Isn't amazing how fast a year flies by? I still can't believe we're into 2017 already.
As is my annual tradition on this blog, I've put together a year-end post which features every single post from the previous year (in case you missed anything).
The Year in Review 2016 includes titles and links to every single post from last year.
Enjoy the look back and happy new year.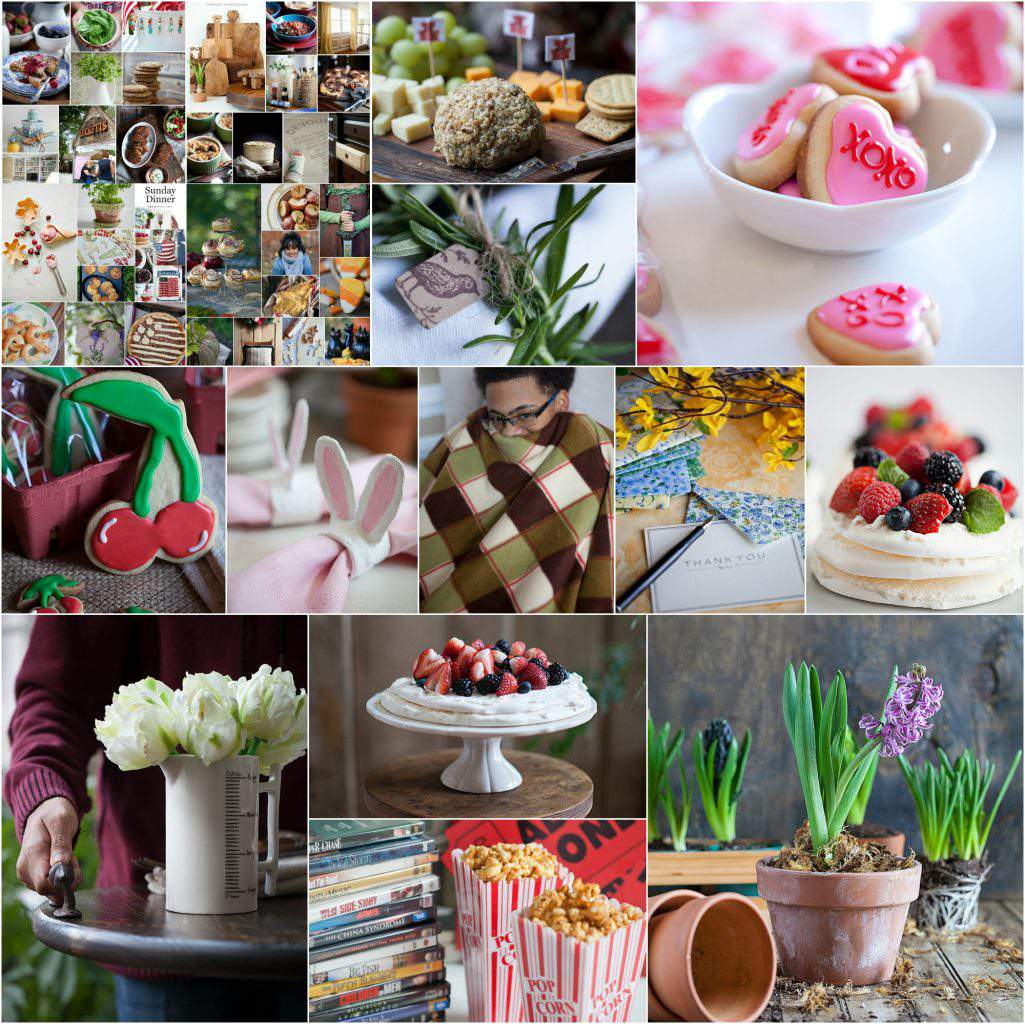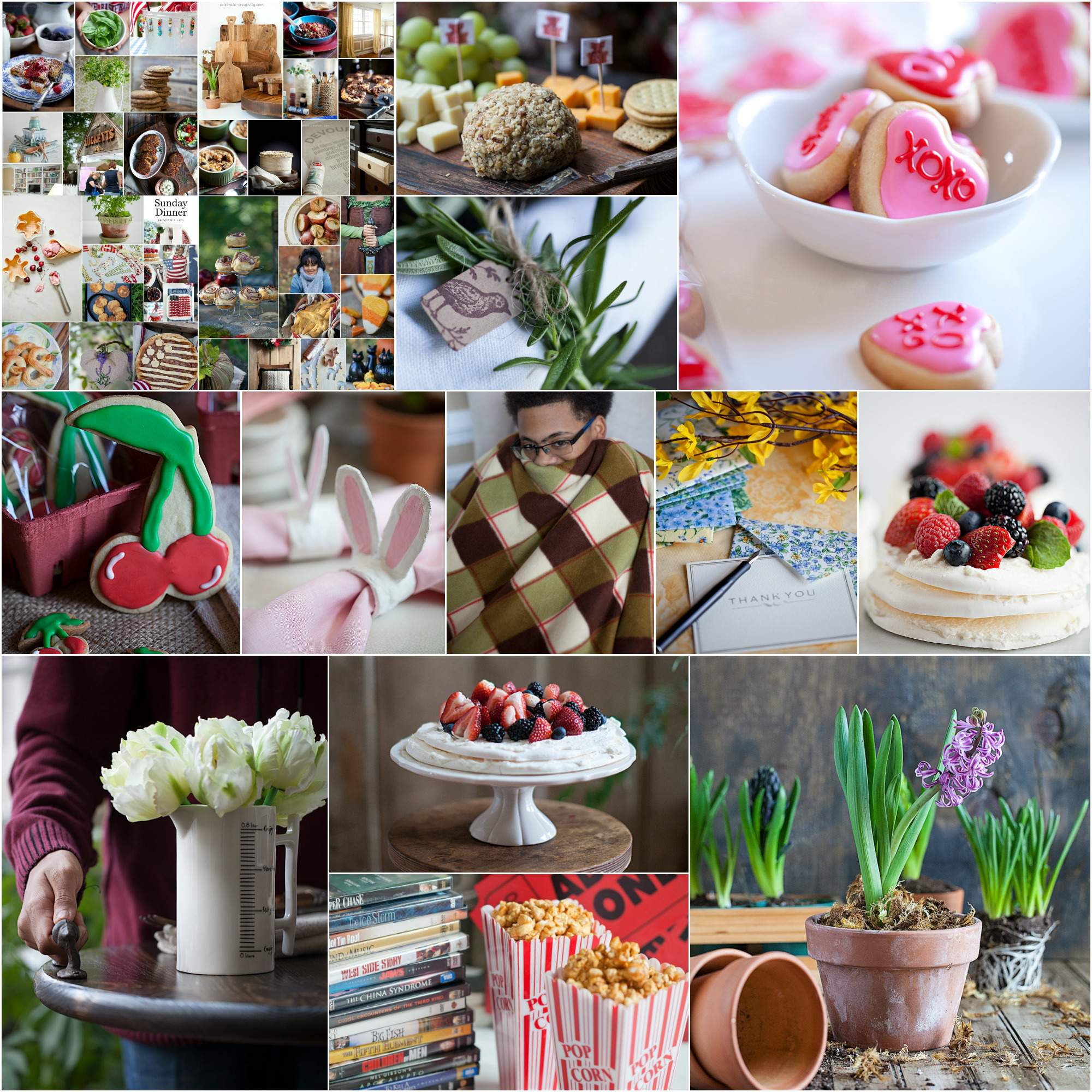 JANUARY | FEBRUARY | MARCH
 The Year in Review 2015 • New Year's Cheese Ball • No-Sew Throw • Rosemary Napkin Rings • Sweetheart Cookie Bites • Cherry Shaped Cookies • Pavlova • Pavlova Photo Shoot • DIY Serving Board • Oscar Night Treat • Handcrafted Fabric Envelopes • Planting Hyacinths  • Bunny Ears Napkin Rings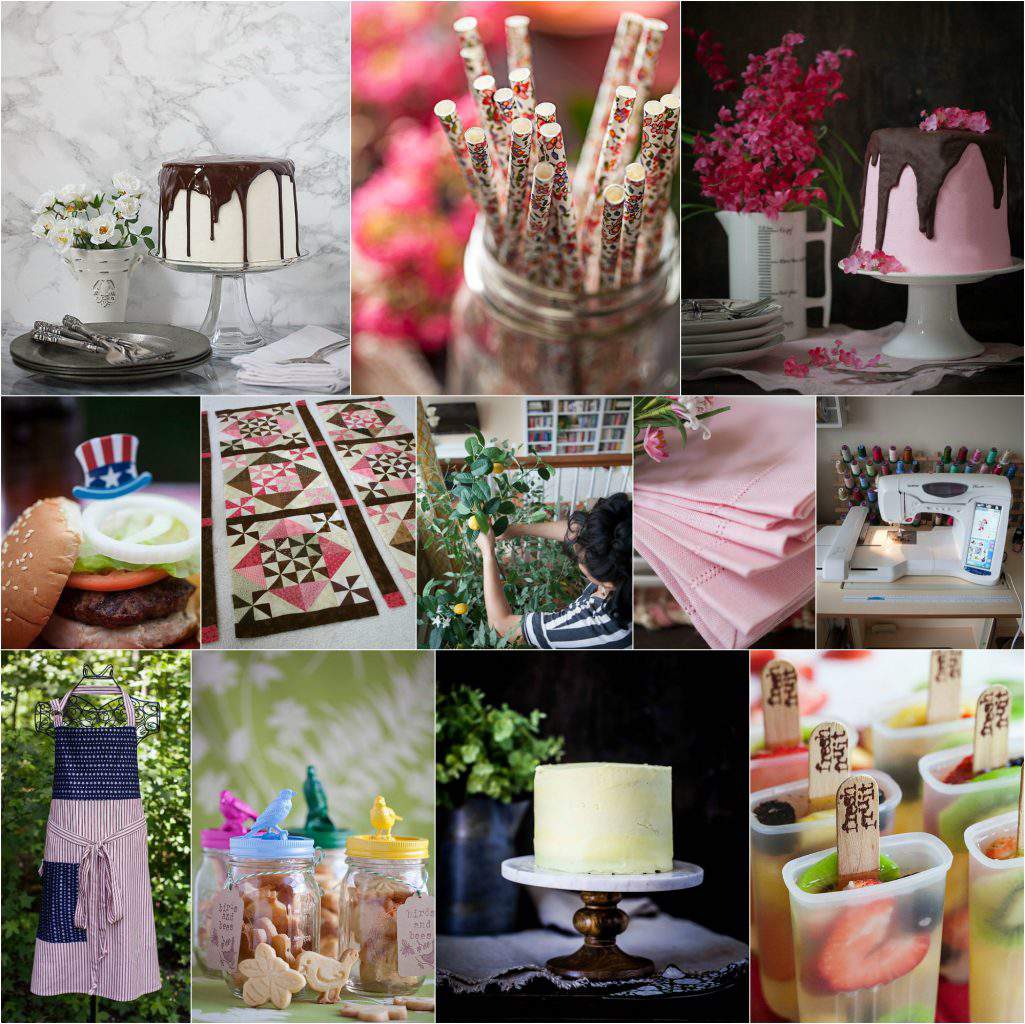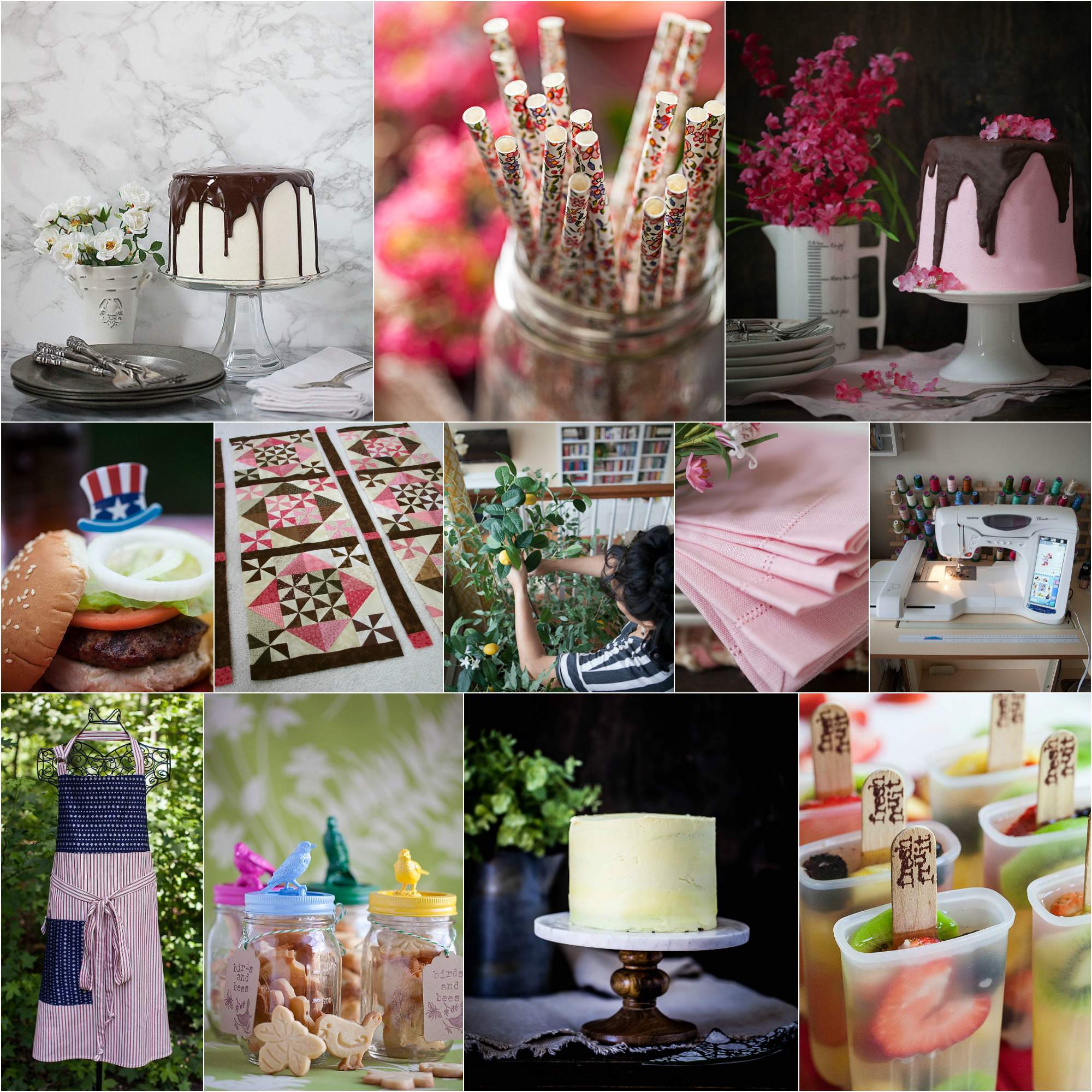 APRIL | MAY | JUNE
How to Use a Wing Needle • The Birds and the Bees • Turn a Ficus into a Lemon Tree • How to Frost a Cake • How to Buy an Embroidery Machine • Cotton Candy Quilt Block • Mother's Day Cake • Chocolate Ganache • Sparkling Fruit Drink • Fruit Popsicles • Adjustable Burger Press  • Patriotic Apron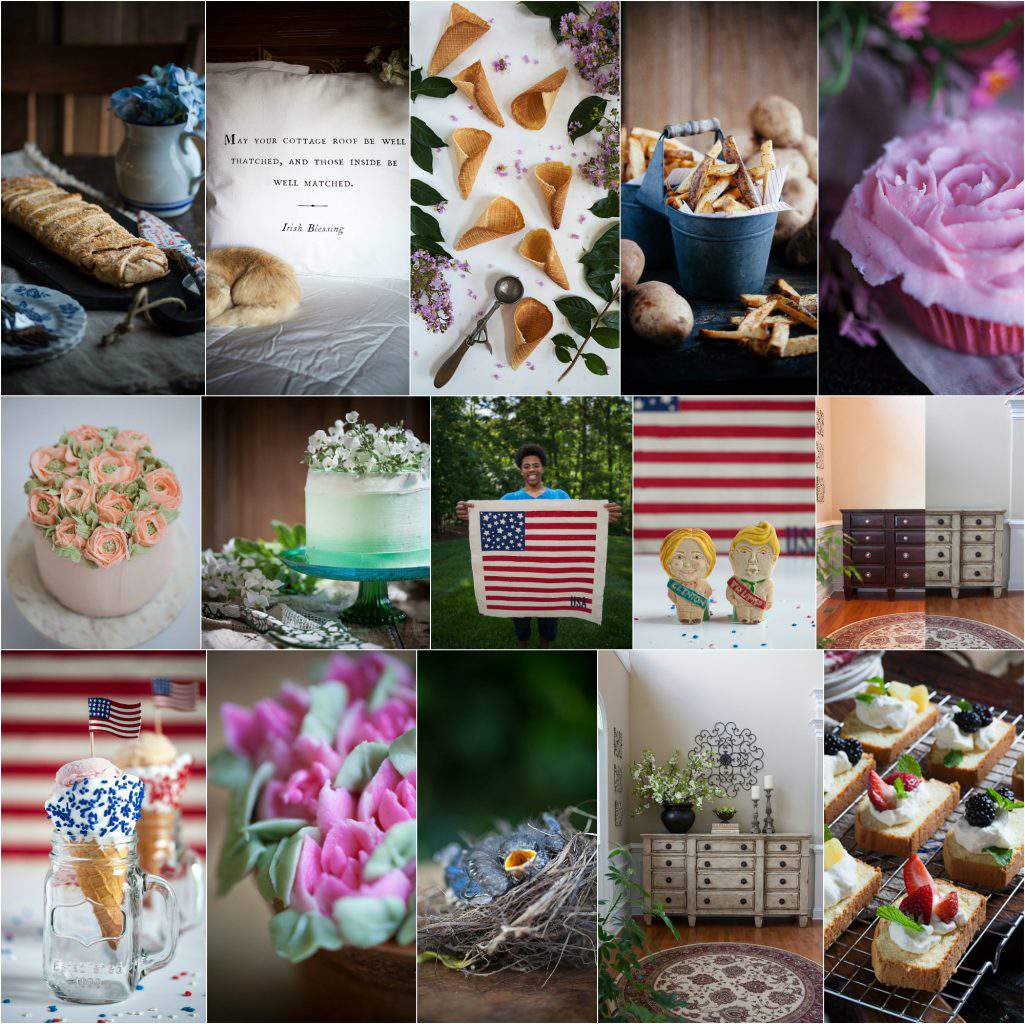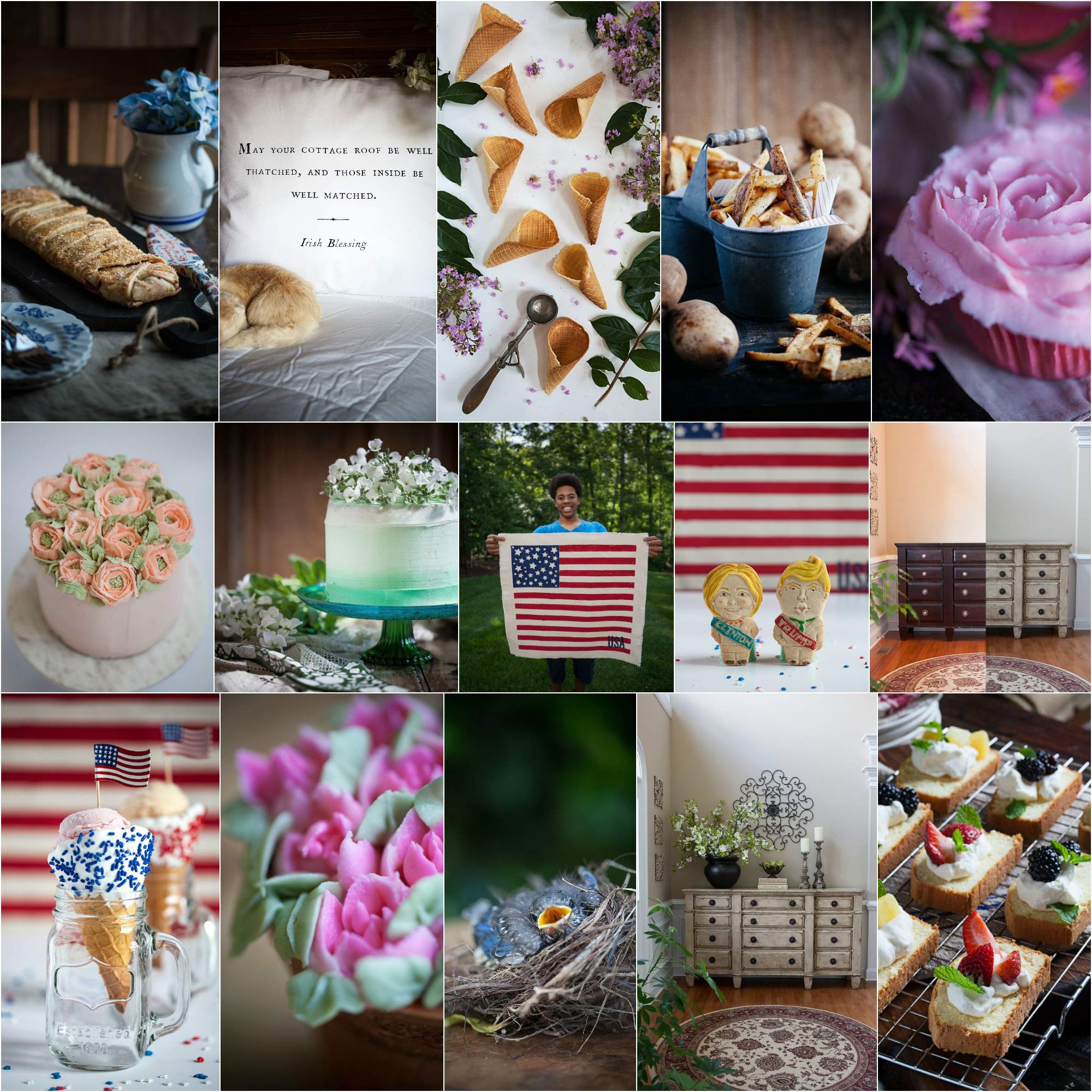 JULY | AUGUST | SEPTEMBER
Old Glory/1 Flag, 5 Ways • Patriotic Waffle Cones • Fruit-Topped Pound Cake • Buttercream Peonies • Make an Ombre Cake • Baby Bluebirds • Furniture Facelift • Russian Piping Tips • Practice Makes Perfect Tea Towel Transformations • Rose Petal Cupcakes • How to Braid Pastry • Rock the Vote Cookies • Credenza Decor • Rustic Fries with Skins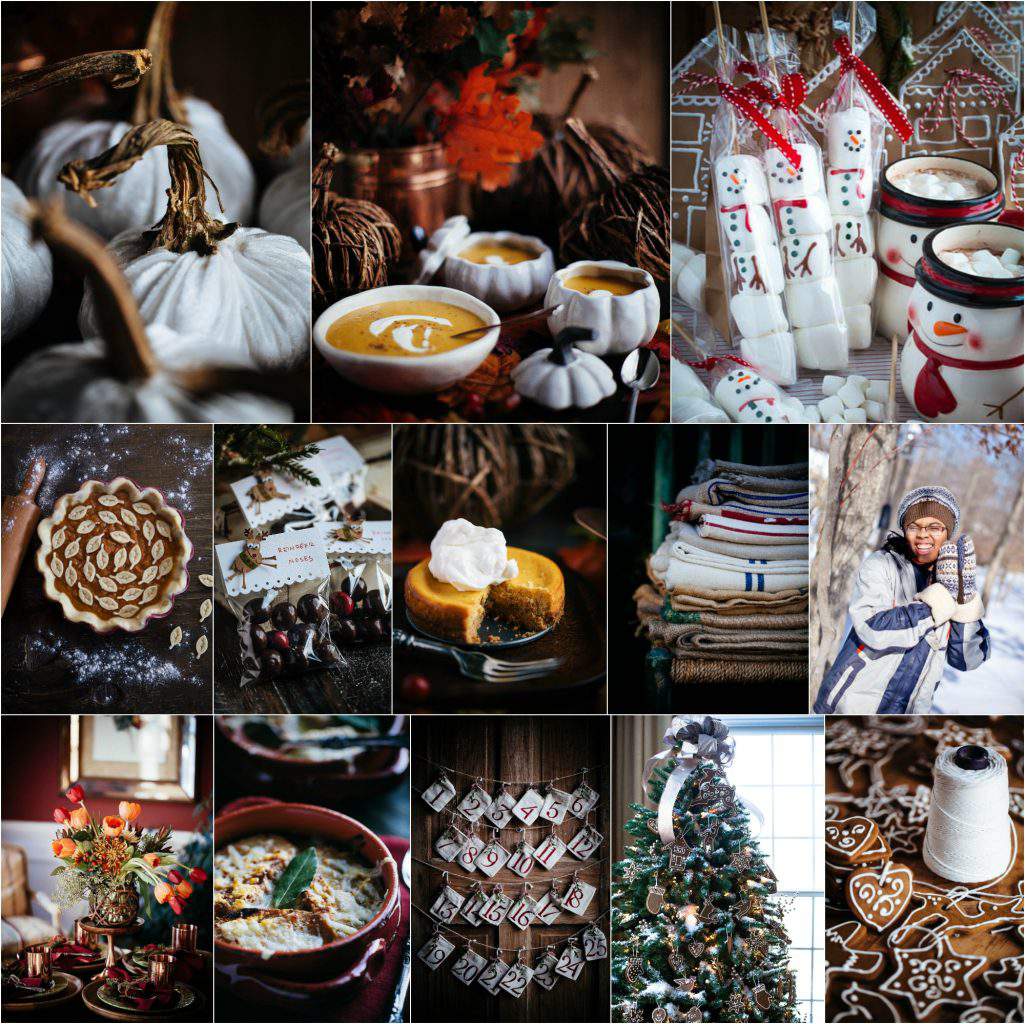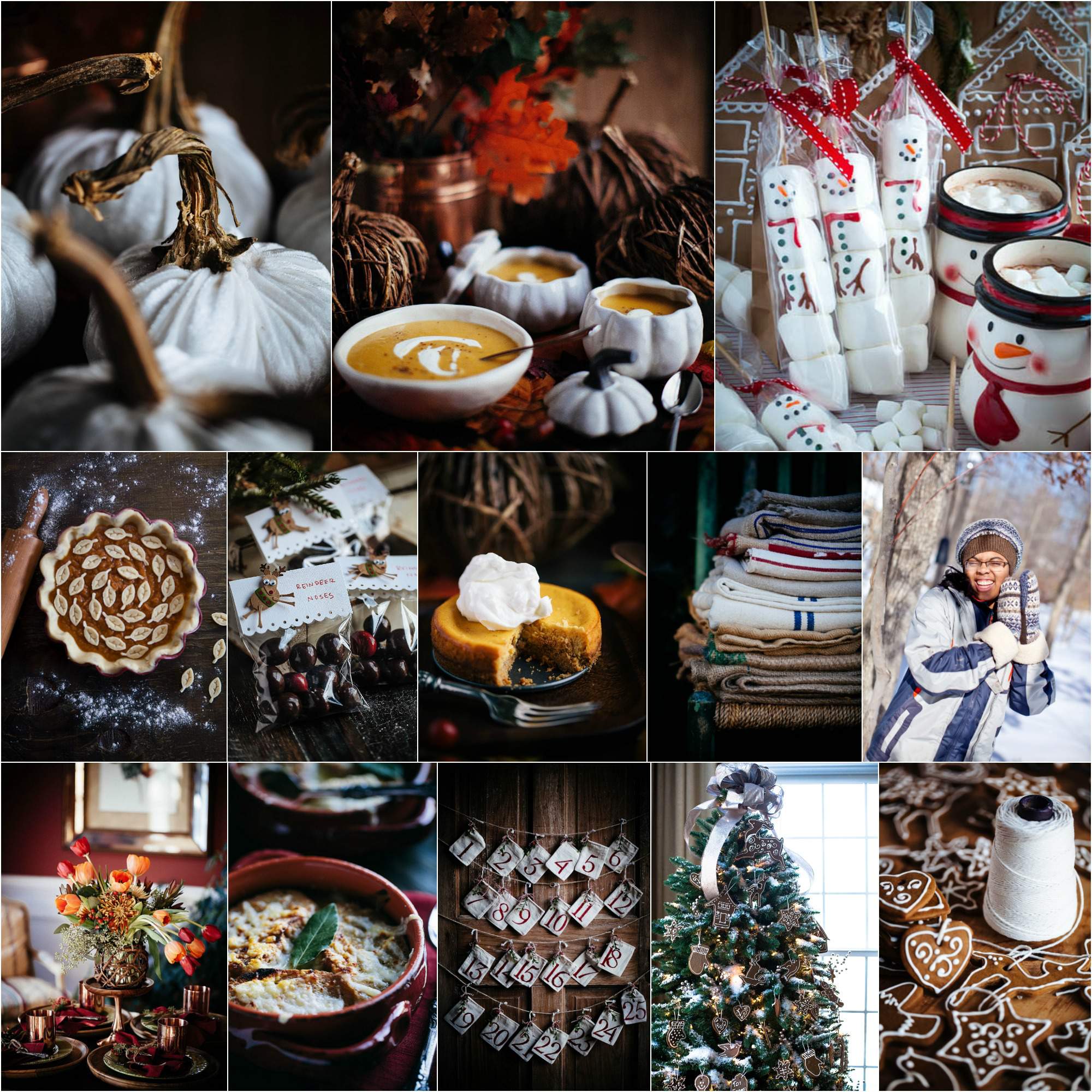 OCTOBER | NOVEMBER  |DECEMBER
Pumpkin Pie and College Quests • Soft Pumpkins with Real Stems • Mini Pumpkin Cheesecake Tarts • Roasted Pumpkin Soup • Rustic Textures • French Onion Soup • A Simple Tablescape • Advent Calendar Bags • Edible Reindeer Noses • Marshmallow Snowman Sticks • Gingerbread Cookie Minis • Gingerbread Cookie Christmas Tree • It's Duke
Thanks so much for your tremendous support and blogging friendship this year.
Looking forward to creating more inspiration in 2017.
Happy New Year!
See  you back here next time. ♥