It's always exciting to be on the verge of a brand new year, isn't it?
As we wind down 2015, I'm participating in my first-ever blog hop and my New Year's Cheese Ball is part of the fun.
I've joined some wonderful fellow bloggers to bring you some beautiful inspiration to help ring in the new year.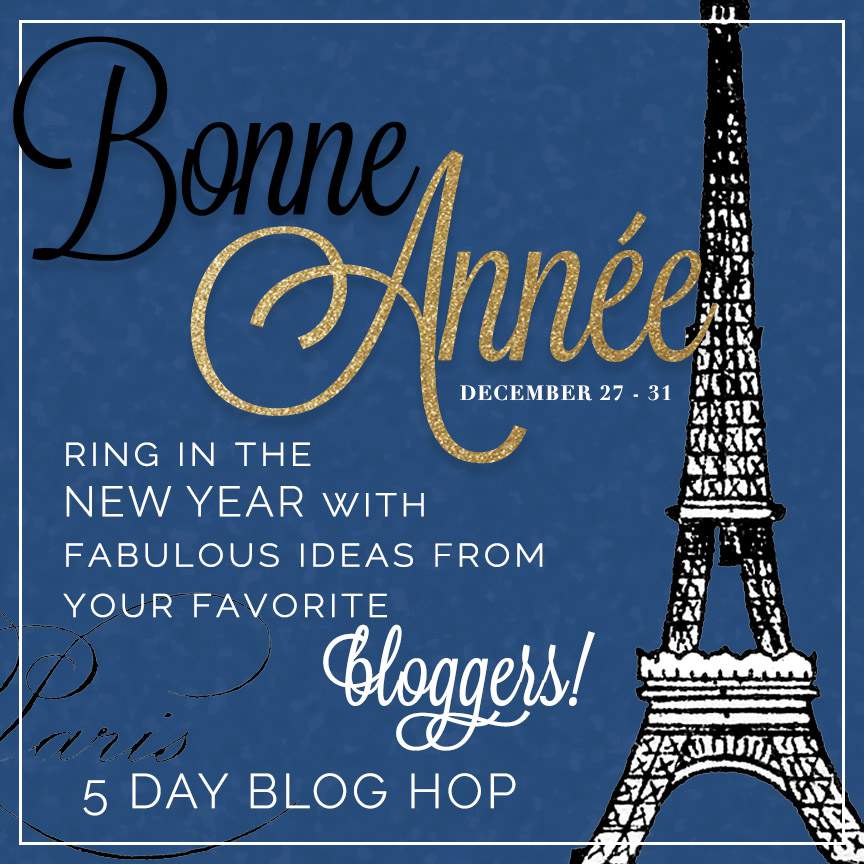 My blogging friend,  Jennifer Carroll with Celebrating Everyday Life is hosting the 5-day event and you'll find the full list of participating bloggers and their schedules at the end of this post.
Meanwhile, if a New Year's Eve party is in your plans, consider adding this homemade cheese ball to your table of savory hor d'oeuvres.
Let's get to work.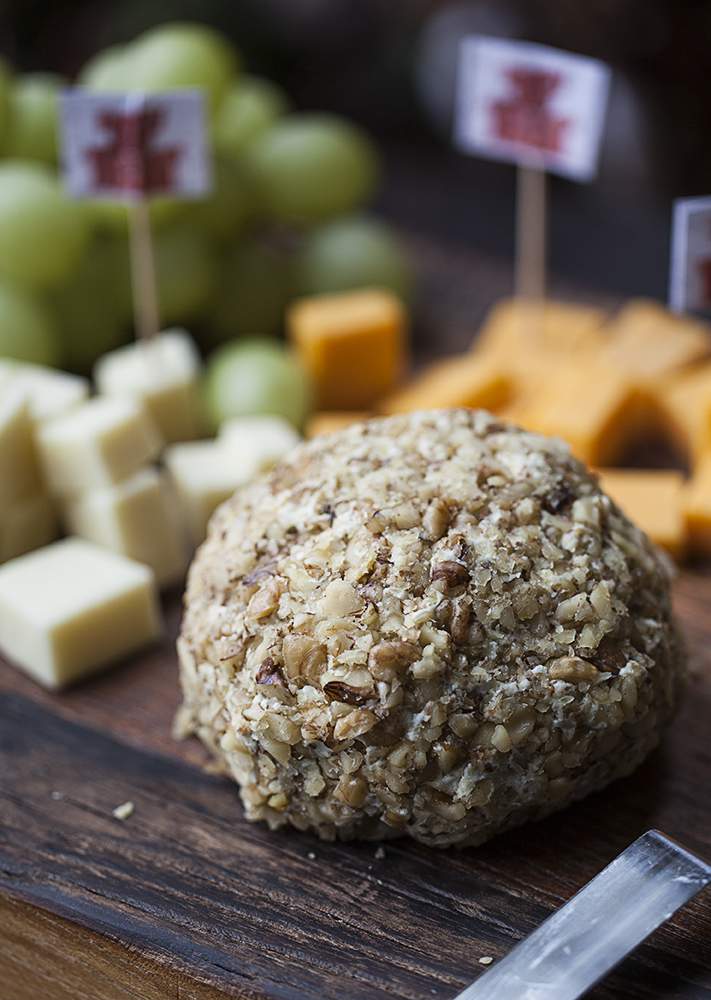 I got this cheese ball recipe from my mom who made it over the Thanksgiving holiday.
It's so super simple to make (and delicious), I figured you might enjoy it too.
You'll only need three cheese for this including bleu, Old English cheddar and cream cheeses that must be mixed thoroughly.
By the way, all quantities and cheeses are listed further down in this post in a printable version of this recipe.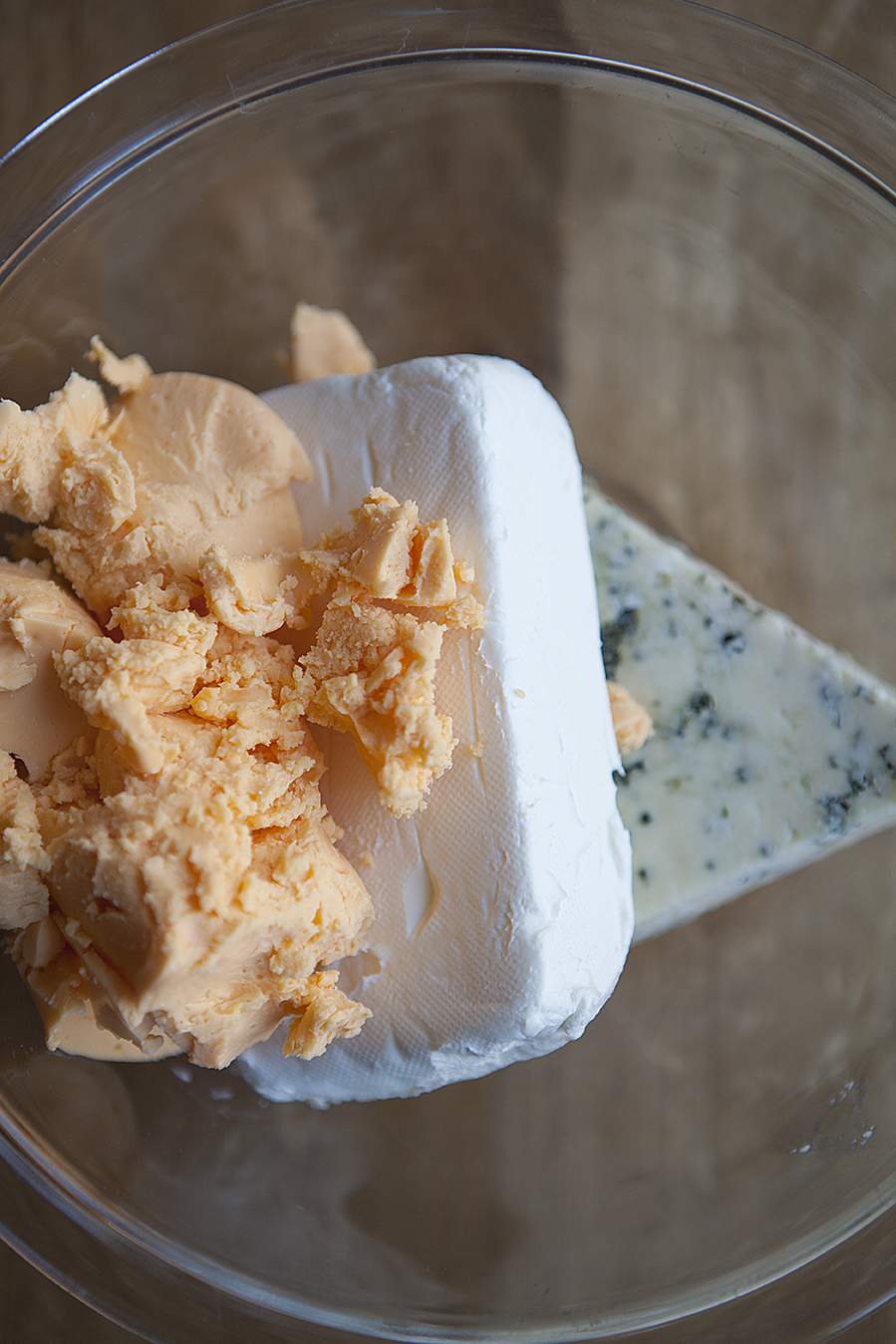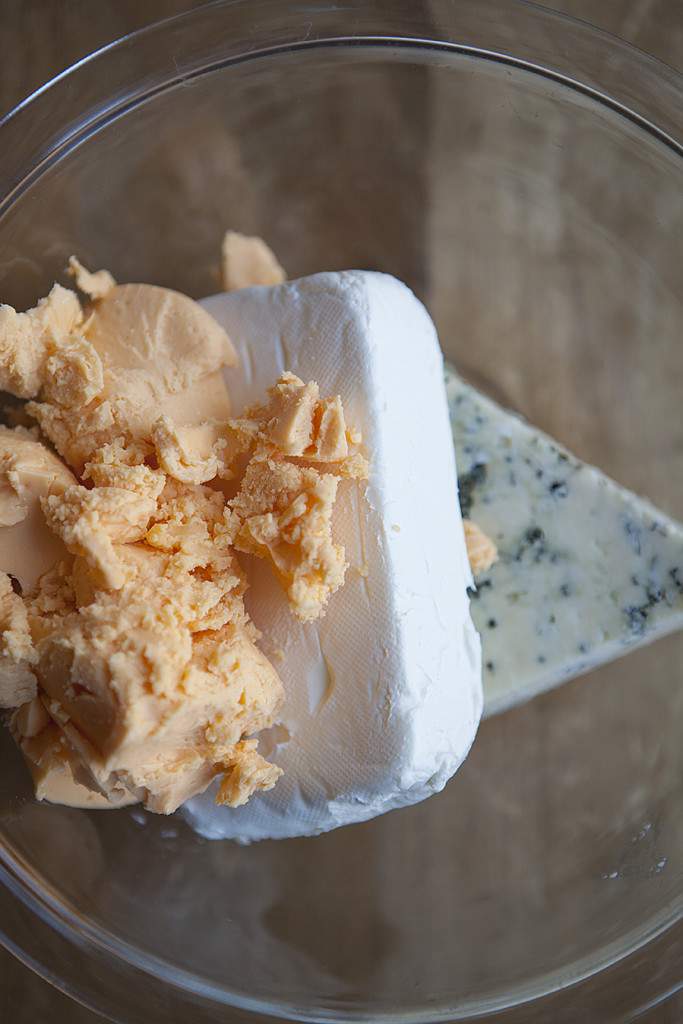 You'll also need a few cups of chopped nuts.
I used walnuts but I think chopped pecans would be equally good.
Chop the nuts and set them aside.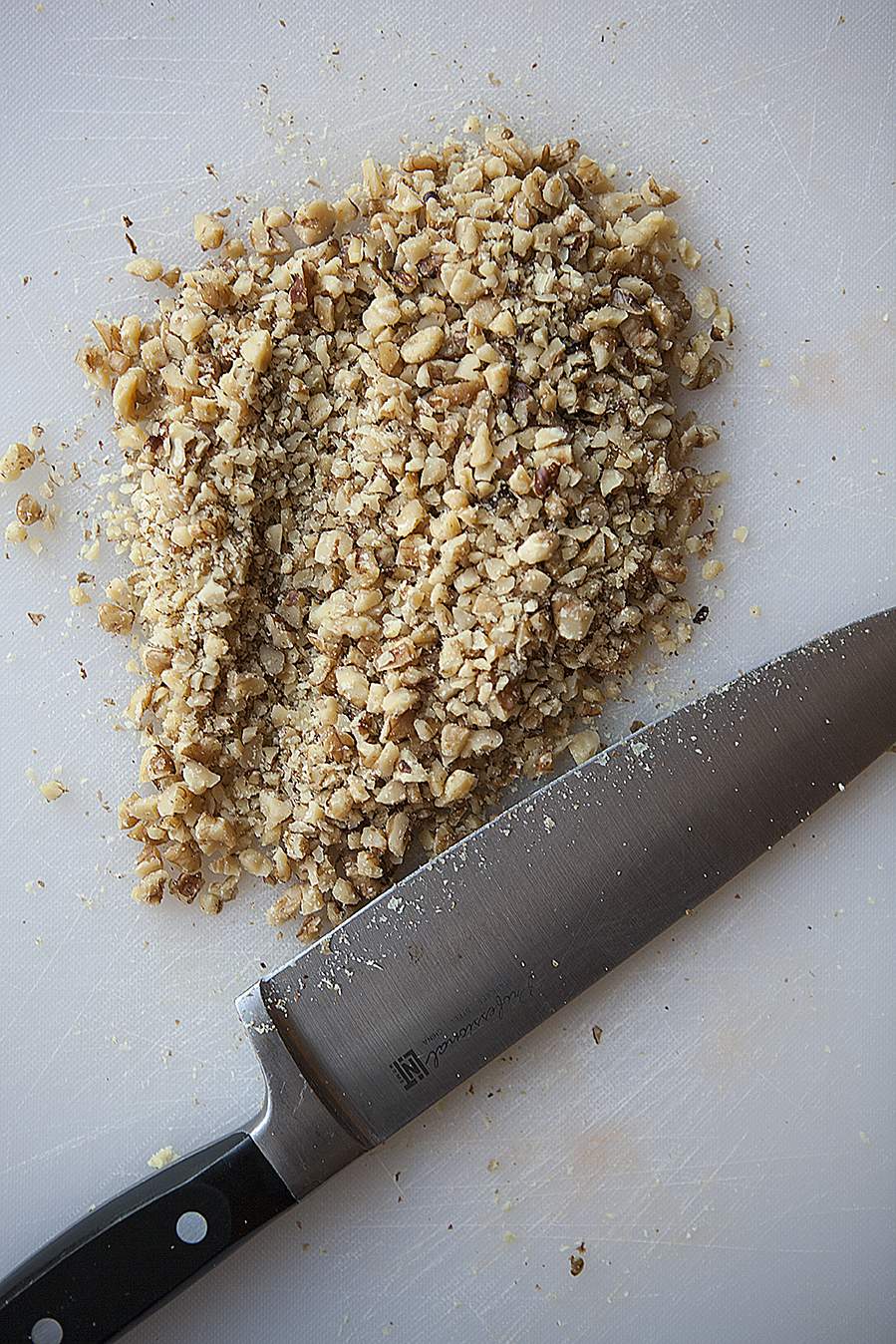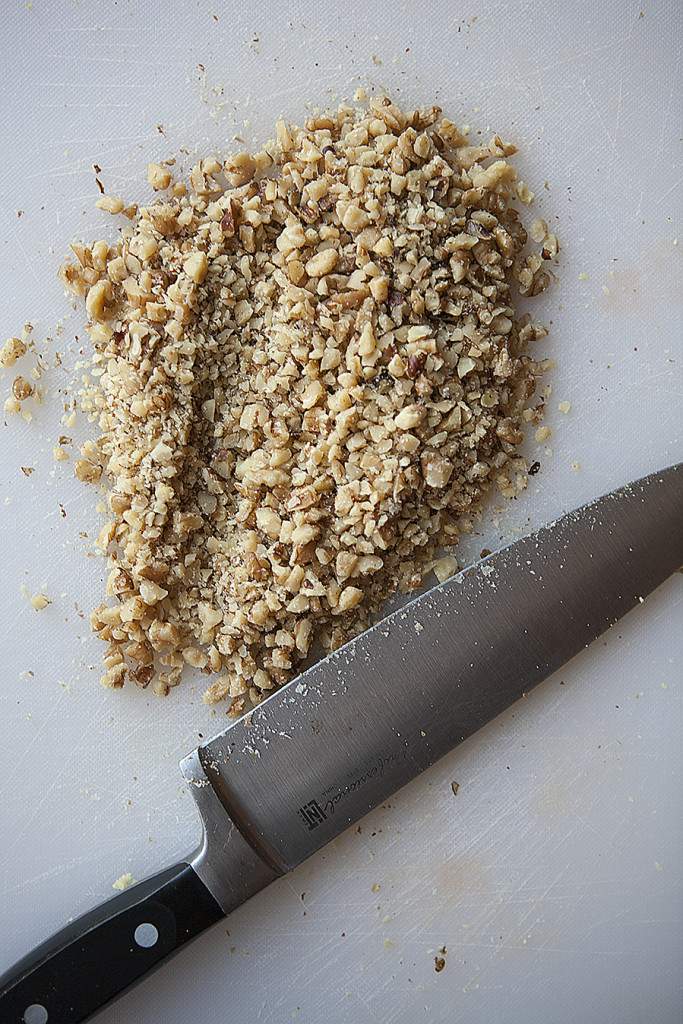 After all the cheeses have been blended, cover with plastic and refrigerate for at least one hour.
This will help firm up the cheeses so they can be formed.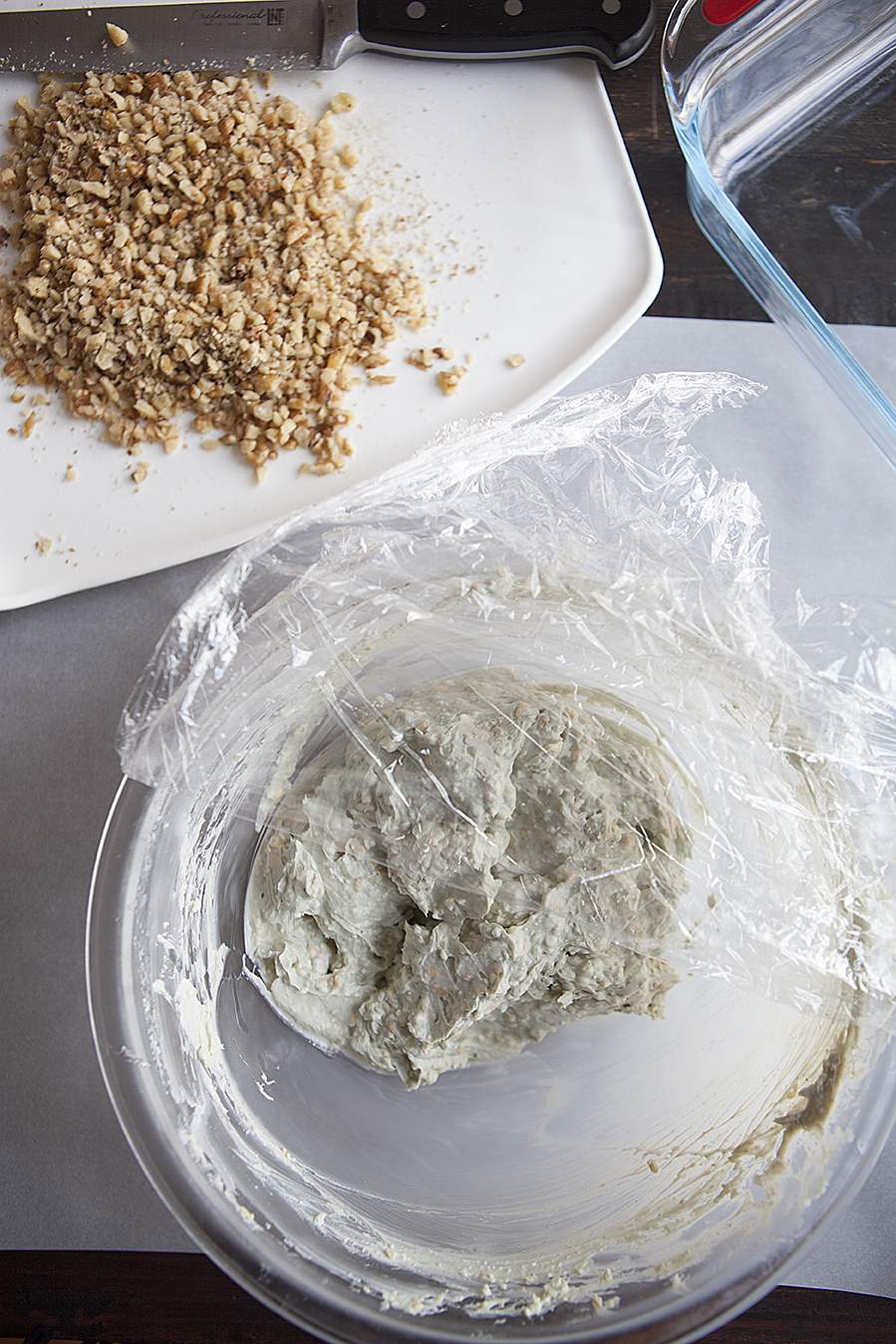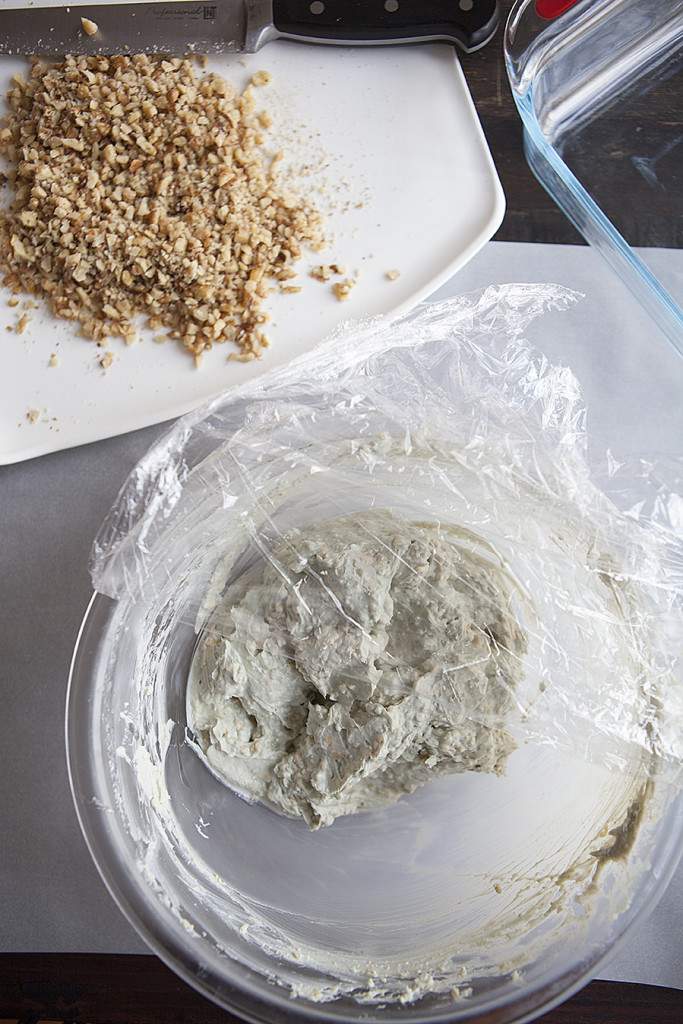 Wash hands thoroughly (gotta say that, even though I know you already know it) and roll the chilled cheese.
Form the cheese into multiple balls or even log-shapes.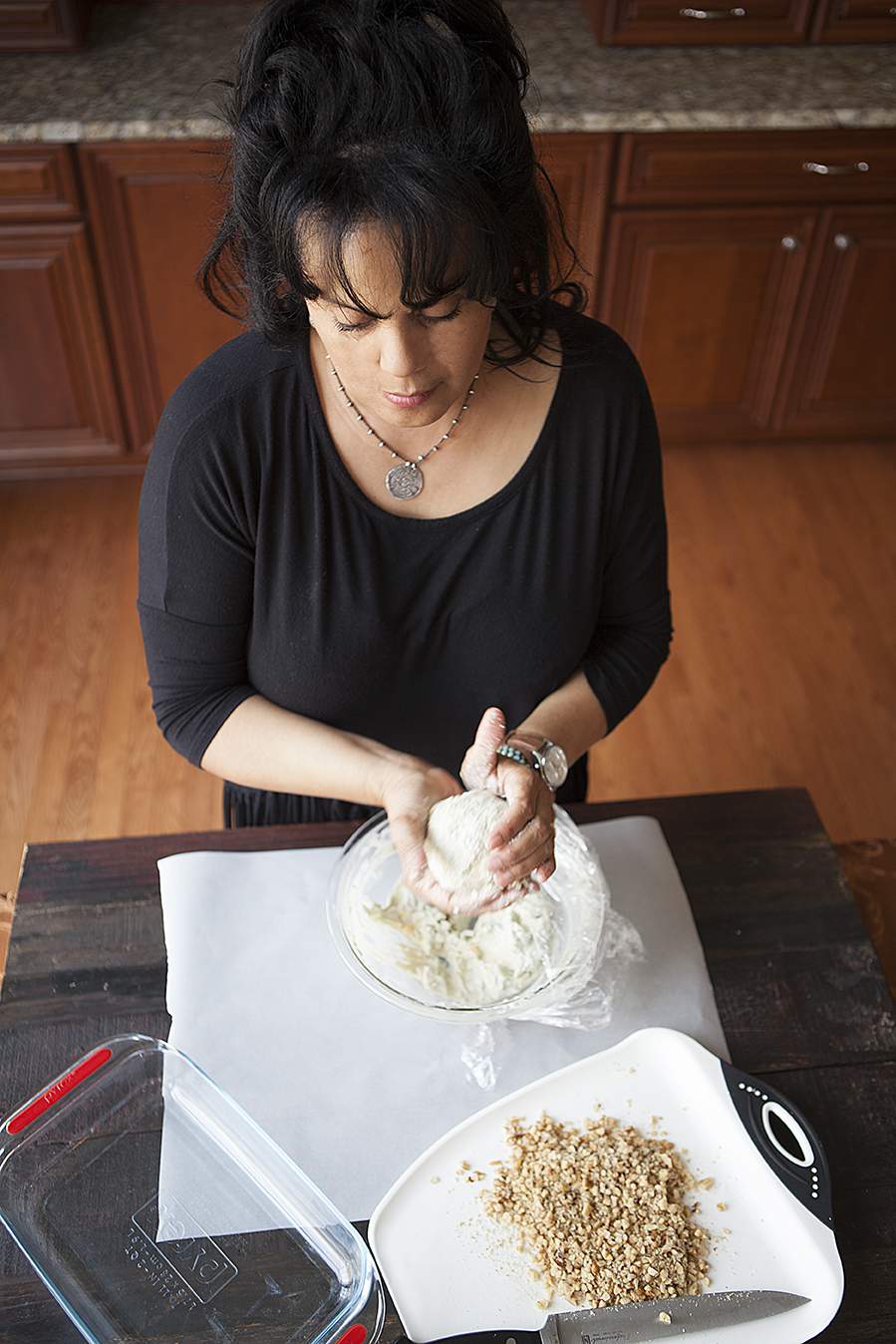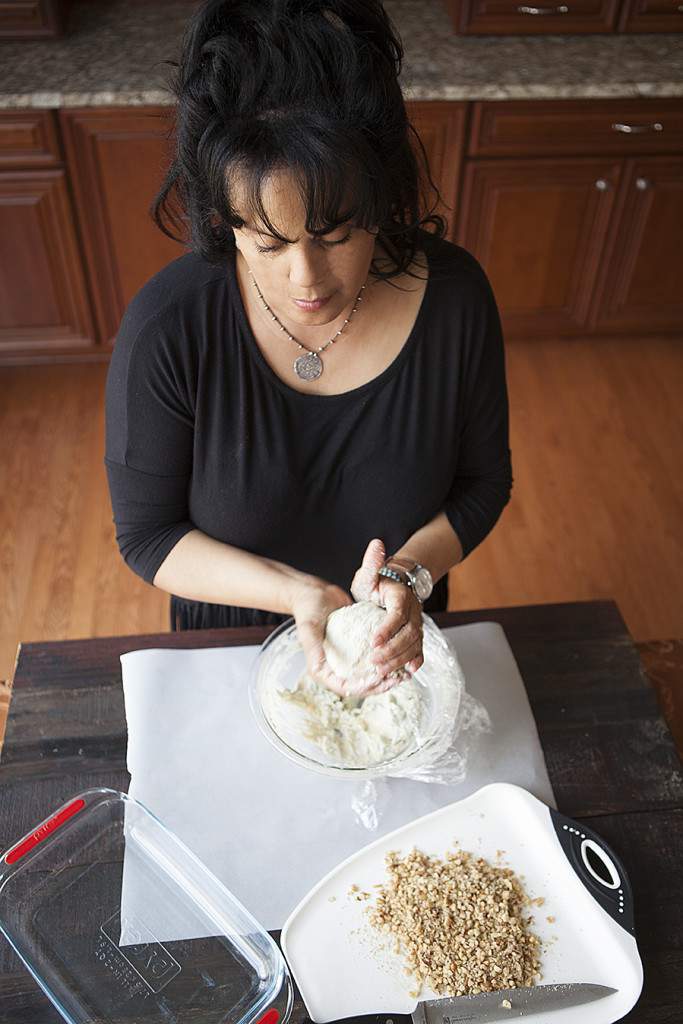 As you can see, some of the cheddar cheese chunks are still present in this ball.
Next time, I'll use a fork to help break these chunks up better.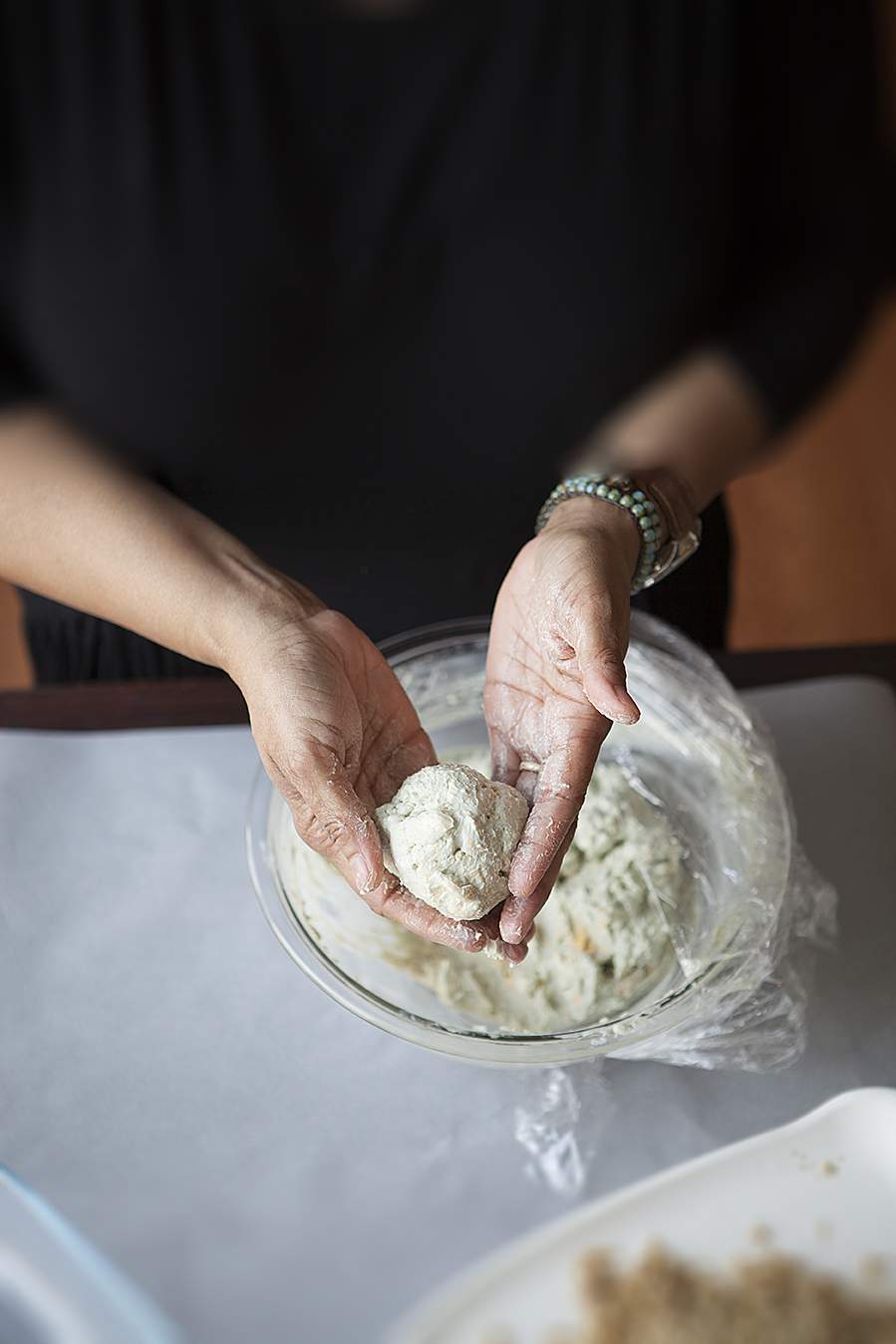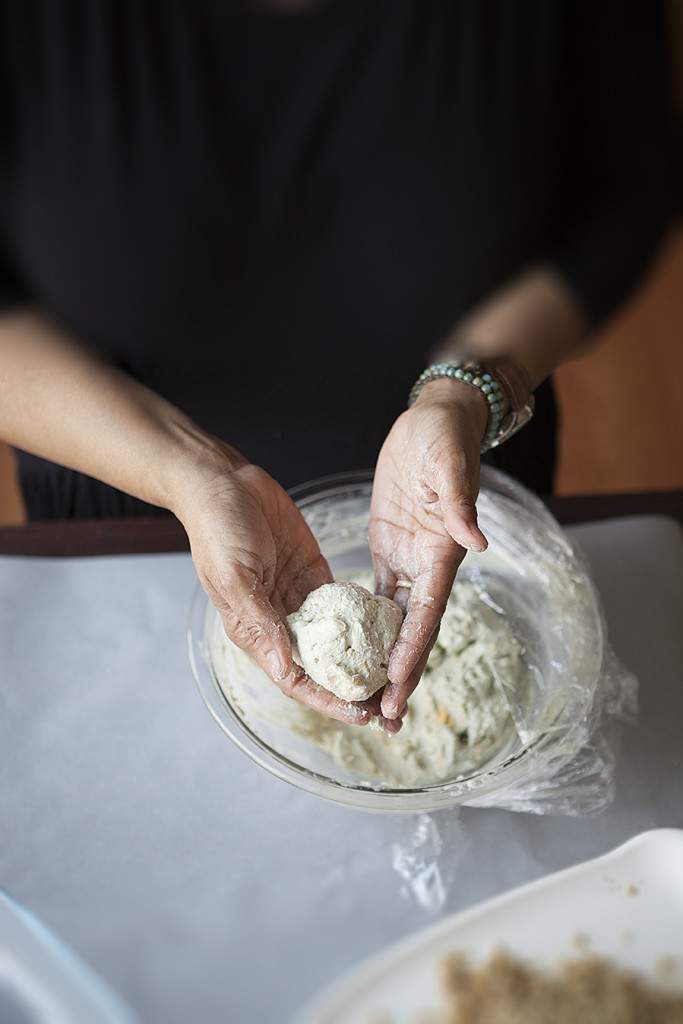 Once you've shaped the cheese to the desired size, roll the cheese in the chopped nuts.
Gently press the cheese into the nuts as you roll.
Be careful not to press too firmly because you don't want to lose the shape of the cheese but you do want to press firmly enough to get those nuts embedded into the cheese.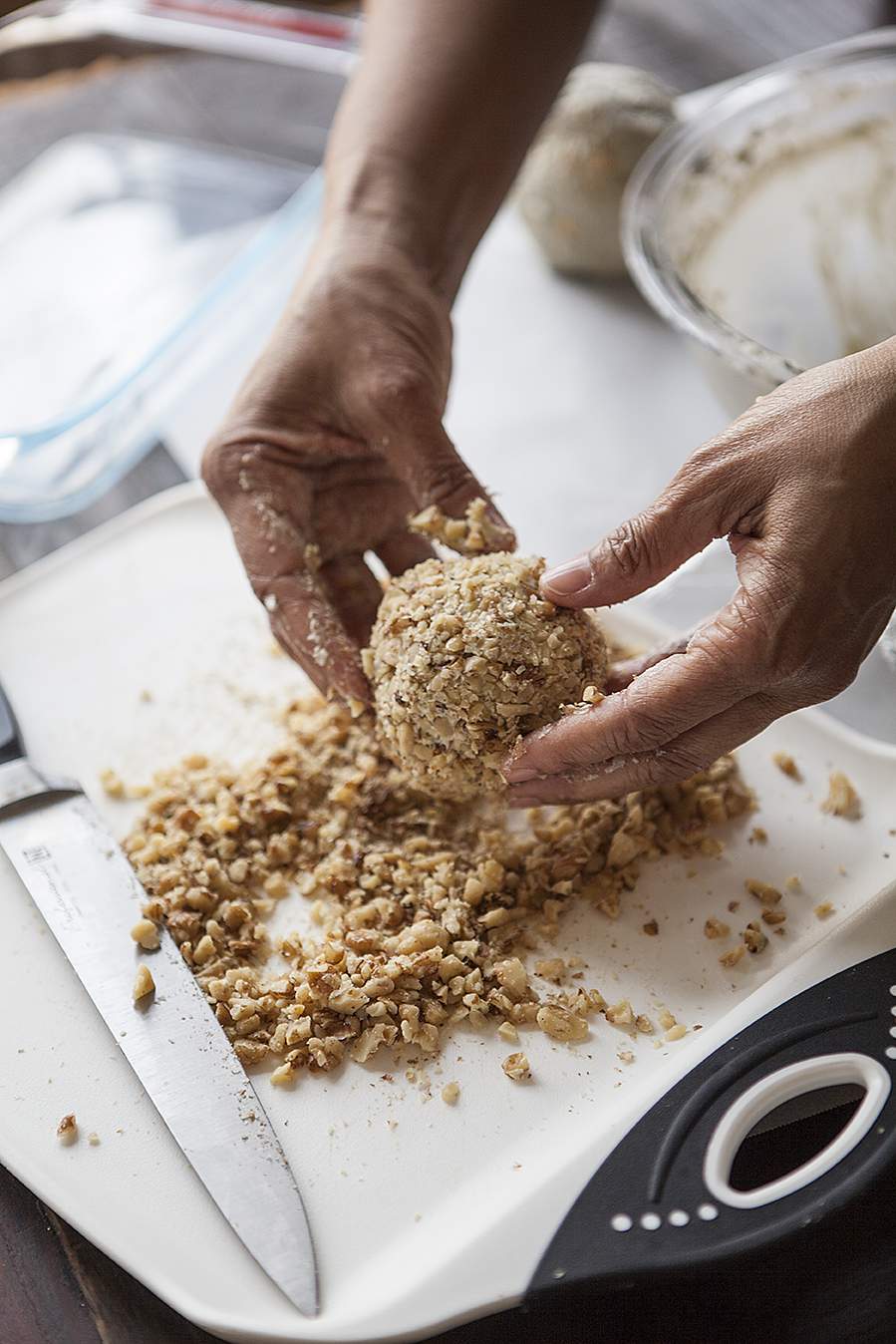 Ideally, you won't be able to see many areas of cheese peeking through the nuts.
This one looks pretty good.
One ball down, a few more to go.
Depending on how large you shape your cheese, you should be able to get at least three medium size balls and a few small logs from this one recipe.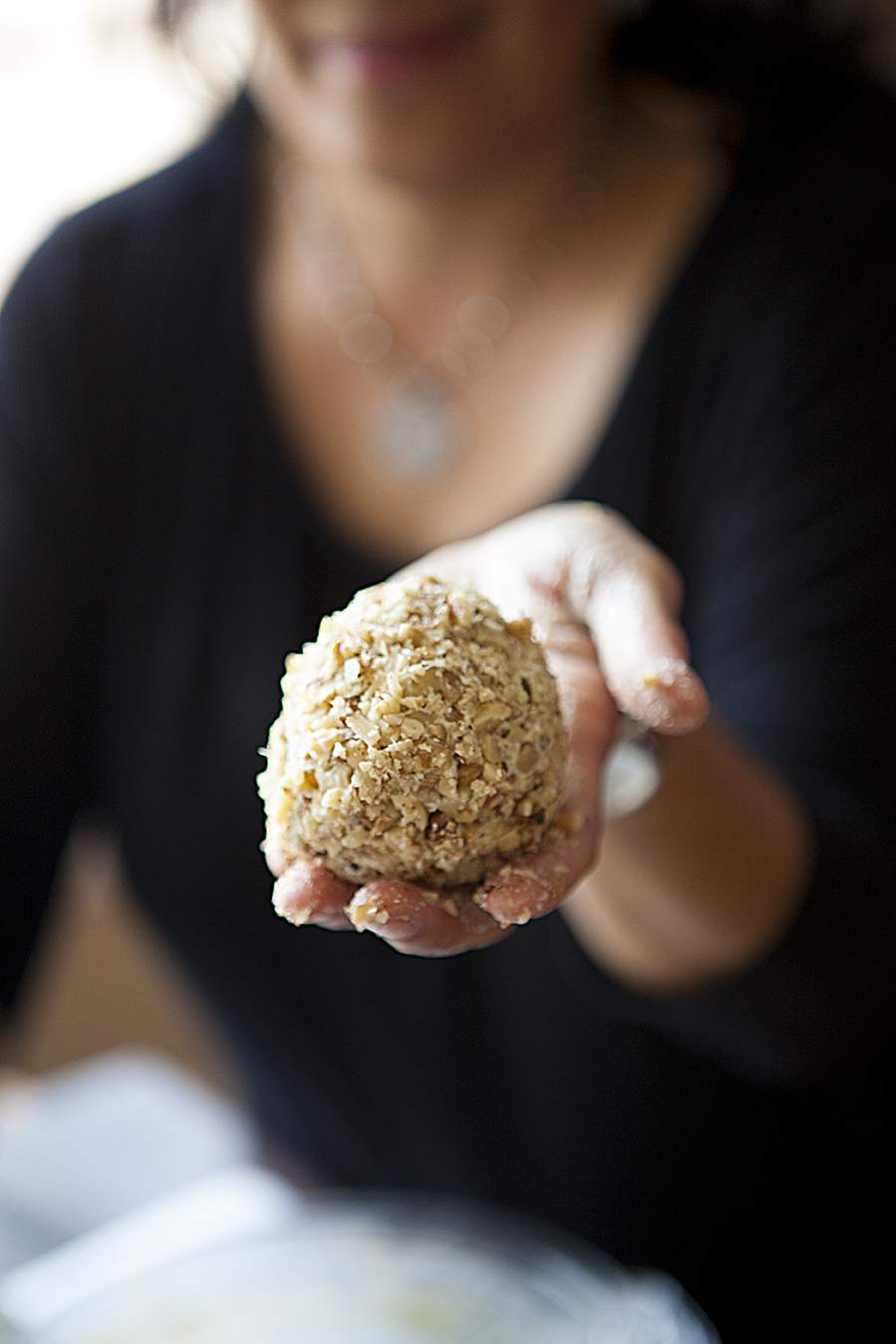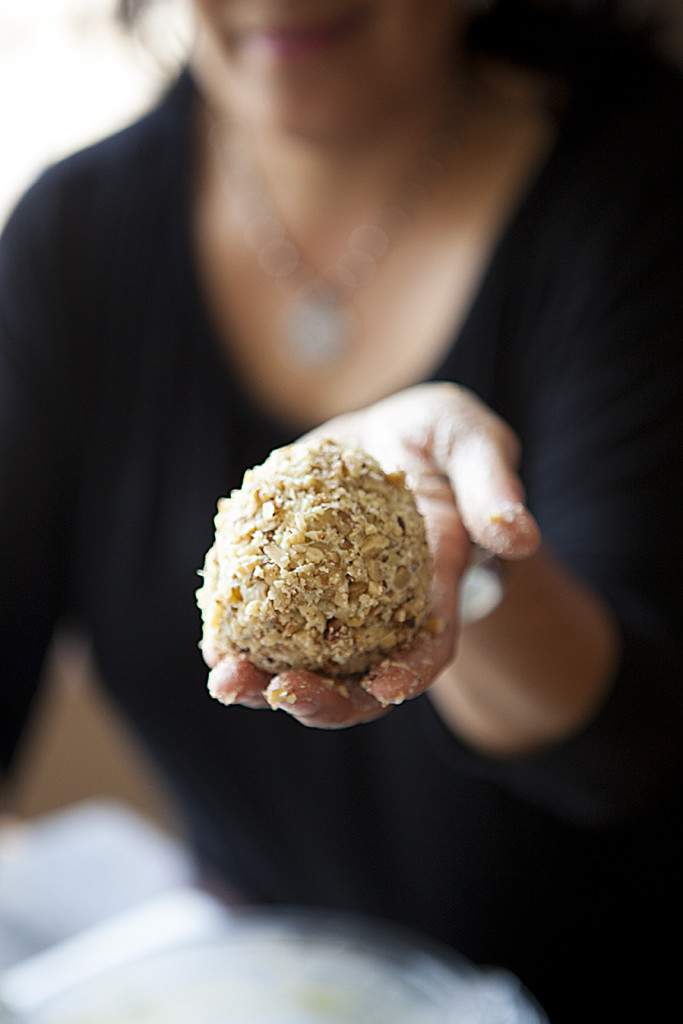 Once you've created your shapes, wrap the cheese balls and logs individually in plastic and refrigerate until ready to serve.
Printable recipe is below along with a fun gifting idea.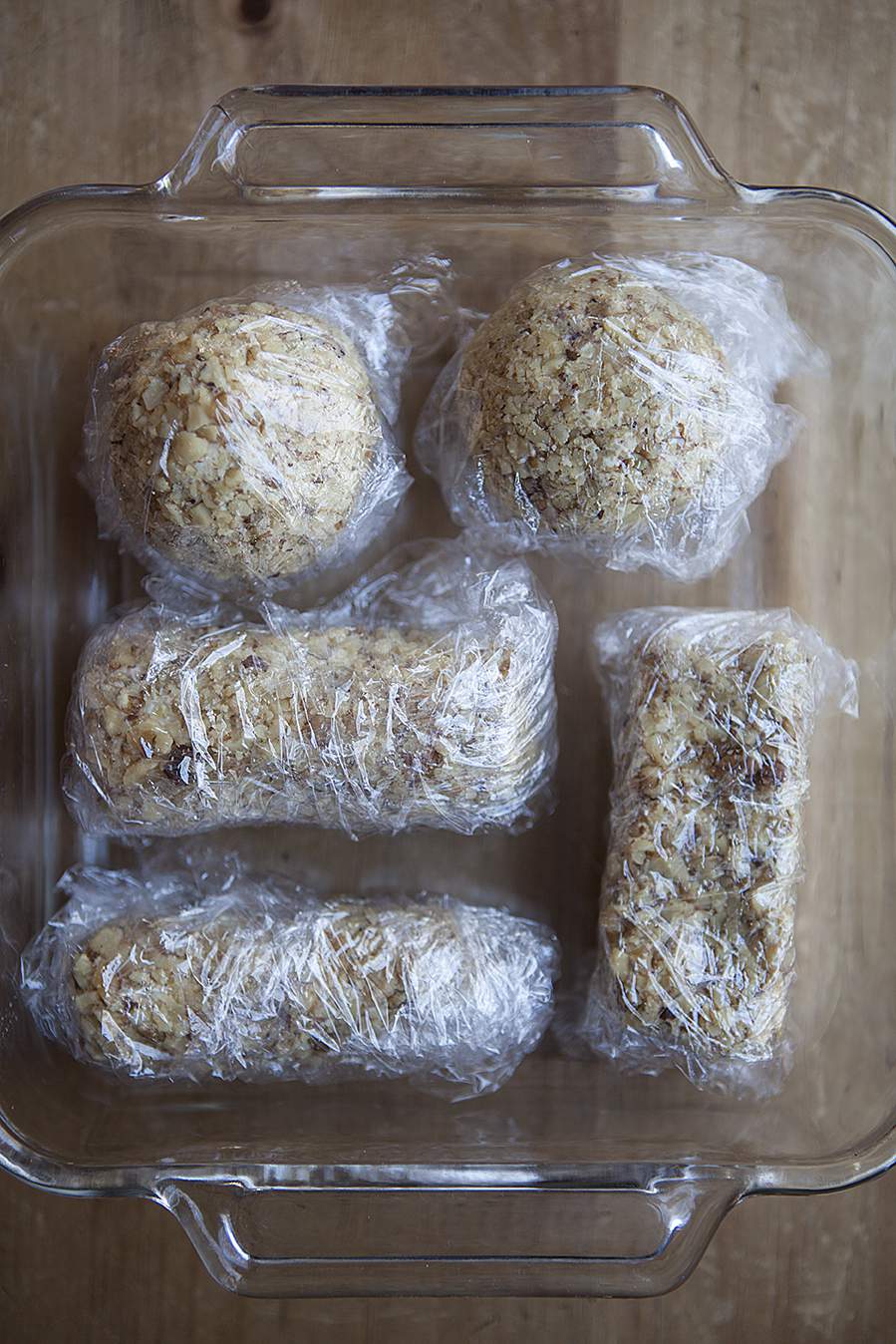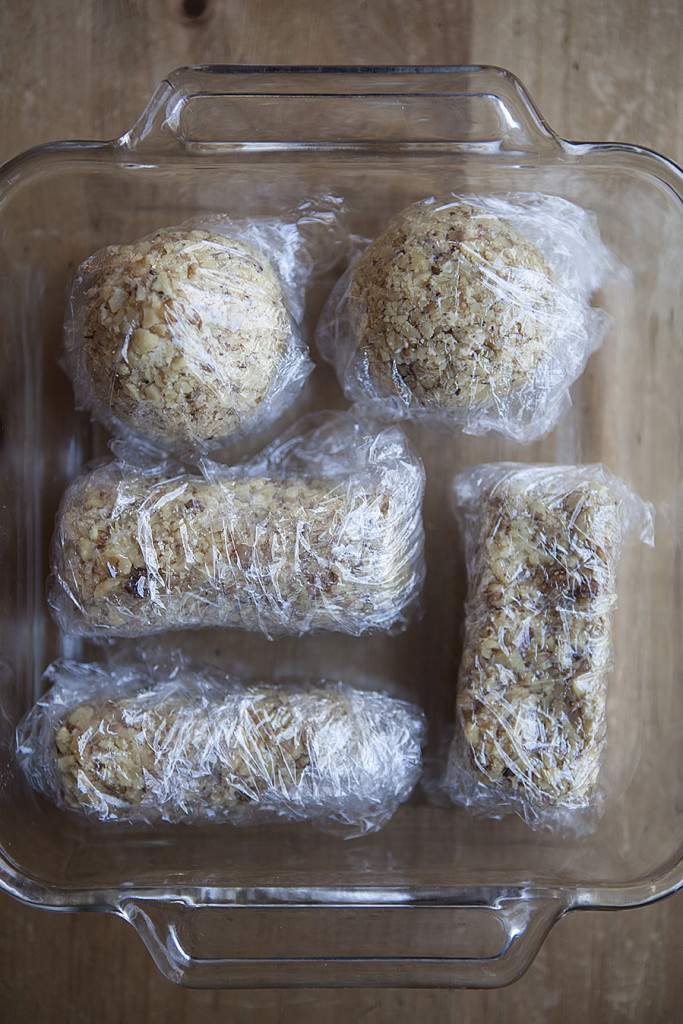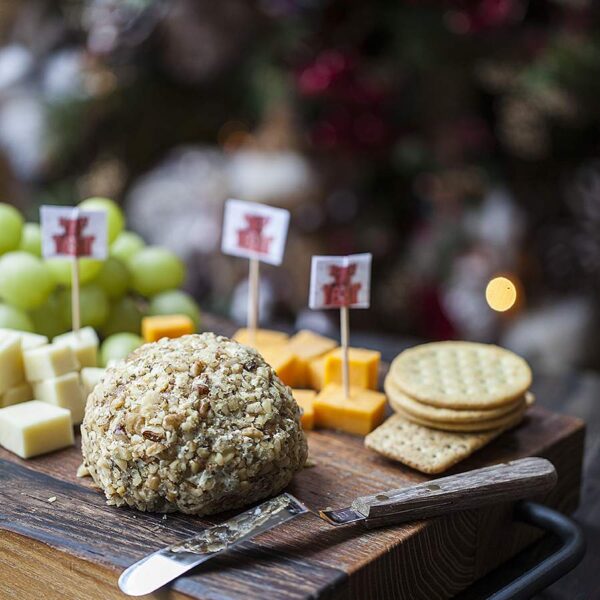 New Year's Cheese Ball
Delight your New Year's Eve guests with this savory assortment of cheeses including a homemade cheese ball that will.
Ingredients
5 ounces Kraft Old English cheese in the mini glass jar
3/4 pound bleu cheese
1, 8- ounce package of cream cheese
1 teaspoon grated onion optional, I didn't add this
3 cups chopped walnuts
Instructions
Allow cheeses to warm to room temperature.

Blend together thoroughly and store in refrigerator for at least one hour.

Shape cheese into balls or logs.

Firmly roll the cheese shapes in chopped nuts.

You can also roll the cheese balls in chopped parsley for a festive green presentation.

After cheese has been rolled in nuts (or parsley), wrap tightly in plastic and refrigerate until ready to serve.
As I was making the cheese logs it occurred to me that they might also make a nice gift.
It doesn't take much at all to dress up the log a bit.
You'll need some parchment paper, jute, gift tags and a few fresh Rosemary springs.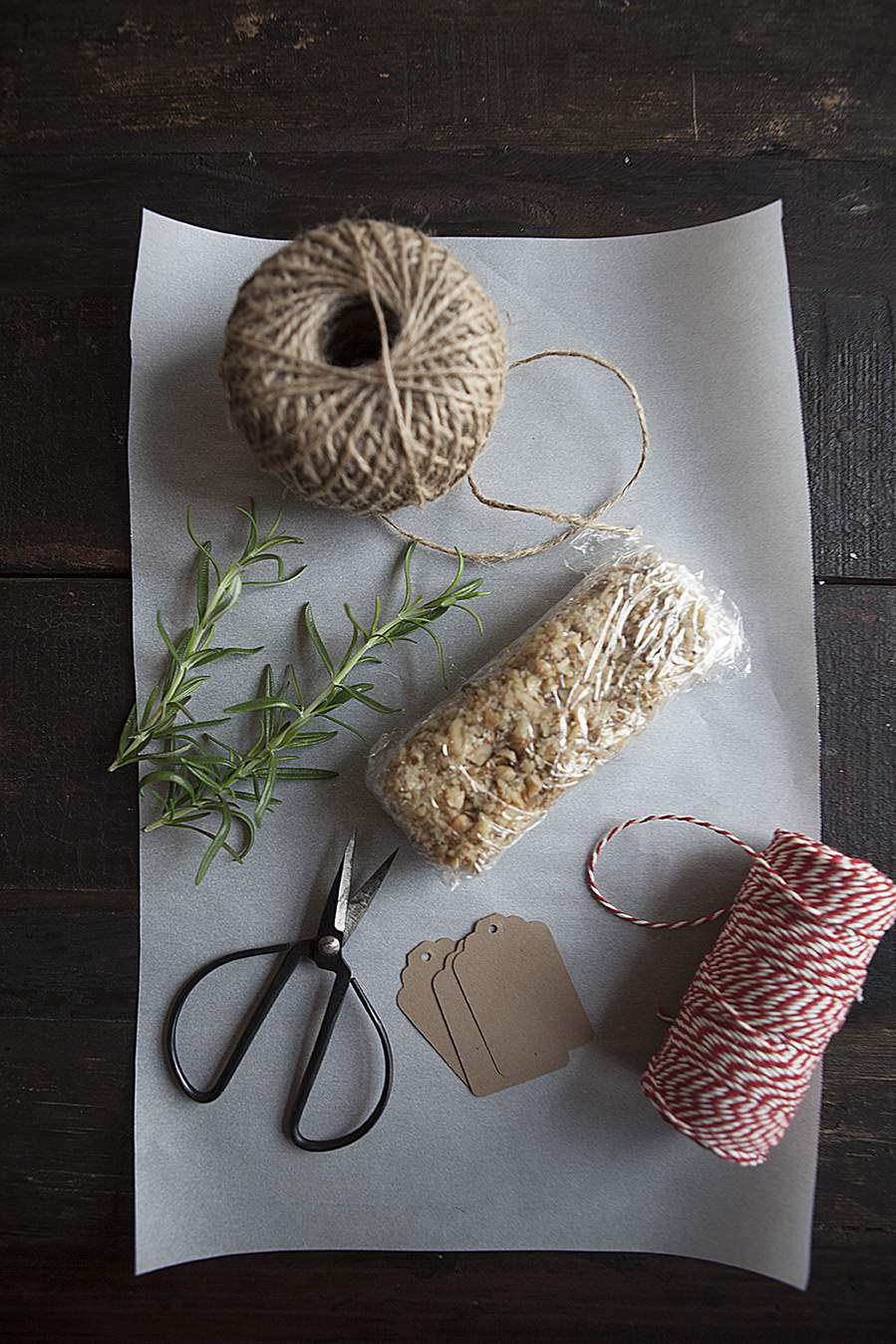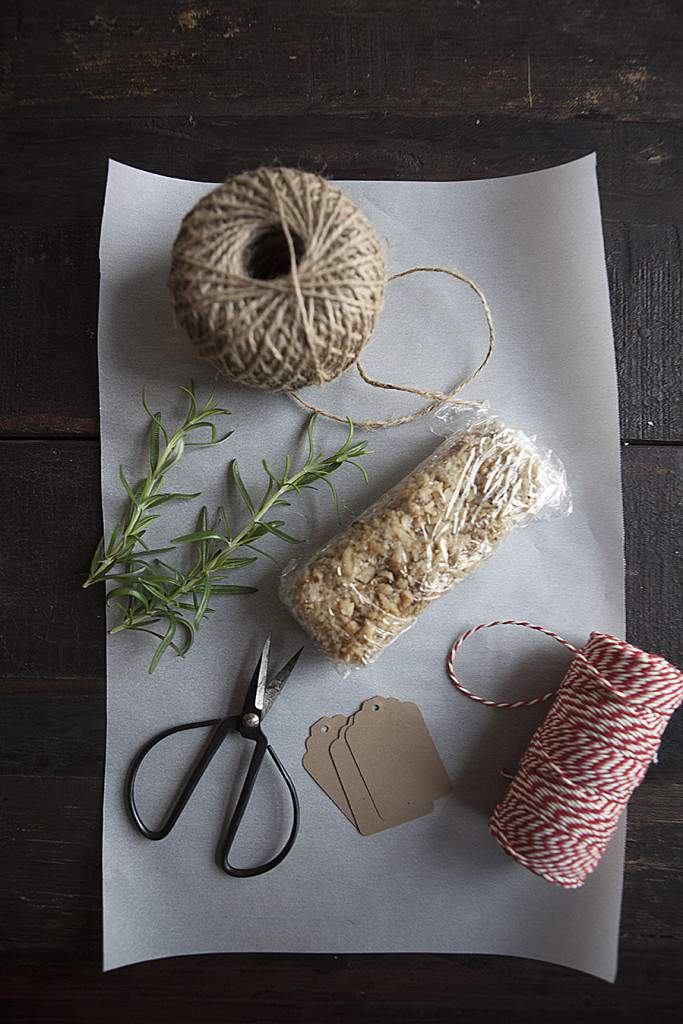 If you don't already own a tag punch, it's worth having one in your stash.
You'll find endless uses for it.
Punch out the tags and use a rubber stamp alphabet to label it.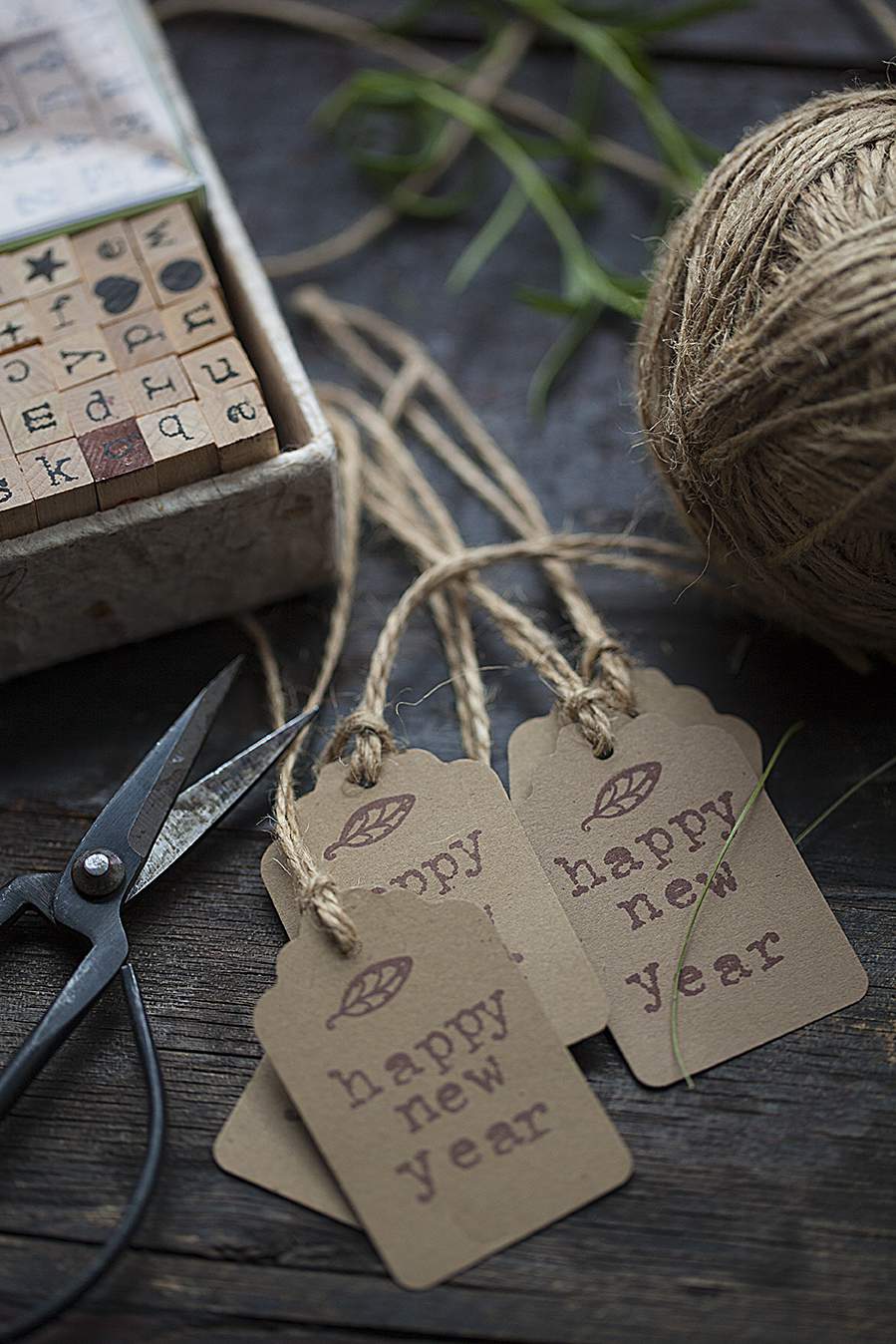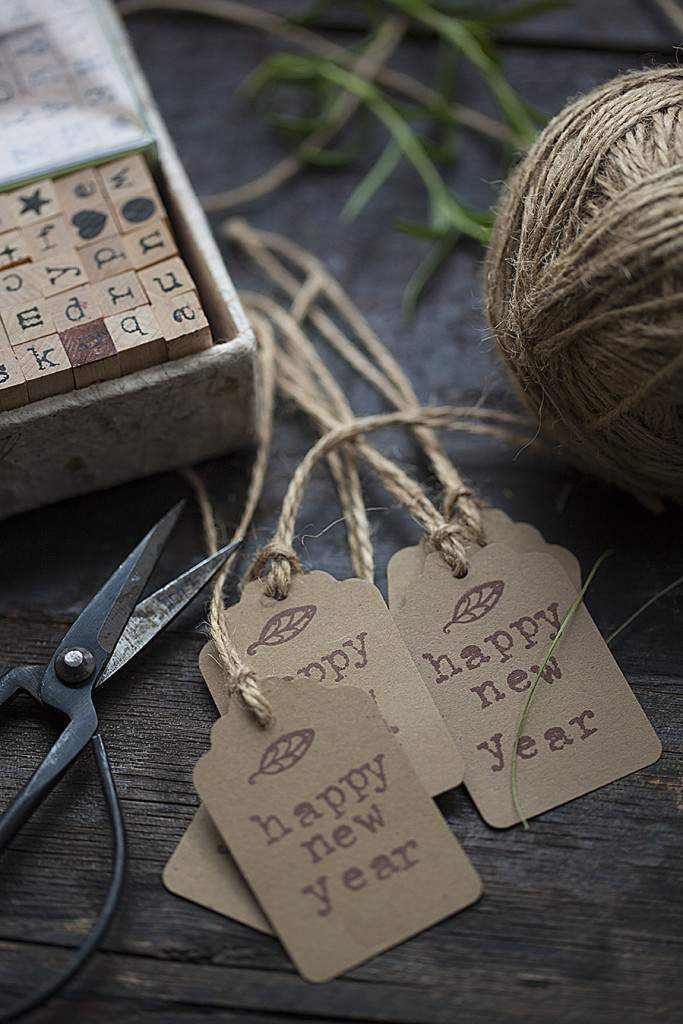 Keep the cheese log wrapped in the plastic wrap and use the parchment paper as if it were gift wrapping paper.
Wrap the cheese log and then, tie with jute or butcher's twine.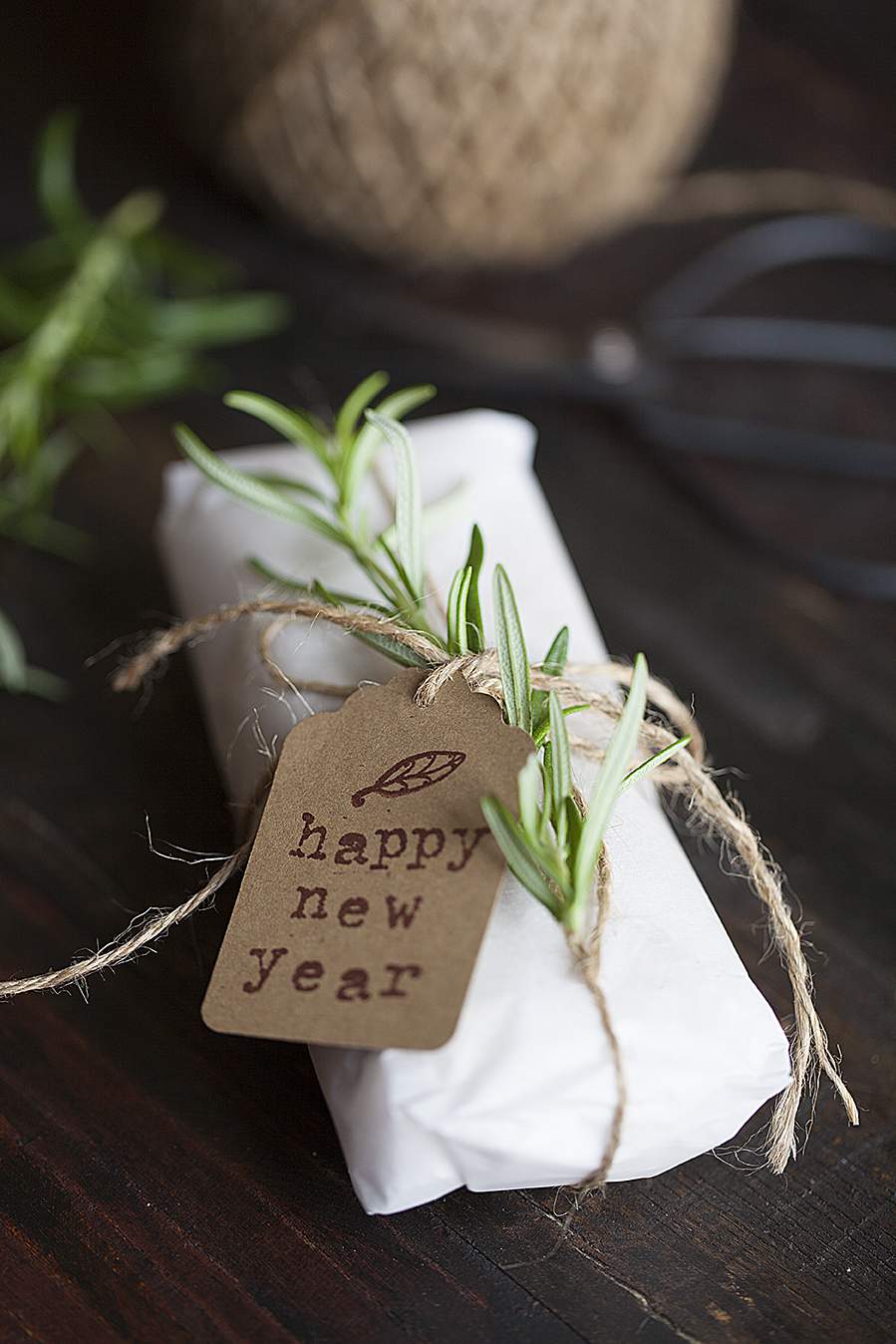 Slide the Rosemary sprig through the jute for a fresh-scented, natural touch.
Add the hand-stamped gift tag to finish off this simple but lovely presentation.
Keep the cheese packages refrigerated until ready to gift.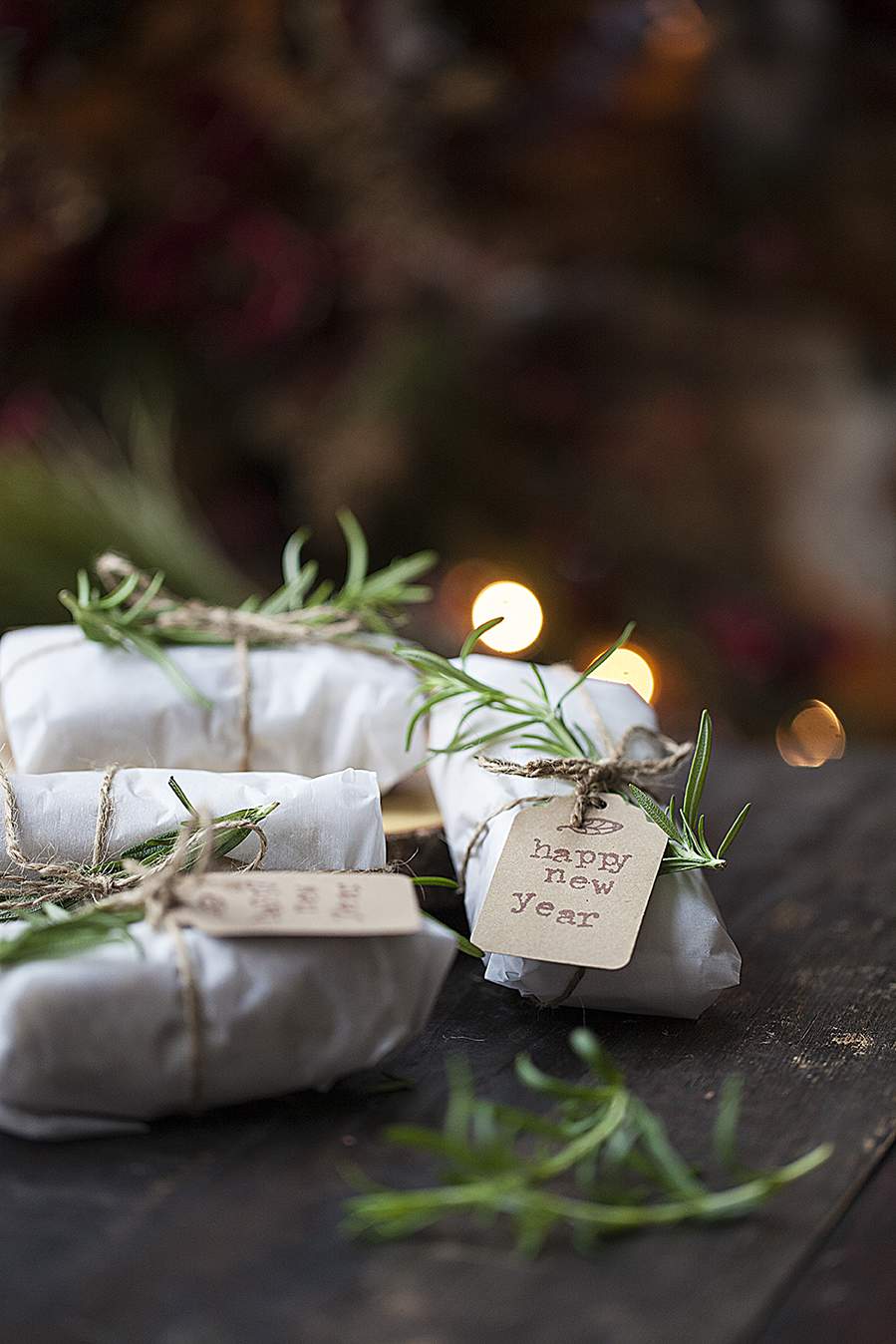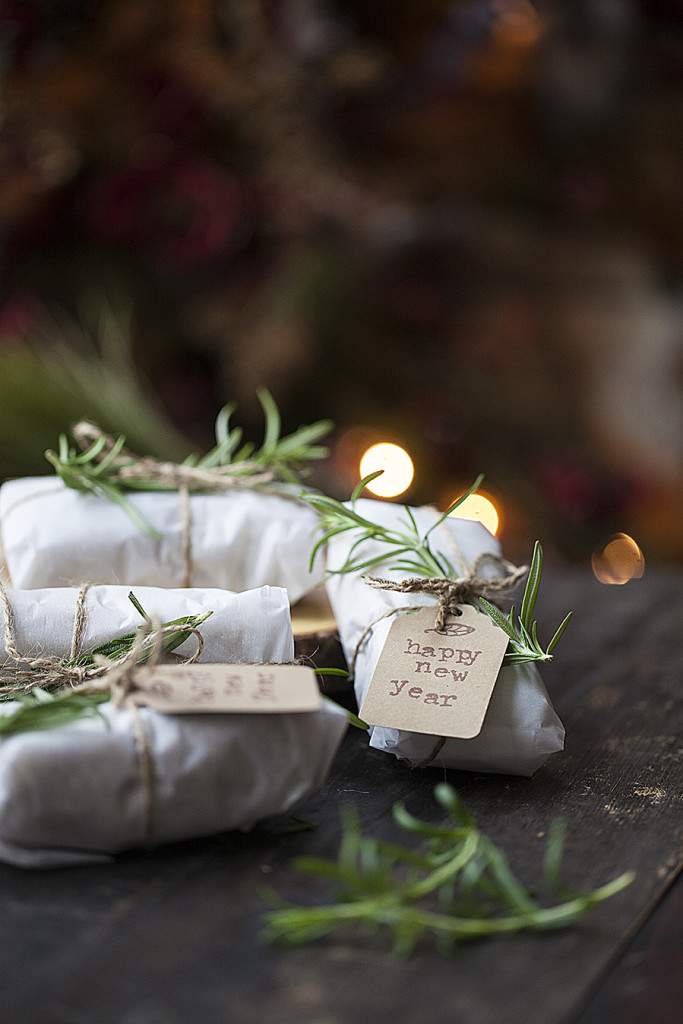 OK, let's get back to setting up the cheese board assortment.
Since this is a New Year's party, let's make some serving toothpicks to match that theme.
I found this Happy New Year image online and just dropped into a Word document multiple times.
Print, trim to size and use double-sided tape to put two pieces of paper together.
Slide a toothpick between the two pieces of tiny paper and press to secure the toothpick in place.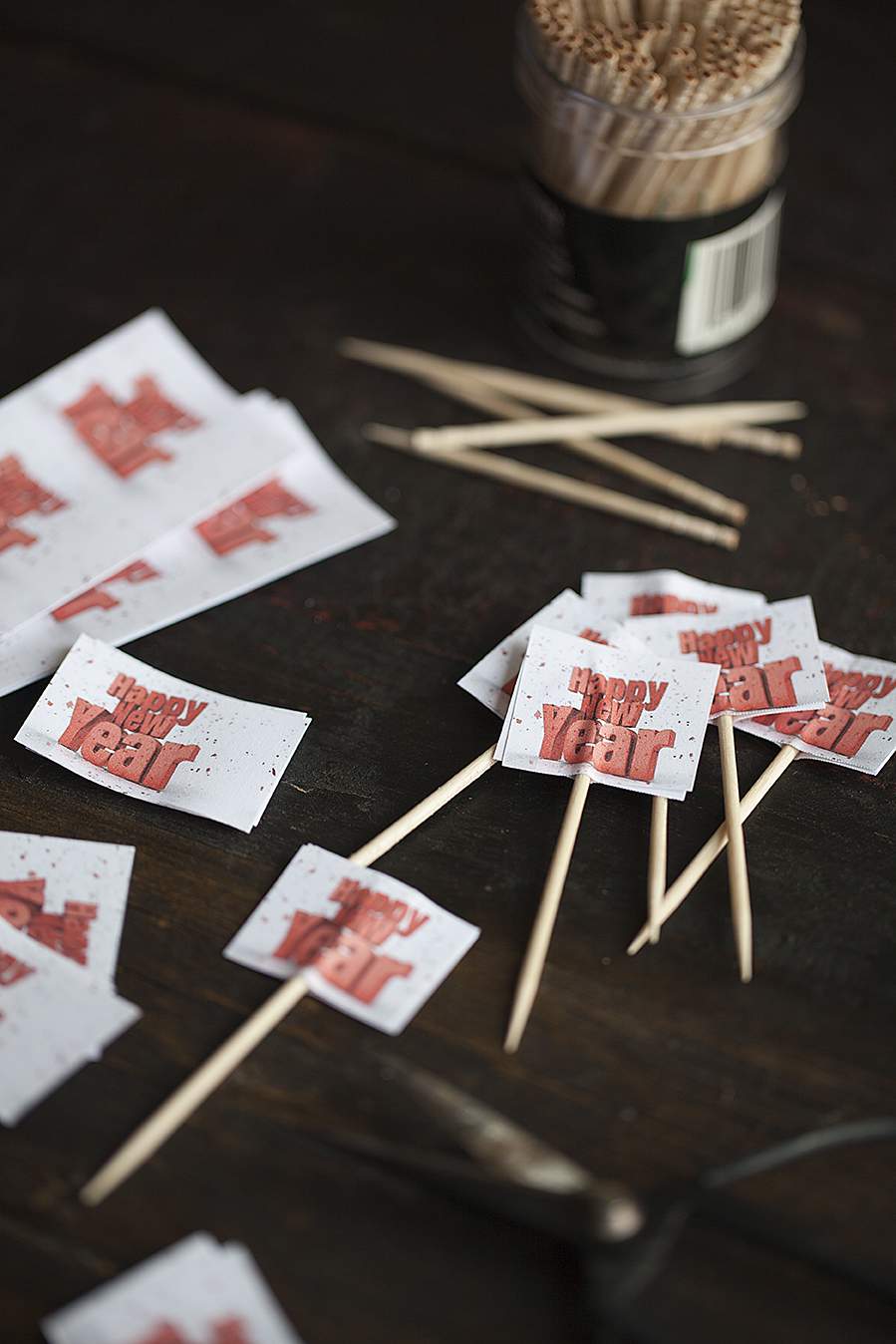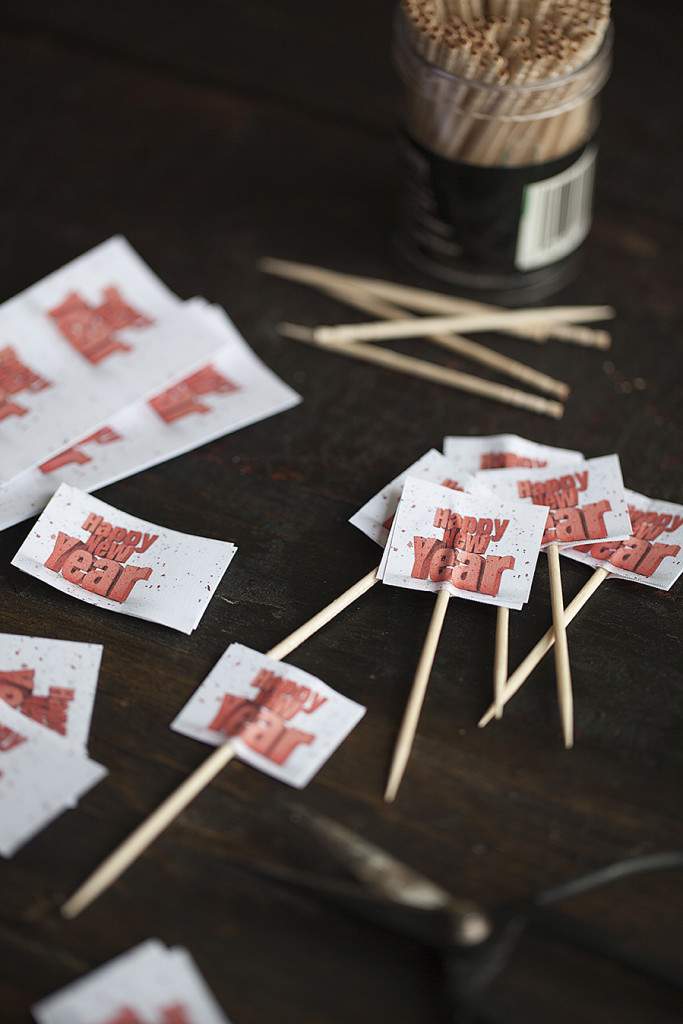 It's that easy.
Make several dozen labeled toothpicks and place in a small dish next to the cheese display so your guests can skewer the cheese cubes and help themselves.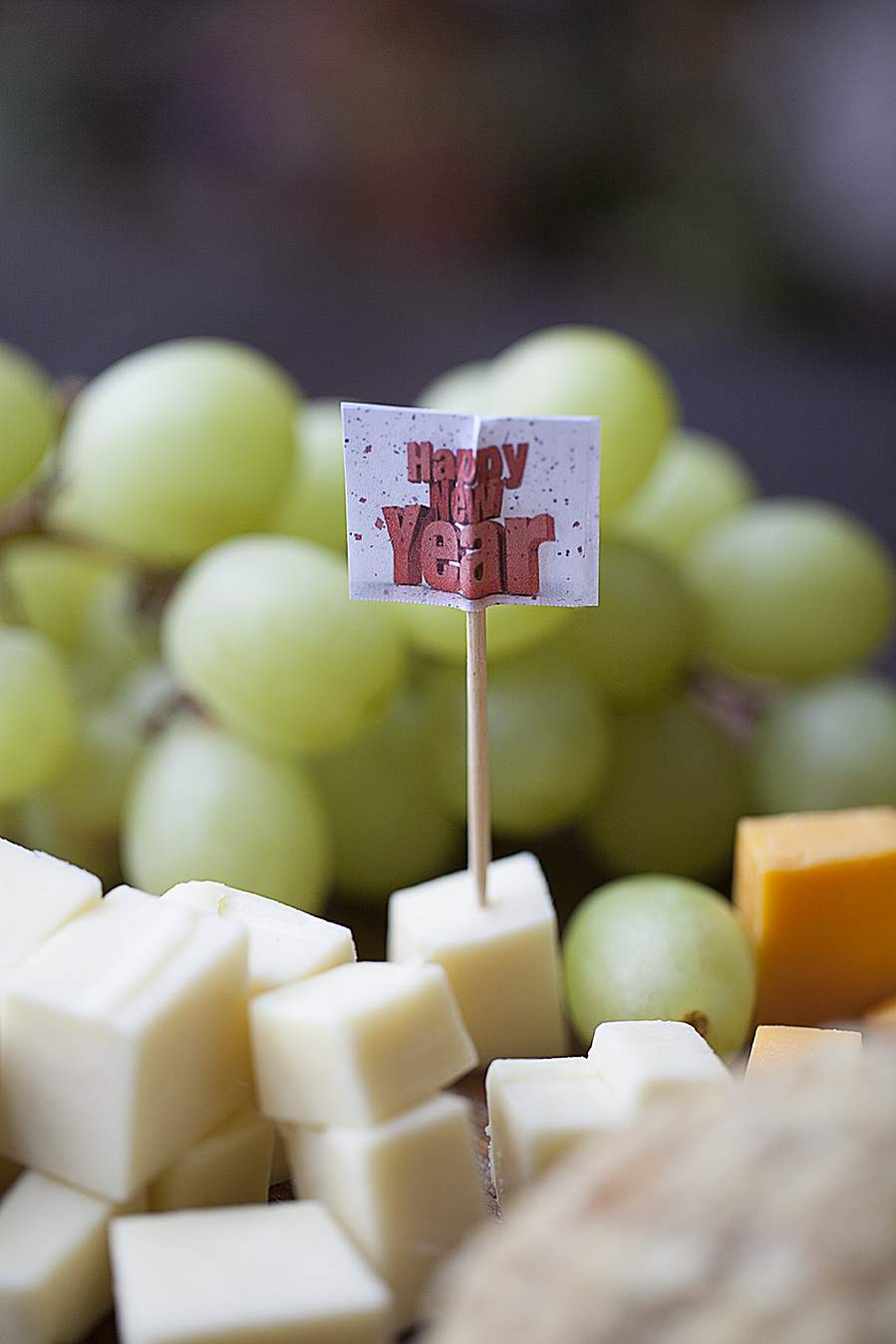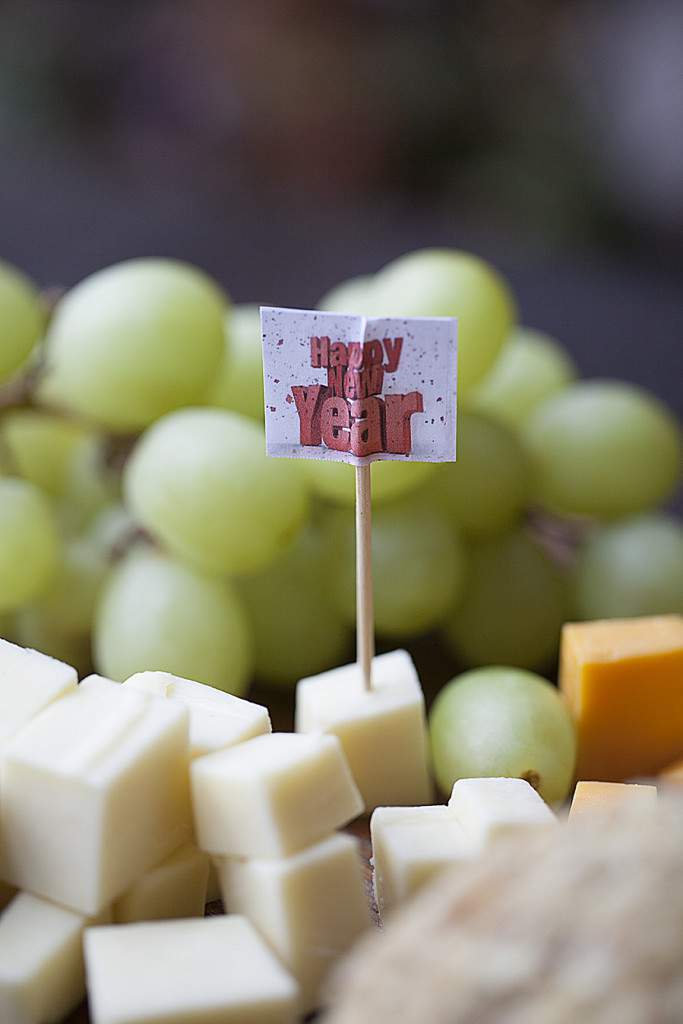 I think your guests will be impressed with your efforts.
Keep the handcrafted toothpick labels in mind for other seasonal events.  Just change the image to suit the special occasion.
The personalized toothpicks make cute cupcake toppers too.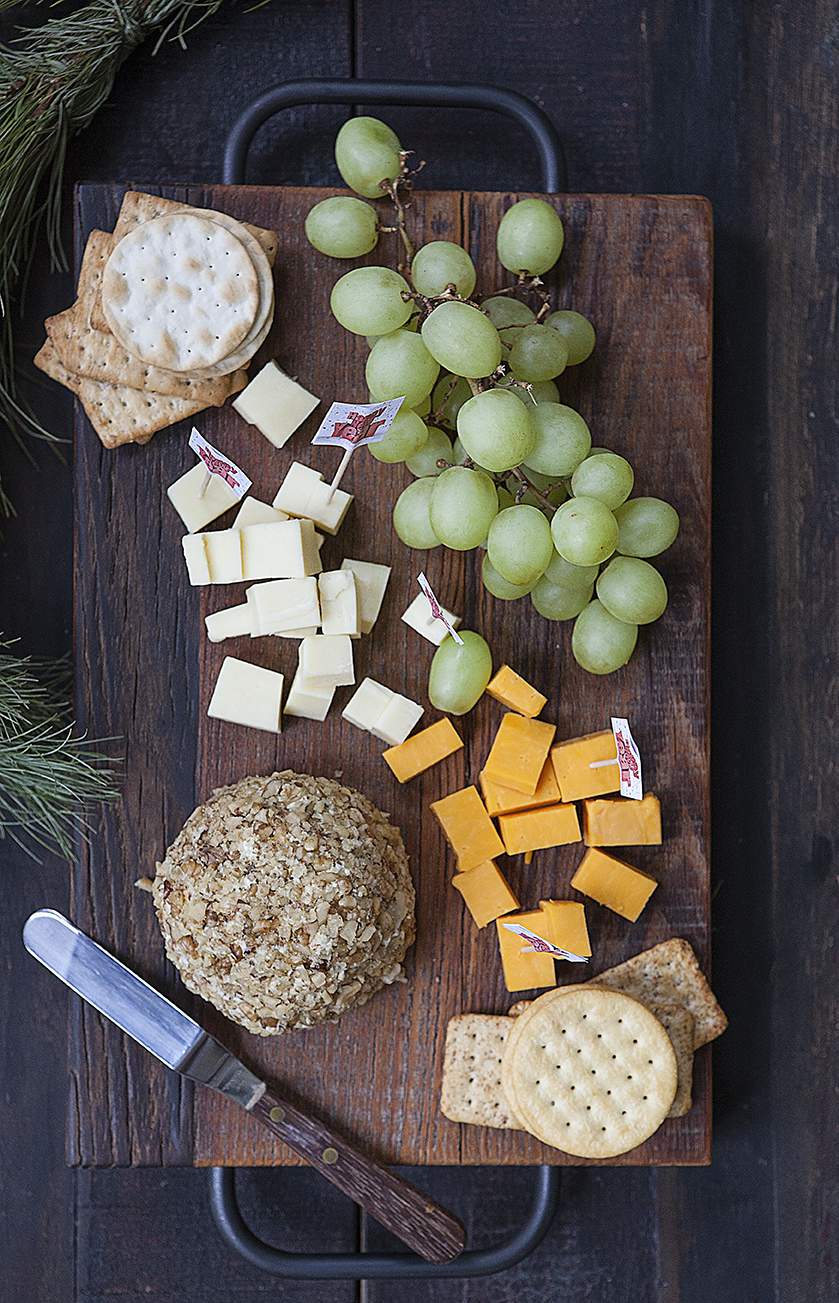 Whatever your plans are to wind down the year, here's wishing you a happy, safe and wonderful holiday.
See you back here in the new year.
Don't forget to stop by the other blogs in this New Year's Blog Hop.
The list and schedule is below.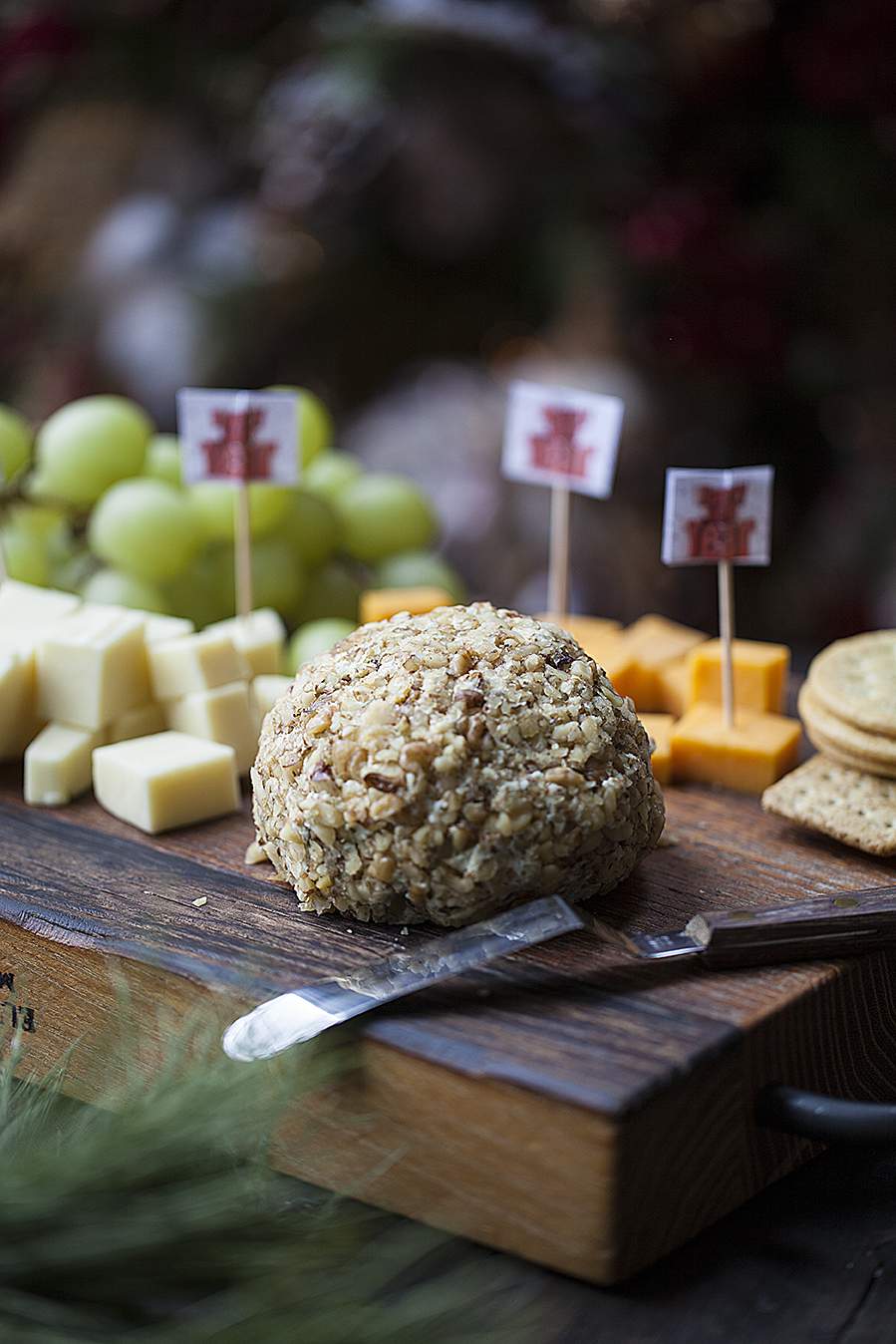 For more New Year's inspiration, be sure to visit the following bloggers:
Sunday, 12/27:
 Tuesday, 12/29:
 Wednesday, 12/30:
 Thursday, 12/31: