About a decade ago, I went through a serious Bundt pan phase.
There was a small kitchen wares boutique right next door to my daughter's ballet class and they had the most wonderful Bundt pans for sale.
Just about every Saturday morning, while my tutu-tutu wearing youngster was practicing her plie´s, arabesques and adagios… I'd kill time by browsing the shop and all the pretty Bundt pans.
I now have a nice little collection of assorted and intricately detailed cake pans to show for all those years of ballet… and browsing.
Today, my old cake pan obsession is your delicious treat with this lemon-blueberry Bundt.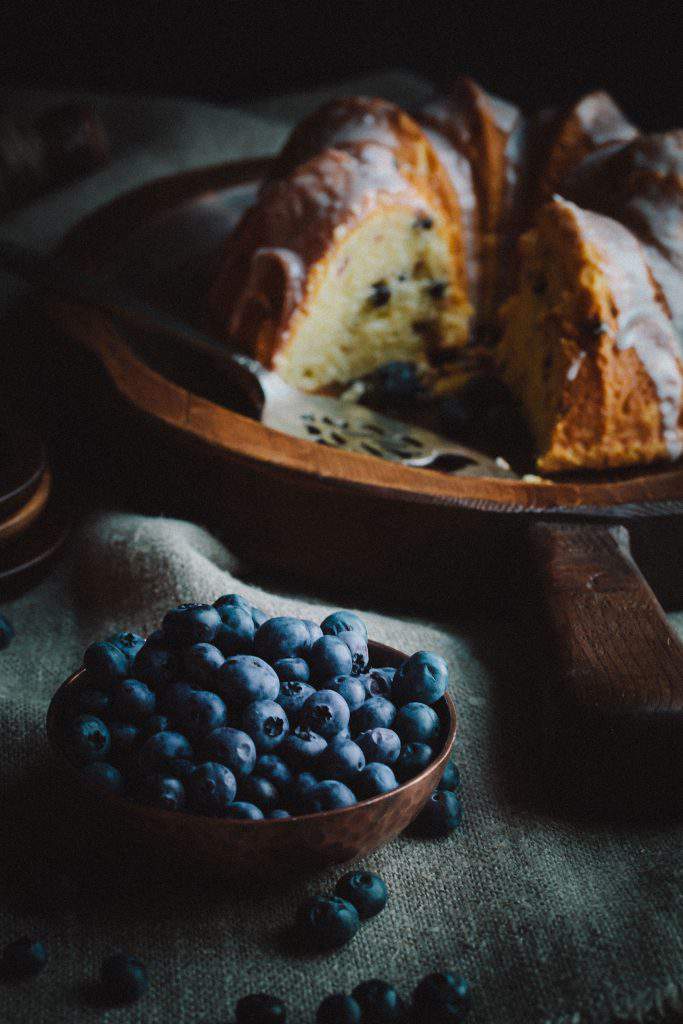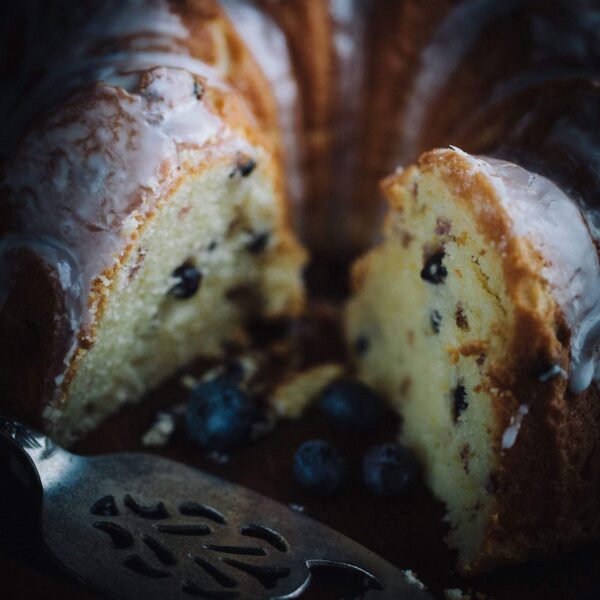 Lemon-Blueberry Bundt
Light, moist and sweet cake filled with fresh blueberries and topped with lemon glaze.
Course: Dessert
Servings: 6 -8
Ingredients
FOR CAKE
3 cups cake flour
1 ⁄2 teaspoon baking powder
1 ⁄2 teaspoon salt
1 cup unsalted butter room temp
3 cups sugar
6 eggs room temp
1 ⁄4 cup fresh lemon juice
1 tablespoon freshly grated lemon zest
1 cup sour cream
1 cup fresh blueberries extra for garnishing, if desired
FOR LEMON GLAZE
2 cups confectioners' sugar
3 to 4 tablespoons fresh lemon juice
Instructions
FOR CAKE

Preheat oven to 325 degrees F.

Generously spray Bundt pan with cooking spray with flour.

Sift flour, baking powder and salt into medium bowl.

Mix butter in a large bowl until fluffy.

Slowly add sugar.

Add eggs 1 at a time. Make sure each egg is well-combined before adding the next egg.

Add lemon juice and zest.

Add the dry ingredients and mix slowly.

Add sour cream.

Cut blueberries in half or quartered (depending on size) and pour berries into mix. Gently combine the blueberries. Harsh mixing may crush or break up the blueberries.

Carefully pour batter into the pan.

Bake for 1 hour 15 minutes, or until long toothpick comes out clean.

Allow cake to cool completely on a rack before removing cake from pan.

FOR LEMON GLAZE

Combine lemon juice and confectioner's sugar in a medium bowl.

Mixture should be thick. Add more sugar or lemon juice to get the desired consistency.

Drizzle or pour glaze over cake.

Allow glaze to harden before serving.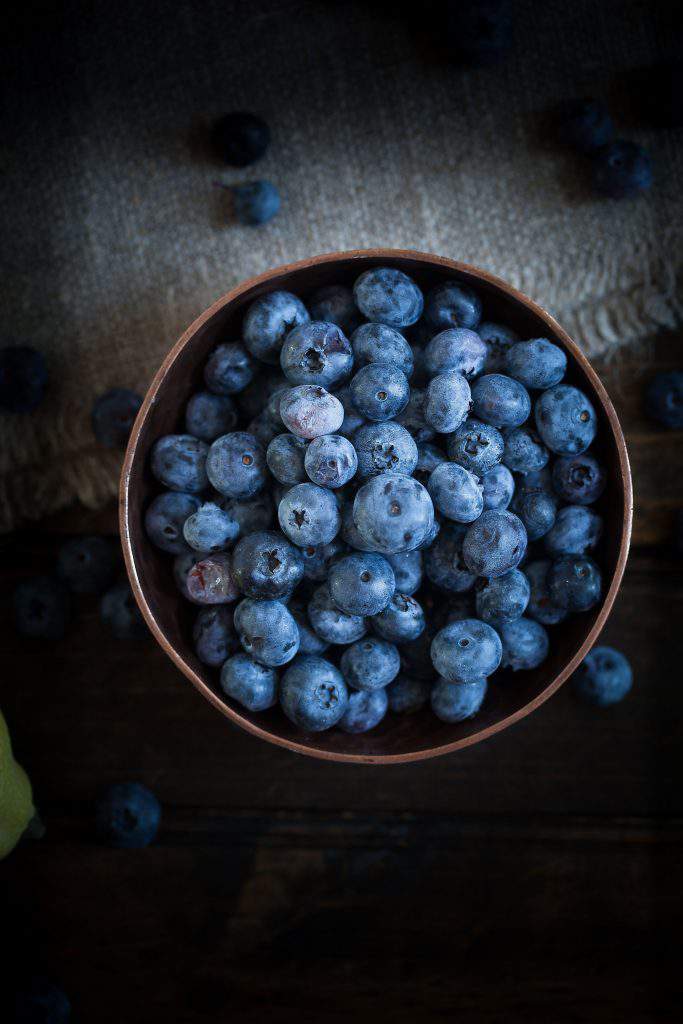 While blueberries are at the heart of this pretty Bundt cake, I actually kinda have a love-hate relationship with this pebble-shaped blue fruit.
I love how beautifully they photograph and how they taste inside of a cake… but strangely enough, I hate how blueberries taste all by themselves.
I know, that's weird, right?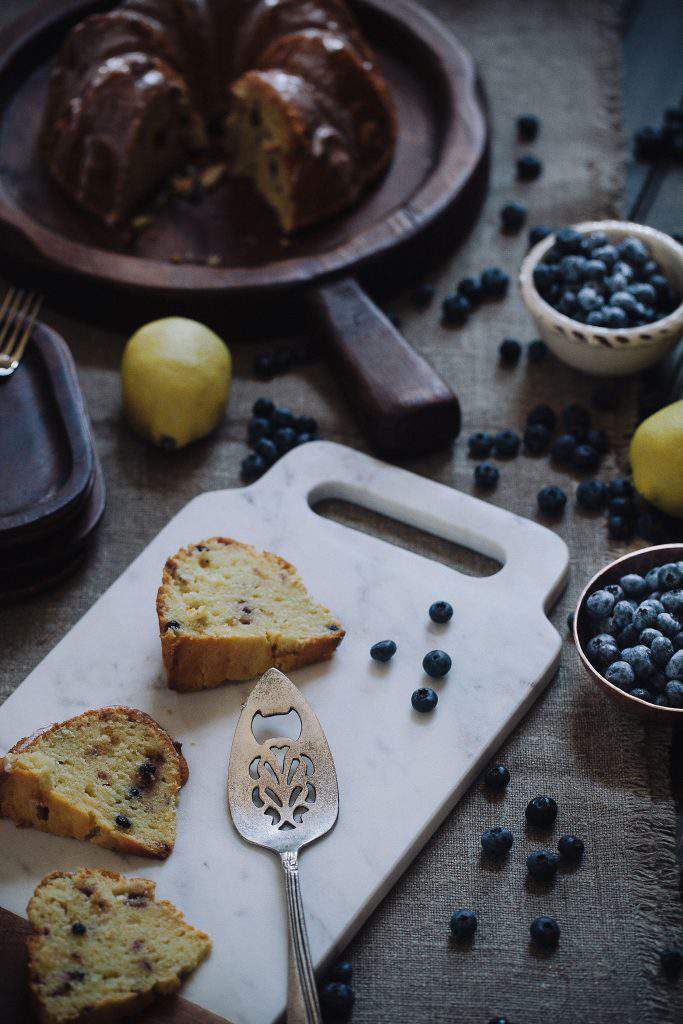 I've never been able to eat a blueberry that wasn't already embedded in a cake or muffin.
In fact, I have a bit of an aversion to eating blue food in general.  My kids tease me about it because I won't even eat blue M&M's.  I always pick them out of the bag and hand the blue ones off to someone else.
Anyway, with these fresh blueberries safely tucked into this spongy cake, the blue fruit adds a welcome contrast to the lemon citrus flavor in the Bundt cake.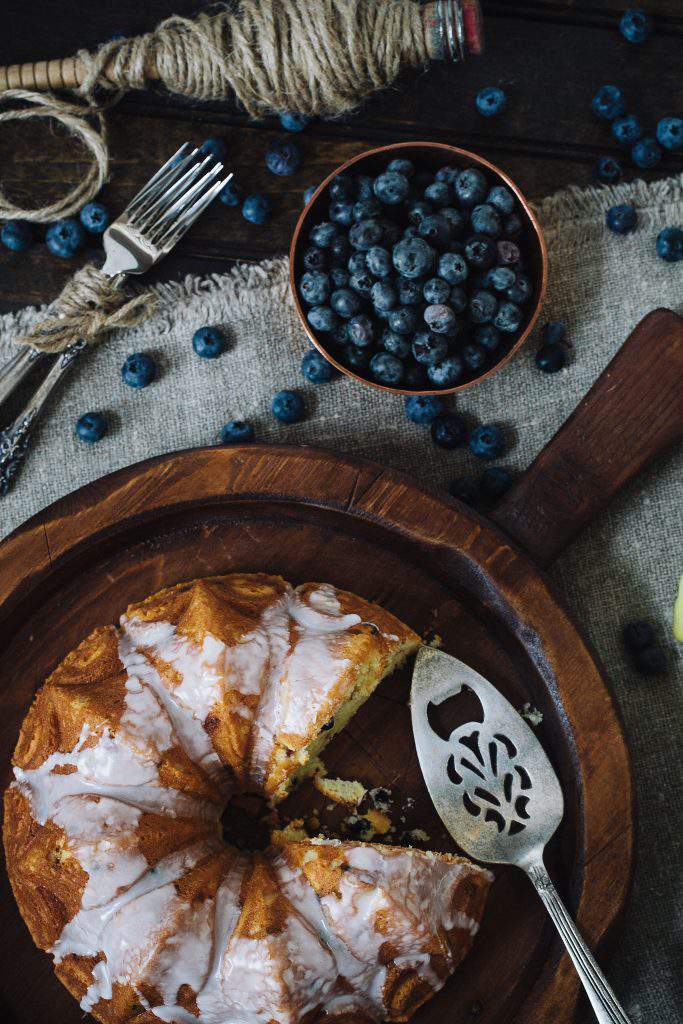 Give this Bundt cake a try and let me know how it turns out for you.
In the meantime, all this talk of Bundts has me thinking of pans again.
Uh, oh.
Thanks for stopping by.
See  you back here next time. ♥