I've never made a dessert before that literally reminded me of a fairy tale or fantasy book…. until now, with this pie.
I'll explain that, a little further down in this post.
Meanwhile, I don't know if you browse Instagram or not, but I do and I've definitely noticed a sudden explosion of assorted pies that feature intricate and fancy dough-work.
That's where I found the inspiration for this lovely braided lattice apple pie.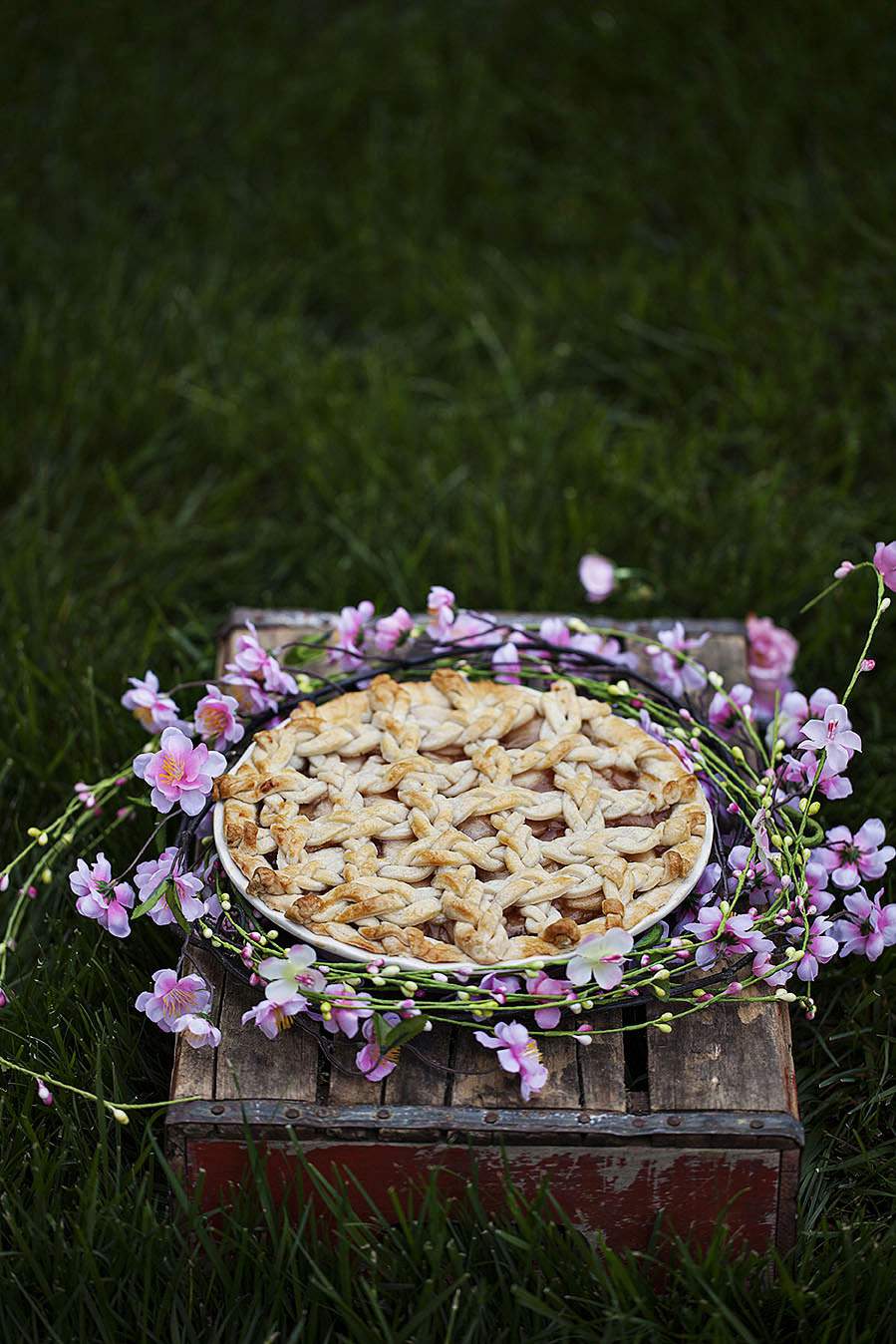 Over the last few weeks, I've been experimenting more and more with pie dough to see just how fancy I can get.
It wasn't that long ago that I was totally immersed in cake making and you can see examples of my efforts HERE and HERE and HERE.
These days, I'm in serious pie making mode.
That's how I roll.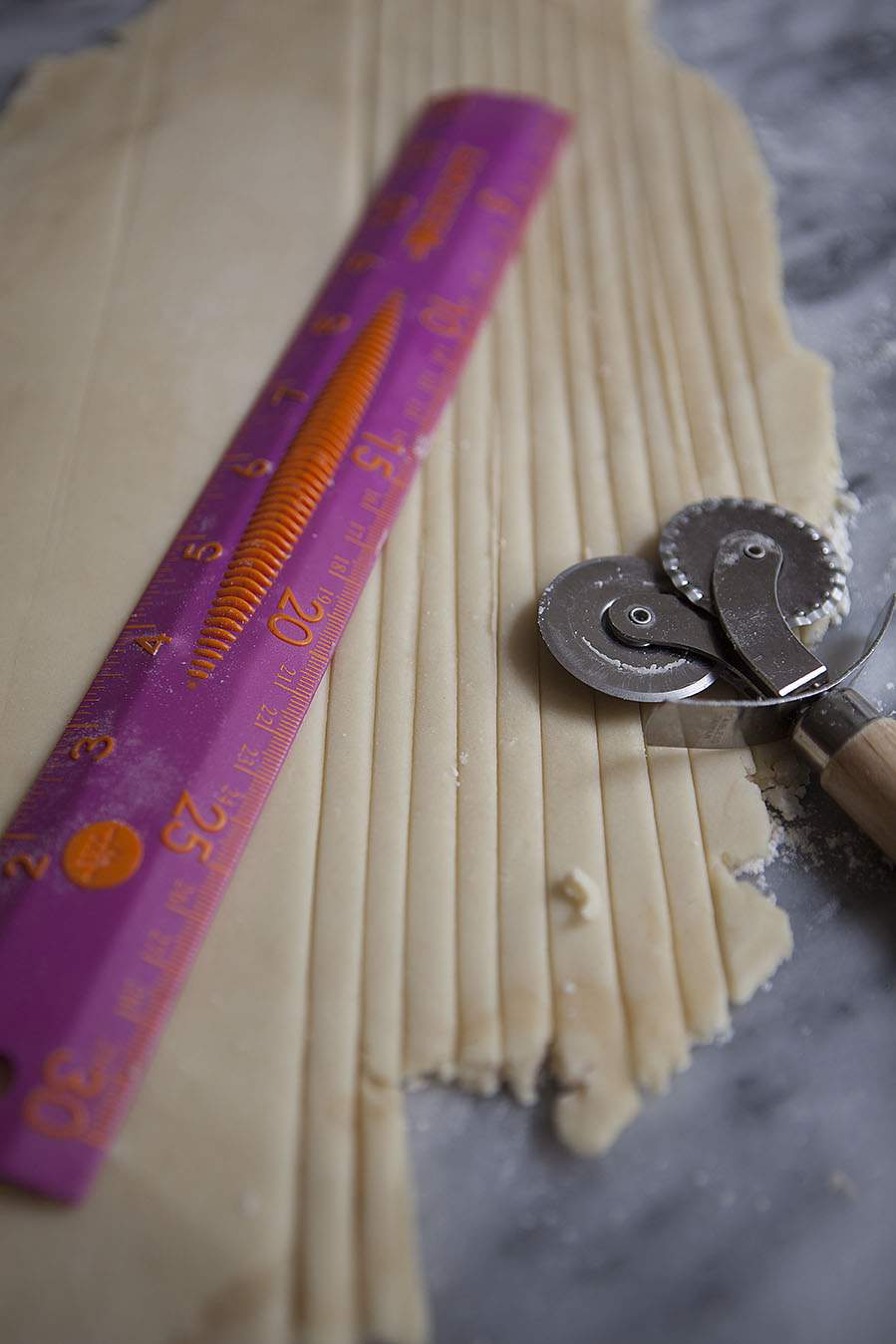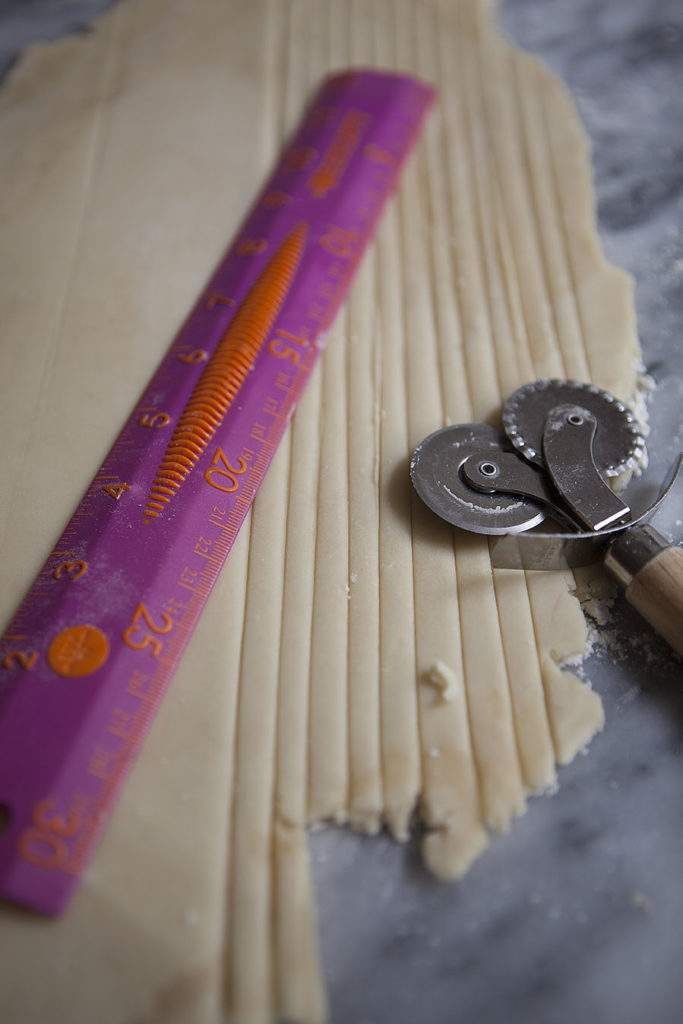 Speaking of rolling…. to make the braided strips, simply roll out the dough to the desired width.
Use a ruler and pastry wheel to cut even thin strips. The thinner the better.
I keep a dedicated plastic ruler in my kitchen to use solely for baking projects like this.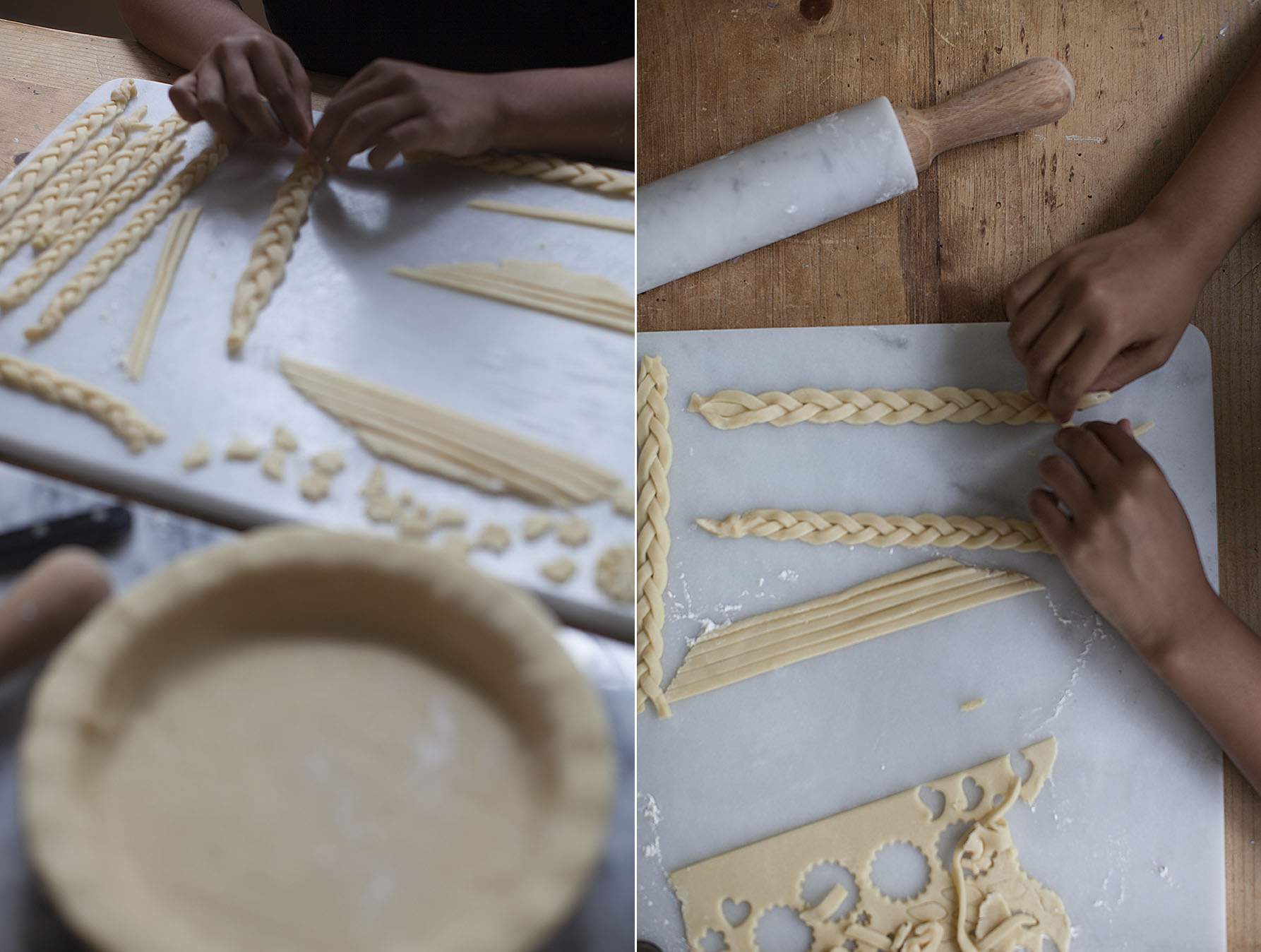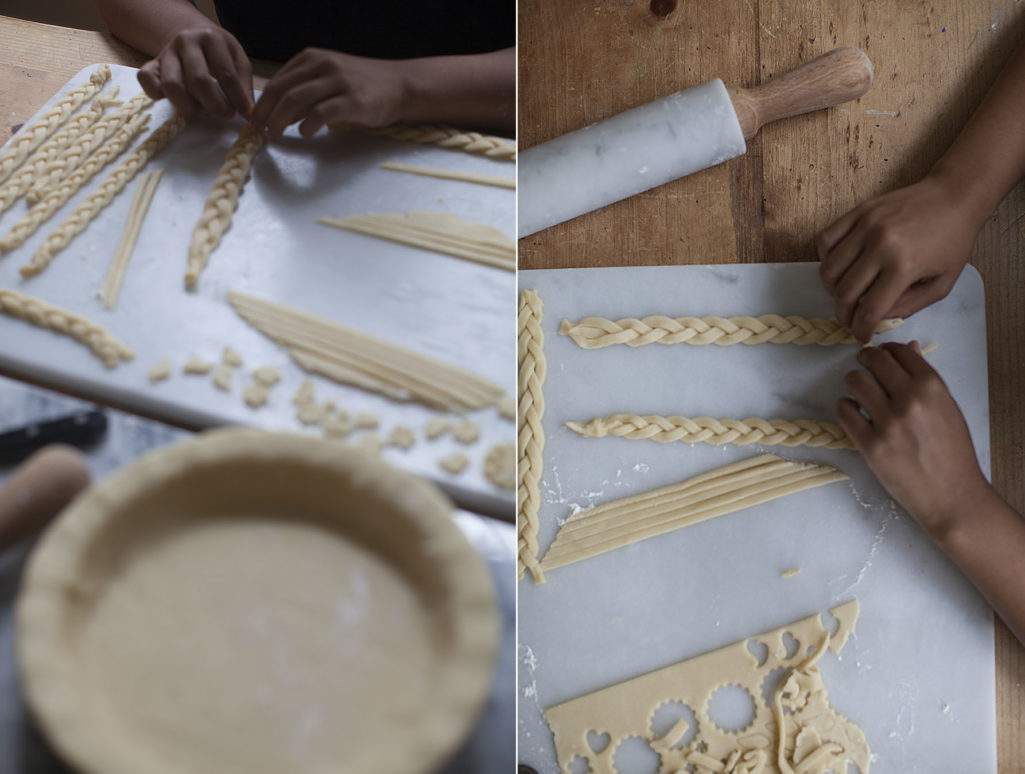 Then, line up three dough strips and a time and gently braid them together.
This may take a few attempts to get the braids just right but just keep at it.
The hands in these pictures belong to my daughter who insisted on making the braids for me.
She did a great job.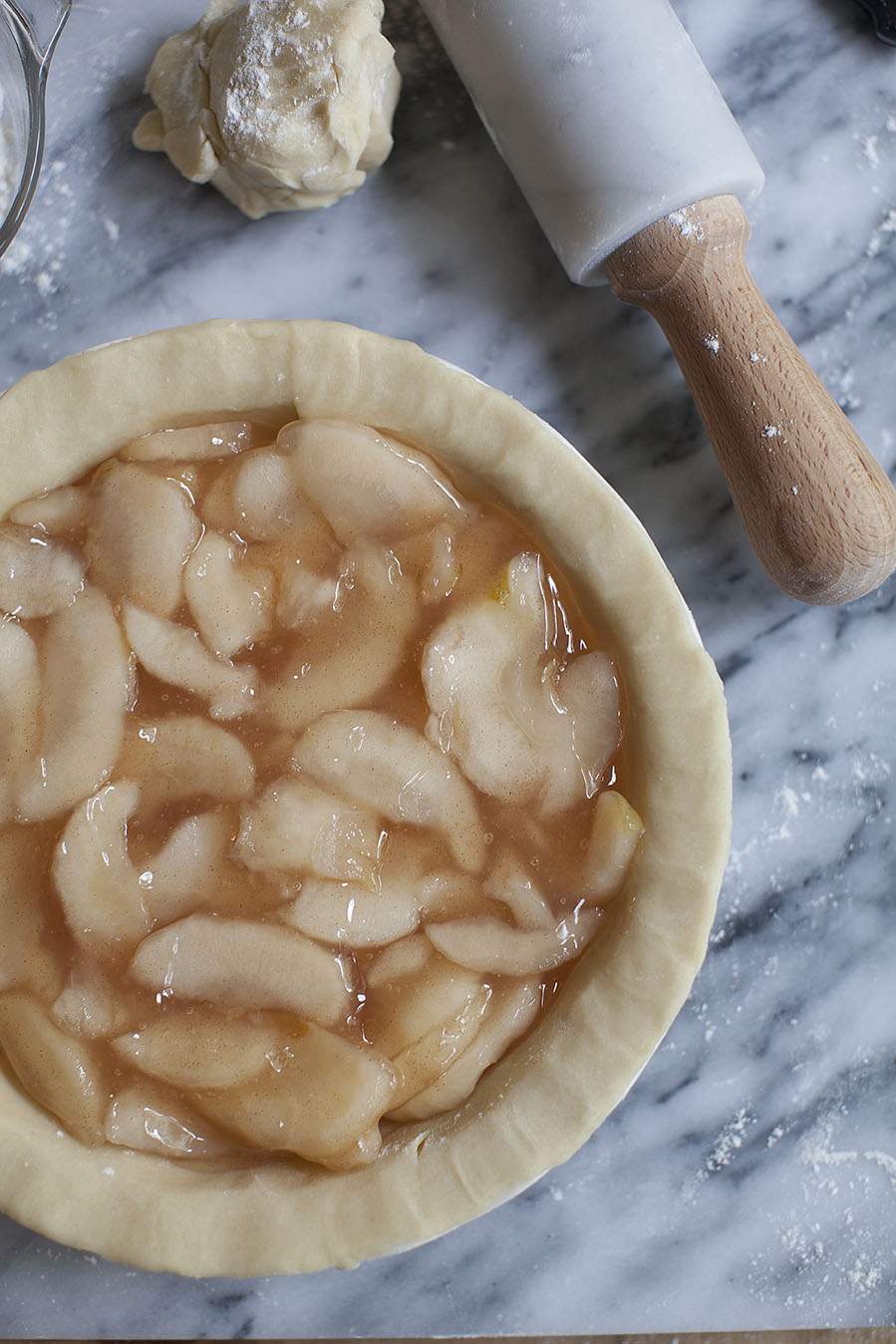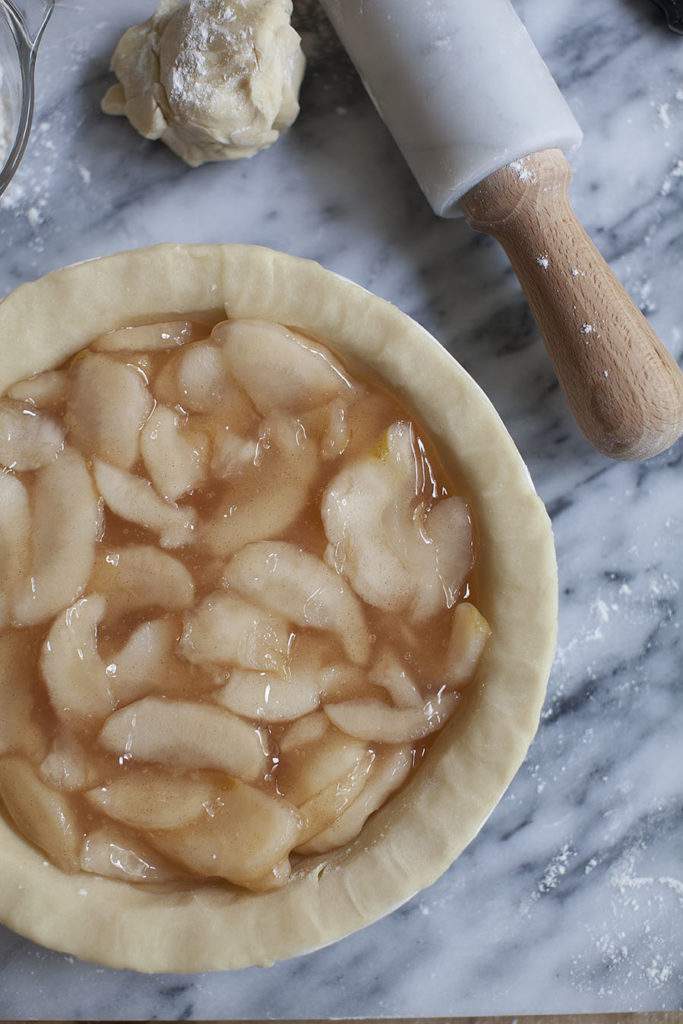 Roll out remaining dough to fill the pie dish.
I was eager to get this pie in the oven and I really didn't feel like making my own filling so, I simply used canned filling this time around.
Nothing wrong with that, right?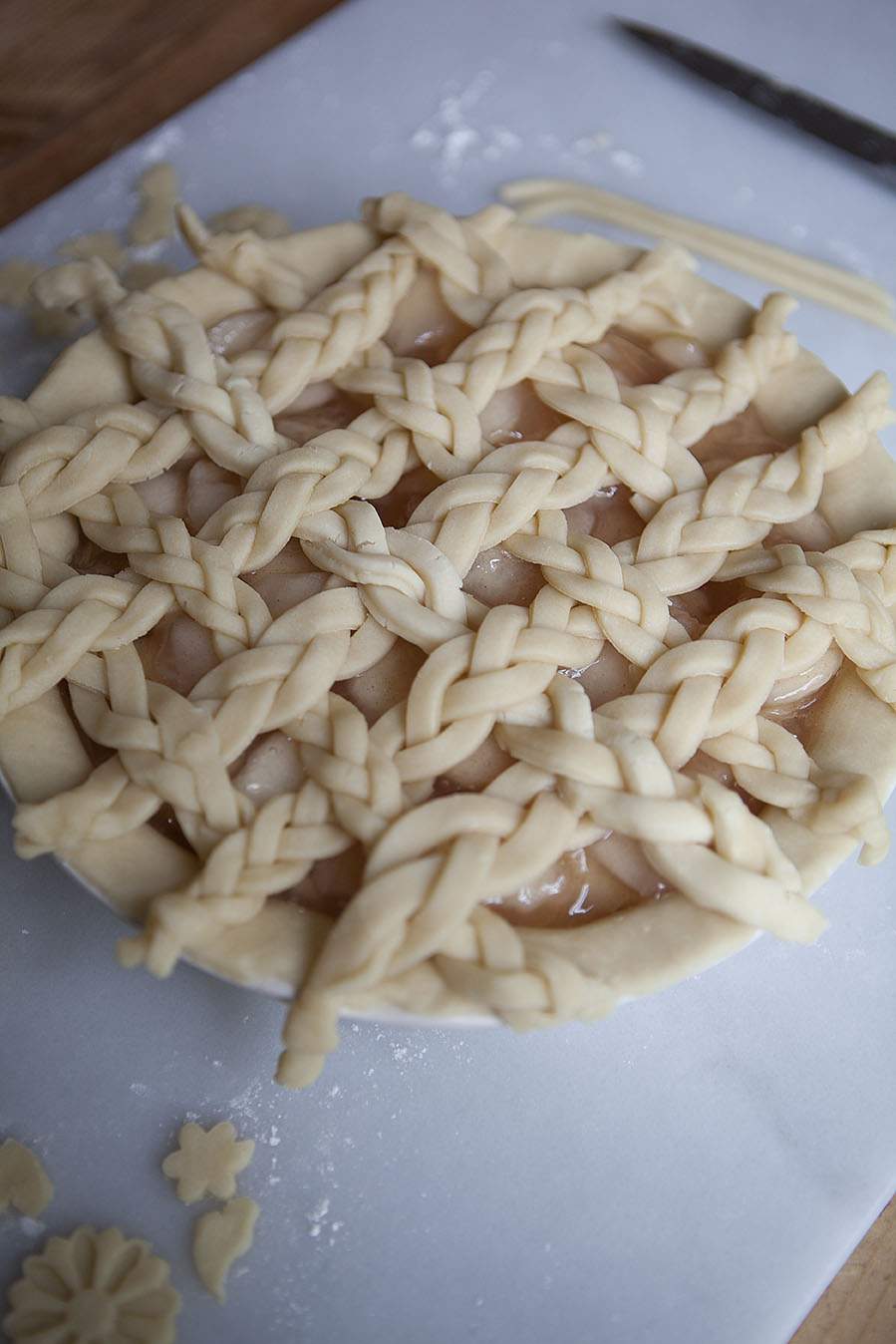 Create various lengths of braiding to cover the size of the pie dish you're using.
Once you have all the braids, lay them over the pie and then start to weave one braid over the other.
Work slowly and gently because the braided dough is very fragile.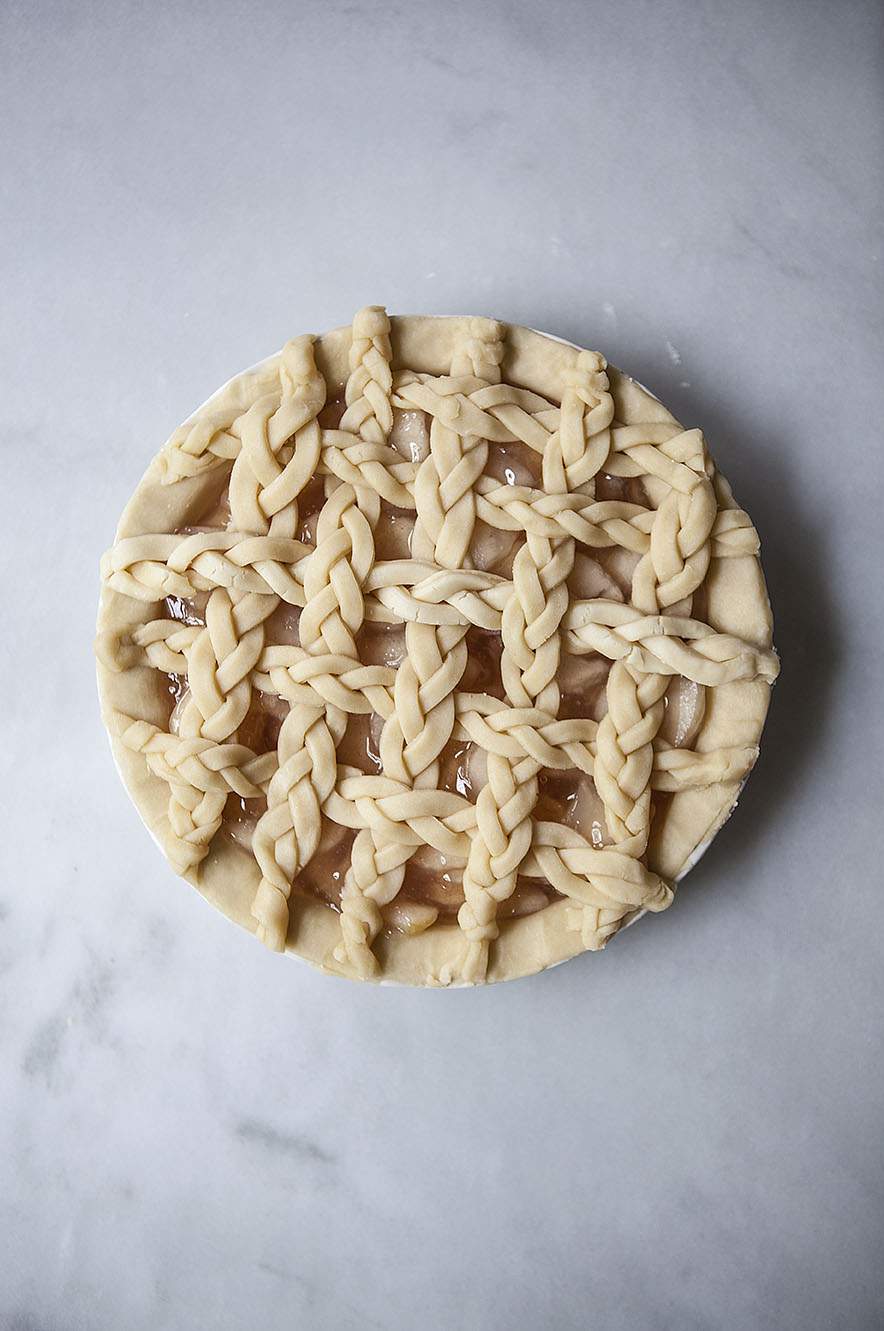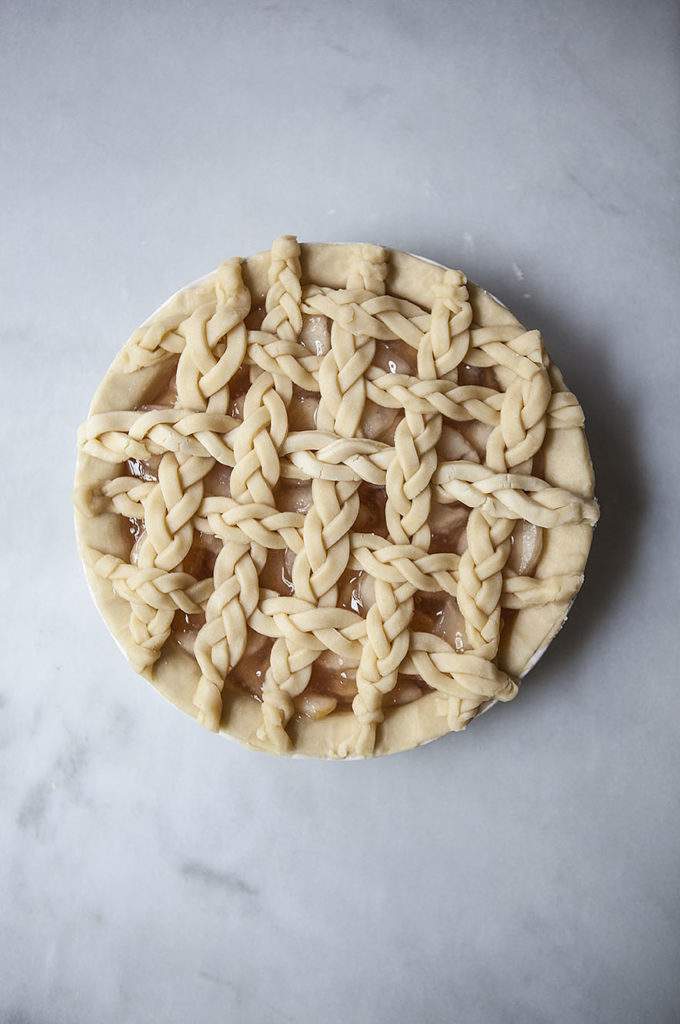 I love the little rope-like knotted ends my daughter created at the end of each braid.
She's so creative.  Hmm, wonder where she gets that.
Brush the finished lattice work with a beaten egg and bake.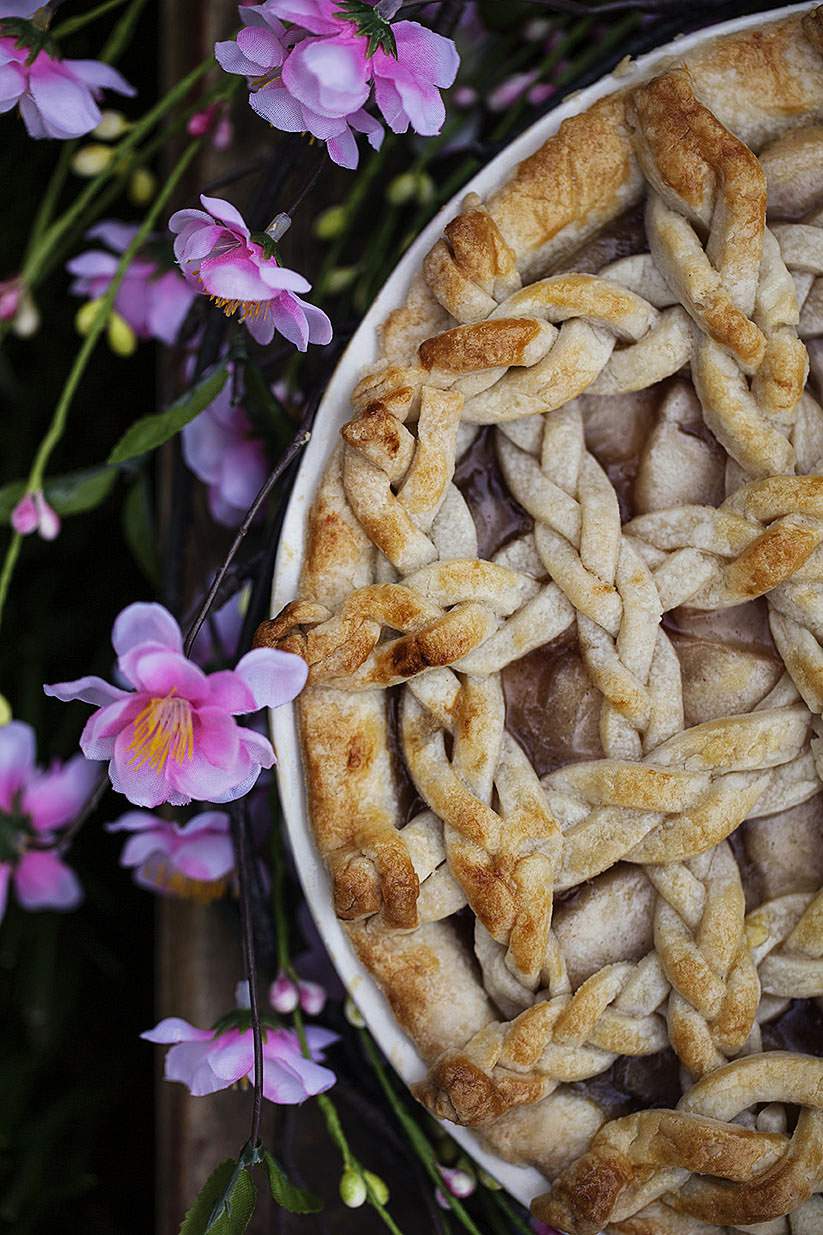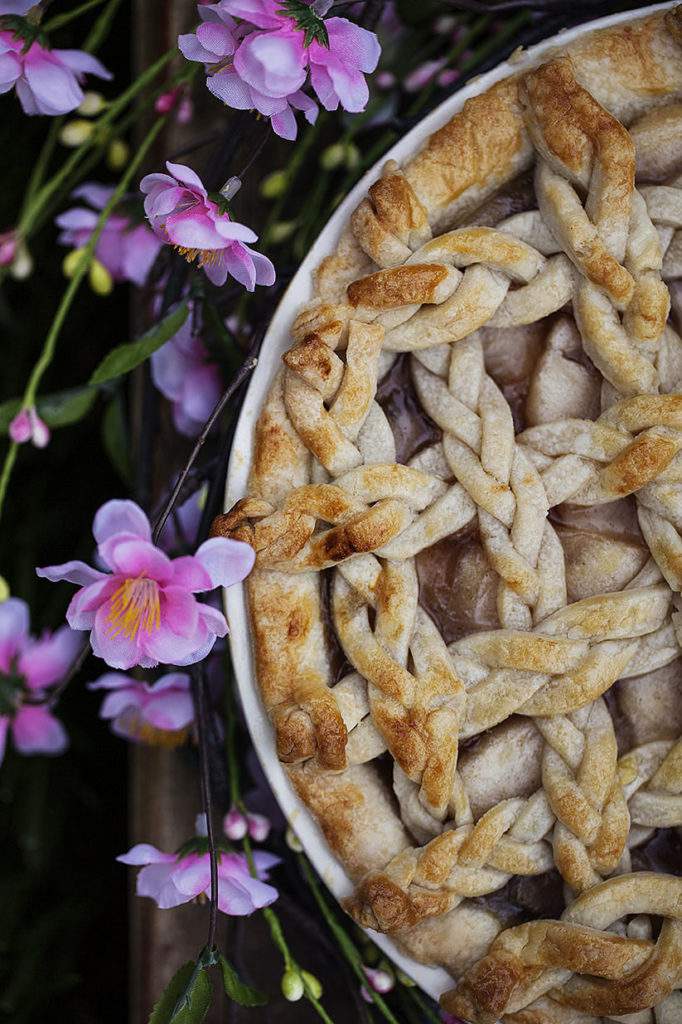 Now, how great does this look?
This is one beautiful way to dress up an ordinary apple pie.
Imagine how pretty this would look on your dessert table, special event or lunch or your holiday weekend picnic or barbecue.
You'll impress any pie lover with a presentation like this.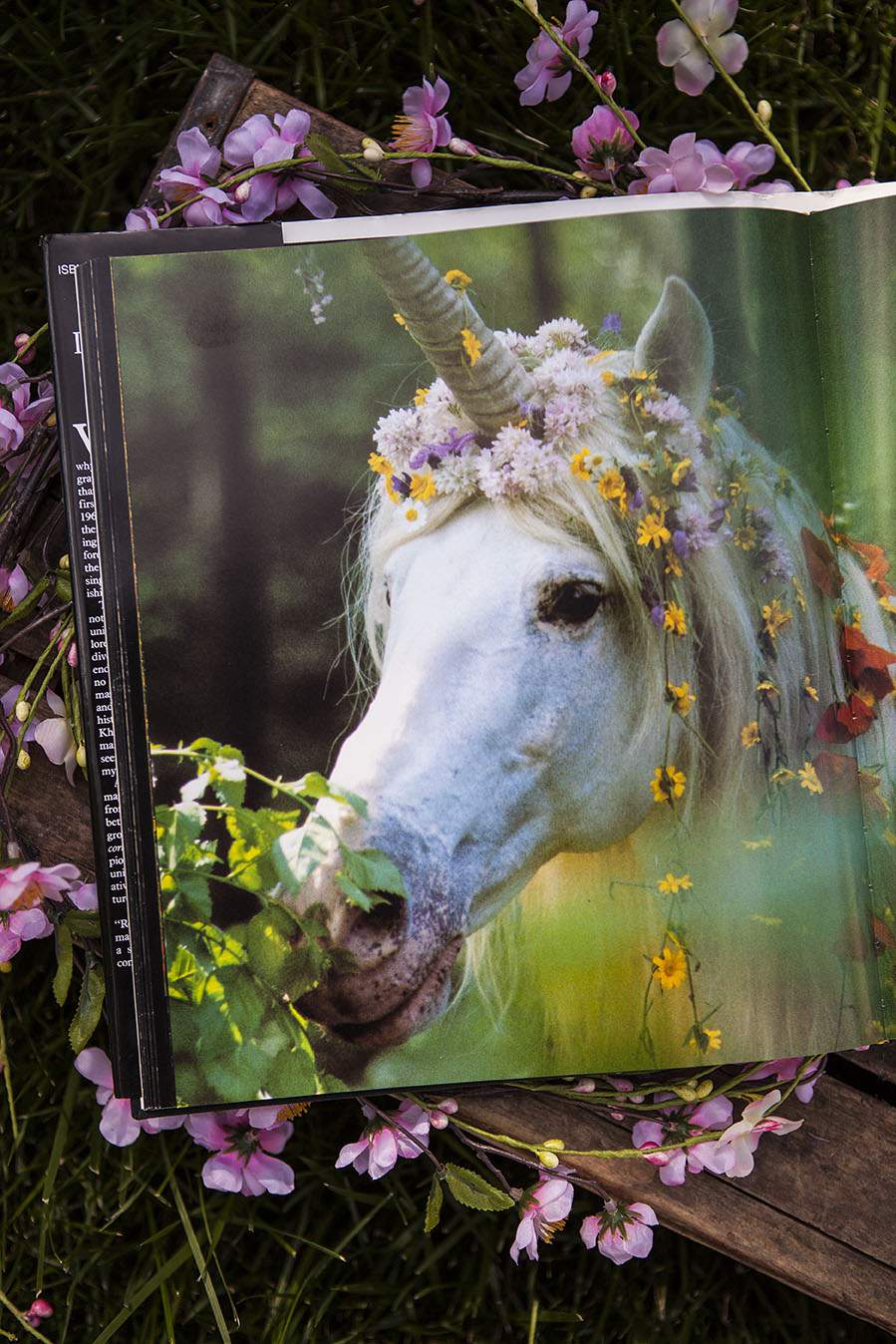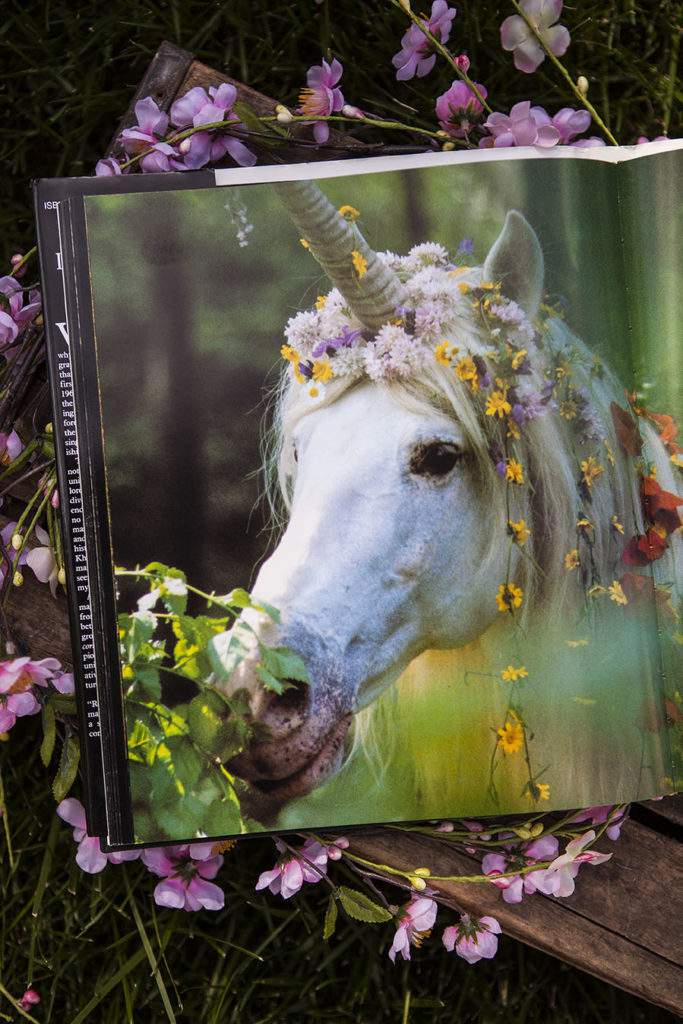 Now, let me explain that fairy book/fantasy book reference from earlier.
I realized after I snapped these pie photos that the styling brought to mind one of my favorite coffee table books.
Have you ever heard of the book, Unicorns I Have Known, by Robert Vavra?
The author/photographer weaves a fantastical (but kinda believable) tale of unicorns in which he combines lore and mythology with his love and respect for these magical animals.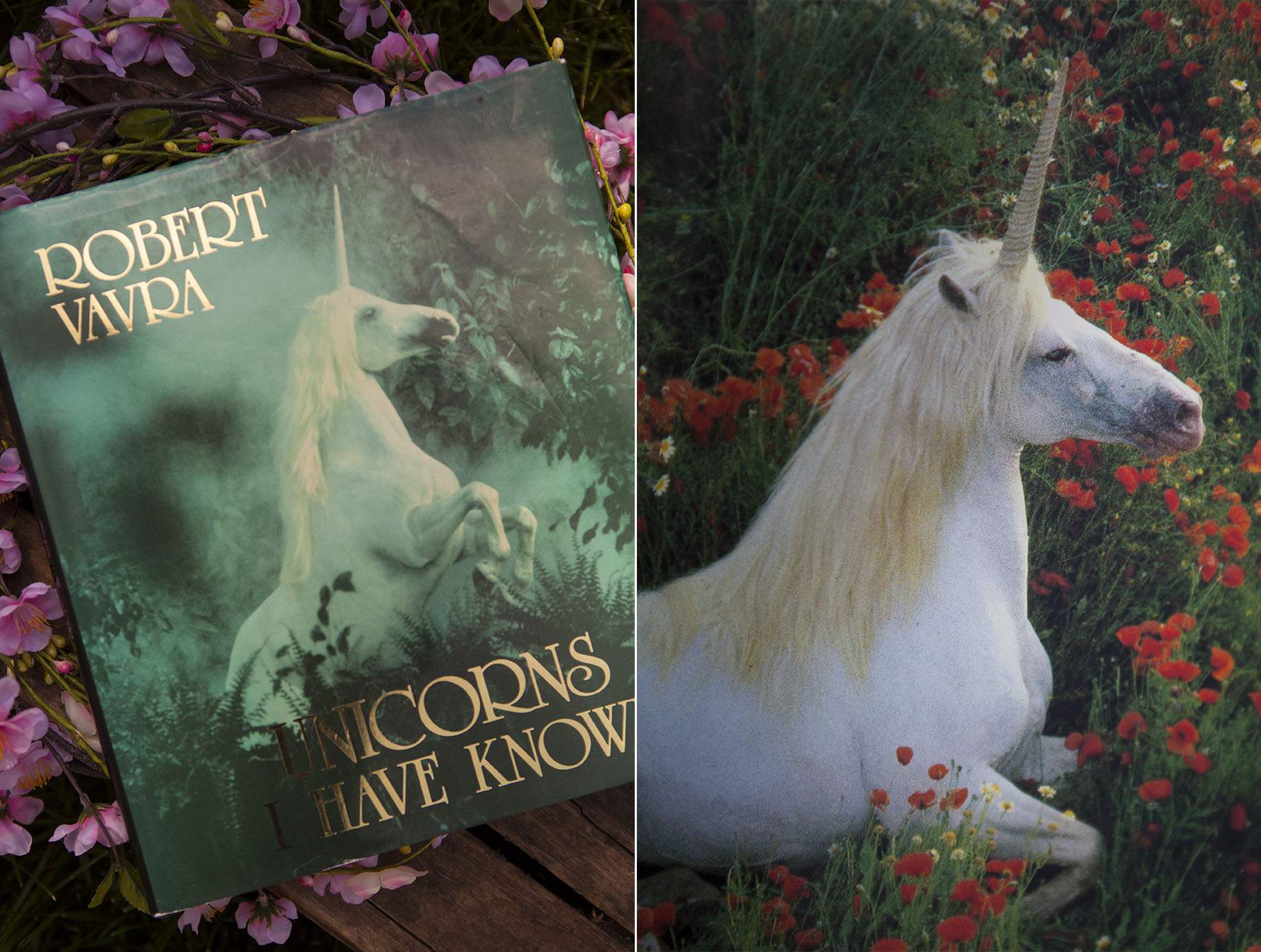 At the heart of the book lies beautiful photographs of unicorns allegedly in their "natural state" captured by the quiet and stealthy author who claims to know how and where to find these remarkable creatures.
Throughout the book, the author never reveals the "true" nature of the photographs (or that he is a well-known horse enthusiast which may explain a few things), but he doesn't need too.
This book is still a fun, delightful and enchanting read for unicorn believers and non-believers alike.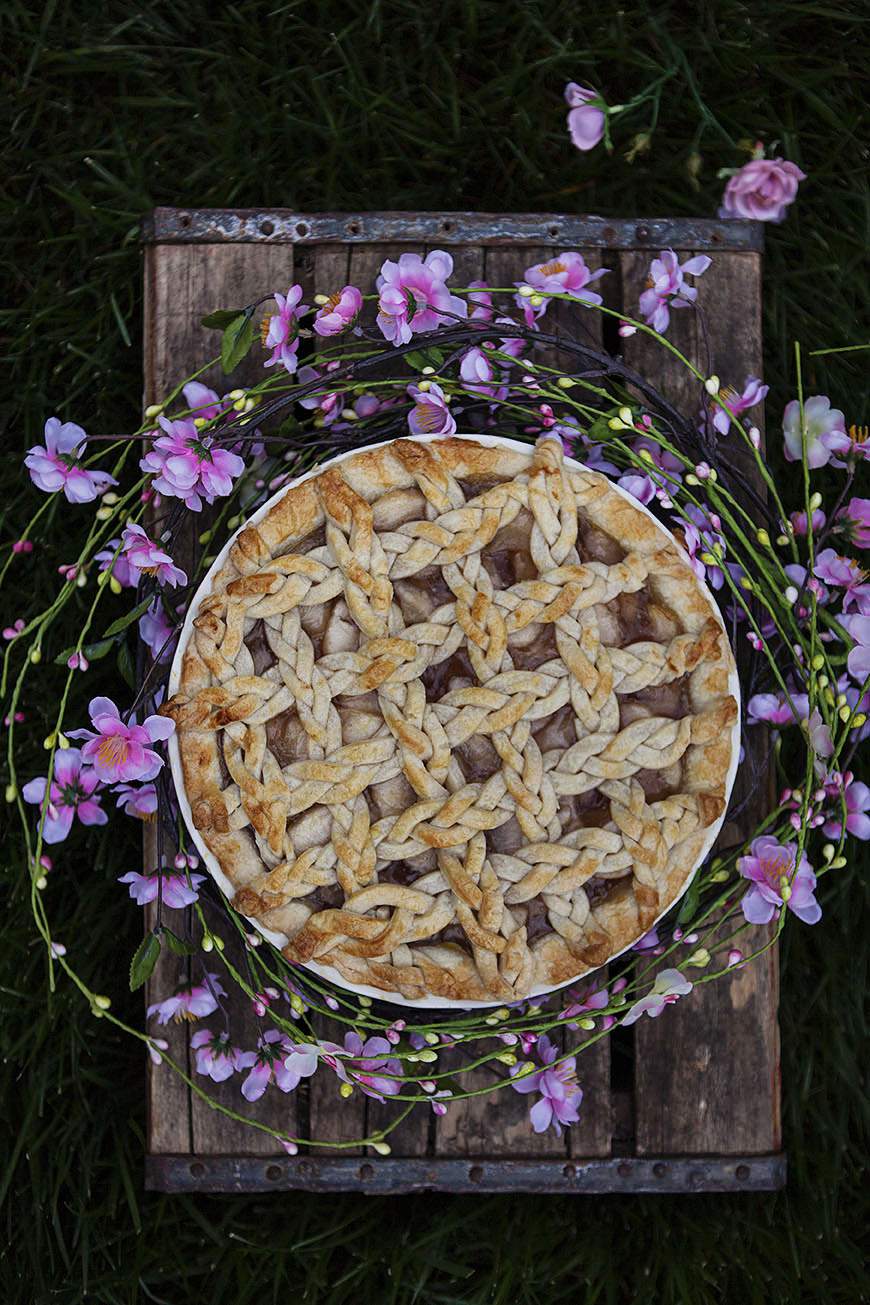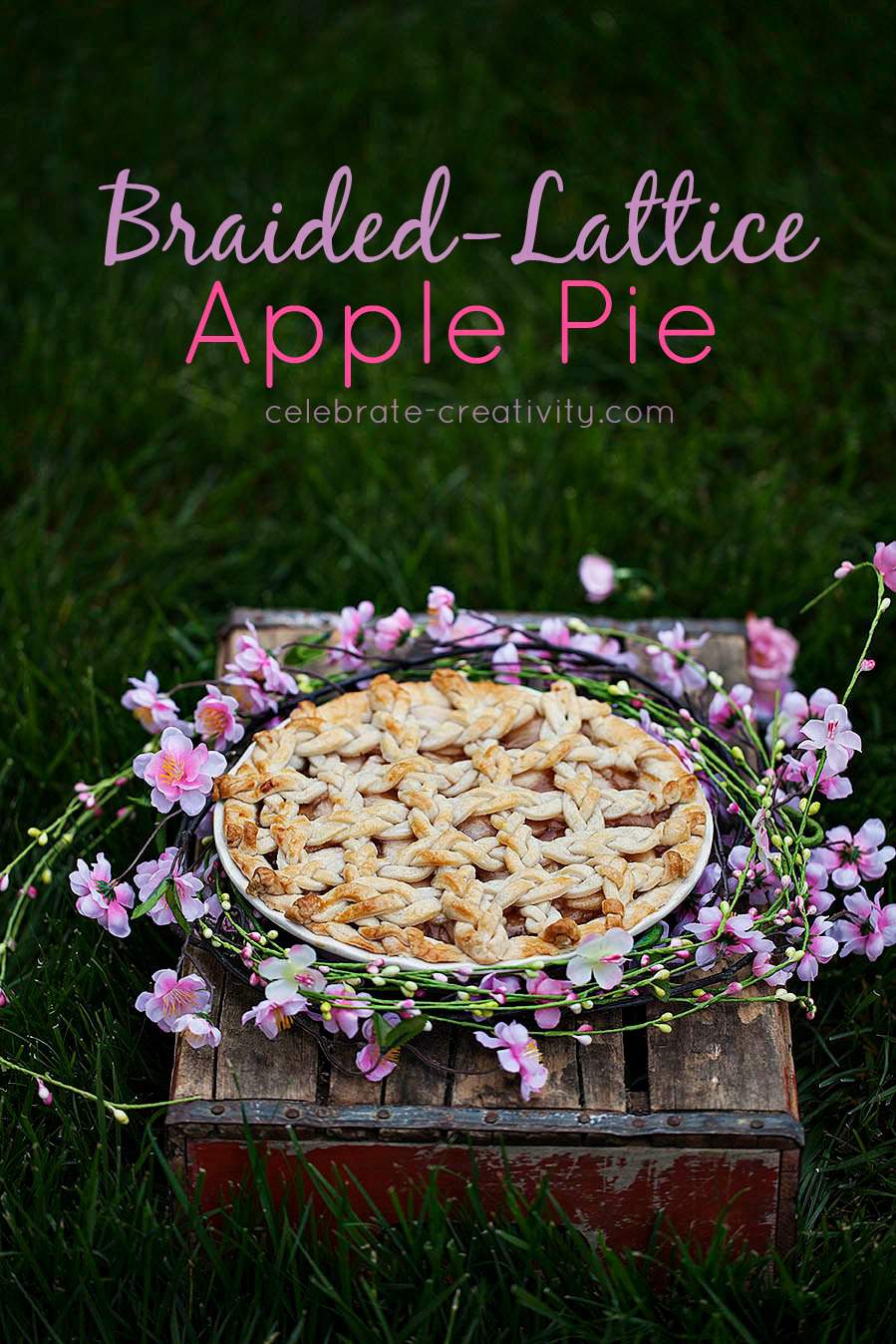 Thanks for stopping by.
See  you back here next time. ♥