I imagine you're landing here and saying to yourself… "Oh, no… not another cake post".
OK, bear with me.  I promise I'm not going to turn this into a cake blog… but cake is sort of what my head is wrapped around right now.
I've made several cakes over the last few weeks and from here on out, I'll try to pace myself and space-out my cake-sharing around here.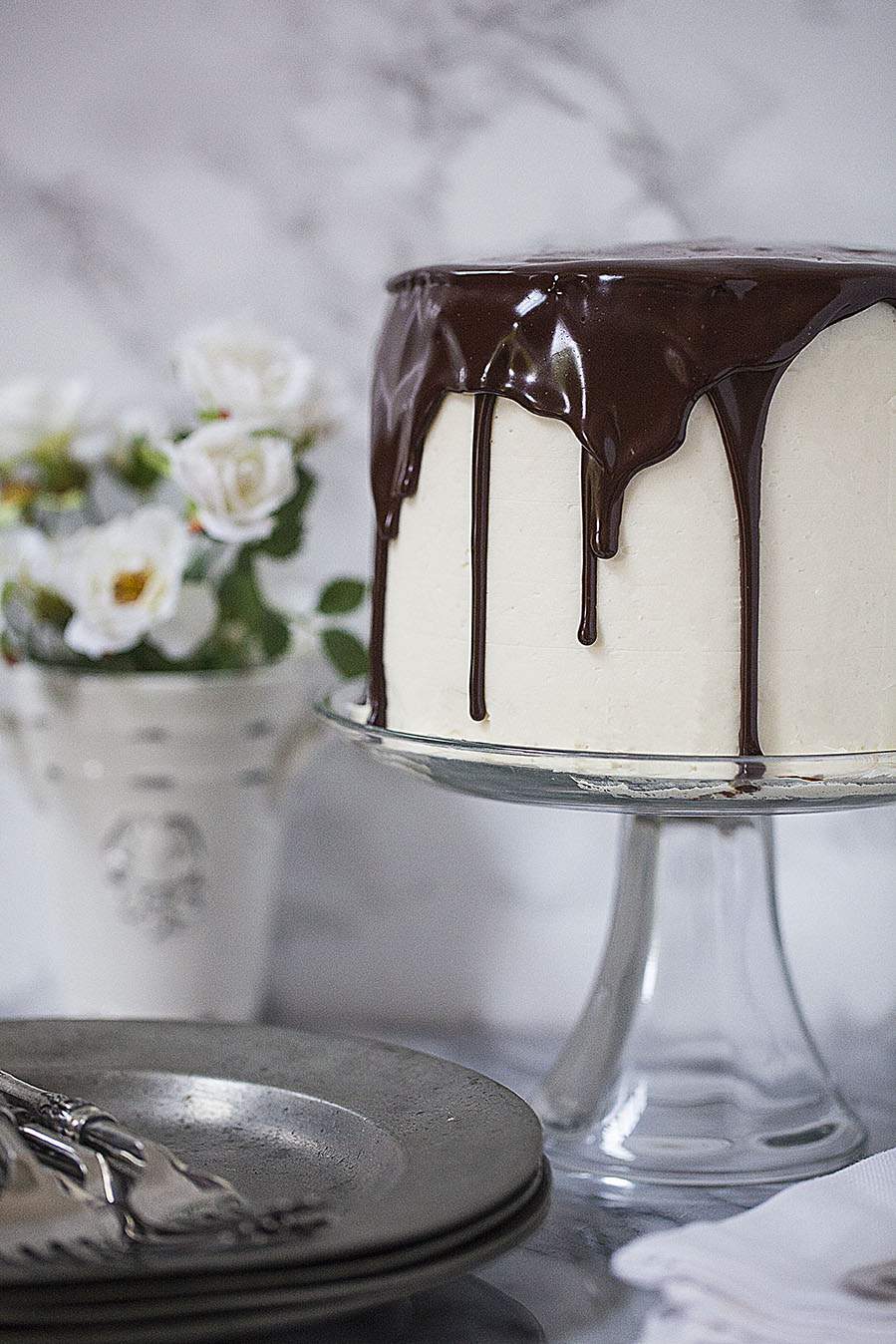 Actually, this post is less about cake and more about chocolate ganache so, I think technically I might be safe.
While I've figured out an ultra-smooth frosting technique… you may remember I had a little trouble with my chocolate topping as seen on my chunky chocolate Mother's Day cake from a few weeks ago.
Ever since then, I've been trying to perfect making chocolate ganache.
I appreciate all the helpful suggestions and tips that a few of my lovely readers provided and emailed me. I have the sweetest readers.
I'm still working through several of the recipes but for this cake, my ganache turned out much better.  It's still not perfect but it is much smoother so, I think I'm on the right track.
You can find this simple,  2-ingredient ganache recipe further down in this post.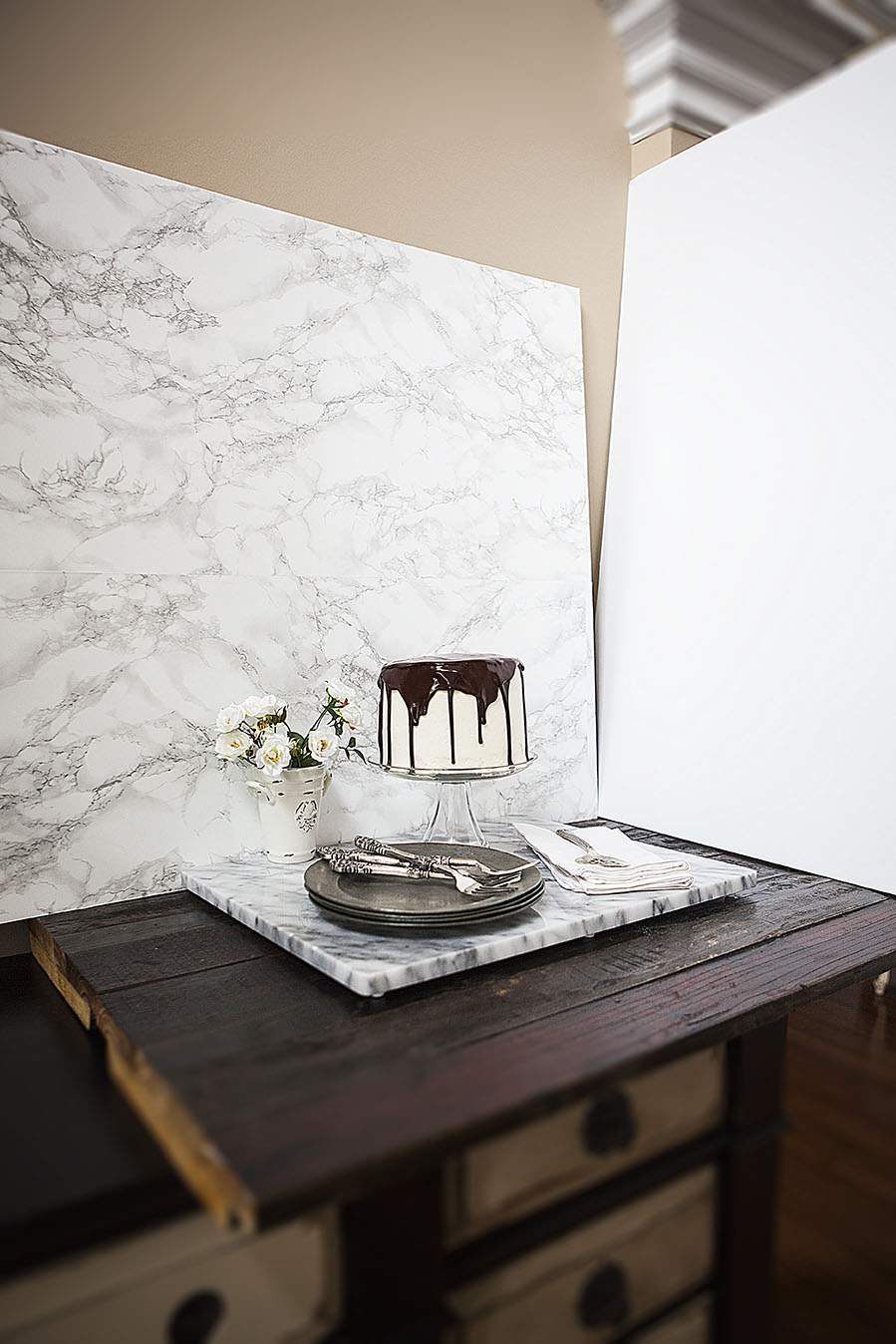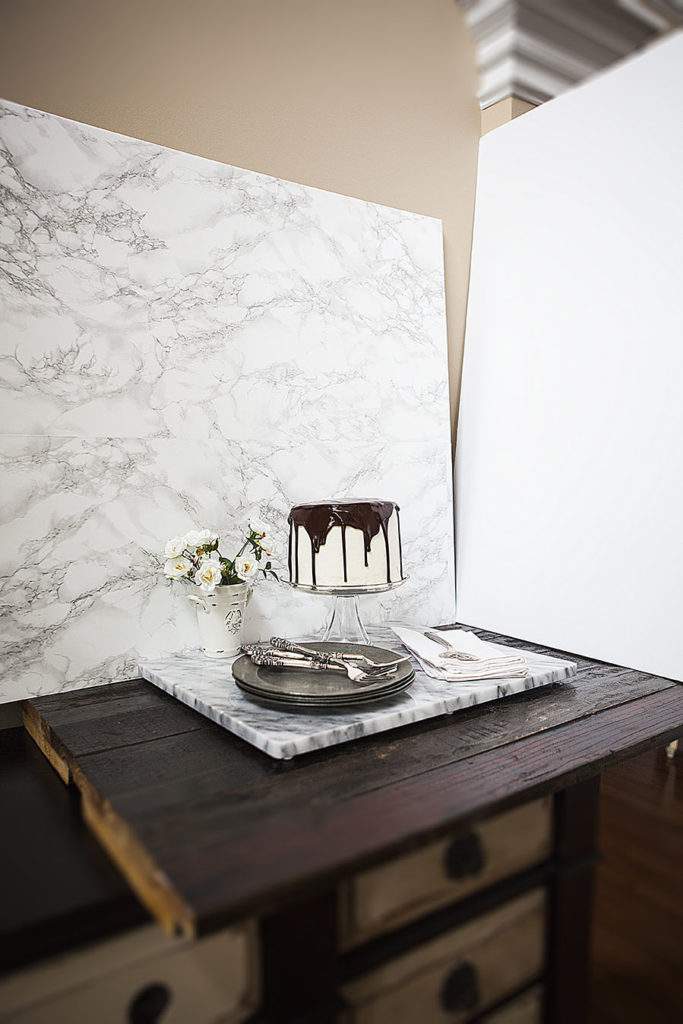 Of course, experimenting with chocolate ganache also provides another opportunity to practice my food styling and presentation.
I set up everything in my foyer because that's where I get the best natural light.
My subject base is an inexpensive marble pastry board.
You may recall that I've talked about how I use white foam core board to help bounce light onto a subject and that's what I did here with the large board on the right.
If you love that marbled backdrop, that's a simple creation too.
I just covered a large foam core board with some white marble contact paper that I purchased online.  The backdrop is super lightweight and wonderfully portable.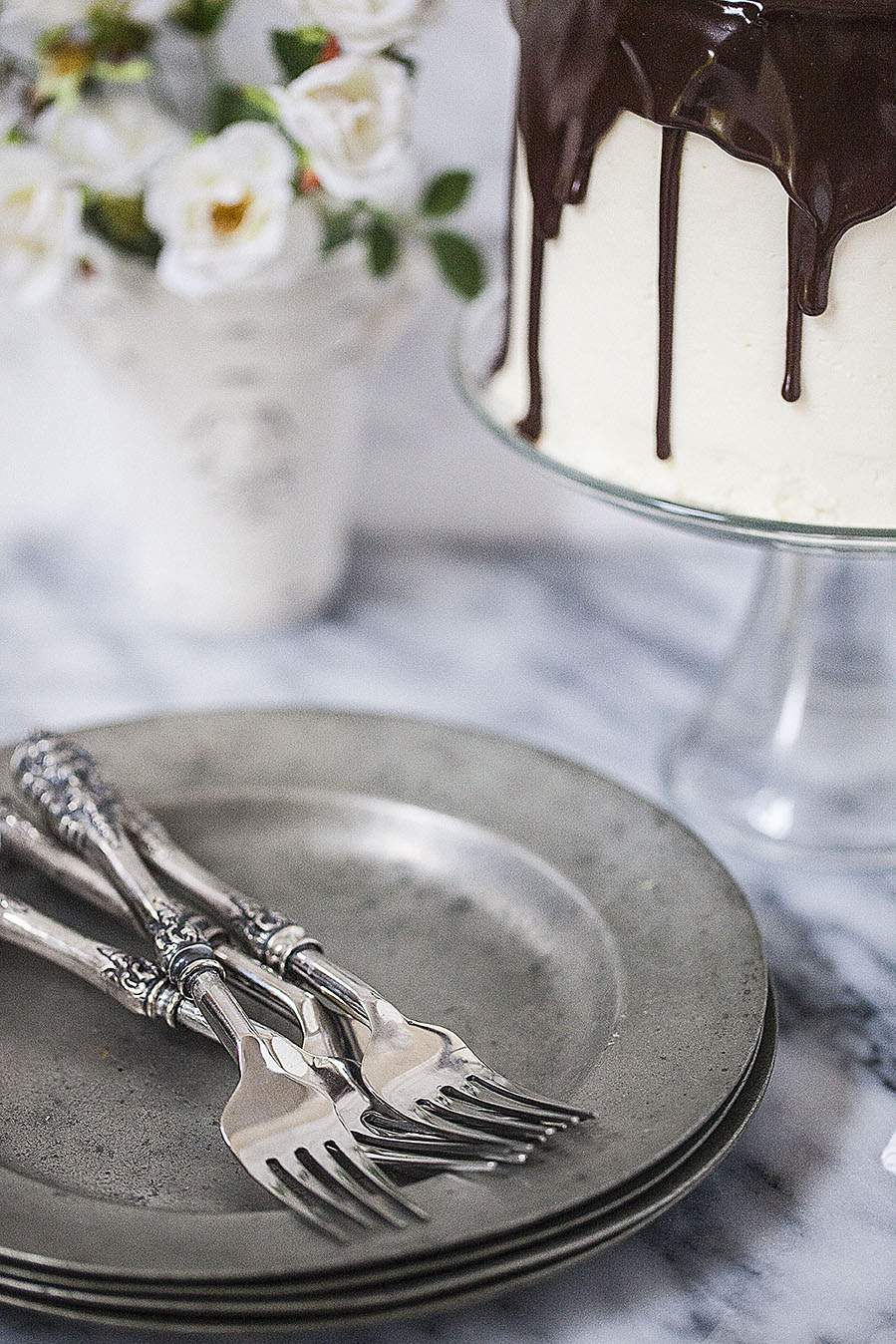 I'm including a closer look at these pewter plates because I want to share their backstory.
I was browsing an antique shop several years when I spotted the plates and was especially was drawn to their rough texture, slightly spotted/vintage appearance and their solid weight (@1.35 pounds each).
The dealer said they were authentic Civil War-era plates that were actually used by U.S. soldiers during the war in the 1800's.
Apparently, each soldier was provided with one pewter plate which was packed and carried along with other military-issued gear and that's what they ate on when rations were distributed.
SAFETY NOTE: There's a big difference between modern pewter which is generally considered food safe and antique pewter (like these plates) which is NOT recommended for food use because of its lead content. The slices in these shots were arranged on these plates for display purposes only. They're nice as props but considering what they're made from, it does make you wonder how safe they were for soldiers back in the day.  Plates like these, if used should include a barrier (like a doily or napkin) between the food and the metal to ensure safety.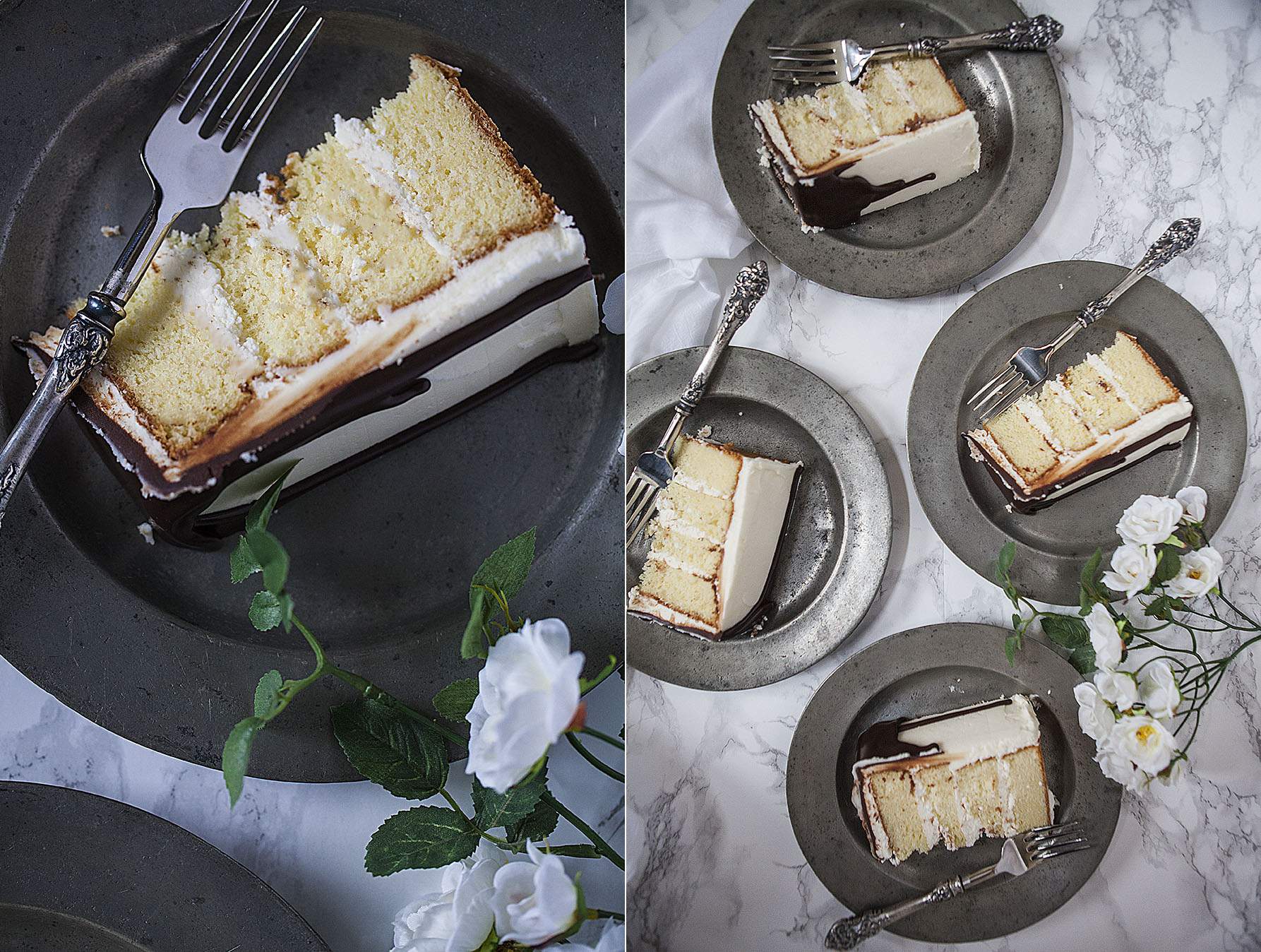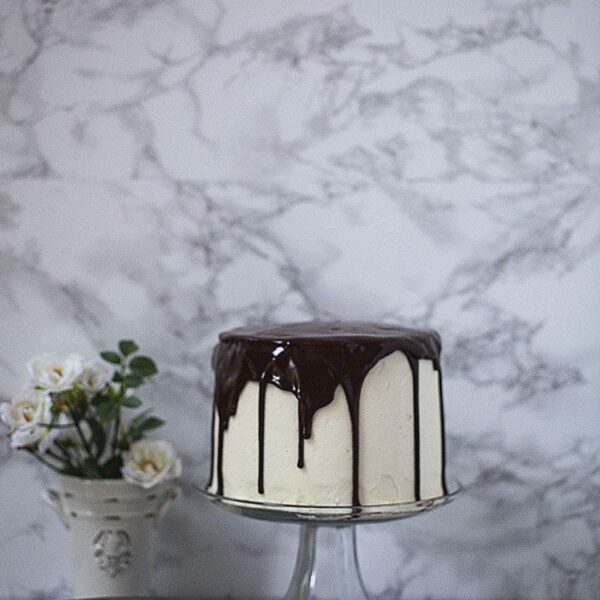 Simple Chocolate Ganache
Ingredients
9 ounces of dark gourmet chocolate
1 cup of heavy cream
Instructions
Chop up the chocolate into small chunks.

Place heavy cream in saucepan and heat until it simmers. Do not allow it to boil.

Pour hot cream over the chocolate chunks.

Gently blend with a whisk until all chocolate is melted.

Allow it to cool slightly to thicken up just a bit. The longer it sits the thicker it will get so, monitor the chocolate to achieve desired thickness.

Pour over frosted cake.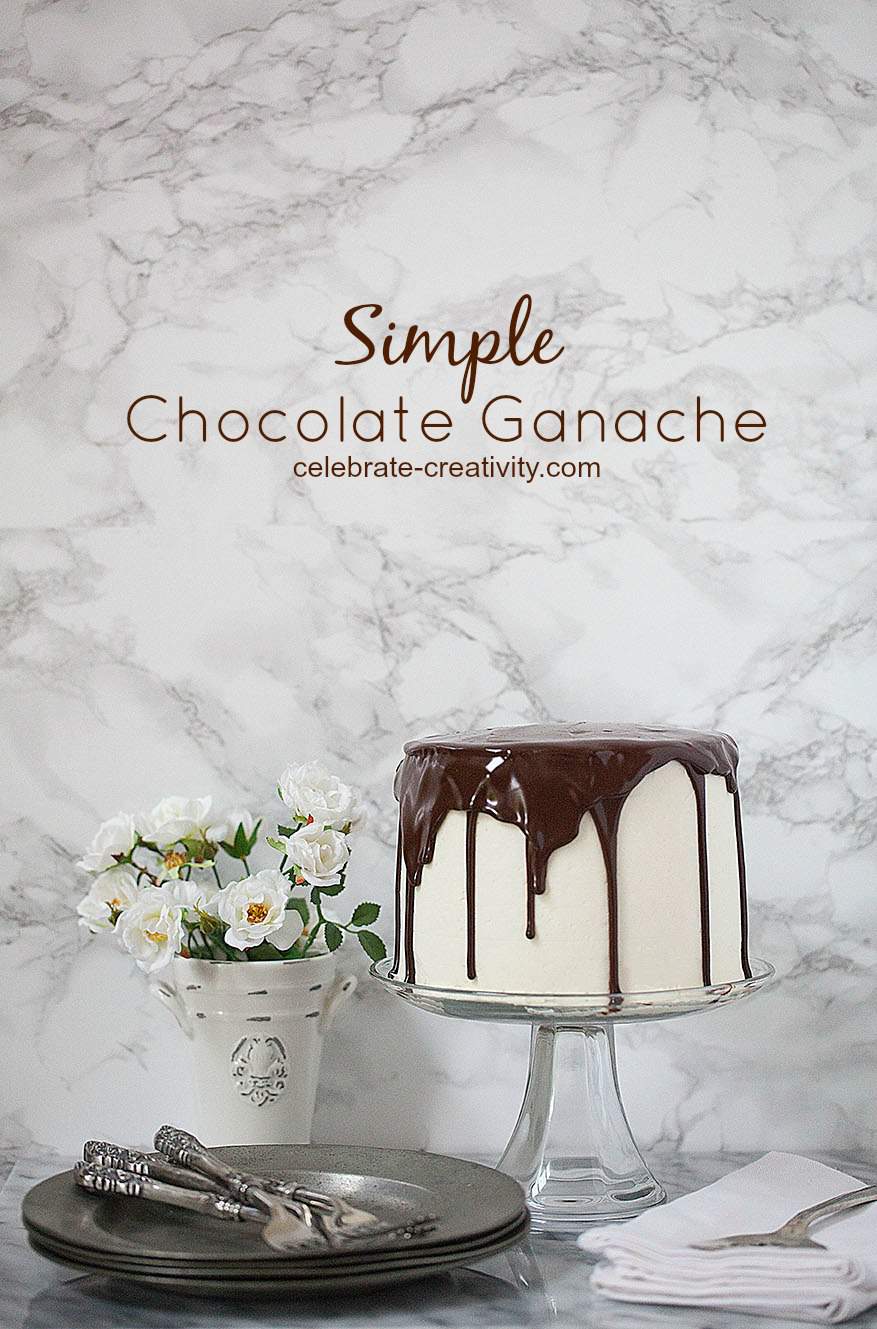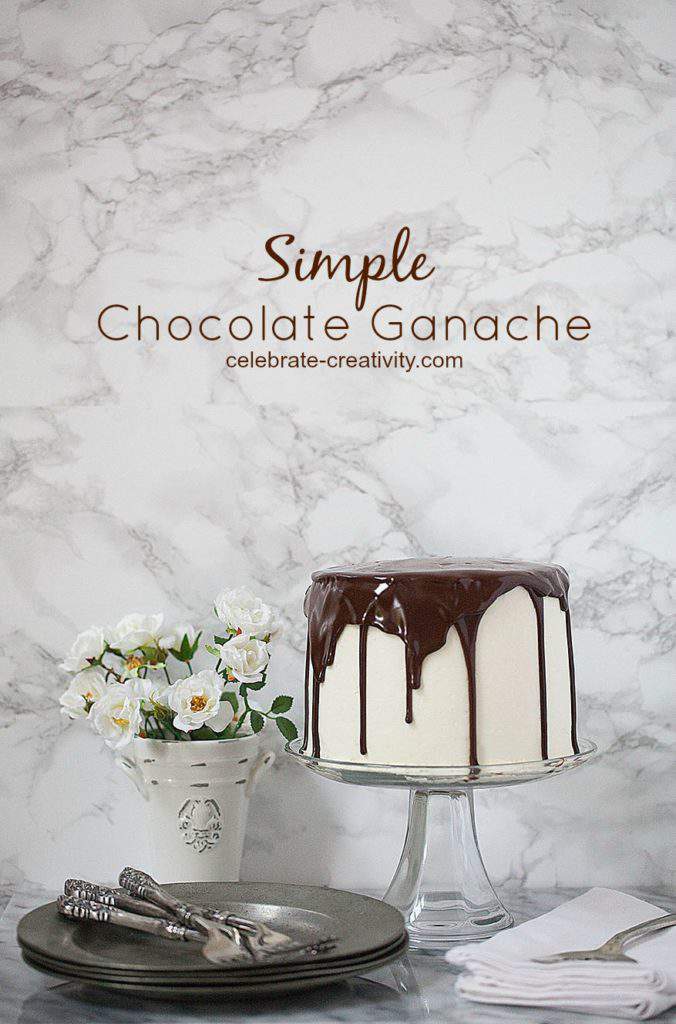 Thanks for stopping by.
See  you back here next time. ♥