Ok, I'm hooked. Head over heels smitten. Enamored and at the same time, totally intrigued. I just can't get enough of…. wait for it… CAKES.
Ever since I discovered a new and lovely way to frost a cake several weeks ago, I've been stuck on decorating more.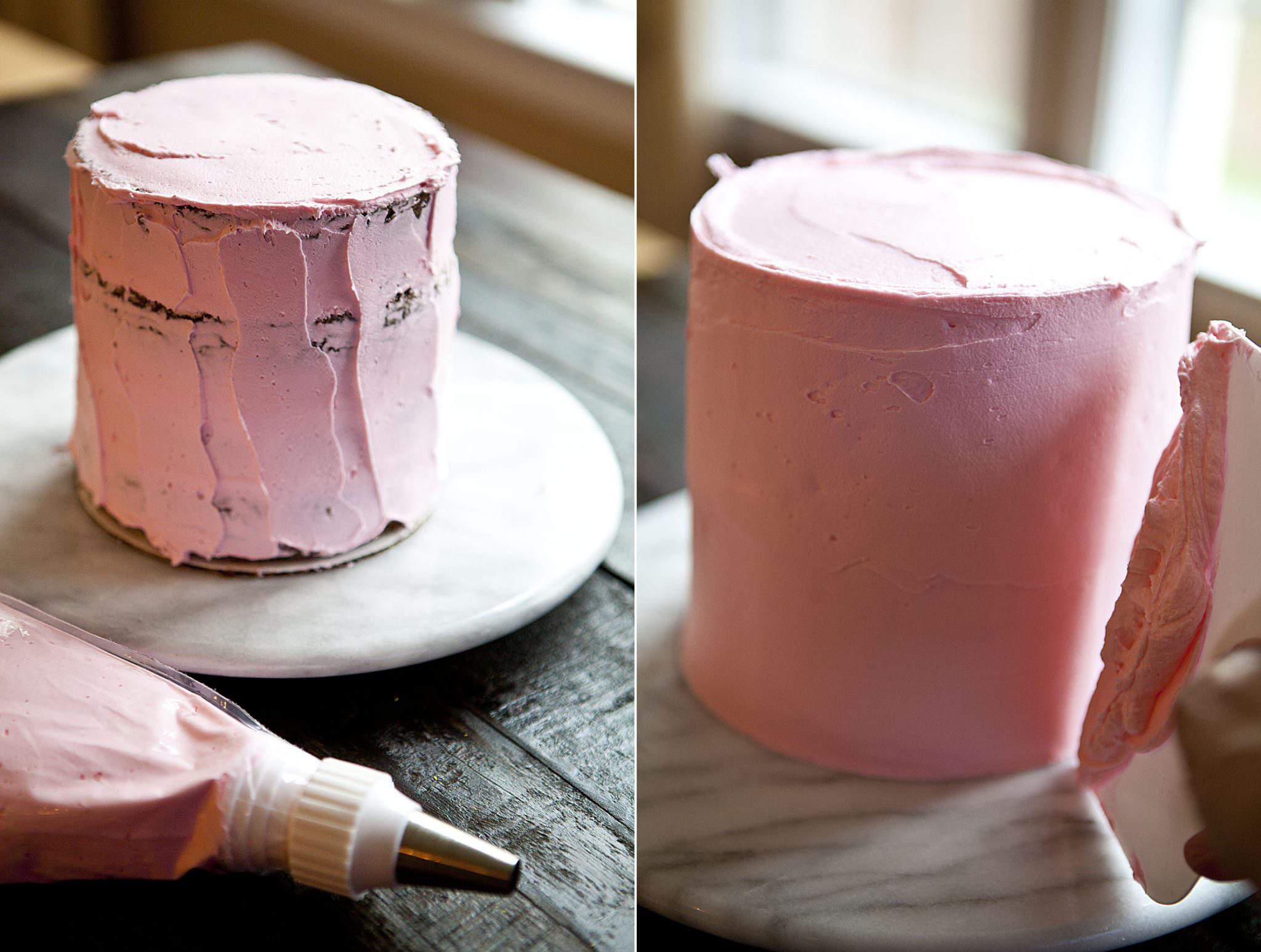 You may recall my How to Frost a Cake from a few weeks ago.
Well, I've been practicing ever since and learning so much more.
With my cake-making and cake-frosting interest now thoroughly piqued, I've also been poring over various books and online tutorials to improve my technique.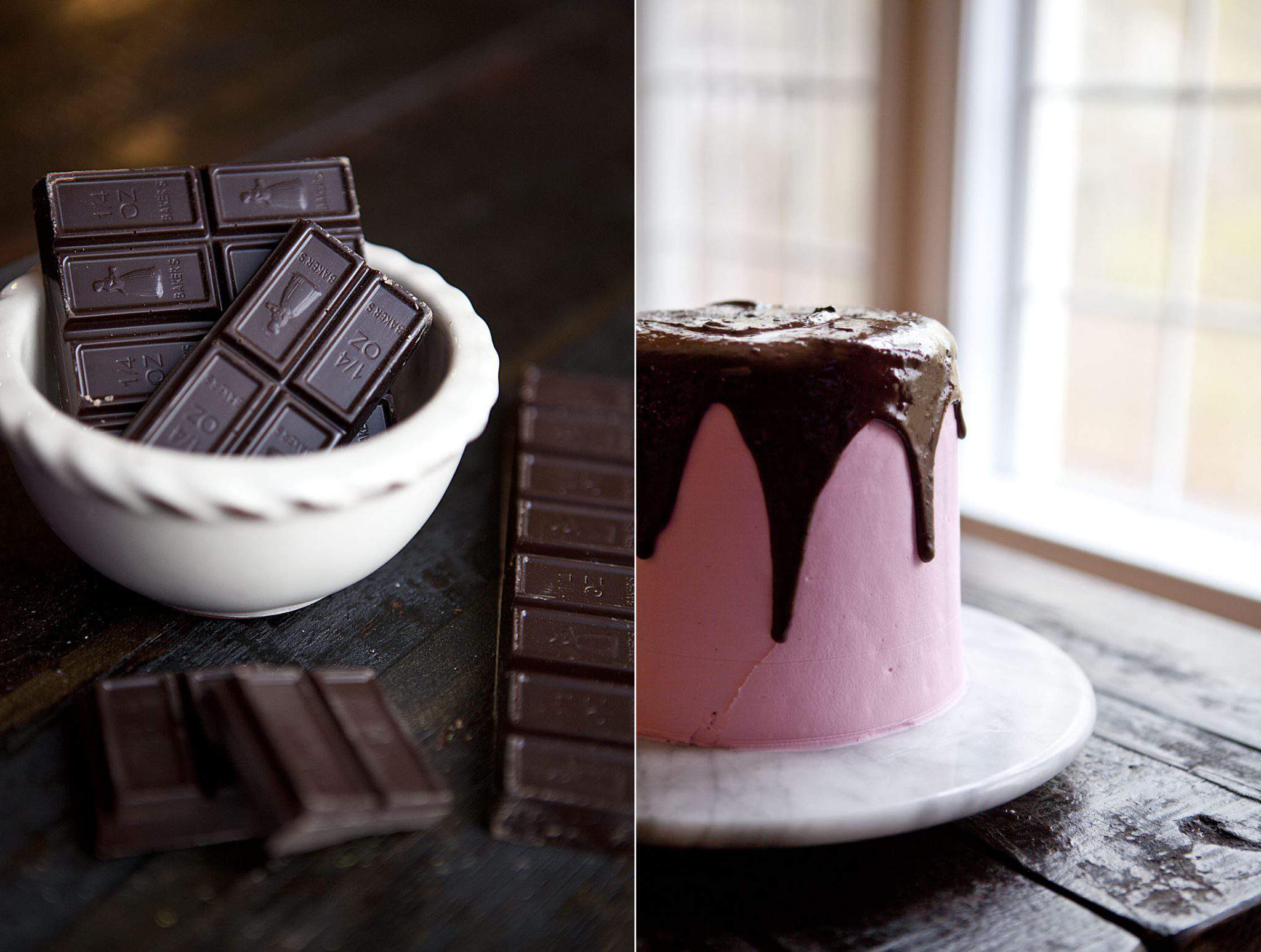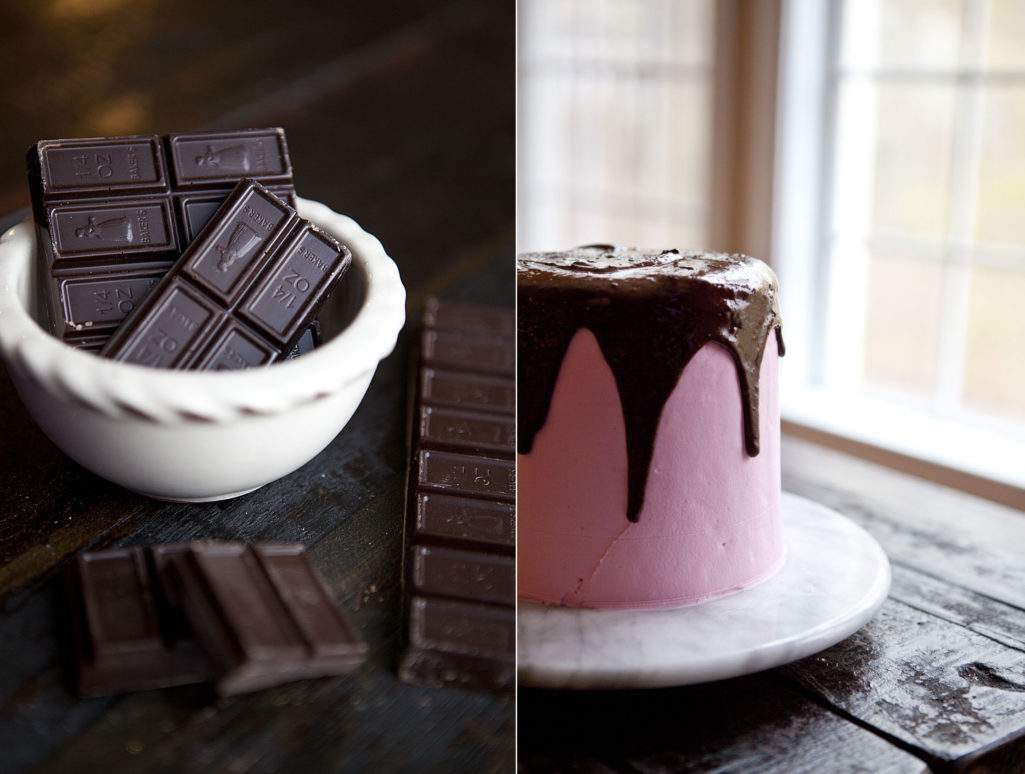 Throughout this cake making discovery process, I've also learned first hand how temperamental and fragile chocolate can be.
As you can see my chocolate topping came out thicker than normal. I was aiming for a much smoother consistency so, I'll have to work on that.
If anyone has a foolproof chocolate topping technique or glaze recipe… I'm all ears.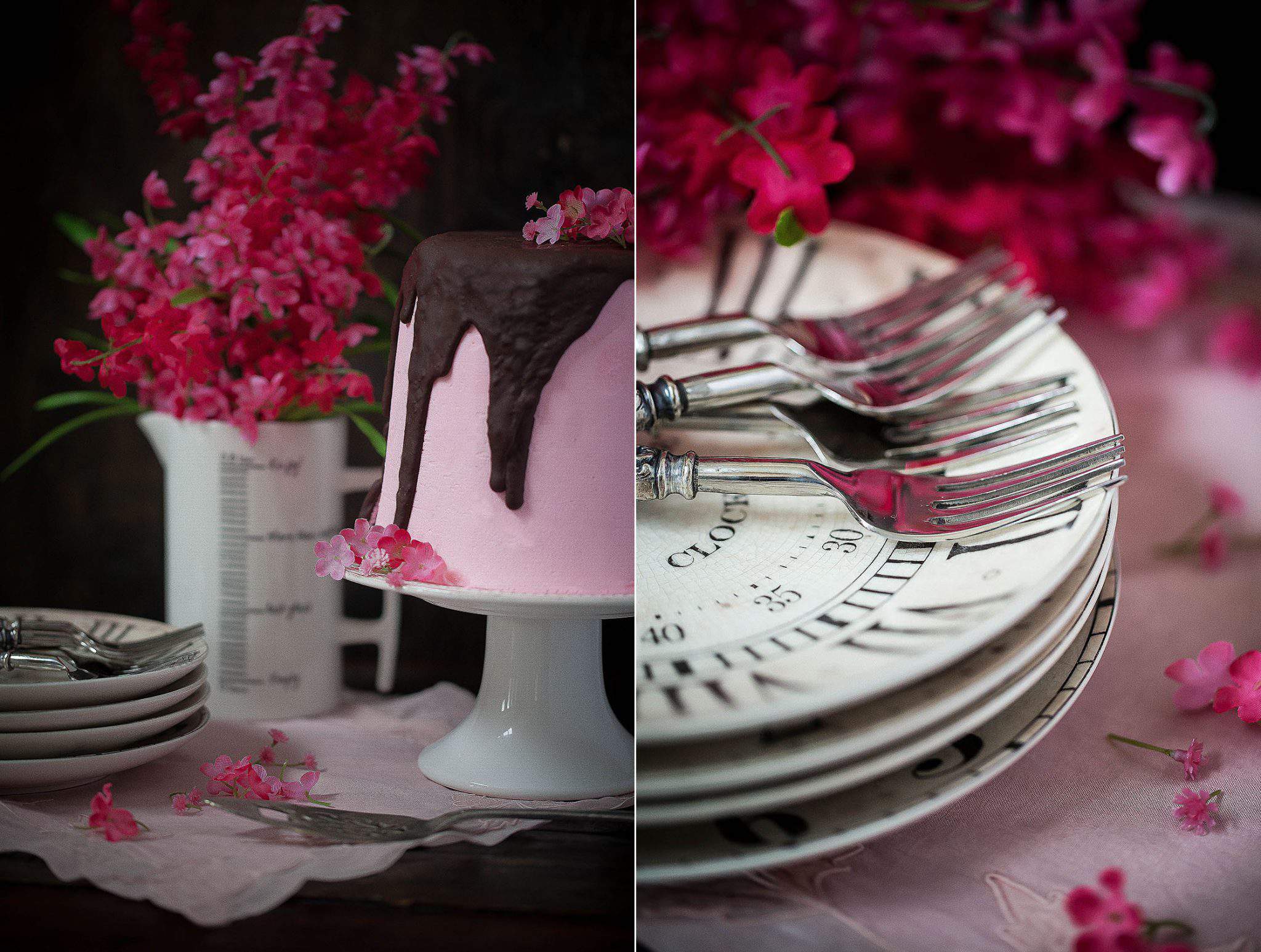 This new cake hobby also gave me a reason to pull out some of my favorite dessert plates.
One of the things I really love about these clock plates is that each one (in a set of four) has a different face with assorted numerals imprinted on a crackled-like base.
They're even lovelier in person than they are in these pictures.
As I continue to practice my food styling efforts, I try not to ever waste an opportunity to arrange and photograph desserts.
My new obsession with cake making is giving me even more ways to play around with props and placement of elements.
When I look back at my food pictures from years ago, I can see how much my work has improved but I still practice, study and experiment to get even better.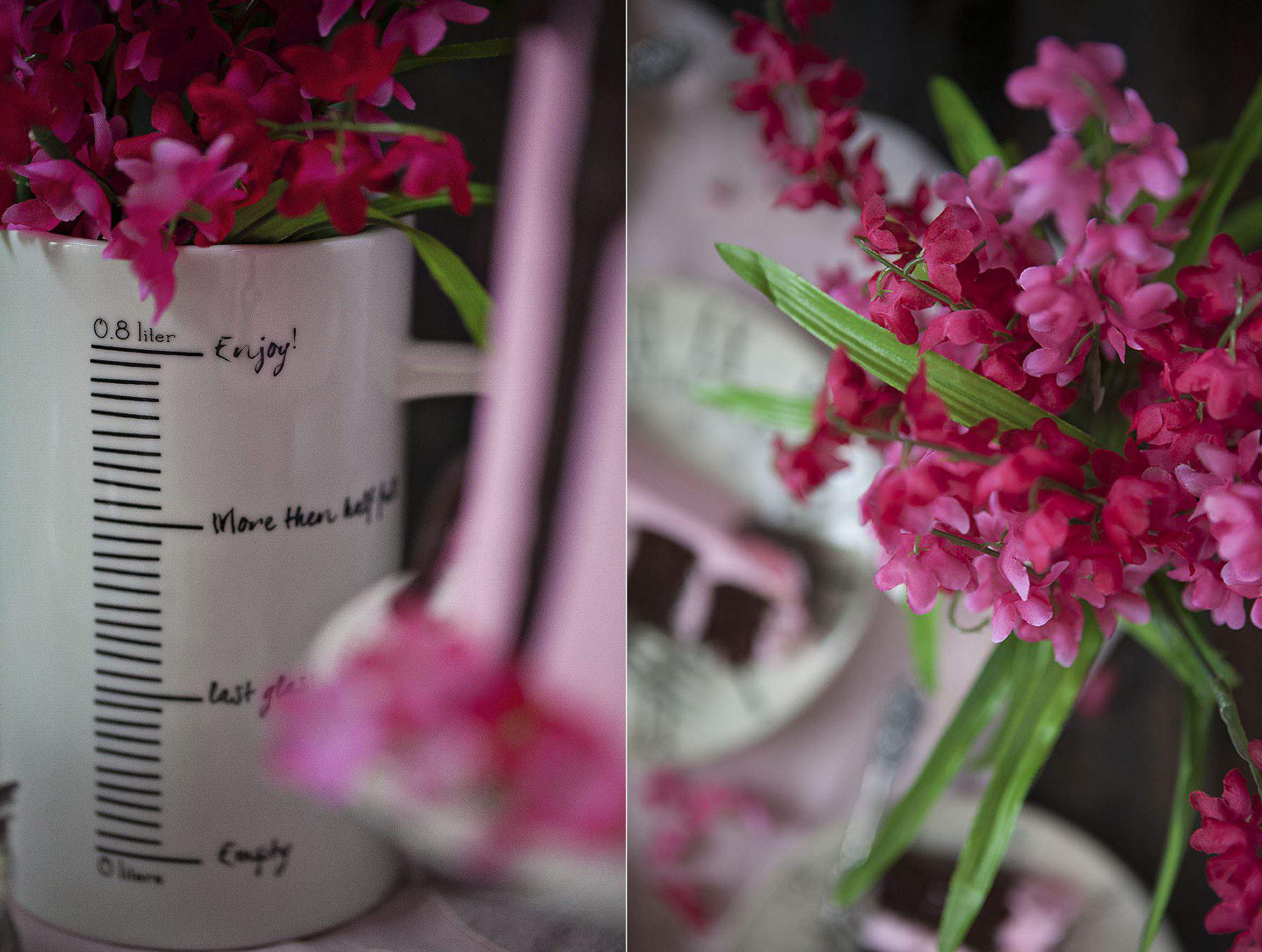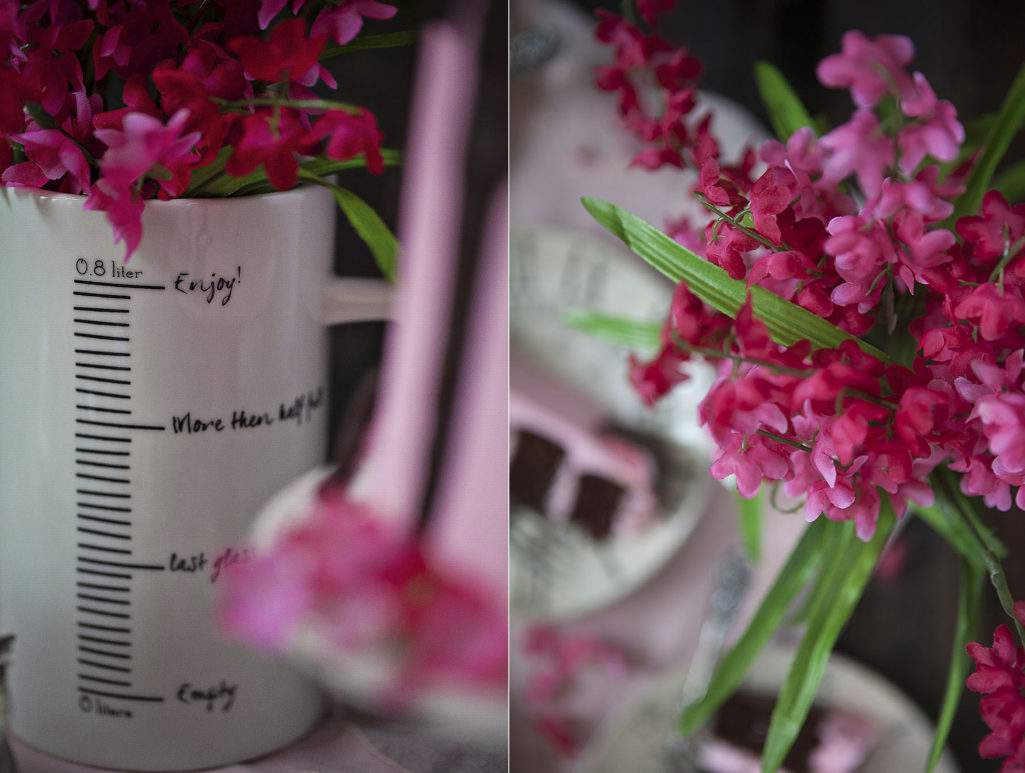 You may be surprised at how many interesting items you can find around your home that would make for great photo props.
These pink florals are actually artificial blooms that I had in my guest room for years and the vase was a lovely, fairly recent find from a local home decorating shoppe.
I never know exactly whether or not pieces will work together until I move them around in the same space.
With Mother's Day a week away, imagine how delicious this would look for an upcoming Mom's Day celebration.
I think it looks pretty good, despite my chunky, chocolate glaze.
An ultra smooth chocolate topping is now on my priority list to figure out.
I already feel the need for a new cake creation.
Stay tuned… and happy upcoming Mother's Day.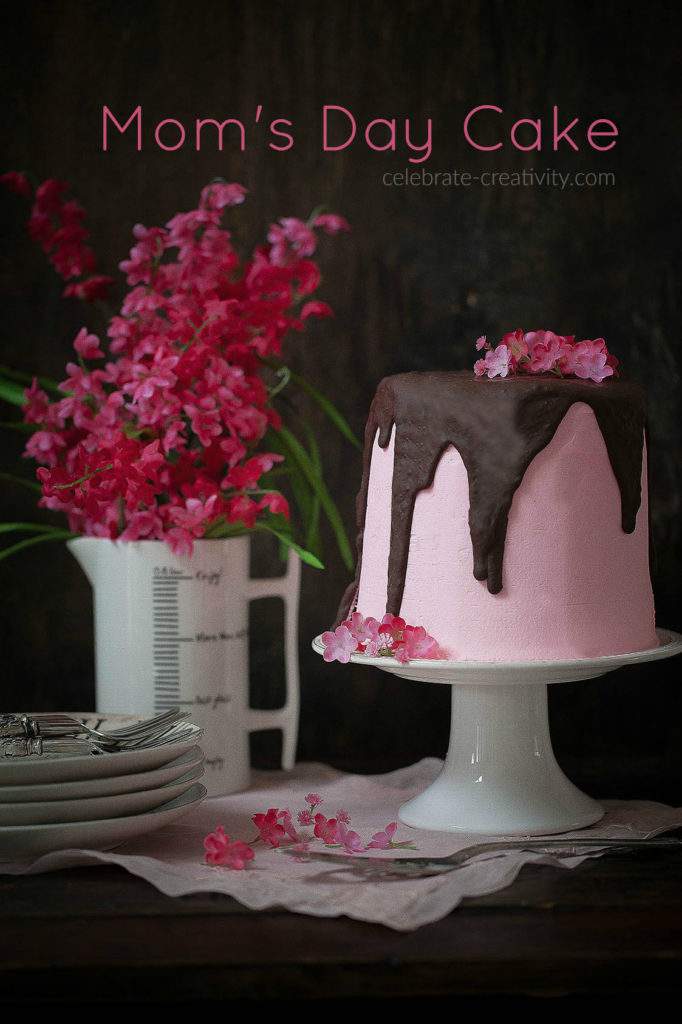 Thanks for stopping by.
See you back here next time. ♥