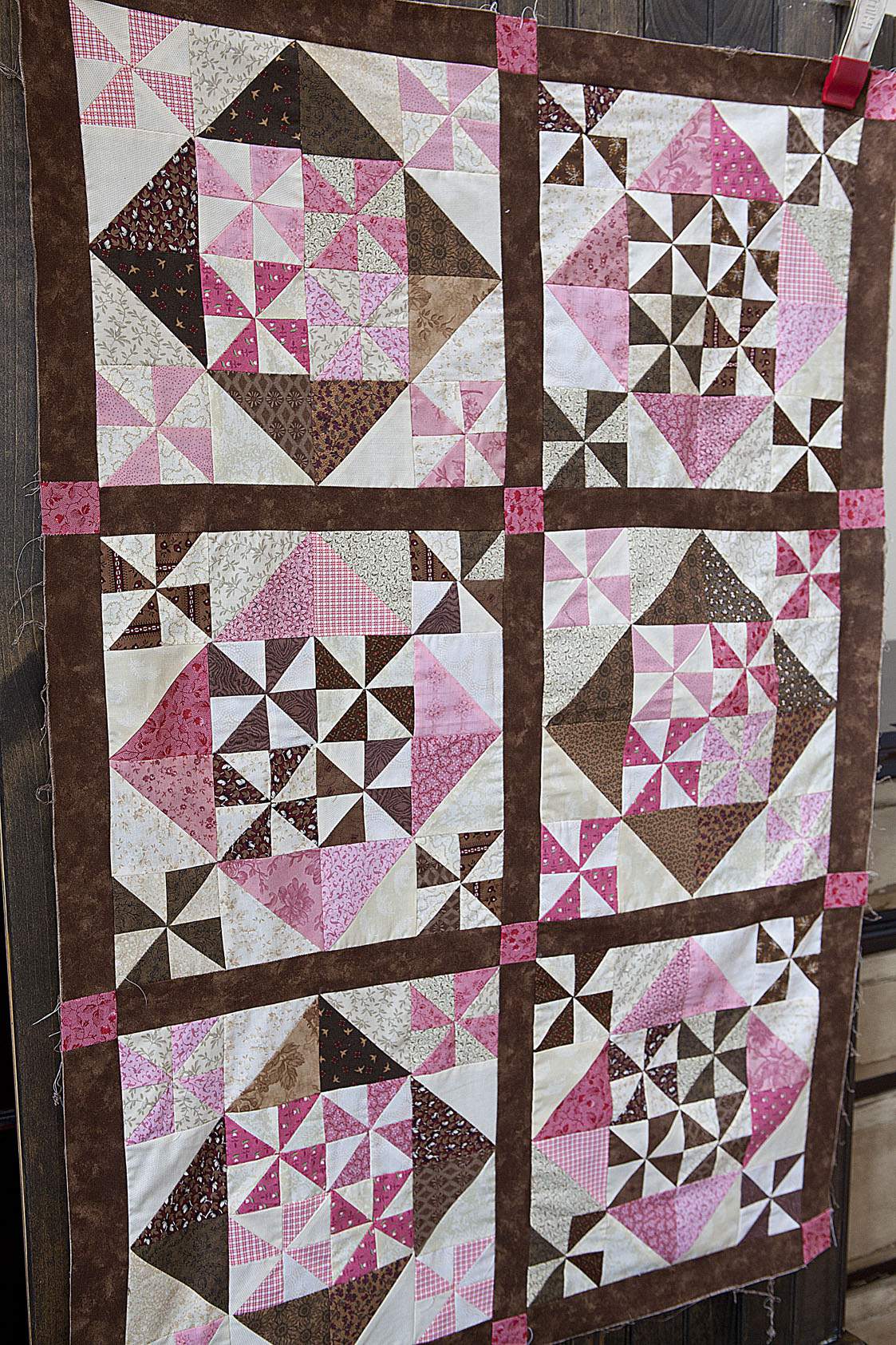 If you're a quilter like me, you may have as many quilt tops as you have completed quilts. I really need to try to finish my tops… including this one called a Cotton Candy Quilt which is made up of tiny pinwheels..
I still need to sew about eighteen more blocks to finish this and this project also got me thinking about a story from my youth about cotton candy which you can read further down in this post.
For now, let's take a closer look at how to make this Cotton Candy Quilt Block.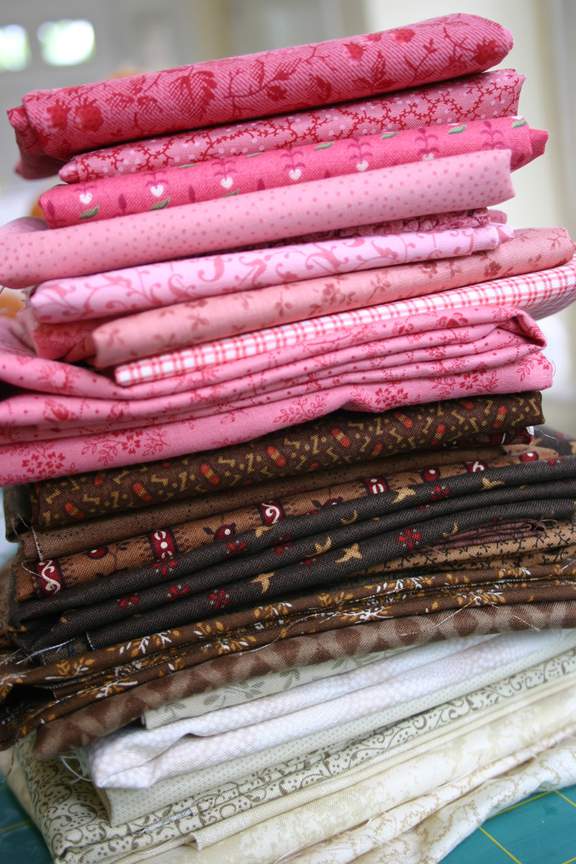 For this color-scheme, you'll need a variety of assorted brown, pink and white/off white fat quarters.  A fat quarter is equivalent to an 18 X 22-inch piece of fabric.
Even though this quilt pattern is called Cotton Candy this stack of fat quarters reminds me more of a big bowl of bubblegum with a little chocolate and vanilla tossed in.
Sounds delicious, doesn't it.
NOTE: Continue scrolling to read my cotton candy story which is a little further down in this post.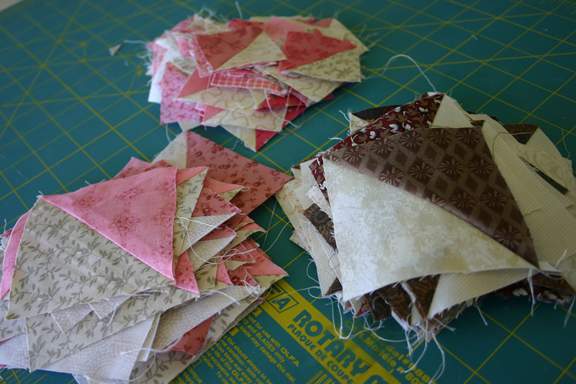 There are a lot of half square triangles that are needed to make this quilt pattern, and it can be pretty time consuming to create.
I'm going to show a short-cut.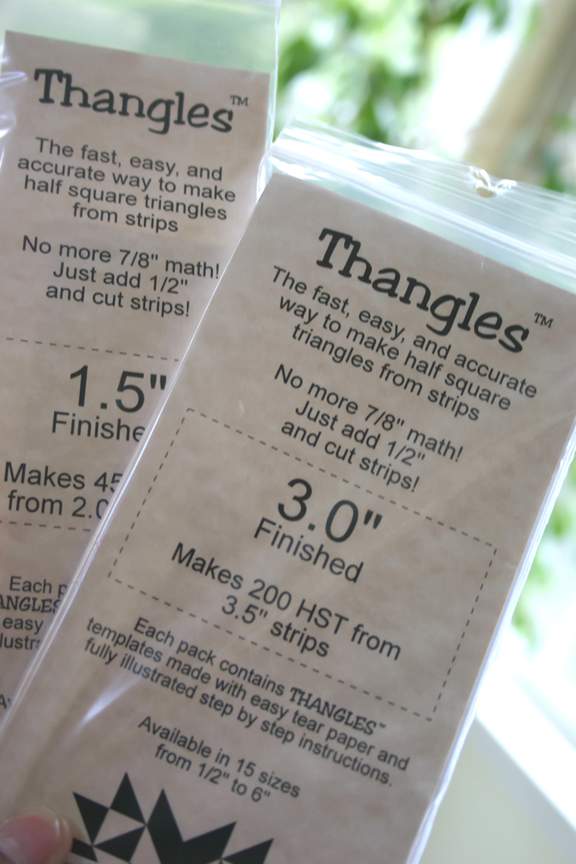 I used something called Thangles which are strips of paper that include guide markings that you can use as a cutting guide and sewing guide.
They come in multiple and you choose the size you want based on the size of the finished square you want.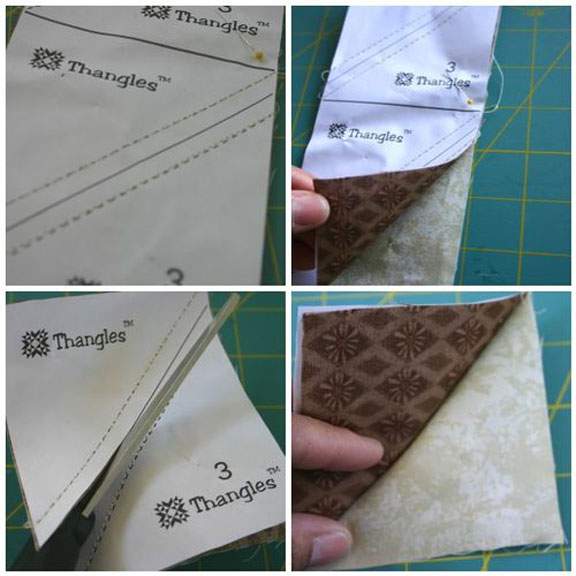 OK, here's how they work. Select two pieces of contrasting fabrics and layer them with right sides together.
Place the Thangle directly onto the fabric strips and pin.
Then, machine stitch along all the dotted lines, and cut along the solid line to create multiple half square triangles.
This would be very tedious if I had to cut each of these little squares individually.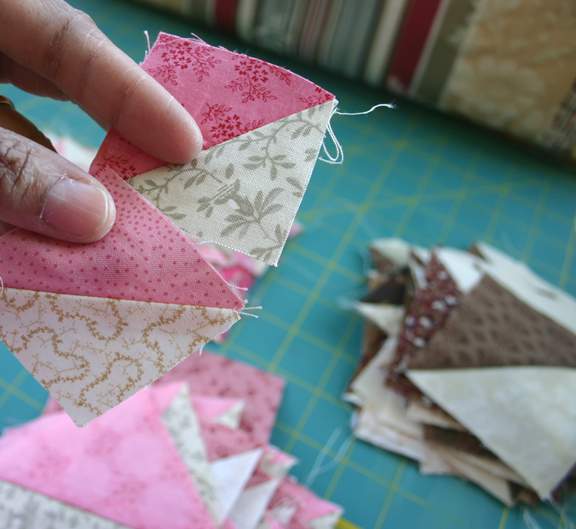 After cutting the Thangle in half, you'll end up with two of the half square triangles. Simply fold one corner back and press the steam with an iron.
Remove the Thangle paper and… Voila… you've got a finished square.
Depending on how you arrange the squares, you can create a range of designs.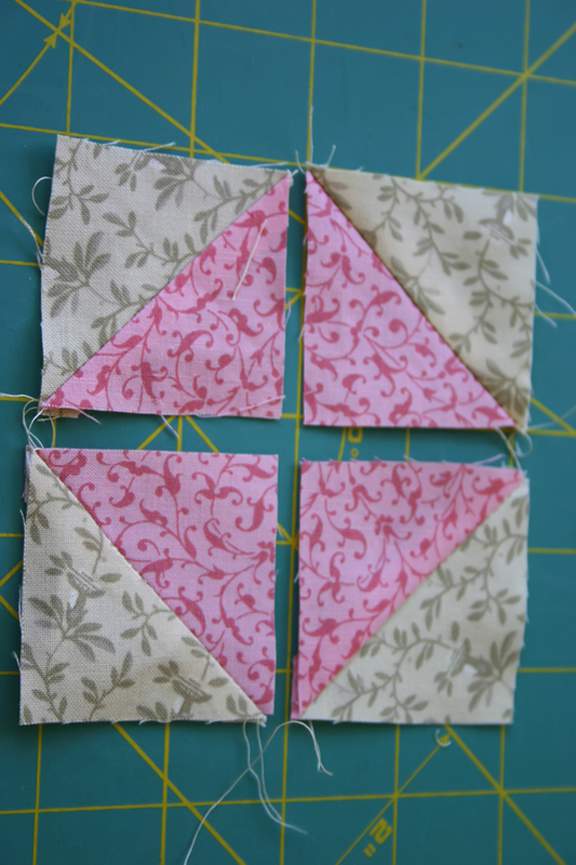 Since this quilt uses the pinwheel design, simply turn the squares to create that pattern.
It's the combination of dozens of these pinwheel squares that sits at the heart of this quilt design.
Once you complete your half square triangles and pinwheel squares, arrange them to create the desired quilt block pattern.
OK, now for my cotton candy story.
When I was about 11 years old, my twin sister, older brother, and a first cousin and I decided we wanted to make our own cotton candy at home.  We all searched the house for the needed supplies.
At the time my mom had this vintage metal cake cover with a round black handle screwed into the top.
We had the perfect base for our venture… but we needed the sweet ingredients
I don't remember whose bright idea it was to use corn syrup but we all agreed.
So, we mixed up corn syrup, water, sugar and a few sugar and a few other ingredients.
We cooked the ingredients on the stove until it started to boil.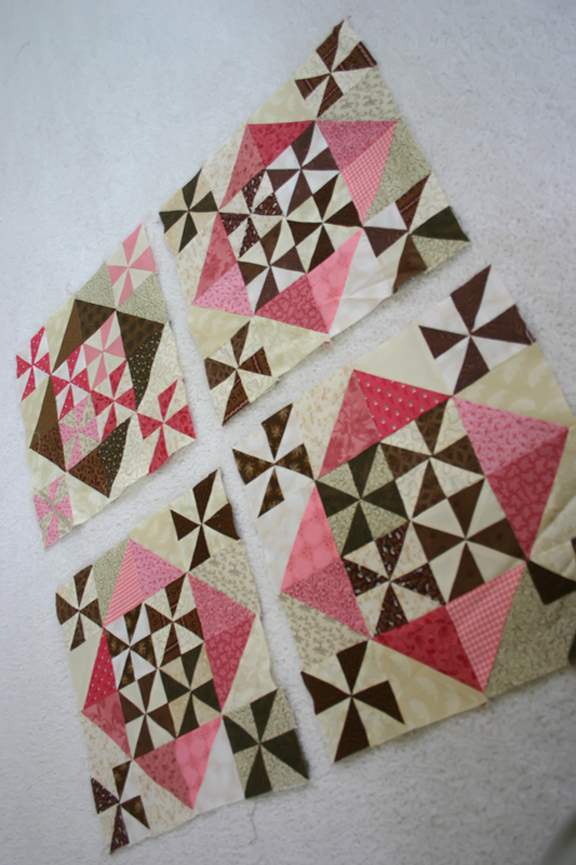 Next, we needed a power source so my brother grabbed my dad's power drill from a workbench and off we trotted to the basement with our supplies and hot mixture in hand to make our sweet treat.
We just knew our plan would work.  After all, we had seen the man at the carnival make it dozens of times.  I mean really, how hard could it be to make cotton candy, right?
We unscrewed the handle off the cake holder and my brother put the drill into the bottom of the cake pan and flipped the drill switch.
To our sheer delight the cake pan started revolving faster and faster.  Yay! We knew were on the right track.  Our invention would indeed work.
As my cousin and I stood there licking our lips and holding our little Popsicle sticks, my sister poured the hot mixture into the moving cake cover.
Oh, the anticipation.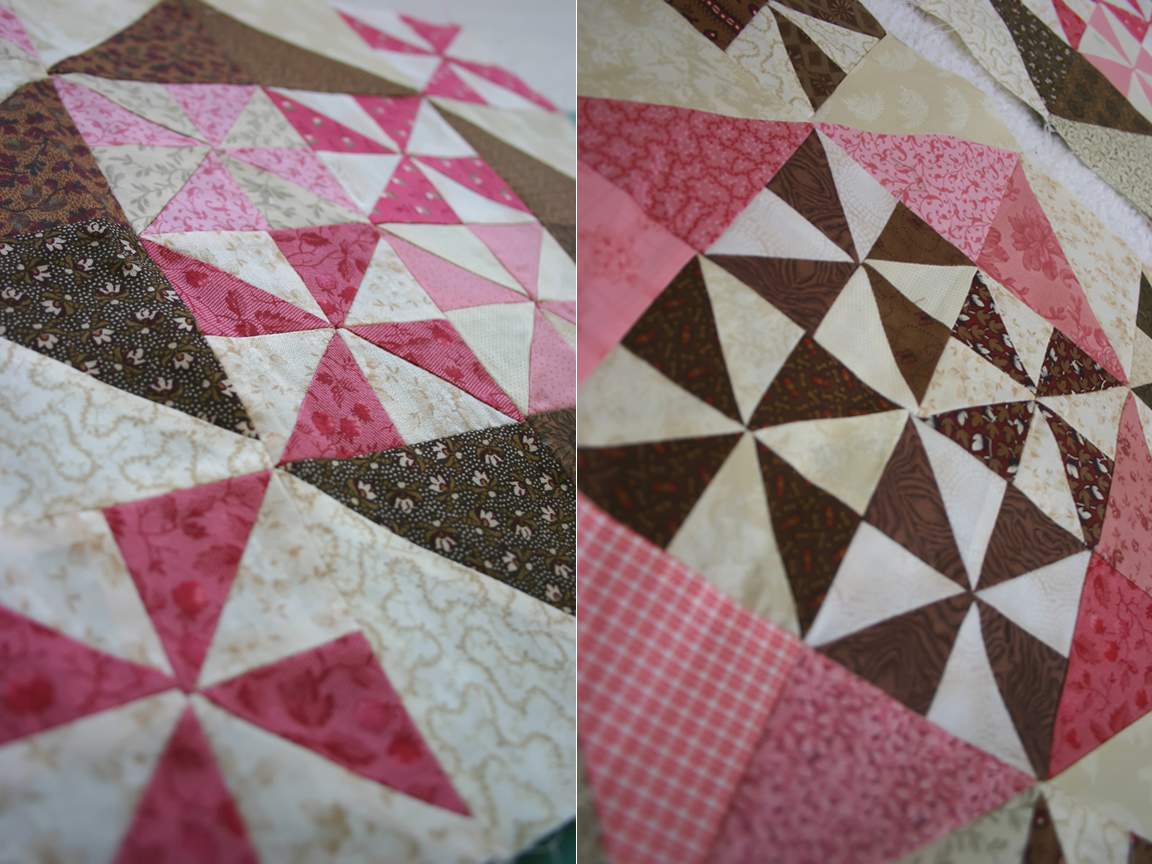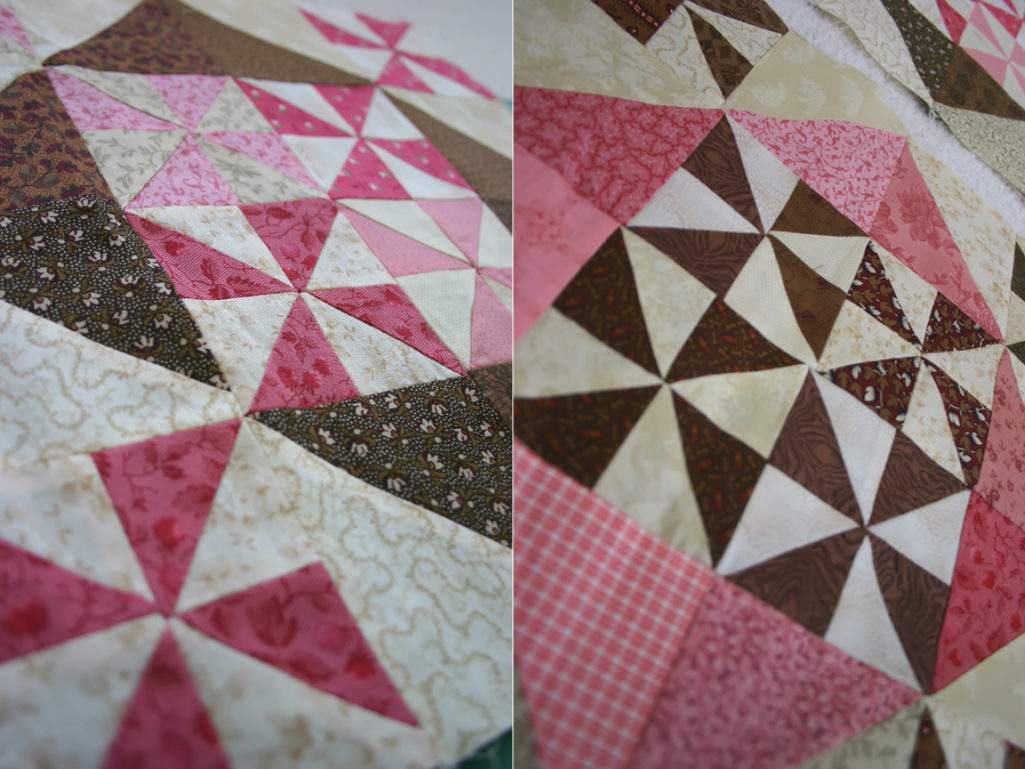 What do you think happened?  Well, we certainly didn't get any cotton candy that day.
What we did get were numerous droplet-sized burns from the hot, sticky mixture that went flying out of the pan at high speed hitting everyone and everything.
Trust me, even a droplet of corn syrup hurts when it's hot. Did you know that hot corn syrup actually sticks to the skin?
I'm happy to report that everyone survived with no serious injuries.
We all had a few, tiny circular burns on various body parts but quite honestly are feelings were more hurt than anything else.
How disheartening that our fool-proof invention failed so miserably.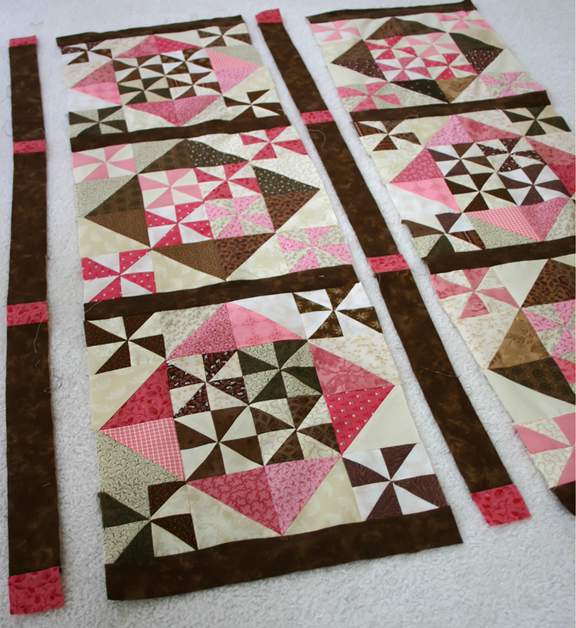 My mom never knew about our cotton candy venture until years later.  Needless to say, she was pretty horrified when she heard about our attempt.
Oh the things ingenious kids will do when parents are out of sight.
Anyway, for all these years, that youthful cotton candy-making experience has really stuck with me like… well, like hot corn syrup.
Trust me, from now on this is the only kind of cotton candy I will ever make.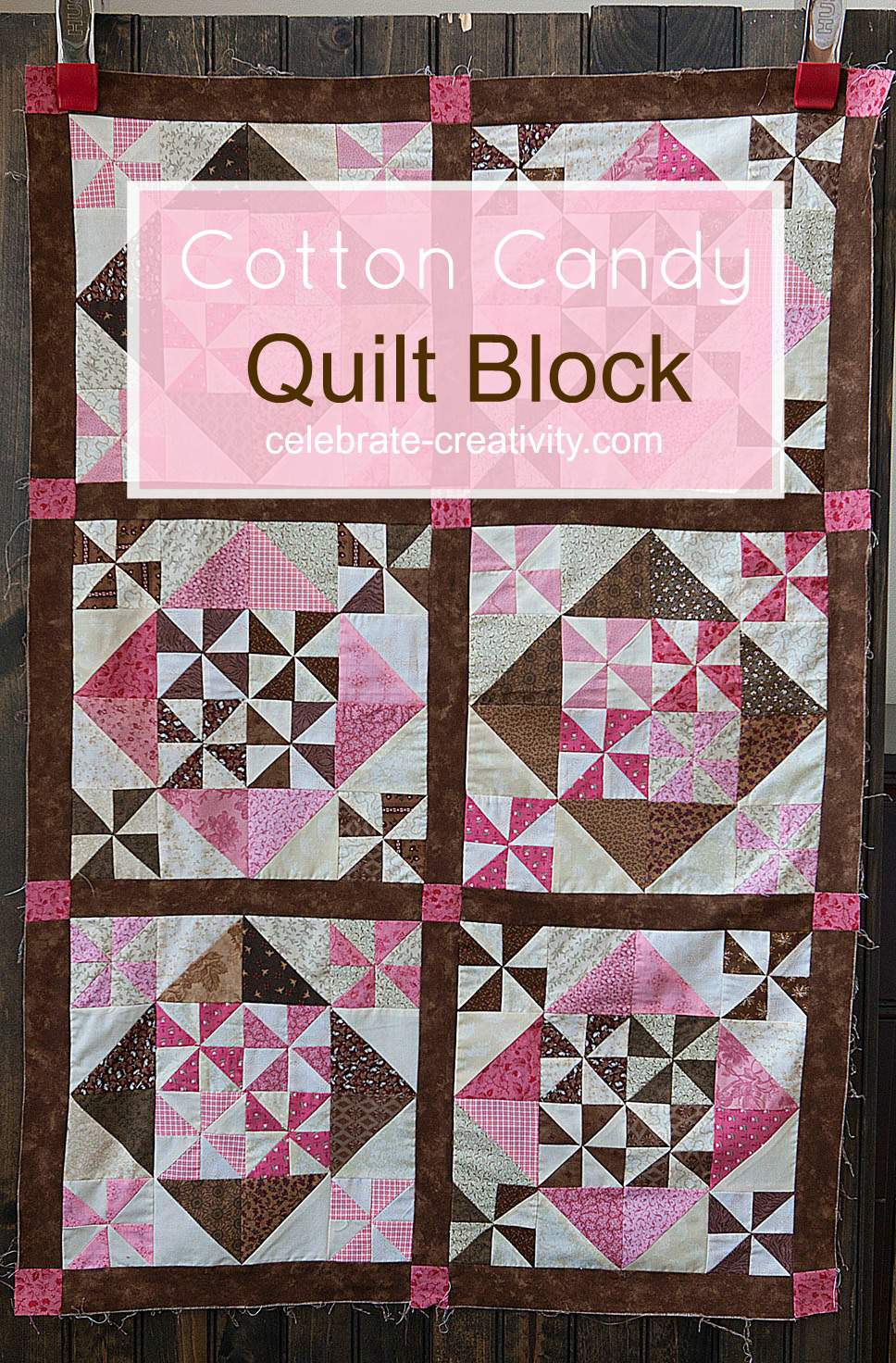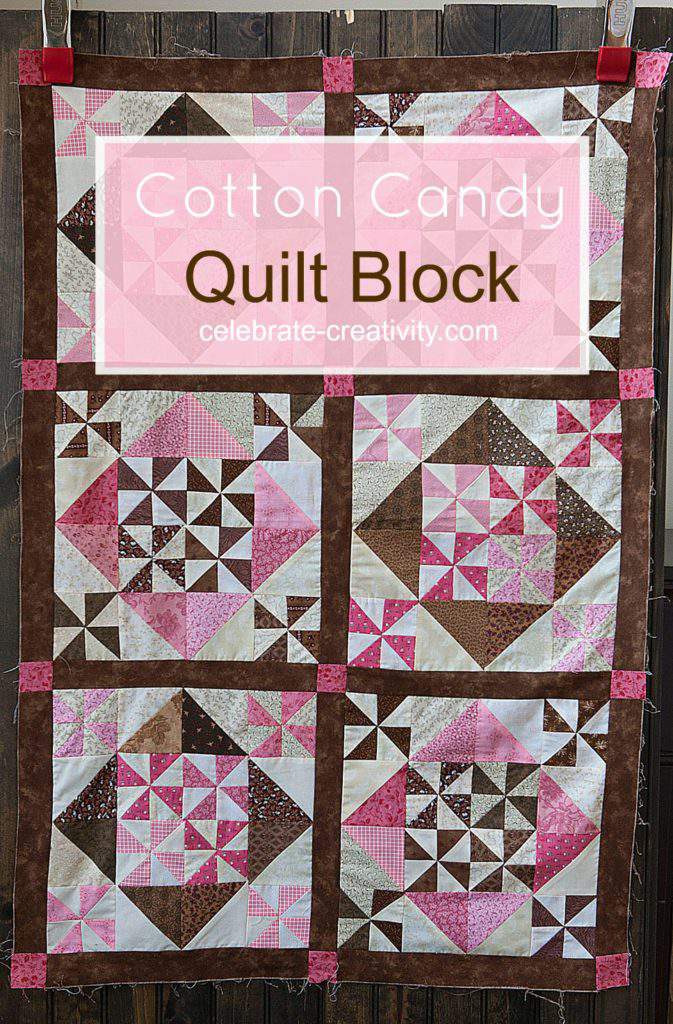 Thanks for stopping by.
See  you back here next time. ♥