Can you believe it's March already?  While the official beginning of Spring is still a few weeks away, I suspect just about everyone reading this is probably ready for much warmer temps.
I love Springtime and it can't get here soon enough for me.  As we all wait for the rise in the mercury, perhaps this colorful quilt project will warm you up a bit.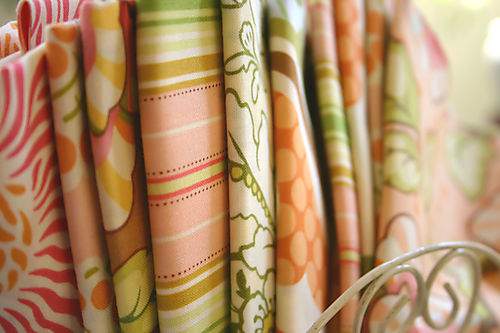 I made this quilt out of fabrics from designer Heather Bailey's Freshcut line by Free Spirit.
The soft, fun colors of these pretty fabrics remind me of a tasty bowl of orange sherbet.  Yummy, that's one of my favorite desserts.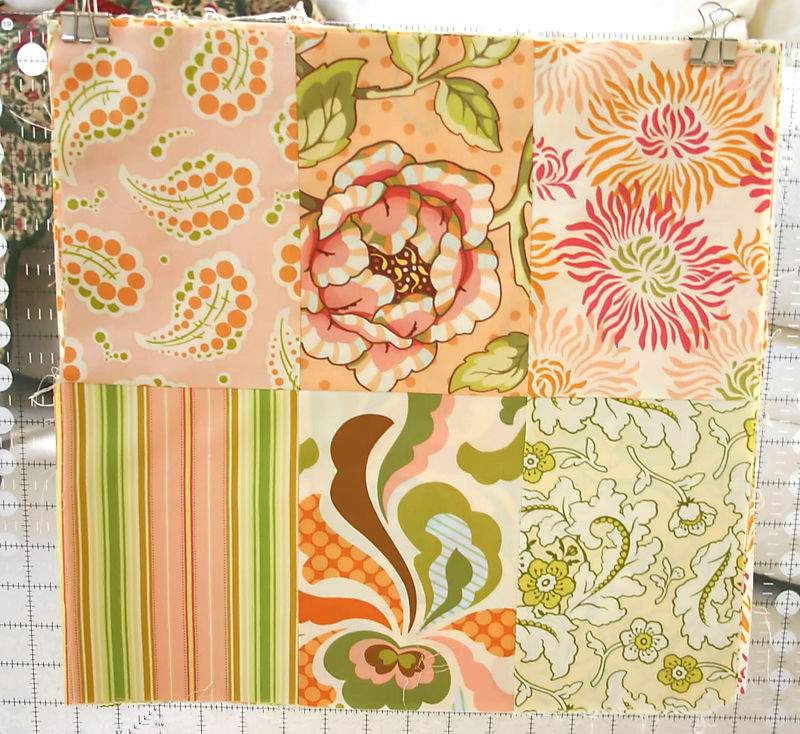 The pattern I used is a super simple one that involves a series of rectangles sewn together to create each block.
This quilt was made with 12 identical blocks and you can see how the first one came together in the photo below.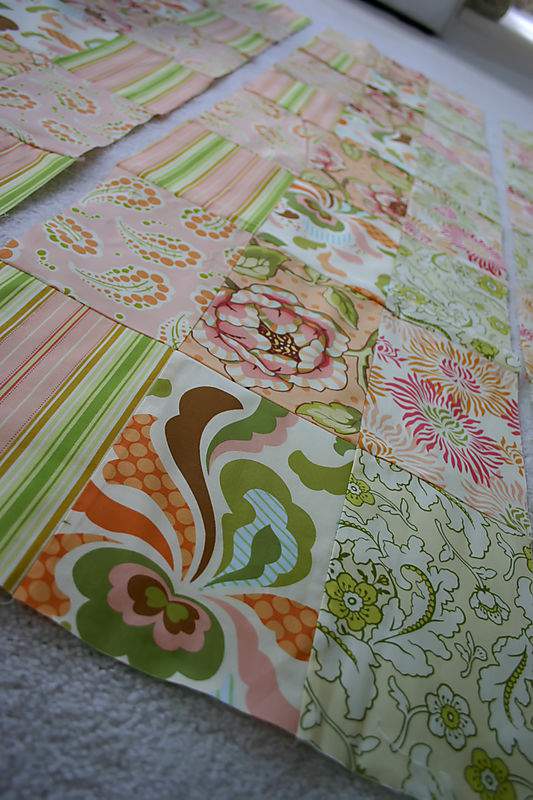 I stitched the 12-blocks together and ended up with three rows containing four blocks each.
Then I simply stitched the three rows together.
By the way, this is the same quilt pattern I featured in a previous post entitled From Start to Finish.  Here's a side by side comparison of the two quilts in the photos below.
Both quilts have an orange palette but you can see how a simple change in fabrics can yield a different look and feel despite the use of the exact same pattern.
On a side note, I had a fair amount of scraps after cutting the quilt pieces for this latest quilt.  Since I hate to throw away good scraps, I put them to good use by making these cute pincushions.
You can see more of these fun pincushions in another previous post entitled Scrap Happy and Fabulous Fat Quarters.
Getting back to this latest quilt, after sewing the three rows together, I added an 8-inch border.  I selected one of the same fabrics found within the block.
Thanks to my son Jordy for being my cute quilt-top handler.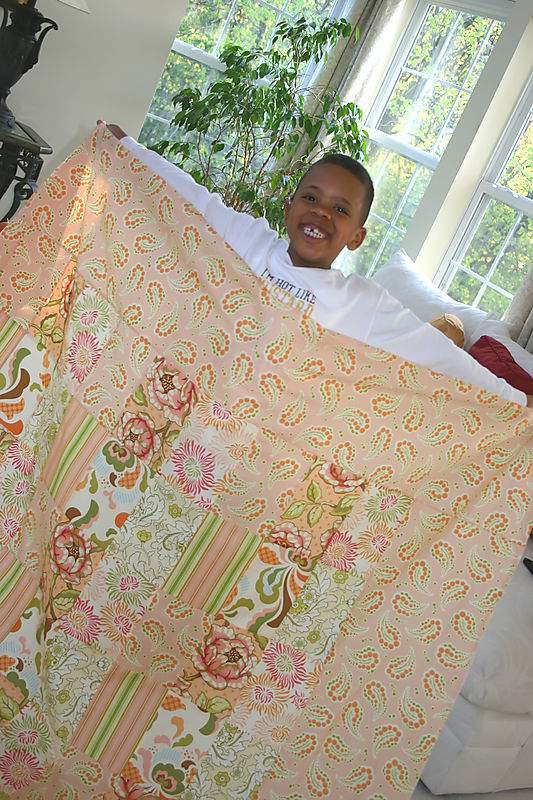 I picked up a coordinating orange marble fabric for my backing and I think the daisy quilt design really stands out against this selection.
Because I love the look of a scalloped quilt edge, I have to use a continuous bias for the binding.
Making continuous binding takes a bit more time but if you have a scalloped edge you must use this technique.
Continuous binding is actually pretty easy to make.  For more detailed instructions on making binding, you can click here.
Because this type of binding is created on the bias (diagonal to the fabric grain) it has the necessary stretchiness to bend and fit nicely over the curved scallops in the quilt.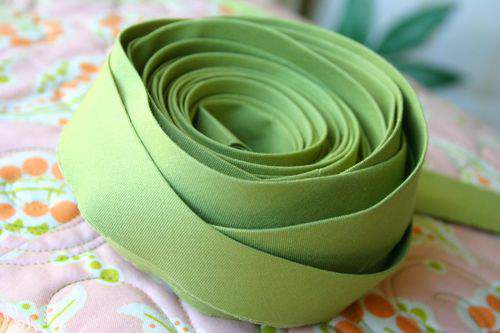 Attaching the binding is a bit time consuming for me because I use a ton of straight pins.
I think the more pins the better because it really helps keep the binding from puckering as it's stitched to the quilt.
Once the binding is stitched to the quilt all the way around, fold the binding over and iron and then slipstich the open end of the binding to the other side of the quilt.  Gently iron to get the finished binding flat and crisp.
Trust me when I say, once you scallop a quilt edge, you may never go back to straight edges ever again.  I think there's just something about that scalloped look that makes a quilt so appealing.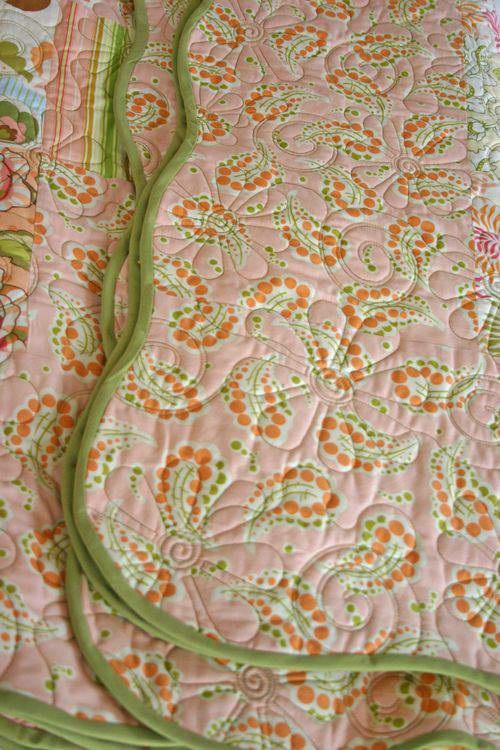 I love the colors in this quilt.
You may already know that green is one of my favorite colors anyway.
I really think this soft peach and the apple green contrast is a wonderful combination.
Even though all indications suggest Punxsutawney Phil may have been correct in his "late spring" prediction, we can only hope that the cute little groundhog was mistaken this year.
In the meantime, this light and colorful quilt at least makes me feel like Spring is in the air.