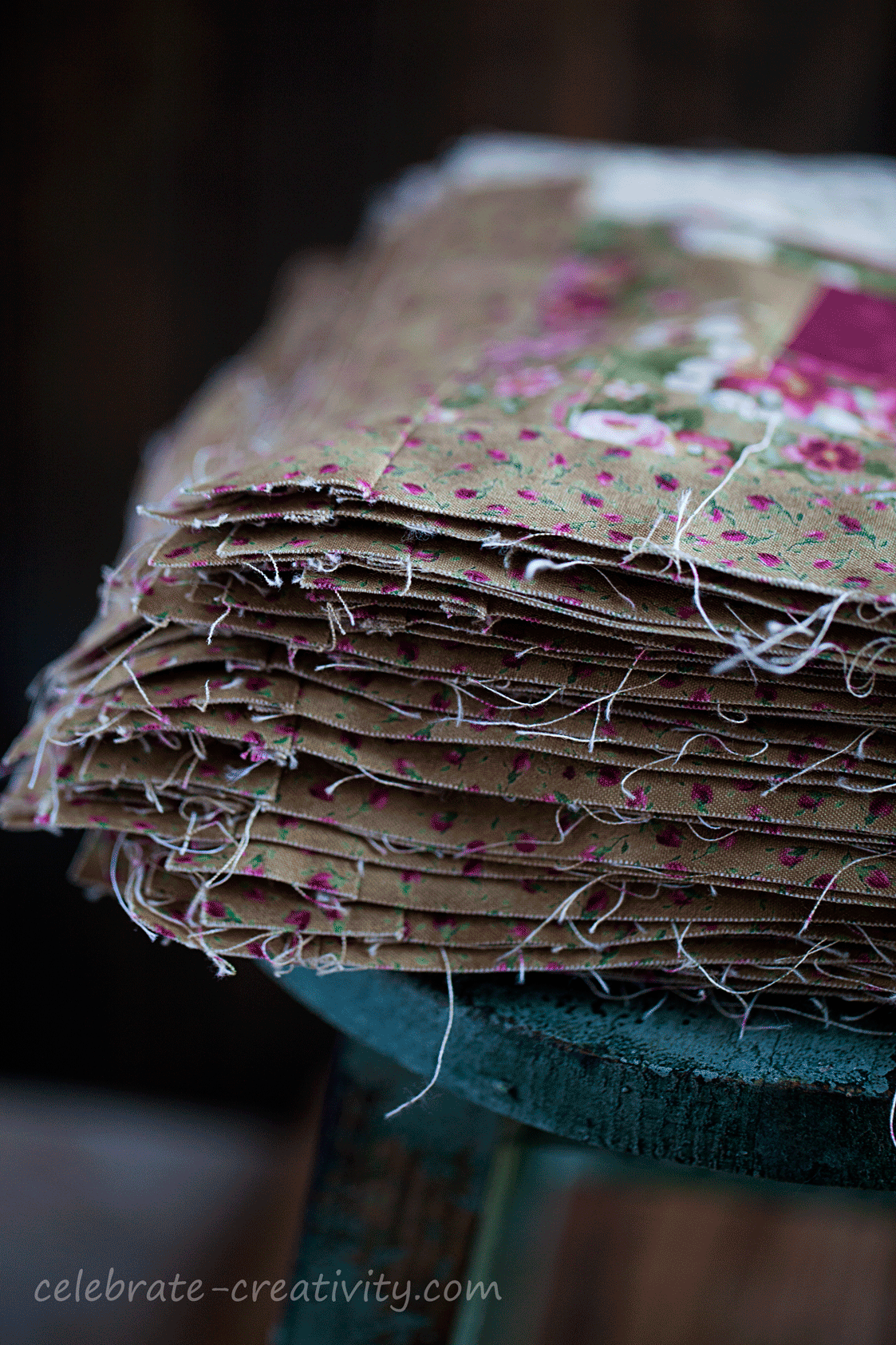 O
ver the years, I've made dozens of quilts and nearly half of them have featured one block in particular.
It's called the LOG CABIN and it's THE QUILT BLOCK that I return to time and time again because of its simplicity and versatility.
If you're new to quilting, I think the Log Cabin quilt block is the perfect block to start out with.
The Log Cabin design is built around a small fabric square called the "heart".
Alternating strips are sewn on either side of the heart to build out the overall block.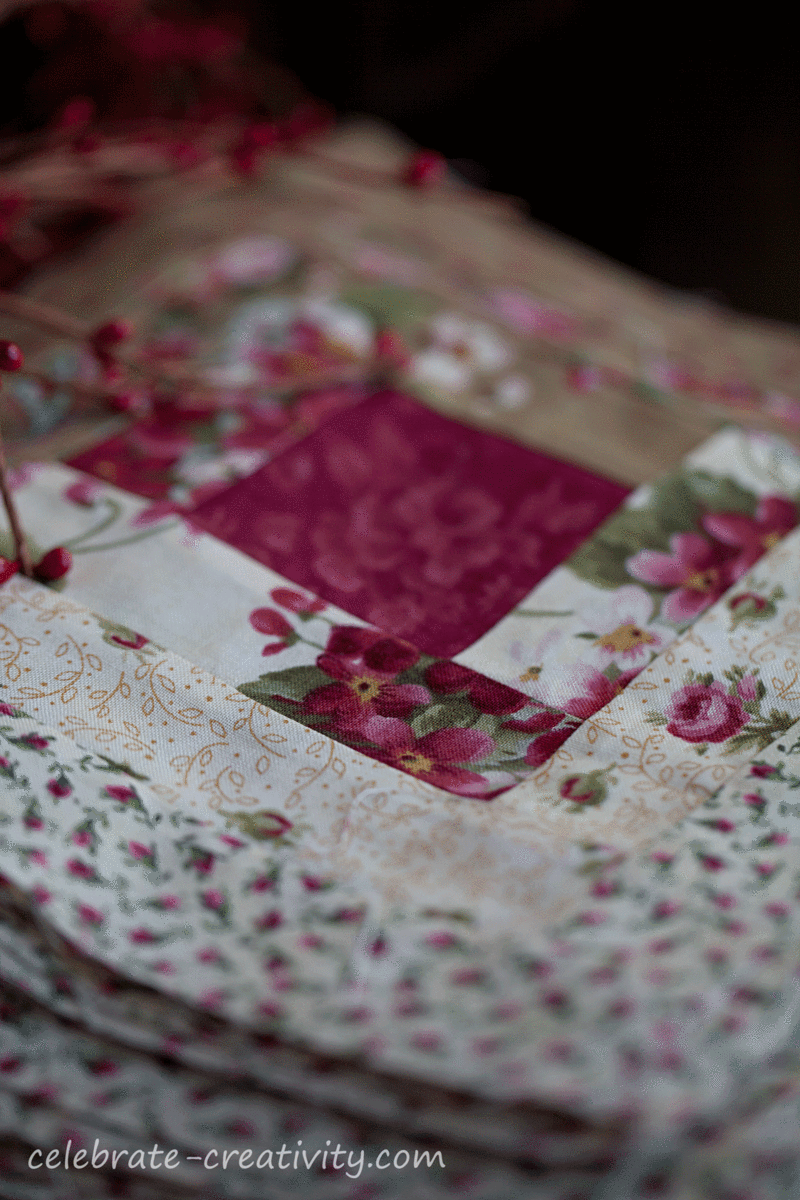 The key to a beautiful Log Cabin quilt block is the selection of LIGHT and DARK fabrics that surround the heart (or center square) of the block.
Take a look at my fabric strips below which make up my lights.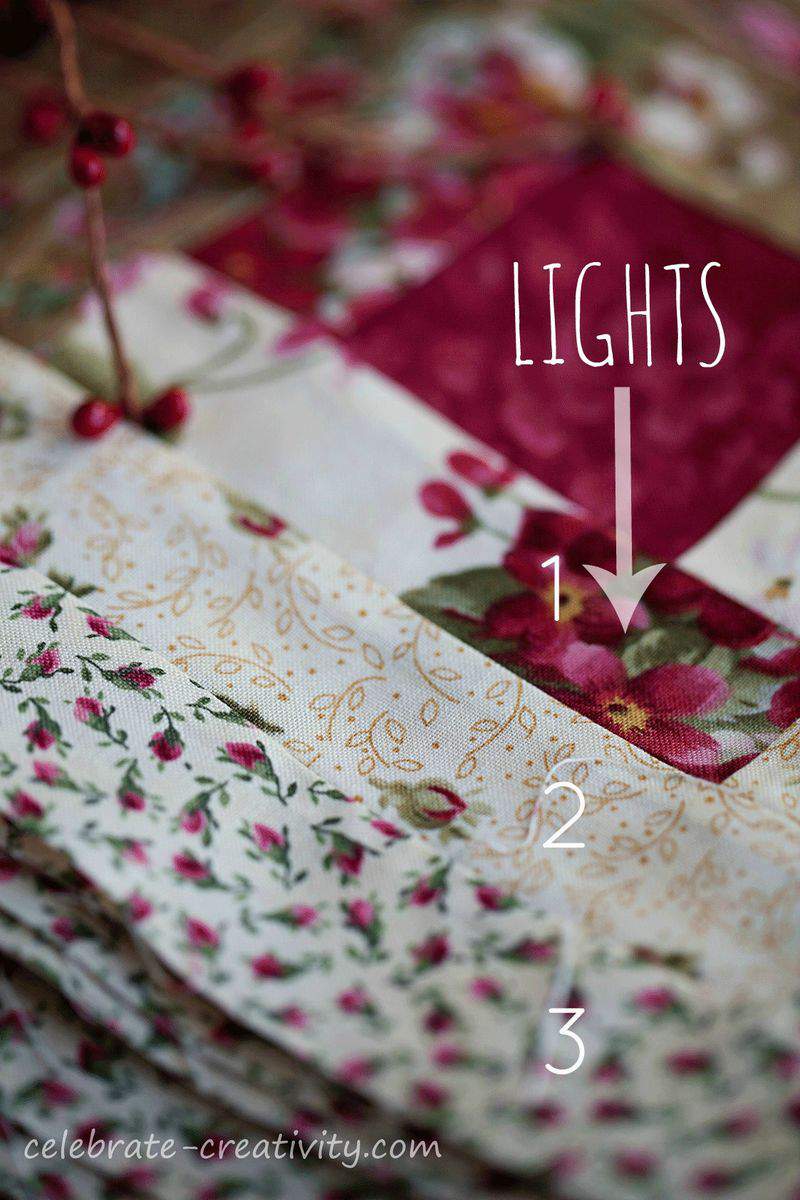 These fabrics can actually be any shade you like as long as the combination of fabrics on one side of the heart are darker than the combination of fabrics on the other side of the center heart.
Take a look at how the caramel colored strips line up in the photo below to make up my darks.
While all the blocks in a Log Cabin quilt are identical, you can create a multitude of designs depending on how the blocks are arranged before being sewn together.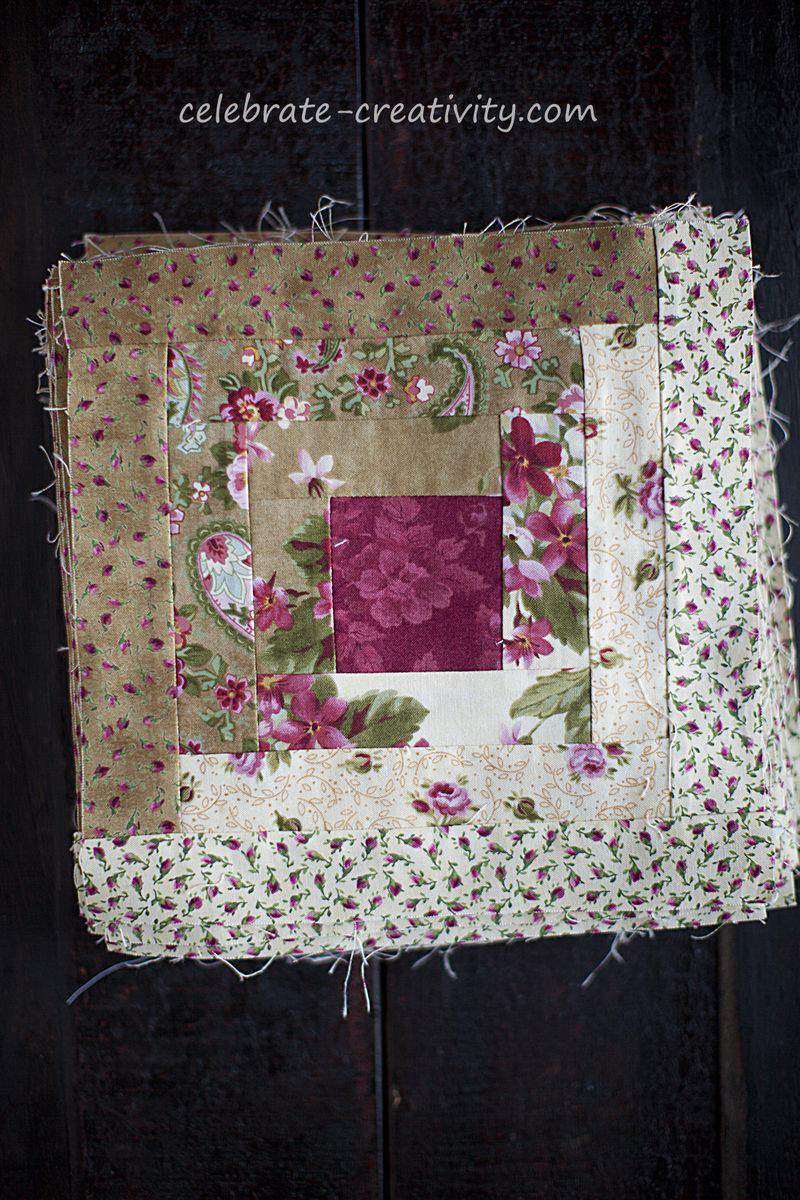 Check out a few of the other Log Cabin quilts I've made over the years if you click here and here and here.
I haven't decided yet what design I will use for these blocks but there are loads of Log Cabin designs to choose from.
As I mentioned, just changing the position of the blocks will produce a completely different pattern.
NOTE: The lighting on the next few shots was not optimal so the color of the blocks isn't as accurate as the above photos.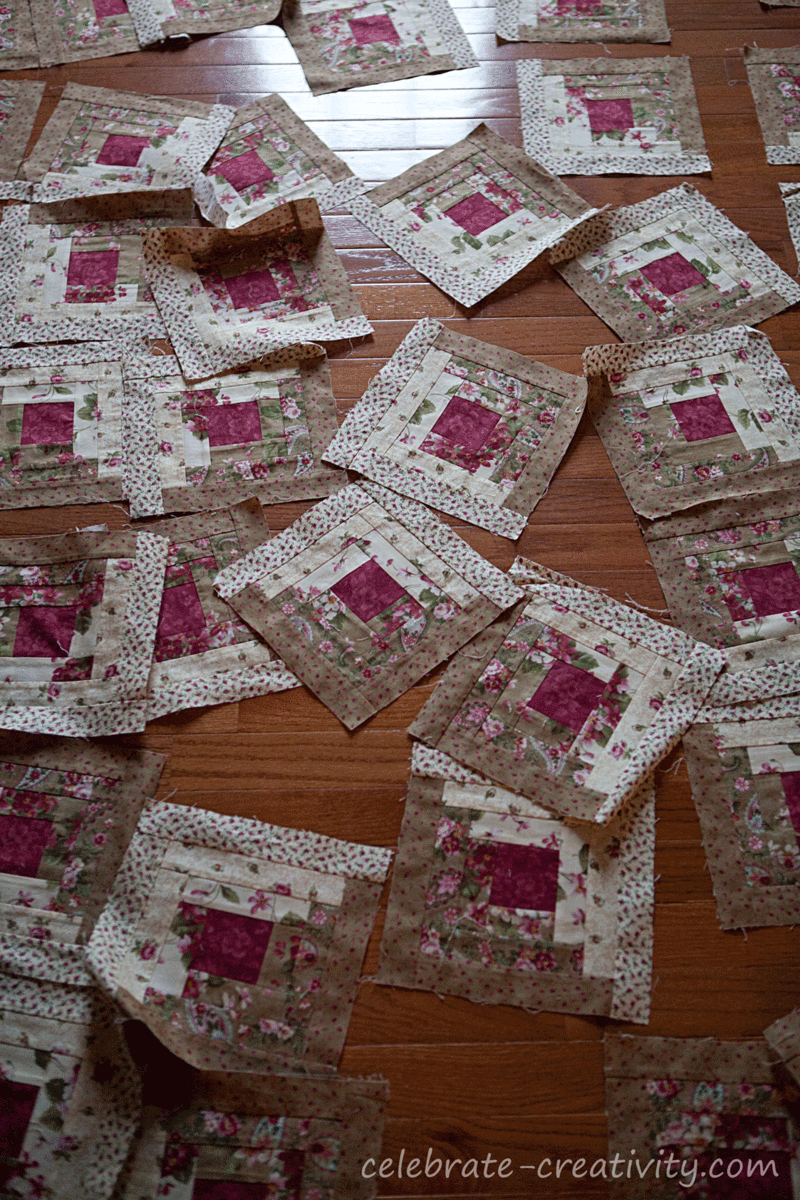 It's fun to arrange your blocks according to various patterns to create different designs.
Here are few examples of how identical blocks can be arranged to create new designs.
DARK ON LIGHT DESIGN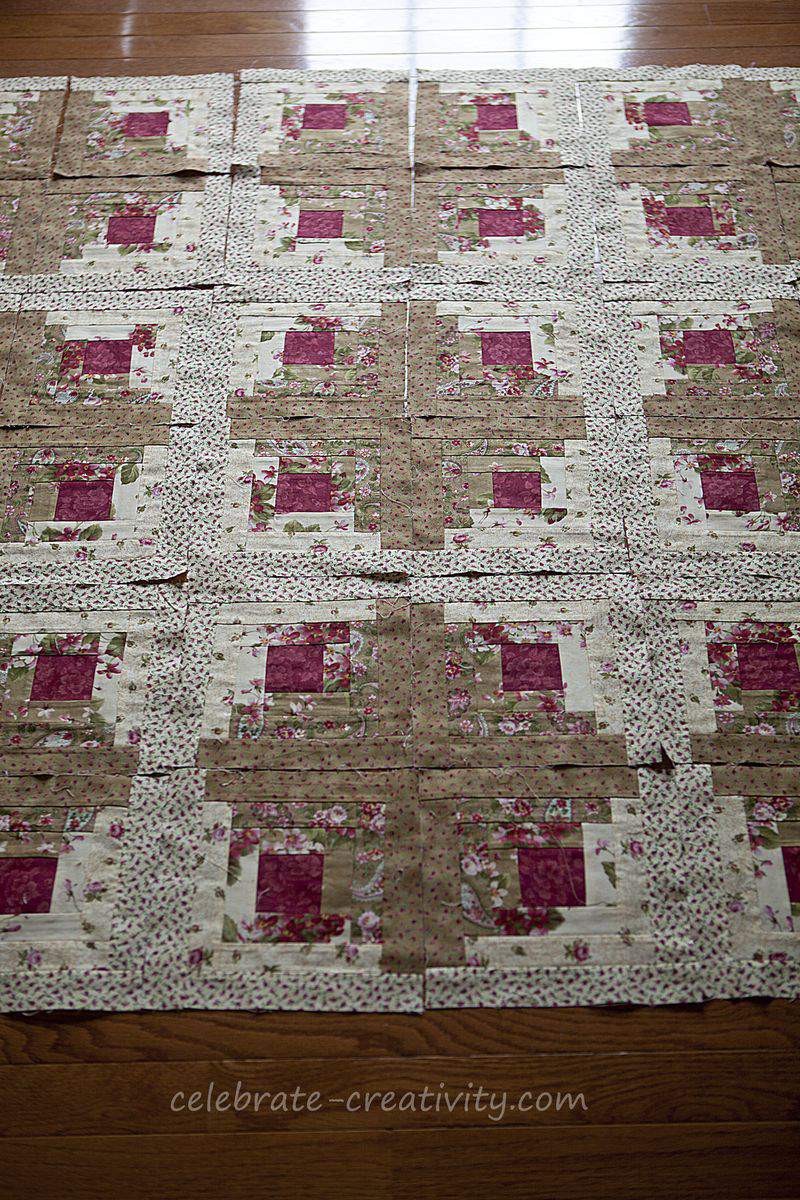 ARROW DESIGN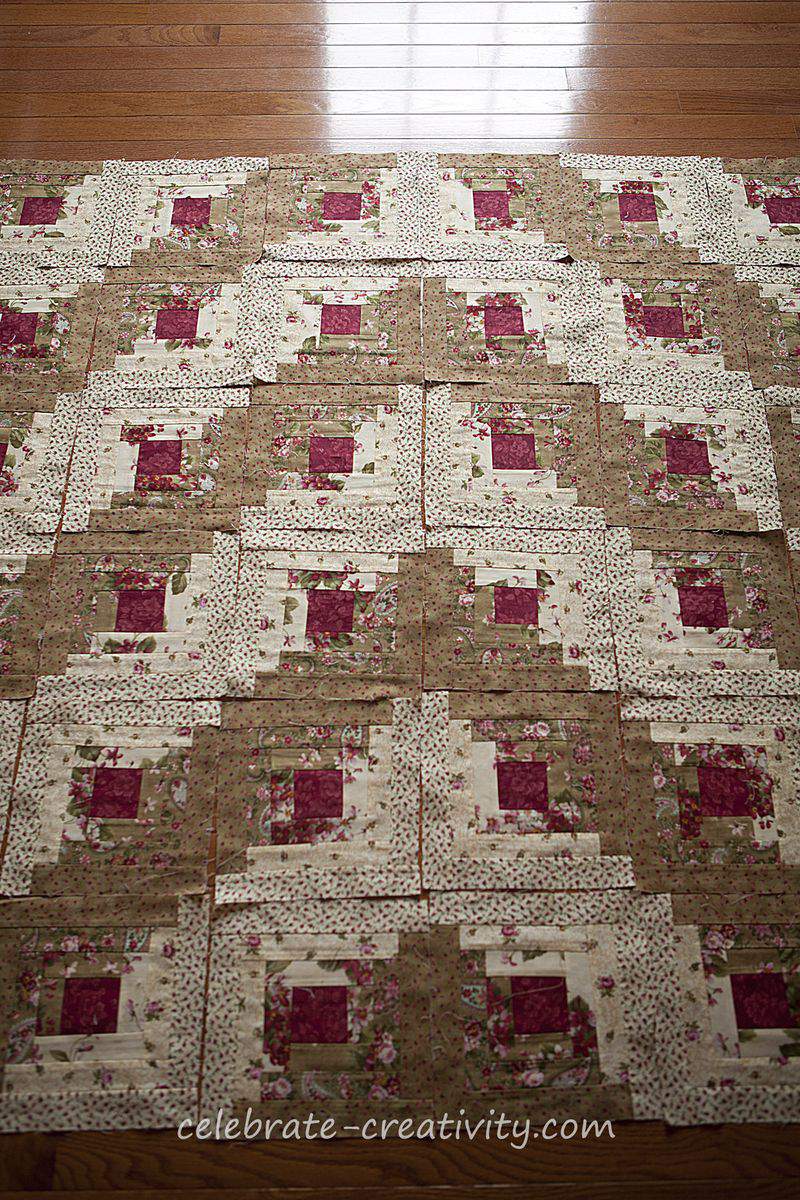 BARN RAISING DESIGN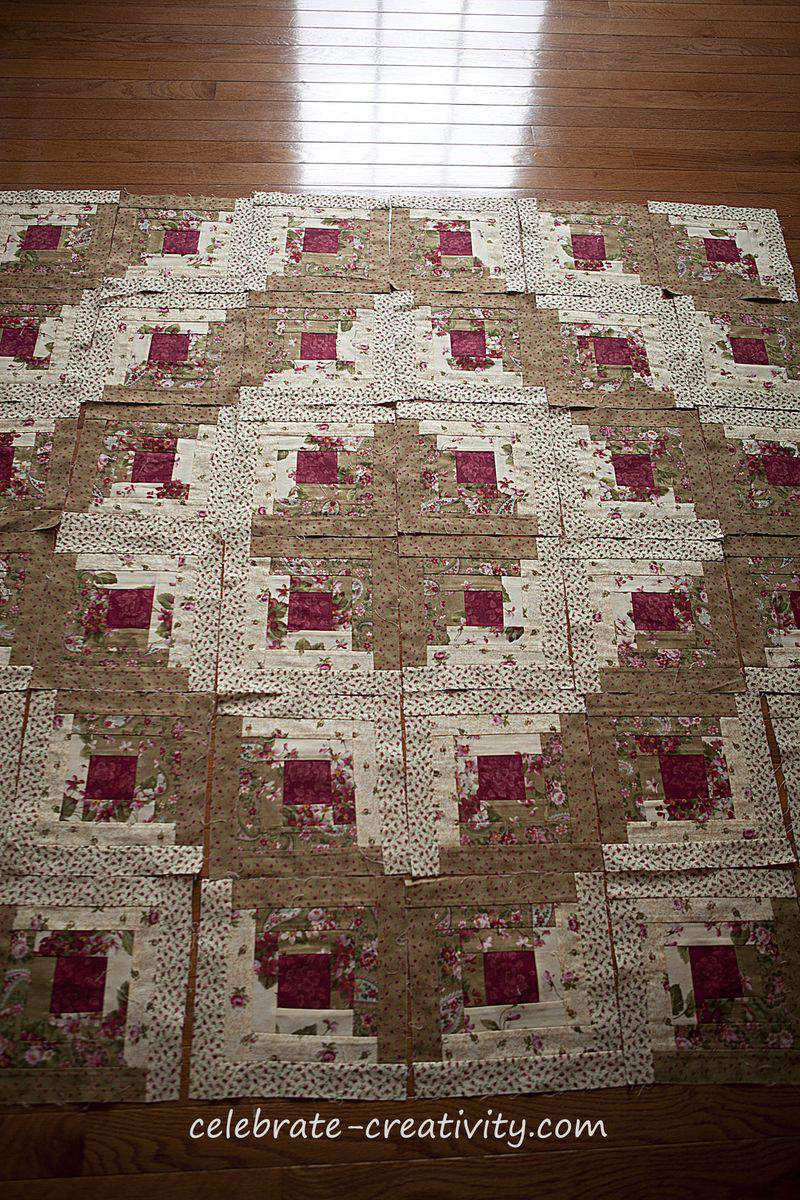 ZIG ZAG DESIGN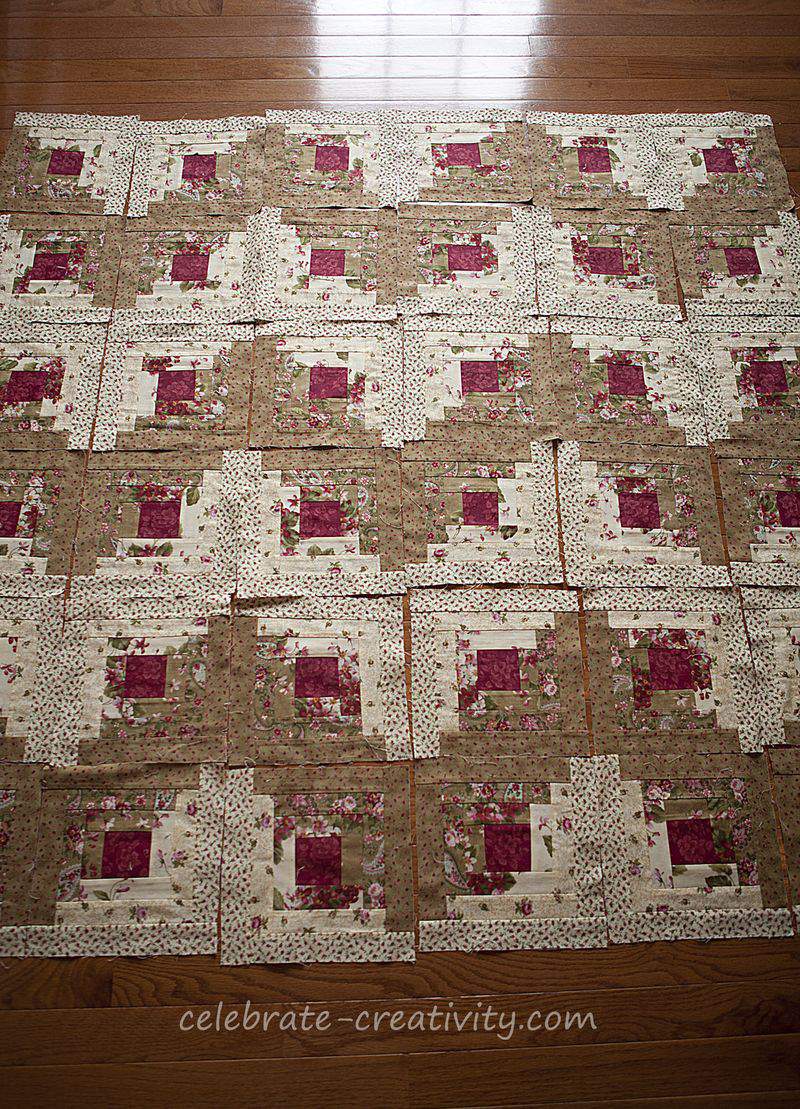 FIELDS AND FURROWS DESIGN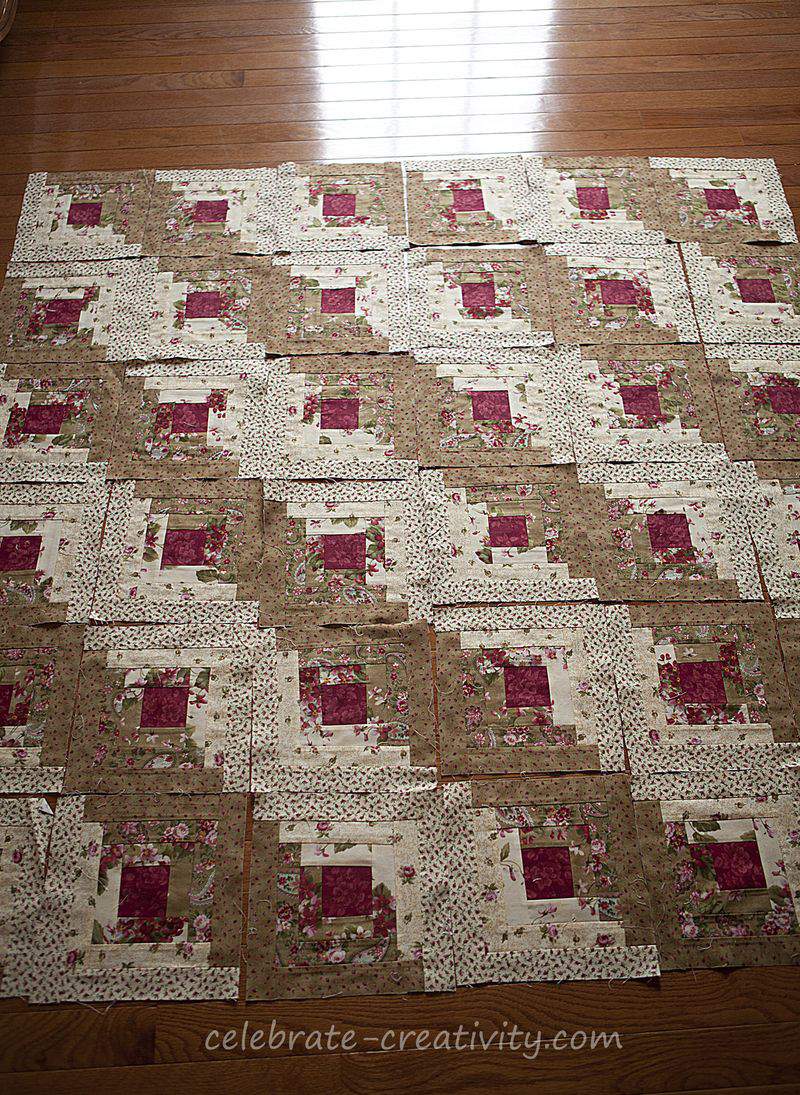 The above designs represent just a small sampling of the many different patterns that can be created using the Log Cabin block.
One of the best Log Cabin instruction books I've ever come across is from the Quilt in a Day book series by Eleanor Burns who is widely considered the "queen of quilting".
The book includes easy to follow, step by steps, techniques, tips and illustrations of dozens of Log Cabin designs and you can buy a copy here.
Meanwhile, here are a few of the other coordinating fabrics I plan to use with these blocks for borders and for a scalloped binding.
NOTE: Many people shy away from a scalloped quilt edge because they think it's harder.  I think it's actually easier to construct than a straight edge.  I'll share a more detailed explanation of quilt scalloping later in an upcoming post.
If you've never made a quilt before but always wanted to, check out my previous post entitled, How to Make a Quilt from Start to Finish.
You'll see the quilting process from raw fabric to finished, scalloped quilt.
I can't wait to start putting all these pretty blocks together and I'll be sure to share the finished quilt here in an upcoming post. ♥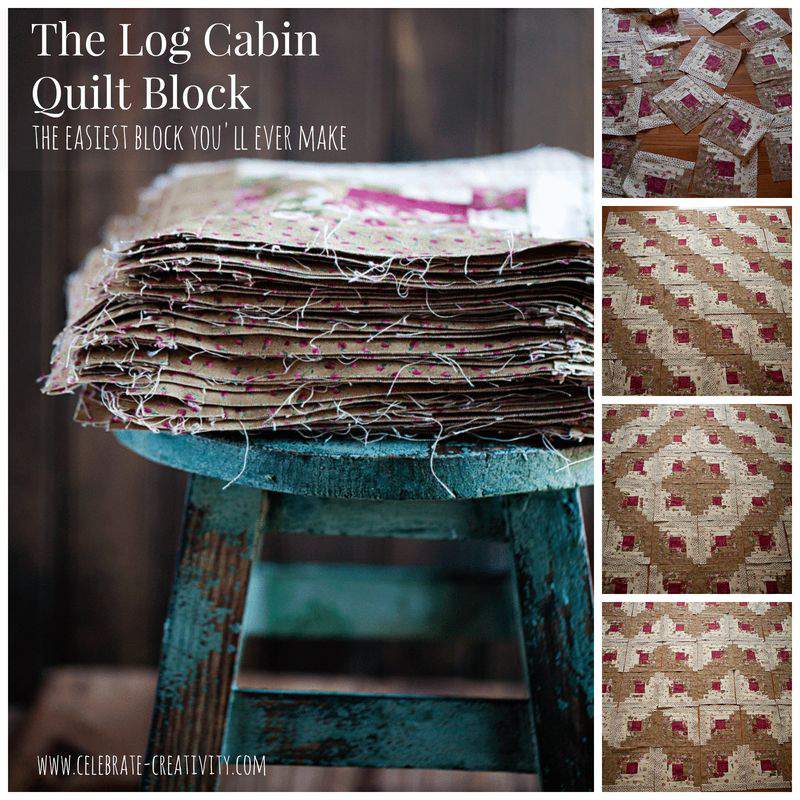 Thanks for stopping by.
See you back here next time.