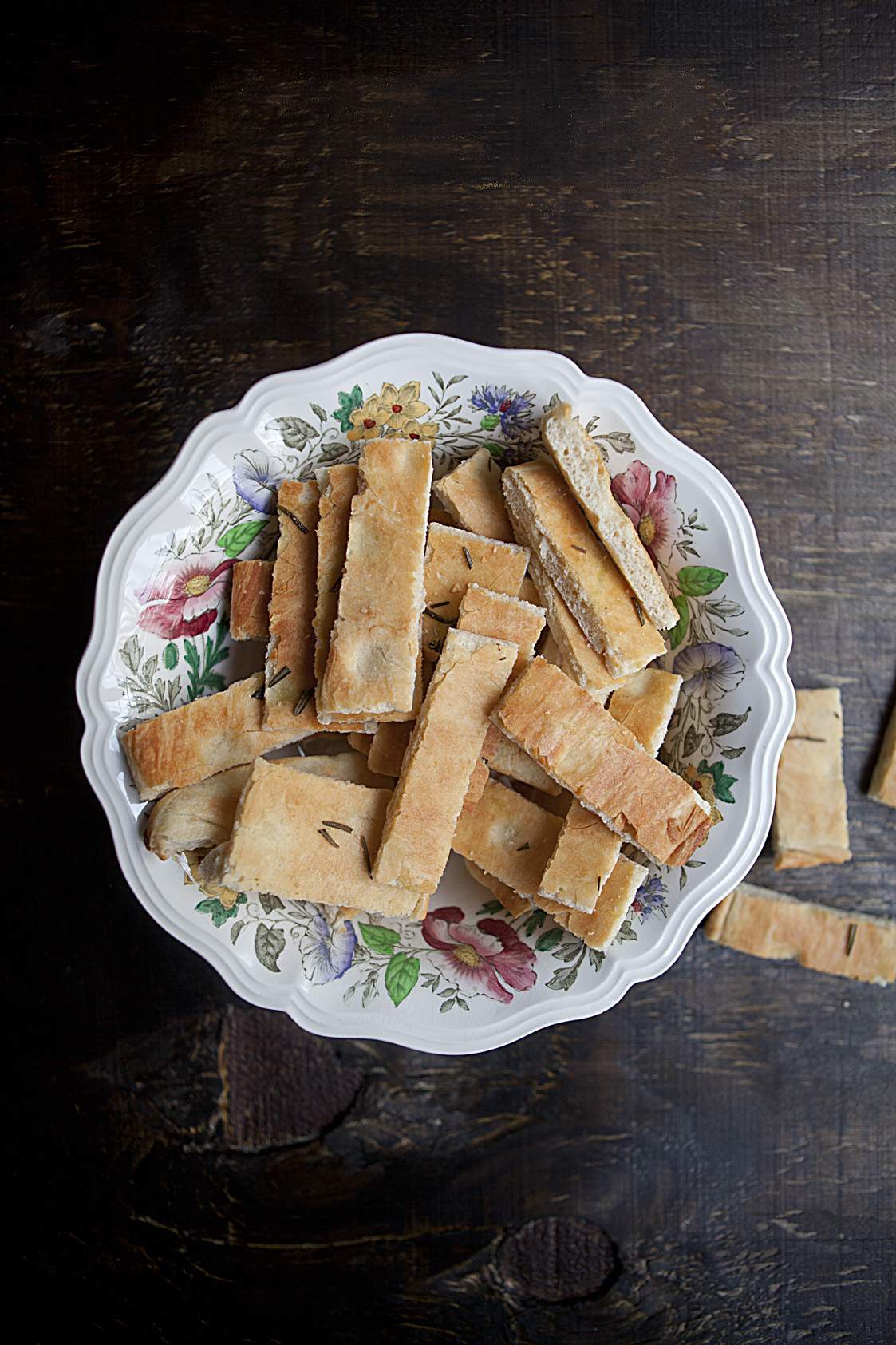 I
f you like the taste of a great slice of focaccia bread, you'll love focaccia sticks.  They're tasty, cute and perfectly bite-size and they're also good for dipping.
As you'll see throughout this post, they're also super easy to make.
You'll need 3-1/2-cups of bread flour for this recipe along with 1-1/2 teaspoons of fast acting dried yeast, 1-1/2 teaspoons of salt, 1-1/4 cups of warm water, about 3-tablespoons of olive oil along with optional chopped rosemary, oregano or thyme leaves for topping.
Sift the flour, yeast, salt.  Use a dough hook on an electric mixer to work the dough into the water.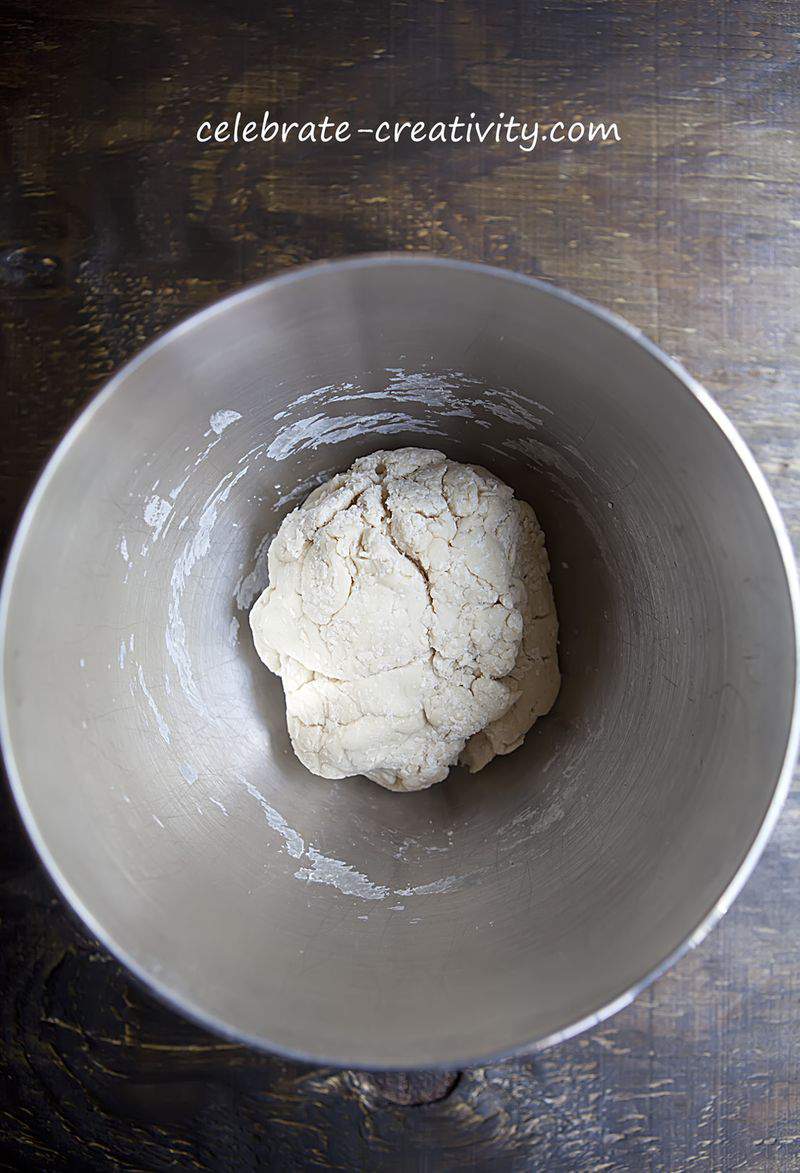 Spray a mixing bowl with cooking spray or brush with olive oil.
Place dough in the bowl, cover it with a tea towel and allow to rise in a warm spot for about 90-minutes.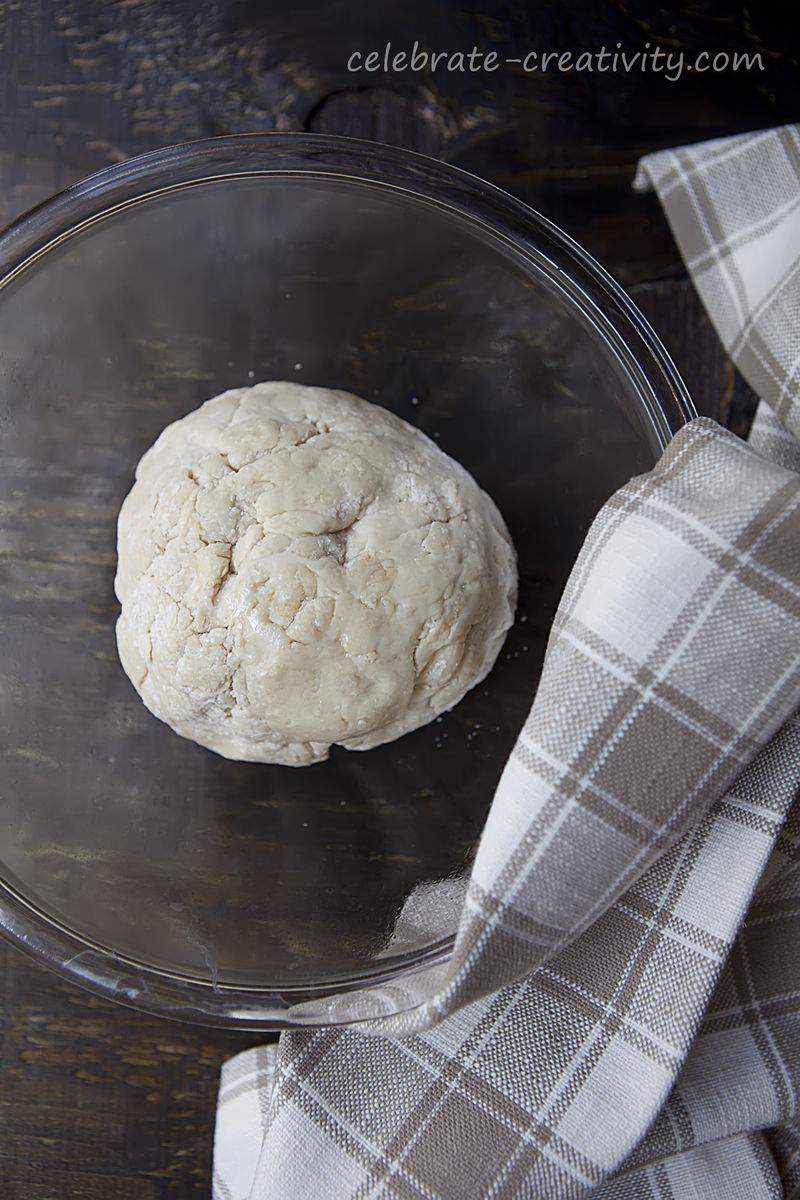 The dough will nearly double in size during the rising process.
Punch the dough to deflate it, then roll it onto a floured surface.
Cut the dough in half.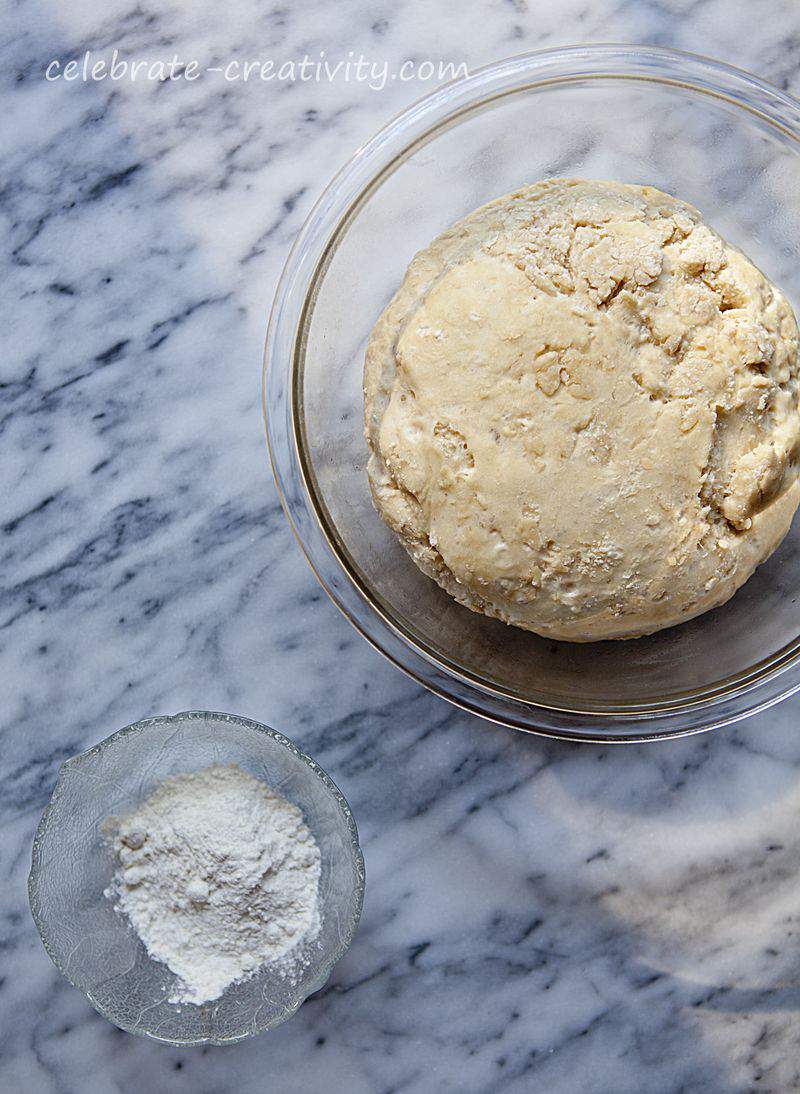 Lightly brush two baking sheets with olive oil.
Roll each piece of dough into a rectangle and fit onto the two baking sheets.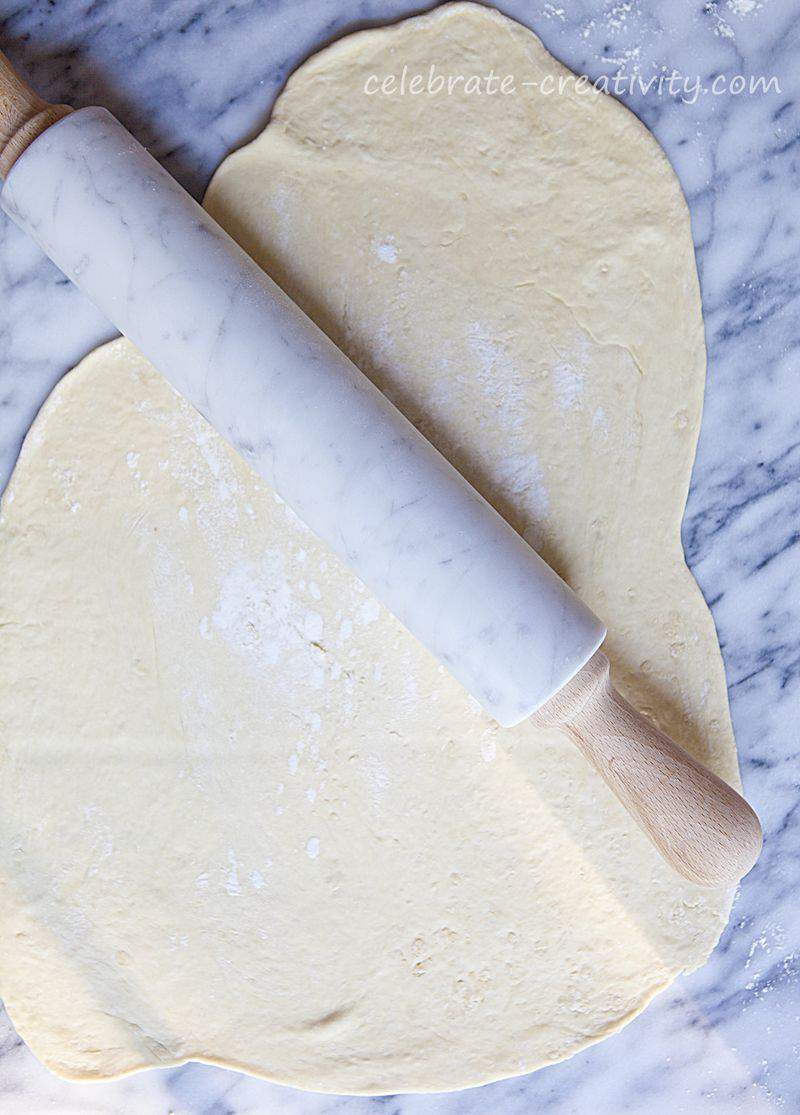 Cover the sheets with a tea towel and place the sheets in a warm location and allow to rise for about 45-minutes.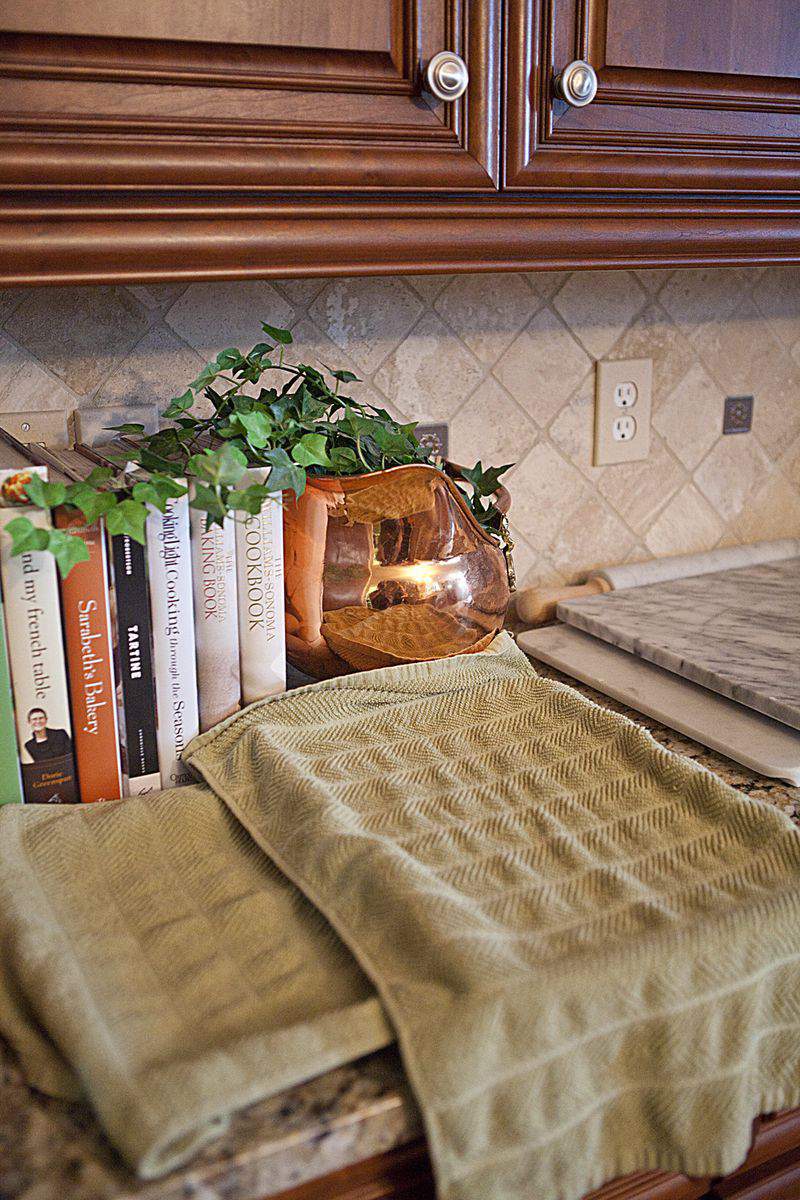 Meanwhile, chop desired herbs.
I used Rosemary.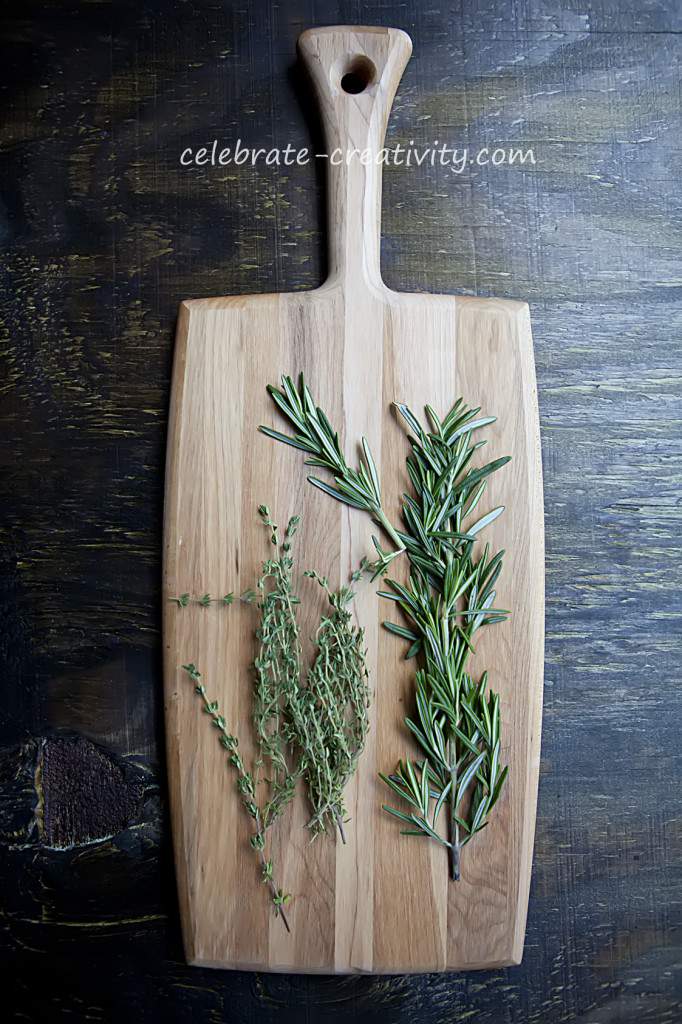 After dough has rested, use your finger to depress the dough to give it that familiar dimpled focaccia presentation.
Brush a light coat of olive oil over the dough and sprinkle with the chopped Rosemary.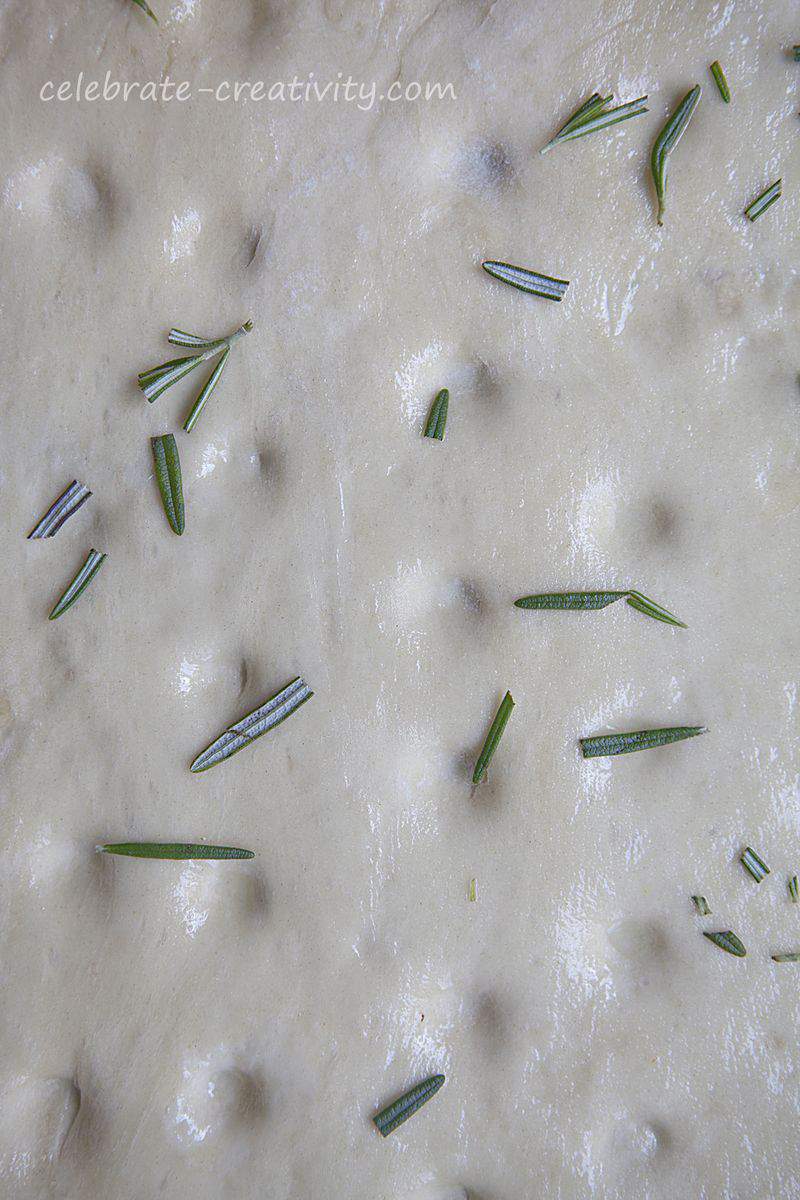 Pop into the oven and bake the focaccia for about 10-15 minutes until golden brown.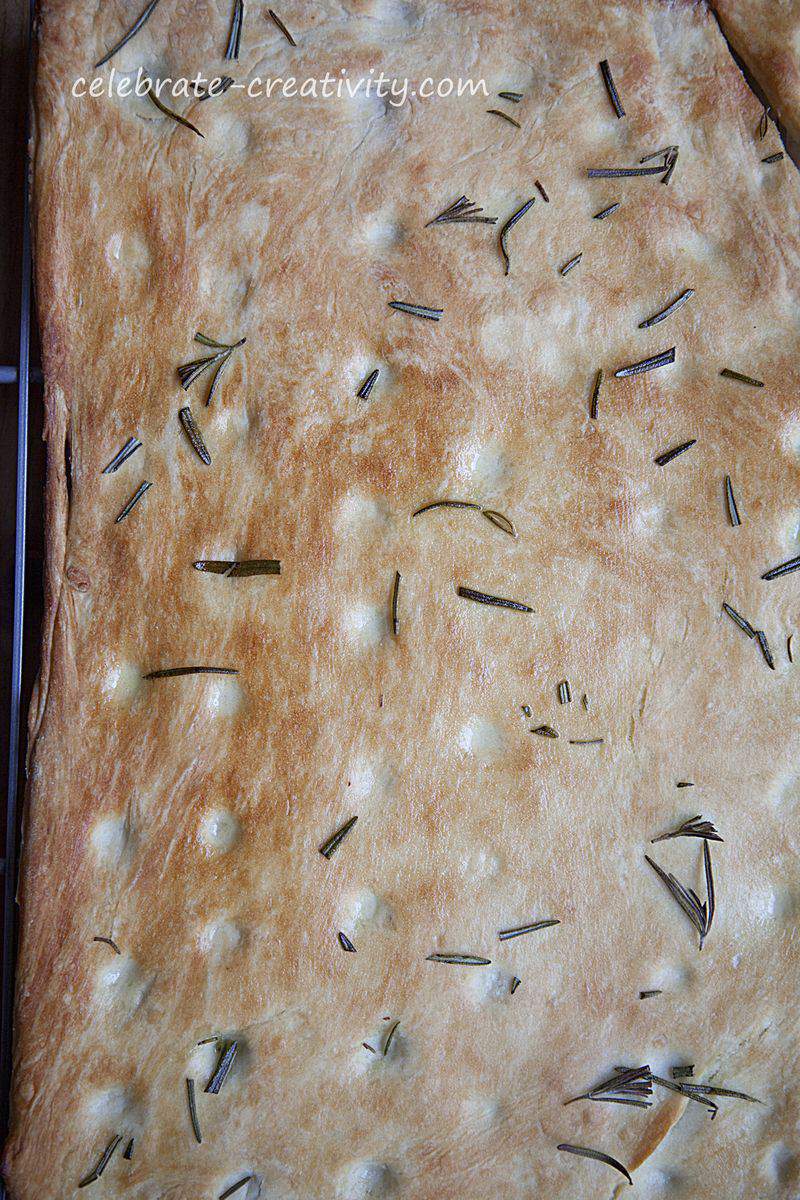 Pull from the oven and allow bread to cool.
Use a pizza wheel to slice the bread into bite-size sticks.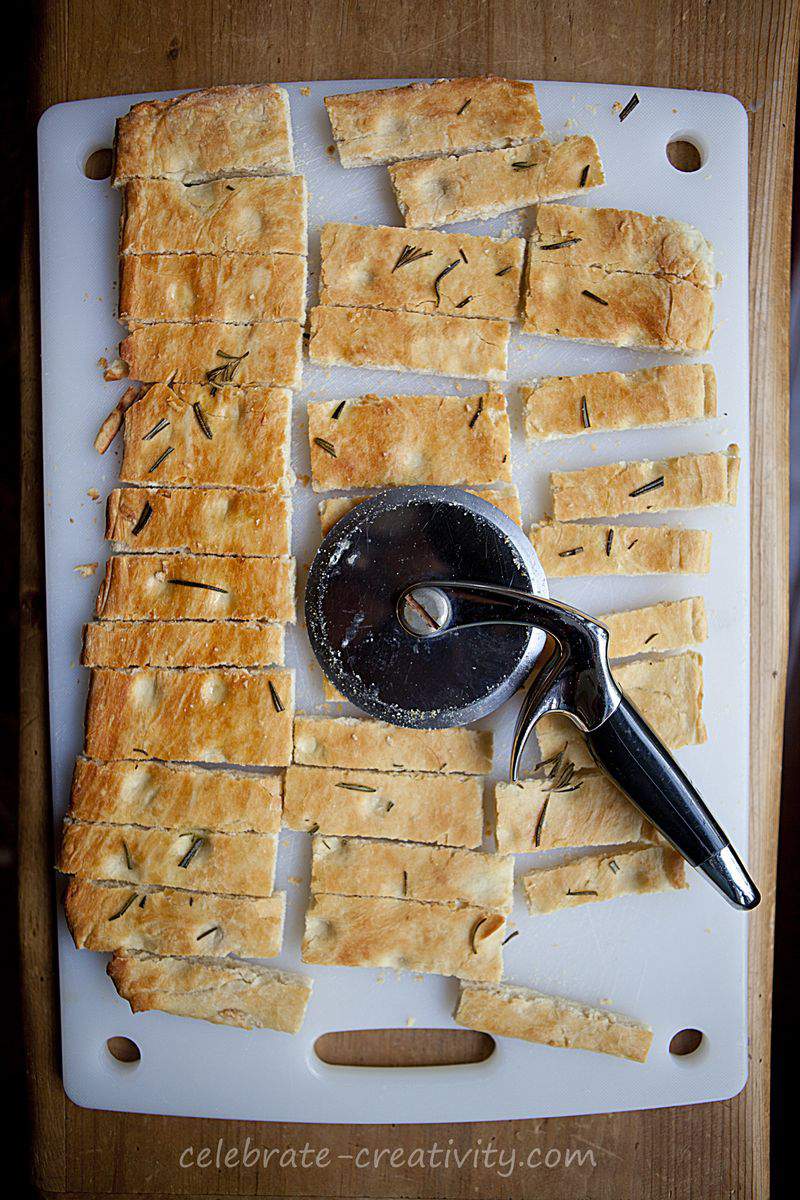 Serve focaccia sticks plain for a snack, or with pesto or a side of olive oil for dipping.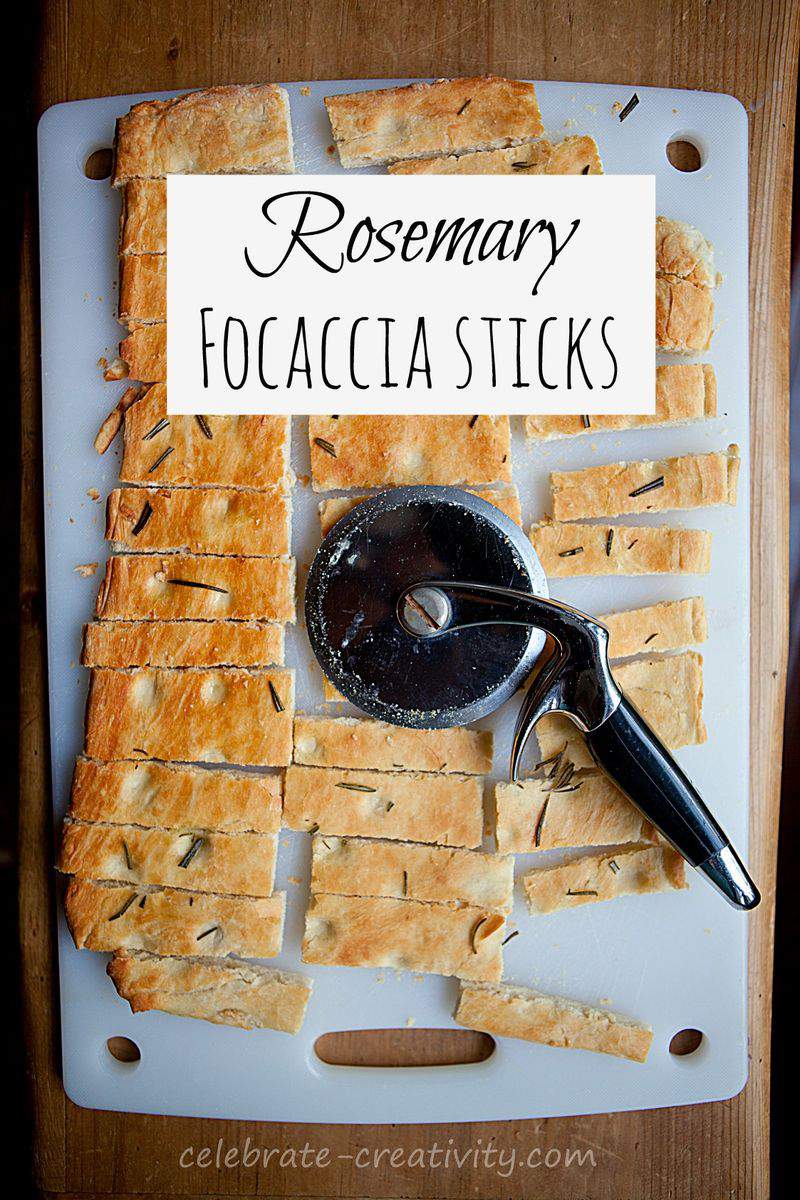 Thanks for stopping by.
See you back here next time.