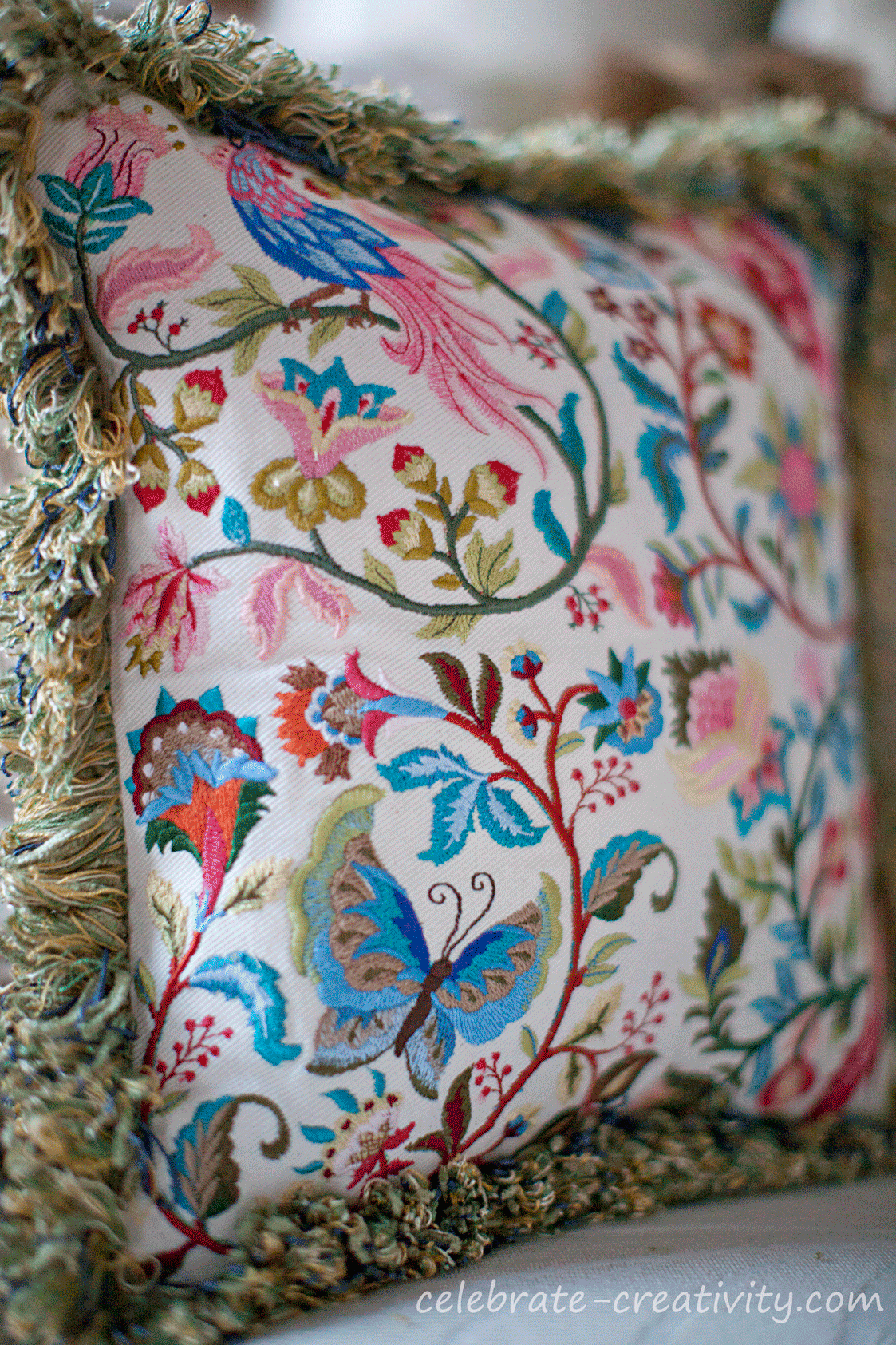 There is barely a week that goes by that I don't get an email inquiring about my home embroidery machine. It seems many people love the designs but just aren't sure how to go about picking a good machine for themselves.
With that in mind, I decided to write a post which includes the information I've been privately sharing in all those email responses.
If you're considering making the leap, check out my following 10 tips for how to buy a home embroidery machine.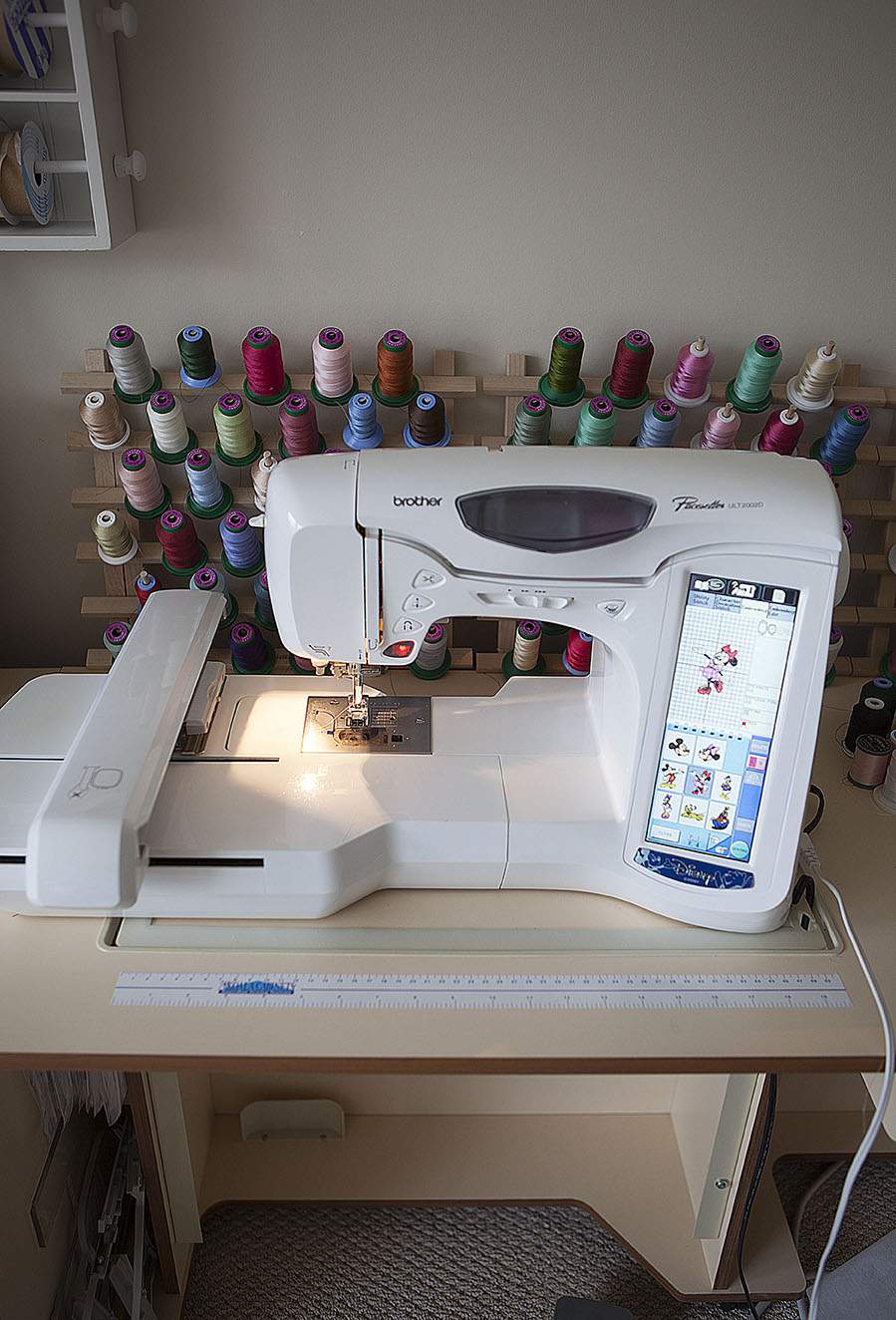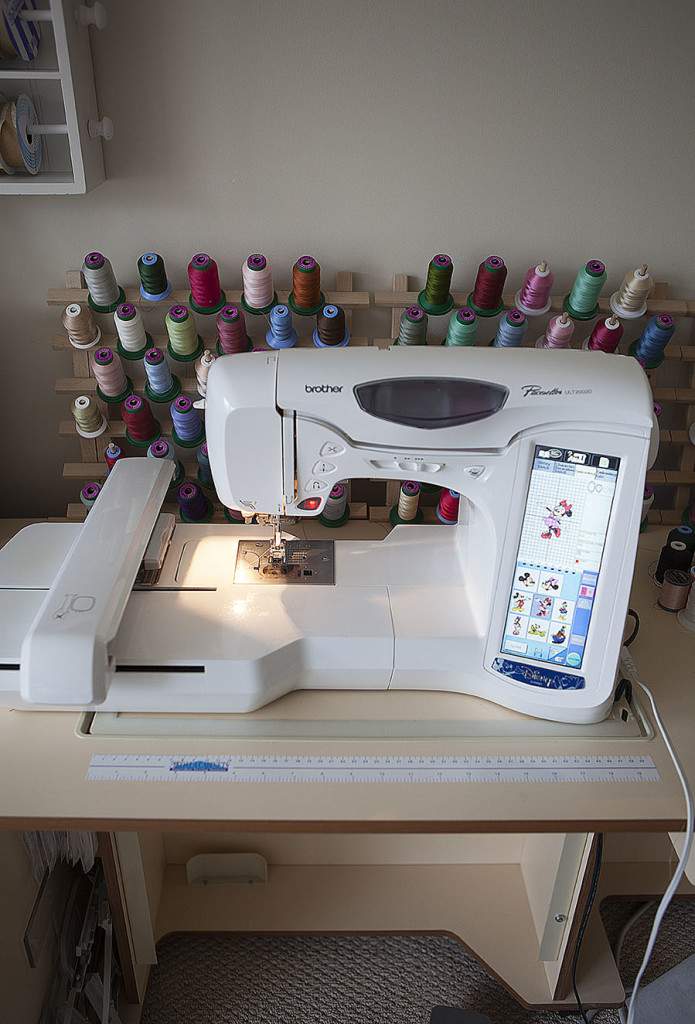 Allow me to start with a few notes about the machine I own.
I've had it now for about 14 years now and love it as much today… as I did the first day I brought it home.
Having an embroidery machine has not only revolutionized my gift giving with the ability to personalize and monogram items… but it's also enhanced my fabric crafts and projects over the years.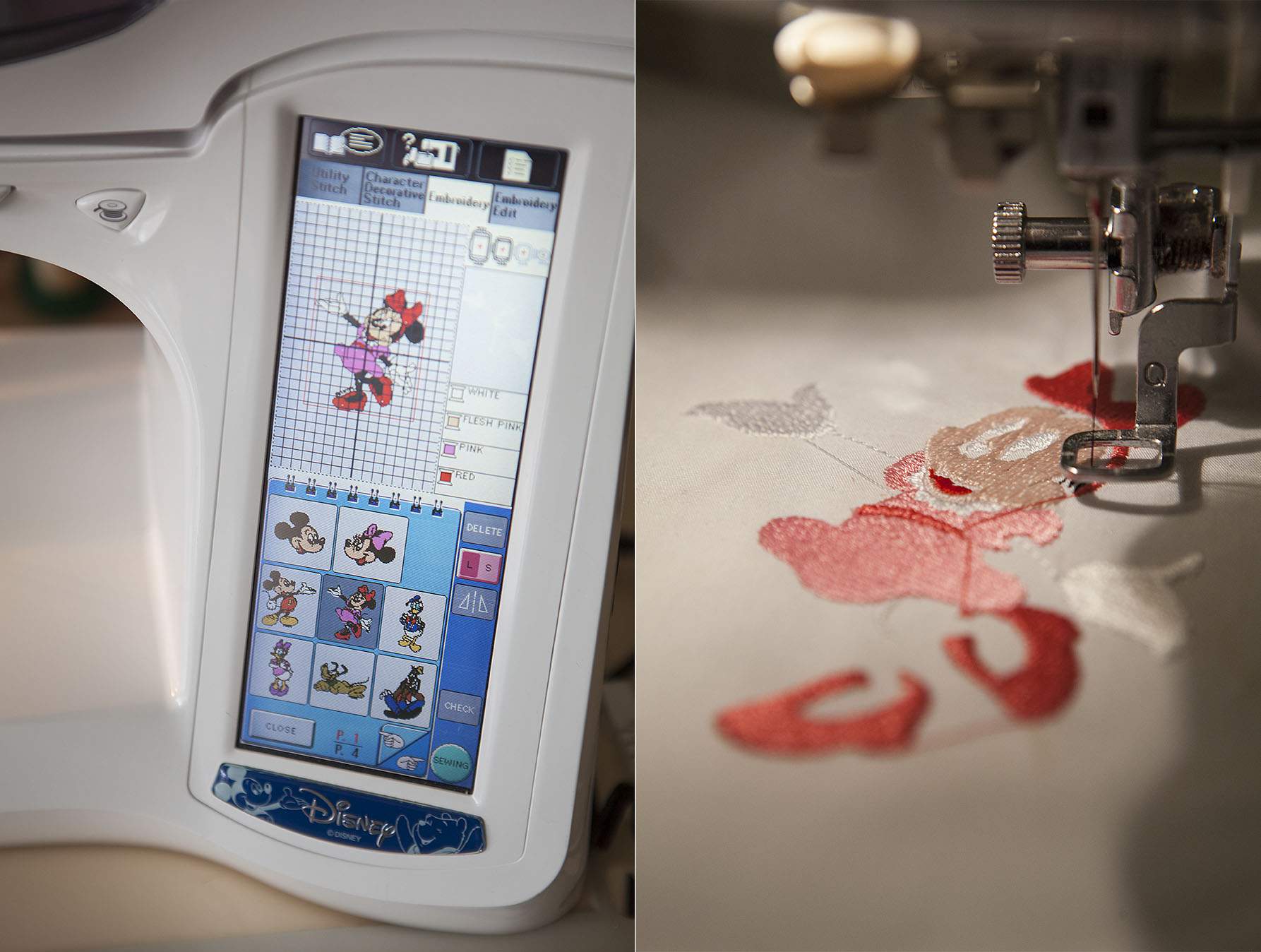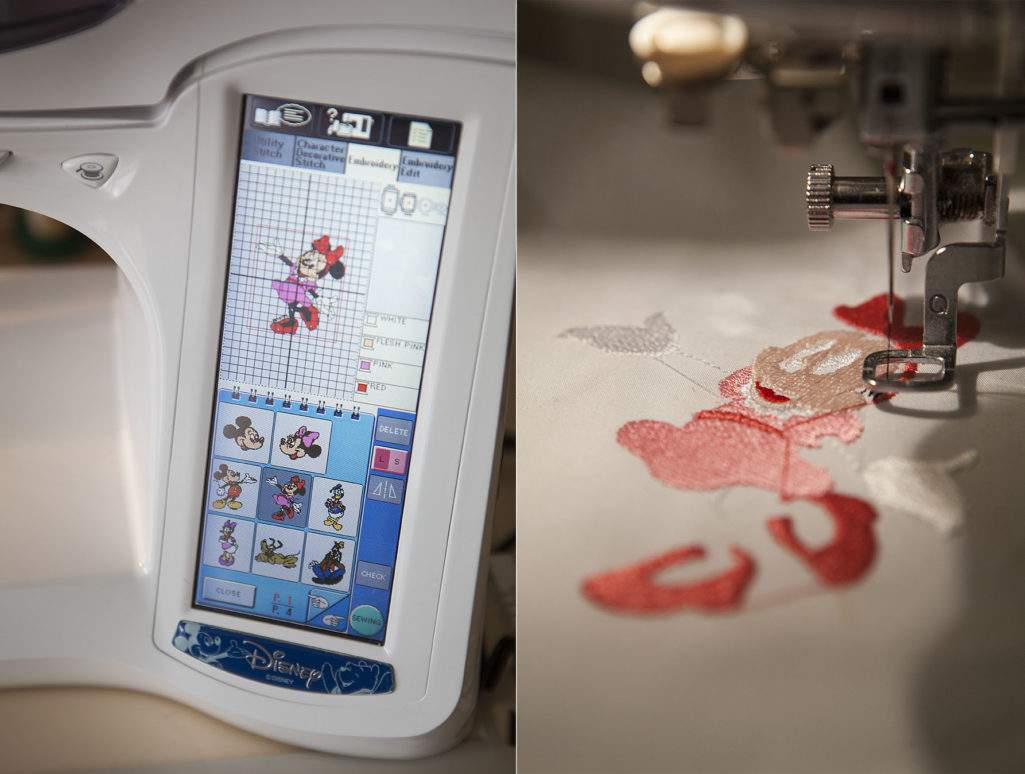 My model is a Brother ULT 2002-D .
The 2002 represents when it was manufactured… and the "D" means it has built-in Disney designs (which are cute and fun to stitch out).
I have to admit, I used the Disney designs a lot more when my kids were much younger but I think you never completely outgrow Disney and every once in a while, I'll stitch out a favorite character.
IMPORTANT NOTE: Disney embroidery designs are among the group of designs that are licensed for personal use only and not "for-profit" endeavors. That means I can stitch out the Disney designs and give the item away, but I can never SELL the item. Manufacturers are always on the lookout for violators and will impose hefty fines when they find people using designs in unauthorized ways. There are many designs that do come with so-called, "Angel Policies" that allow you to sell an unlimited or fixed number of stitched-out designs. Of course, there are even more designs that have zero restrictions which can be used in any way the owner wants, including for-profit. When you purchase any embroidery design or collection, it's important that you understand how those designs can be legally used and always comply with any rules attached to them.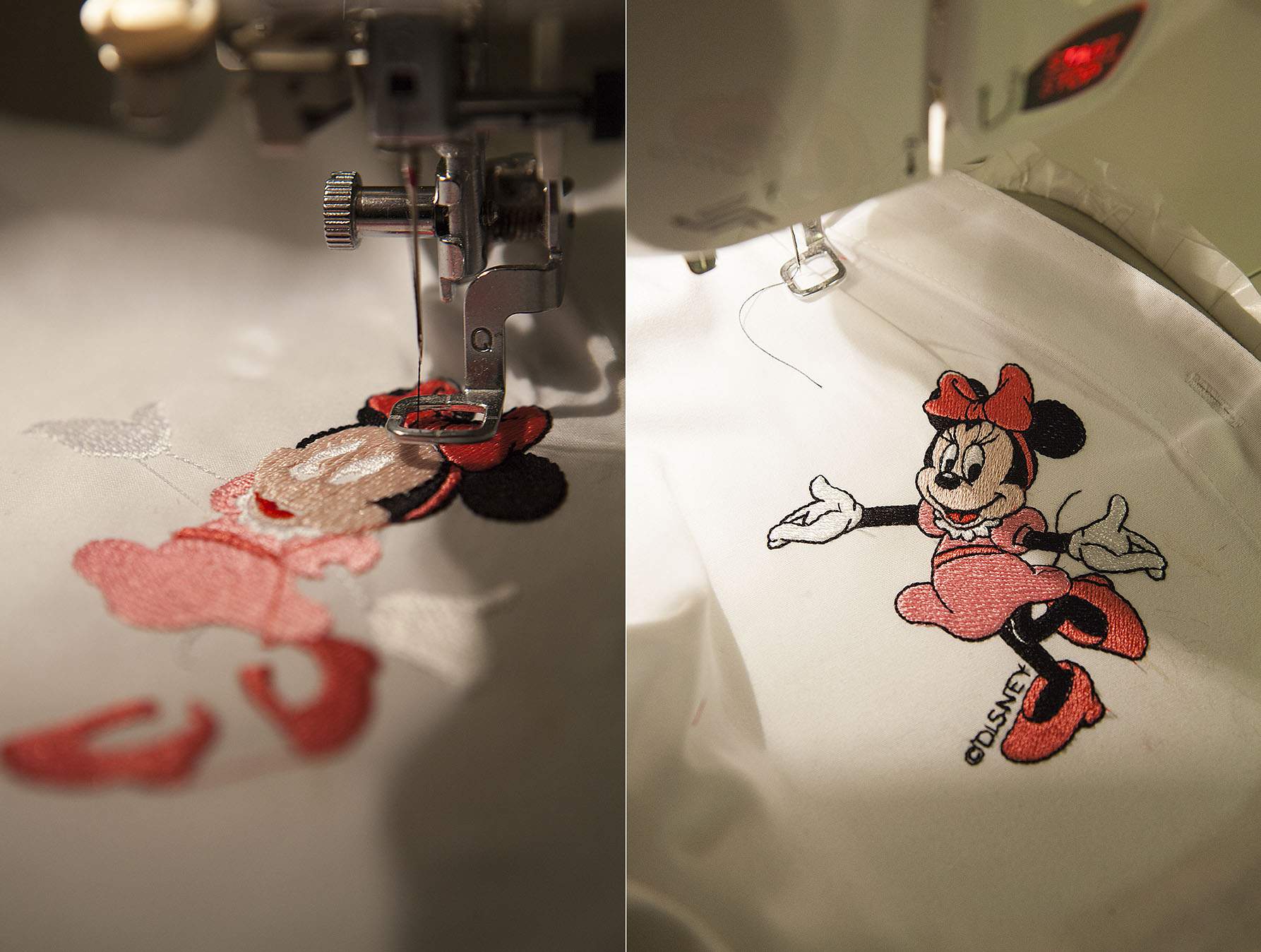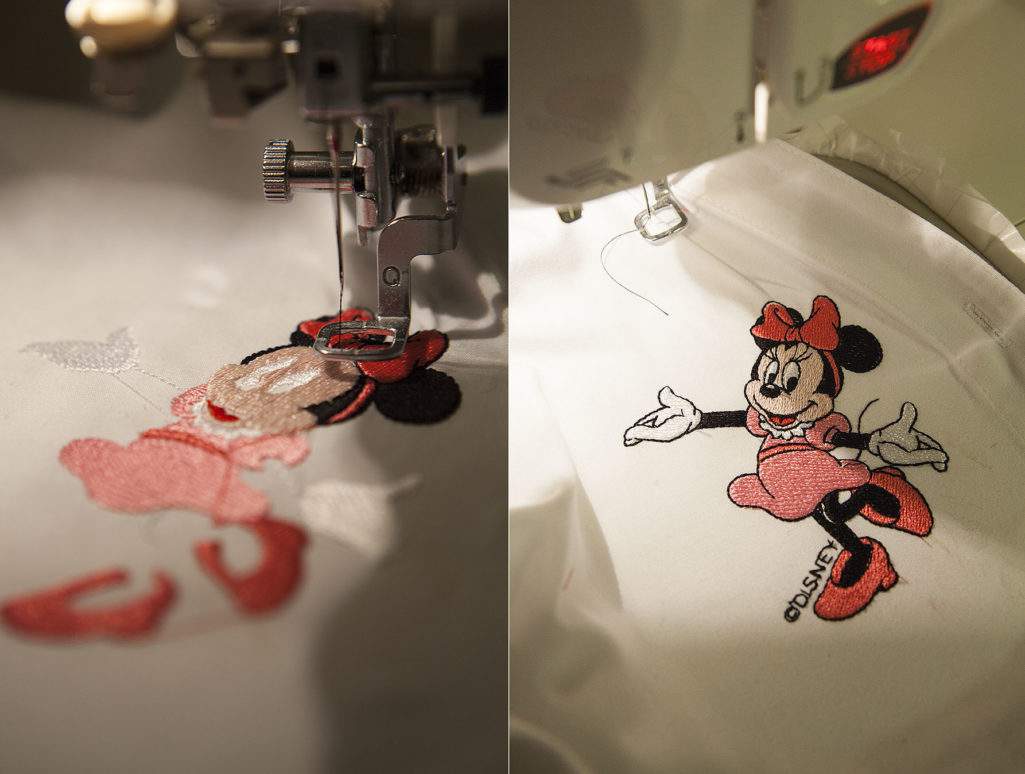 Since my machine is a combination sewing AND embroidery machine, I get the benefit of both worlds.
All I have to do is slide on the embroidery arm attachment when I'm ready to embroider… or remove the arm when I'm ready to do any regular sewing.
When buying an embroidery machine there are so many things to consider.
With that in mind, I've come up with my top 10 tips that I think are most important to factor in, when trying to find the right machine.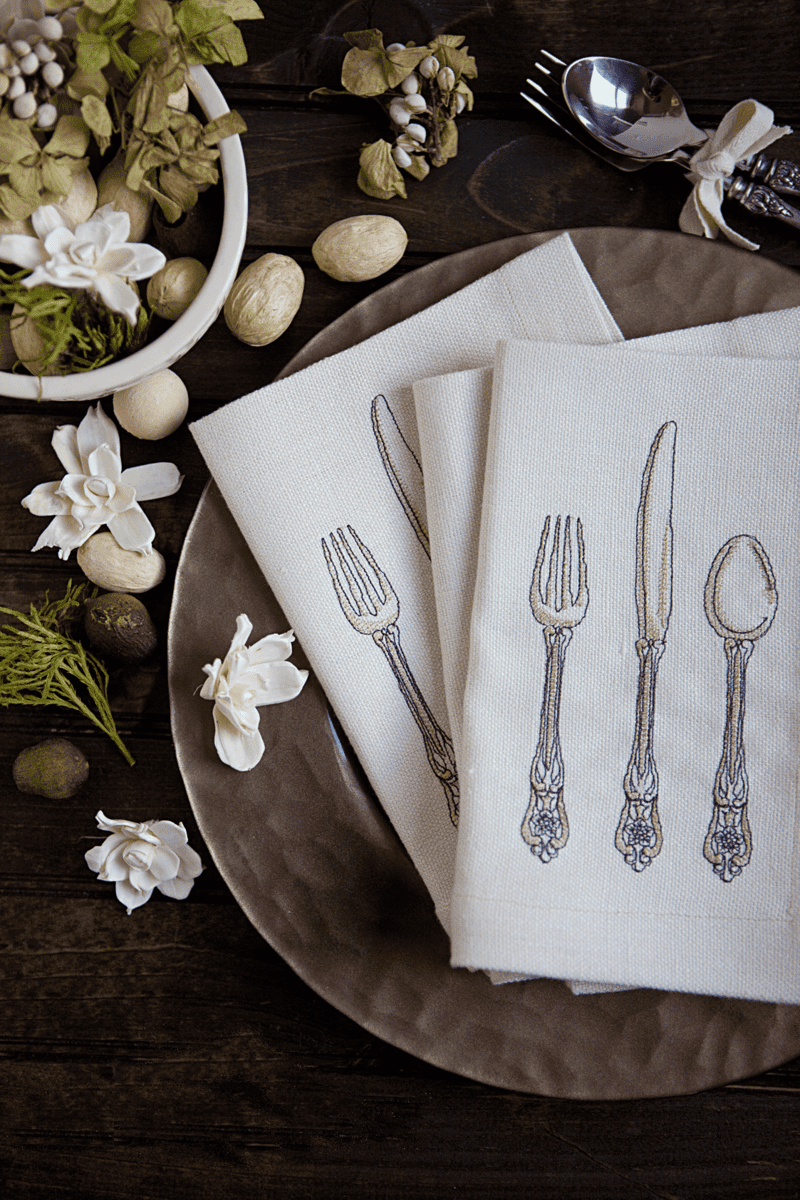 You can see more of the above Embroidered Flatware Napkin project HERE
1-Price Point
Modern day embroidery machines are essentially computers that sew… and with any computer… they can be a bit pricey depending on the model.
An embroidery machine can cost you anywhere from hundreds of dollars to ten-thousand dollars or more.
The price differential is generally based on the level of complexity, enhanced capability and more advanced and sophisticated features of the machine.
Whatever machine you settle on, it's an important investment which makes it even more important to find the best fit.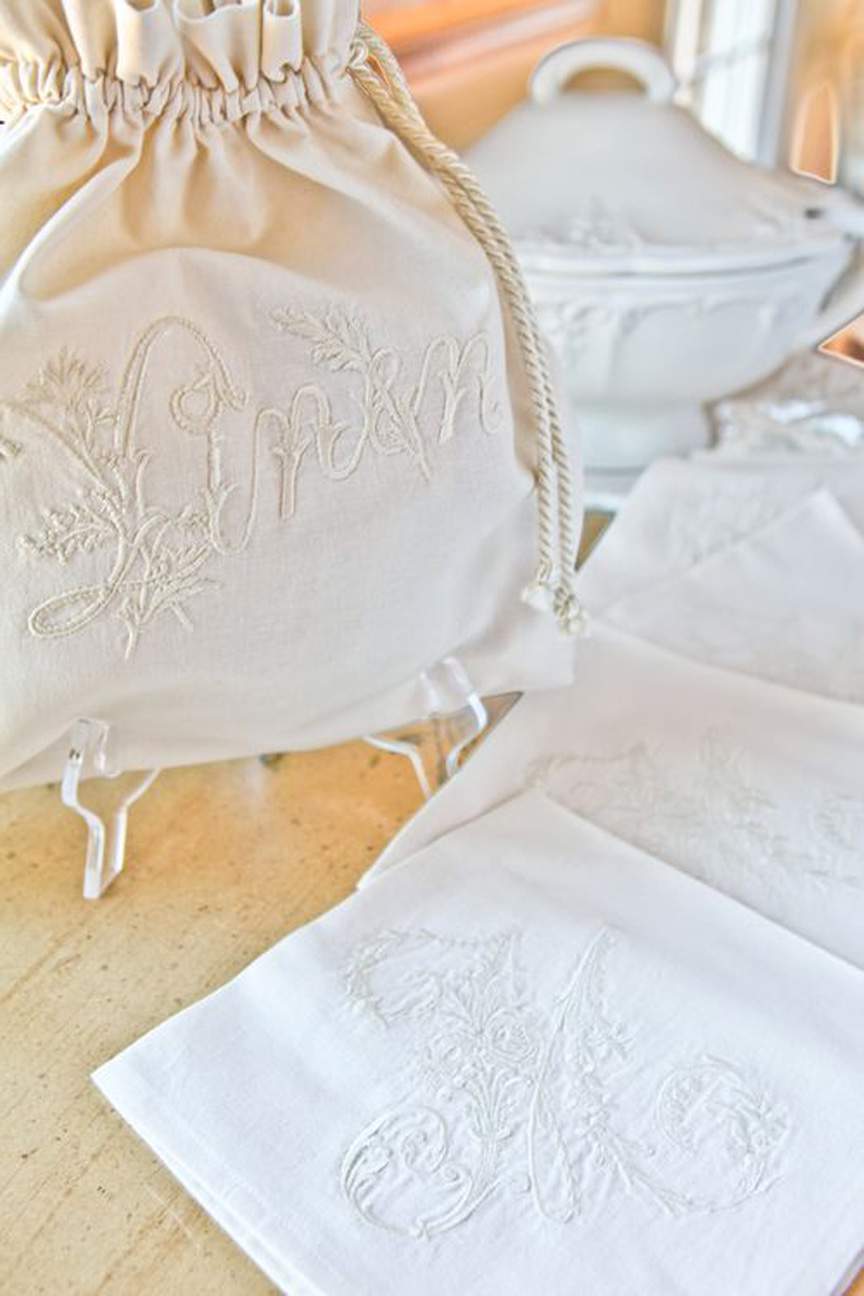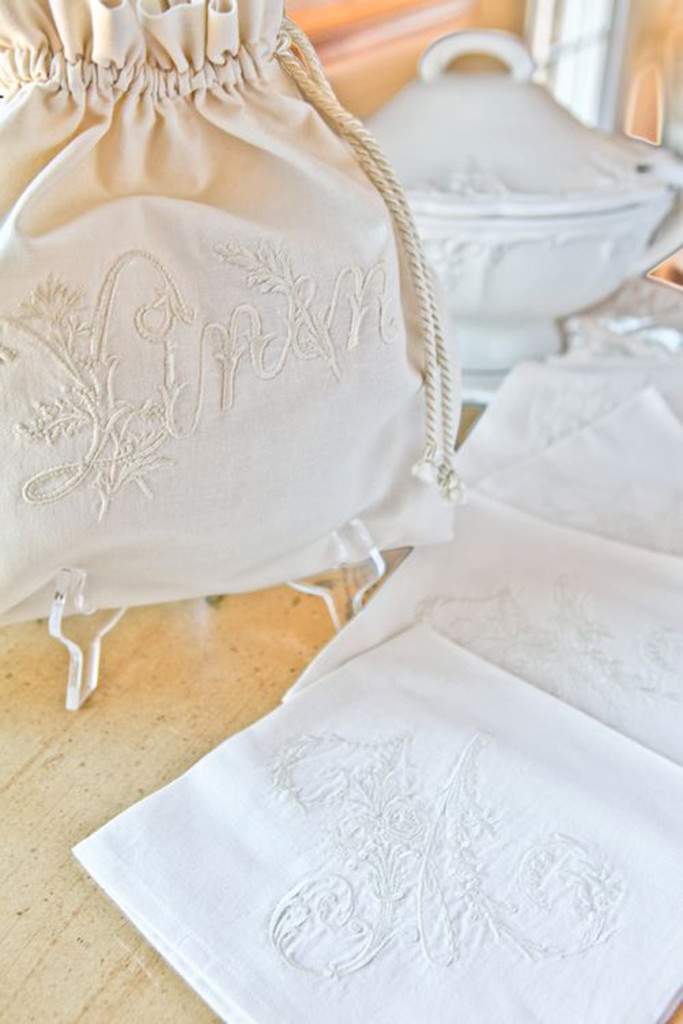 You can see more of the above Embroidered Linen project HERE
2-Personal or Commercial Use
Have you thought about how you might want to use an embroidery machine?
Maybe you only want to stitch out small projects for the pleasure of it… or perhaps you're thinking about starting your own home-based embroidery business.
How you plan to use should factor in what type of machine your purchase.
For example, if you plan to use one for commercial purposes, you'll most likely need to invest in a more powerful, versatile system.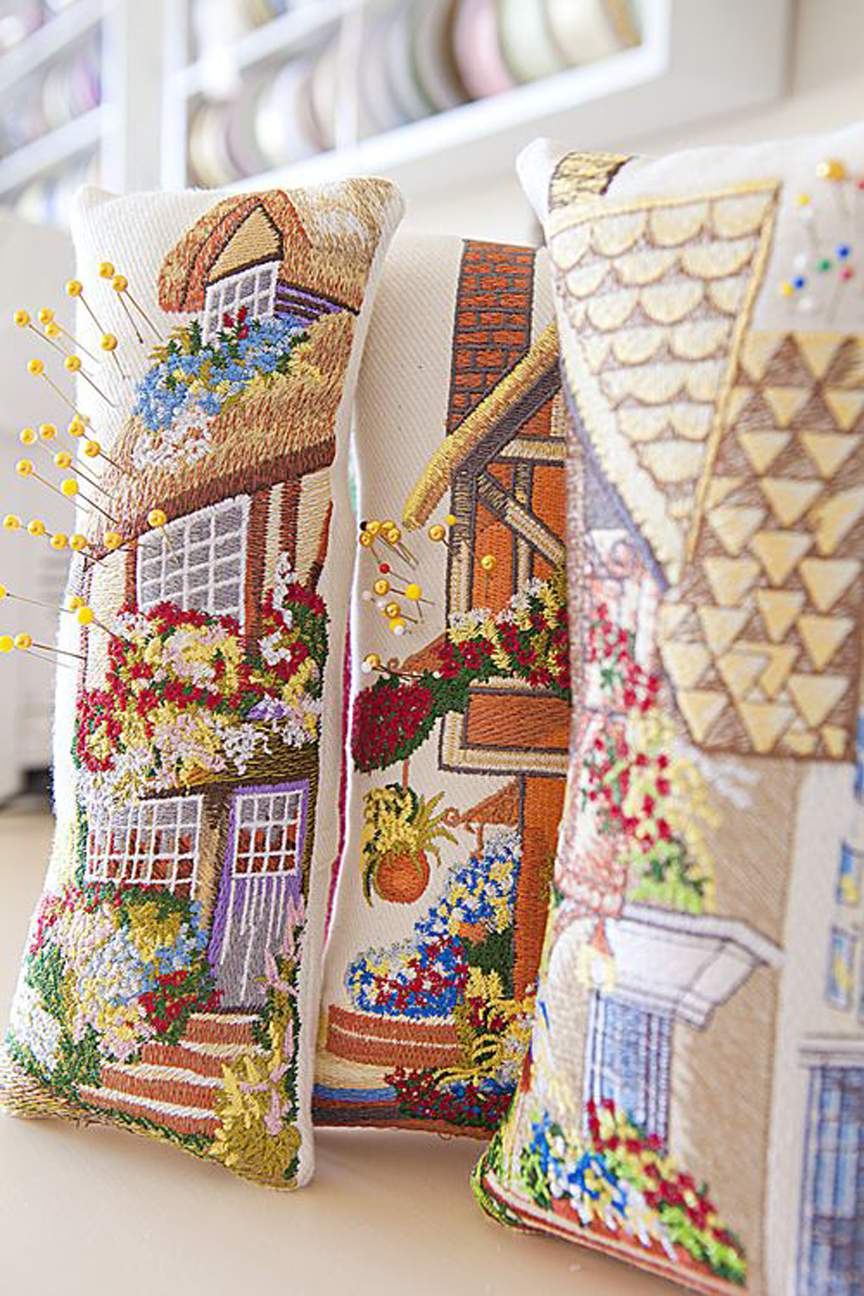 You can see more of the above Embroidered Pincushion project HERE
3-Buy a Machine You Can Grow Into
There are some extremely basic embroidery machine models on the market. However, if you can afford a model with enhanced features, I recommend you lean in. While any machine may feel intimidating at first, you will master the machine before you know it and the more you use it, you'll be ready to tackle more complicated projects.
You don't want to buy a machine that is so basic and limited in its capabilities that you'll literally outgrow it in a matter of months and end up ready to upgrade a short time later.
So, if you can… buy a machine that will allow you some room to grow with advanced capabilities that can accommodate your burgeoning embroidery skills.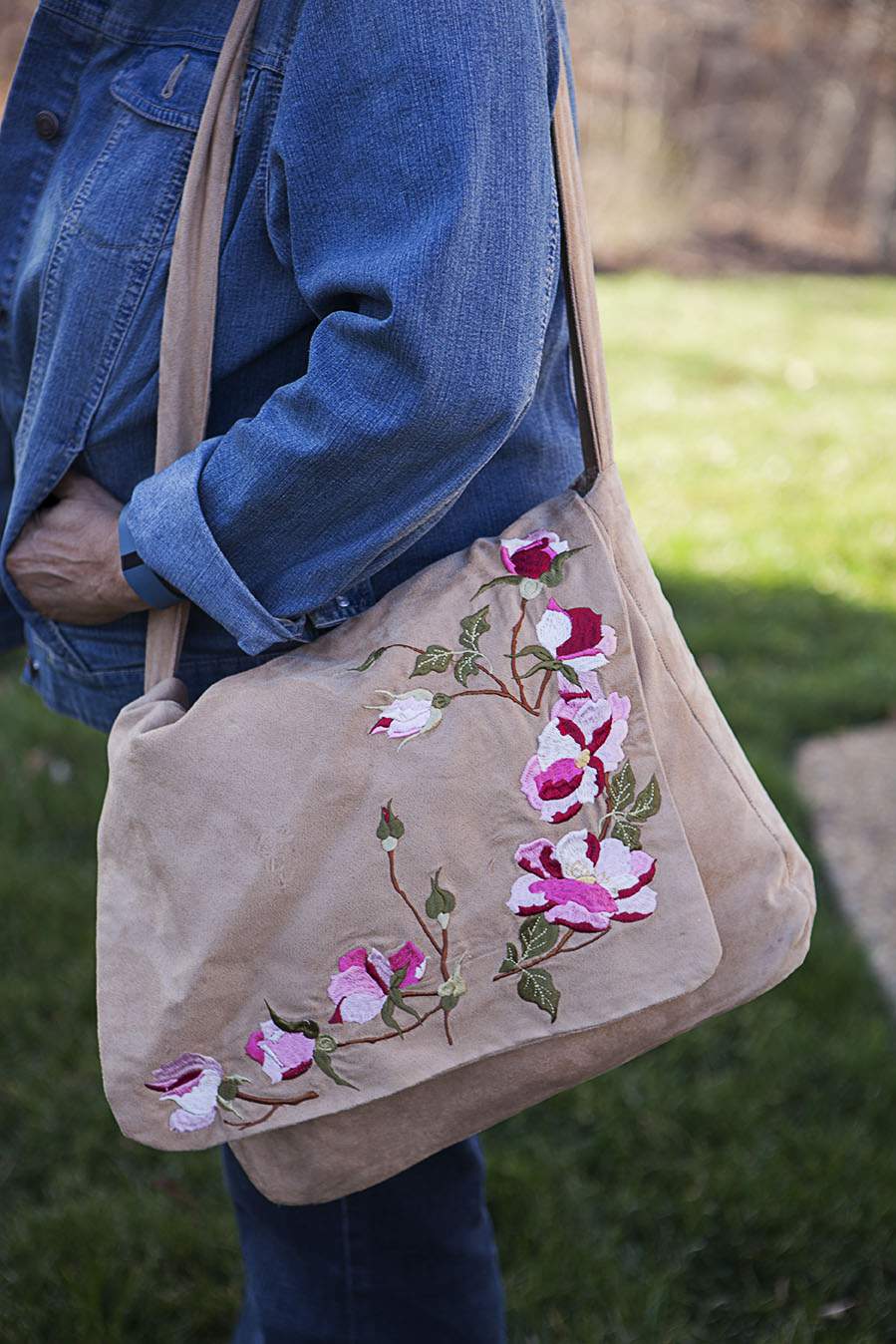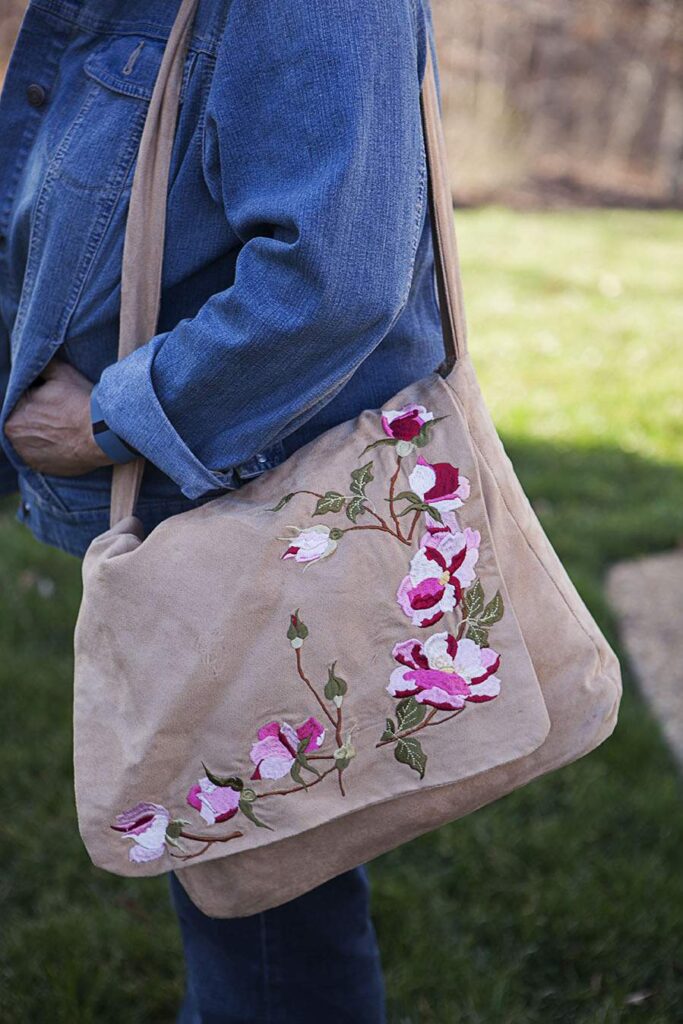 You can see more of the above Embroidered Messenger Bag HERE
4-Determine What's Important to You
I actually ended up buying my embroidery machine because I was in the market to upgrade my regular sewing machine which had a limited and basic stitch selection.
I wanted a machine that had more decorative stitches than the sweet Singer sewing machine that my parents gave me when I was 13 years old which I was still using as an adult.
Settling on a combination sewing/embroidery machine made sense. The ability to create embroidery projects broadened my creative skills and the sewing machine portion provided hundreds of new and decorative stitches to my sewing arsenal.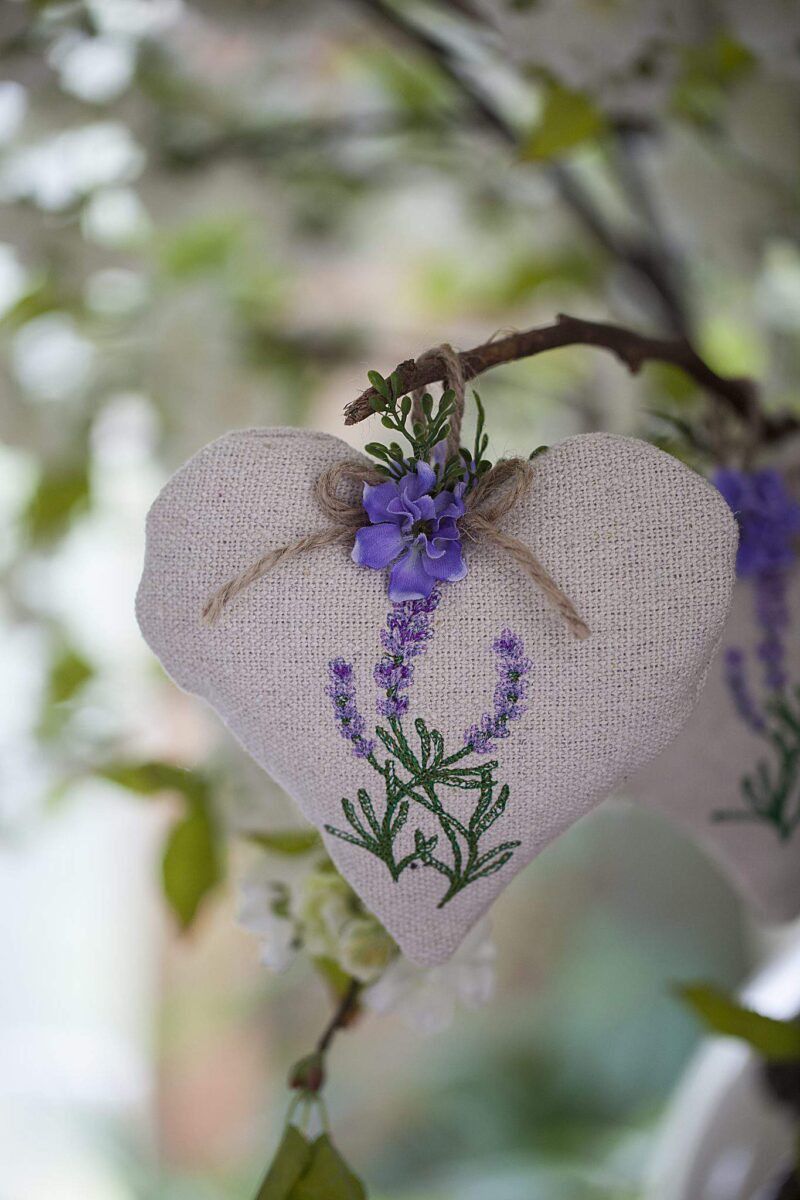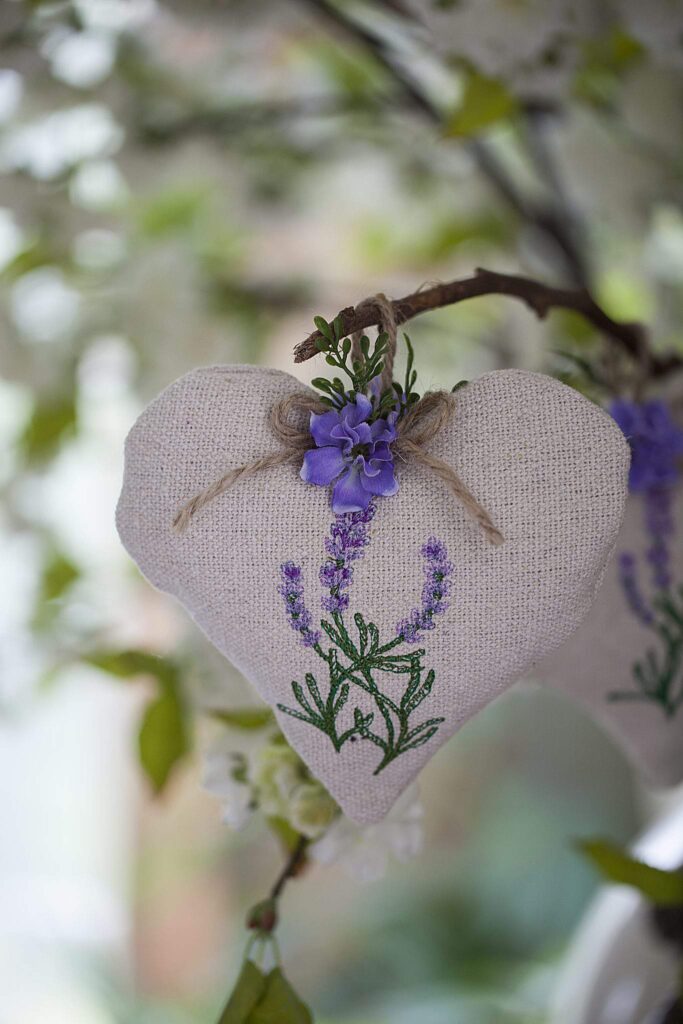 You can see more of the above Embroidered Lavender Heart project HERE
5-Read online reviews
Do you read the Amazon book reviews before you buy a book? I do. It doesn't always sway my decision but it does help provide information I didn't have before.
I suggest you apply that same practice to embroidery machine shopping. Sewists are very honest about what they love and hate about sewing/embroidery machines.
There's a lot of opinions out there from hobbyists and professionals alike that could help guide your search and get you thinking about things you hadn't considered before.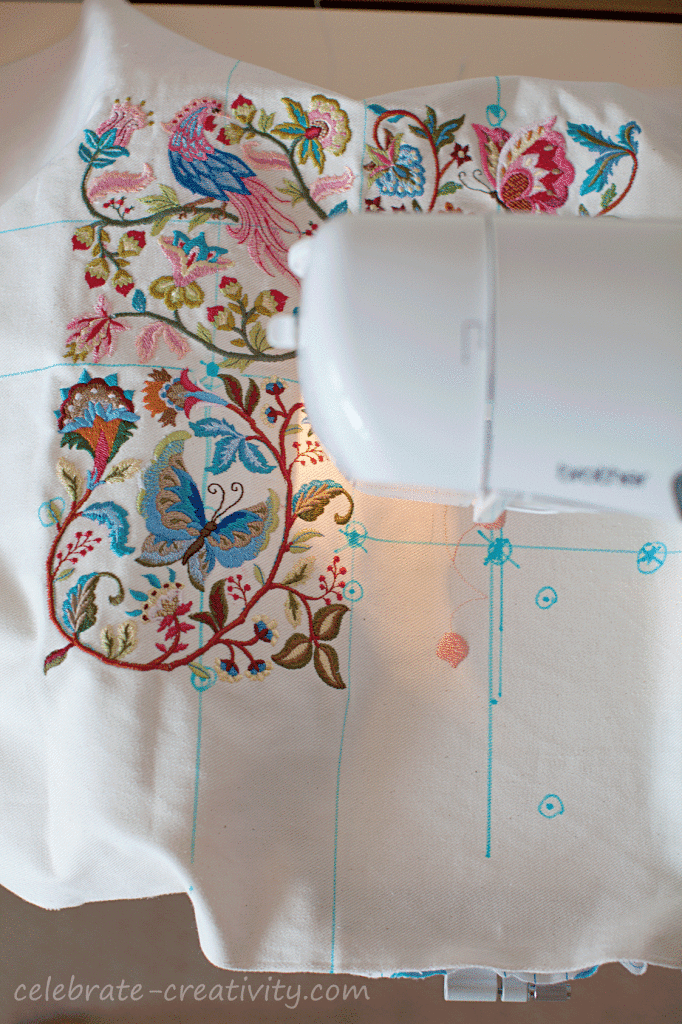 You can see more of the above Embroidered Jacobean Pillow project HERE
6-Get behind the wheel
Please don't buy an embroidery machine before you've taken it for a test drive. I think it's very important to sit in front of a machine and see how it looks, feels and operates under your own fingertips before you pull the trigger on a purchase.
One of the things that ended up distinguishing my machine for me was the large LCD screen where the designs are viewed as they're stitched. A few of the other machines I looked at had much smaller screens and I practically had to squint to see the display.
You wouldn't buy a car before taking it on the road, right? Approach your embroidery machine purchase in the same way.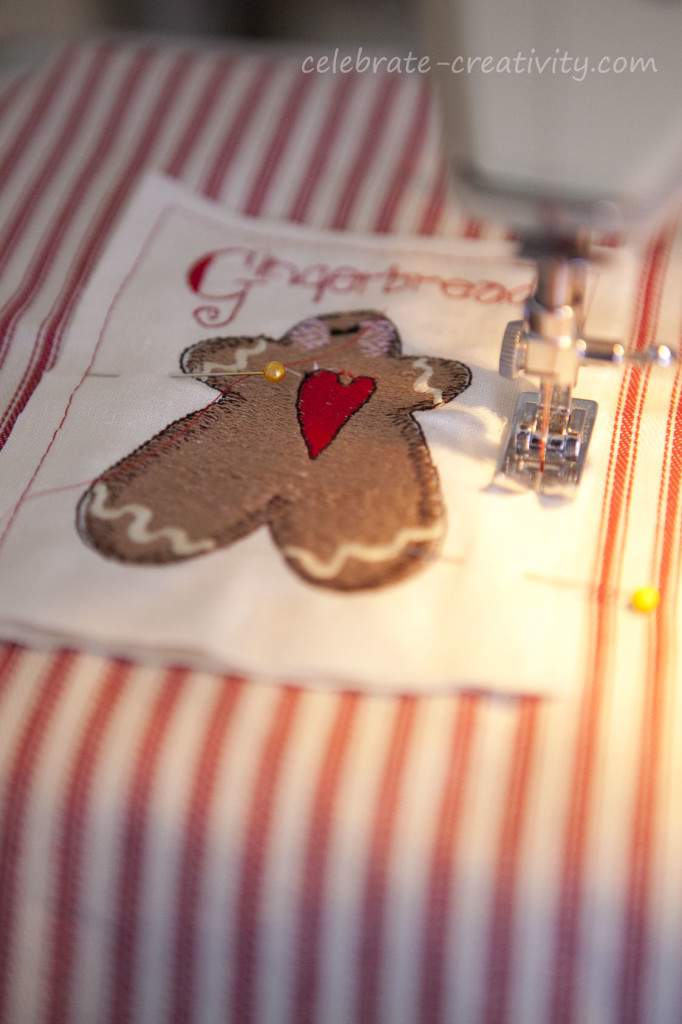 You can see more of the above Embroidered Gingerbread Sack HERE
7-Compare Models and Fear Not
As you're doing your embroidery machine investigations, take plenty of notes.
Draw up a pros and cons spread sheet so you can see how the differences measure up against each other on paper. I think seeing the differences written out helps to distinguish one from the other and can help narrow your focus.
I'll let you in on something else. When I first purchased my machine, I was so intimidated by the apparent complexity… I was afraid to use it. I thought "what have I gotten myself into? I'll never figure this out".
With practice, trial and yes… error… I did figure it out and it didn't take very long either. You'll learn your machine like the back of your hand in no time.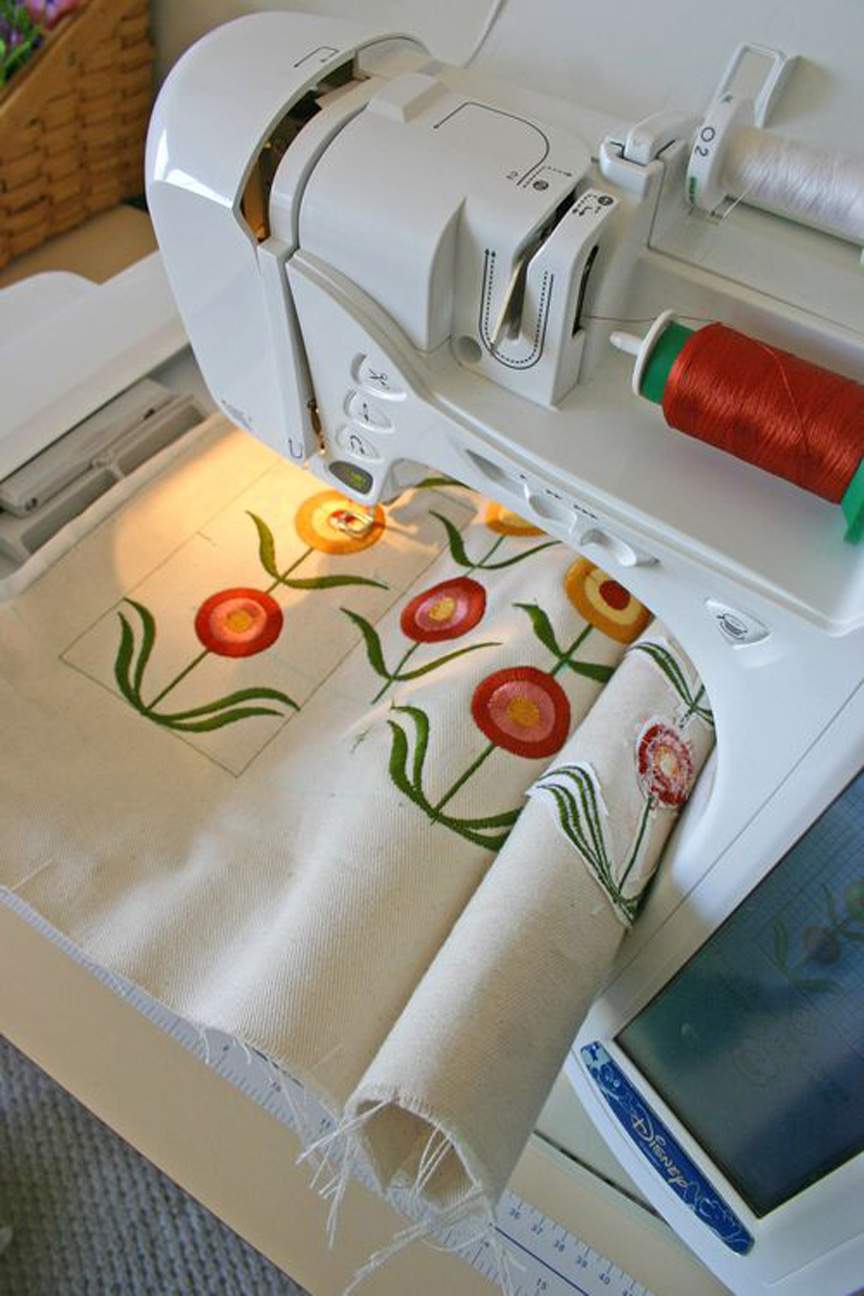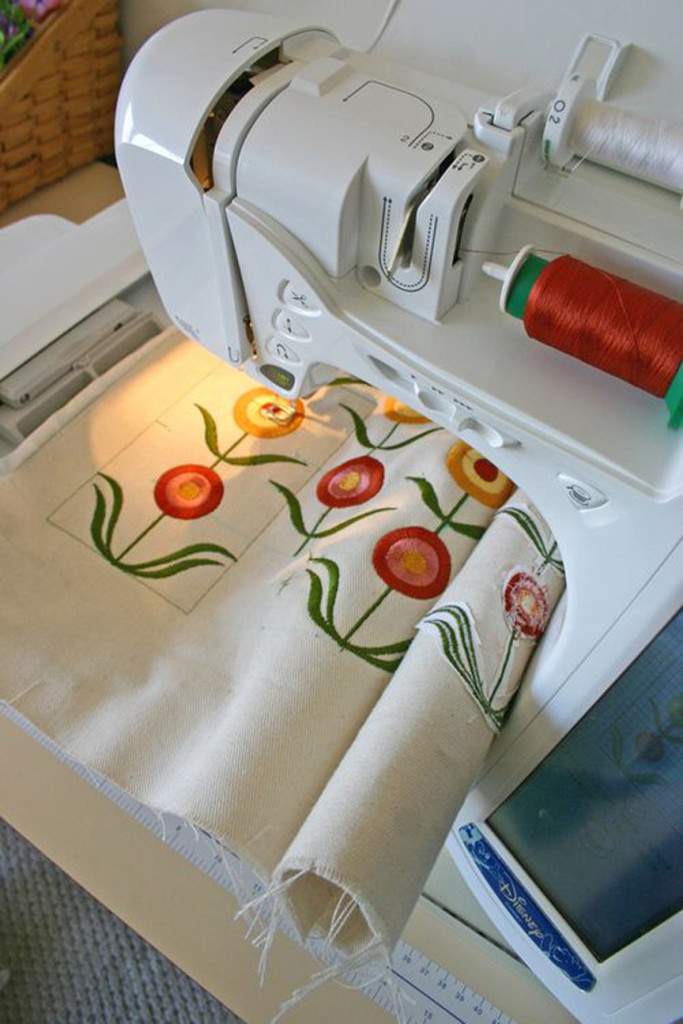 You can see more of the above Embroidered Floral Pillow project HERE
8-Consider a gently-used model
OK, before you say right off the bat, "I don't want a used machine", let me explain this one.
I don't think I'm going out on a limb when I say people who purchase embroidery machines generally take very good care of them. I've had mine for more than a decade and it still looks brand new without a scratch on it. I keep it serviced and even cover it at night to keep it from getting dusty.
Many embroidery machine owners decide to upgrade to the latest and greatest model and often trade in their older model. These trade-ins are typically very good, reliable machines that have not been dogged by the previous owner in any way.
If you decide to buy a used model, just make sure that you purchase a "certified" pre-own from an authorized dealer which means it's been certified by a trusted authority that the machine is as good in the inside as it looks on the outside.
You can see more of the above Embroidered Reindeer Pillow HERE
9-Sit in on an embroidery class
Local shops that sell embroidery machines, often have classes where new owners complete a project using their machines. After I first bought my machine, this is how I actually learned how to use it. I had to use the machine in class which forced me to confront all the once-scary features on my machine.
As a potential embroidery machine owner, you may also be able to sit in on a few classes to watch the machines at work, talk with the instructor and also mingle and question machine owners about their systems.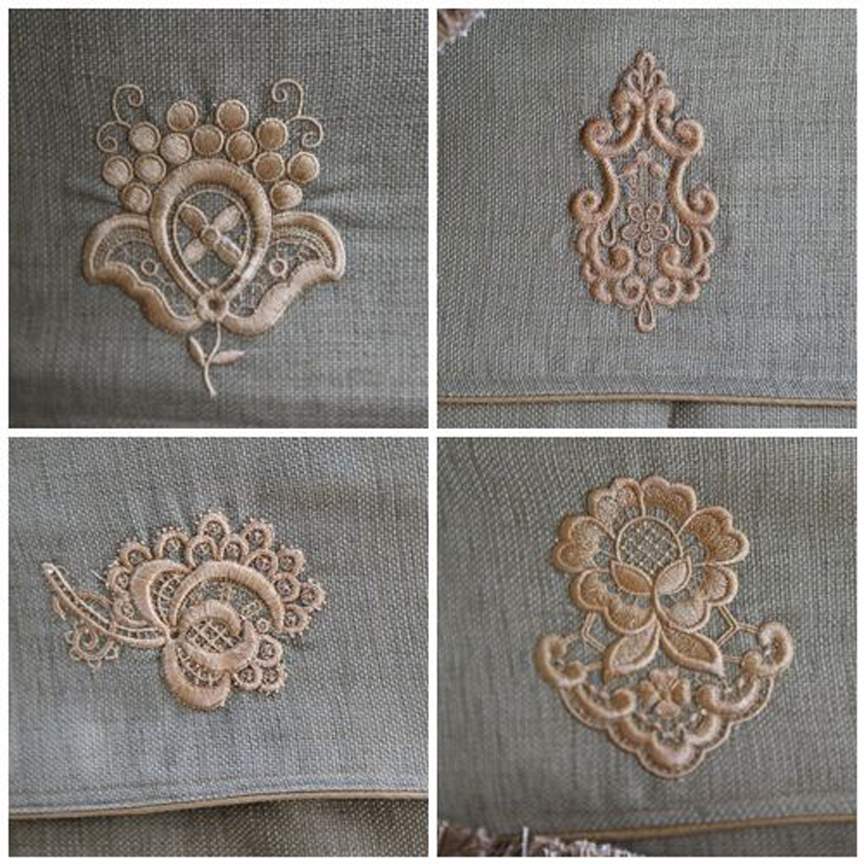 You can see how I used the above embroidery designs HERE
10-Do your research
Don't just dive into buying the first machine you see. You've must shop around for models and prices.
An embroidery machine is definitely an investment and with any type of investment, the more research you do, the better outcome you'll likely have and the more wisely your money will be spent.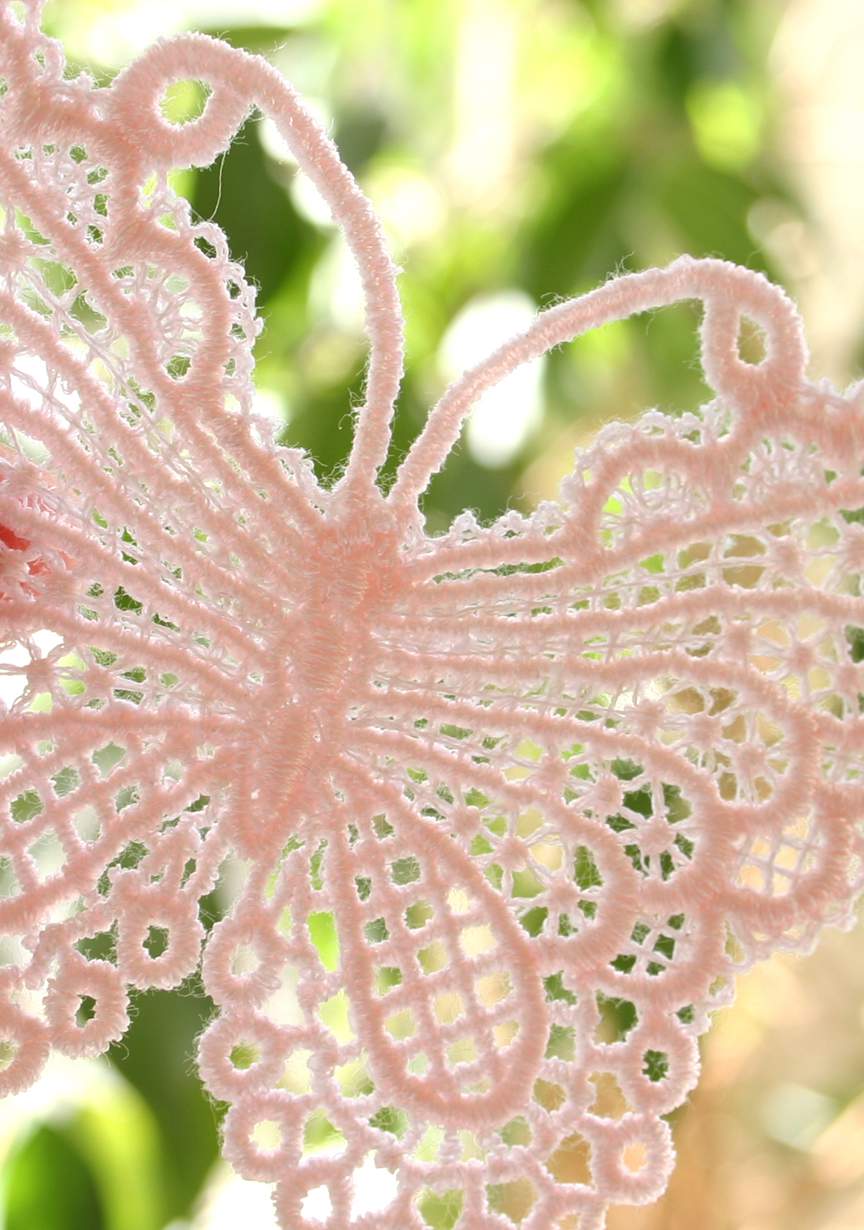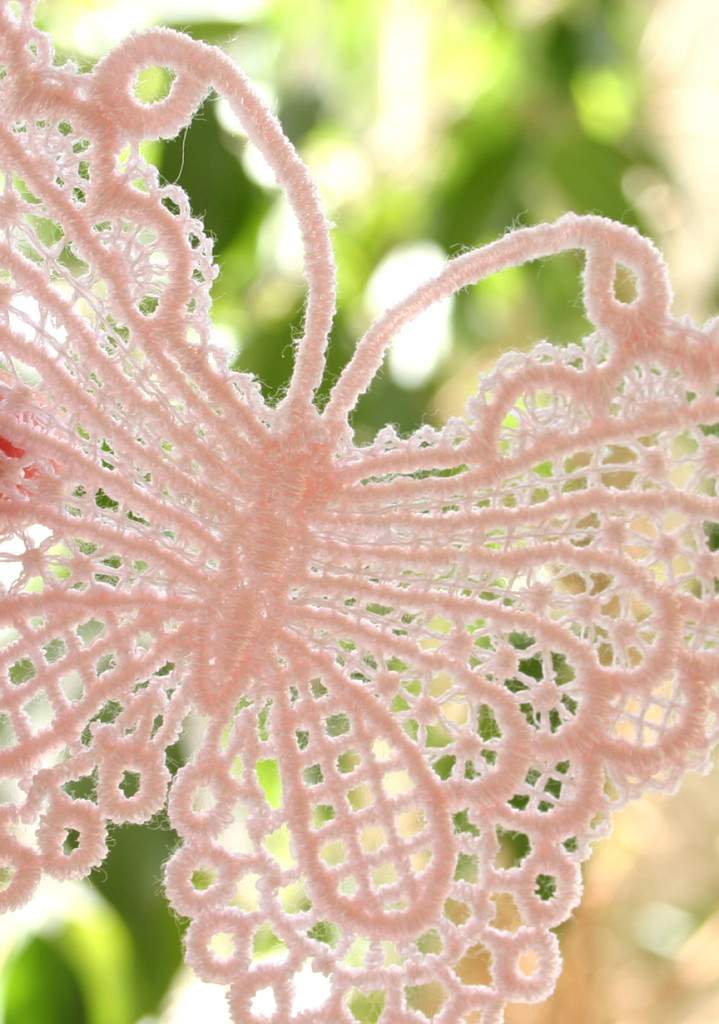 You can see more of the above Embroidered Butterfly project HERE
If you're thinking about getting an embroidery machine, go through the steps I've outlined to help guide and narrow your choices.
Embroidery is not only a lovely hobby…. I gotta say, it's pretty addictive too.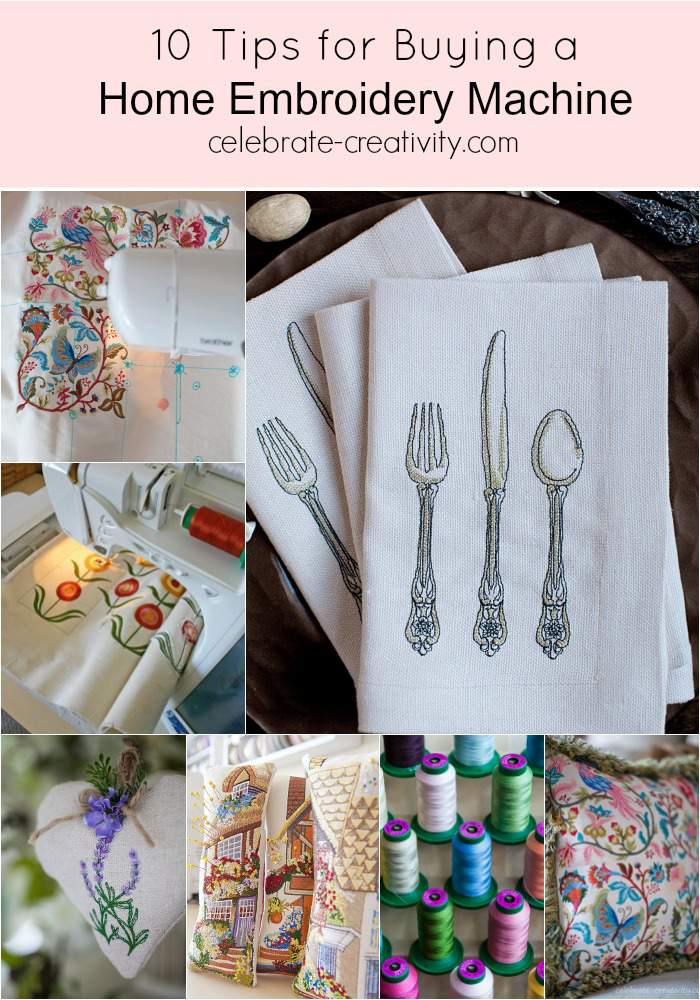 Thanks for stopping by.
See you back here next time. ♥