When I started making my jumbo gingerbread man cookies, I certainly thought they would be the star of this post.
Little did I know that the gift packaging I made to go along with the gingerbread treat would actually steal the show.
Welcome to Day 11 of my 22-day Countdown to Christmas Holiday series.
Today I'm featuring this jumbo gingerbread man with gift sack.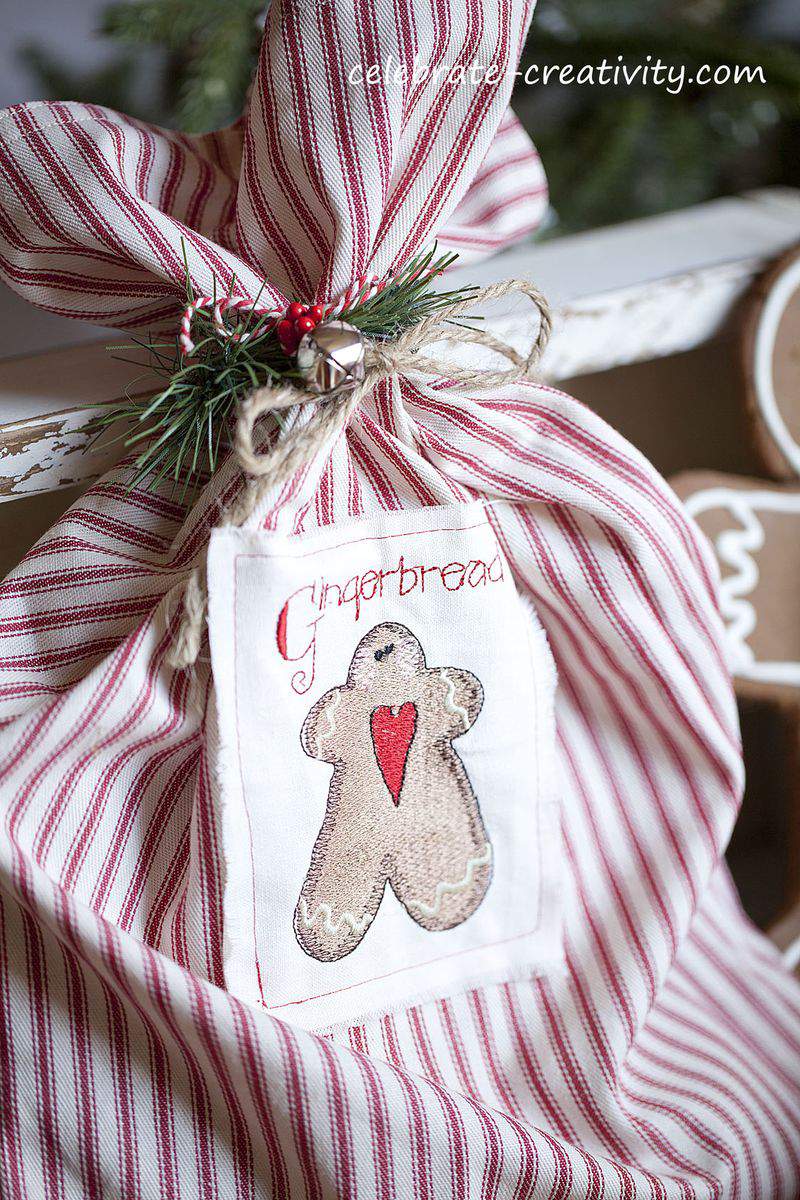 I have to admit, as much as I like the jumbo gingerbread men, I love the little gift sack even more.
Actually, the gift bag was an afterthought but I'm so glad the idea popped in my head because it just completes the overall presentation.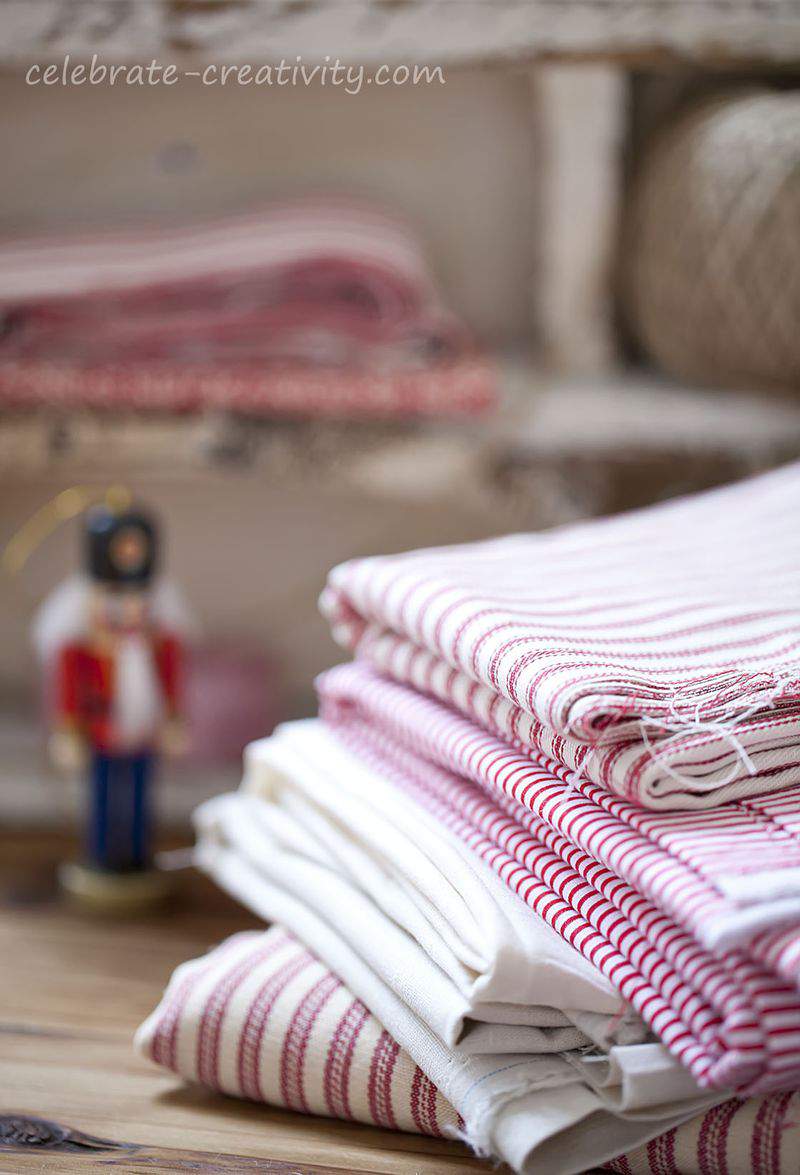 Decide how large your gingerbread man is going to be and cut two pieces of striped fabric about 1/2-inch larger on all sides than the gingerbread man dimensions and about 4-6-inches longer at the top.
You can add a store-bought applique to the front of the bag, hand embroider an image or use an embroidery machine if you have one.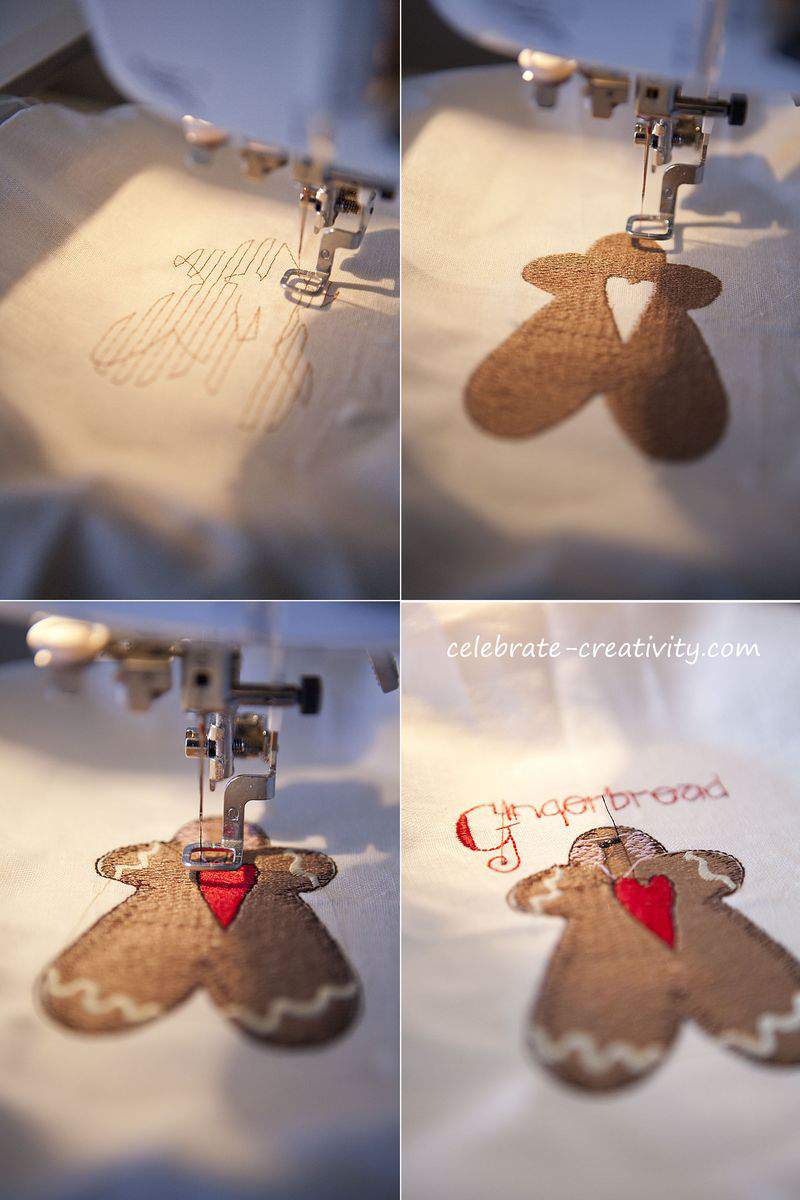 I like to share how machine embroidery stitches out it because it's so cool to see the image take shape.
Perhaps you can leave a little note for Santa this year with an embroidery machine at the top of your list.
NOTE: I bought this gingerbread embroidery design many years ago at a local quilt shop. However, if you have an embroidery machine and want the design, I was able to find the same collection online here.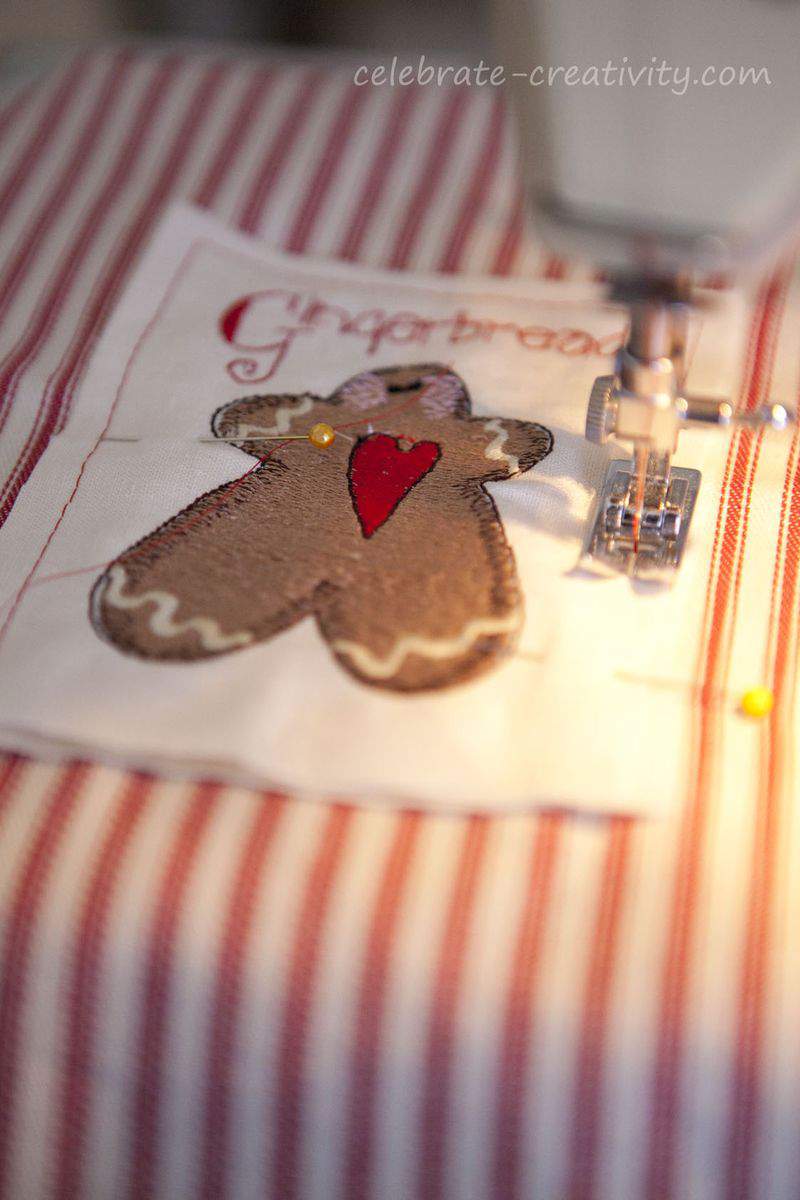 I put the embroidery on a small piece of linen so that I could attach it separately to give the finished bag it a little more of a classic-country presentation.
Once the embroidery is complete, attach it to the front of the bag by stitching around the outside of the fabric square.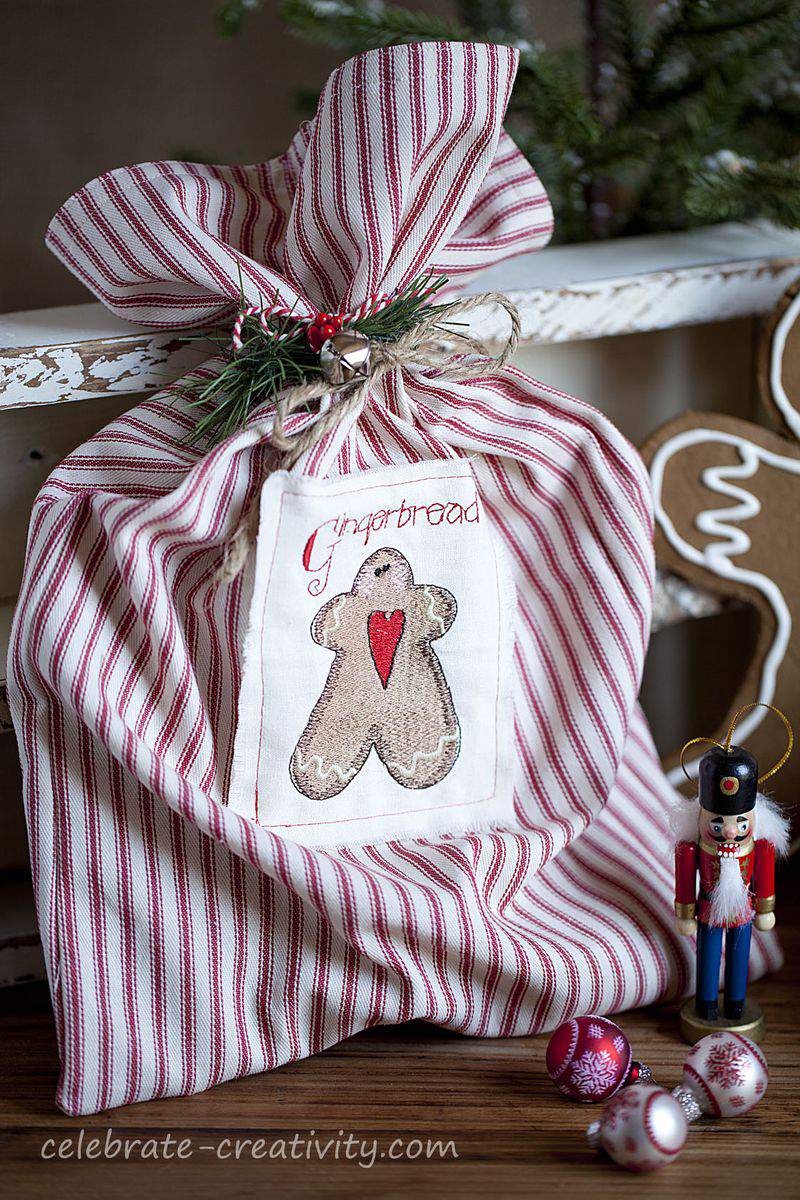 Put right sides of the fabric together and stitch around the sides and the bottom.
Turn the bag inside out and fold the top over (twice) about 1/4-inch and top-stitch.
Pull a few of the threads around the embroidered patch for a more "ragged" edge and embellish the bag as you please.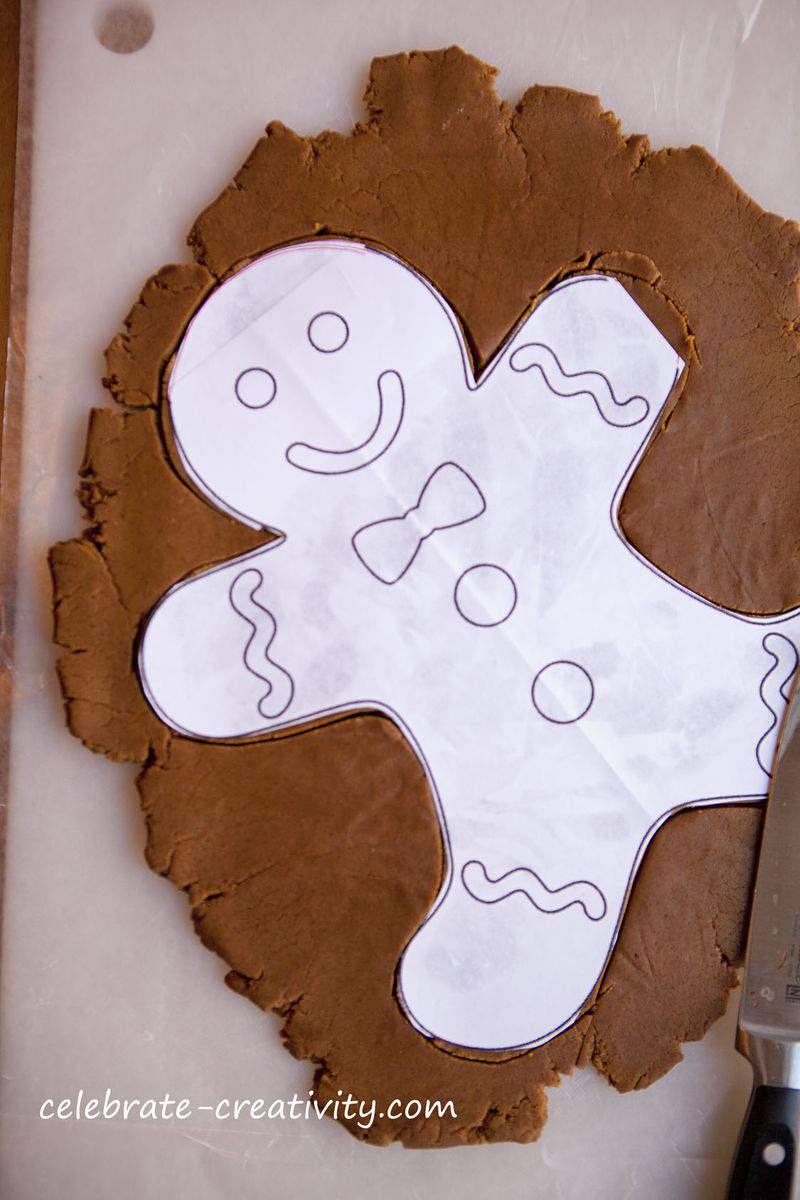 For the jumbo gingerbread man, start with a favorite gingerbread recipe.
I found this gingerbread image on-line, printed it out and just enlarged the printout to an 11-inch outline to use as a template.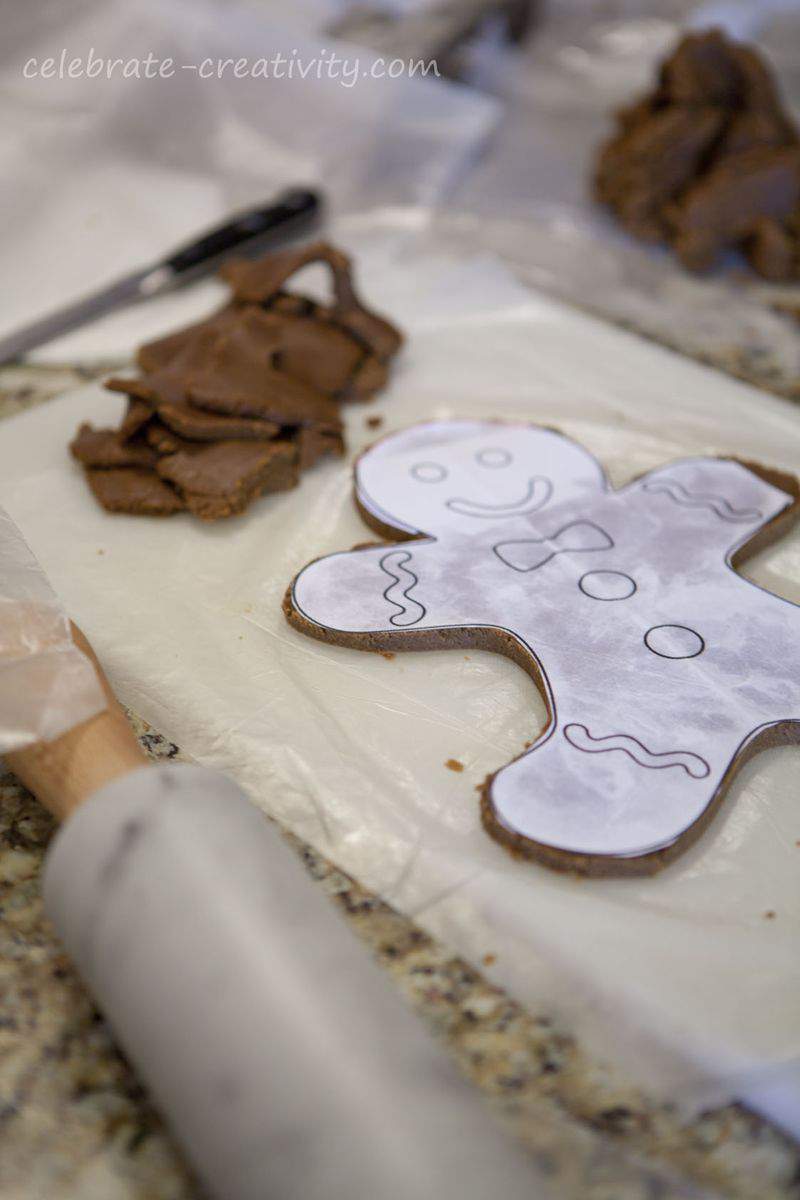 Place the template over the rolled gingerbread dough and use a sharp knife to cut around the outline.
Peel off the template and bake per your recipe directions.
Give the big guy some personality with Royal icing and cinnamon drops.
This gingerbread man measures 11-1/2 inches tall X 6-1/2 inches wide.
Now, that's a mouthful.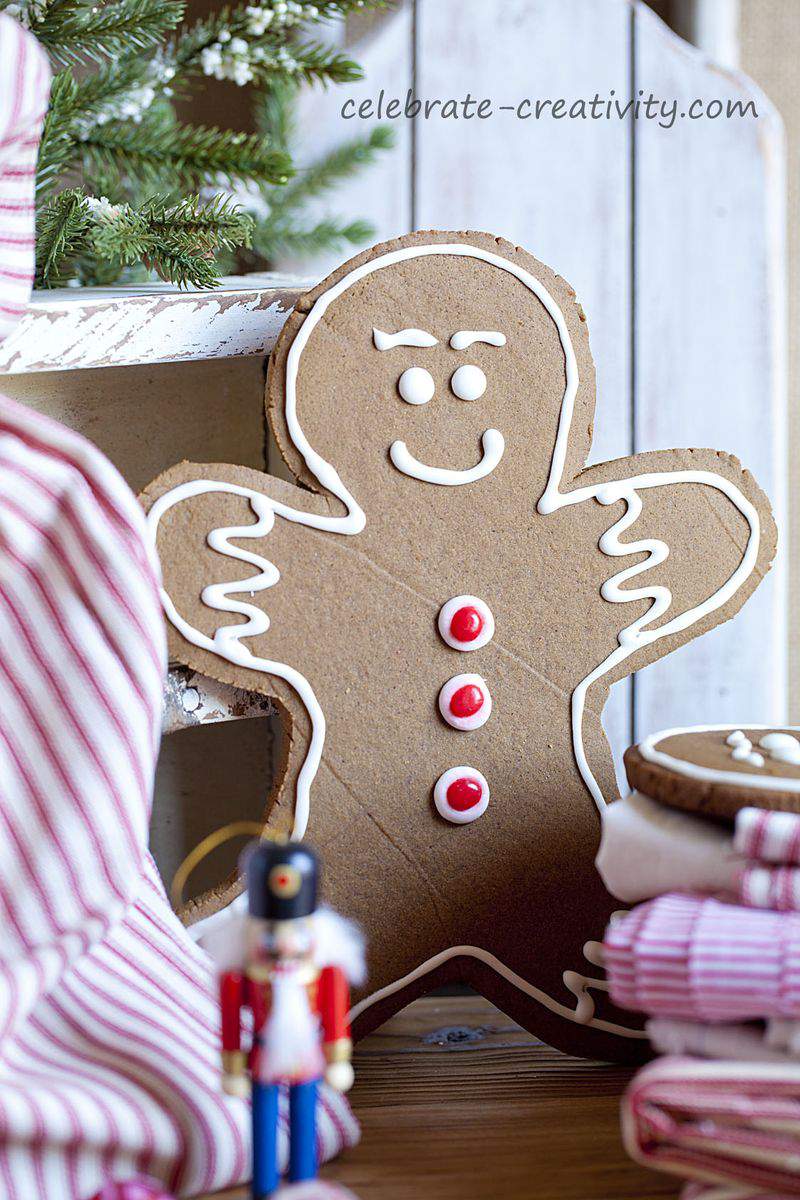 Every once in a while my own little gingerbread boy peeks his head into my photo shoots for good fun.
Jordy seems to have a keen sense of timing.
Somehow, he always appears near my edible projects right when I'm done photographing them.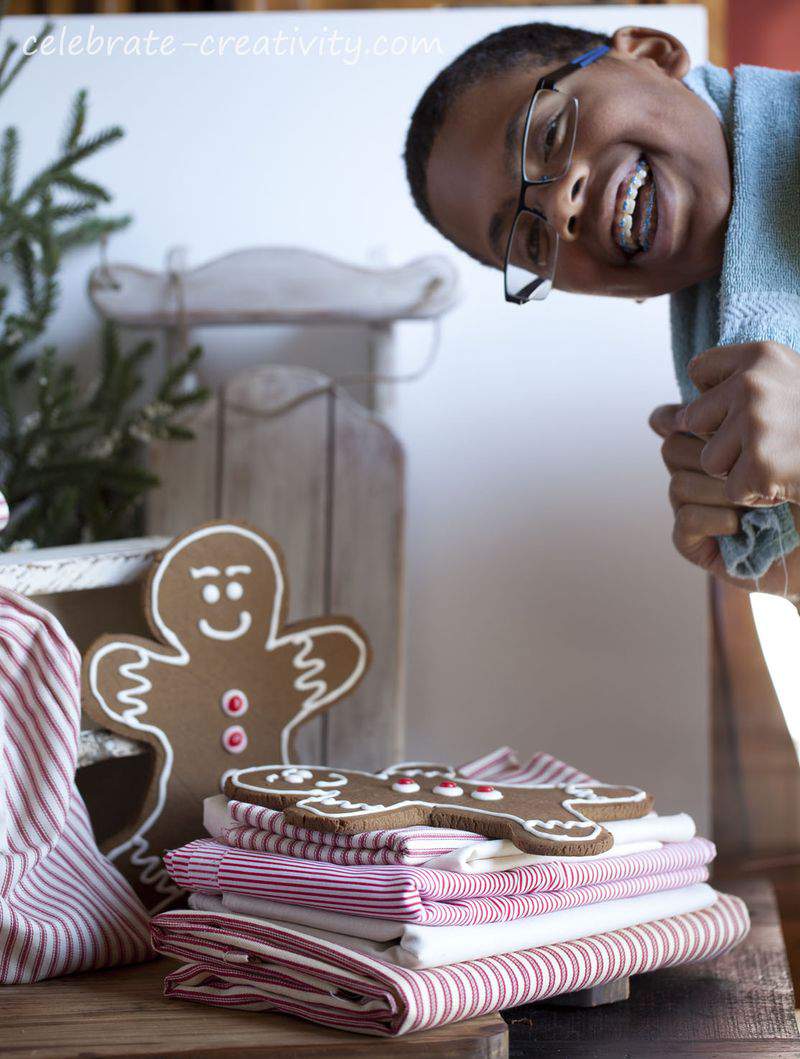 Put the jumbo gingerbread man in a jumbo plastic goodie bag and then, put that bag inside your handcrafted gift bag.
After your gift recipient gobbles the contents, they'll have an adorable gingerbread bag to use and remember you by.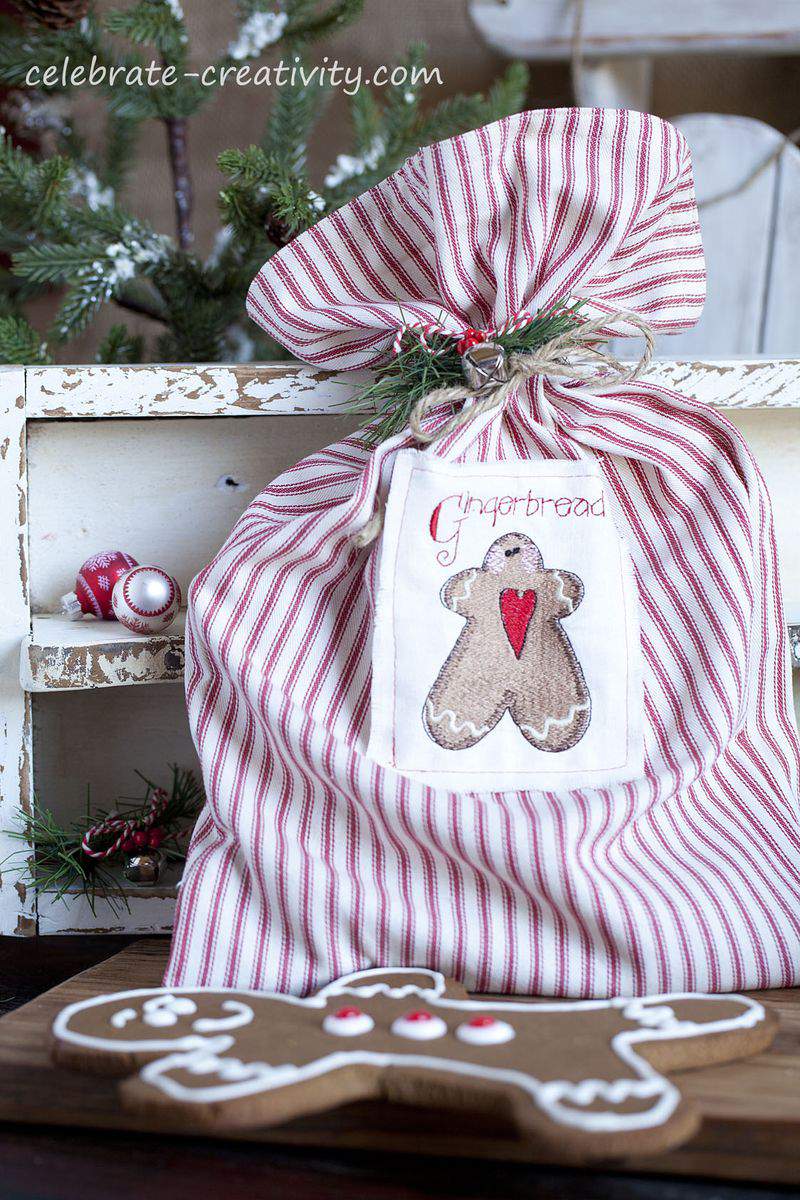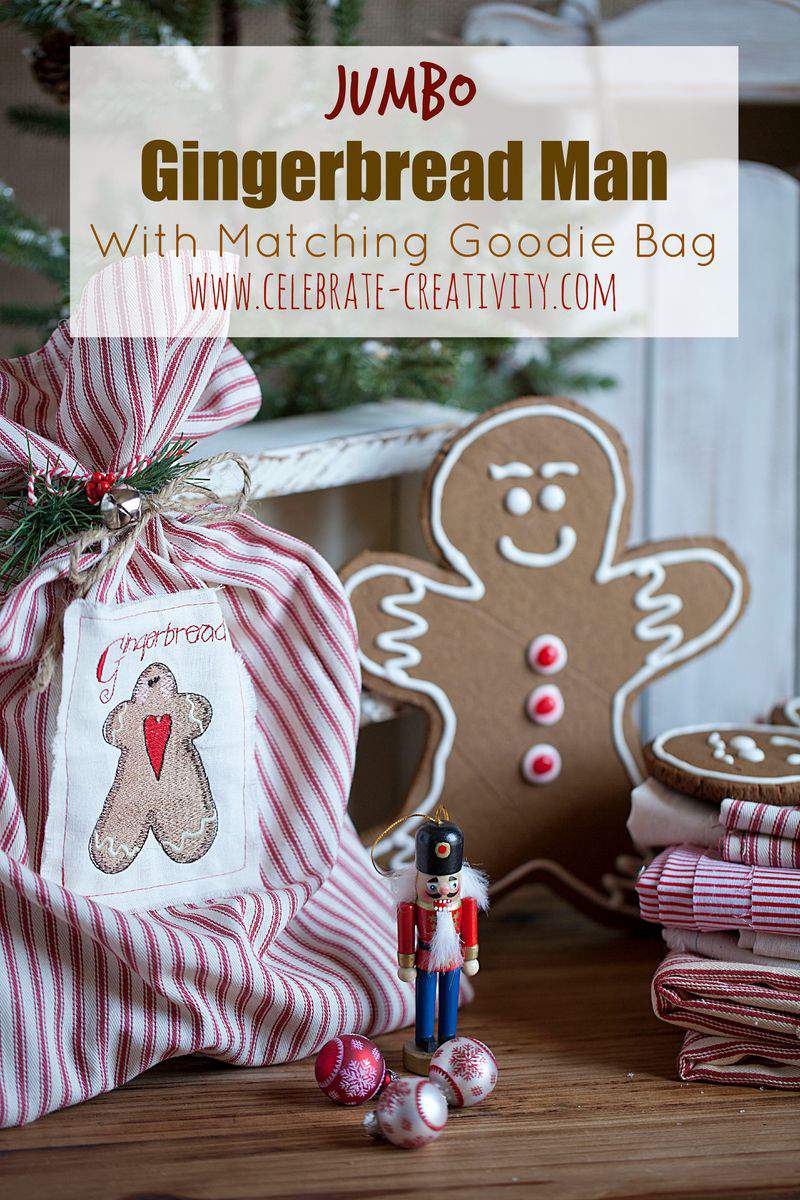 Thanks for popping by.
See you right back here tomorrow for Day 12 of my
COUNTDOWN TO CHRISTMAS HOLIDAY SERIES. ♥
In case you missed any ideas in my series, here's a look at:
Day 1|Day 2|Day 3|Day 4|Day 5|Day 6|Day 7|Day 8|Day 9|Day 10