D
o you like Biscotti?  I hope your answer is YES because this is one dessert that would make a perfect holiday dessert offering.
Welcome to Day 9 of my 22-day COUNTDOWN TO CHRISTMAS HOLIDAY SERIES.
Today, I'm serving up Biscotti in a most delicious way which combines the sweet taste of cranberries with the salty crunch of pistachios.
As you can see, every bite of this Biscotti yields an abundance of goodies embedded in the crust.
This screams scrumptious with the inclusion of pistachios, dried cranberries and an optional dip in melted milk chocolate.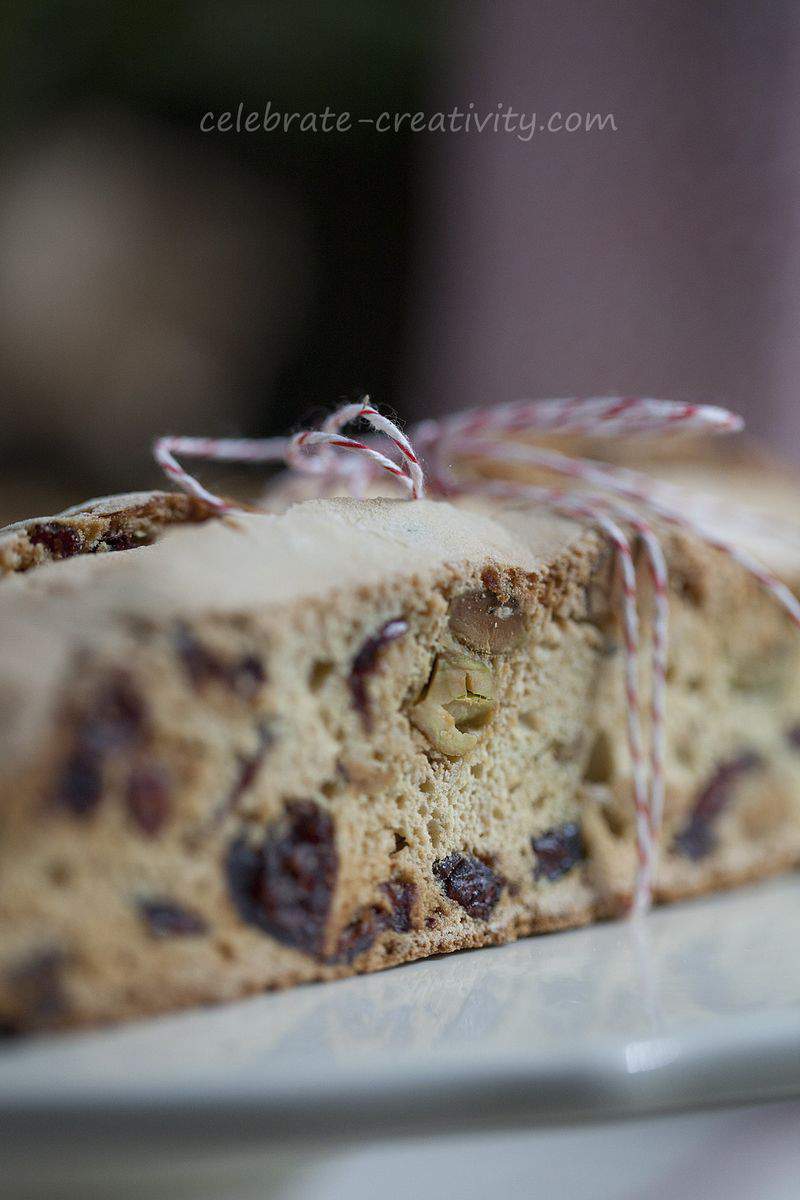 You'll need 2-cups of flour, 1-1/2-teaspoons of baking powder, three eggs, 1cup of cranberries, 1-cup of shelled, unsalted pistachios, 2-teaspoons of vanilla and 3/4-cup of super fine sugar.
Lightly beat the eggs and set aside.
Sift the flour, baking powder and sugar in a bowl.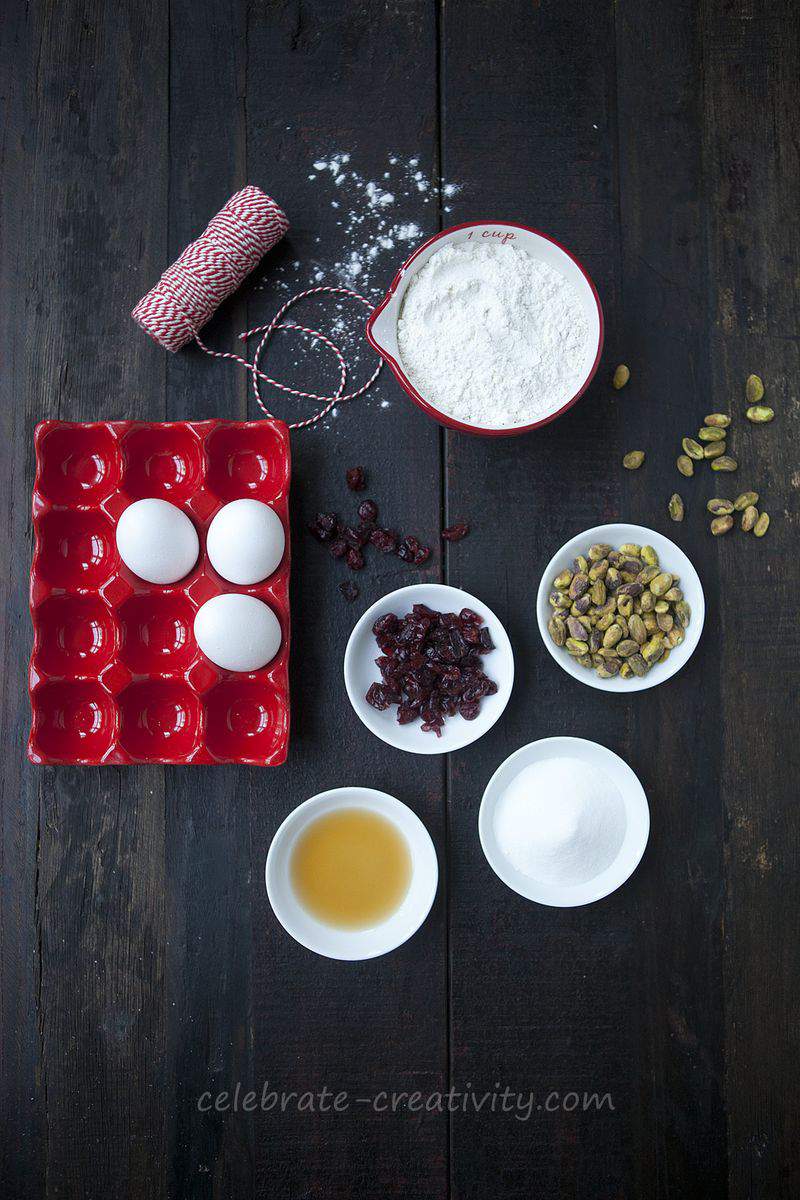 Add the eggs, vanilla, cranberries and pistachios to the dry mixture and combine thoroughly.
Preheat oven to 325-degrees.
Turn the dough onto a well-floured surface and knead until the dough is smooth and un-sticky.
Divide the biscotti dough in two equal sections.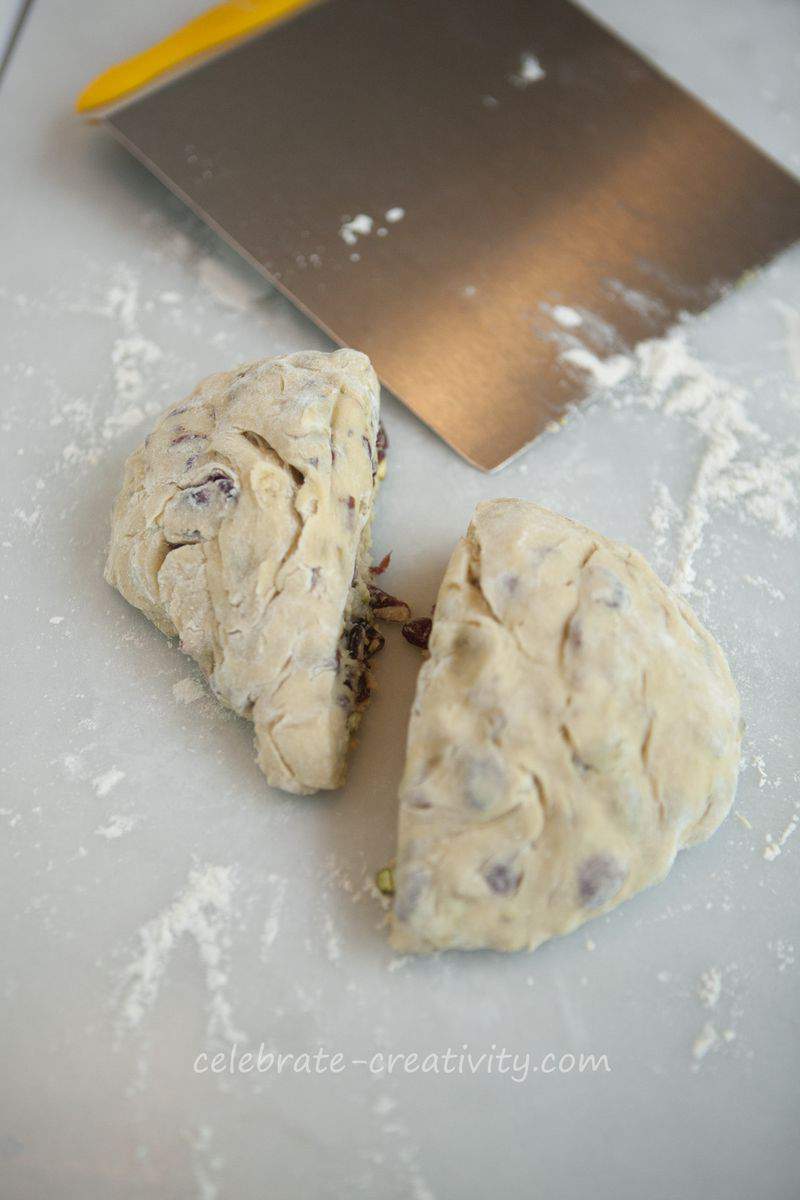 Form the halves into two even-sized logs.
Bake in a 325-degree oven.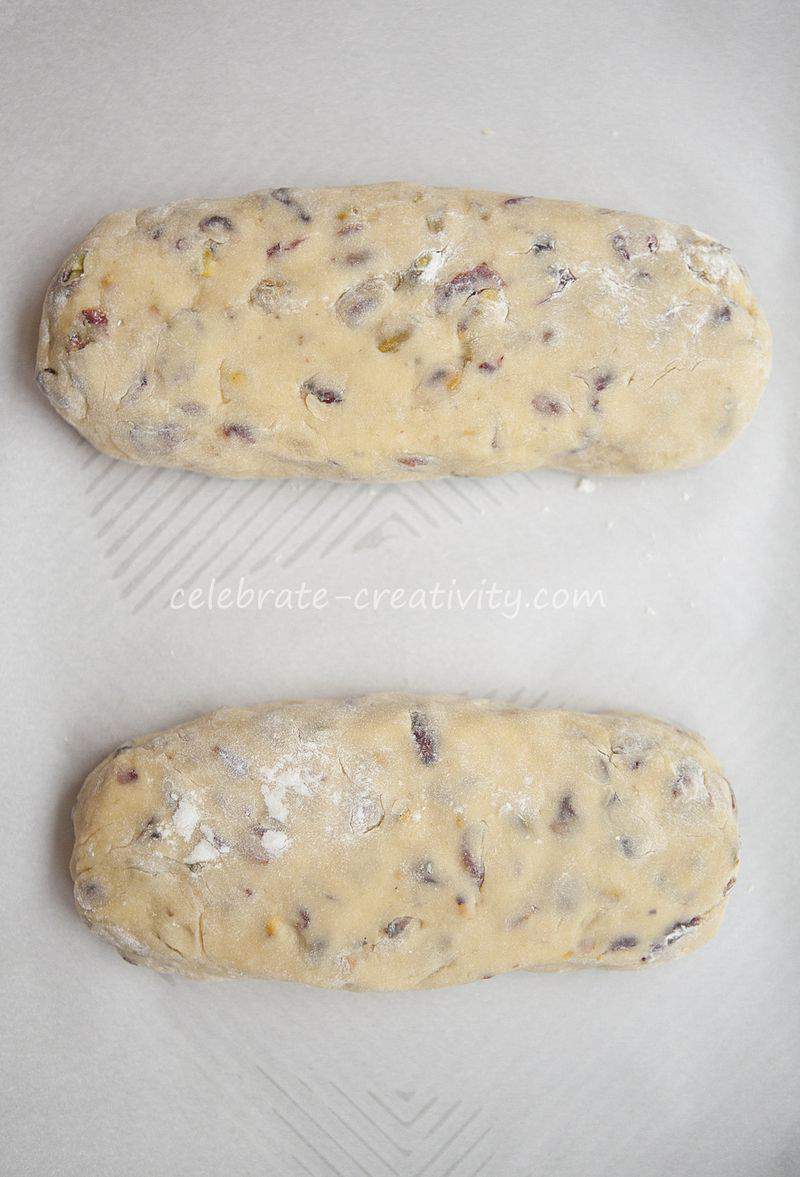 Bake both logs for about 30-35-minutes until the dough is firm.
Allow the logs to cool completely.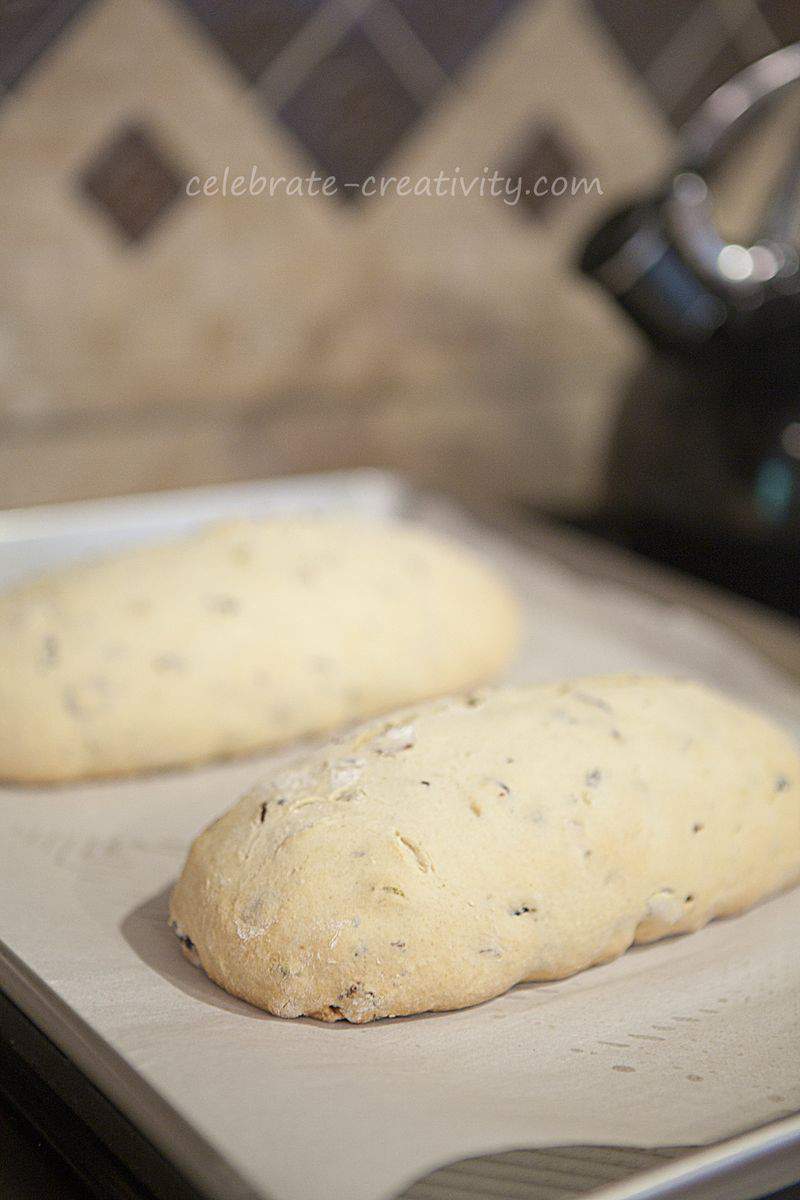 Cut the logs into thin slices and return to the 325-degree oven for about 11-minutes until golden brown.
Remove from the oven and turn the slices over and return to the oven to bake for another 3-4 minutes until the opposite side is as golden brown.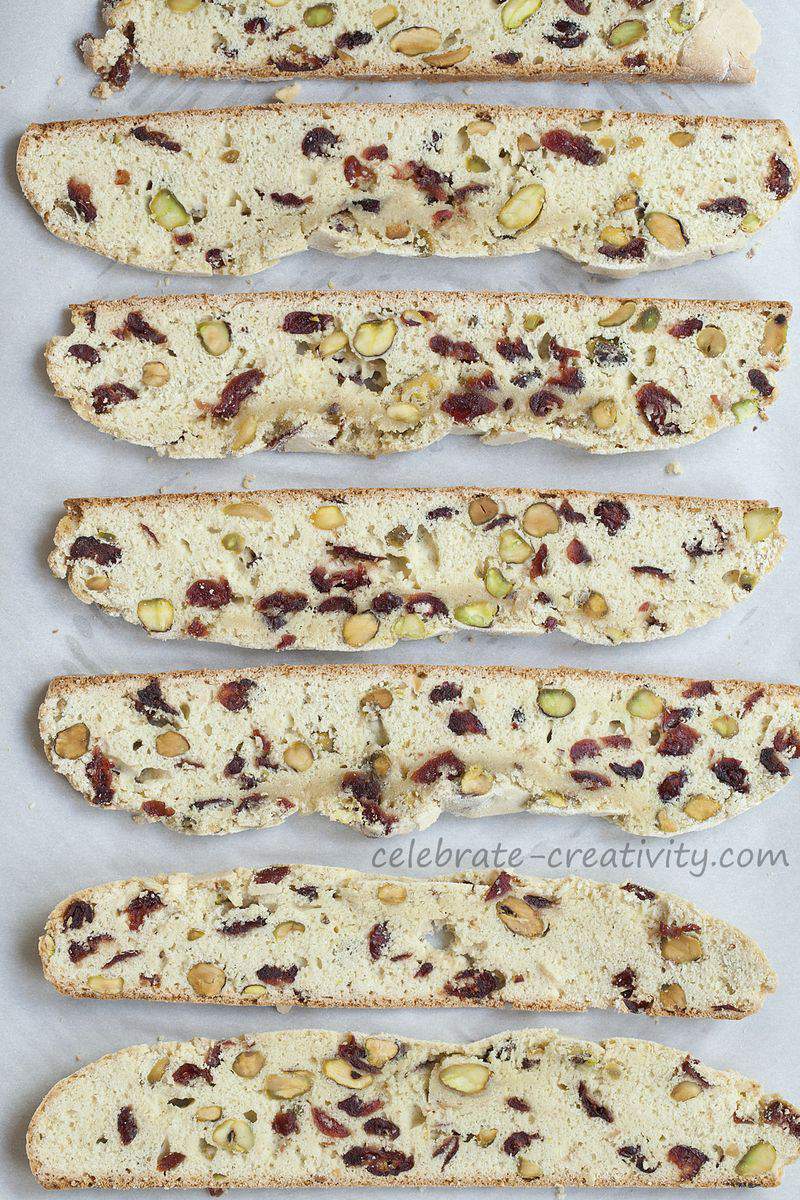 Both sides of the Biscotti slices should be a nice, even brown.
Allow the slices to cool completely before serving.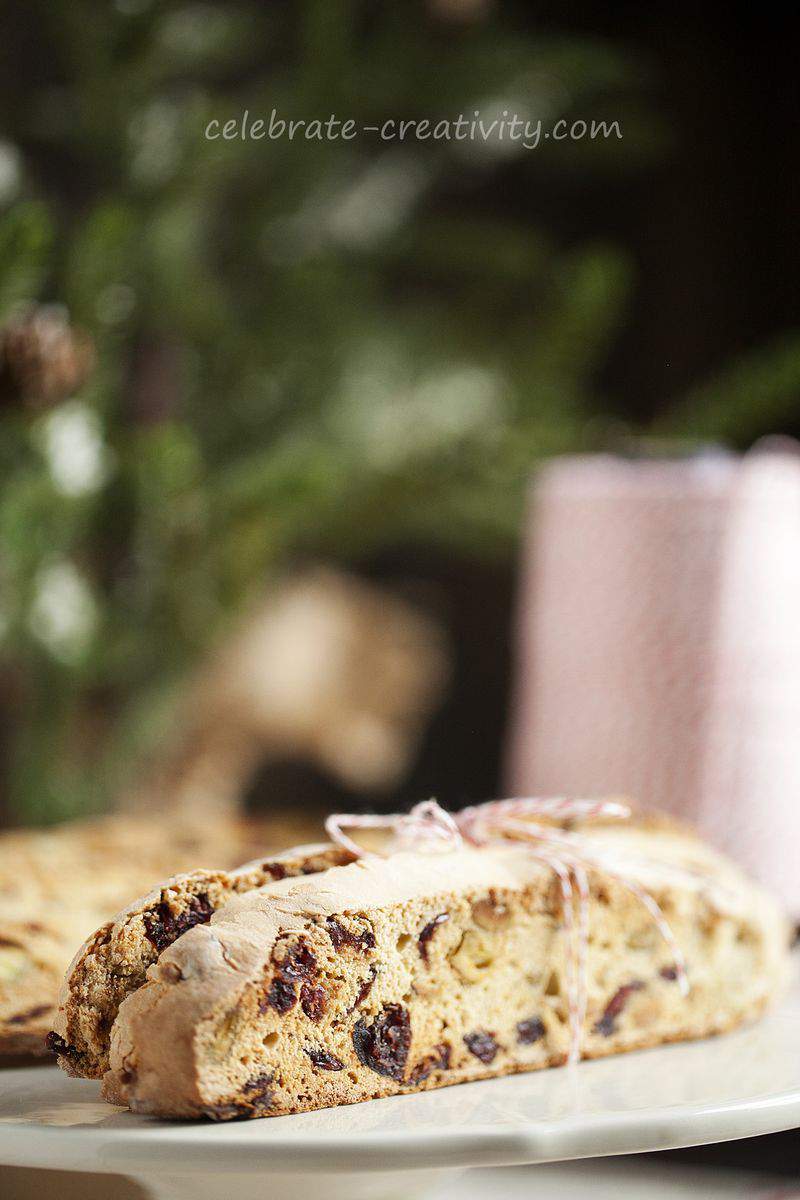 The cranberries in this Biscotti give the slices a nice hint of tasty sweetness.
If you want to add another layer of decadence, you can dip the slices in melted chocolate.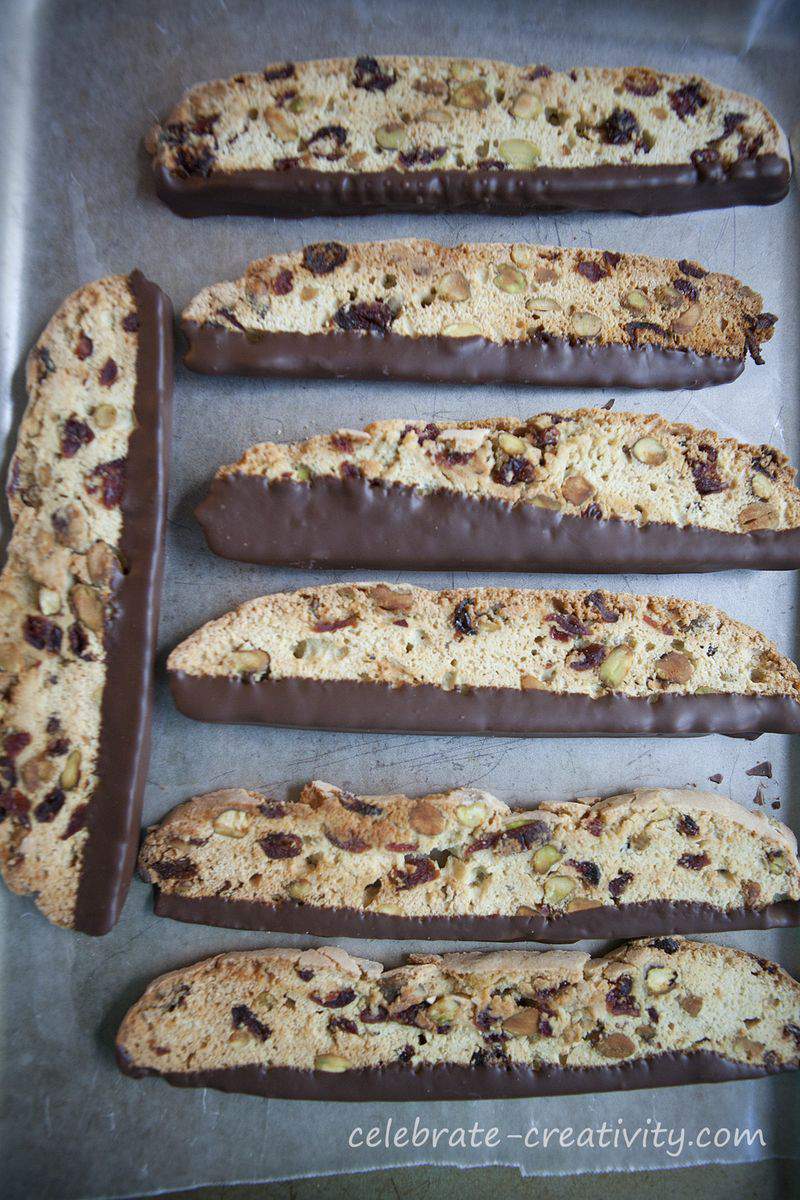 Package them up in a plastic bag and tie with a pretty ribbon for gift giving and finish it off with a handcrafted gift tag.
NOTE: Stay tuned for a fun upcoming tutorial on how to make these vintage-inspired gift tags in my COUNTDOWN TO CHRISTMAS HOLIDAY SERIES.  I'll have these tags for you tomorrow (12/3).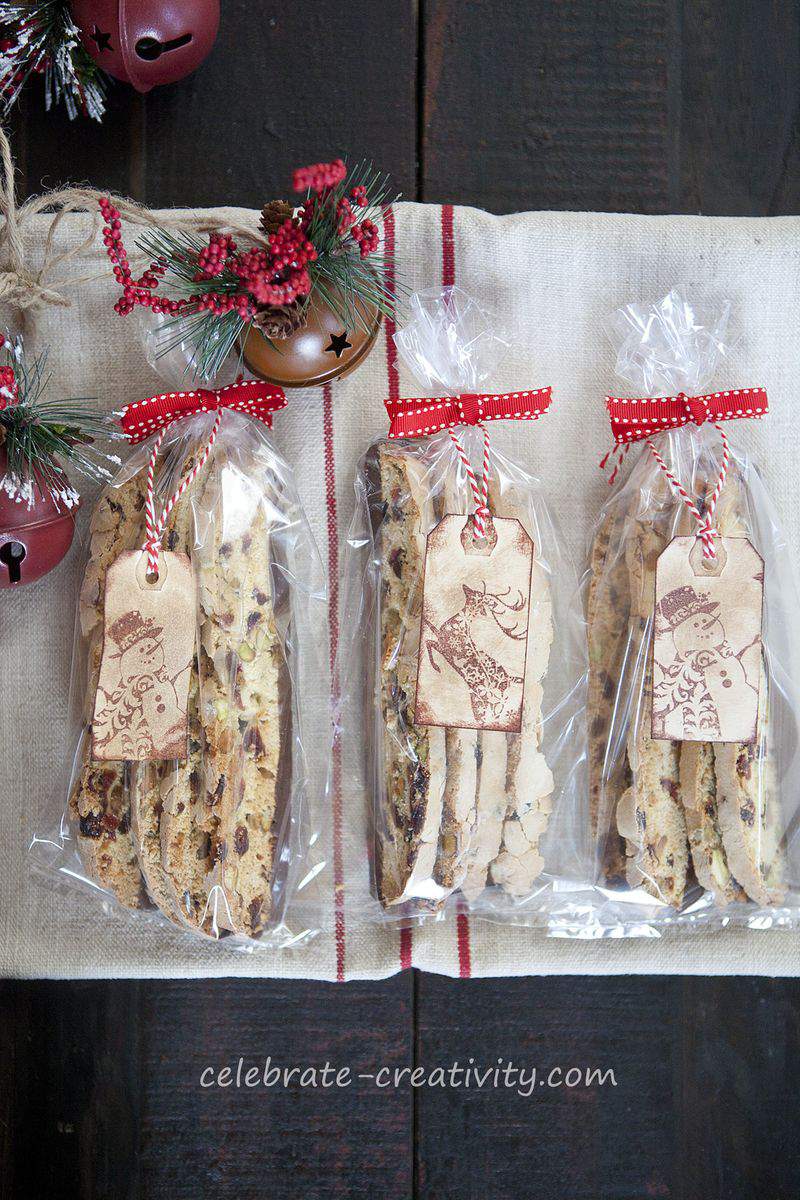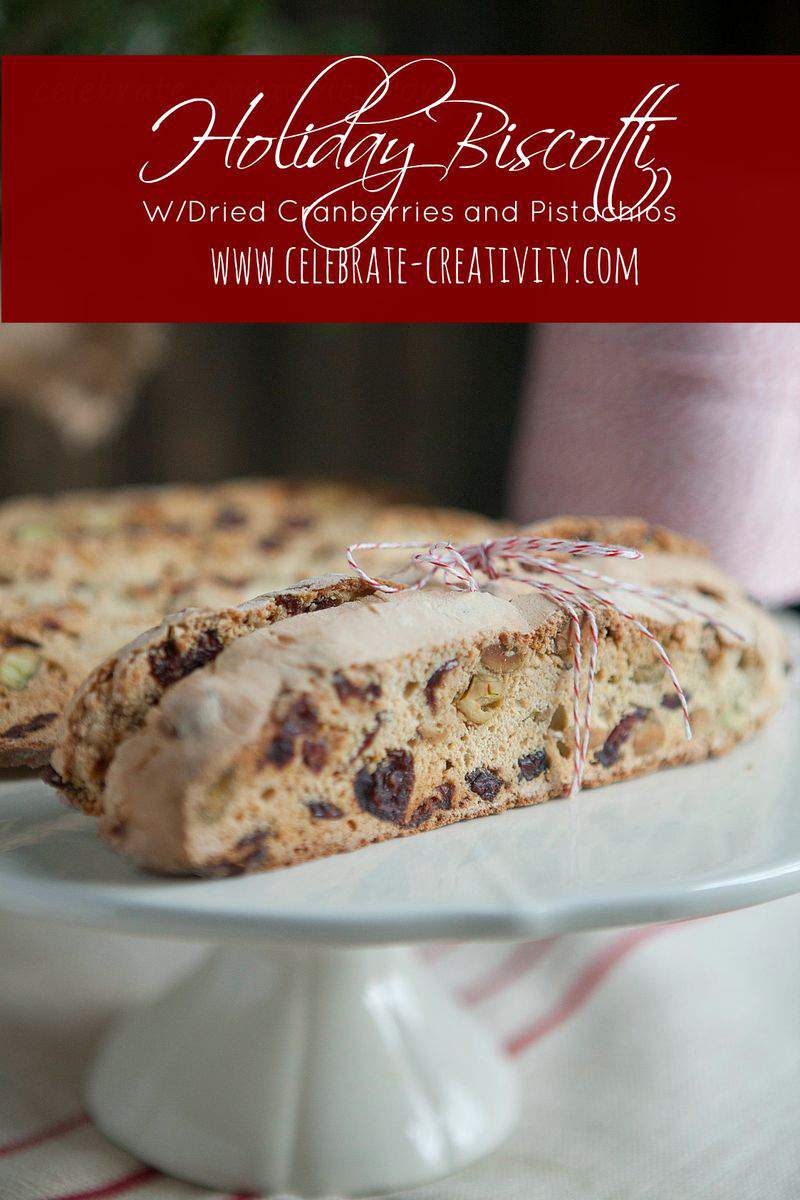 Thanks for popping by.
See you right back here tomorrow for Day 10 of my
COUNTDOWN TO CHRISTMAS HOLIDAY SERIES. ♥
In case you missed any ideas in my series, here's a look at:
Day 1|Day 2|Day 3|Day 4|Day 5|Day 6|Day 7|Day 8