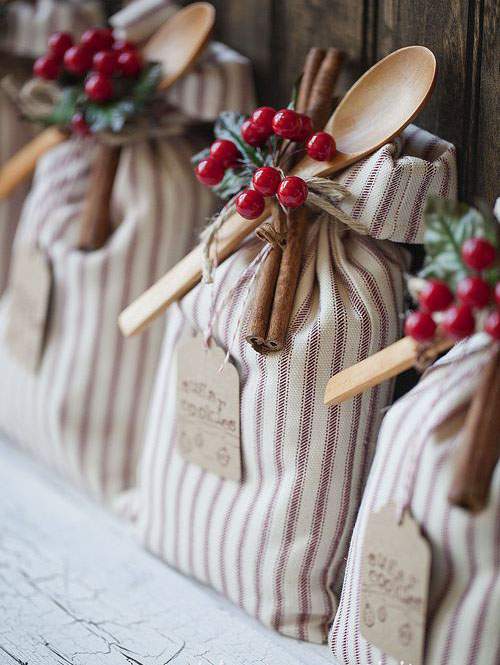 H
appy Thanksgiving and welcome to Day 4 of my 22-day COUNTDOWN TO CHRISTMAS HOLIDAY SERIES.
You know, when it comes to gifting, I'm a sucker for lovely packaging.  I think presentation is almost as important as the gift itself and introducing texture into the presentation can go a long way to spruce up the offering.
This handcrafted cookie gift sack   features beautiful fabric texture and is just one example of my holiday packaging essentials.
Throughout this post, I'll share a few of the textured packaging essentials I keep on hand for the holidays to make my handcrafted gifting that much more special… starting with fabric.
Vintage-looking fabrics are among my favorite textures to use because of their rustic and old fashioned appearance.
Red and white stripes, soft cottons and crisp linen fabric like these are perfect for cookie gift bags or even wrapping small gifts.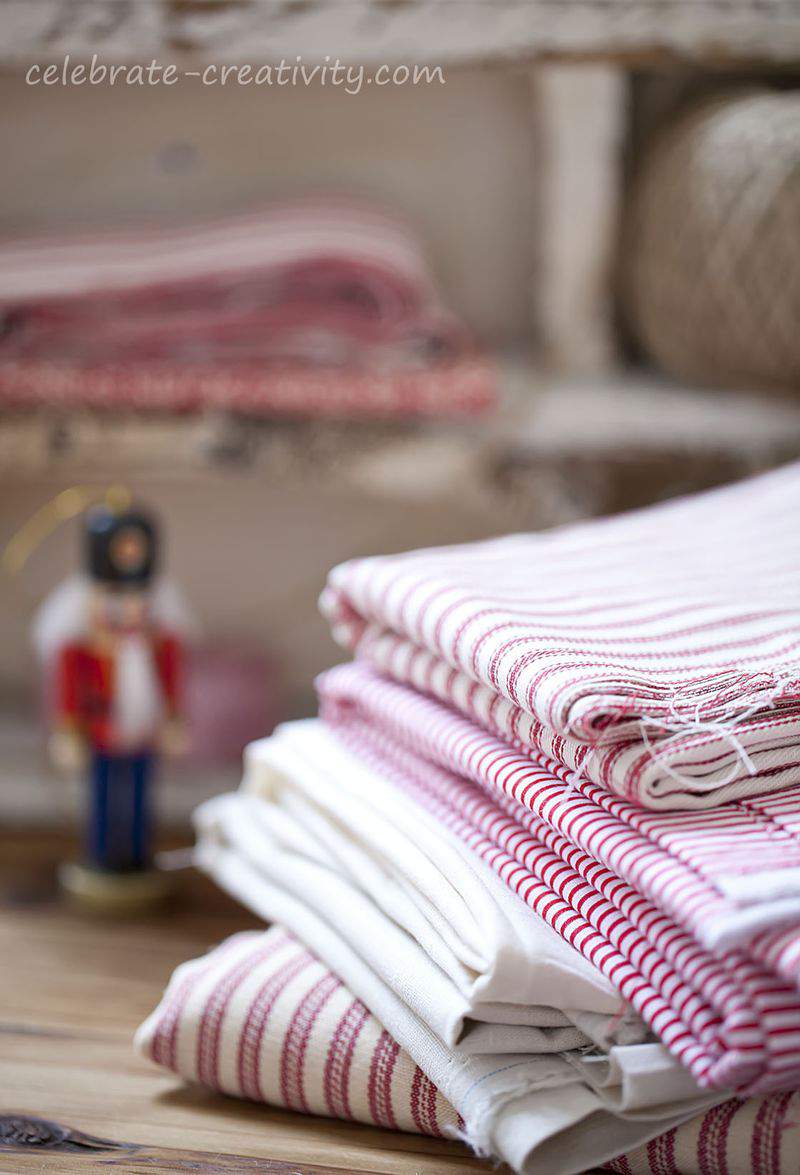 You're going to see this peppermint-colored twine a lot throughout my COUNTDOWN TO CHRISTMAS HOLIDAY SERIES.
Baker's twine is good for handcrafted tags and wrapping small candy boxes.  Butcher's twine is a bit thicker but just as lovely.
Peppermint jute is more like a colored, burlap string and can also add the perfect dash of color to your gift packaging and holiday crafting.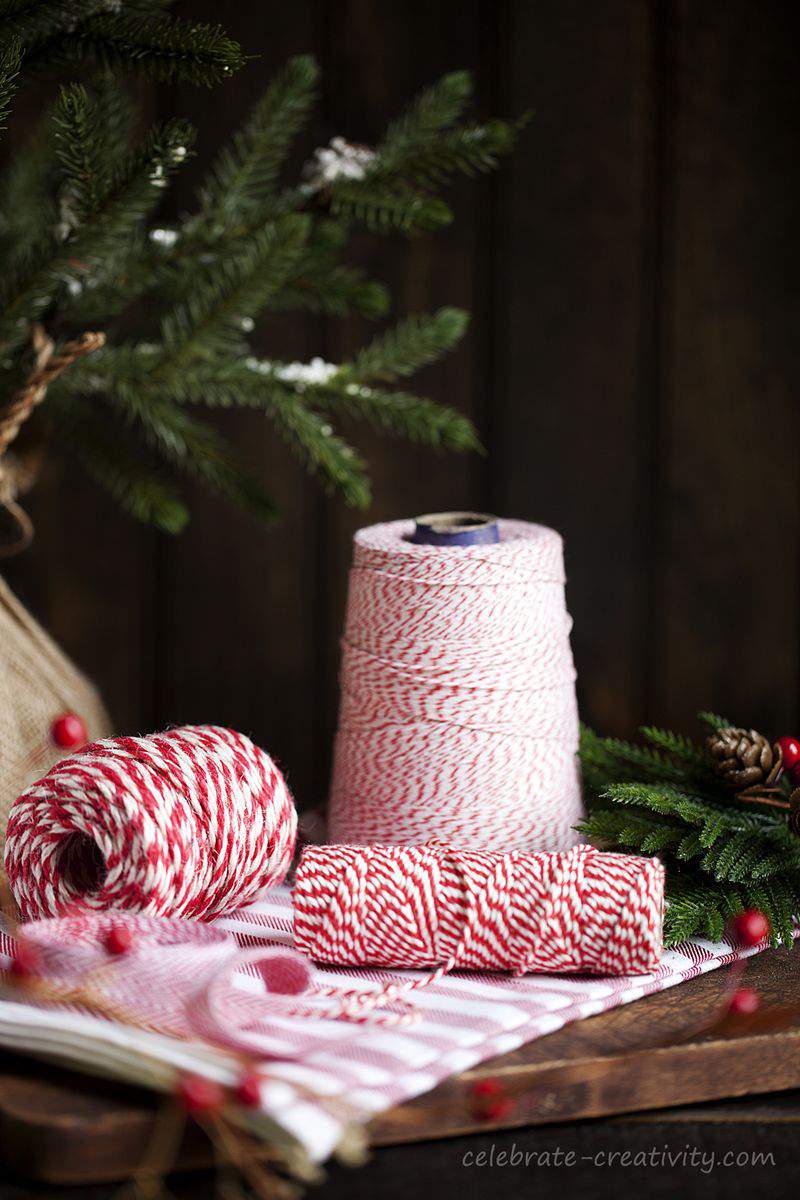 You'll recognize a few of these items from the handcrafted cookie gift sacks I shared at the beginning of this post.
Can you imagine how some of these other items can be used?
More great items for holiday packaging essentials.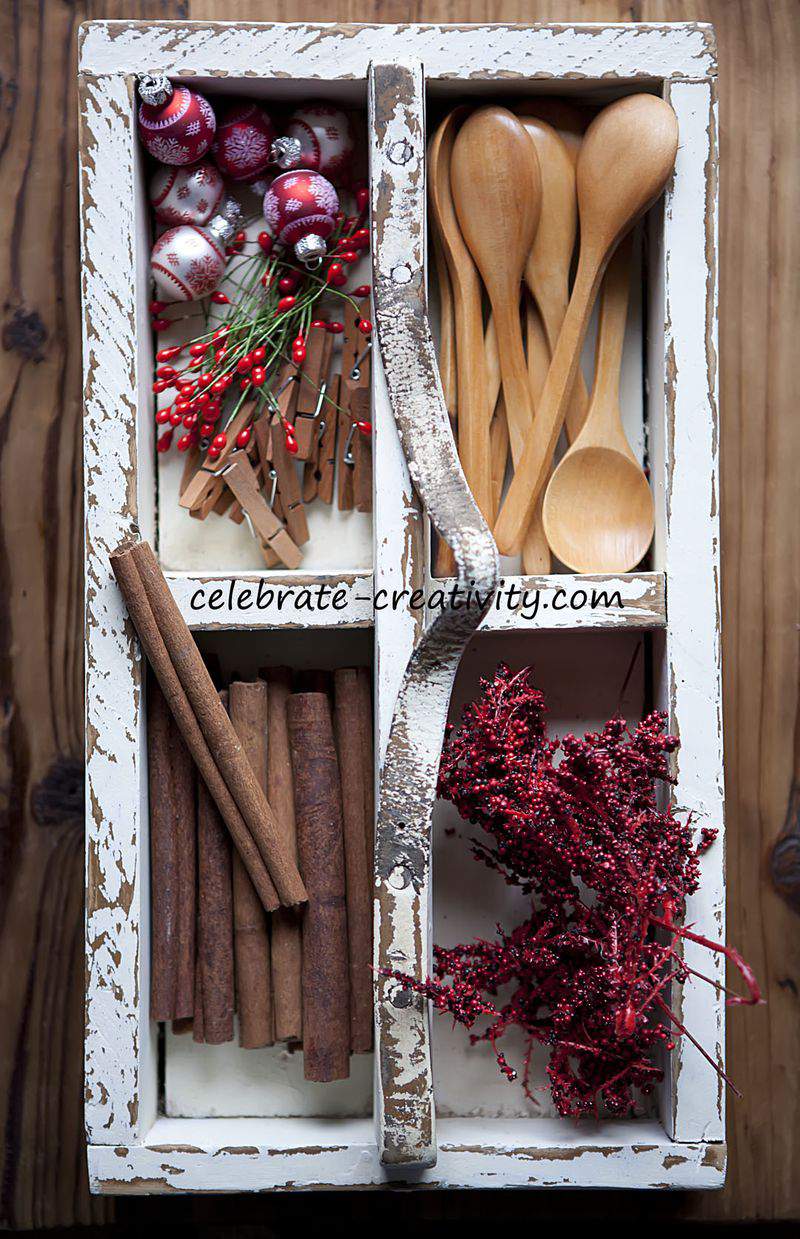 All of these items can be used to enhance the appearance of a wrapped gift. Aren't these little mini-clothes pins adorable?
You can buy the clothes pins, mini bulbs and holly berries at Michael's crafts stores and the wooden spoons can be found online.
Stay tuned, you'll see how I put all of these goodies to great use in the days ahead.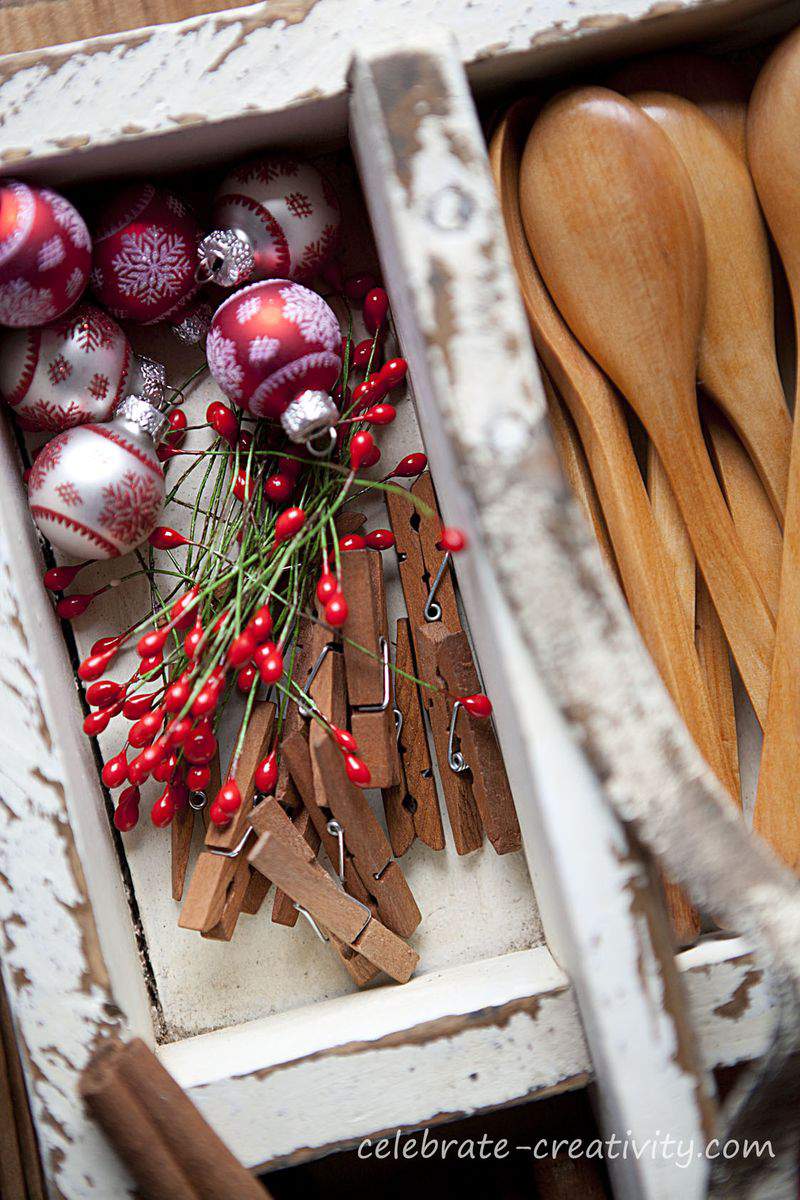 Regular readers of this blog may recall my affinity for string.  Yes, I love and collect string (and string dispensers).  In fact, I've written about it here and here.
You can never have too much jute which also adds a rustic texture to packages and holiday gifts.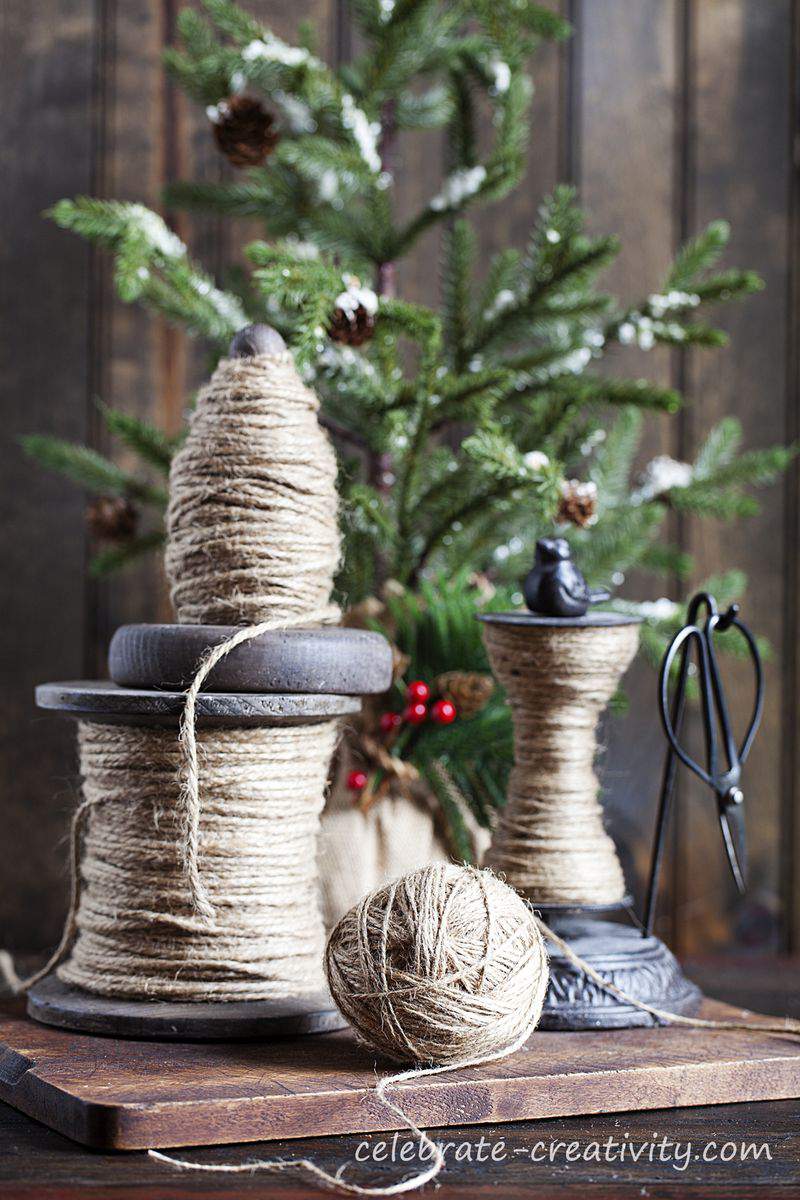 Typically you might use this kind of paper to wrap a box in preparation for mailing but it's also a wonderful look for holiday wrapping too.
Use whimsical embellishments to add color and texture to Kraft/wrapping paper with fun results.
I also favor the natural-colored tissue paper instead of traditional red and green.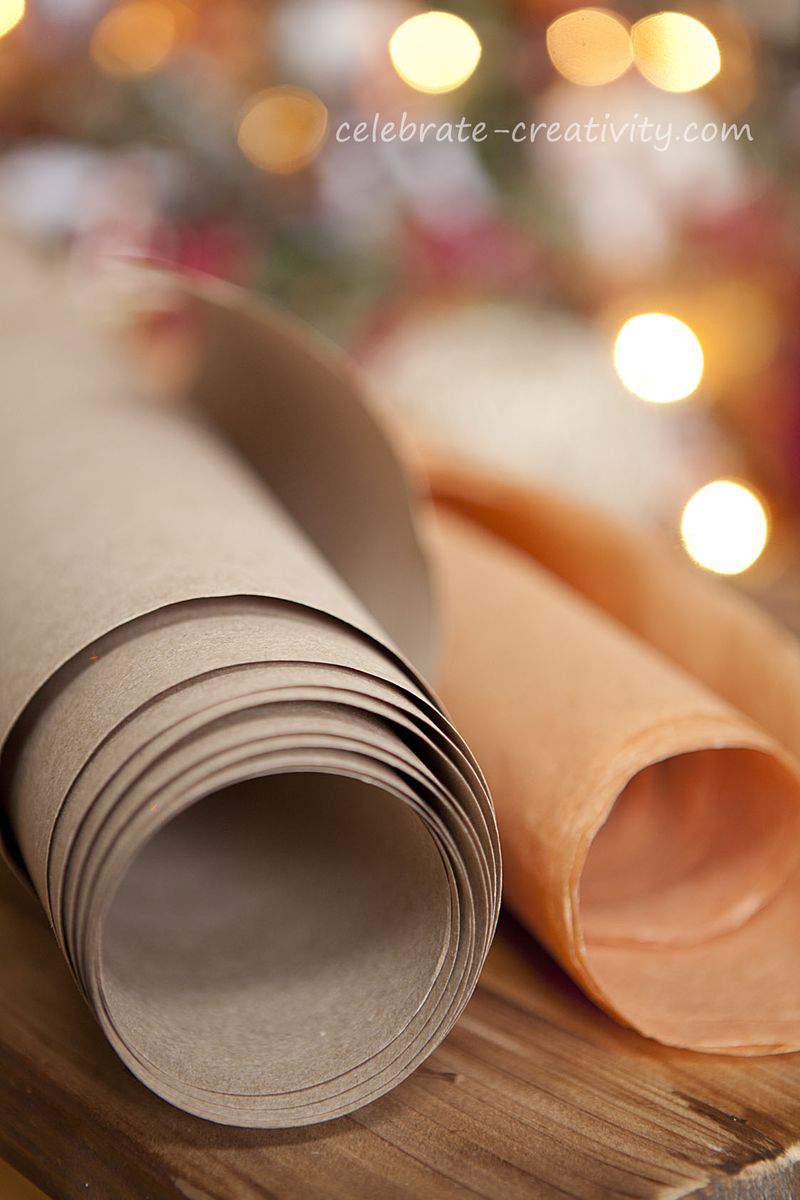 Finally, consider having a few wooden loaf boxes on hand for your gifts of holiday baking.  Of course you could also fill them with home baked cookies but the loaves do fit perfectly.
You can find the wooden boxes in a variety of sizes online here.
I'll admit I use these little boxes year 'round but they're especially cute this time of year and your gift recipients will love the clever offering along with your baked goods all the more.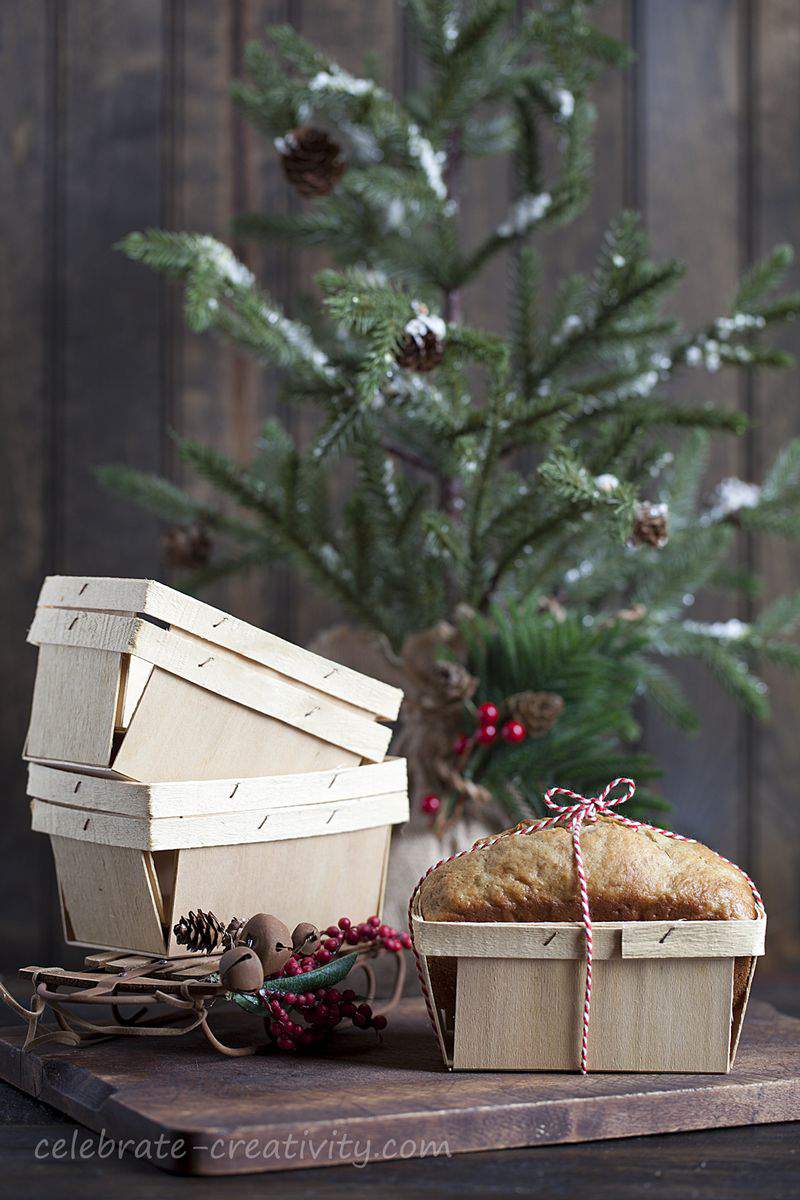 So, that's a quick look at a handful of my favorite textures for holiday gift packaging.
I hope this has you thinking of some of the simple items you can use too.
Happy packaging.
Thanks for popping by.
See you right back here tomorrow for Day 5  of my
COUNTDOWN TO CHRISTMAS HOLIDAY SERIES. ♥