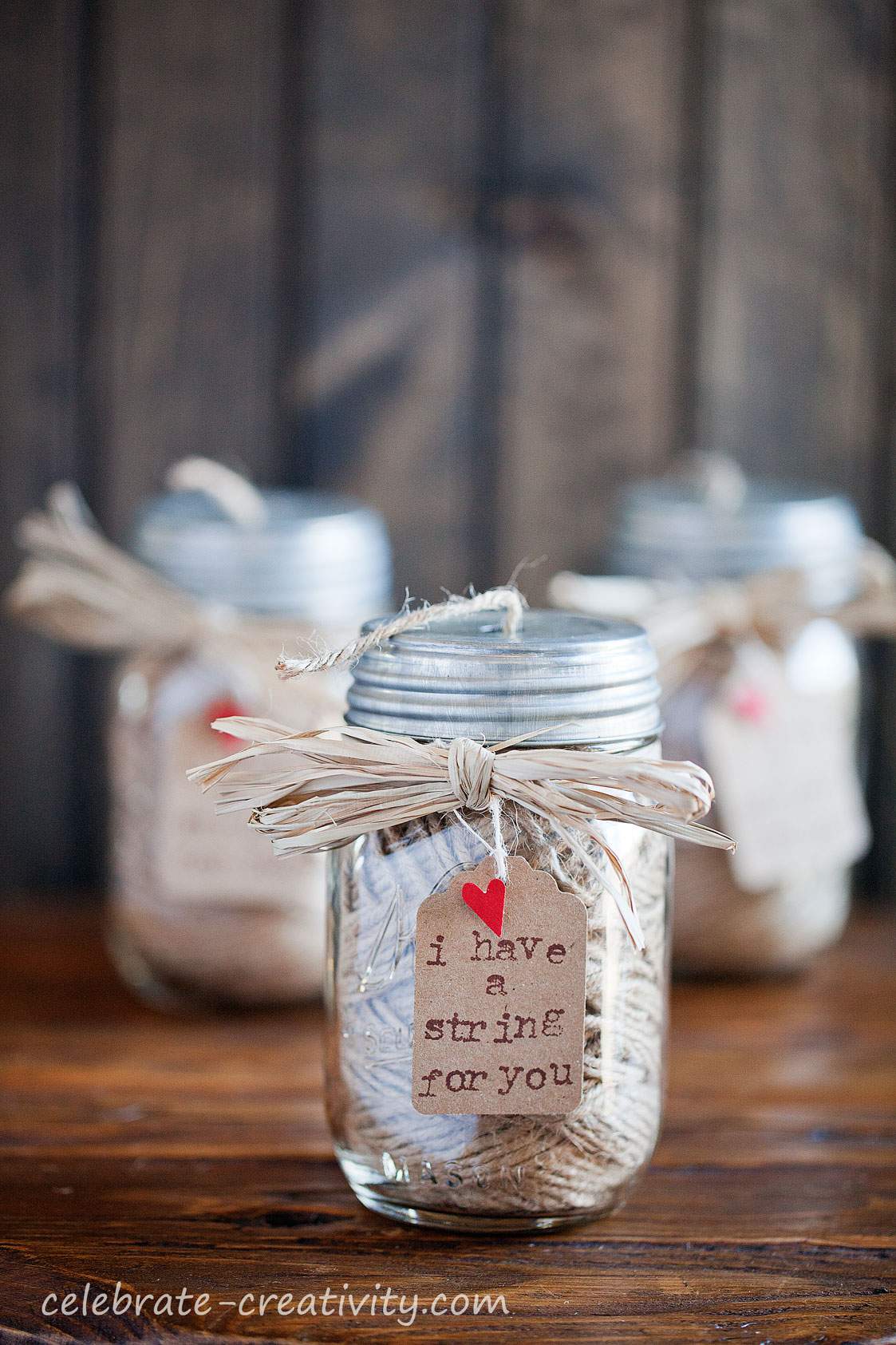 It's hard to believe the holidays are almost upon us, isn't it?  With that in mind it's not too early to start thinking about ideas for handmade holiday gift giving.
That brings me to this gift idea tutorial that is as perfectly easy to put together as it is perfectly fun and functional.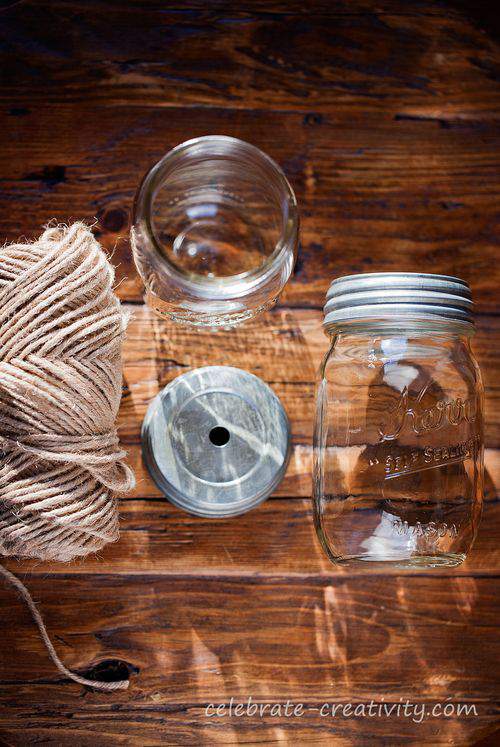 You'll only need a few supplies to make this string dispenser including a ball of jute or string.
Grab a few small mason jars, as well as the same number of galvanized metal lids.
You can drill your own small holes in the lids using a 5/8″ drill bit, or you can buy lids that already have  pre-drilled holes.
You should be able to find the lids here, if they're in stock.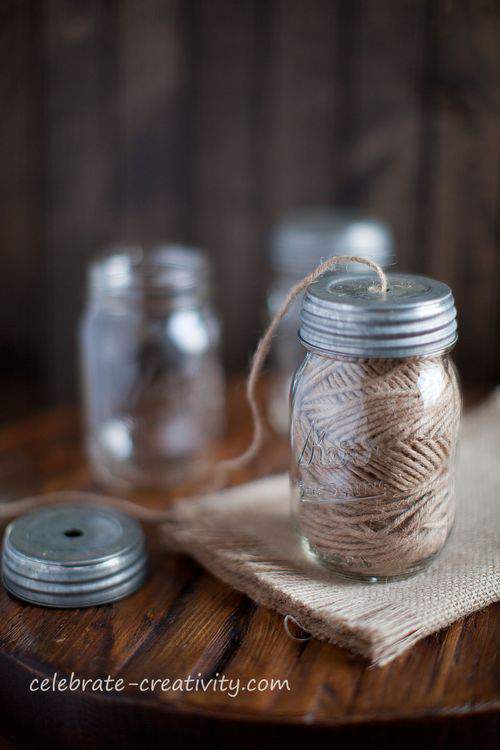 Drop the string in the jar, screw on the lid and  VOILA… you just made an easy DIY string dispenser.
Regular readers of this blog know I love handcrafted packaging and a great presentation too.
If you plan to gift these, I think you should dress the jars up just a bit.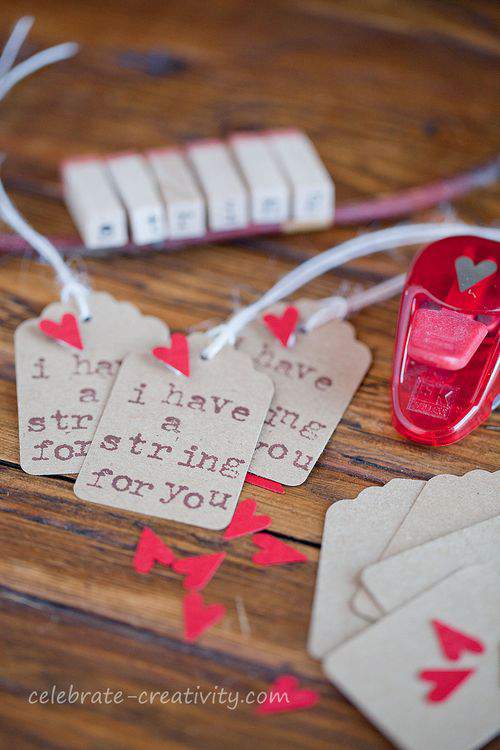 I used my alphabet rubber stamp set, a heart-shaped punch and a few die cut tags and put these cute tags together with a play on the expression, "I have a thing for you".
NOTE: The white area under the hearts are pieces of the foam lift I used to give the hearts height and dimension.  If you use foam lifts be sure to trim them better than I did here so they aren't visible on your finished tag.  I'll trim these before I gift them.
Add the tags and top the jar off with a raffia bow.
OK, how cute is this?
If you make these for gifts, you'll definitely want to make an extra one (or two) to keep around your own home.
You could keep one in your kitchen and a second one in a work space, tool shed or even a potting area.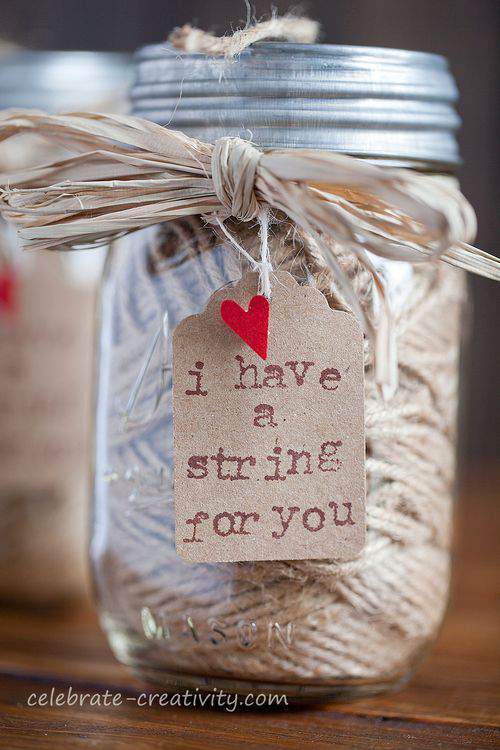 By the way, in addition to the silver lids, these pre-drilled lids also come in rusty tin.
While you use the same string and jar, changing the lid will give you a totally different look.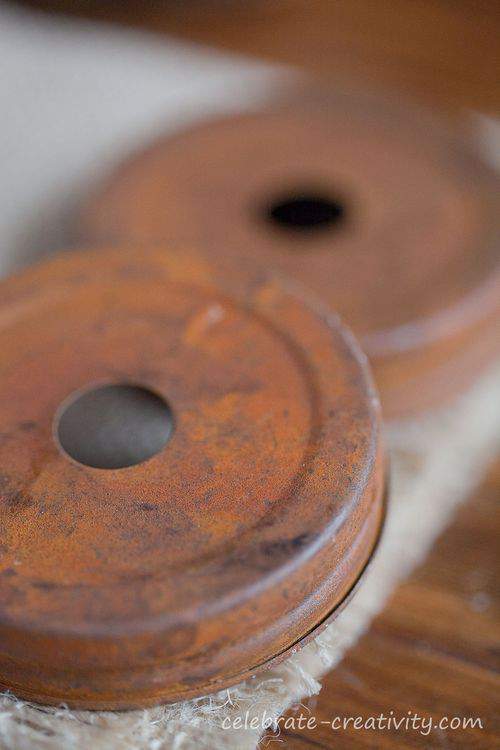 I think the rusty lids give the jars a more primitive presentation and suggest they may have been found in a little vintage shoppe, antique store or an old garage.
You can't go wrong with either lid color so it's really a matter of personal preference.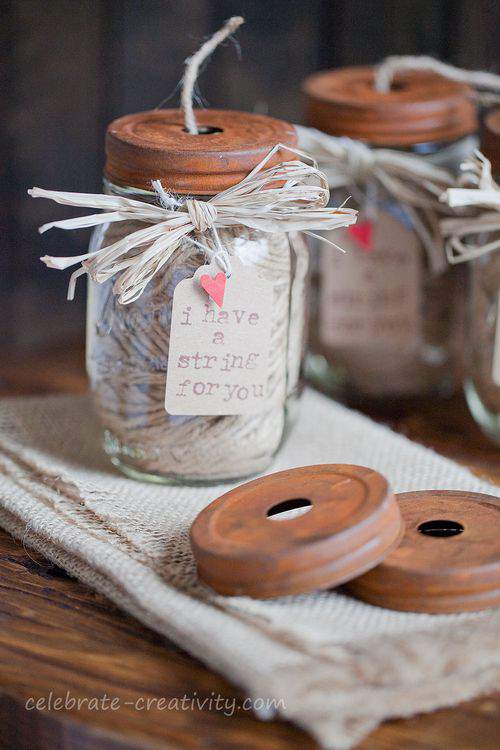 I think if you have string right in front of you and easily accessible, you'll discover how often you actually use it.
If you love string as much as I do, be sure to check my previous post entitled, "A Thing for String".
Your gift recipients will love these (and you will too).
So, have you already started making your holiday handcrafted gifts?
Are you now inspired to add a few string dispensers to your "to-do" list?  ♥
I'm linking this String Dispenser project to the following: