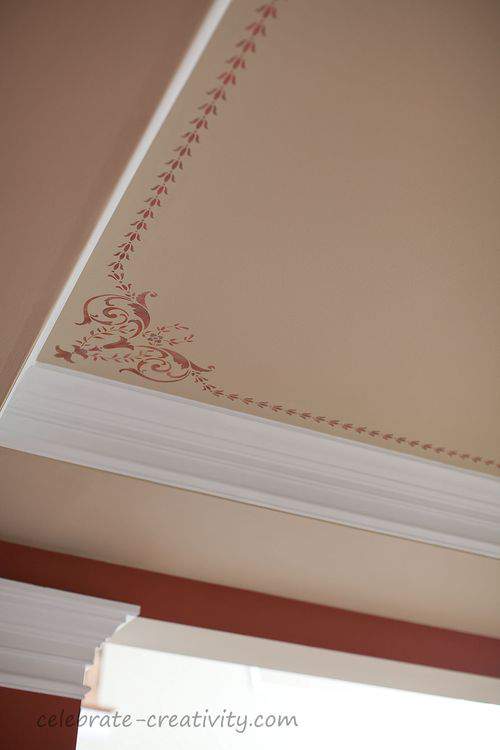 Stenciling is a wonderful and fun way to spruce up a space or add a bit of pop to your home decor.  If you saw my last post, you got a chance to see how I used stenciling to spruce up my dining room ceiling.
I hope that post made you think about how you might be able to use stenciling in your own home.
With that in mind, Royal Design Studio is sponsoring a stencil giveaway ($50.00 value) here so you can get started.
STENCIL SHOPPING SPREE GIVEAWAY DETAILS ARE AT THE END OF THIS POST.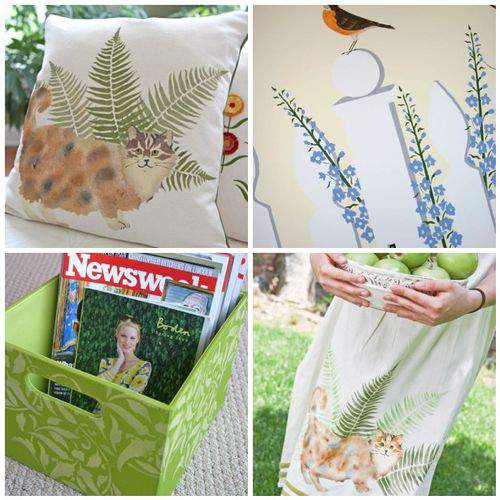 Keep in mind that stencils aren't just for drywall either.
In fact, they're so versatile you can use stencils to embellish just about anything as you can see in the photo below which represents a few of my previous stencil projects featured here.
When it comes to stenciling, think outside the box (or outside the walls).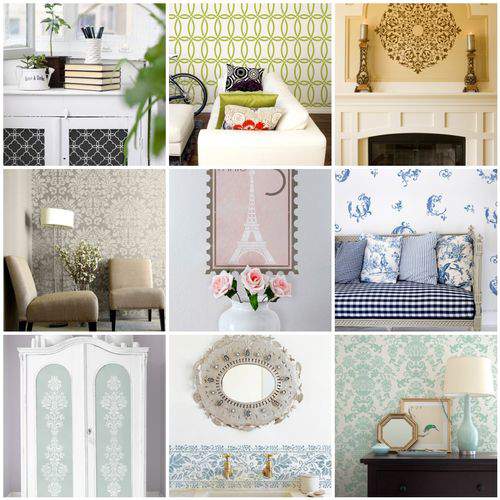 Above photo source: Royal Design Studio
Here are a few stunning examples of how stencils can transform a space in remarkable ways.
All the photos below are from the Royal Design Studio Flickr page and as you can see the ideas are as endless as they are beautiful.
Inspired to give stenciling a try?  I hope so.
Now, you can earn a chance to win a stencil or stencils of your choice (up to $50.00/plus free shipping in the Continental U.S.) from Royal Design Studio. 
Pretty cool, huh?
**Pop over to Royal Design Studio and browse their stencil collection, then come back here and tell us which stencil you like and how you would use it.  
It's that easy and you'll be entered in the stencil giveaway.
BONUS GIVEWAY CHANCES (increase your odds)
1. "Like" Royal Design Studio on Facebook.
2. "Follow" Royal Design Studio on Twitter at Designamour.
3. "Follow" Royal Design Studio on Pinterest.
That's FOUR chances in all to increase your odds of winning a fab stencil.
Don't forget, make sure you leave a separate comment for each chance. 
Contest closes January 31, 2013, midnight EST.
Thanks for participating and once again thanks to Royal Design Studio for sponsoring this great giveaway. ♥