Ornaments certainly make a Christmas tree.  I have a ton on my tree which includes a little bit of everything like elves, wooden Santas, assorted birds and nests, eucalyptus branches and so much more.
Every year (probably for the last 17 years or so), I've added a new, original ornament to my tree. which becomes a permanent addition each subsequent year (that's why my tree is so full).
In this, Day 3 of my 22-day COUNTDOWN TO CHRISTMAS HOLIDAY SERIES, I'll show you how to make a simple glitter snowflake ornament that you'll want to use year after year.
This year, I added glitter snowflakes.
NOTE: These craft store, blank wooden ornaments are available in multiple shapes and sizes.
They're super simple to make and I just love the way they catch the light at certain times of the day.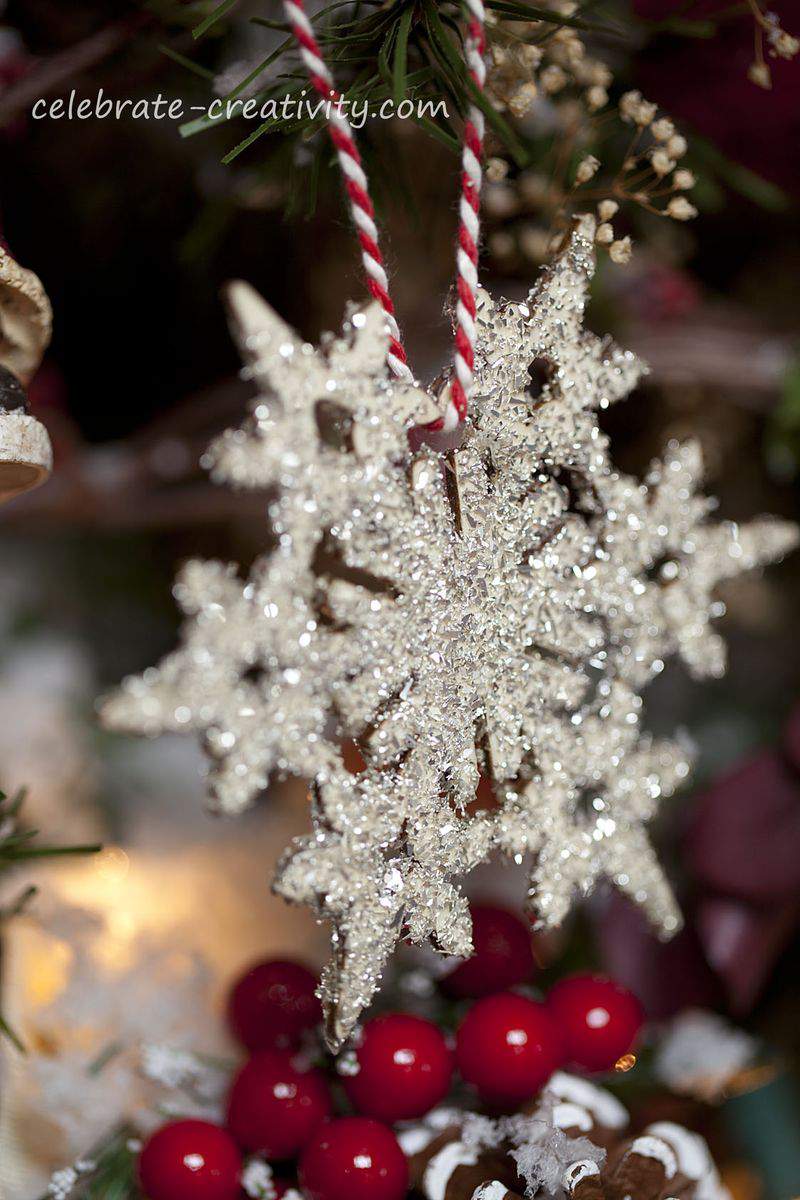 All you need are few supplies, including glue (clear dry), blank wooden ornaments and glitter glass which you can find at most crafts stores.
You'll also need some butcher's twine, jute or other string as well as a small paint brush to apply the glue.
I've used glitter glass a few times of the years and it's oh-so versatile.
You can basically glue it to just about anything for a whimsical, shiny presentation.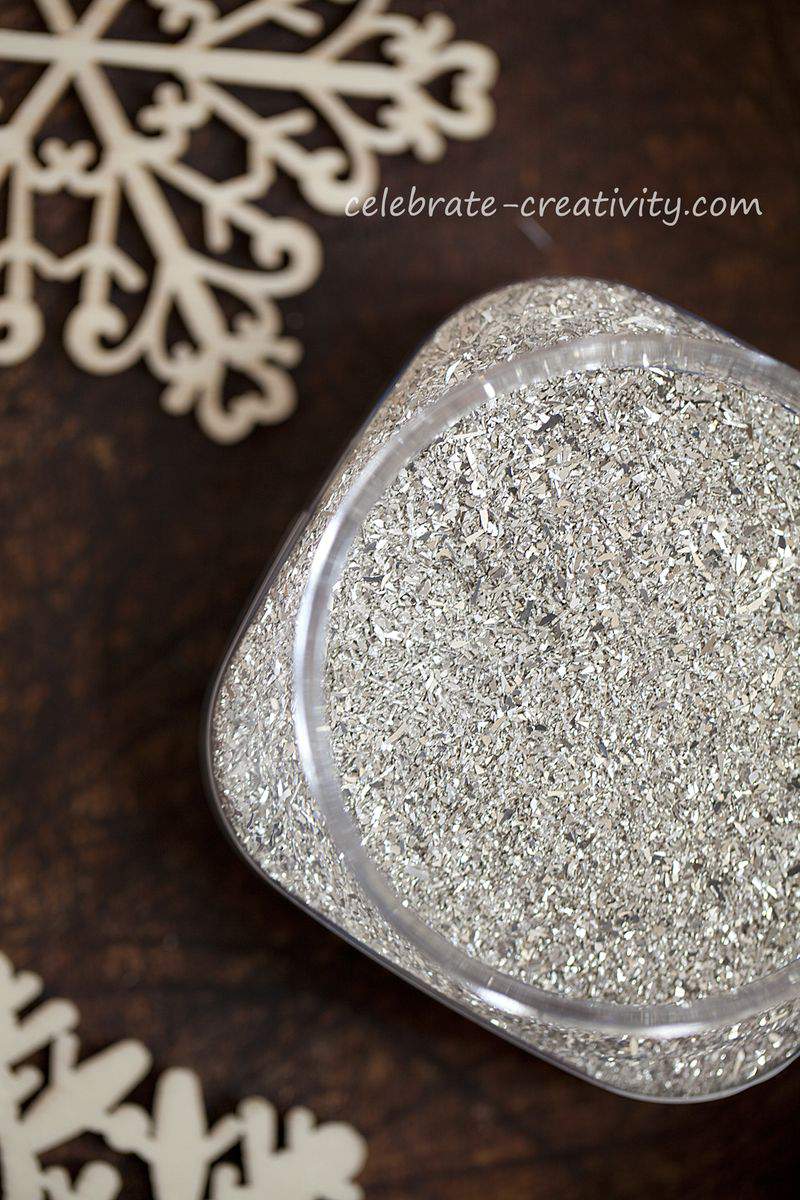 Sprinkle the glitter glass onto a paper plate.
Brush a thin coat of glue across the entire wooden ornament and place on top of the glitter pile.
Gently press down so that that glitter embeds into the glue.  Allow to dry and repeat on the opposite side of the ornament.
With both sides dry, add the string and hang on your Christmas tree.
VOILA!
Yes, it's just that simple and now I have half a dozen new ornaments to add to my permanent (and growing) collection.
Thanks for popping by.
See you right back here tomorrow for Day 4  of my
COUNTDOWN TO CHRISTMAS HOLIDAY SERIES. ♥