With Thanksgiving behind us, I think it's safe to start sharing Christmas cookies around here.
One of the things I love most about the holiday season, is the festive baking.
While it may be at least another week before I tackle our Christmas tree, I'm all in when it comes to cookie making.
First stop, gingerbread ornaments.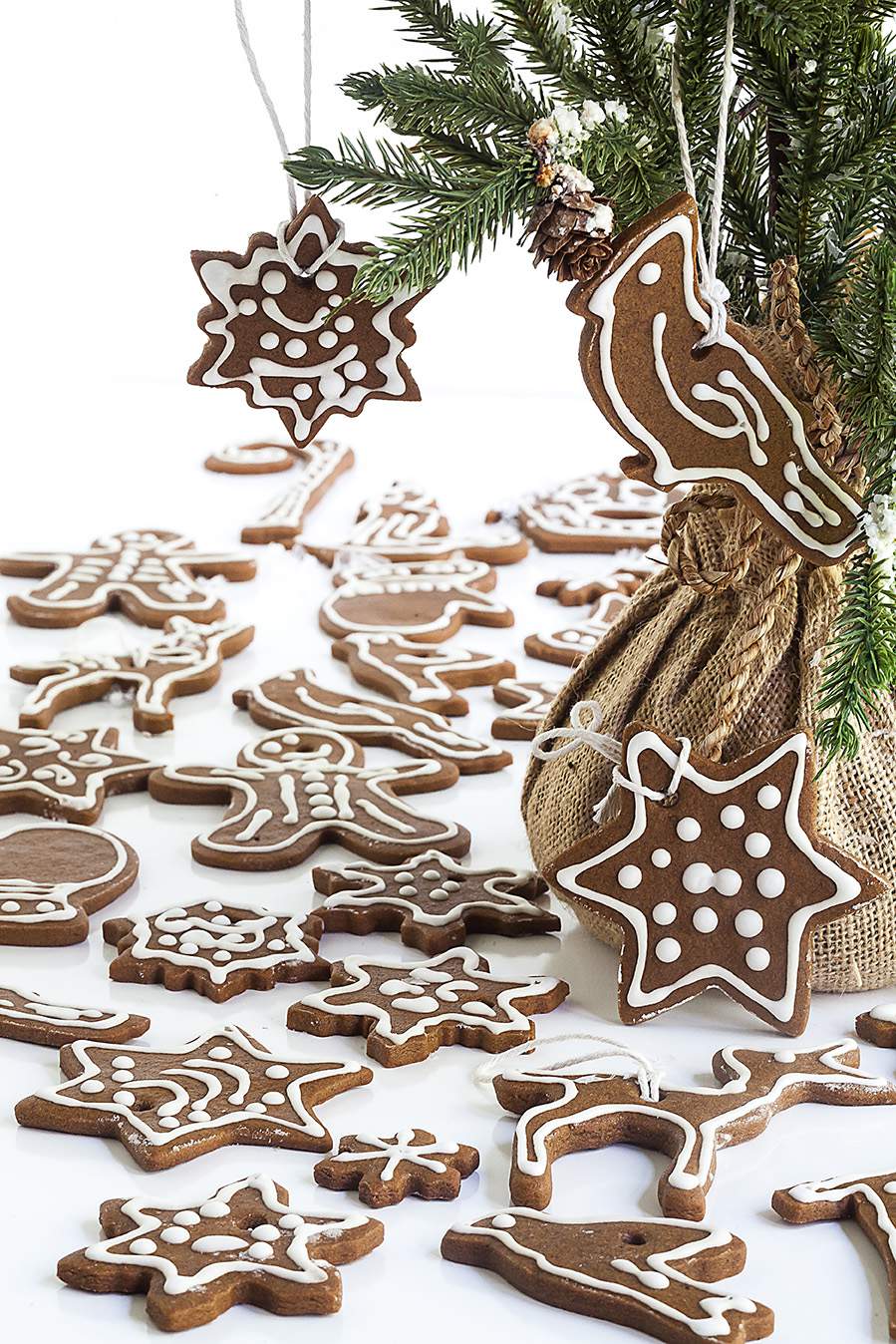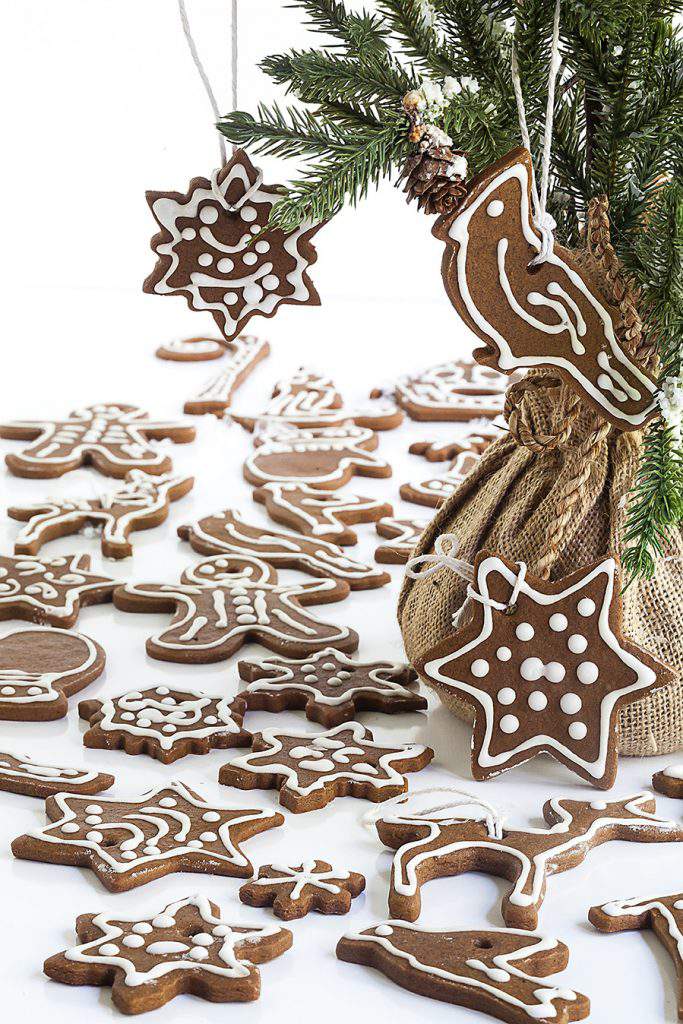 For several years now, I've made various edible ornaments for my Christmas tree and they're so simple and fun to make.
Making edible ornaments from gingerbread cookies is also a wonderful way to use some of the cookie cutters that don't get any other chance to see daylight.
I've amassed quite a cookie cutter collection over the years. Isn't it fun to pull out cookie cutters this time of year?
While you can just as easily use a sugar cookie recipe for ornaments, I also love the rustic vibe of gingerbread.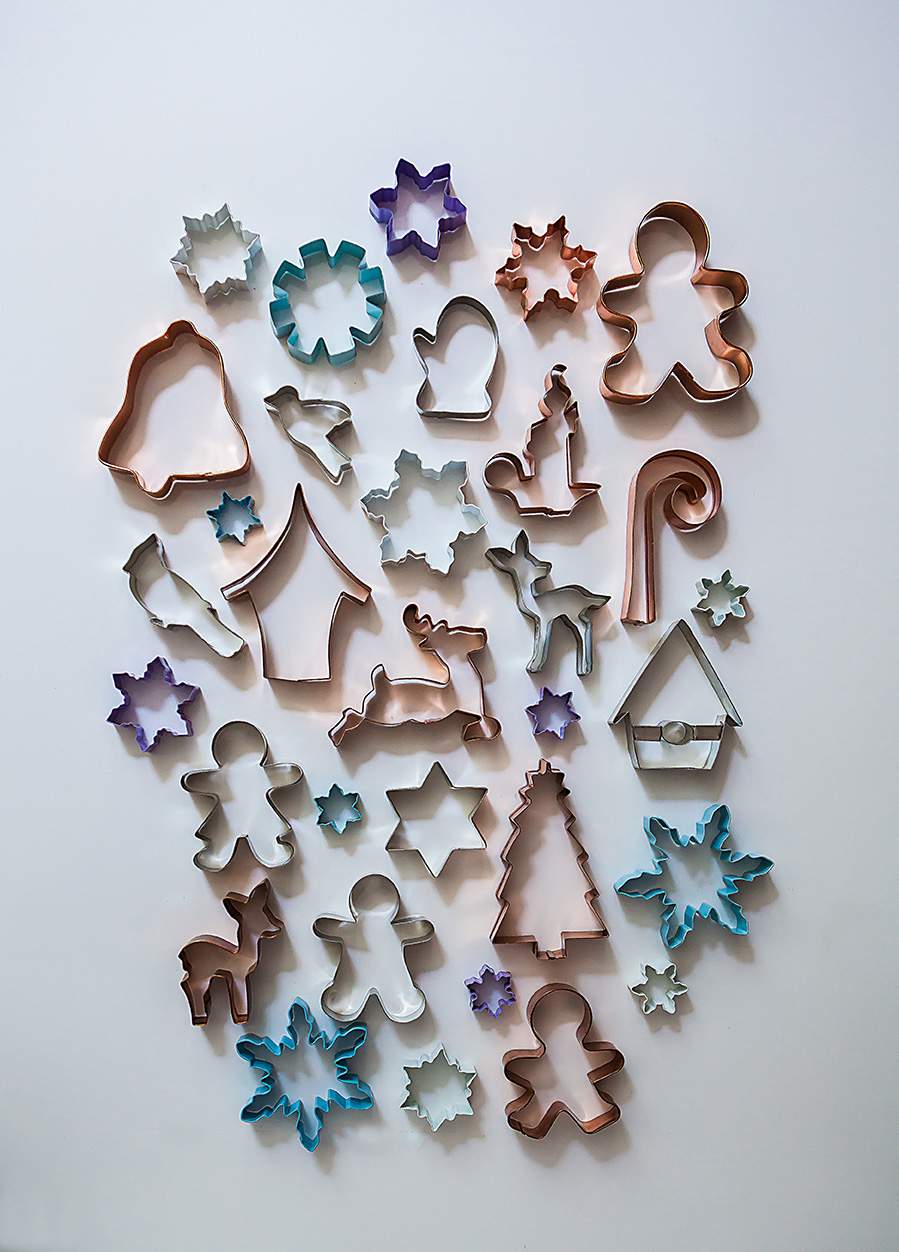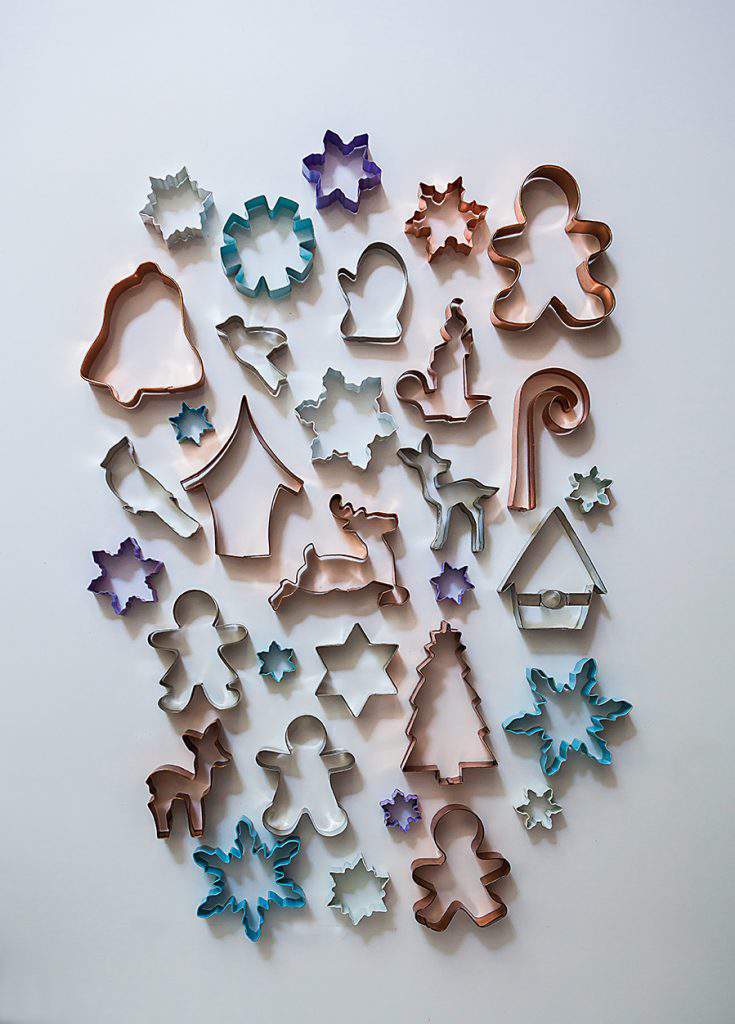 As eager as I am to make ornaments, I haven't been as ambitious about getting my tree up this year.
I'm still mulling over when to drag everything up from the basement.
Years ago, I used to put the tree up the day after Thanksgiving.
I guess, I better hurry up and get on it.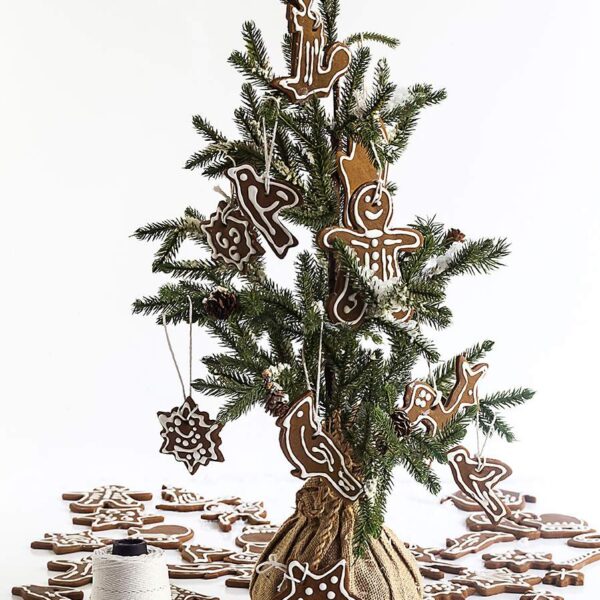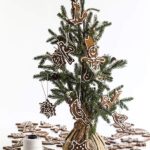 Gingerbread Ornaments
Ingredients
3/4 cup unsalted butter, softened
1 cup firmly packed light brown sugar
1 large egg
1/4 cup molasses
4 cups all-purpose flour
2 teaspoons ground ginger
2 teaspoons ground cinnamon
3/4 teaspoons ground cloves
1/2 teaspoons kosher salt
Instructions
Beat butter and brown sugar in a stand mixer, until fluffy.

Add egg, beat until just combined.

Whisk together flour, ginger, cinnamon, cloves and salt.

With mixer on low speed, gradually add the flour mixture to the mixer and mix until well-combined.

Divide dough into 4 equal portions.

Roll out each section between two pieces of parchment paper.

Place rolled out dough on a baking sheet (or two) and refrigerate for at least 1 hour.

Preheat oven to 350 degrees. Bake for about 12 minutes, until edges fo cookie are slightly darker than the rest of the cookie. Allow to cool completely before decorating.

Decorate as desired, before stringing twine through hole to hang on your tree.
Anyway, back to the gingerbread ornaments.
The gingerbread recipe I use is ideal for cookie ornaments too.
It produces cookies that are hard enough to use as Christmas tree decor, but still deliciously edible and ultimately they are made for eating.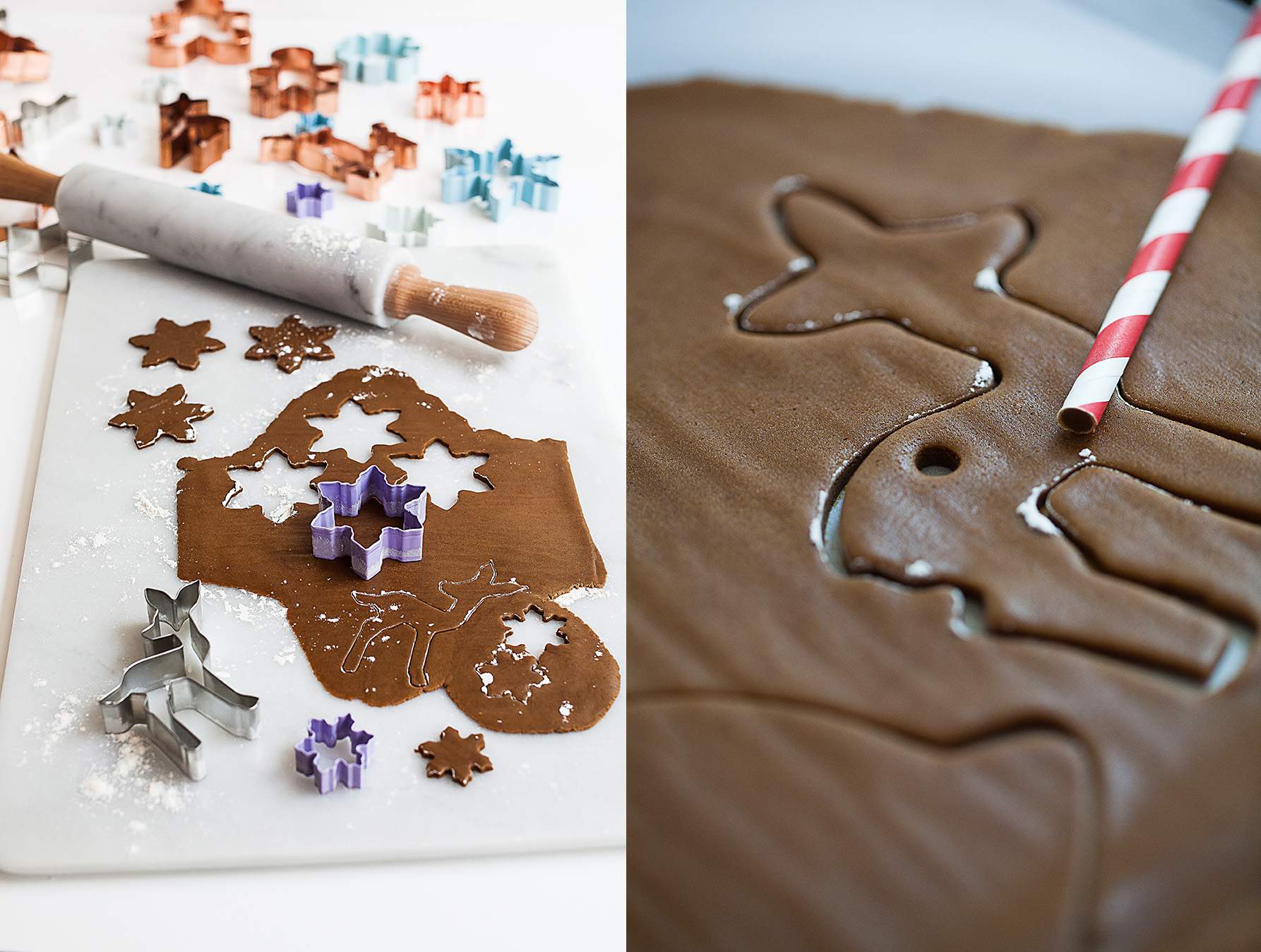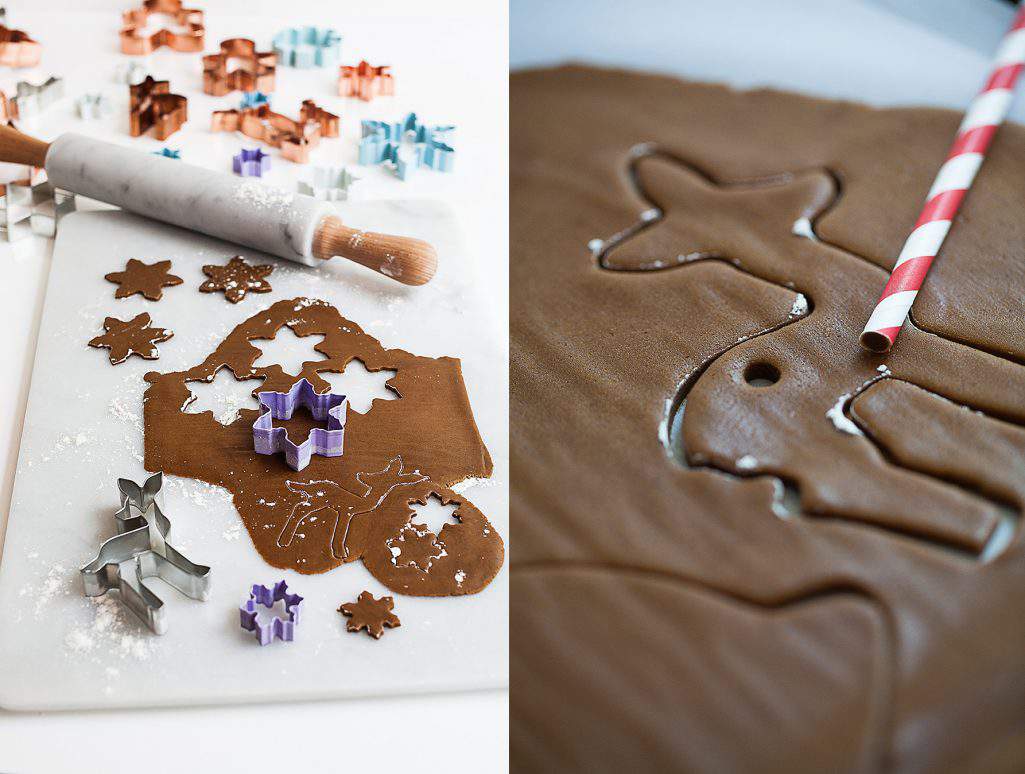 I like to roll my dough out between two pieces of parchment paper and then, refrigerate it so that it gets nice and firm.
This also helps makes cutting so much smoother too, especially if you're using pointy or intricate cutters.
Always remember to dip your cutters in flour before each use to help prevent the dough from sticking to the gingerbread dough.
Use a straw to create a hole at the top of the cookie before baking.
Royal Icing
Ingredients
2-1/4 lbs confectioner's sugar
5 tablespoons meringue powder
1 teaspoon cream of tarter
3/4 cup warm water
1 teaspoon clear vanilla (can be found in the baking aisle of crafts stores)
Instructions
Wish together water and meringue powder

Add cream of tarter and mix until well combined

Add confectioner's sugar and place all ingredients in stand mixer and combine.

Use plain or divide into sections to tint with gel coloring, as desired.
While I typically use gingerbread ornaments as minor elements on my tree, one year I used them almost exclusively.
Here's a look at how that turned out HERE.
When you have a gingerbread tree, it's interesting how the ornaments seem too "mysteriously" disappear a little every day.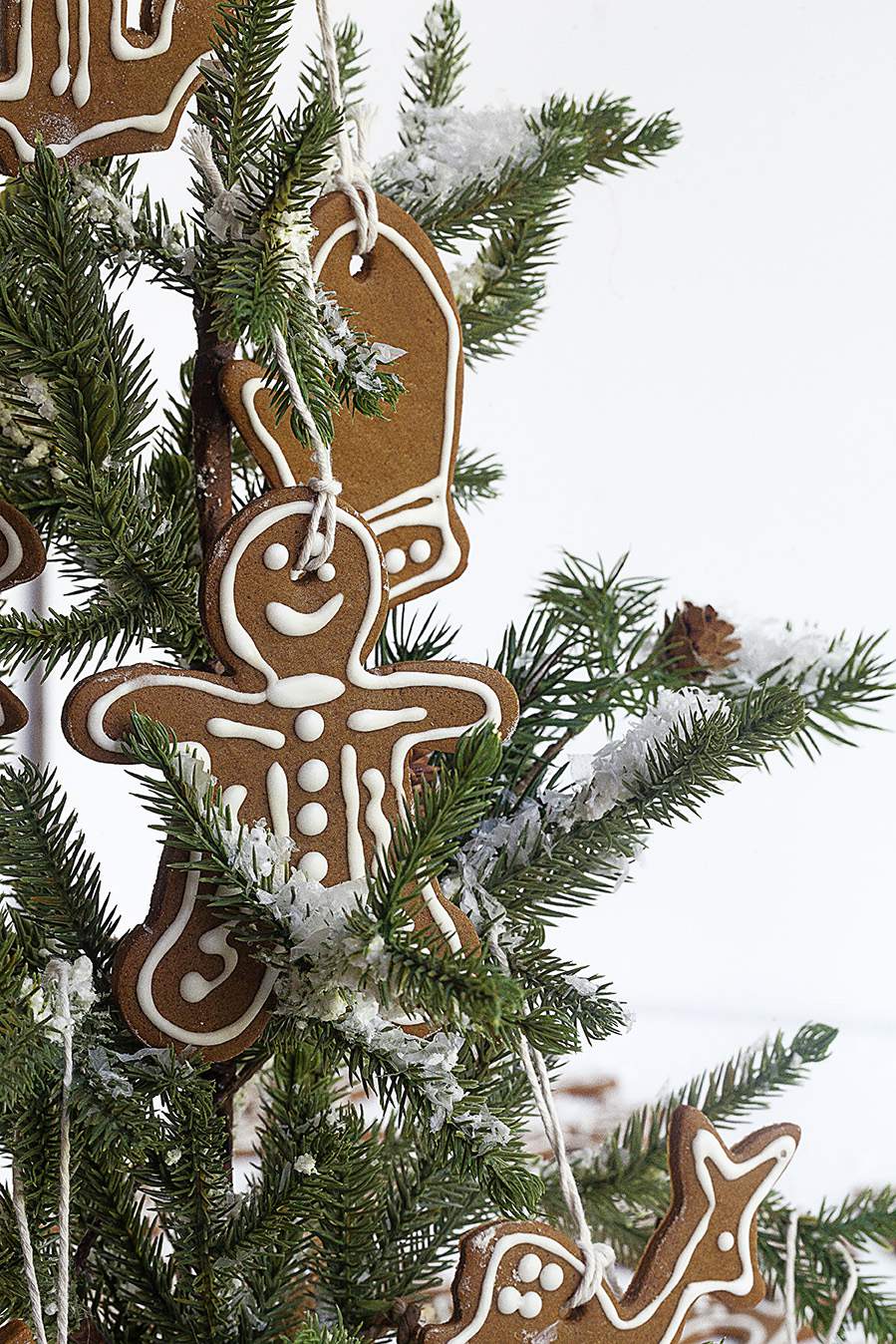 With so much going on this year, I hope every one of you reading this is safe, healthy and most importantly… hopeful, that better days are ahead for us all.
Holiday cookie making is a most delicious distraction.
Now, to get going on getting my Christmas tree up so I have somewhere to hang all the cookies.
Happy holidays and baking in your neck of the woods.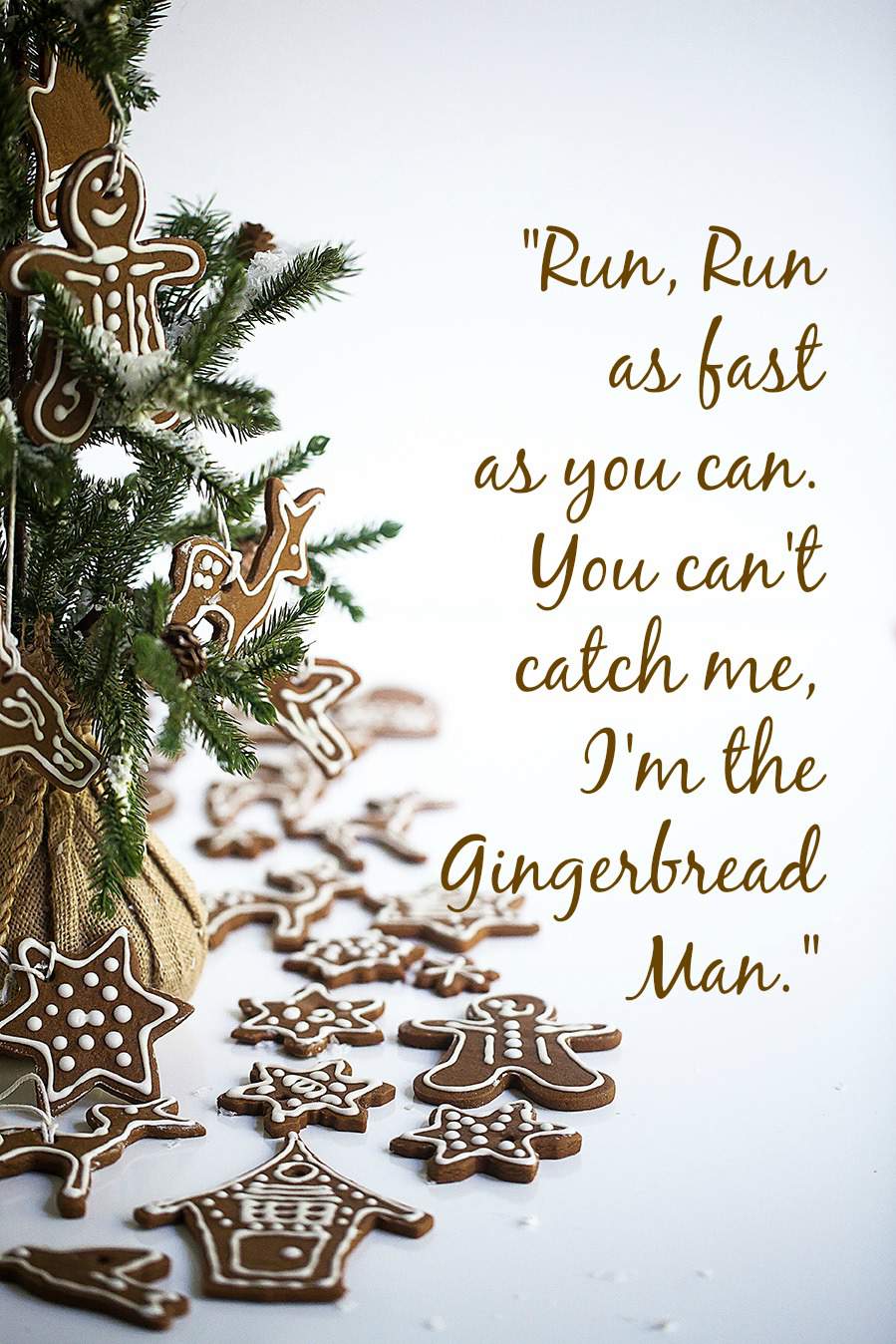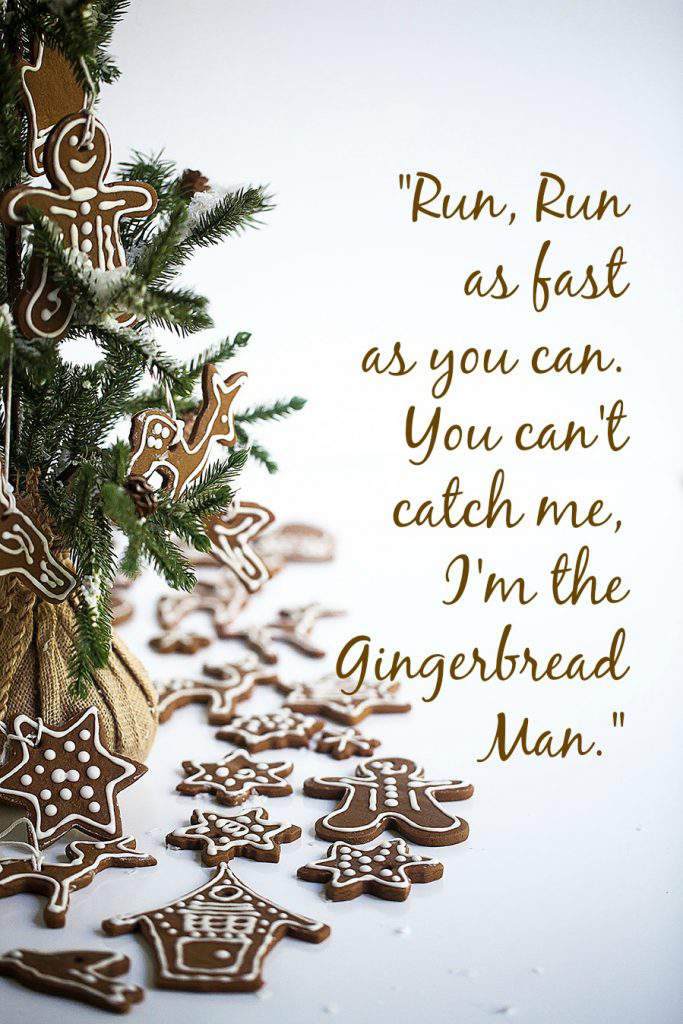 Happy holidays.
Thanks for stopping by.
See you back here next time. ♥