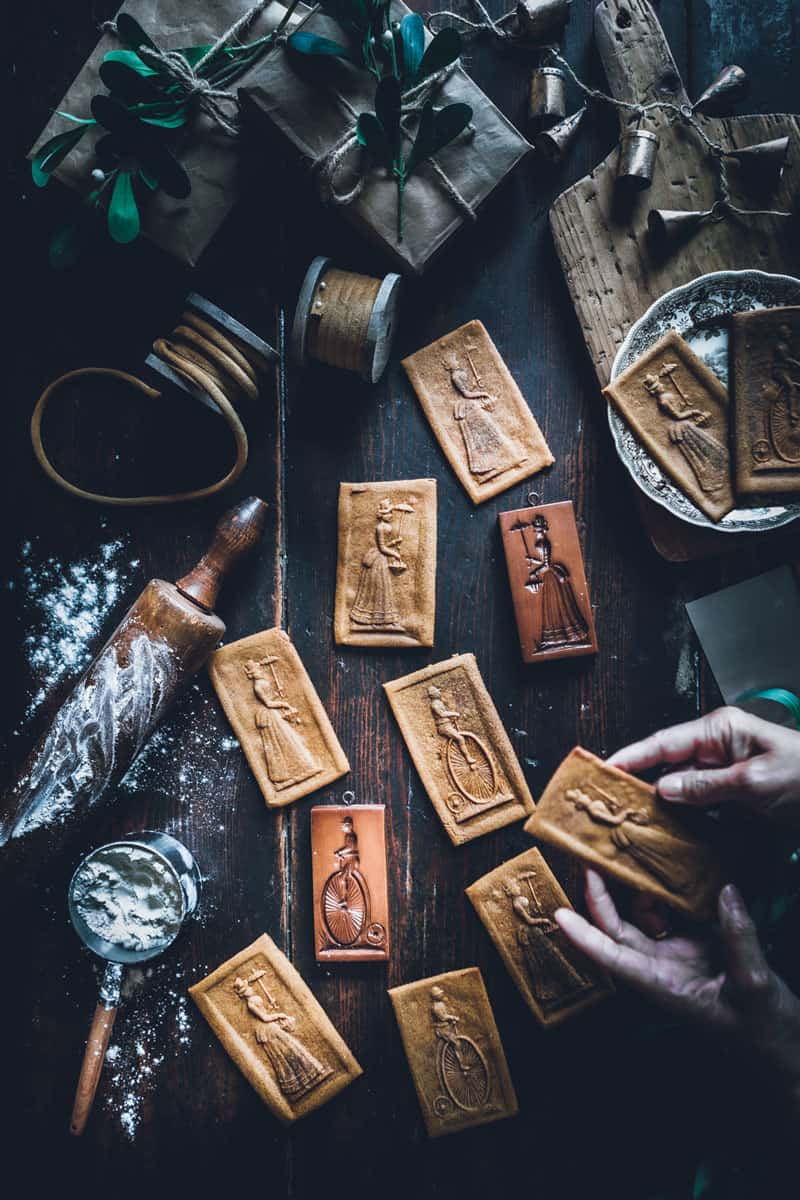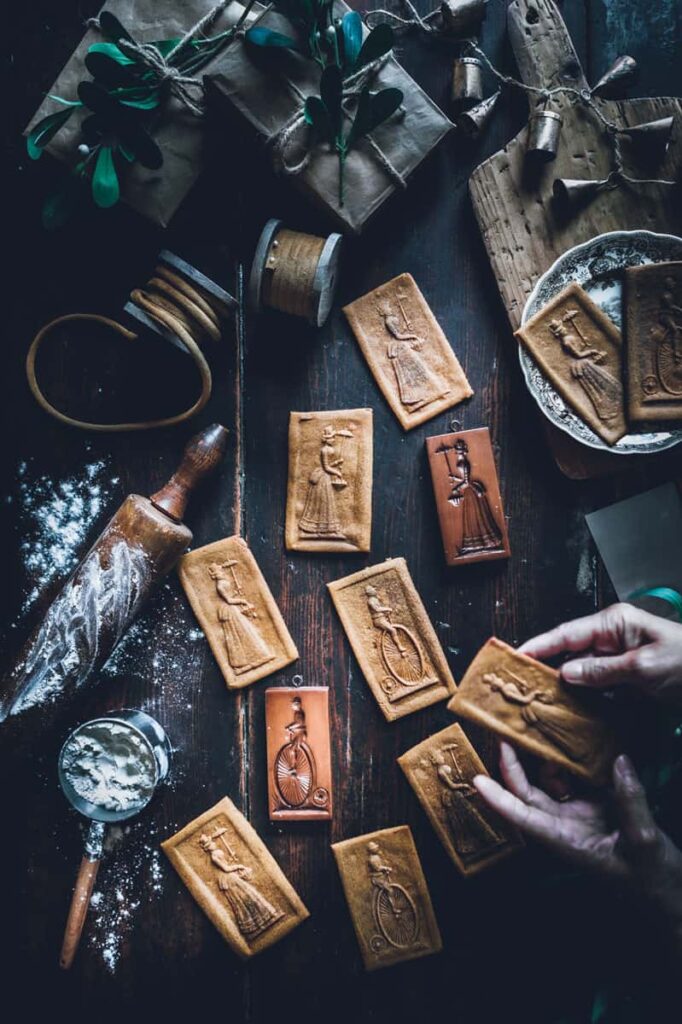 When it comes to holiday cookies, I'm always inspired by the stunning creativity and designs that bakers display this time of year.
And I'm always on the lookout for new cookies to make to impress and gift to my friends and loved ones.
While Springerle cookie molds are not new to me, I've pulled them out of my stash because they may be new to you.
I think you'll like these.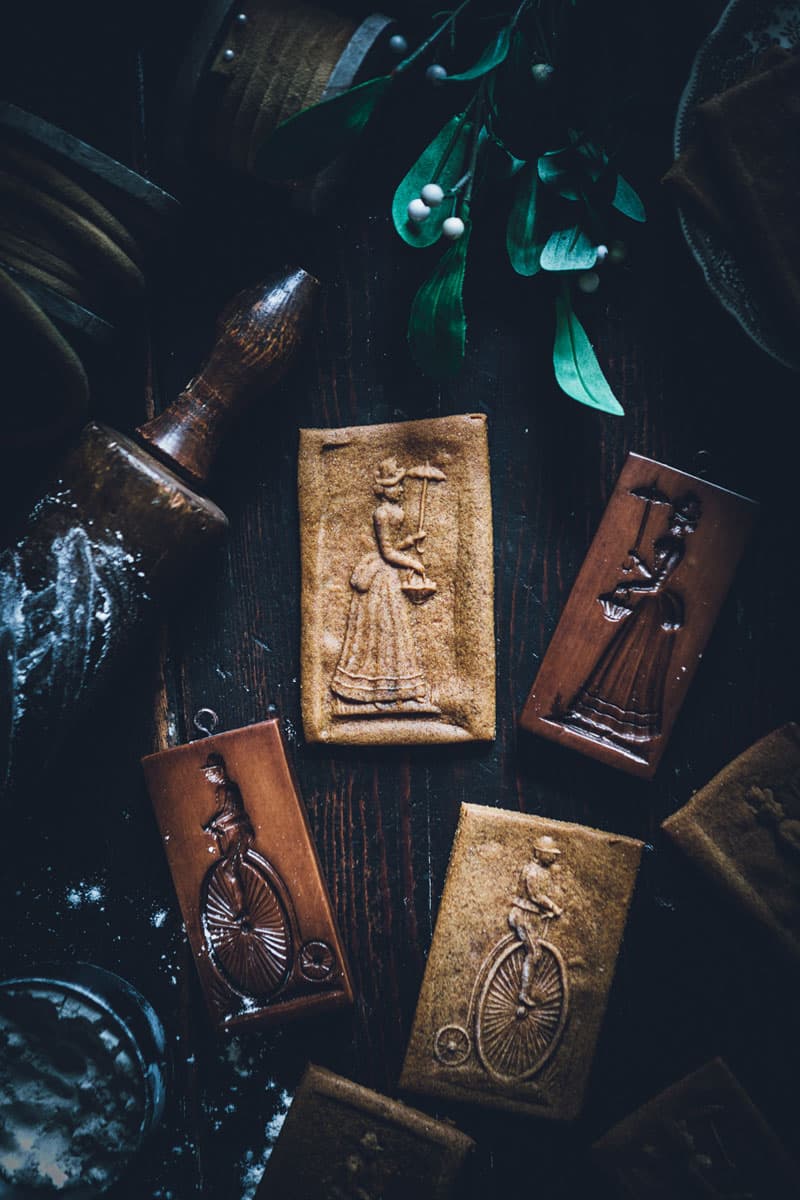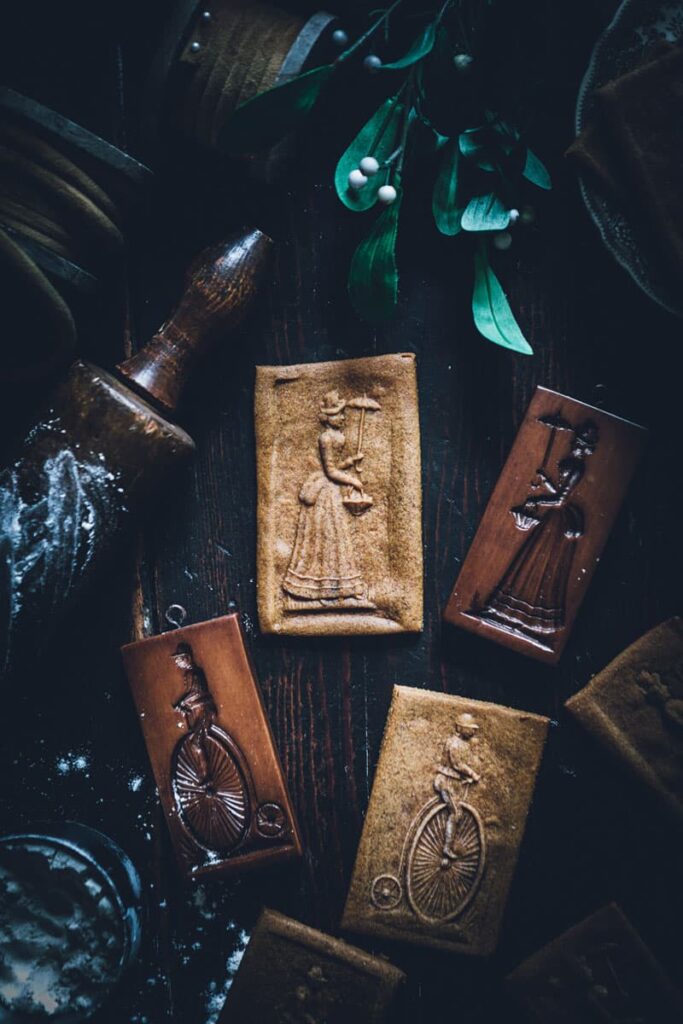 Springerle cookie molds are made from a wooden block which have a carved image in them.
It's a relief design, but it creates a raised image within the cookie dough.
And there are some beautiful Springerle images available too.
I own a handful of molds but these two are my all-time favorite because of their vintage twist.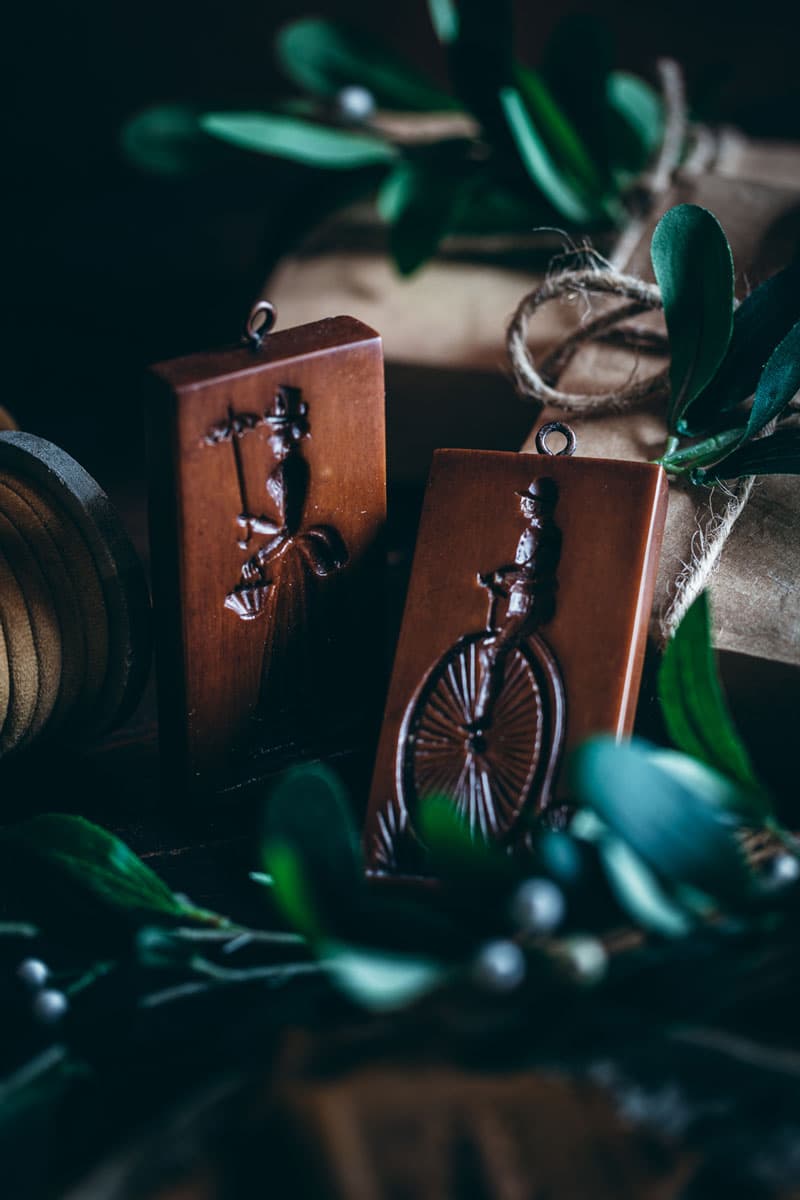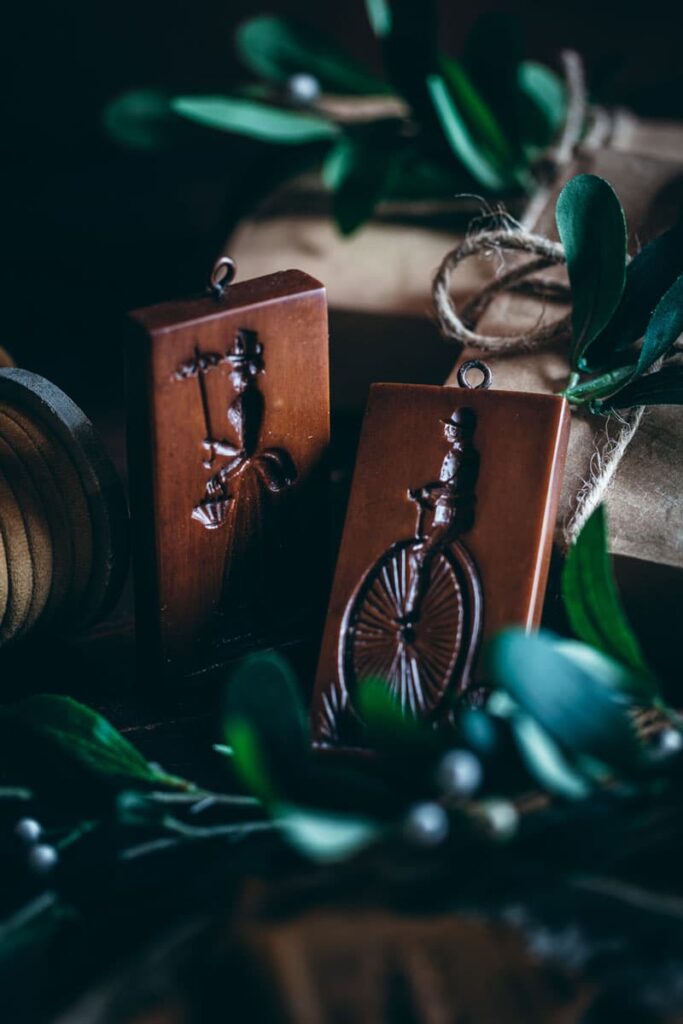 I love the image of this 18th century lady with her bustled dress, petite basket and pretty parasol.
I imagine she's leaving a leisurely ladies' lunch and perhaps, her basket is filled with beautiful cookies or high tea biscuits from the 3-tiered dessert tray.
Meanwhile, the dapper chap peddling after her on his Penny Farthing evokes an equally delightful and old fashioned vibe.
OK, I'll admit I had to do a quick search for the name of that high wheel bicycle and now I know it's called a Penny Farthing.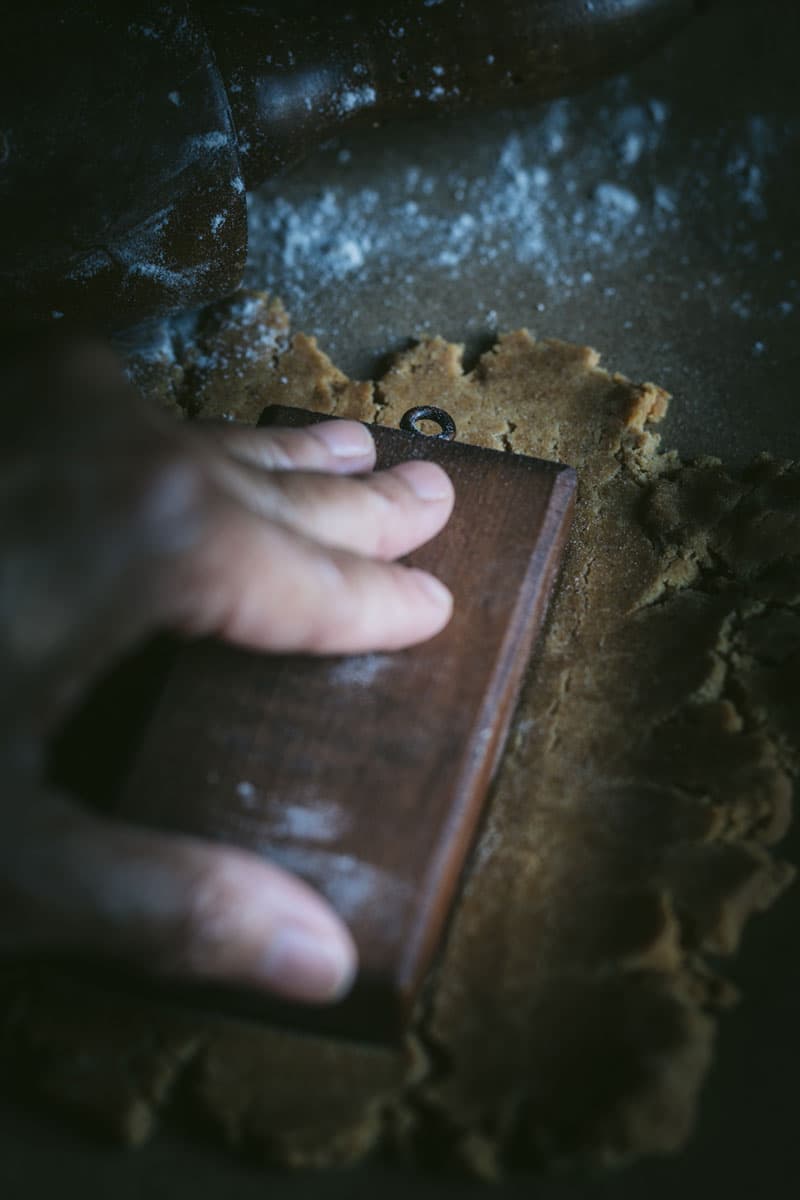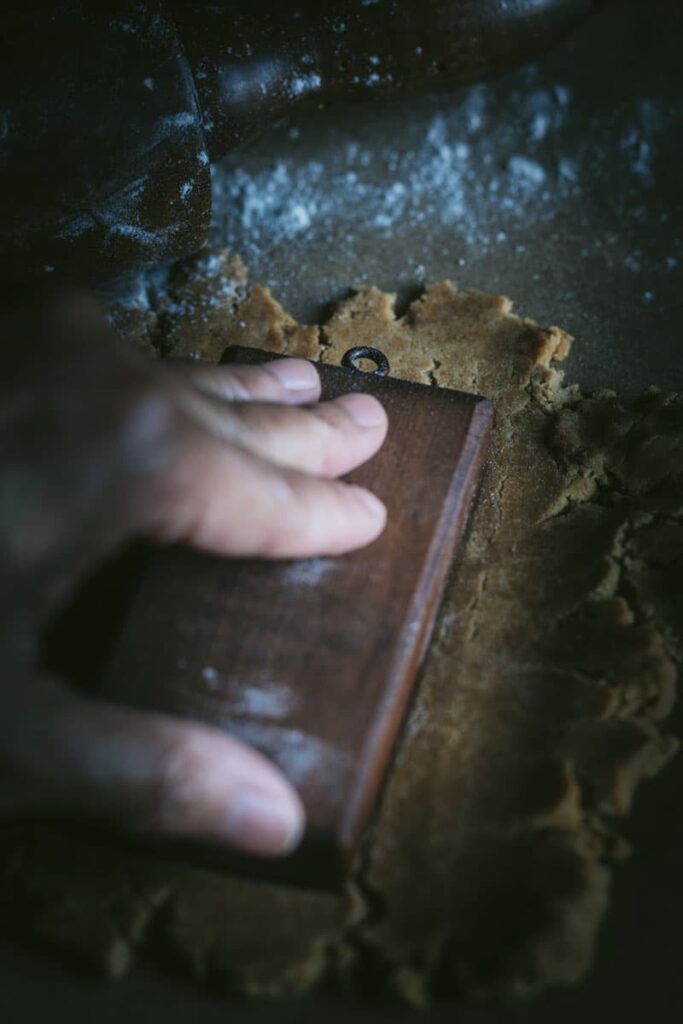 When you use a Springerle mold, you just press the carved block into the dough.
If you've ever done any rubber stamping projects, it's the same principle.
Really lean into the dough so the image will come out clean and complete.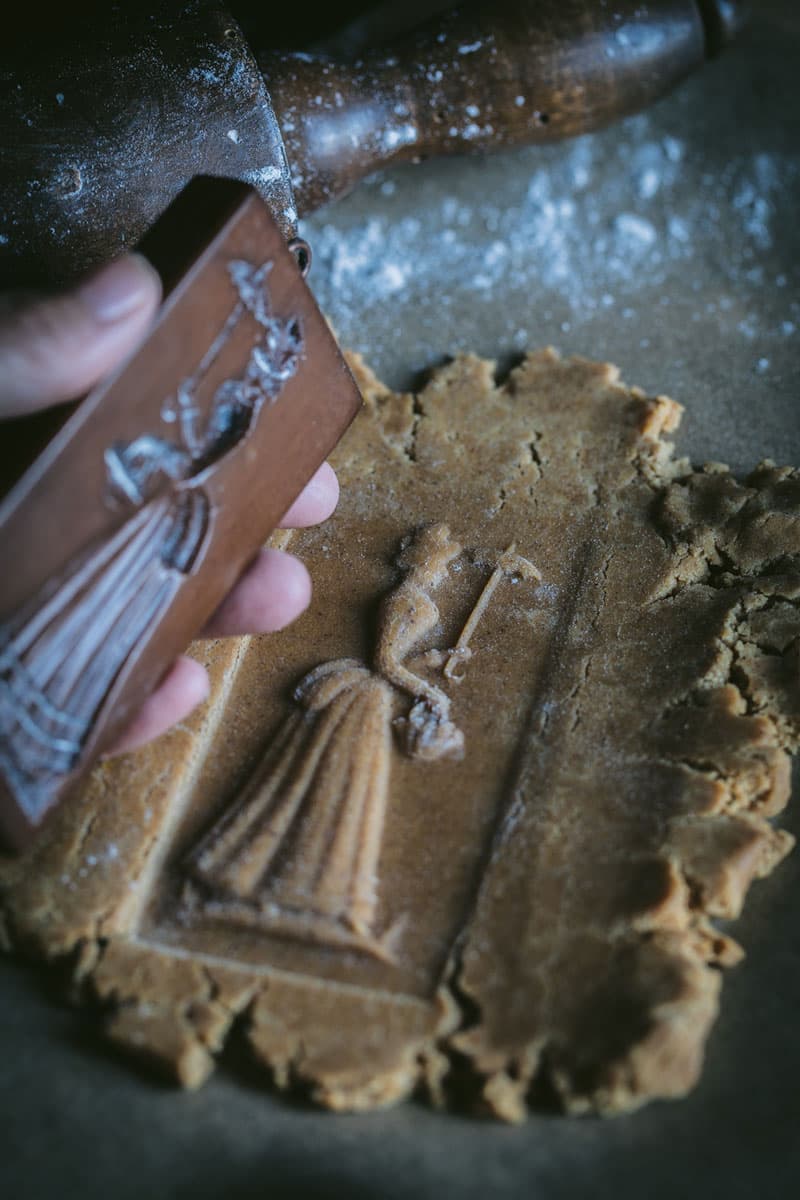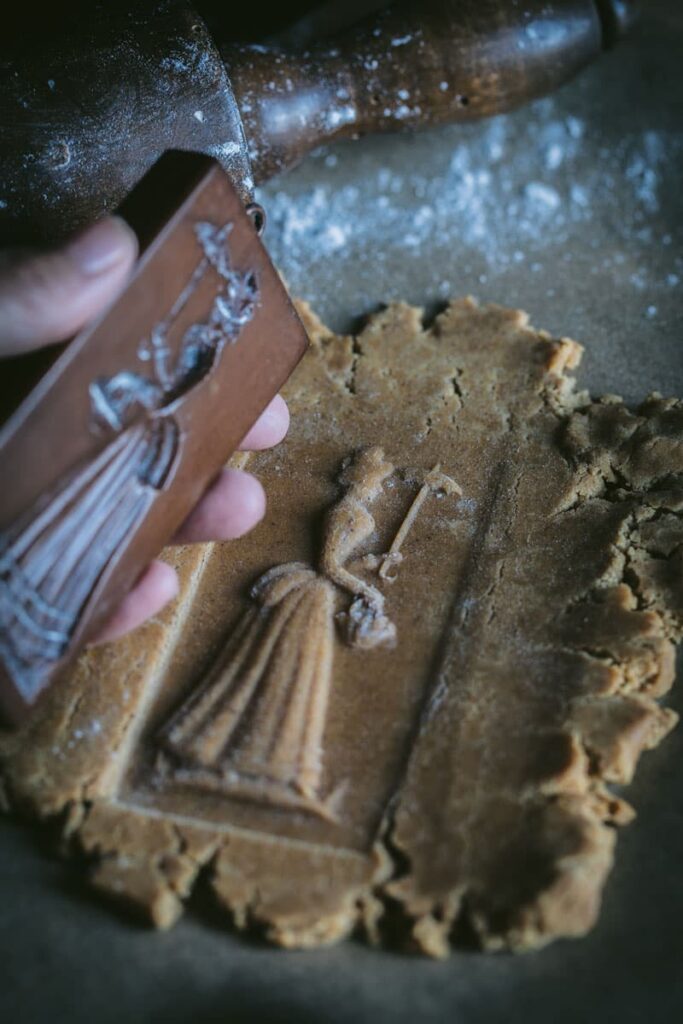 Voila! How lovely is that?
Don't you just love the way this lady pops right out of the dough at you?
The other key when using Springerle cookie molds is to always lightly (and thoroughly) dust the carved image with flour to prevent the cookies from sticking.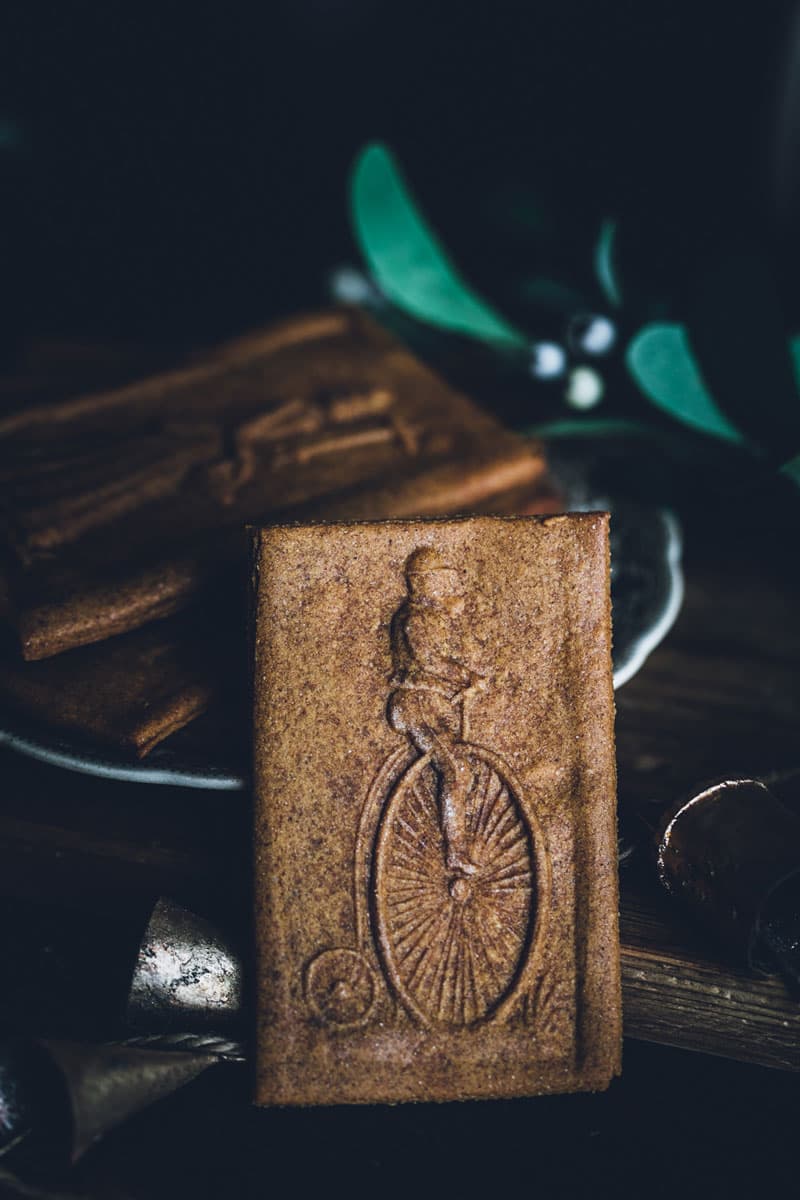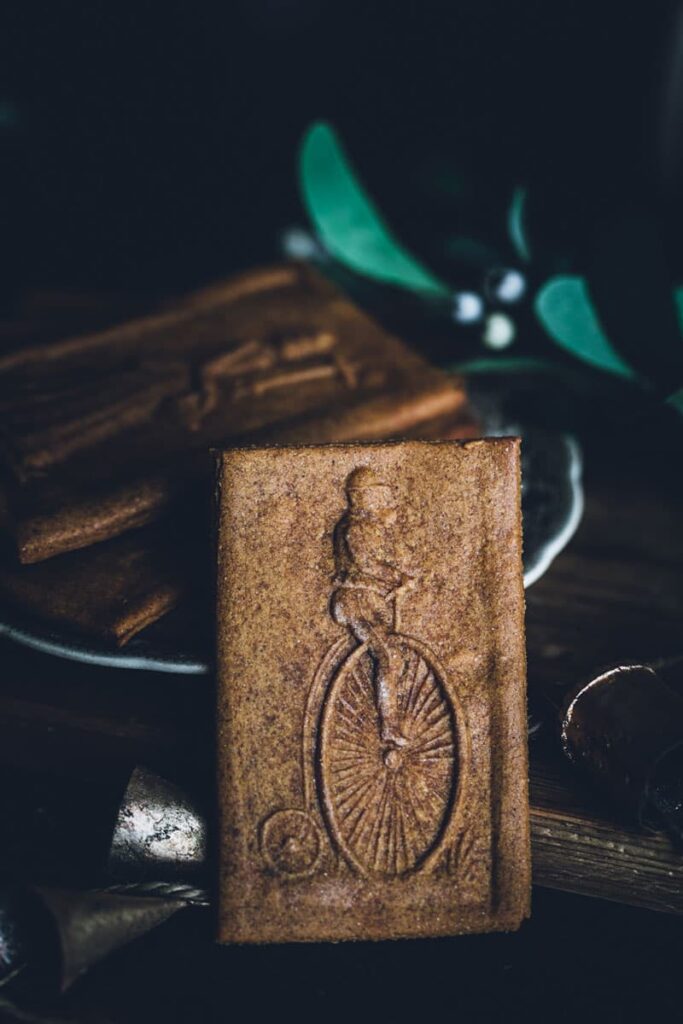 Here's a closer look at Mr. Penny Farthing.
The face is not as clear as I'd prefer, because I didn't press down hard enough on that area of the block when I pushed it into the dough.
This is a reminder of why it's so important to apply a good amount of pressure when using Springerle molds.
I think the cookie still looks decent because the bike and spokes are pretty clear.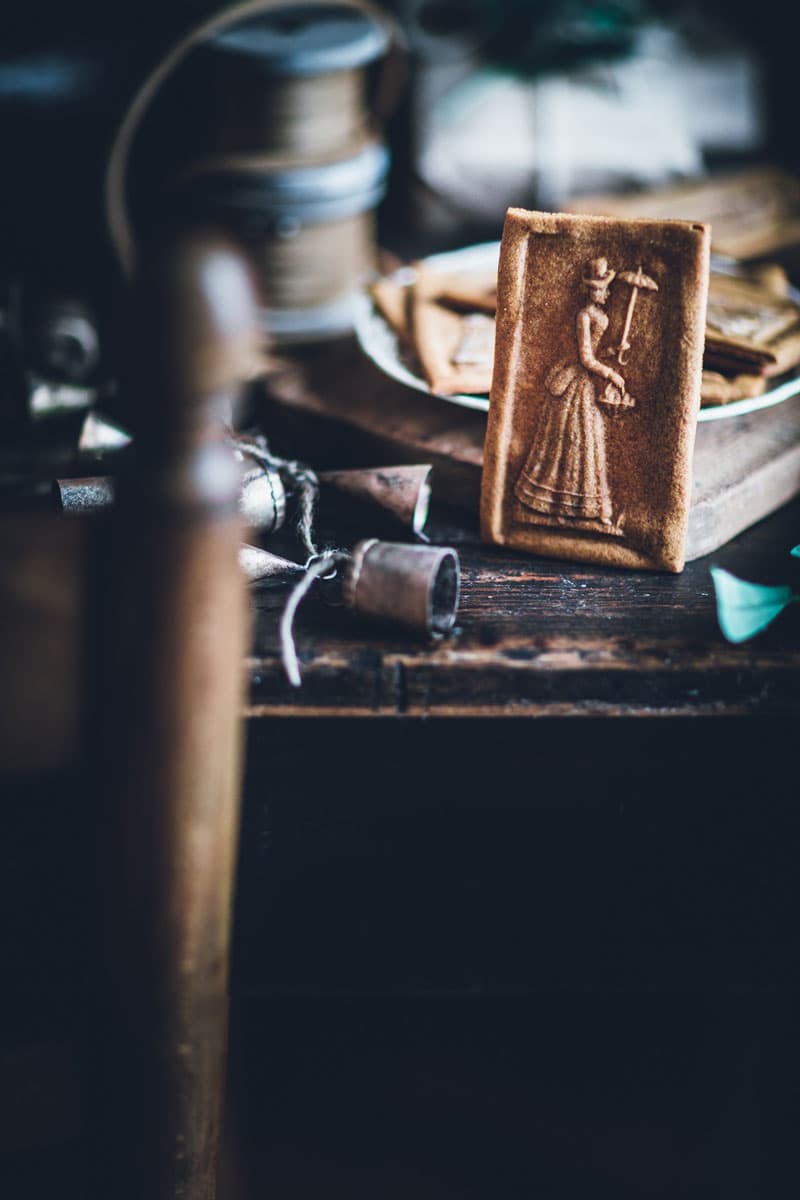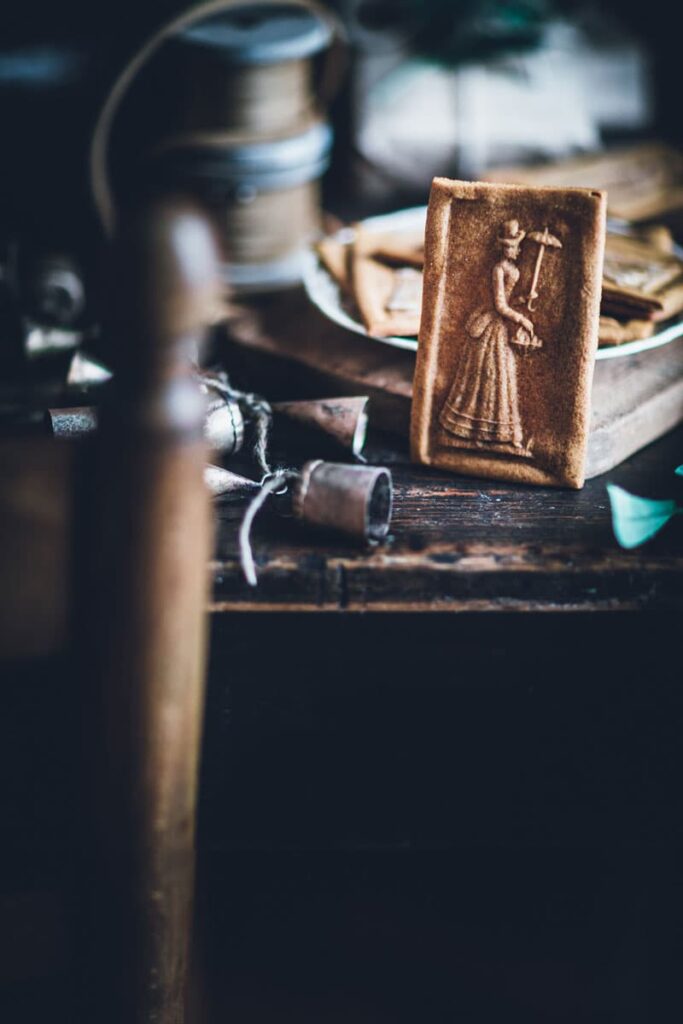 If I've piqued your interest in the centuries-old tradition of Springerle mold use, do check out my previous post, which features the more traditional looking Springerle cookies HERE.
I've seen photos of bakers over the years who collect larger molds as use them as kitchen decor.
Springerle molds are works of art after all (but still designed to be actually used).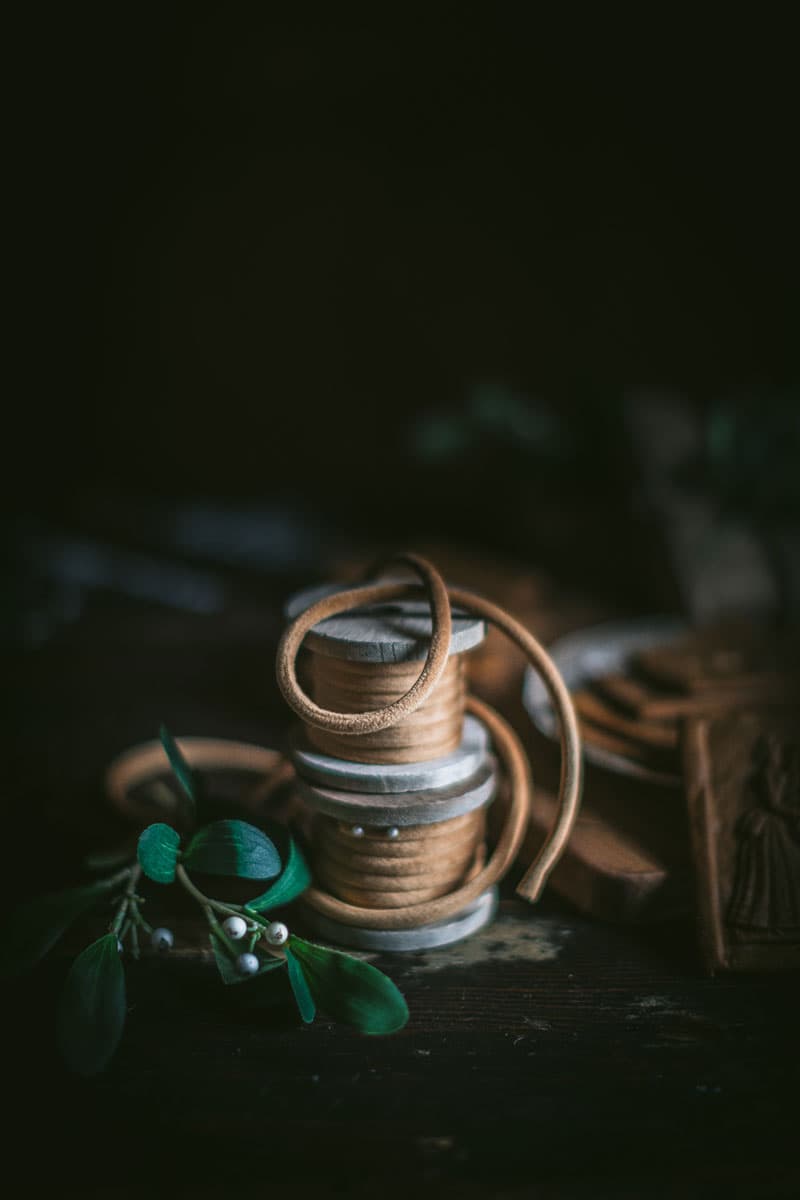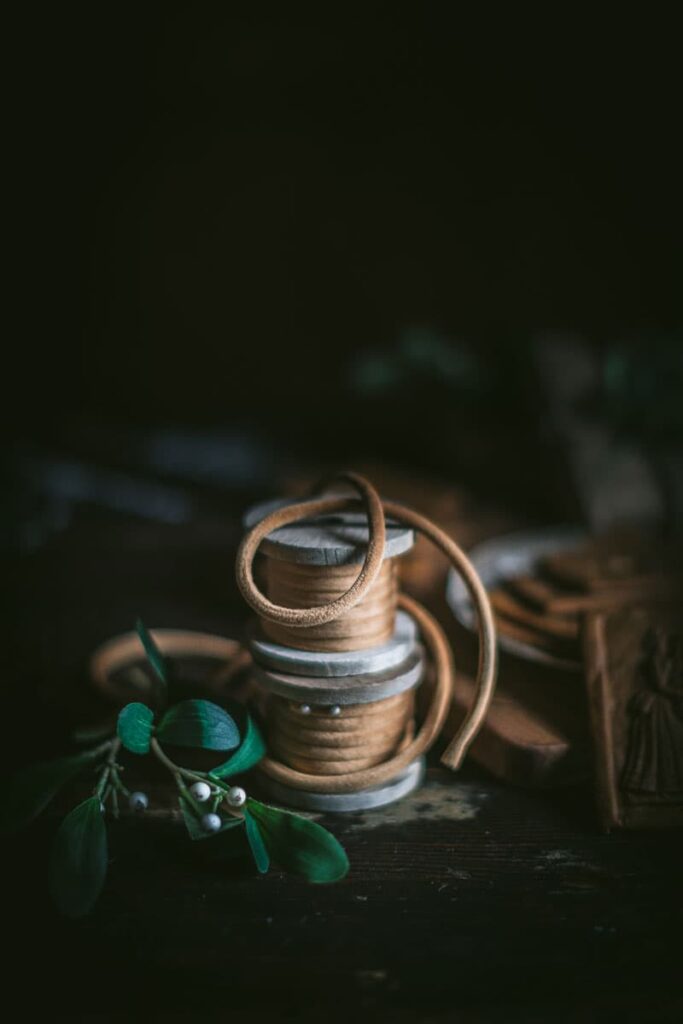 There are some stunningly gorgeous Springerle cookie molds available whose intricate detailed carving will simply take your breath away.
Here are a few of my favorite Springerle mold sources that I've used over years: Fancy Flour • Gingerhaus • I Love Springer
Oh, if you're wondering what these two spools of lovely velvet rope have to do with cookies, it's everything… because it matches the gingerbread.
And that gives you a bit of a glimpse into how I often select my props for food styling.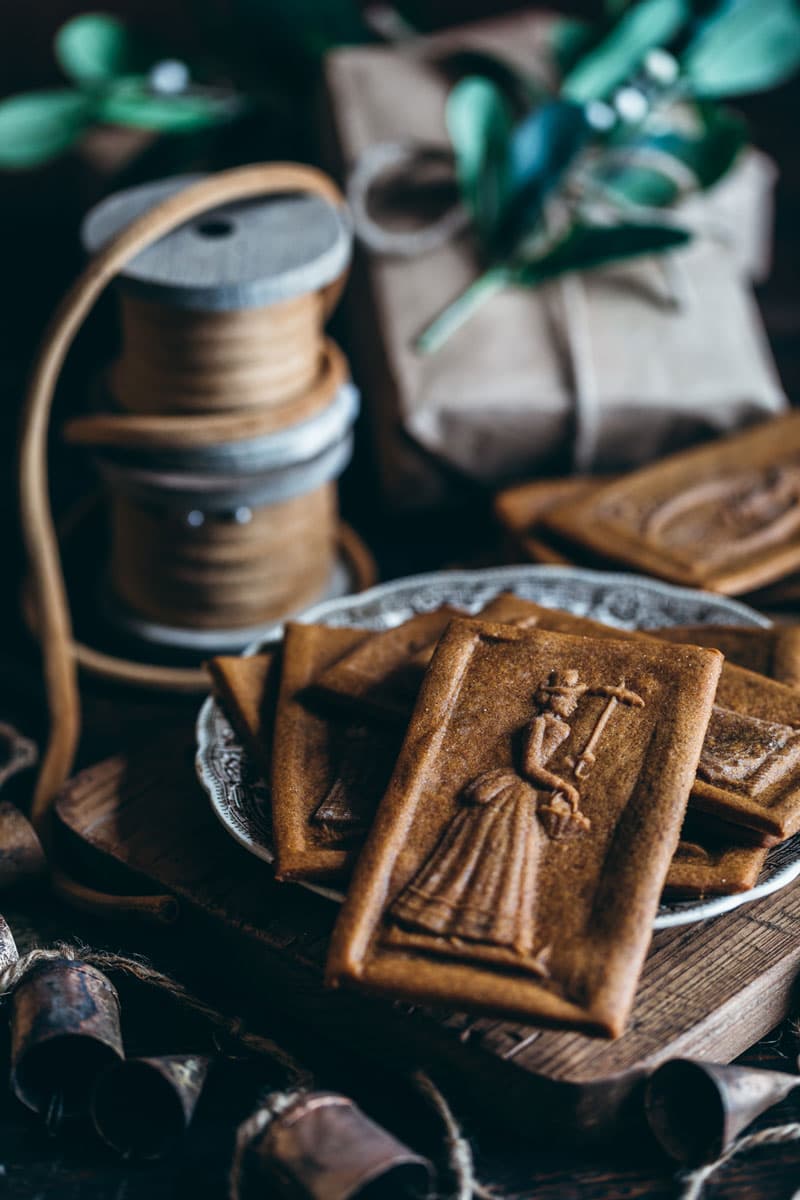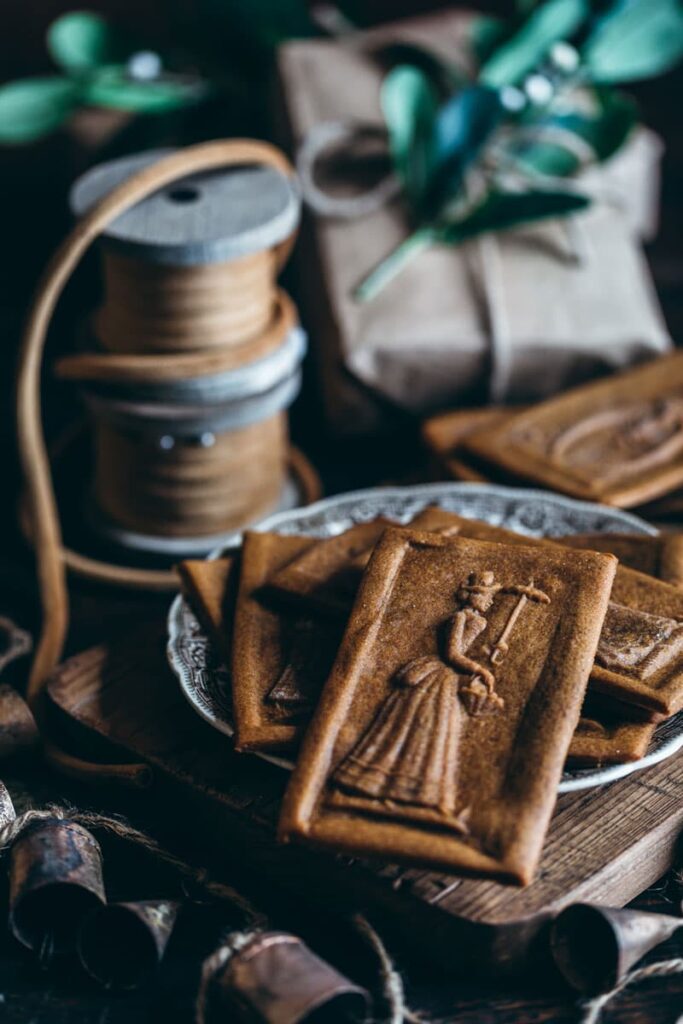 I hope you make some time to give Springerle molds a try.
They are fun to use and equally fun to collect.
Thanks for stopping by.
See you back here next time.♥