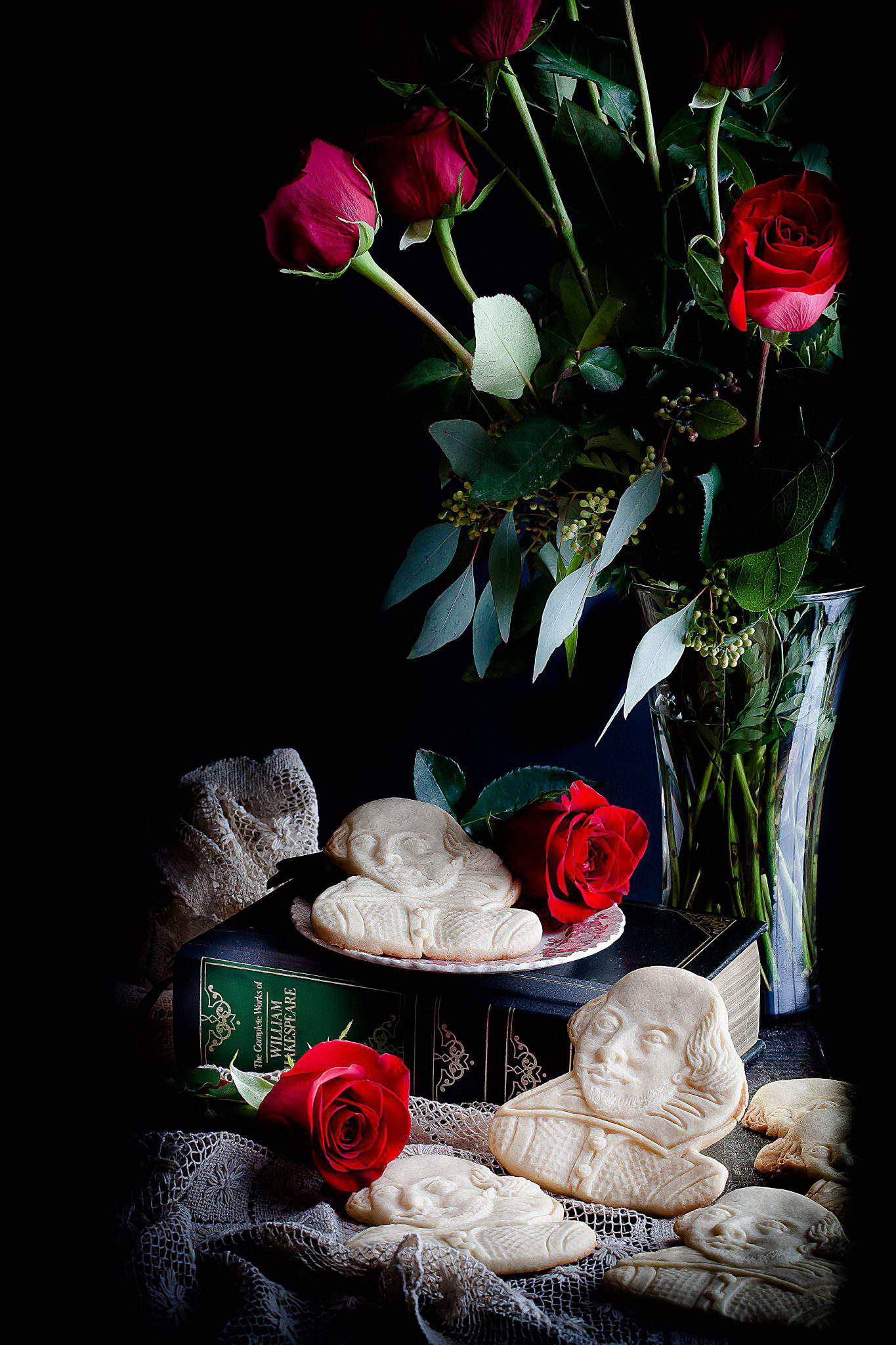 This Valentine's Day, be inspired by more than just love.
Be inspired by classic literature…. with an edible twist.
William Shakespeare sugar cookies are as fun to make as they are to gift.
Throughout this post, I'm sharing Shakespeare in words and edible treats.
"Shall I compare thee to a summer's day?"  (Sonnet 18)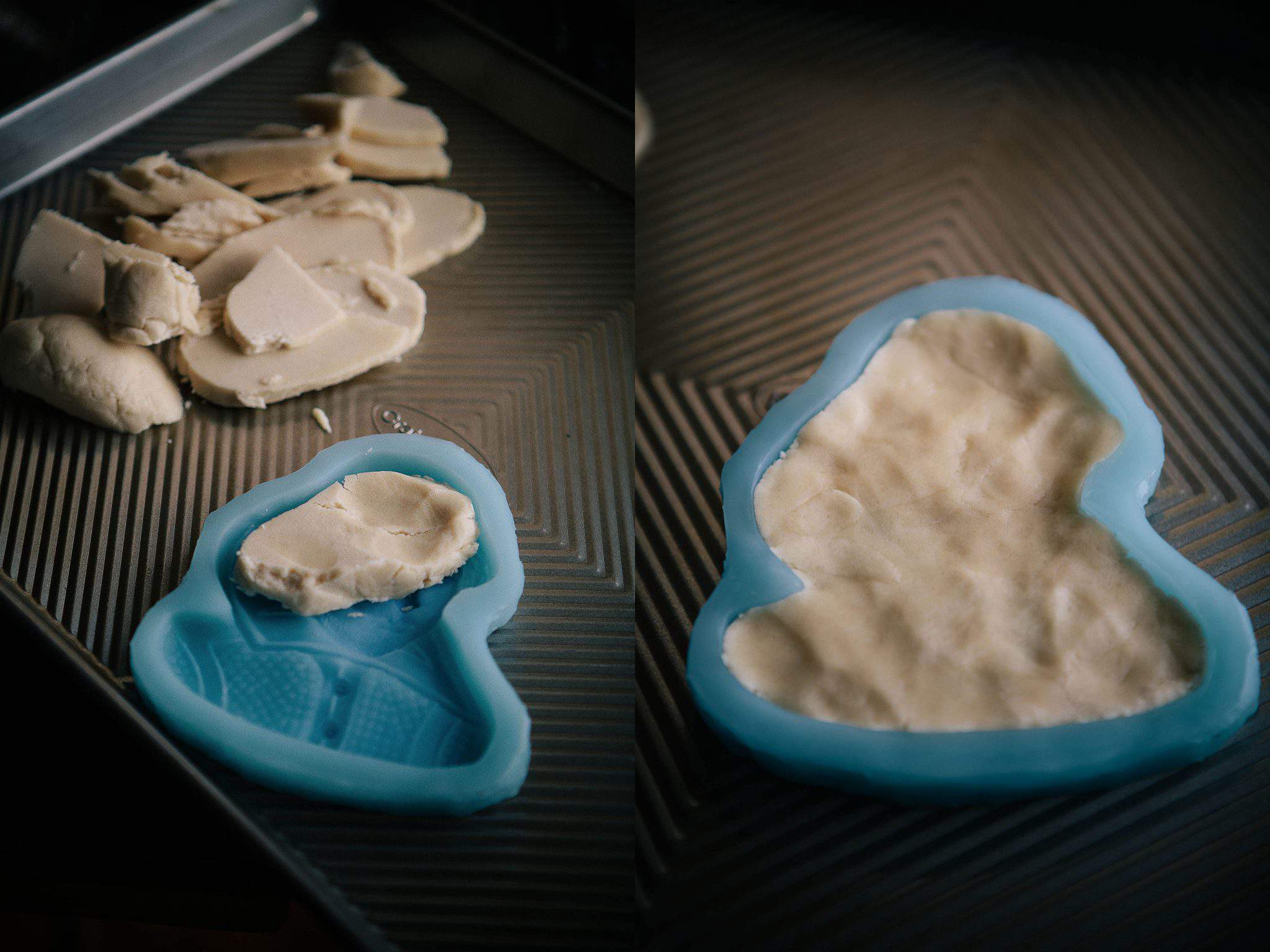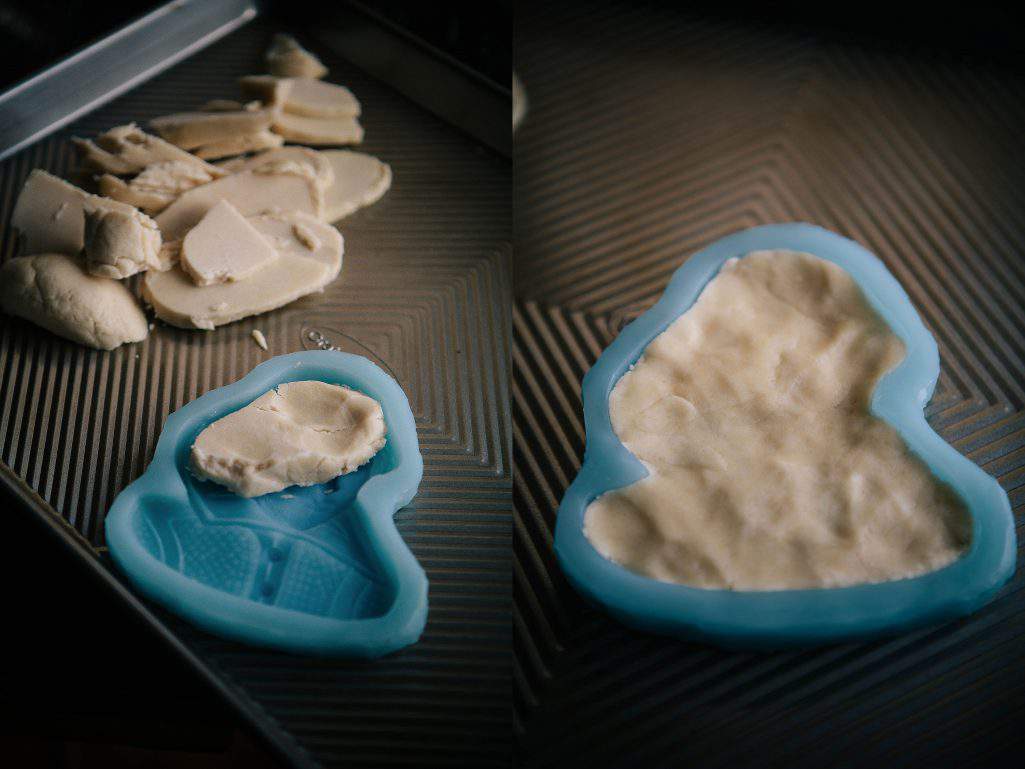 My friend Susan who owns Artesao cookie molds was sweet enough to share her Shakespeare cookie mold with me.
You may remember I used similar molds to make my Rock the Vote pre-election sugar cookies  last year.
You start by firmly pressing the dough into the mold and filling the entire cavity.
Romeo, Romeo! Wherefore art thou Romeo?"  (Romeo and Juliet, Act 2 Scene 2)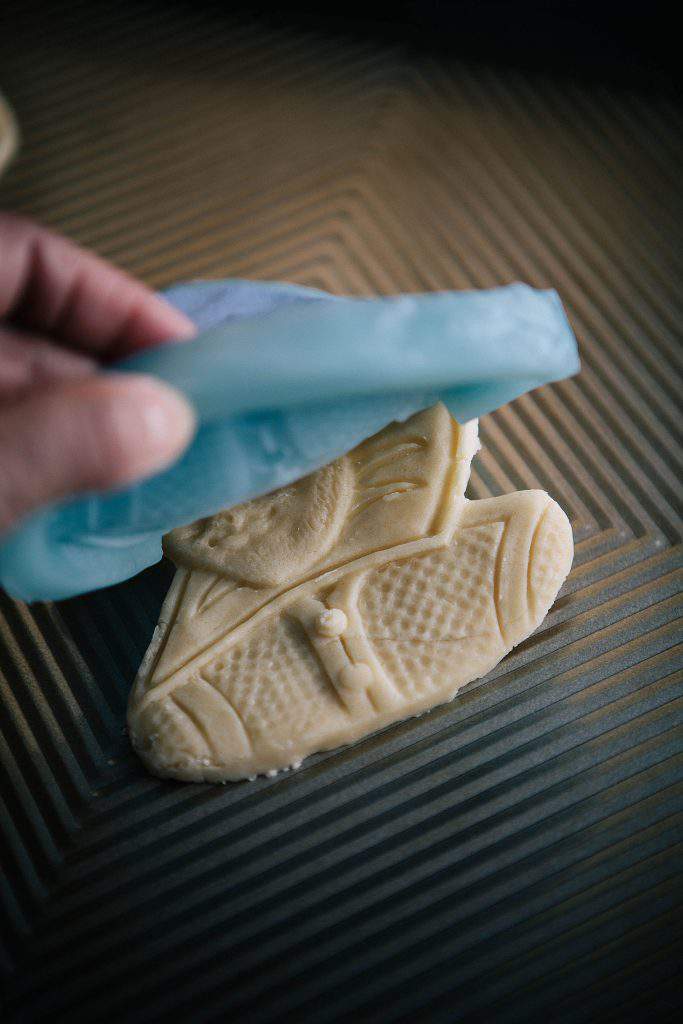 I always pop the mold in the freezer for about 15 seconds which makes the dough pop out easier.
Then, gently release the dough from the mold.
The image comes alive right before your eyes.
Very cool, huh?
"All the world's a stage, and the men and women merely players. They have their exits and their entrances; and one man in his time plays many parts."  (As You Like It, Act 2, Scene 7)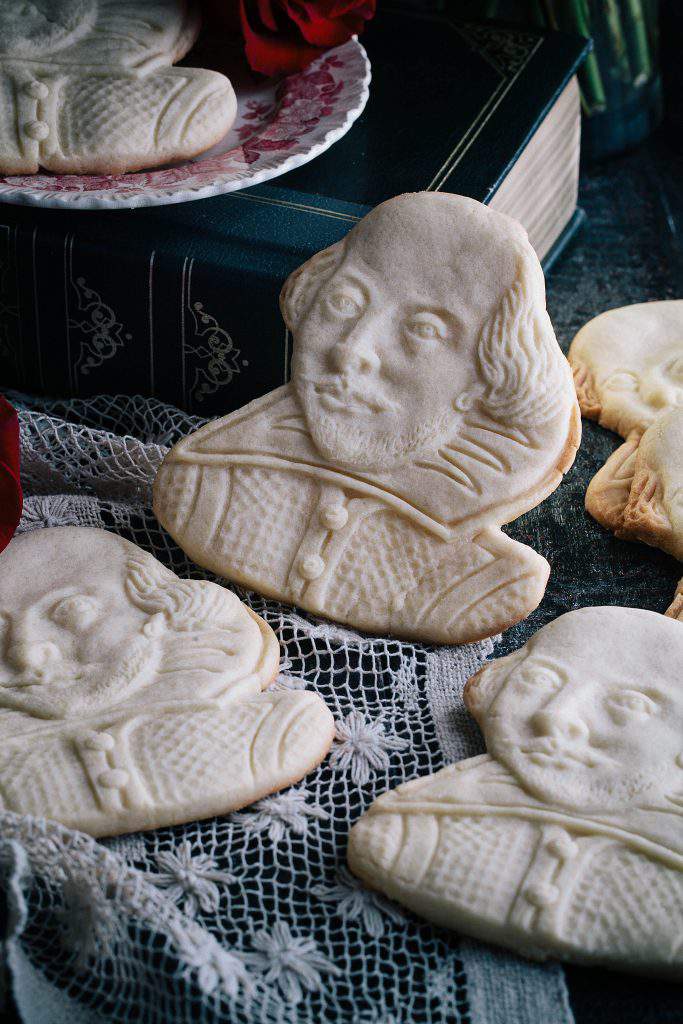 After sharing pictures of these cookies on Instagram over the weekend, I got an email from a buyer from a shop at the Oregon Shakespeare Festival who may be interested in selling the mold at one of the festival shops.
I immediately passed along the contact-info for Susan and I also emailed her to give her a heads-up on the impending query.
Now, how great is that, that I can put these two people together?
I think this is another reminder of the value of blogging friendships and how the mutual support of each other's creative efforts can potentially put unexpected partnerships into motion and end up making good things happen.
"To be, or not to be: that is the question."  (Hamlet Act 3, Scene 1)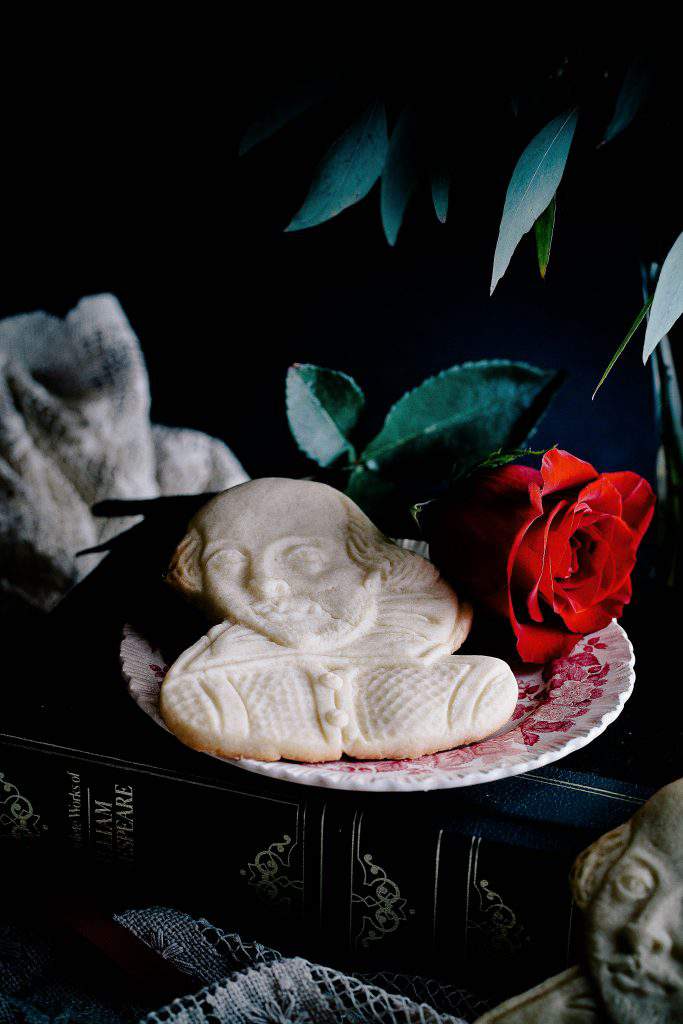 By the way, FTD Flowers sent me the lovely roses to use in my photo styling and I think they work perfectly with the theme I have going on here.
Not much represents Valentine's Day more than a couple of dozen, long-stemmed roses, right?
"What's in a name? A rose by any name would smell as sweet."  (Romeo and Juliet, Act 2, Scene 2)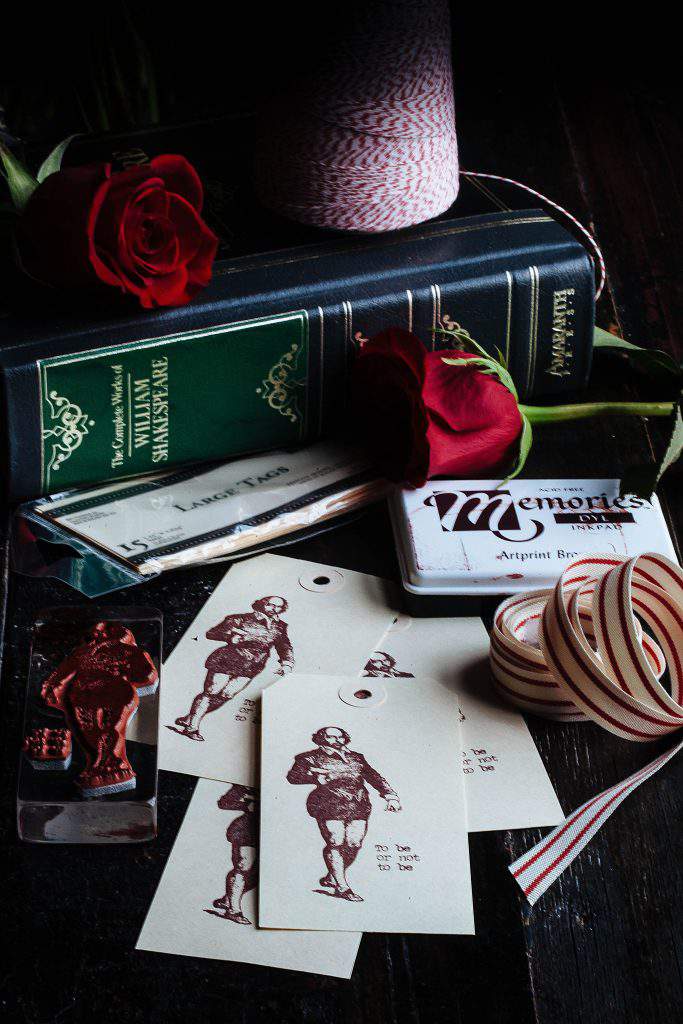 You may already know that I have a thing for pretty packaging.
Whenever I gift cookies, I like to add a handcrafted twist.
I used a few simple supplies including a Shakespeare rubber stamp I found on Etsy, a few large tags, plastic goodie bags and some ribbon from my local crafts store.
"Love looks not with the eyes, but with the mind; and therefore is winged Cupid painted blind."  (A Midsummer Night's Dream, Act 1, Scene 1)
See? It doesn't take much to add a sweet, whimsical touch to cookie gifts.
These Shakespeare sugar cookies could be served for any number of occasions and not just Valentine's Day.
Consider how nicely these would go over at your next book club meeting, or you could offer them as treats for fellow actor's in your child's school play.
What about gifting them to inspire the young (or old) writers in your life?
Just use your imagination.
"To thine own self be true."  (Shakespeare's Hamlet, Act 1, Scene 3).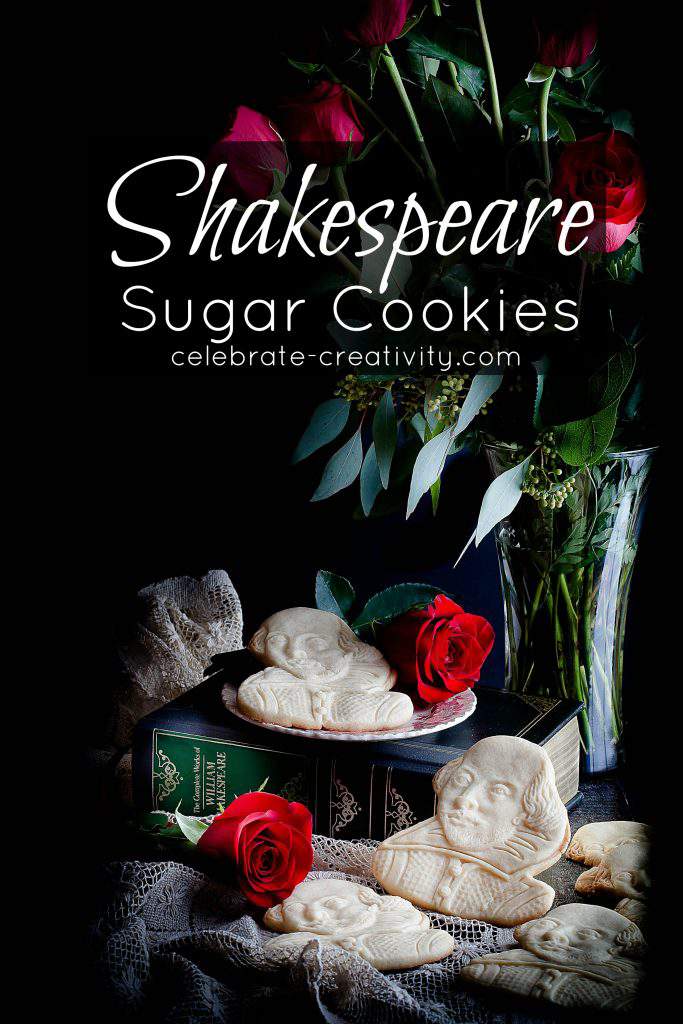 "If music be the food of love, play on."  (Twelfth Night, Act 1, Scene 1)
Thanks for stopping by.
See  you back here next time. ♥
I'm linking this Shakespeare Sugar Cookies post with the following: