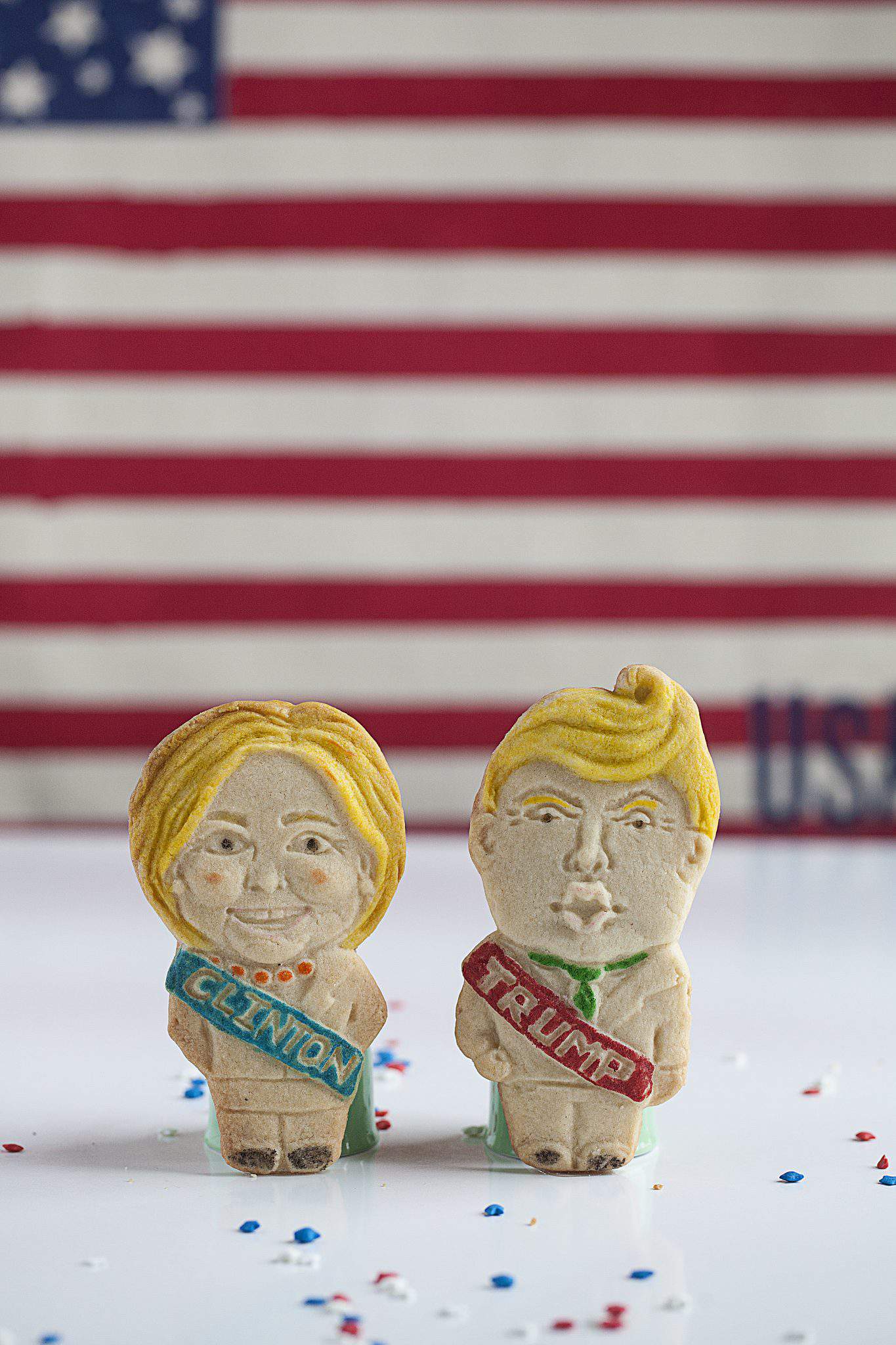 Hard to believe we're a little more than one month away before our next presidential election.
While I make it a point to steer clear of politics on this blog, I couldn't resist a Rock-the-Vote cookies post.
Regardless of which treat you'd rather take a bite out of first, you gotta admit these candidate cookies are pretty cute together.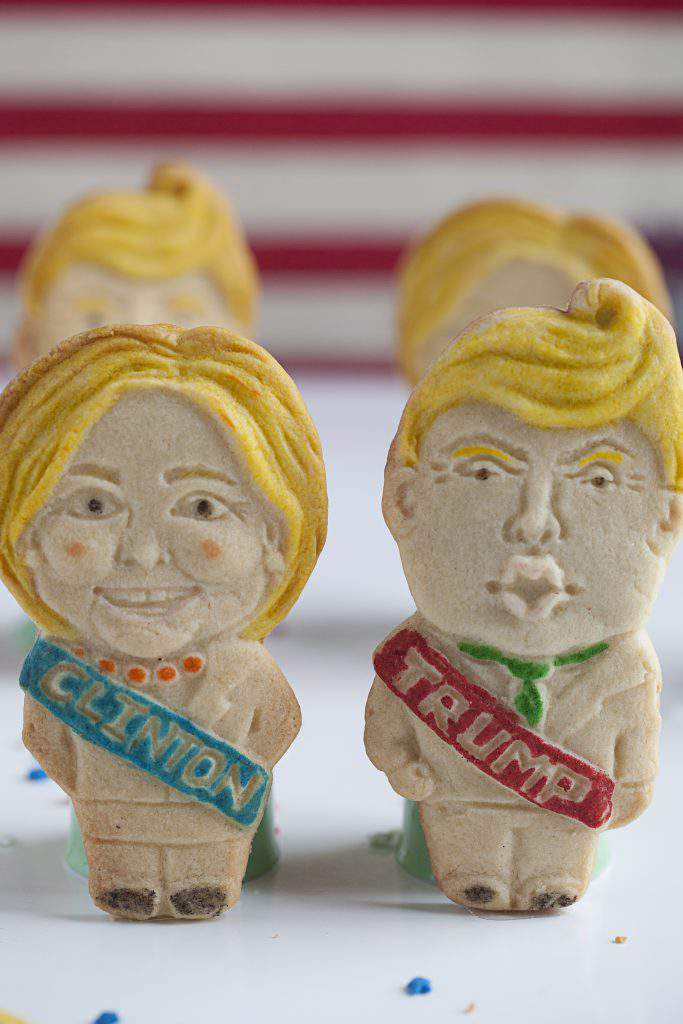 One of my readers, Susan Moniz of Artesao Cookie Molds contacted me and asked if I would be interested in trying out any of her unique cookie molds.
As I browsed her huge assortment of molds online, the Clinton and Trump molds especially stood out to me.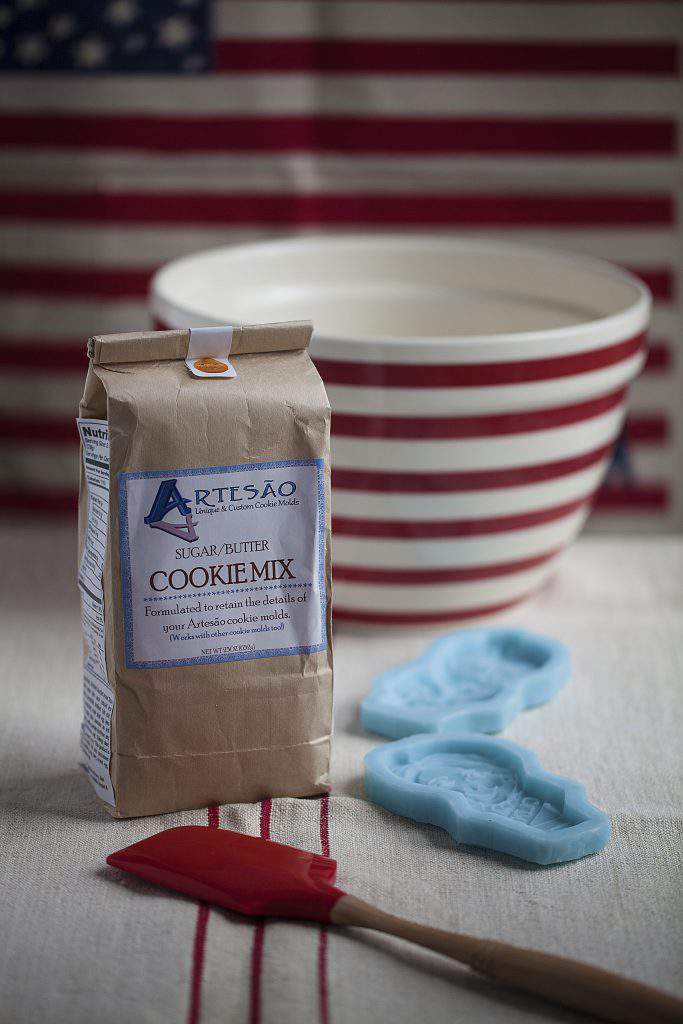 Hey, given the current political climate… I think we all know why these two molds got my attention.
Susan offered to send me the political figure molds along with her sugar cookie mix.
I thought it would be fun to make the cookies and create a get-out-the-vote post.
By the way, this is not a sponsored post and I was not compensated in any way for sharing these cookies.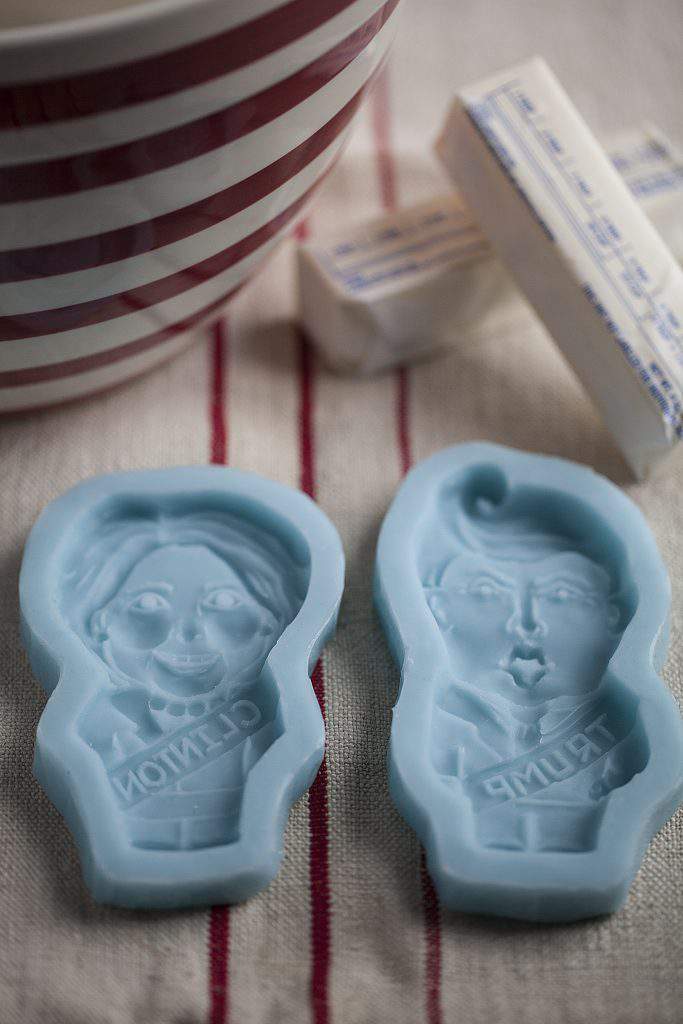 The molds are made of silicone and while they can withstand some oven heat, they're not designed to be used that way.
They're used more like clay molds.
No need to roll the dough out either.
Just refrigerate the disc of dough and then slice it.
After slicing the chilled dough,  just press it into each mold until it's level with the outside of the the mold.
When I first tried this, the shape was a little soft but that's because I think I over-handled it.
After that, I stuck each dough-stuffed mold into the freezer for about a minute to firm up the shape a bit before pushing it out of the mold.
Push the dough out of the mold and voila, presidential candidates ready for the oven.
It's pretty hot in there.
Do you think these two can actually take the heat?
There are several ways to add color to sugar cookies and I'm going to share my top 3.
1-You could use Royal icing, although I think that might make it hard to retain the intricate detail of the cookie mold.
2-Food safe, color markers are a very good option which would give you lots of control over where and how the color is applied.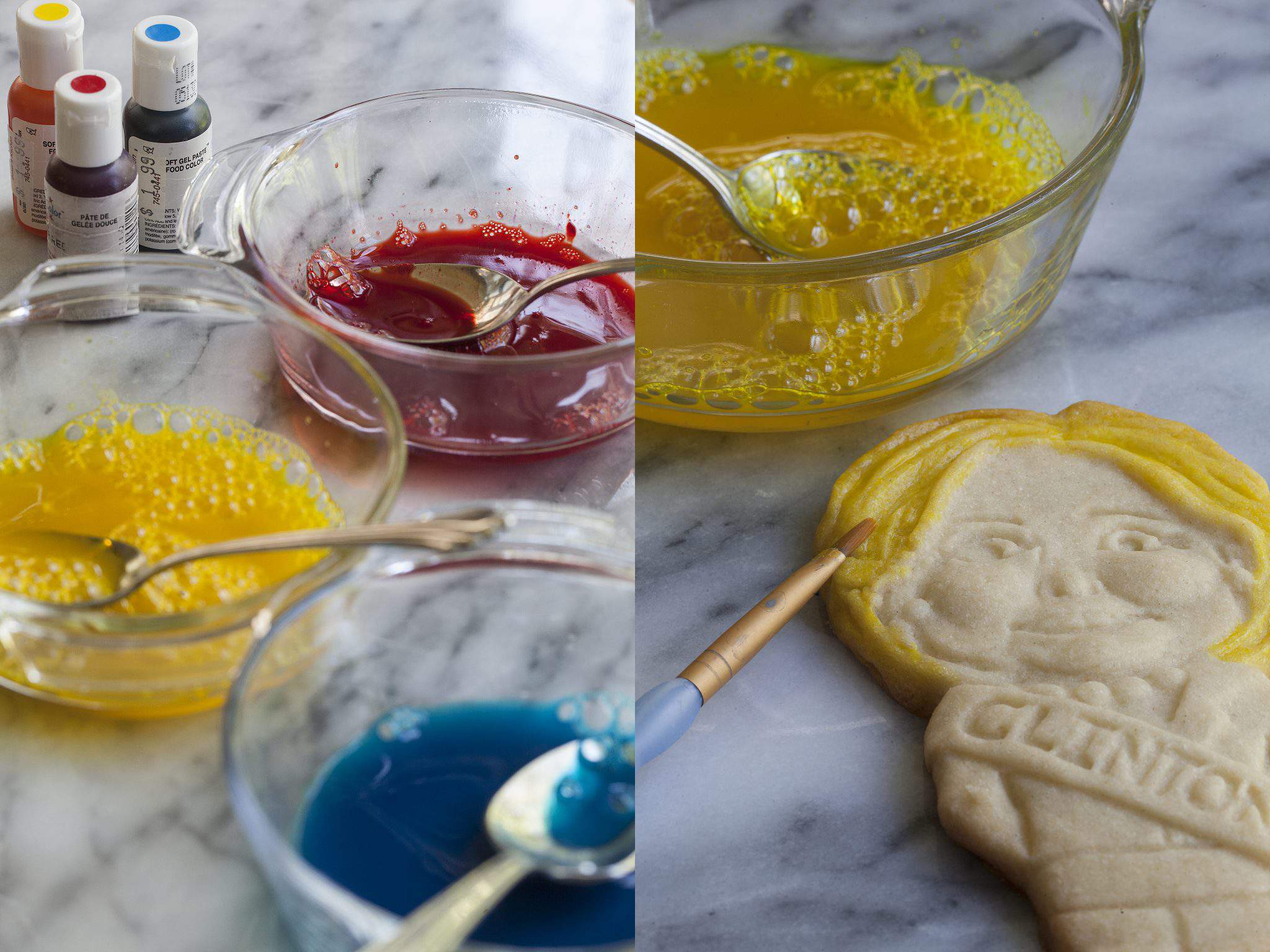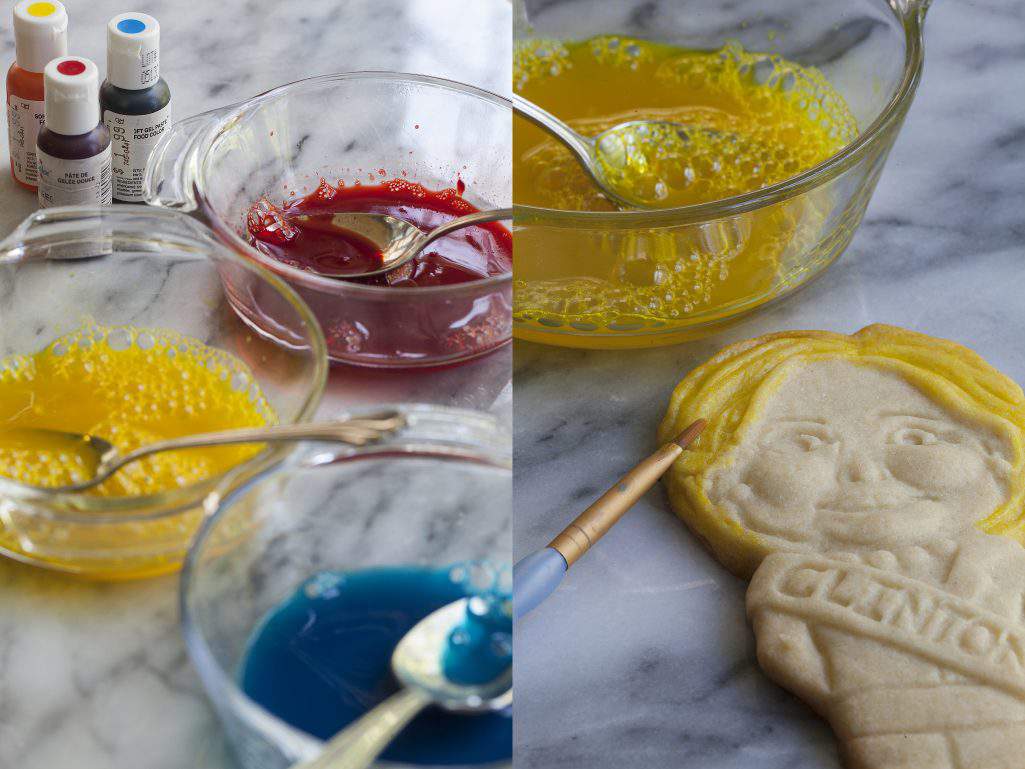 3-Another option is to use colored egg whites. It's important to use PASTEURIZED egg whites (which can be found in the egg aisle of your grocery store) because these egg whites have already been heated and are therefore food safe.
Never use raw egg whites for food painting. Always used pasteurized egg whites. 
Meanwhile, after painting Hillary's banner, I noticed it looked more teal than navy.
You may have to play around with the egg white coloring a bit to get the perfect shade.
This was the first time I had ever used the egg-white coloring technique.
The color really does come out quite vibrant.
I'm getting off topic here but I saw some French Macarons beautifully painted with delicate coloring and I think this egg white painting technique would be perfect for that.
It goes on like watercolor paint.
A little pasteurized egg white goes a long way too.
Regular readers know, I'm a sucker for adorable packaging.
I think these candidate cookies just beg to be gifted.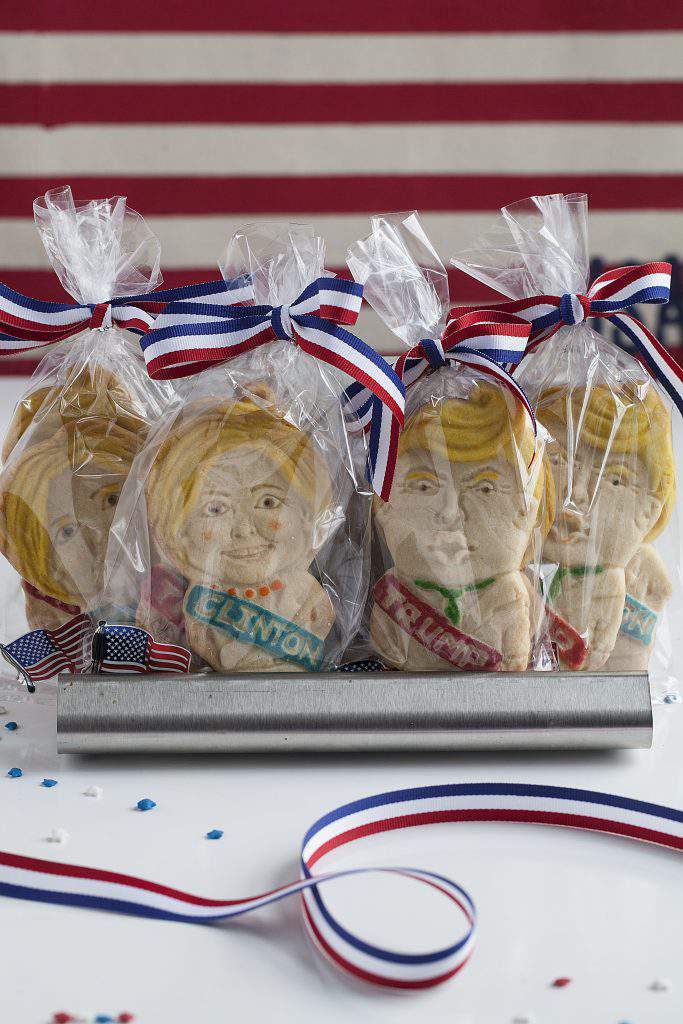 Grab some plastic goodie bags, U.S. flag stickers and some patriotic ribbon to dress up the cookie gift.
You can decorating find supplies at most crafts stores.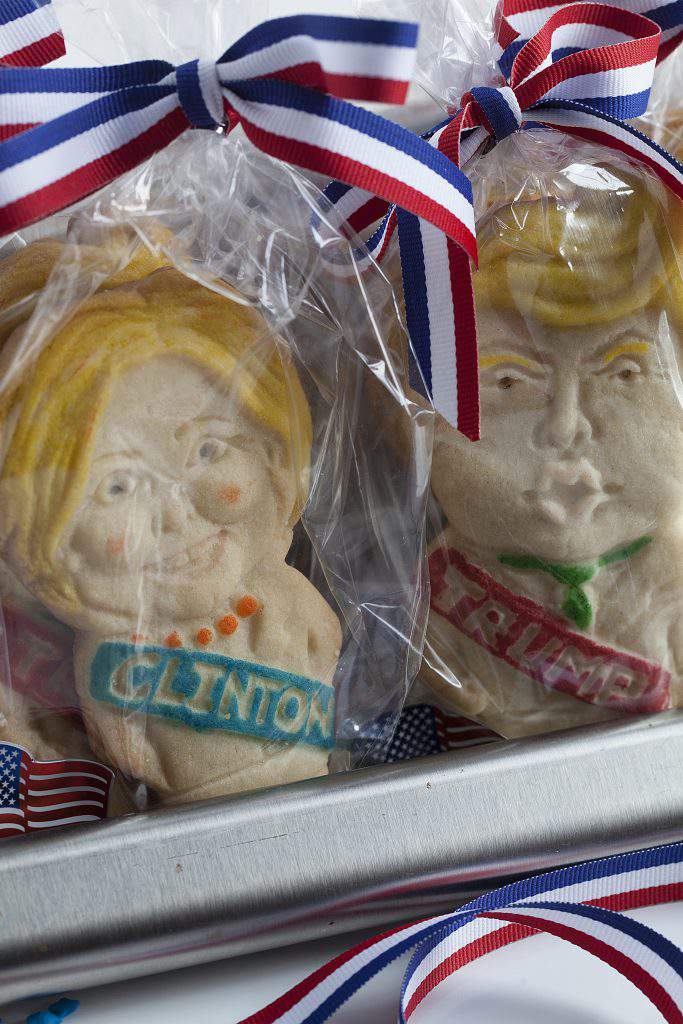 If you're handing out these cookies as gifts, I suggest you put one of each political party in the baggie.
It's probably not a good idea to presume someone else's choice of candidate.
Whichever candidate you favor, just remember what President Obama suggests.
Don't Boo…. VOTE.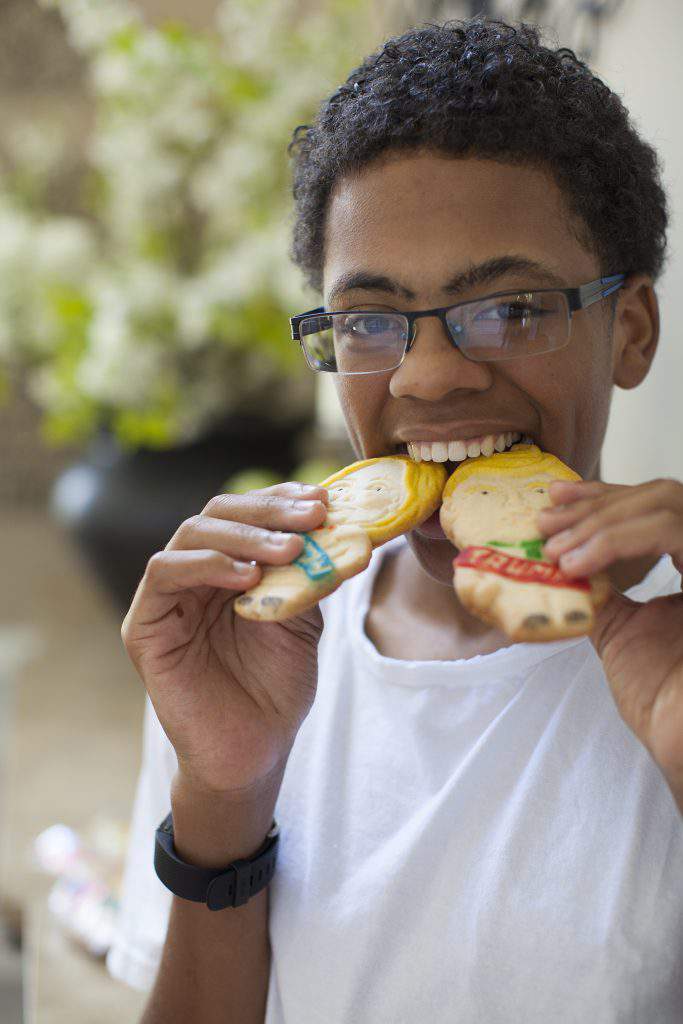 These Rock-the-Vote cookies would also be great to pass out for Halloween.
My photography helper and official taste-tester, Jordy loved them (although he did say he'd like them even more with icing on them).
I think all those too-young-to-vote trick or treaters AND their civic-minded parents will enjoy them too.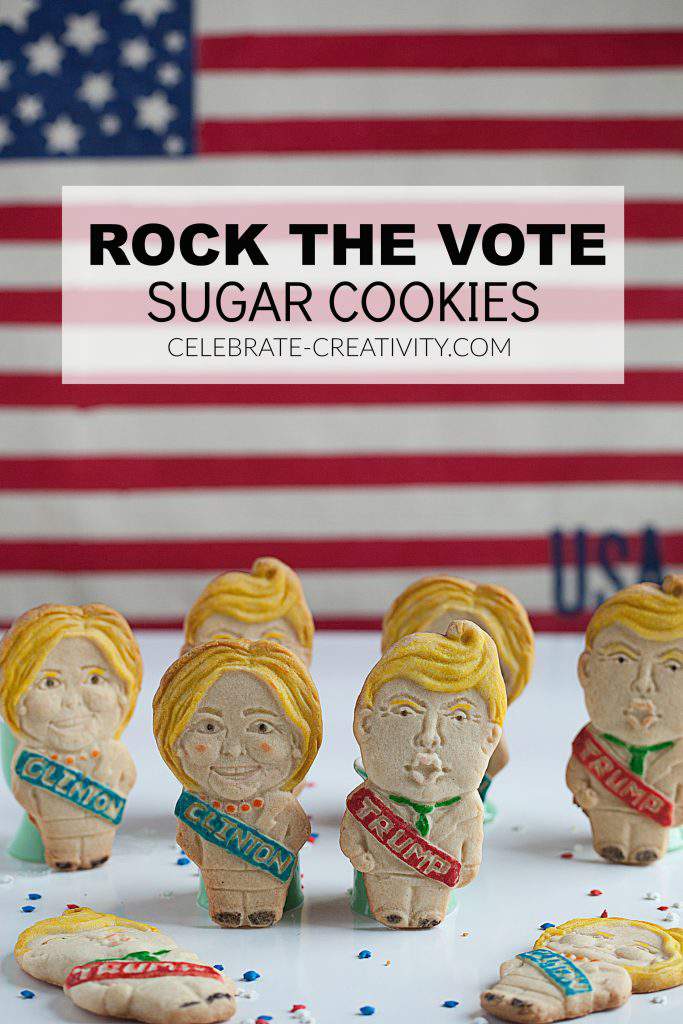 Thanks for stopping by.
See  you back here next time. ♥
I'm linking this Rock the Vote cookie post to the following: