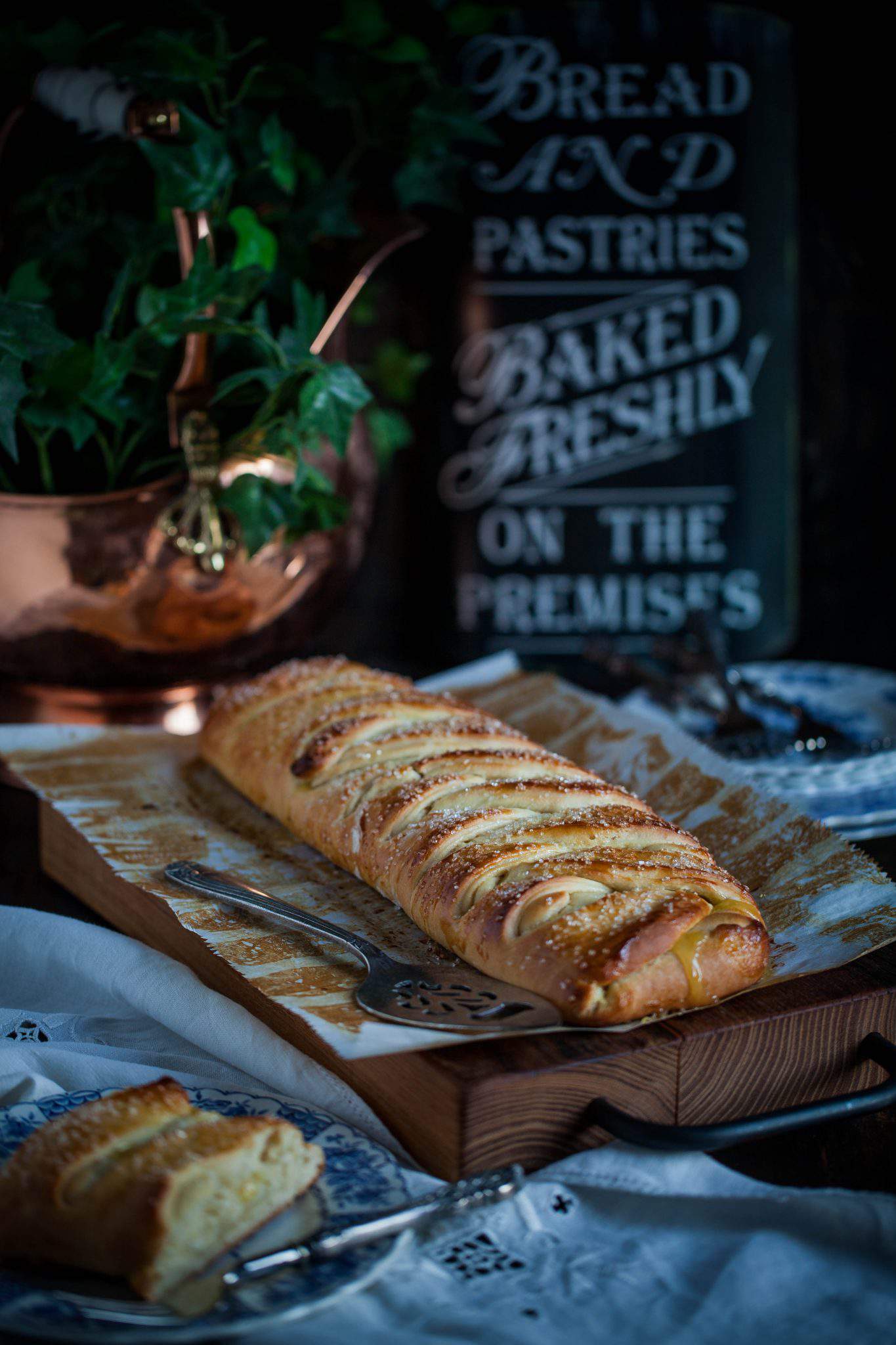 How many times have you looked at braided pastry or bread at the bakery and admired the seemingly intricate folds of the braid?
In fact, I think a good looking braid is what draws many people to a pretty loaf.
Well, you may not know it but the technique used to get this kind of effect is super simple.
Get ready, I'm showing you how to braid pastry and I think it will change your approach to dough work.
Start with a favorite dough recipe.
The braided lemon bread seen in this post was made from a King Arthur Flour recipe.
However, in order for you to see how to braid dough,  I made a much simpler apple pastry using the same easy technique.

It may take a few practice folds to get the braids just right… but you'll get it.
I think as long as you cut the "dough fringe" evenly on both sides of the center dough, you'll be in good shape.
One of the wonderful things about this technique is that you can use it for so many different kinds of dough.
Whether using pastry or bread dough, the technique is the same.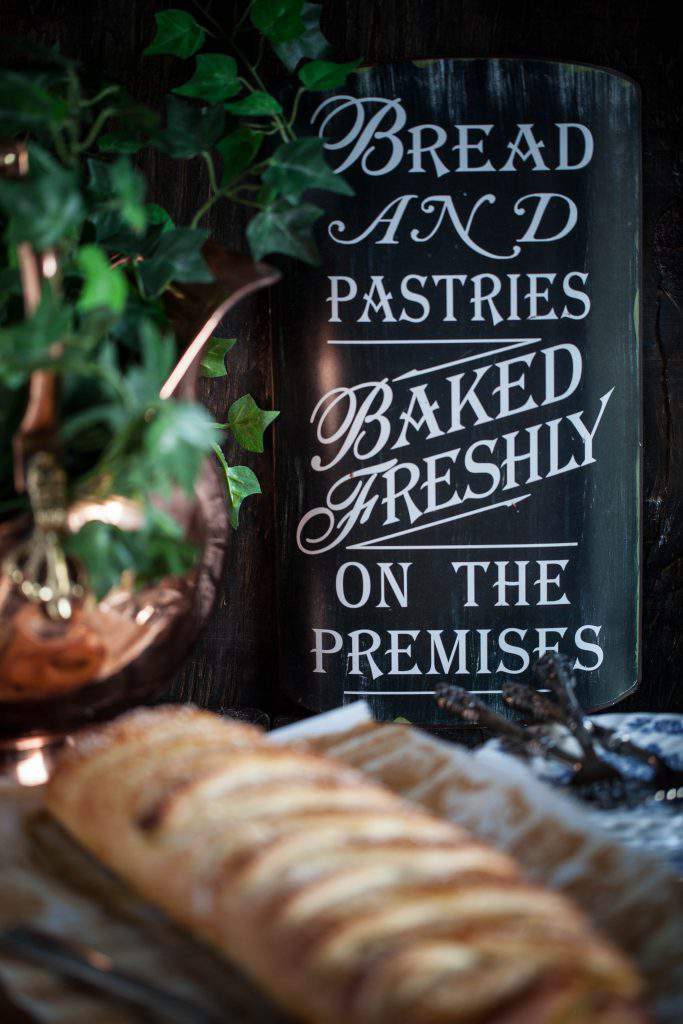 I just have to give you one more look at my metal signage
This is another one of those fun finds that I discovered while hunting and gathering (better known as flea marketing).
It's not only a great prop but I think its vintage look is a pleasant nod to days gone by.
Meanwhile, I've made this braided pastry with cherry filling, peach filling as well as a chicken filling.
I'll share the chicken recipe later in an upcoming post.
Whatever filling you opt for, I think now that you've seen how to braid pastry there will be no turning back.
Braiding the dough will make whatever you make that much more appealing.
Happy braiding.
Thanks for stopping by.
See  you back here next time. ♥