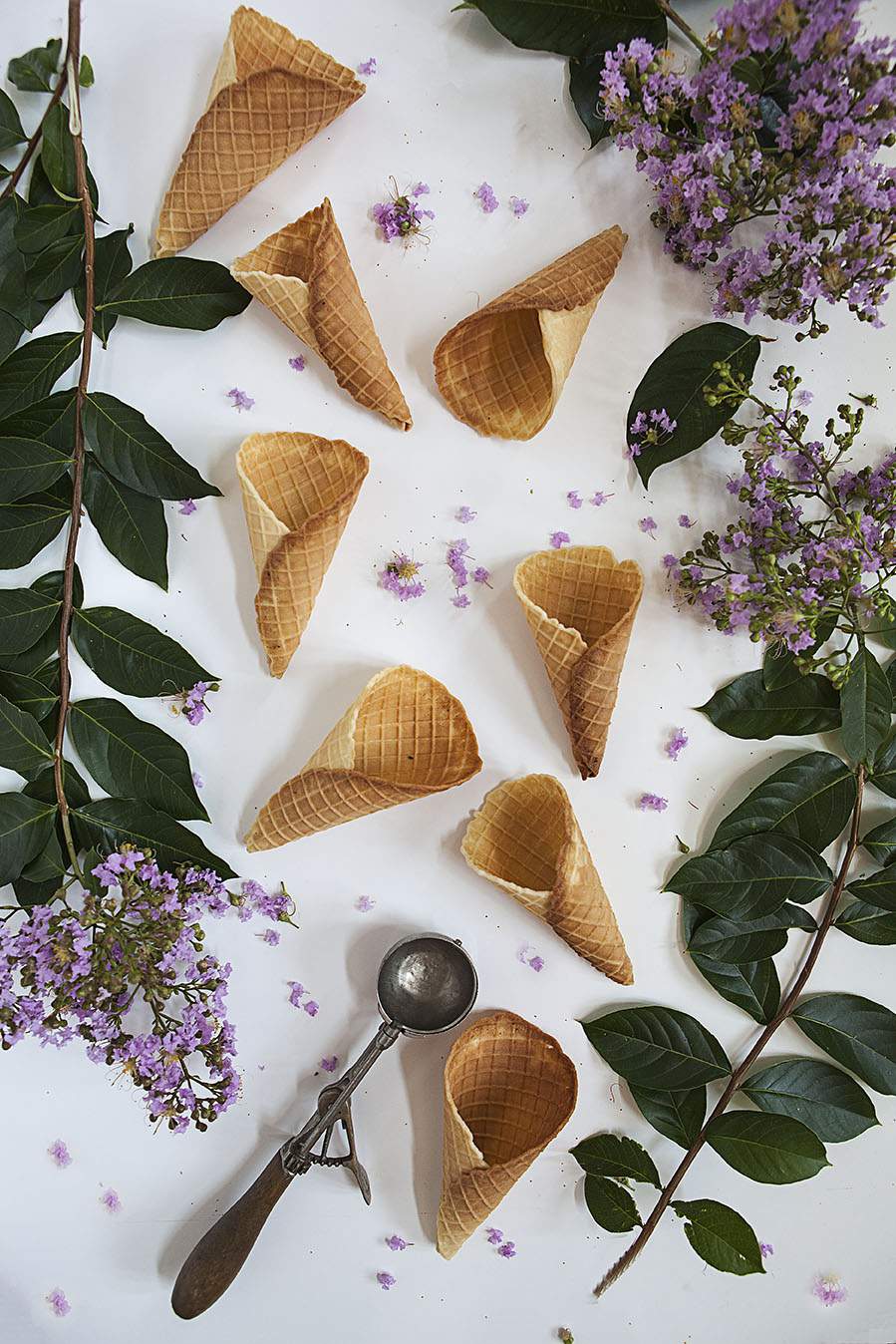 There is probably not a single day that I don't pick up my camera and snap a picture or two…. or three… or even more.
That's what I do to try to become a better photographer.
It may sound cliche but there's just no substitute for practice and practice makes perfect… even if it takes a little time to get there.
In fact, practice shooting is at the heart of these pretty cones and ice-cream.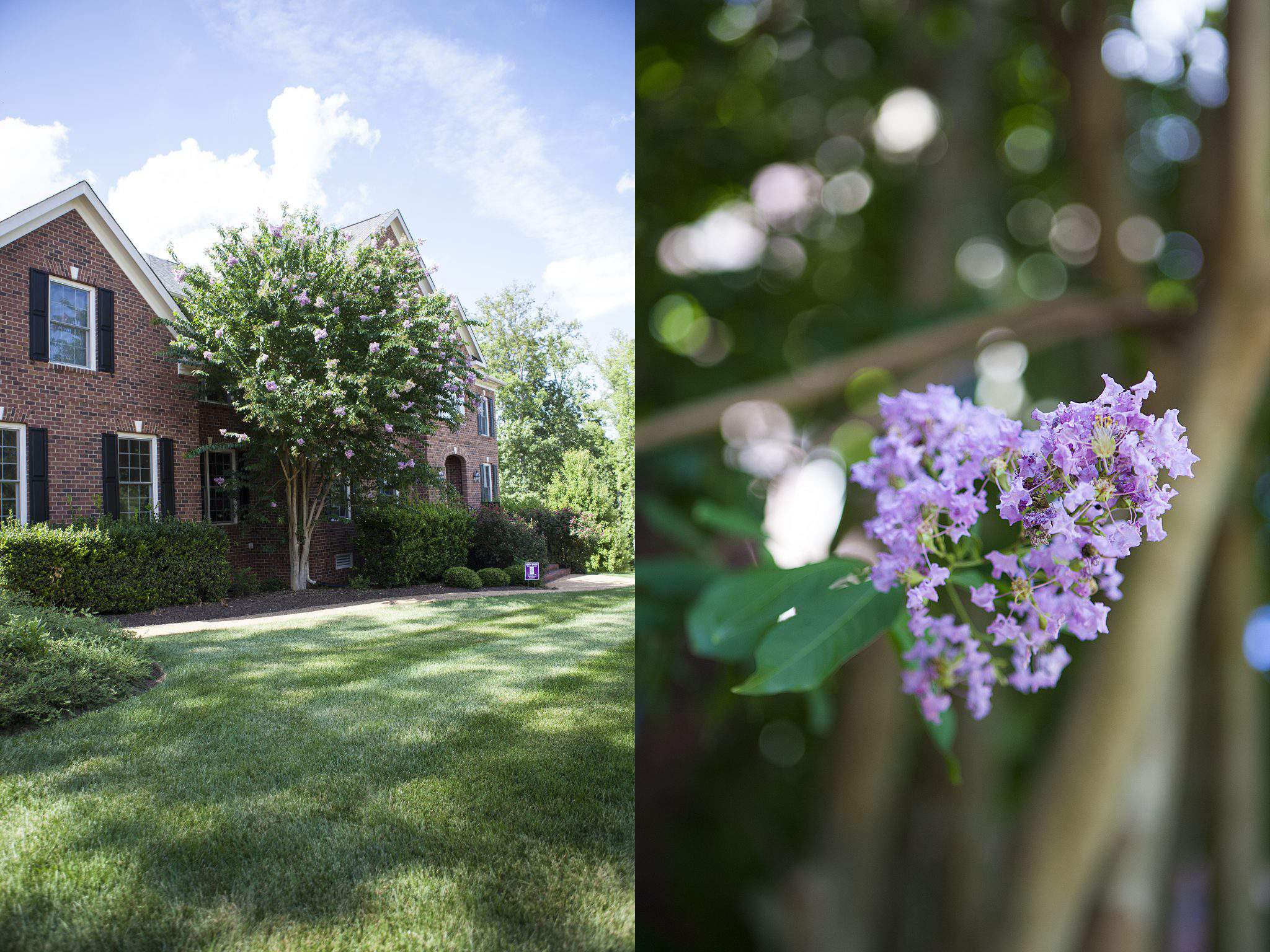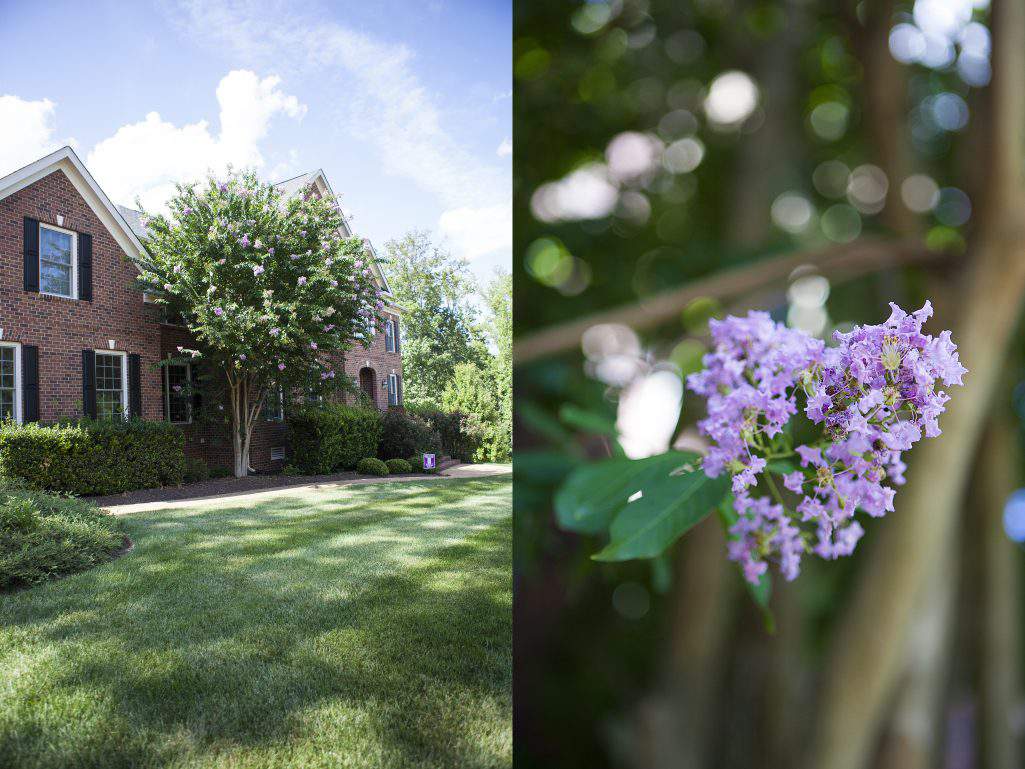 I was inspired by the blooming crepe myrtle tree that stands tall and wild in front of my house.
When we first built this home, the tree was just a twig and I still marvel at its speedy growth and widespread coverage.
The delicate, lavender-colored blooms stay vibrant until the first fall frost.
So, we're able to enjoy this tree long past the summer season.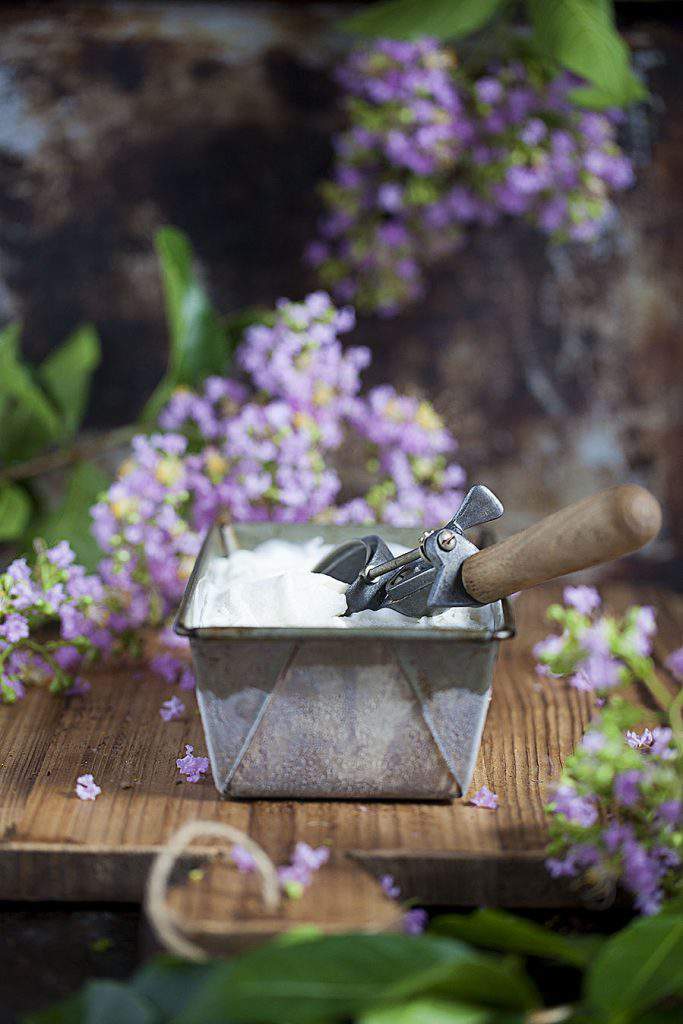 I was looking for some color to add to one of my practice shoots and the crepe myrtle blooms were abundant and most convenient.
When I snapped the photos for this post, I wasn't even planning a blog post.
Again, I was just practicing.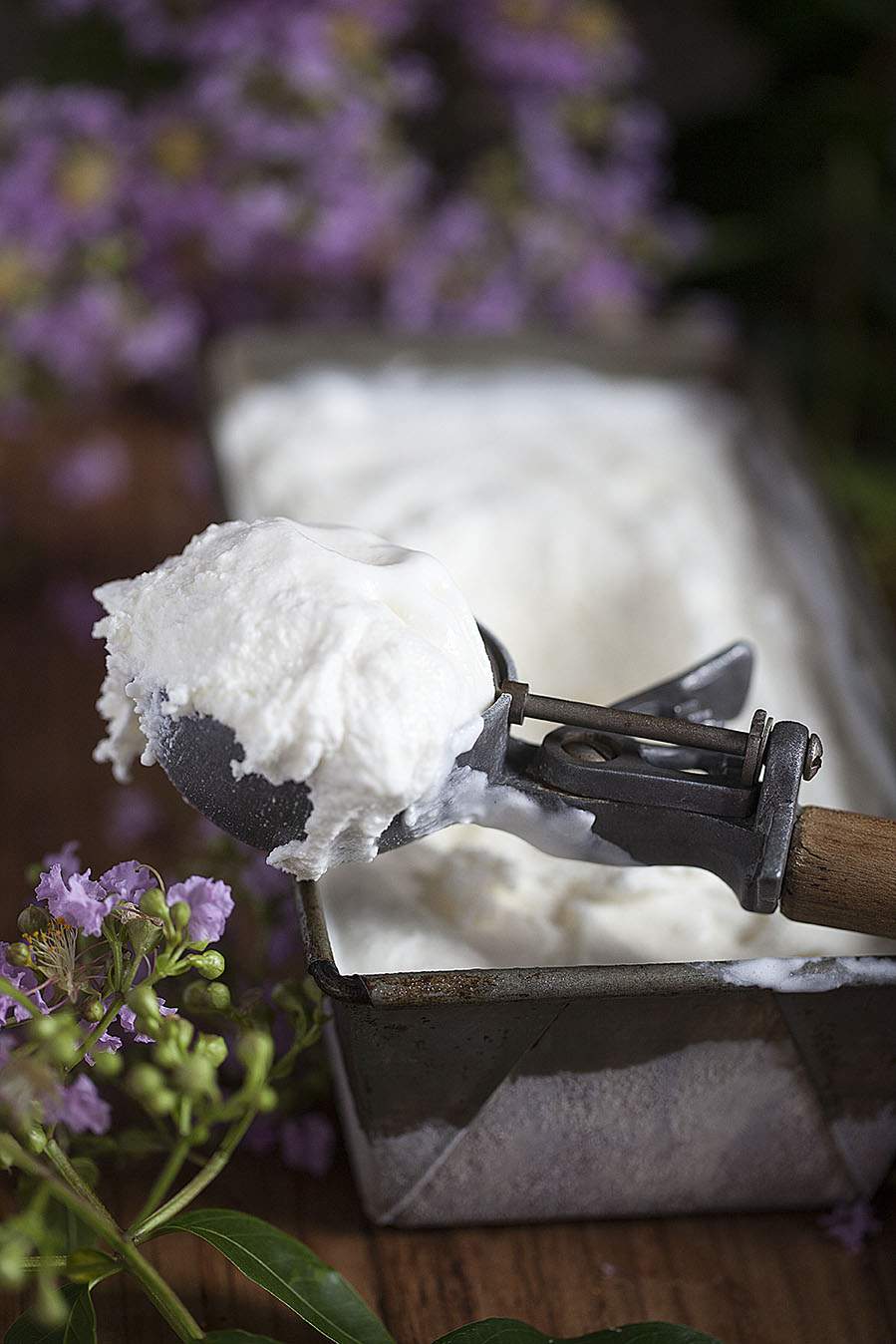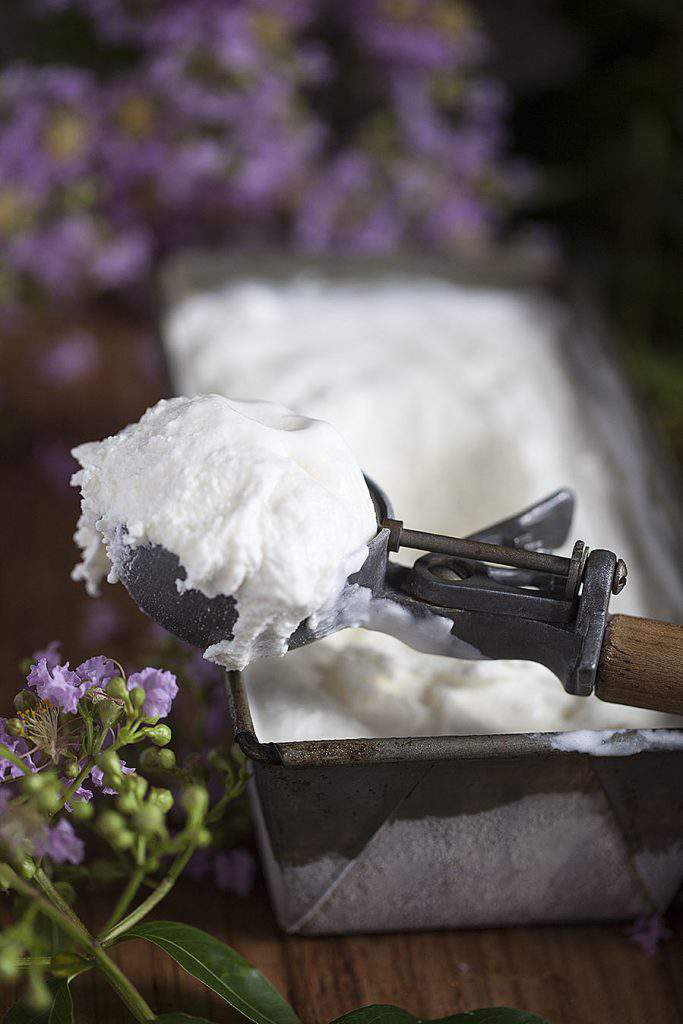 I hate for nice photos to go to waste so, even if I don't use photos on this blog, I'll use them on my Instagram account.
Folks, I'm starting to love IG for its lovely inspiration and sharing of gorgeous locales.
After I downloaded the photos and started to look through them, it occurred to me that the shots would make a decent blog post after all.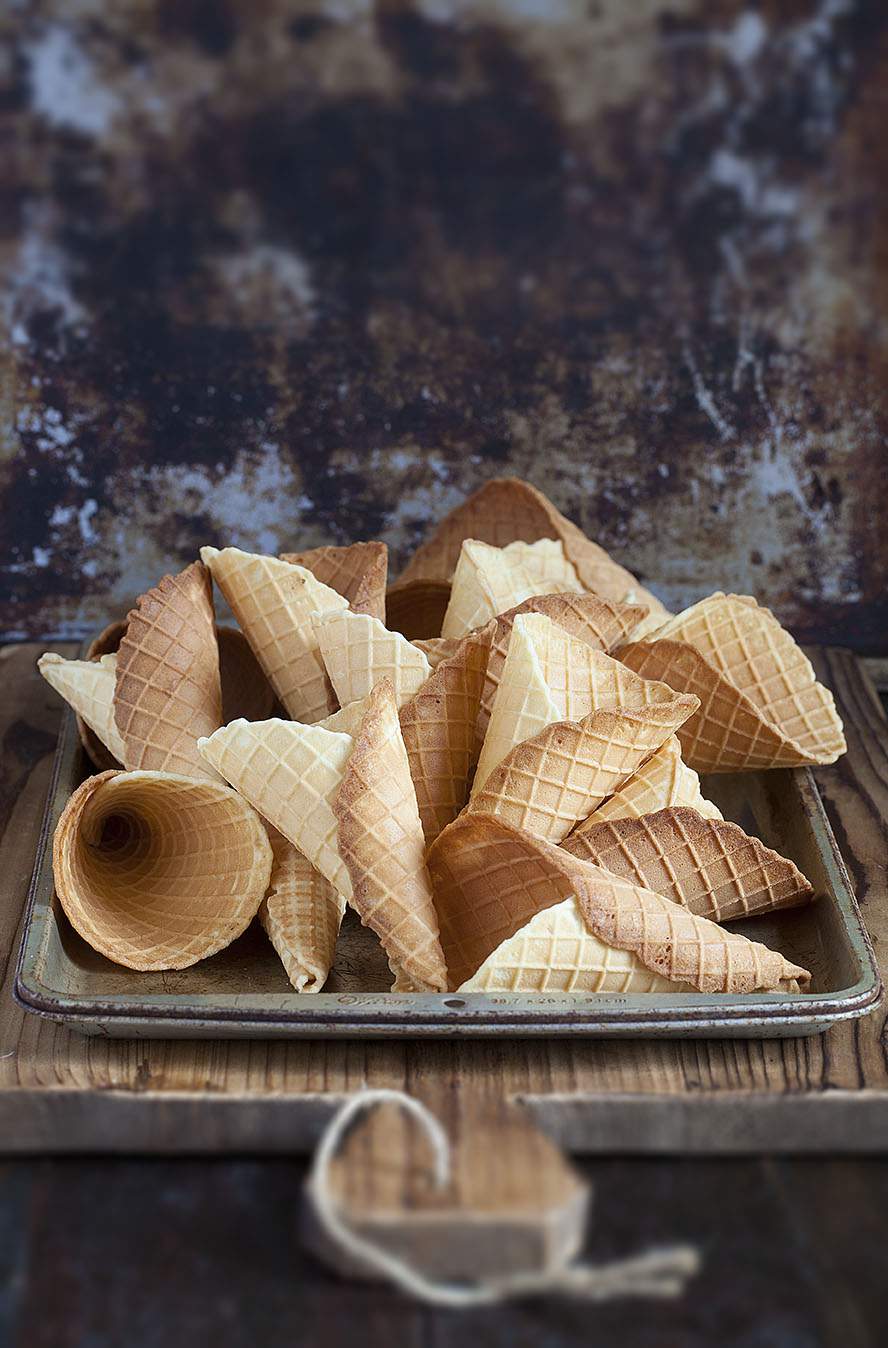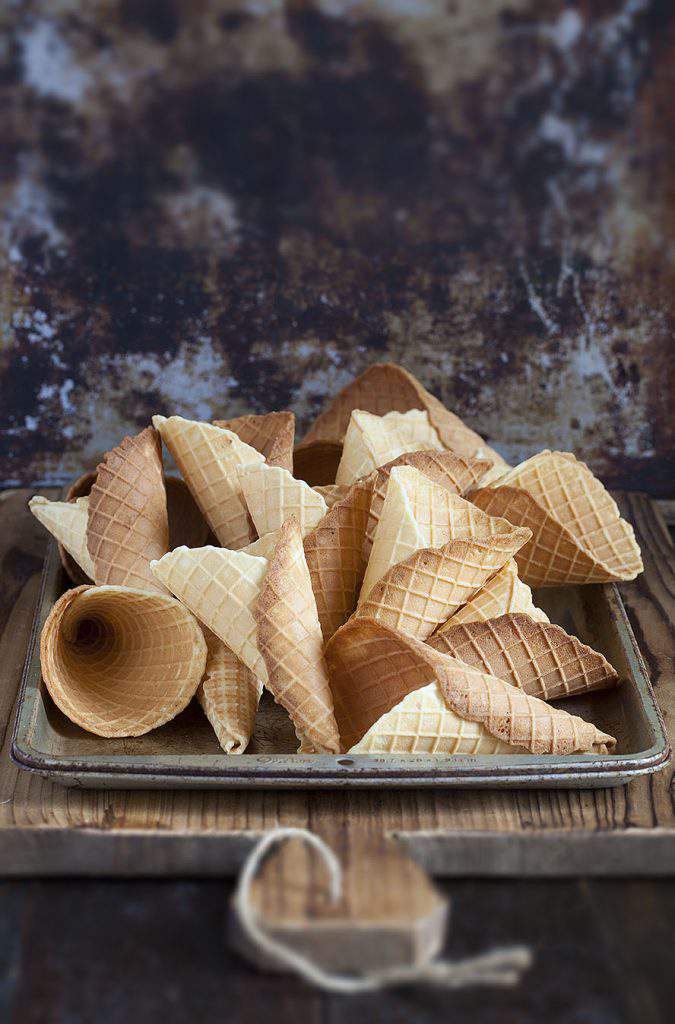 When putting this shot together, I was trying to create a pile-high stack of waffle cones but I didn't make quite enough for the height I was going after.
Instead, I left the cones low in the tray and decided to let the dark, splotchy backdrop take more center stage.
Further down in this post, I'll show you how I came up with this cool, rustic background.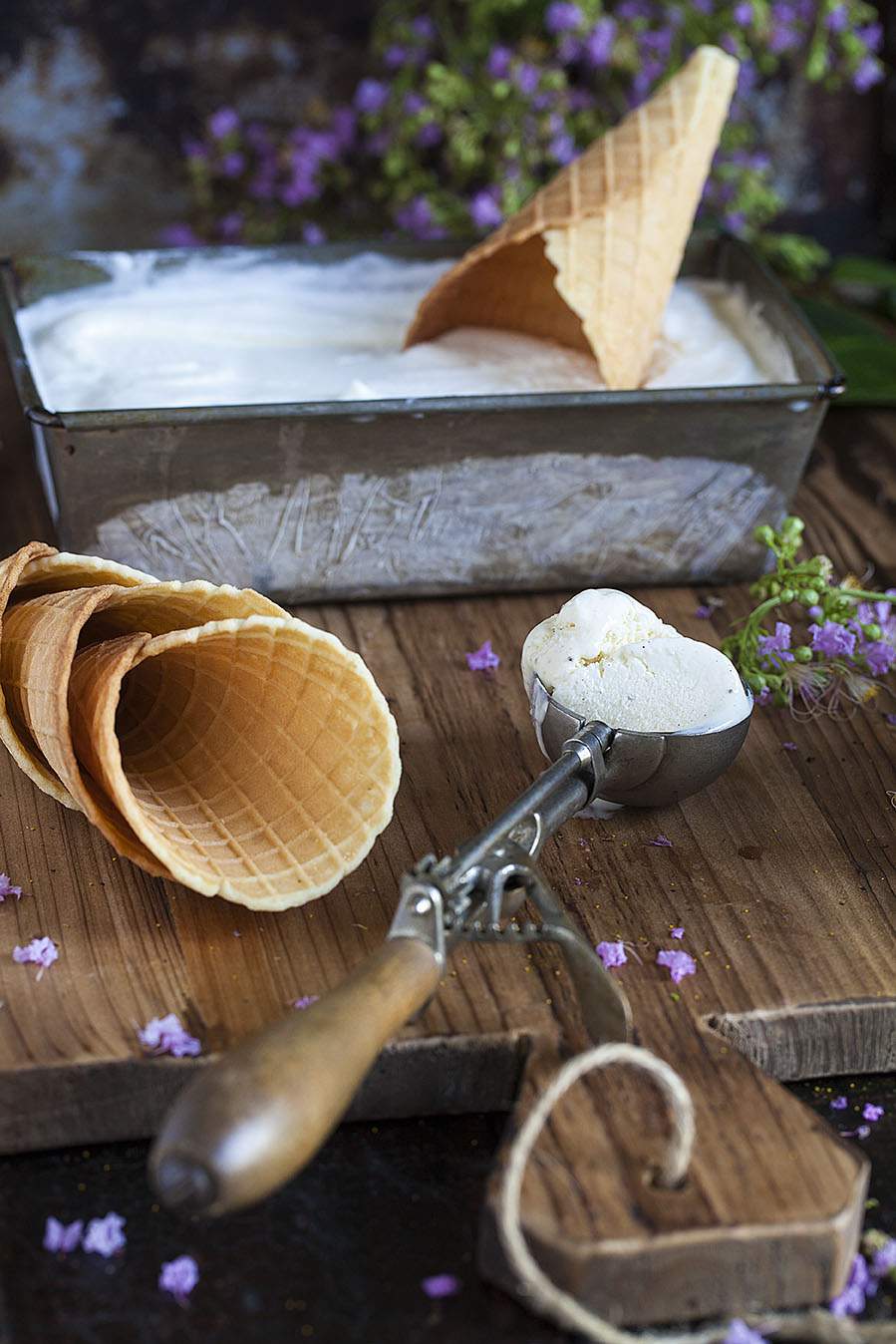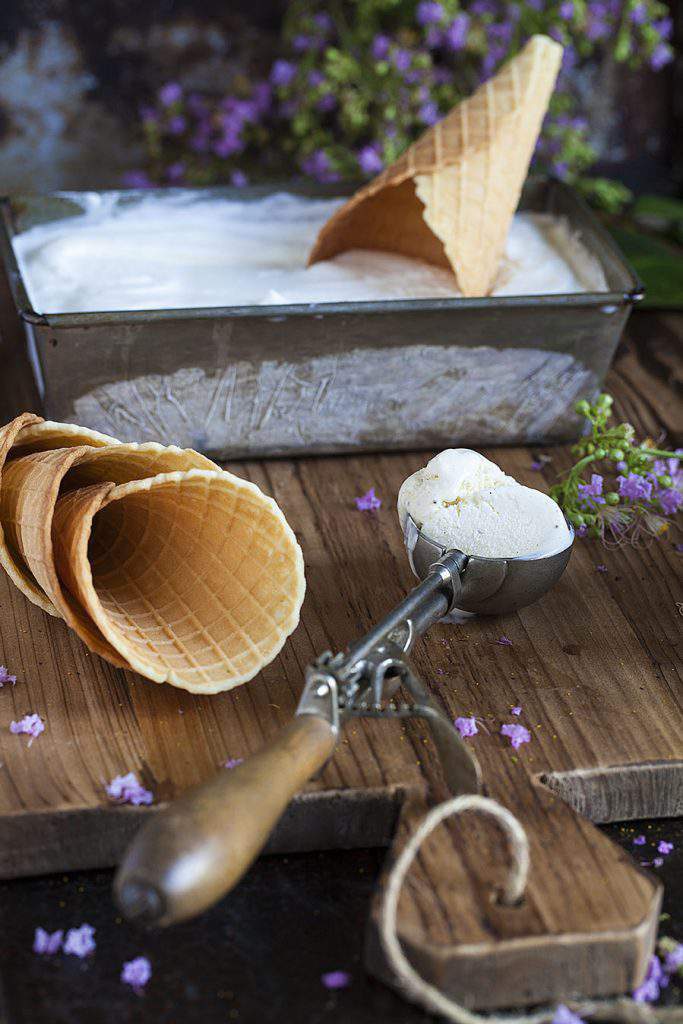 Regular readers may already be aware of my affinity for homemade waffle cones.
I think once you make your own cones, you will never go back to buying store-bought again. I mean that.
You can see some of my other waffle cone posts HERE  and  HERE and HERE.
While these practice sessions are used to improve my photography, I also take the opportunity to practice my photo editing techniques.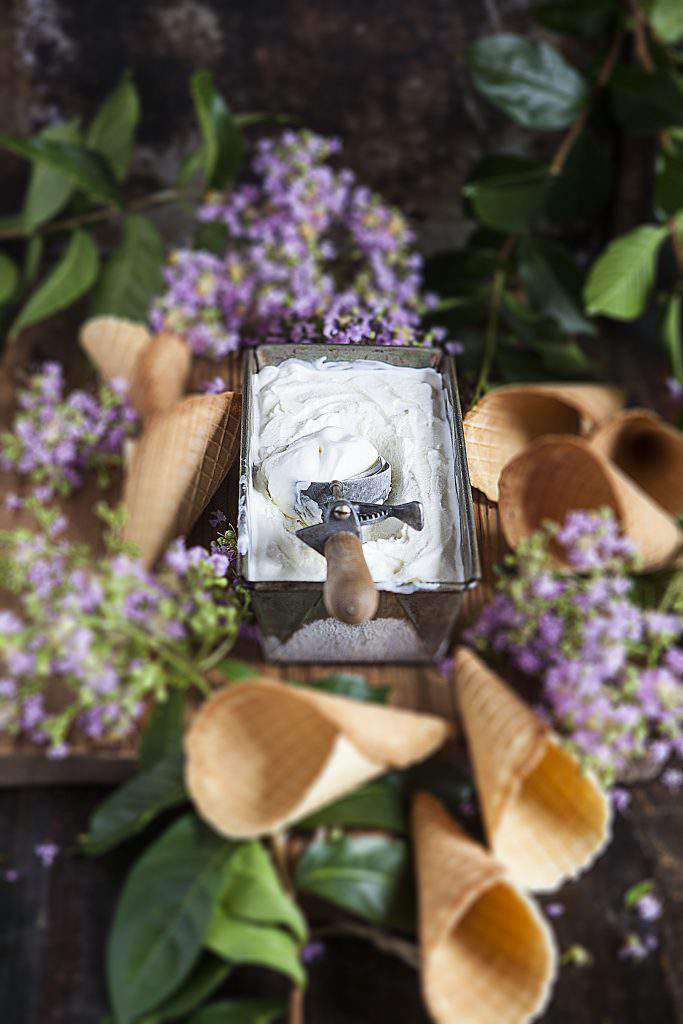 I used to think that using editing software like Photoshop and/or Lightroom was somehow cheating. I've changed my mind about that now.
On this shot, all the elements made the scene look so busy and I wanted the focus of attention to be on the pan of ice cream.
So, I used the blur feature in Photoshop to make the cones and area around the pan a little blurry.
In retrospect, the blur could be a little more subtle but achieving that balance is something I'll have to work on.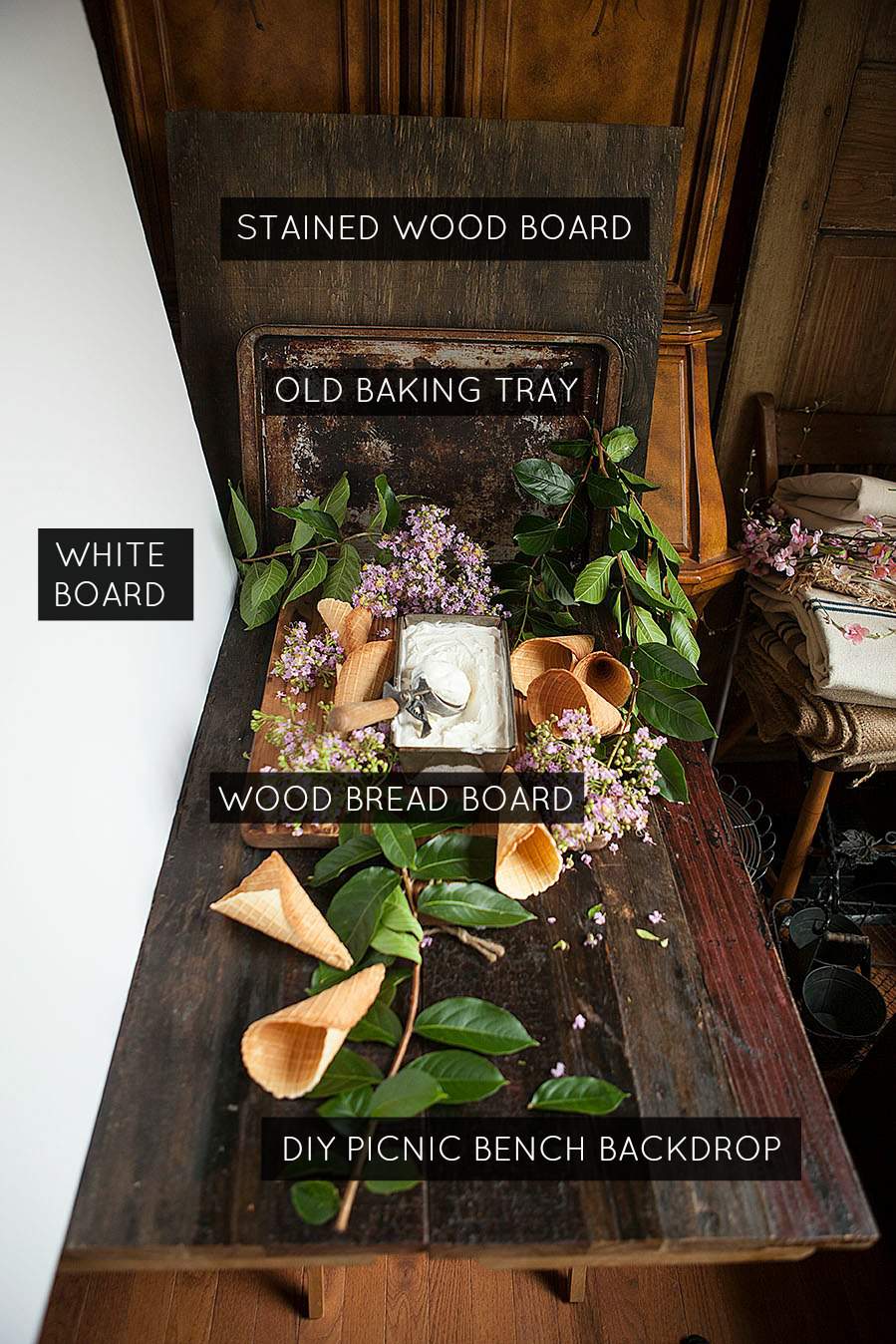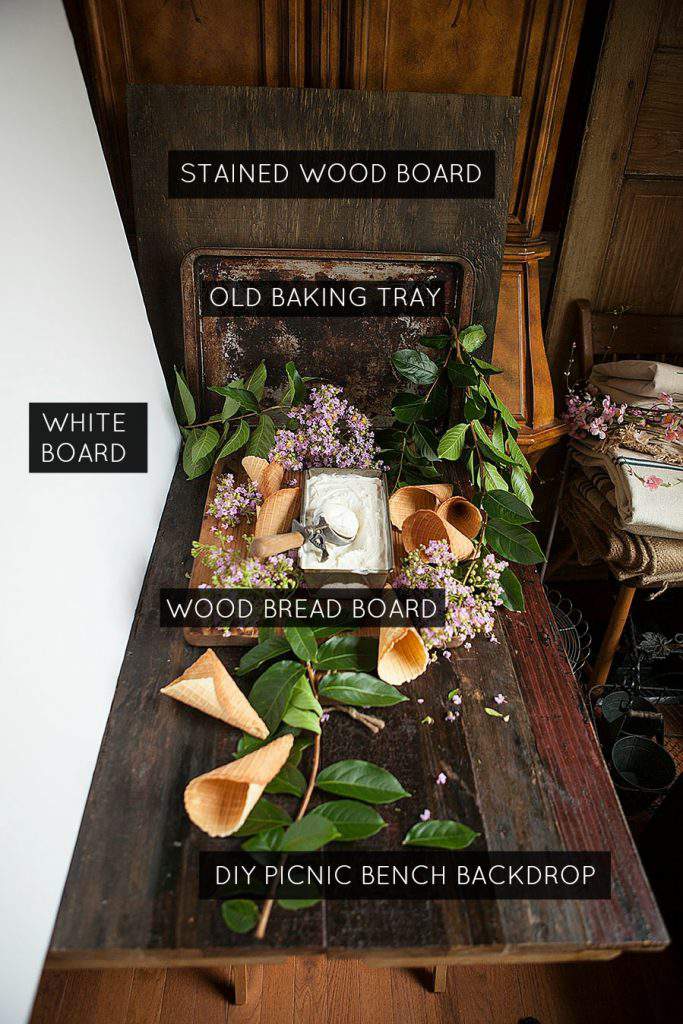 Keep your eyes peeled for backdrops and unusual props around your home. I think you'll be surprised by the unexpected treasures you'll find.
You can read my previous post on turning a picnic bench into a backdrop HERE.
Also, if you don't have crepe myrtle trees, check out my post on incorporating linens and dishes into your food styling efforts HERE.
Happy practicing… for perfection.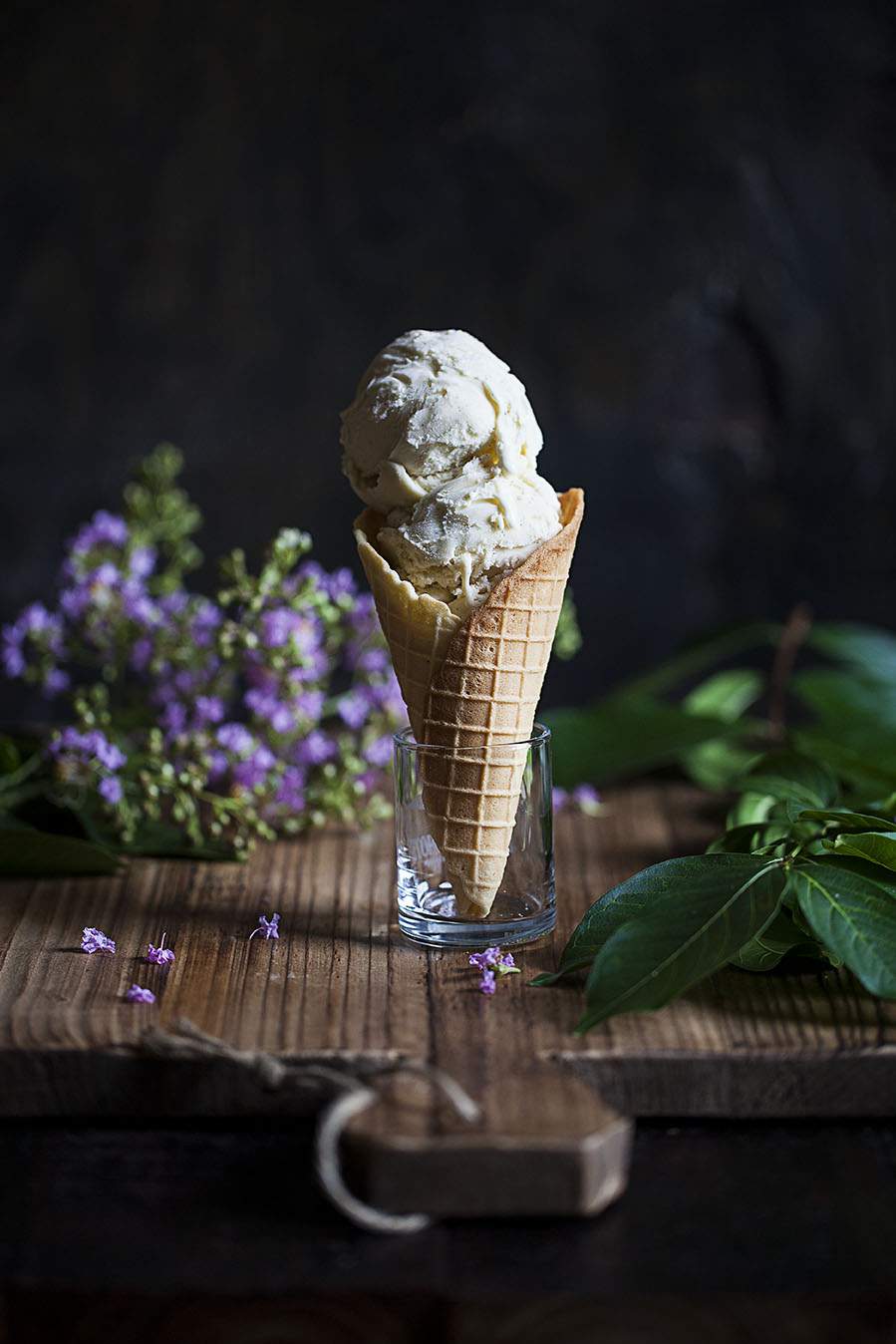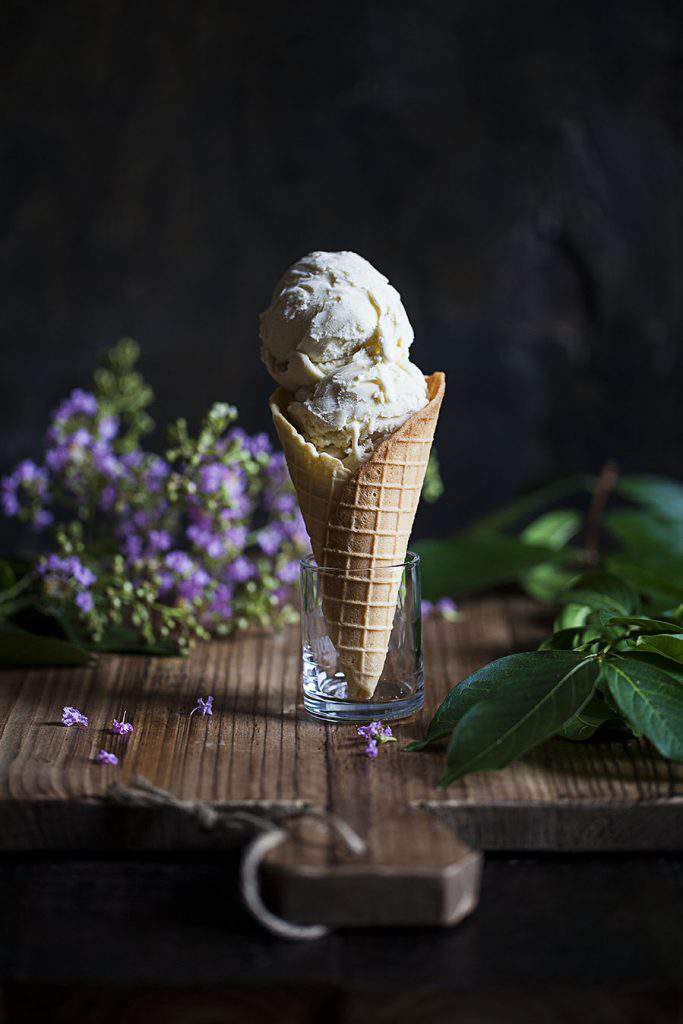 Thanks for stopping by.
See  you back here next time. ♥