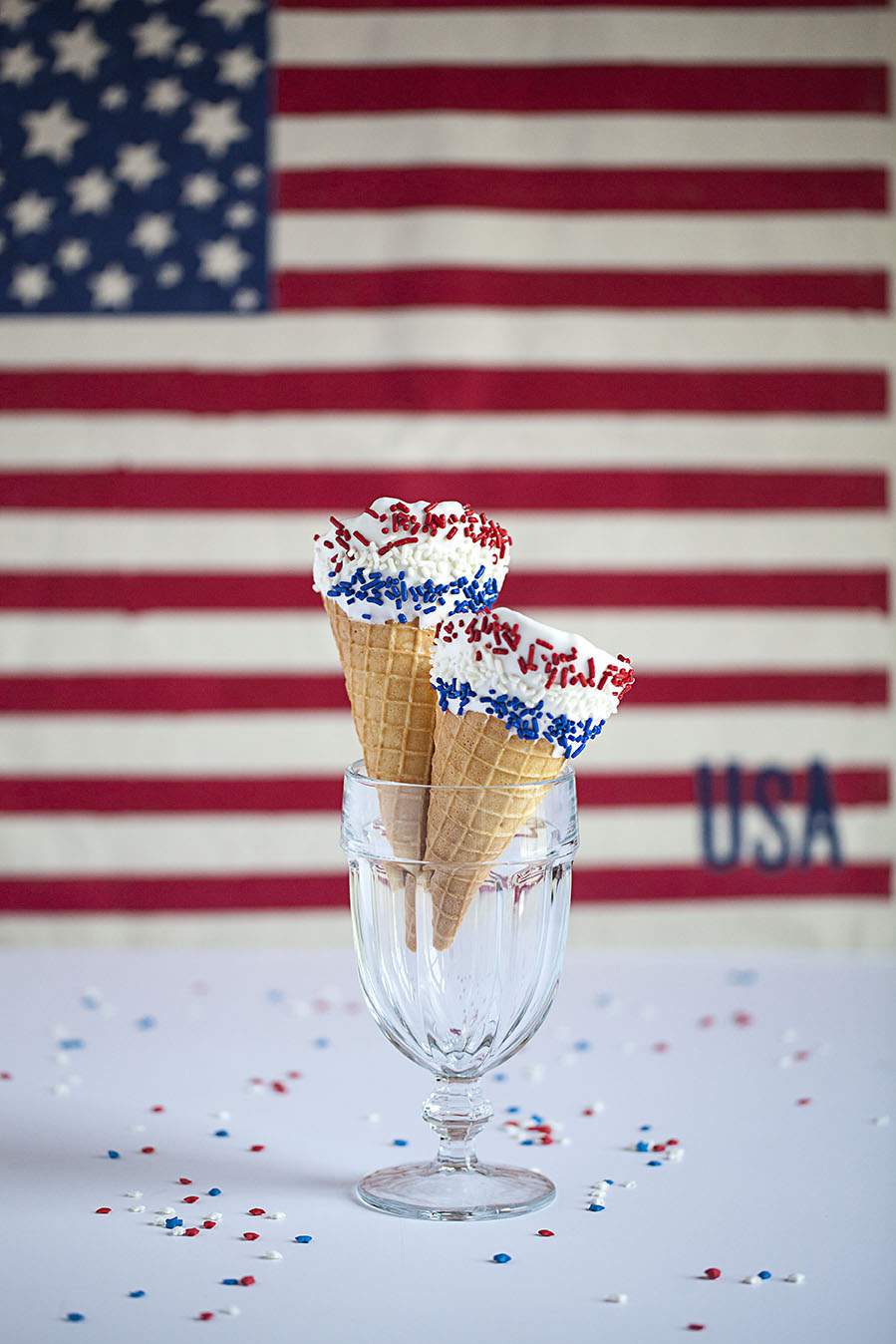 For the last several weeks leading up to the 4th of July, I've been featuring patriotic projects in honor of Independence Day.
With this final nod to the upcoming holiday, I'm serving up patriotic waffle cones.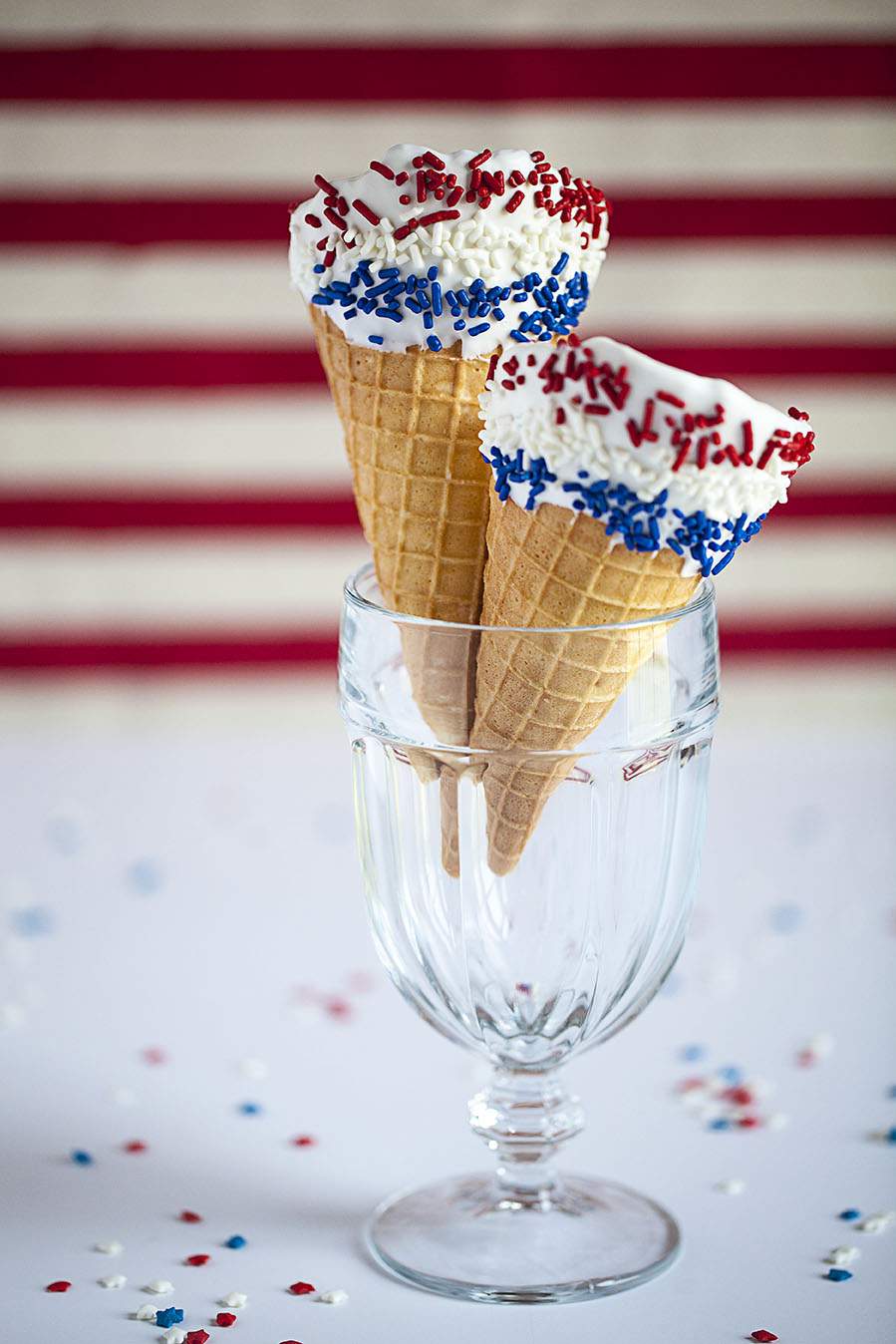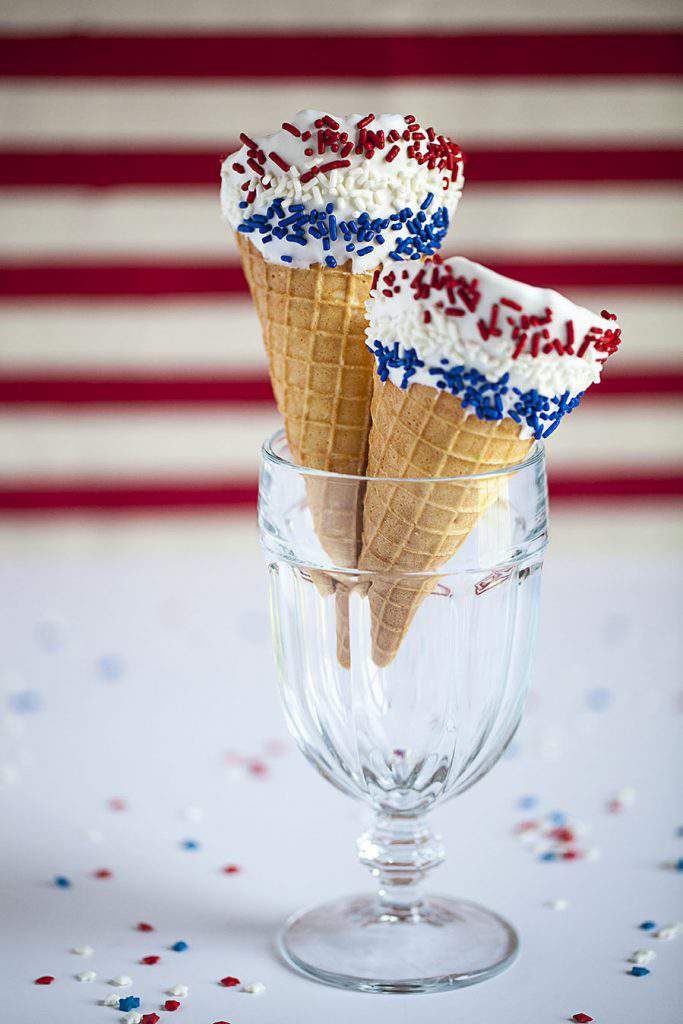 This is an easy way to dress up homemade waffle cones.
They're fun to make and oh-so fun to serve.
Regular readers already know how much I enjoy making waffle cones as you can see HERE and HERE.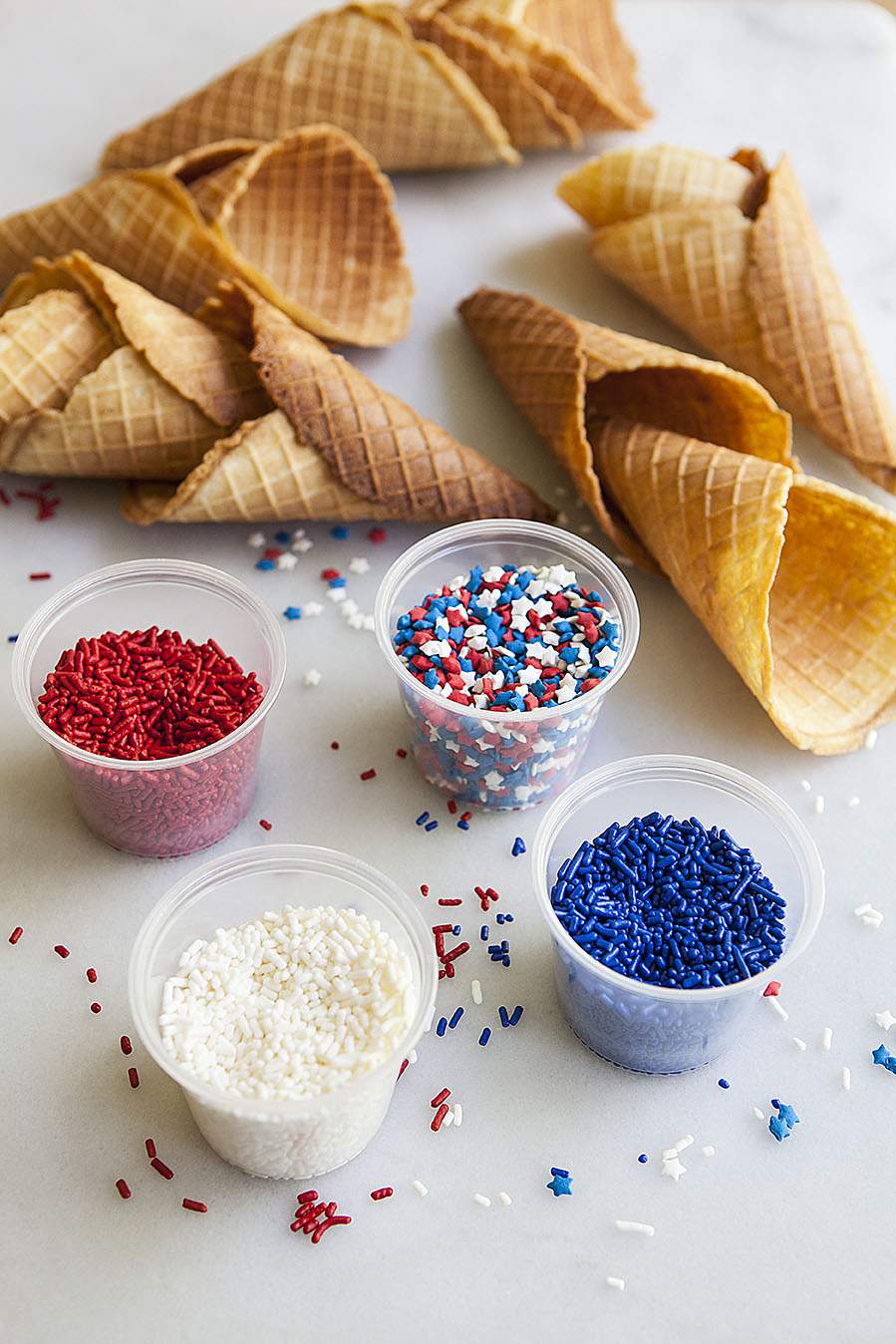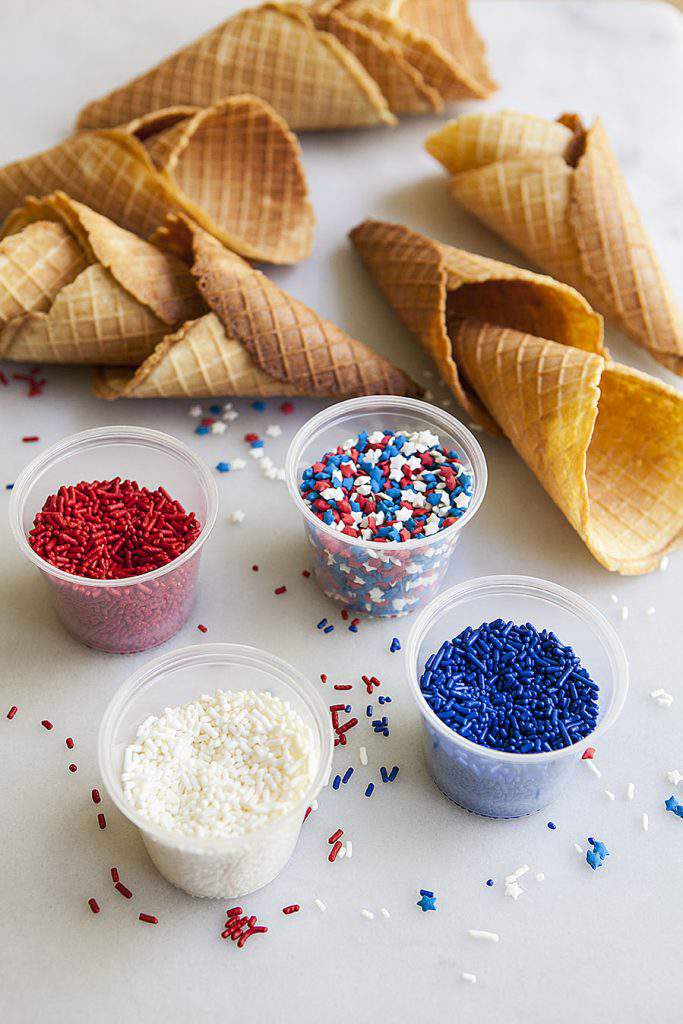 You will need a waffle cone maker which you can find online and at many stores that carry home appliances.
I've had my waffle cone maker for more than a decade and I still get a ton of use from it.
Grab some red, white and blue sprinkles too.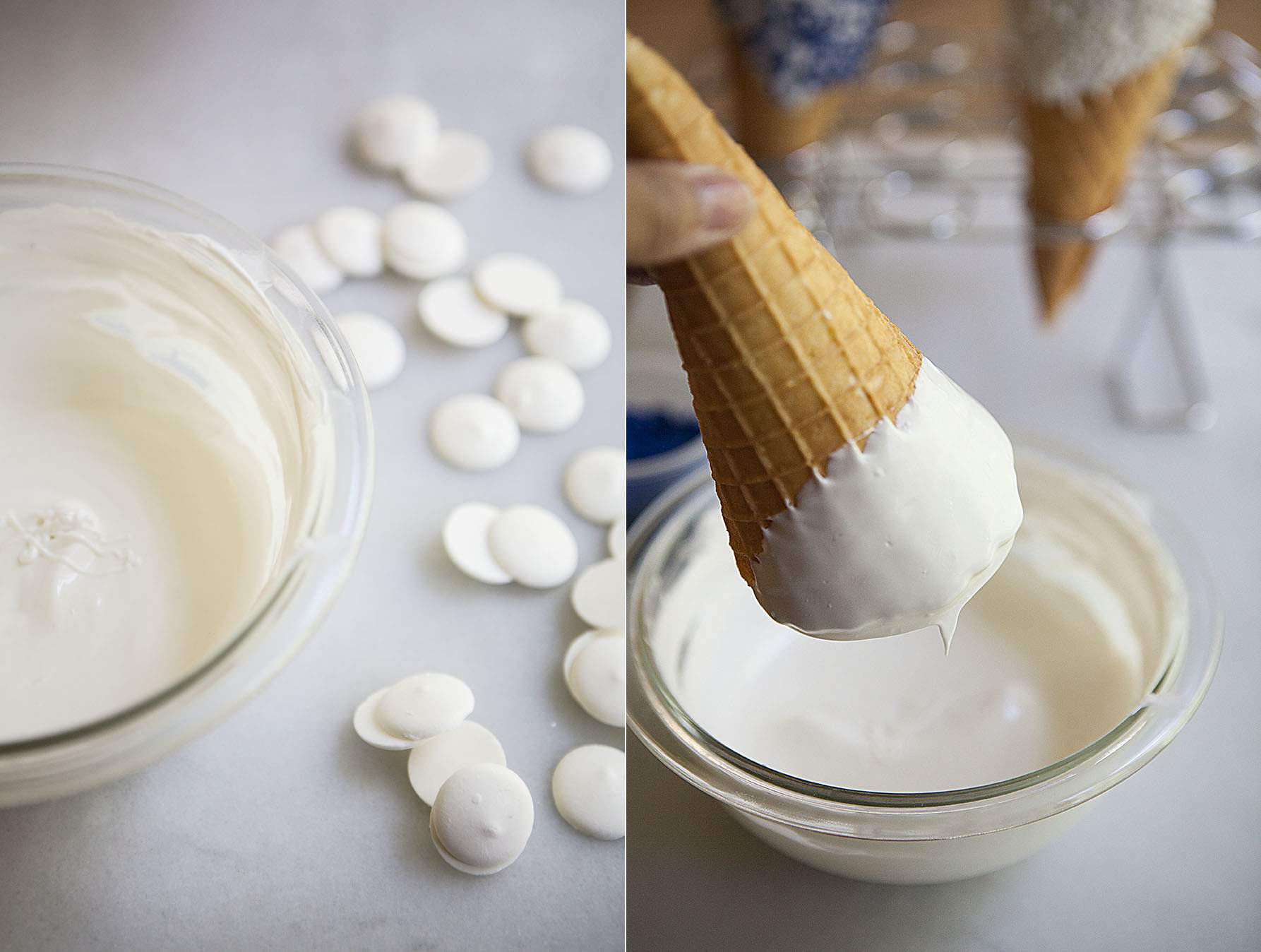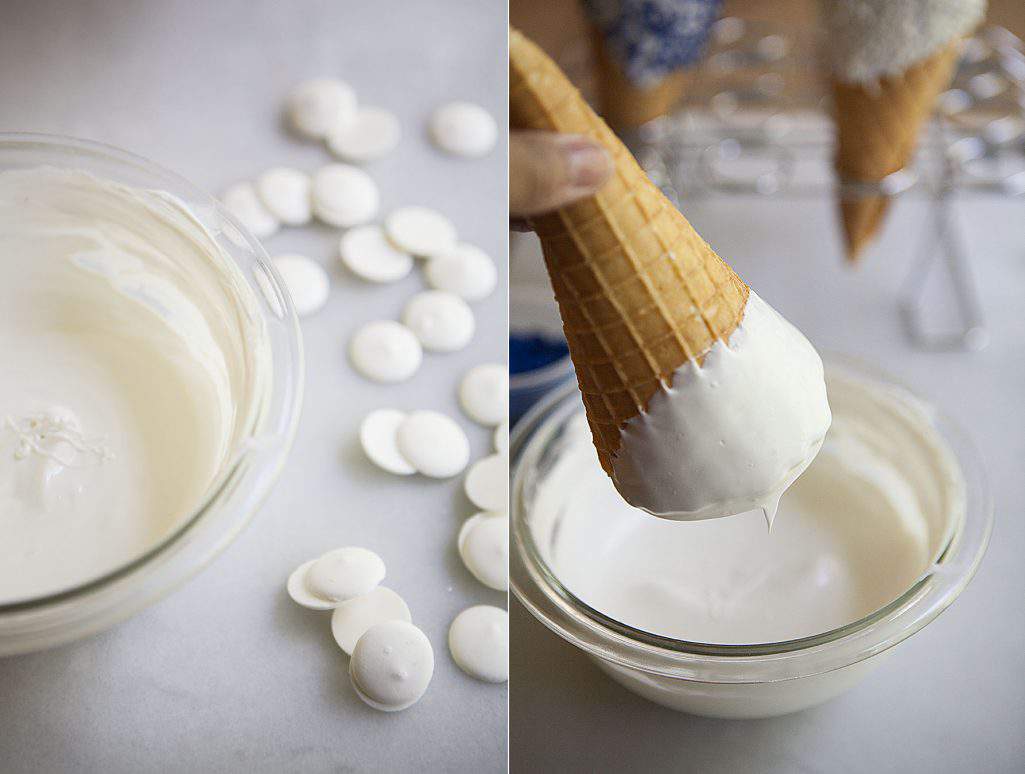 You'll also need some white chocolate wafers.
Melt the wafers in the microwave and stir until you get a smooth consistency.
Dip the waffle cone into the chocolate and allow the excess to drip off.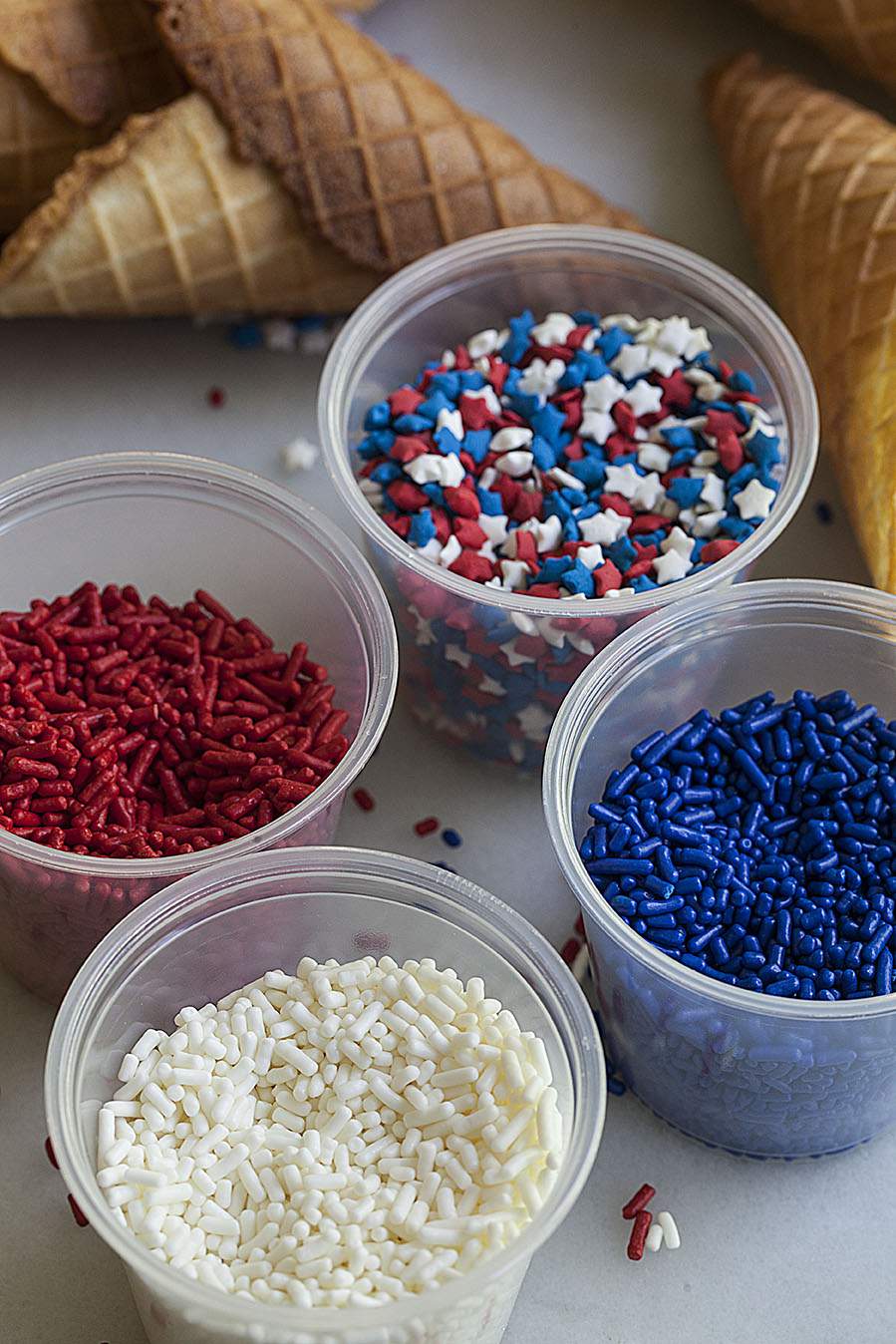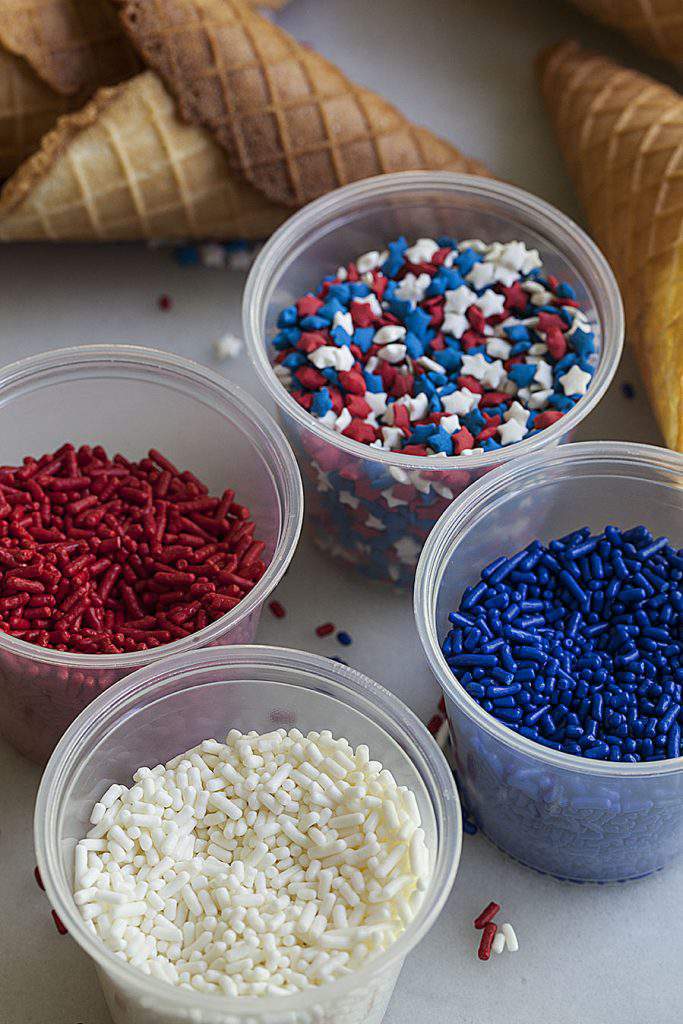 Before the chocolate dries and hardens on the cone, lightly cover with assorted sprinkles.
The sprinkles will stick to the warm chocolate right away.
Work fast because the chocolate cools very fast and once it hardens, the sprinkles won't adhere to the cones.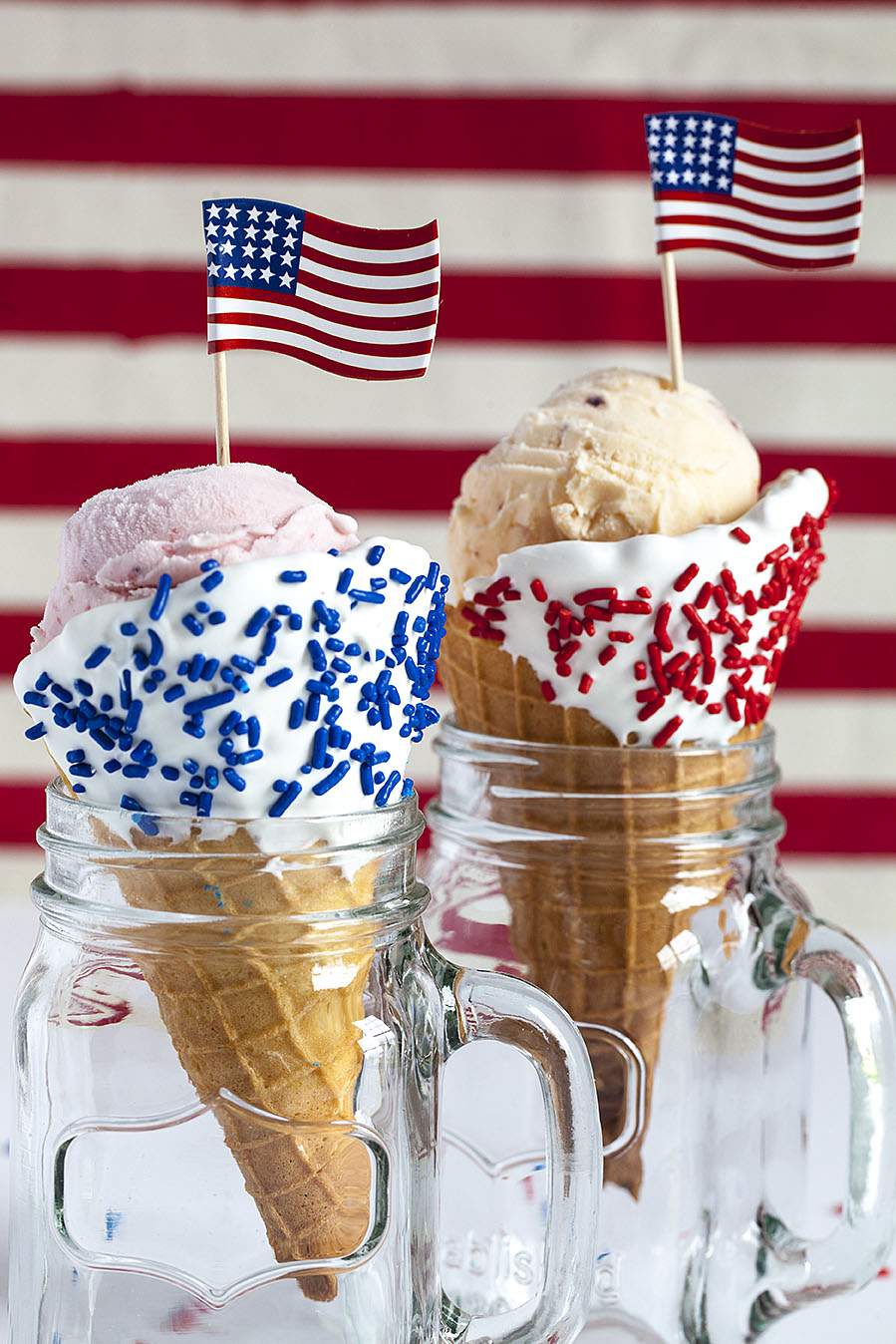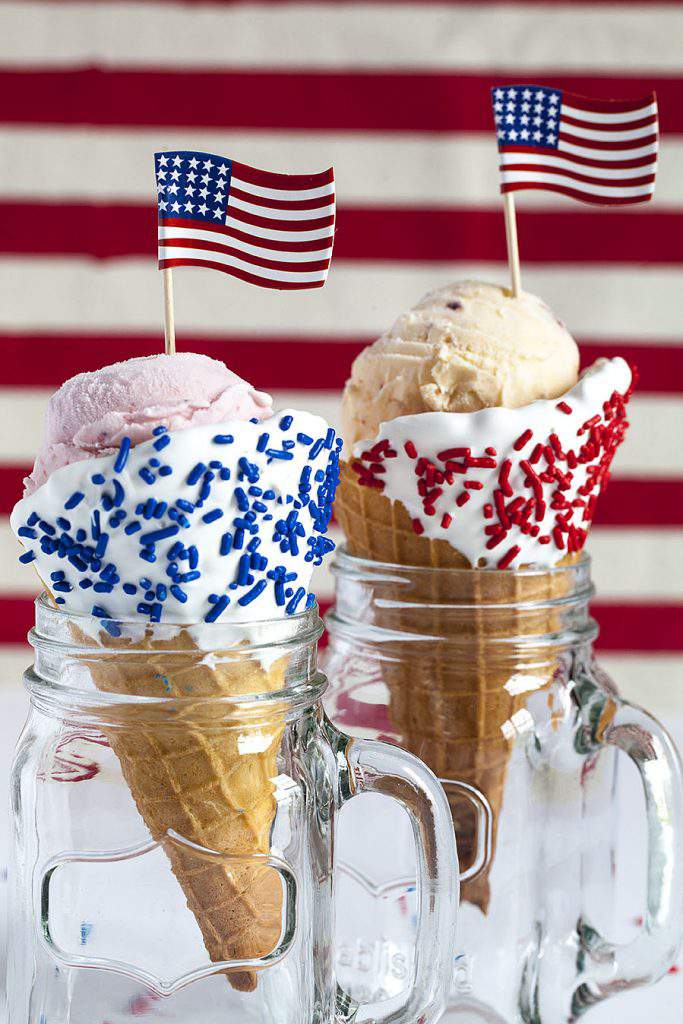 Here's a look at the finished cones.
I'm not kidding when I say that once you make and taste homemade waffle cones, I don't think you'll ever return to store-bought.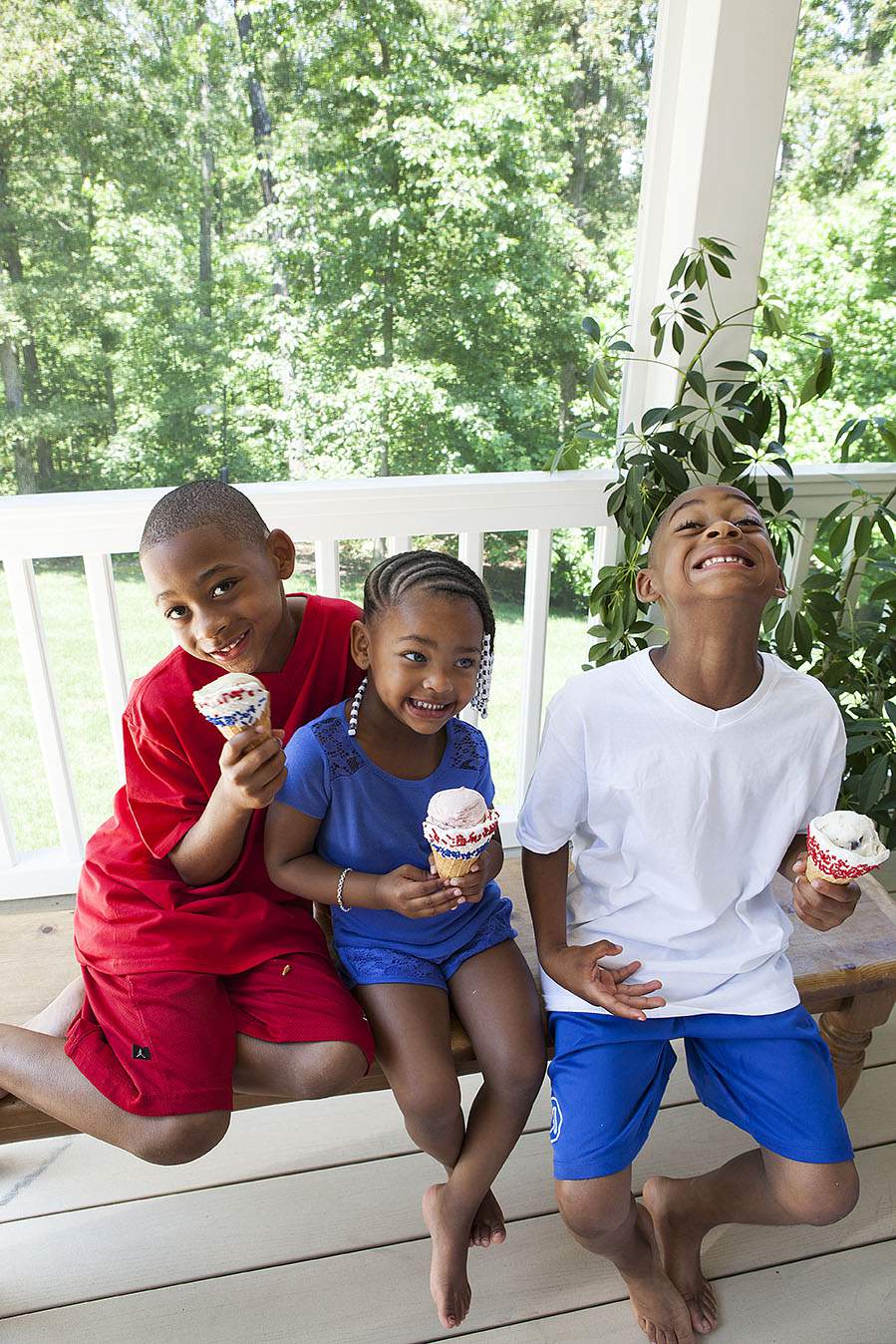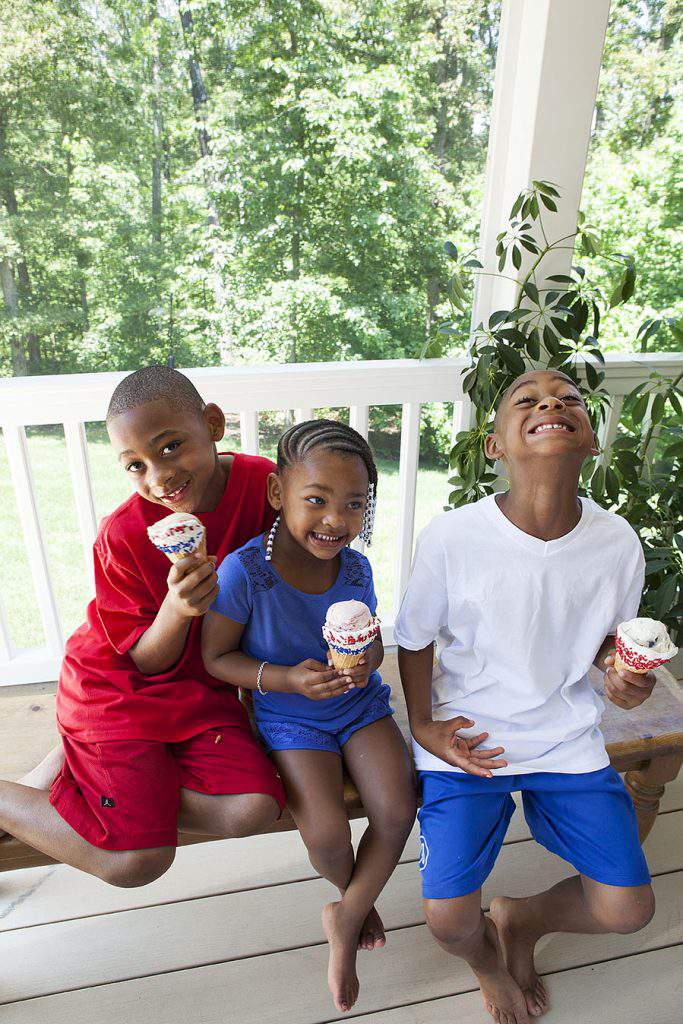 We have a full house right now with extended family members visiting us for the 4th of July holiday weekend.
Even though my kids are teenagers, they still love to get together with their younger cousins.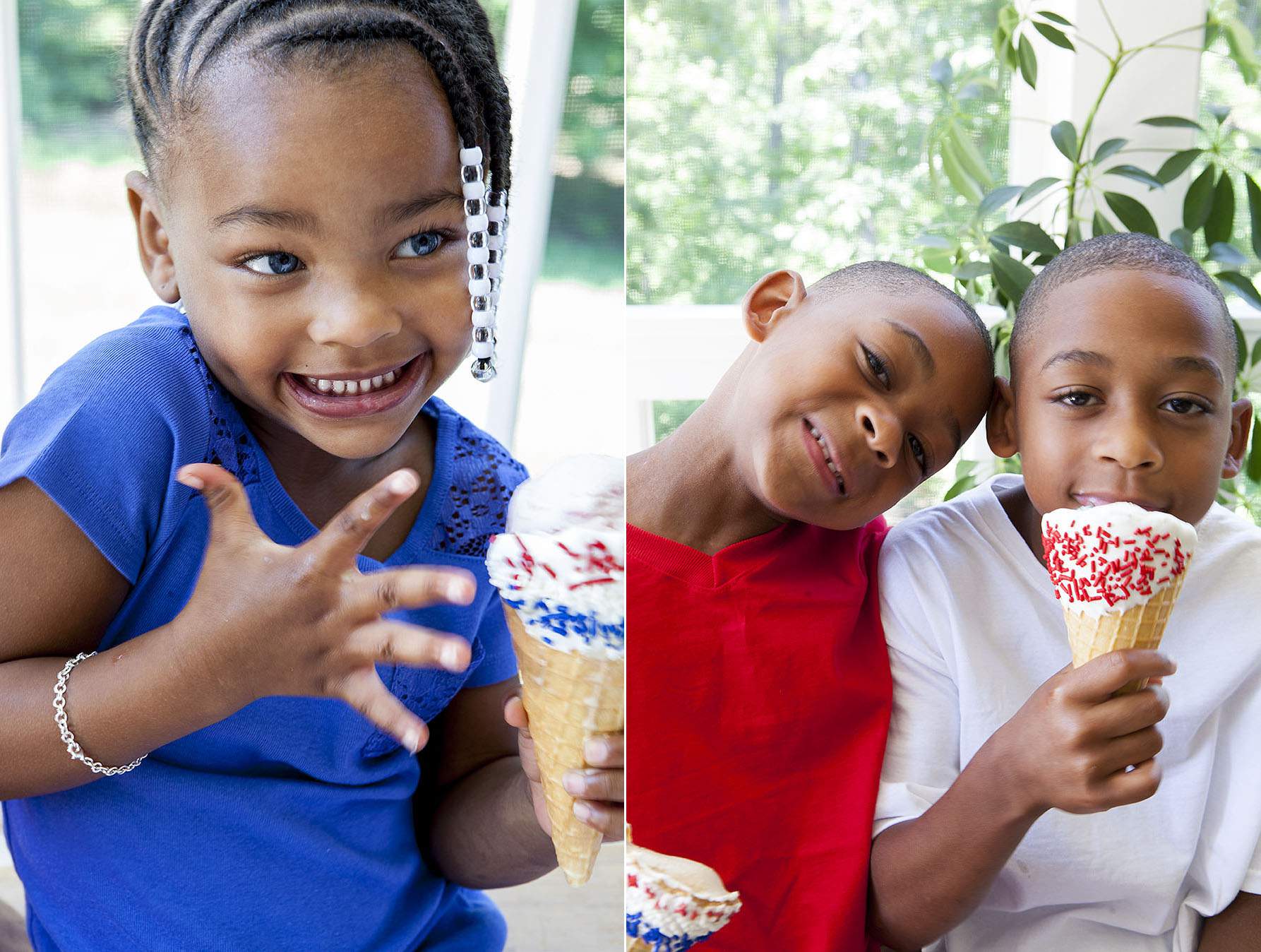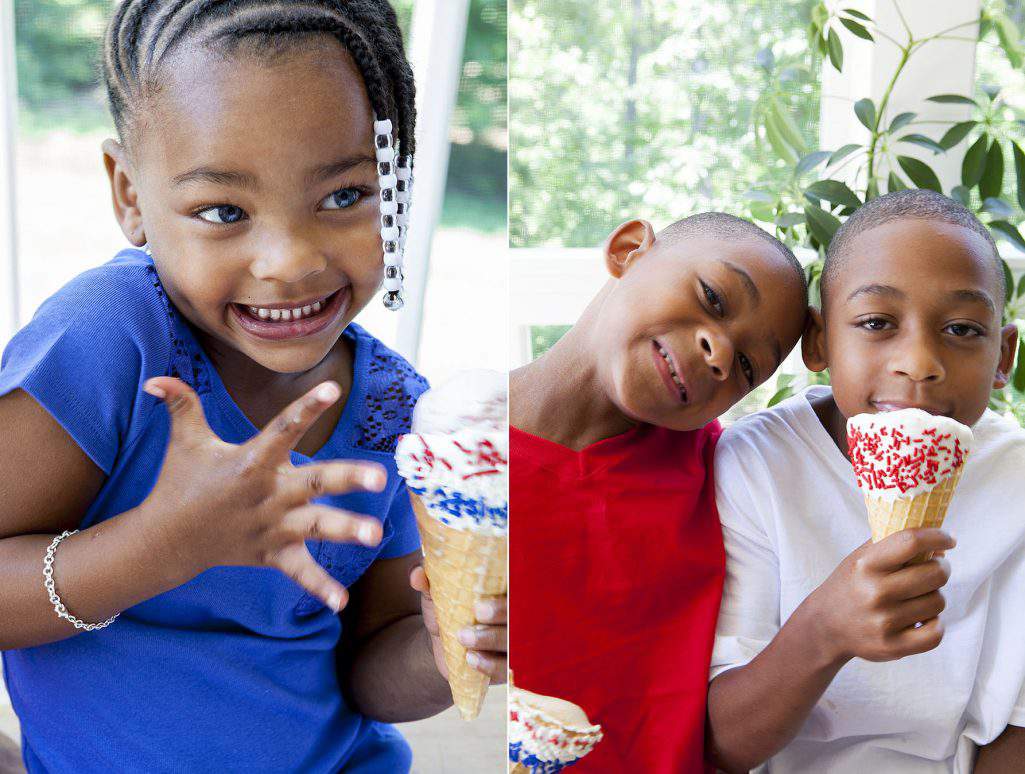 As you can imagine, cousin Ivy and her twin brothers Noah and Nehemiah were more than happy to help me show off my homemade waffle cones.
Hey, as my own children can attest to…. if you model for me, there are sweet and tasty rewards on the other side.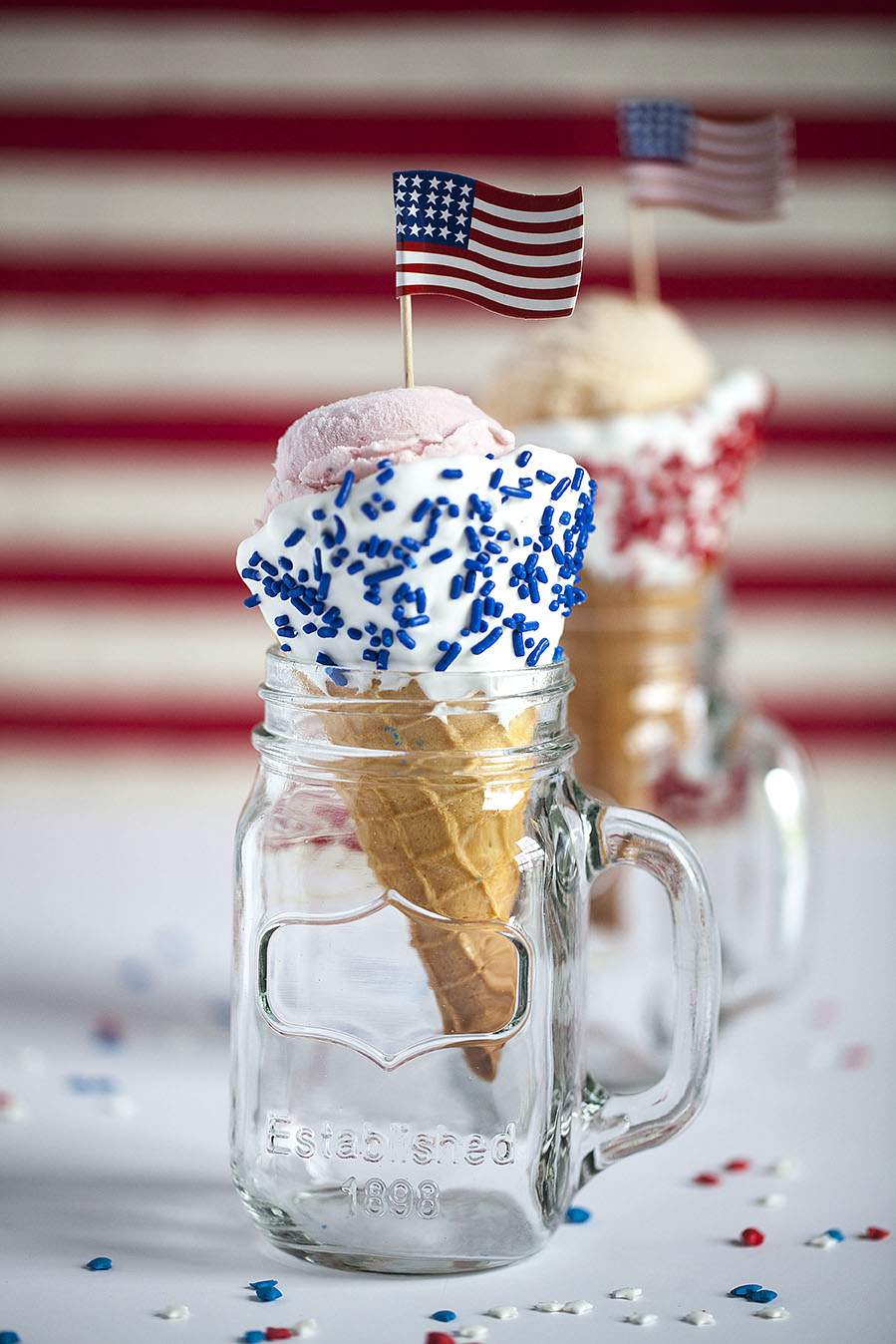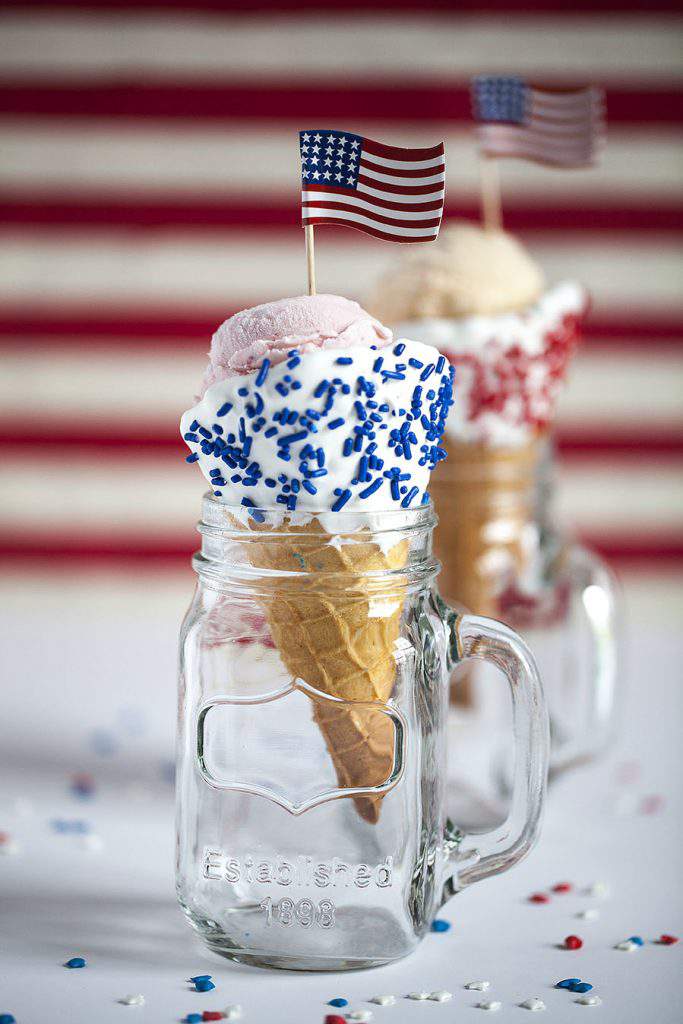 Add one or two scoops to these cones and you'll have a perfectly patriotic serving.
Your friends, guests and cousins… won't be able to resist.
Meanwhile, I hope everyone reading this… has a wonderful and safe 4th of July.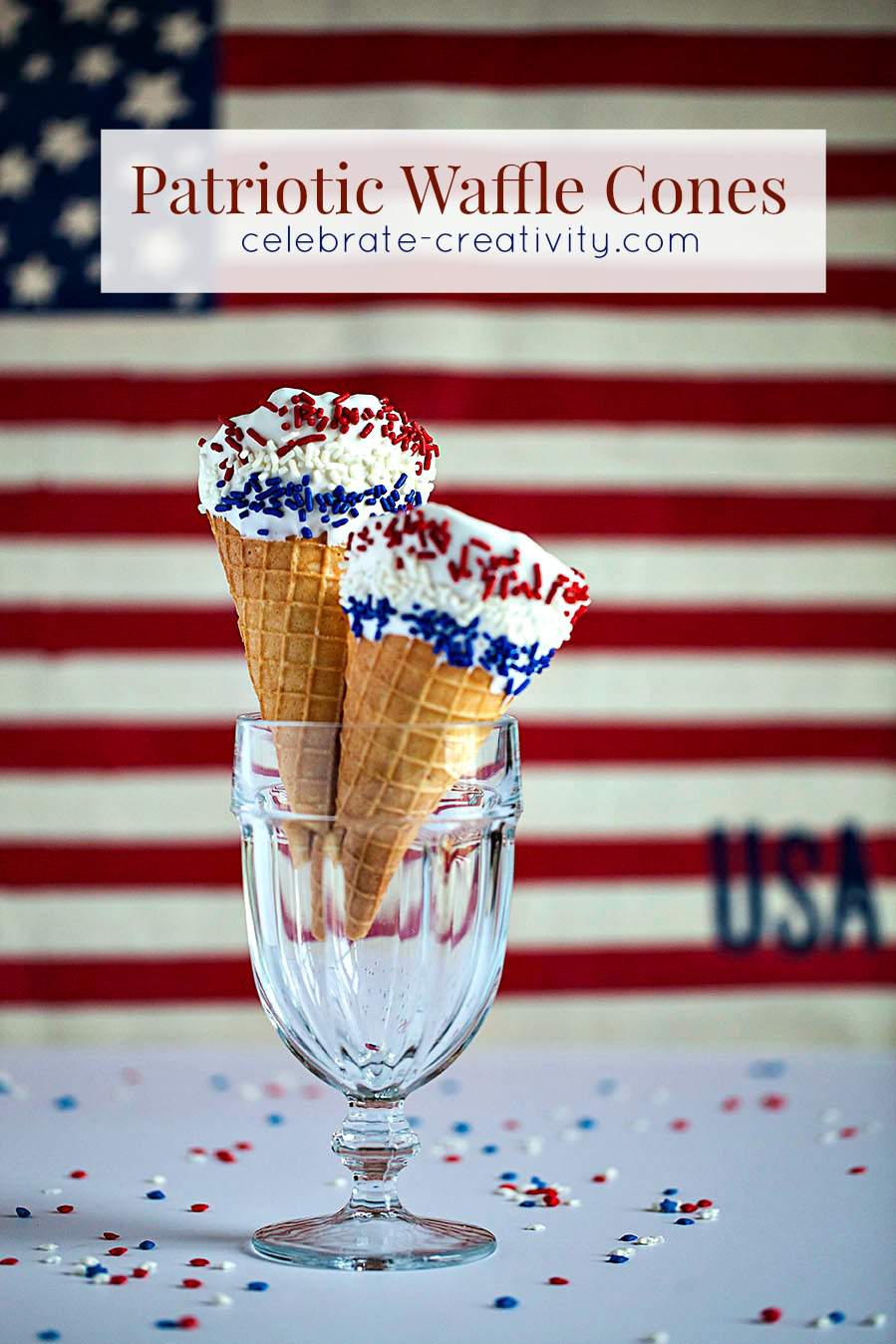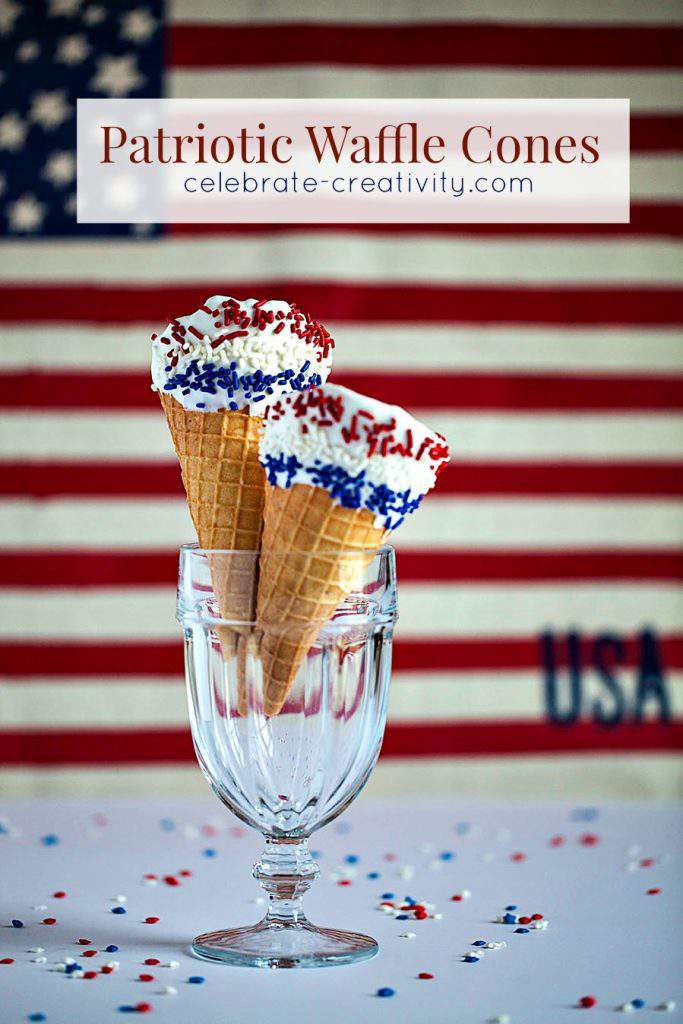 Thanks for stopping by.
See  you back here next time. ♥