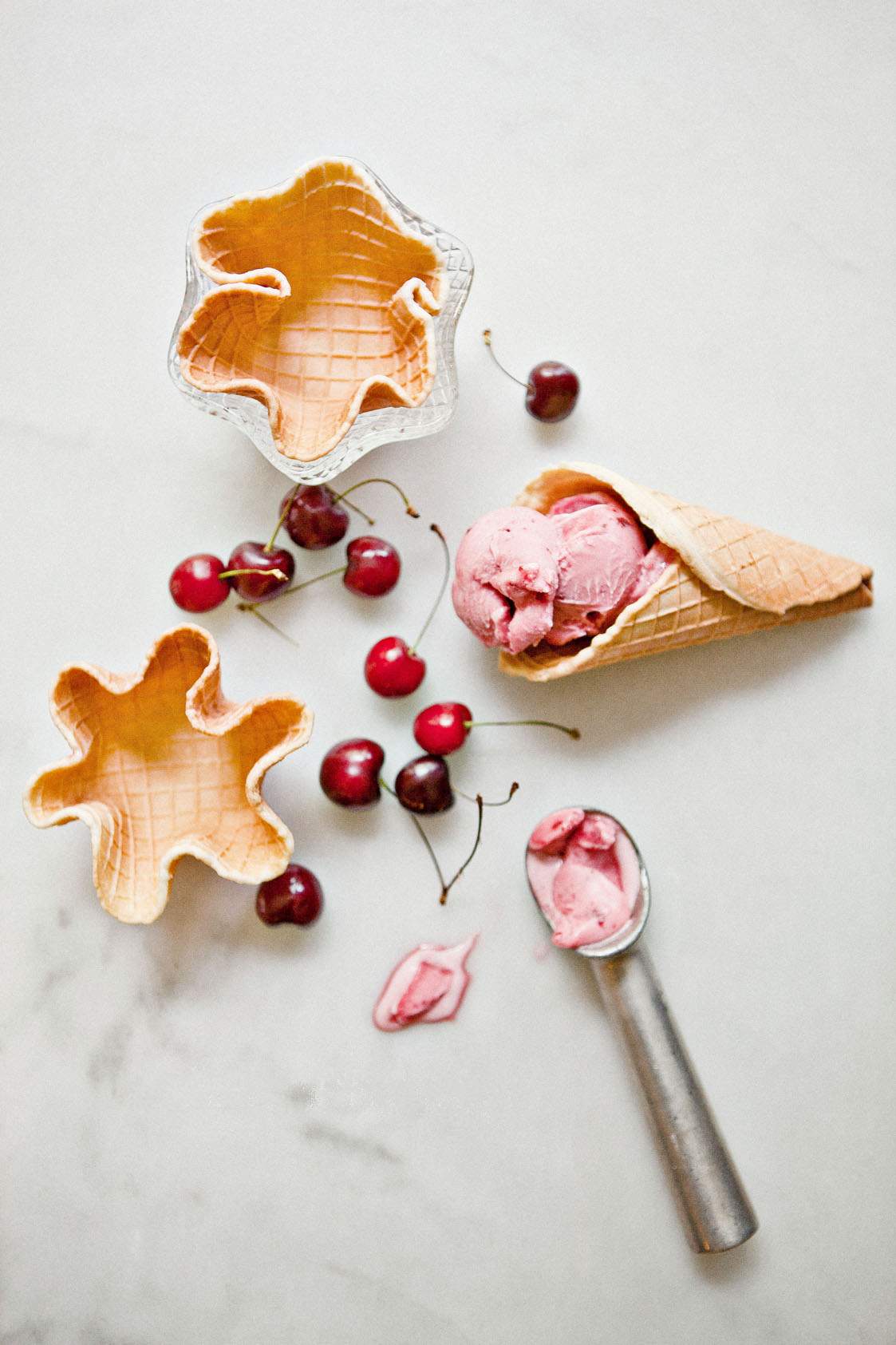 The dog days of summer still require quite a bit of refreshment.  I vote ice cream.  How about you?
With the ultimate refreshment in mind, I thought you'd enjoy seeing how to make waffle cones… 3-different ways.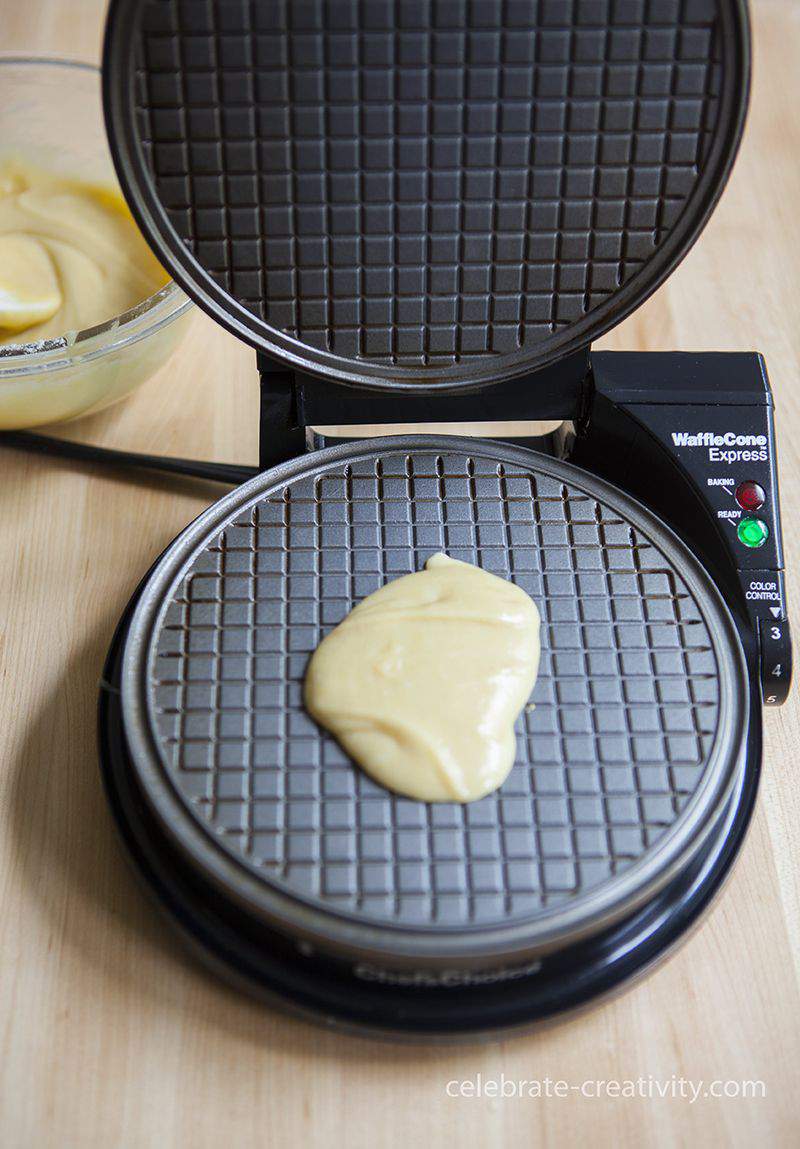 If you don't already have a waffle cone iron, I hope you consider investing in one.
They're reasonably priced online and I think you'll end up using it over and over for years.
I've had mine for many years and it still cooks up my waffle cones like it did the first day I bought it.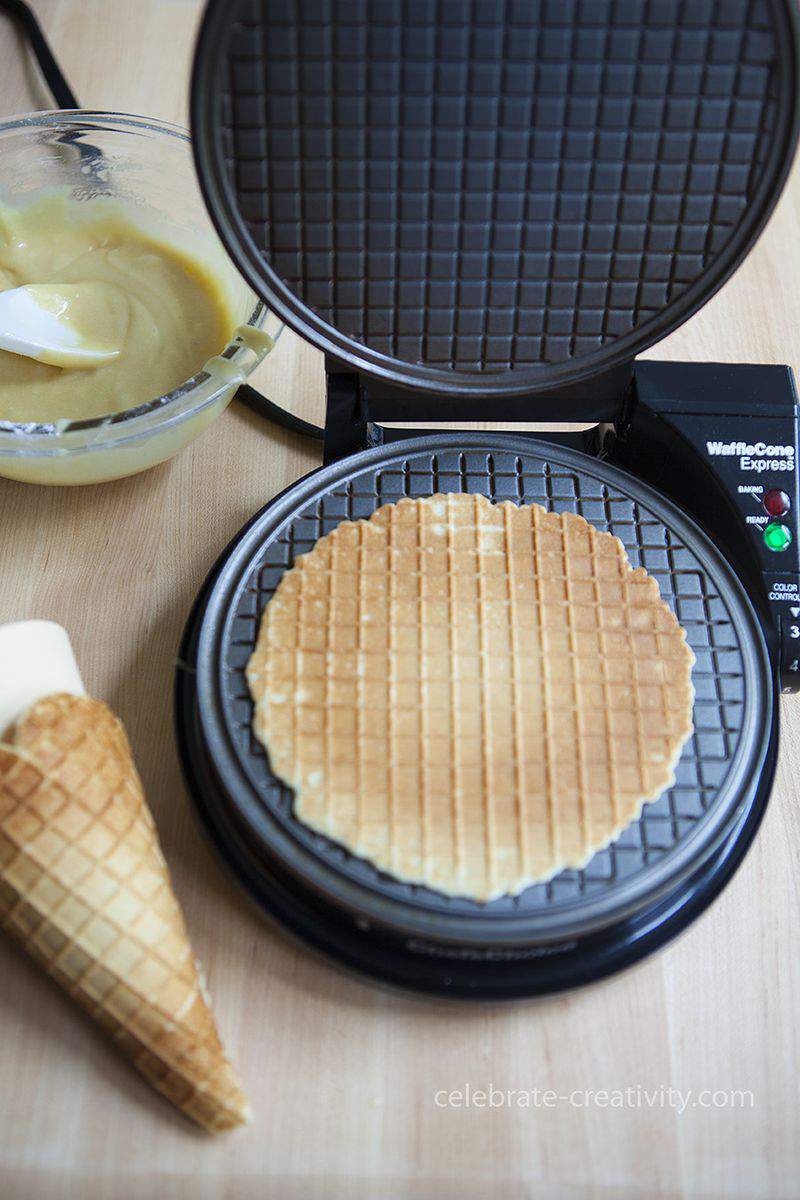 Place about a tablespoon of the dough on the iron and cook for under a minute in most cases.
You can adjust the coloring of the waffle cone you want too.
It's nice to be able to make the cones light or dark and many shades in-between.
Waffle cone irons come with a plastic molding cone as well as a recipe booklet.
If you already have an iron or similar appliance but can't find the booklet, here's my favorite waffle cone recipe.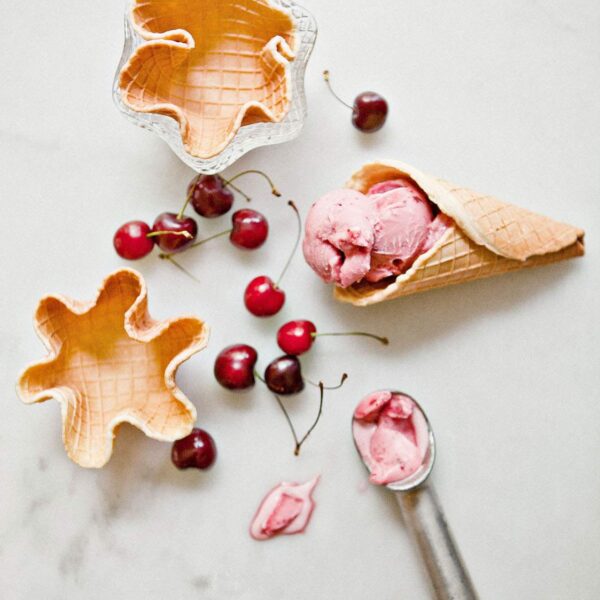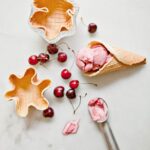 Gourmet Waffle Cones
Ingredients
1 whole egg
1 egg white
1/4 teaspoon salt
1/2 cup granulated sugar
2/3 cups sifted all-purpose flour
2 tablespoons butter melted and slightly cooled
Instructions
Preheat the waffle cone iron.

Beat the egg, egg white and salt in a small bowl with a fork until well blended.

Beat in the sugar and beat until sugar is well-incorporated.

Add the flour and stir slowly and completely.

Spoon about 3 tablespoons of batter in the center of the iron.

Cook for about 1 minute.

Quickly remove the waffle from the iron onto a paper towel.

Use the paper towel to help wrap the hot waffle around the molding cone.

Hold the waffle in place for a few seconds for the cone to cool and take the shape of the mold.
As soon as you take the cone off the iron, work quickly because the cone will harden in a matter of seconds.
Just drape the flat waffle over the cone and roll to get that traditional shape.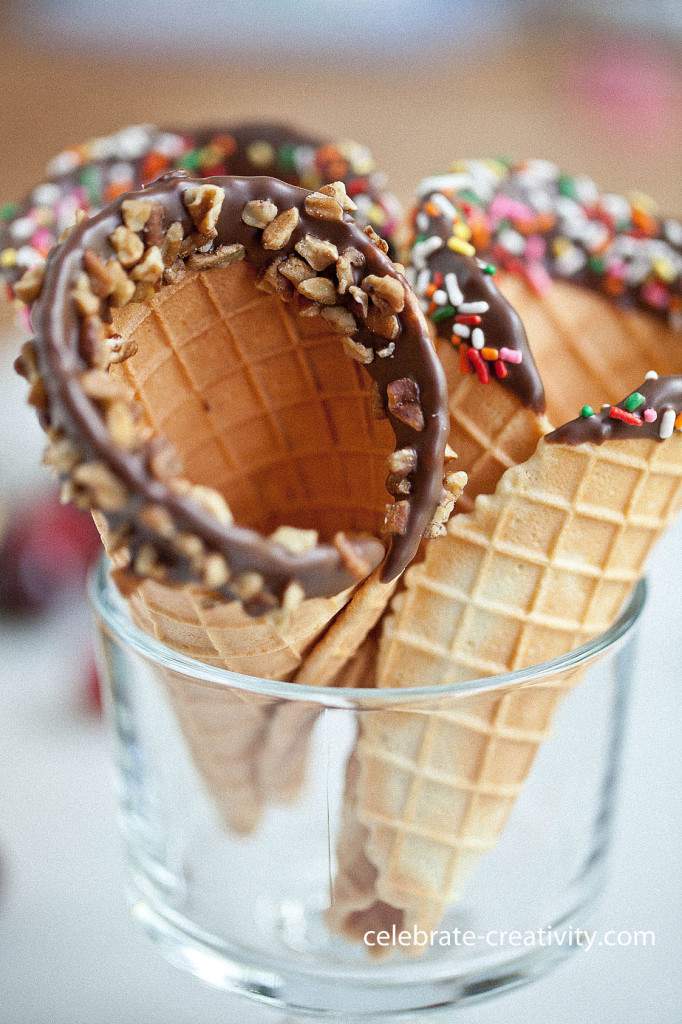 Dip the cone in melted chocolate.
Add sprinkles.
Eat and repeat.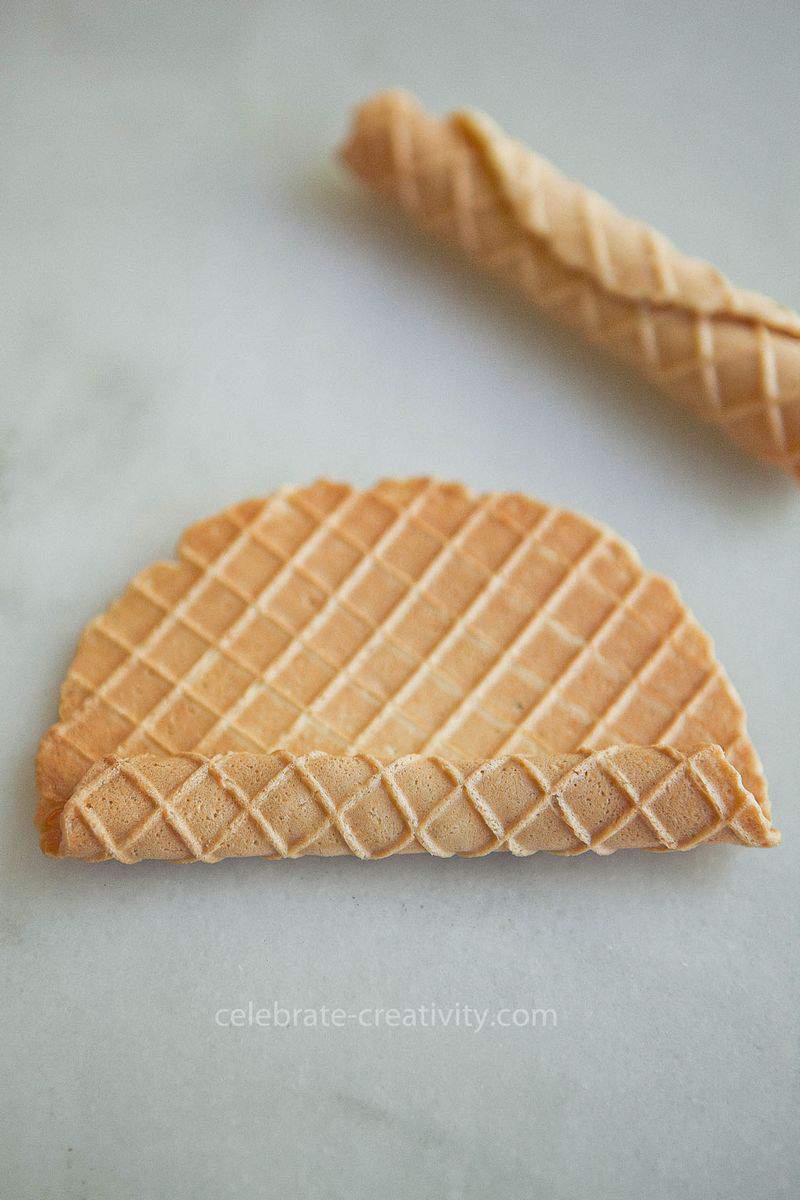 Repeat the steps to make a cone, only instead of rolling it on the cone, just roll it.
This will give you give you little waffle cone sticks.
Oh, yeah.  These are also delicious without the ice cream.
Use these waffle cone sticks instead of a spoon for an unexpected and delicious twist.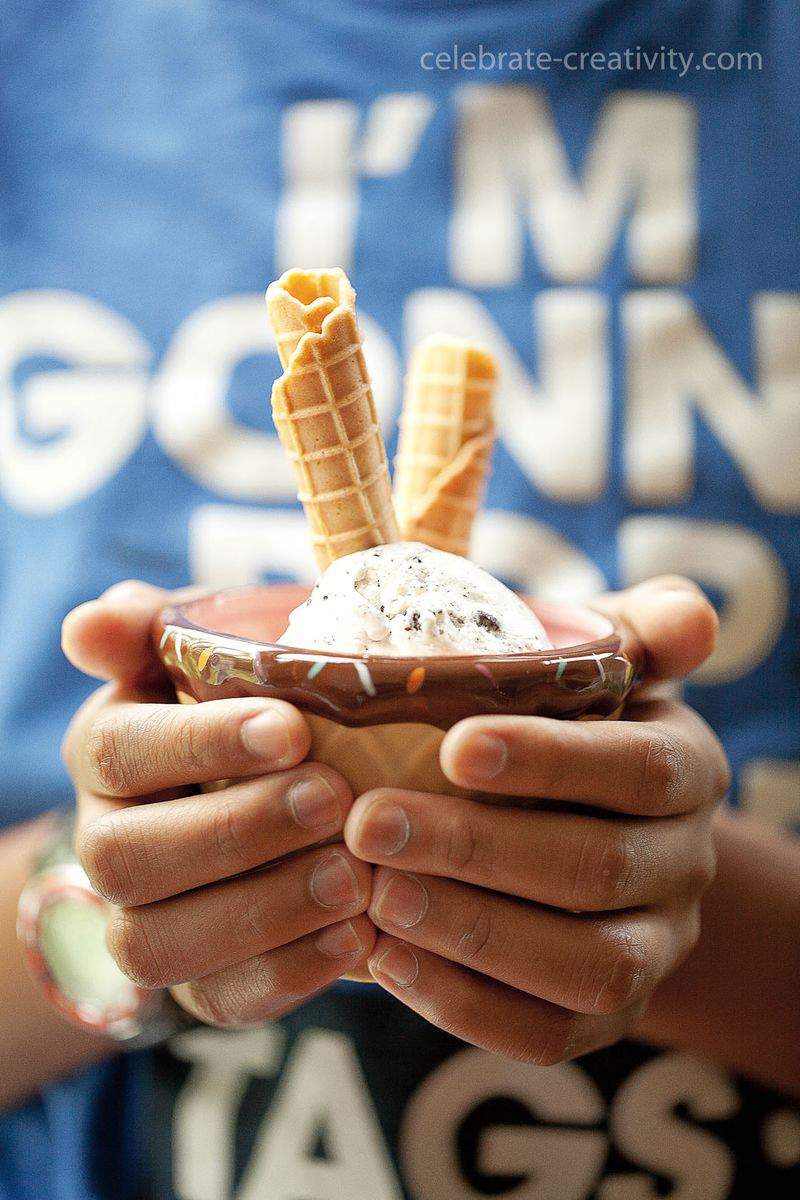 My final take on the waffle cone is the waffle cone bowl.
Remove the warm cone from the iron and place inside a small bowl or fluted dish like this.
Since the cone will be very hot, use a paper towel to help mold the cone into the shape of the bowl.
Make a dozen of these on the morning of your next luncheon or dinner party.
If you make waffle cones but don't plan to use them right away, be sure to keep them in an air-tight container.
Waffle cones, sticks and bowls will go stale and lose their crunch overnight if not sealed.
I think you can guess how delighted your guests will be when they see this coming their way.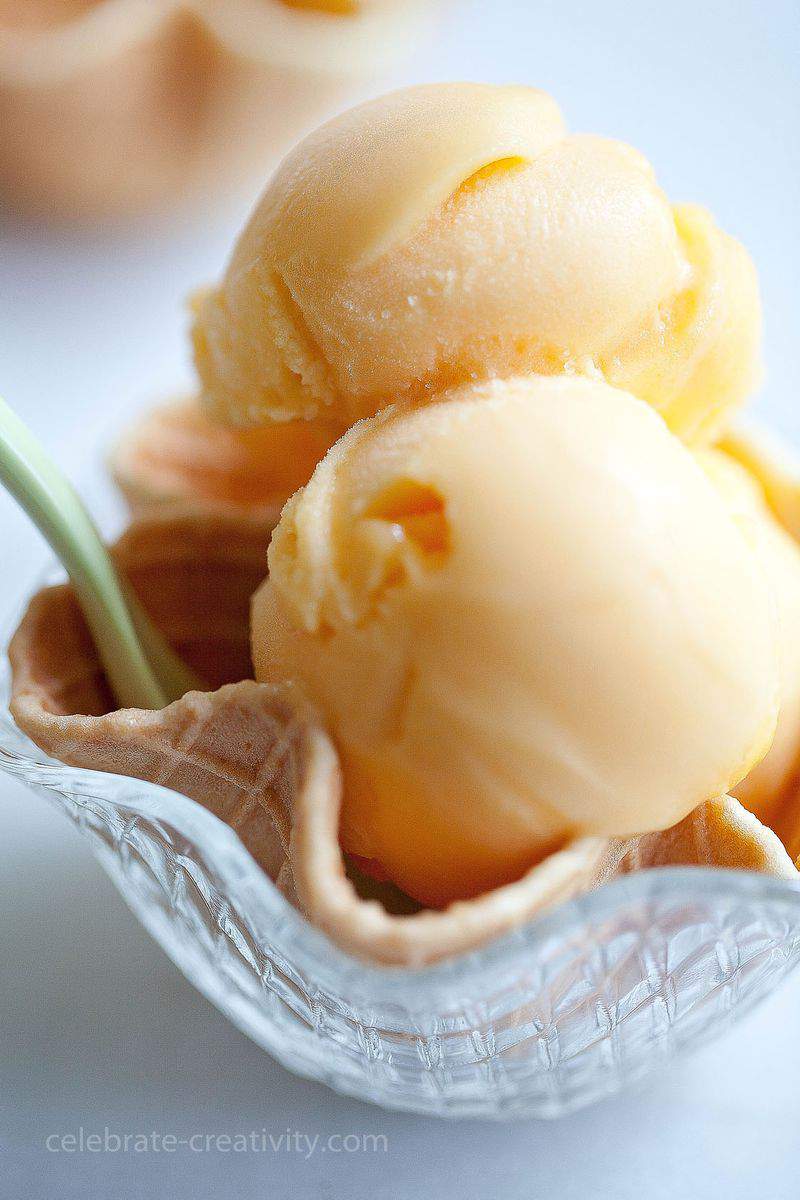 One-two-three ways to make and enjoy waffle cones.
Easy as can be, right?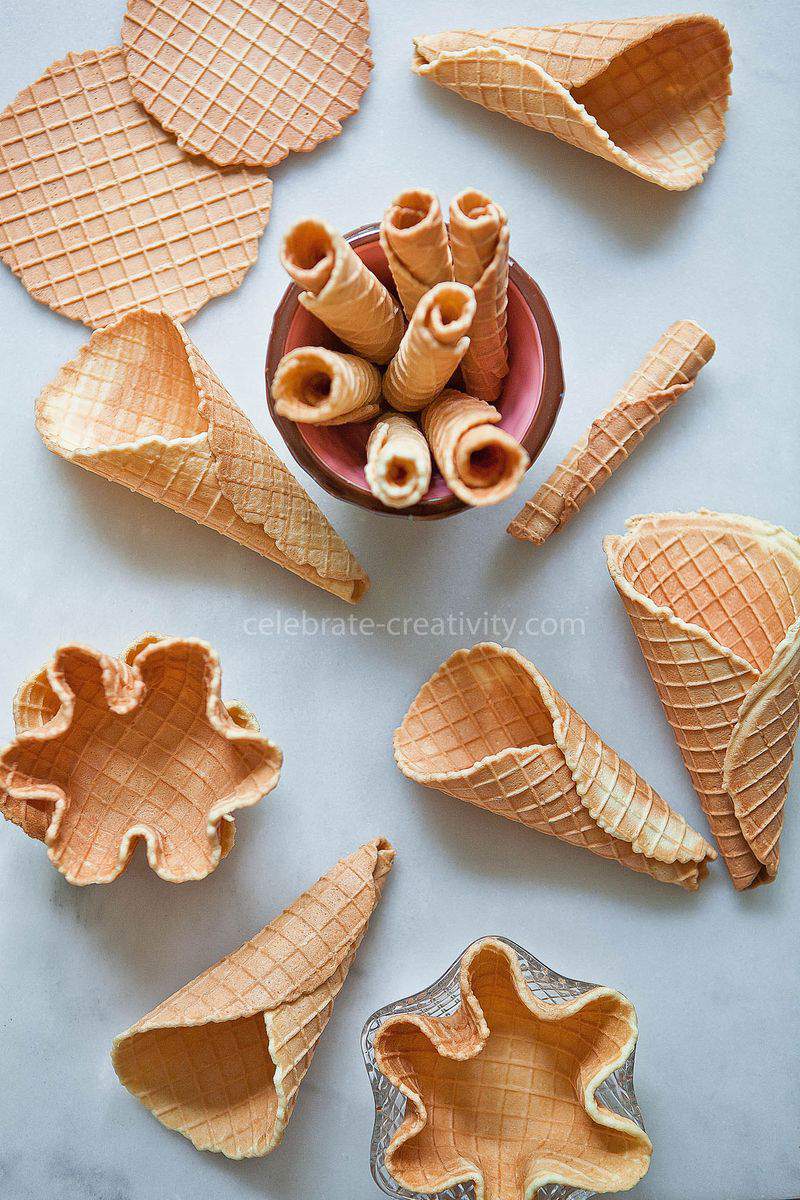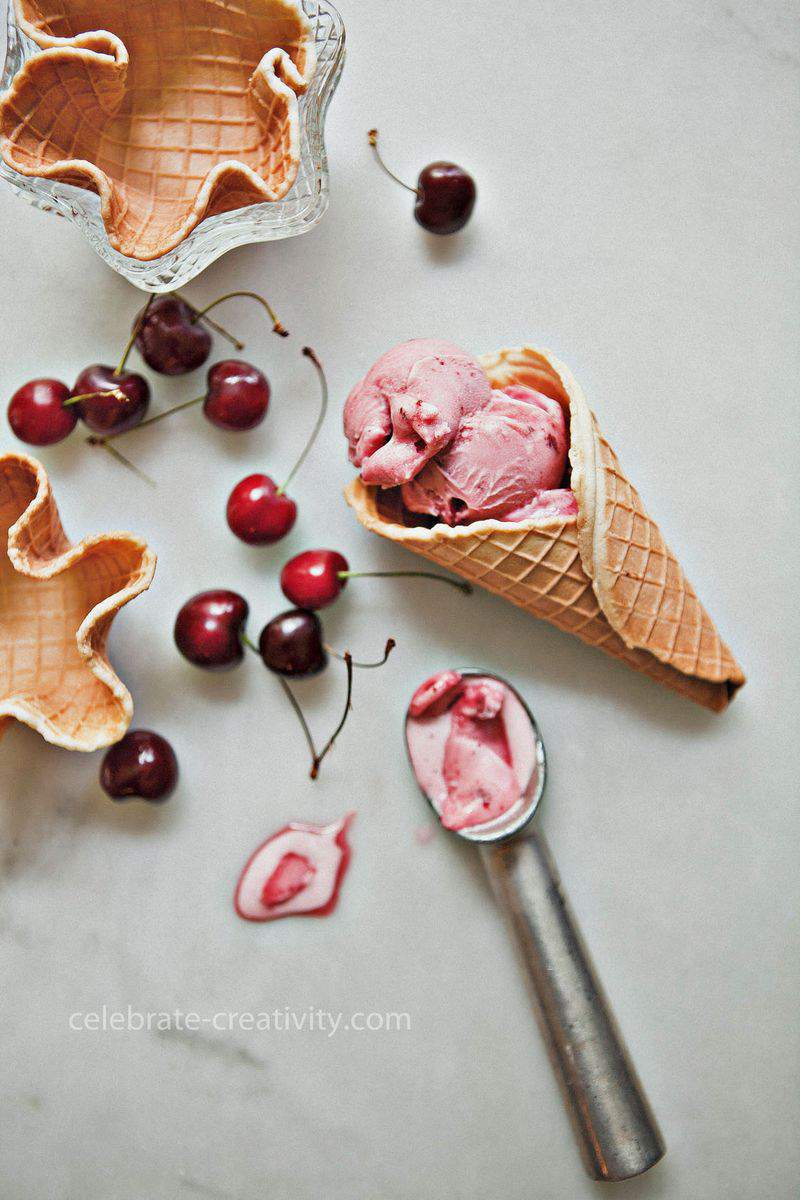 Word of warning, when you're making these, cute swipers will always appear out of no where.
That's OK, Jordy.  I totally get it.
Help yourself.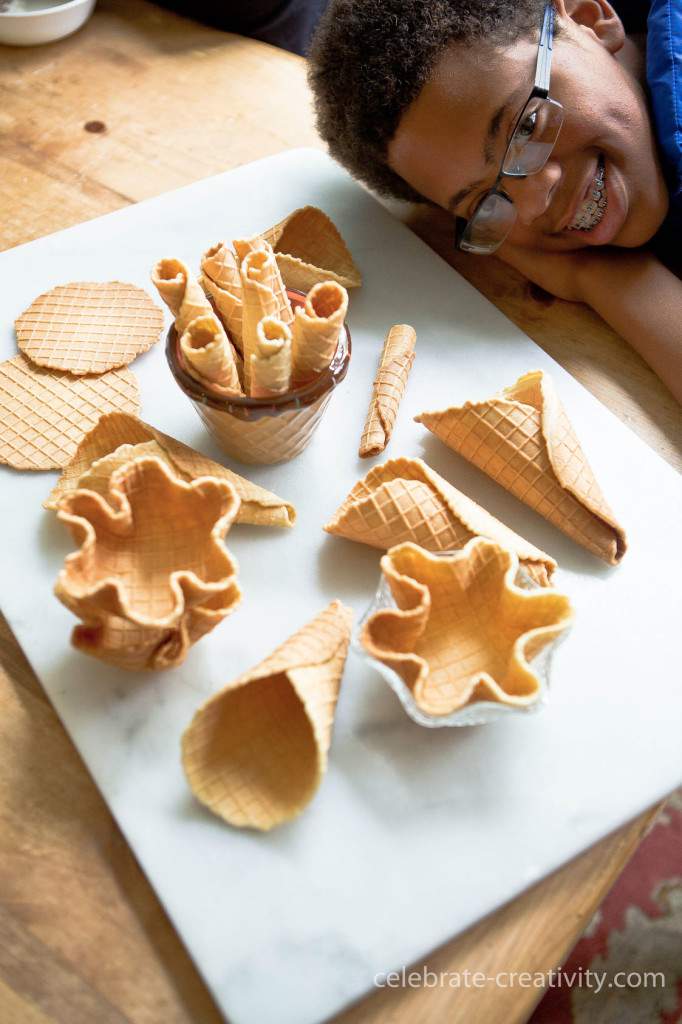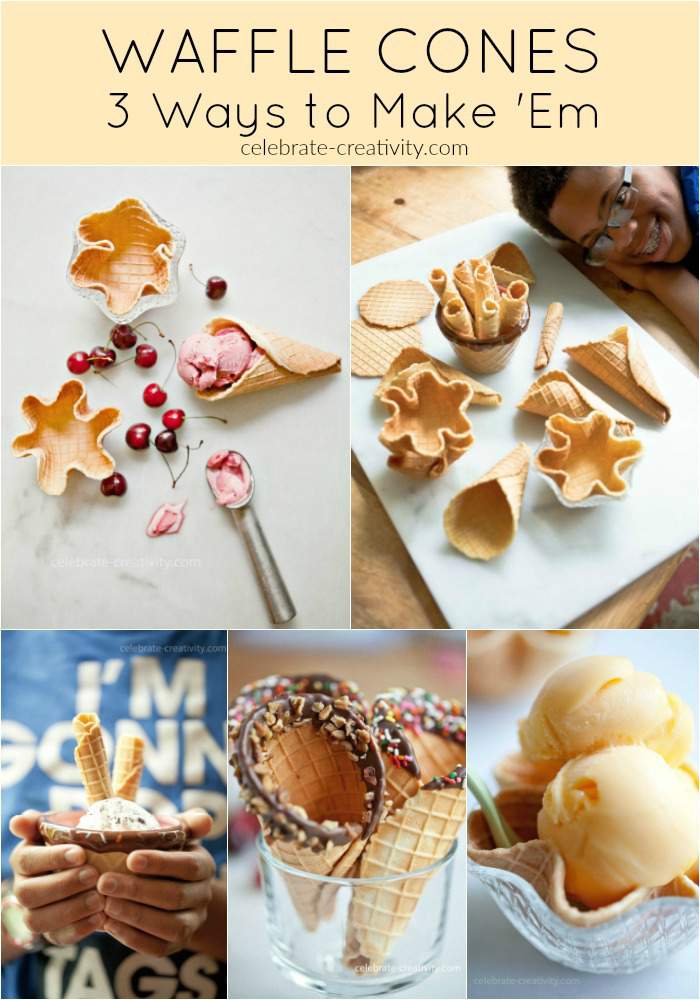 Thanks for stopping by.
See you back here next time. ♥
 I wrote a similar version of this homemade waffle cone post which first appeared on Ella Claire Inspired on July 7, 2015.