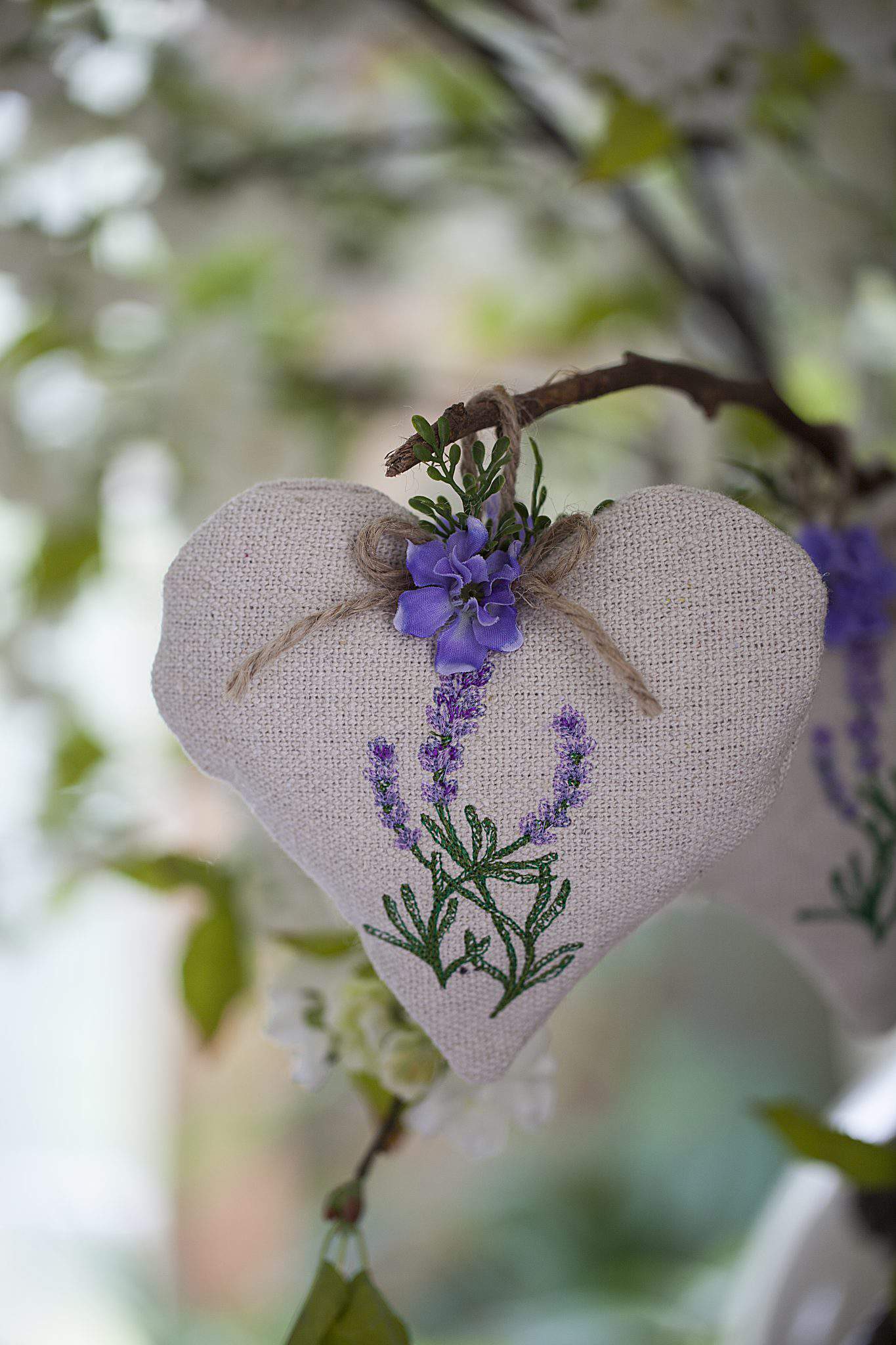 H
ow lovely is this hanging sachet? One of the things I really like about lavender sachets (aside from how easy they are to make) is that they're oh-so versatile.
You can use them to lightly scent a lingerie drawer, hang them on a nursery room door or gift them to friends and loved ones.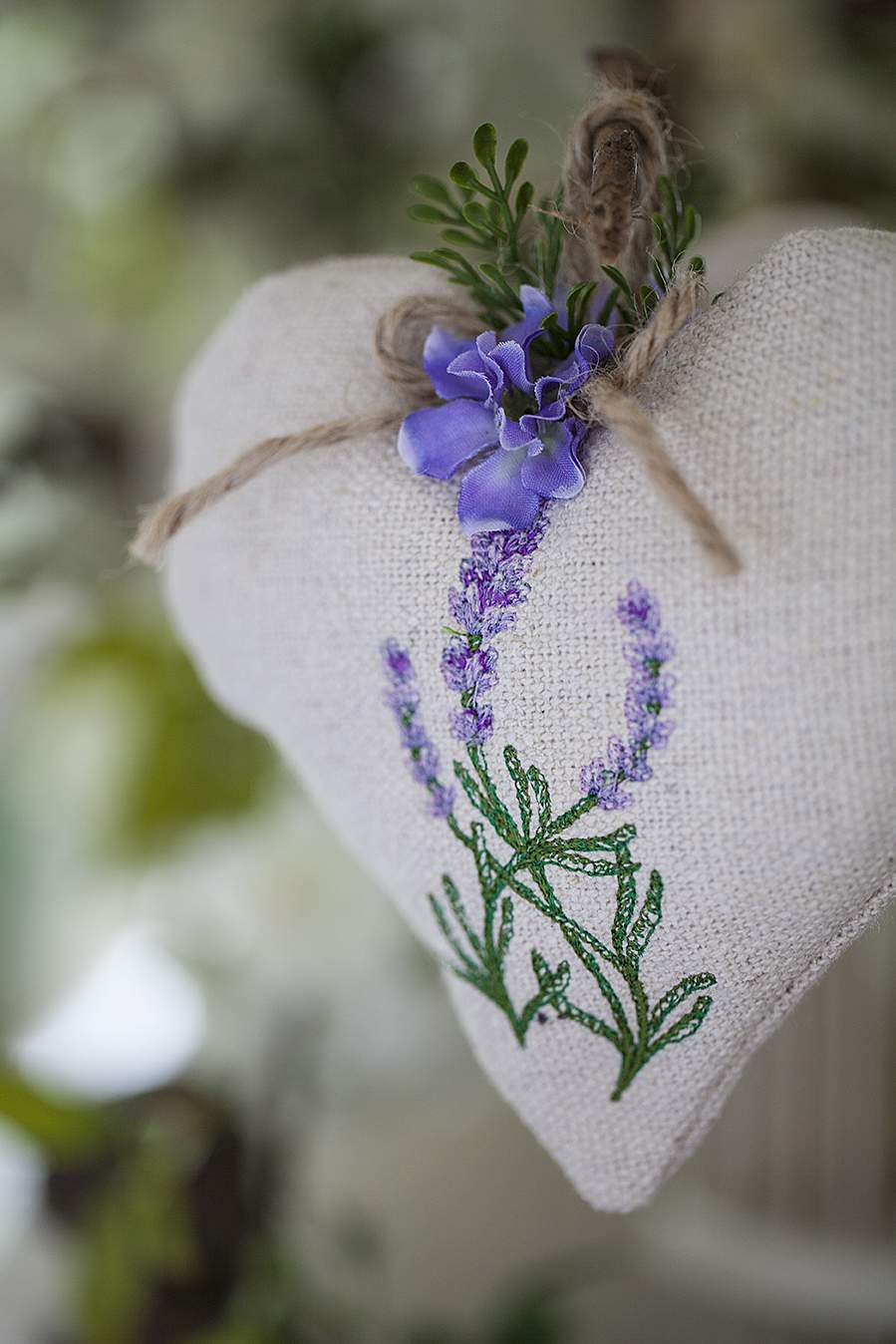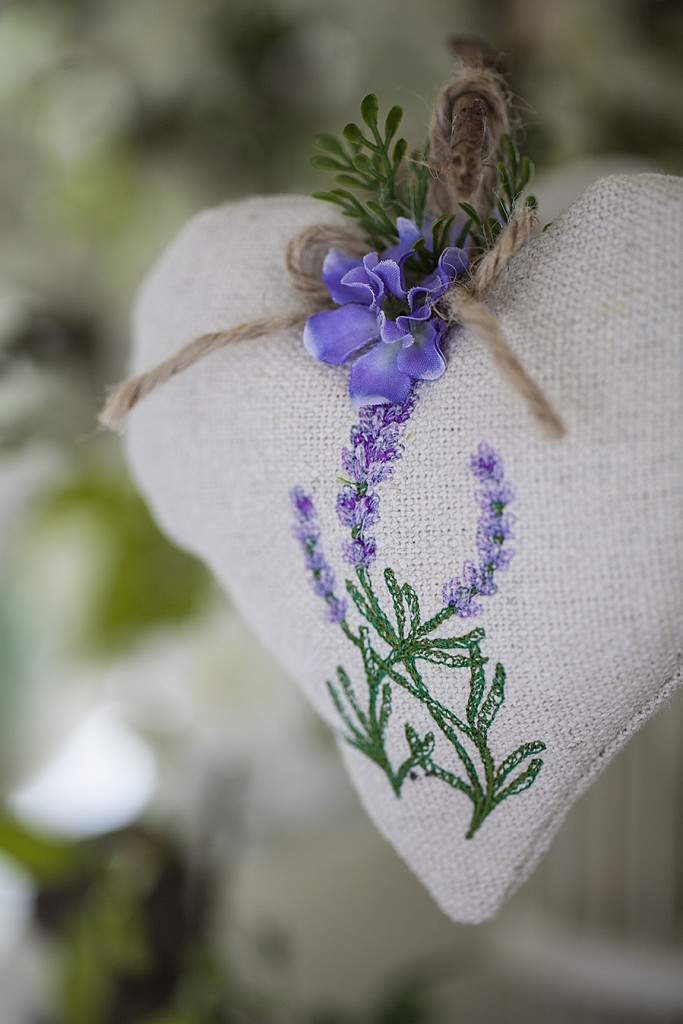 Over the years, I've gifted these lavender-filled sachets and they've always been so well-received.
Throughout this post, you'll get to see my embroidery machine in action.
Of courses, you can always hand embroidery an image of your choice but I'm taking this opportunity to share with you the beauty of machine embroidery.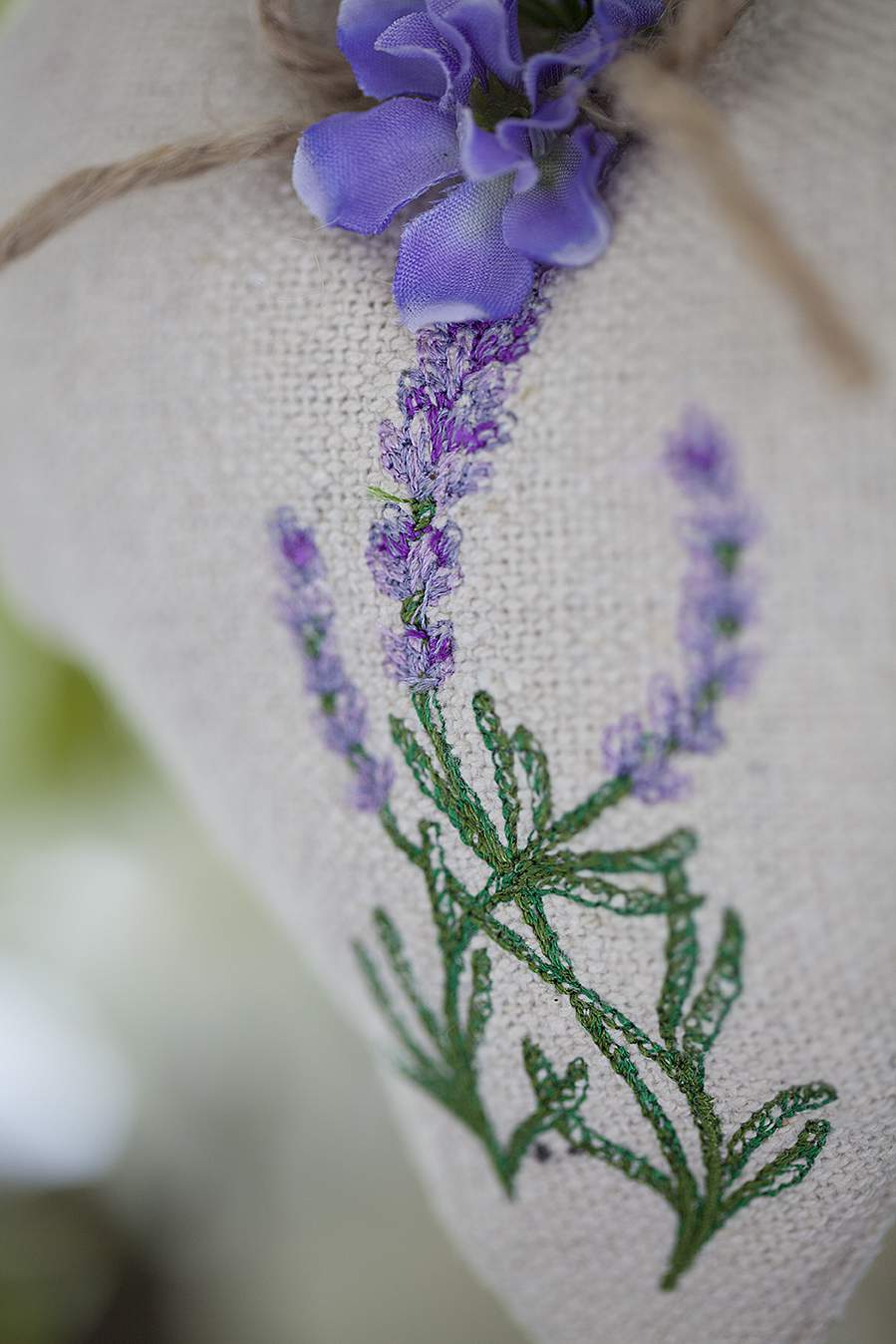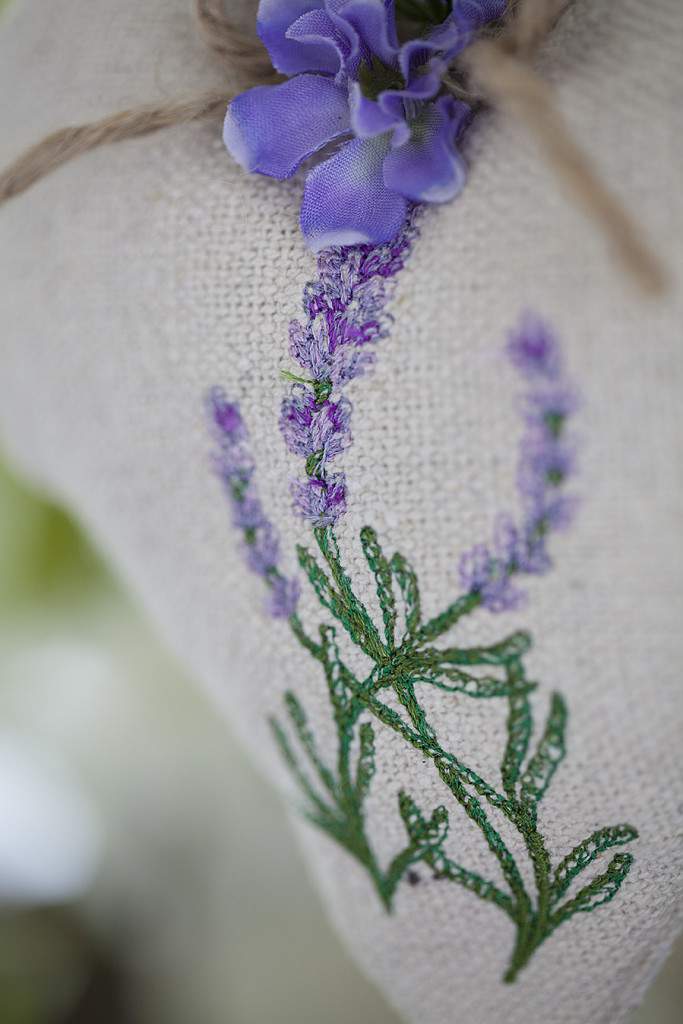 If you're not lucky enough to have access to your own personal lavender fields (I am not), then the next best thing is your local whole food or natural food store where you buy dried lavender in bulk.
It's very inexpensive and you can pick up a huge bag lavender for just a few dollars.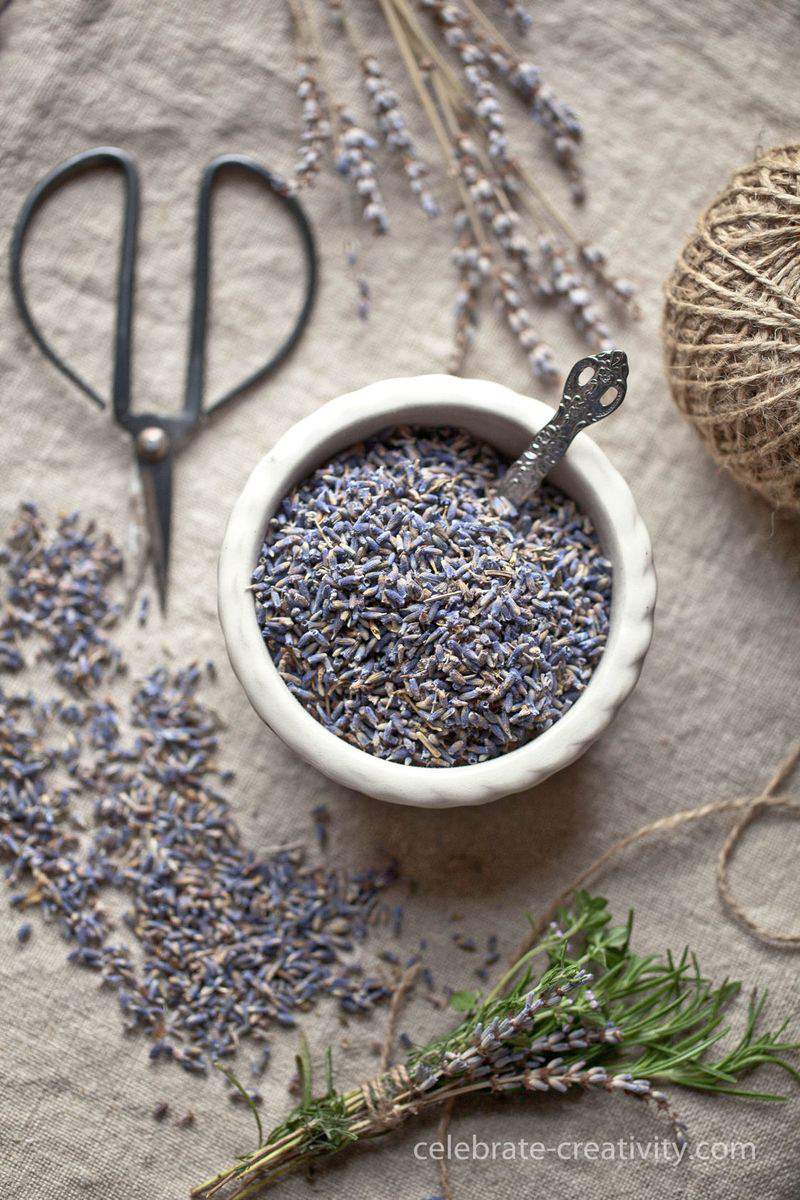 I wanted these sachets to have a slightly worn, vintage quality so I used some grain cloth that I had in my fabric stash.
Grain cloth has a soft but rustic texture that really lends itself nicely to this kind of project (and many others).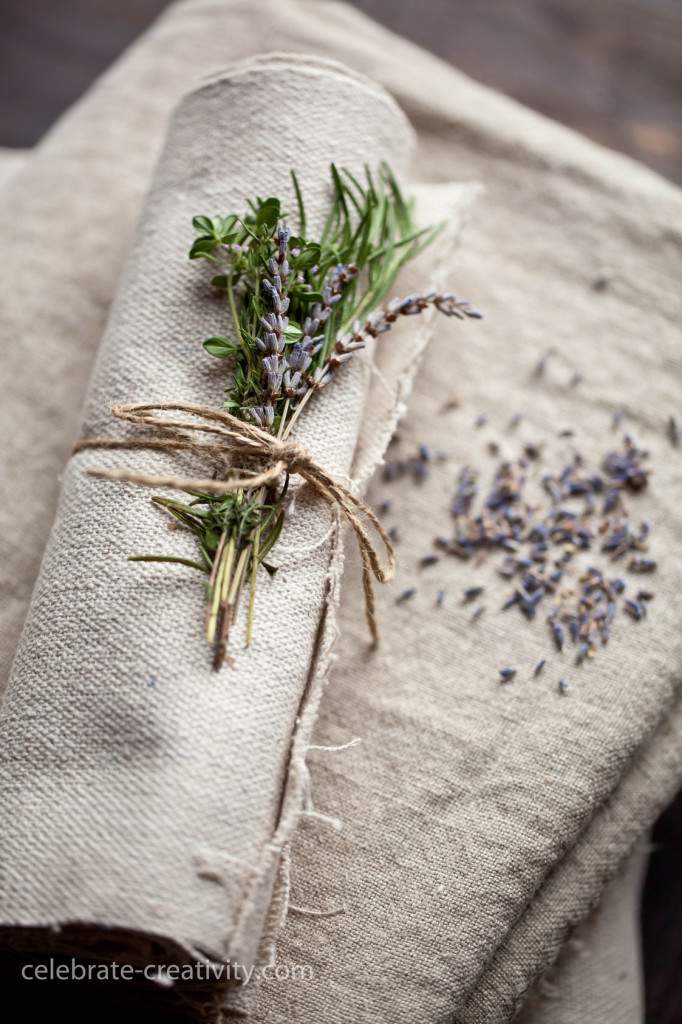 If you've never considered getting an embroidery machine before, this simple project may make you think twice.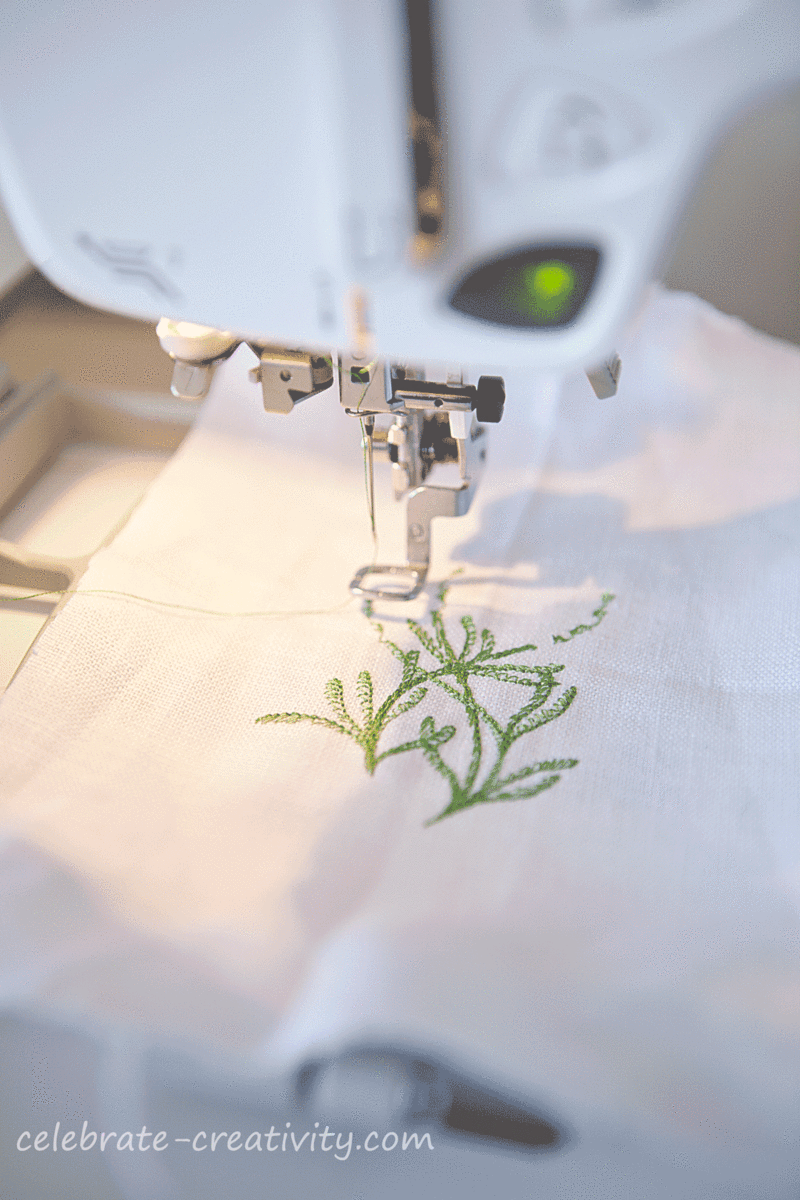 The fun part of home embroidery is watching the image slowly take shape right before your eyes.
What starts out as blank fabric, is quickly transformed one stitch at a time and one color change at a time.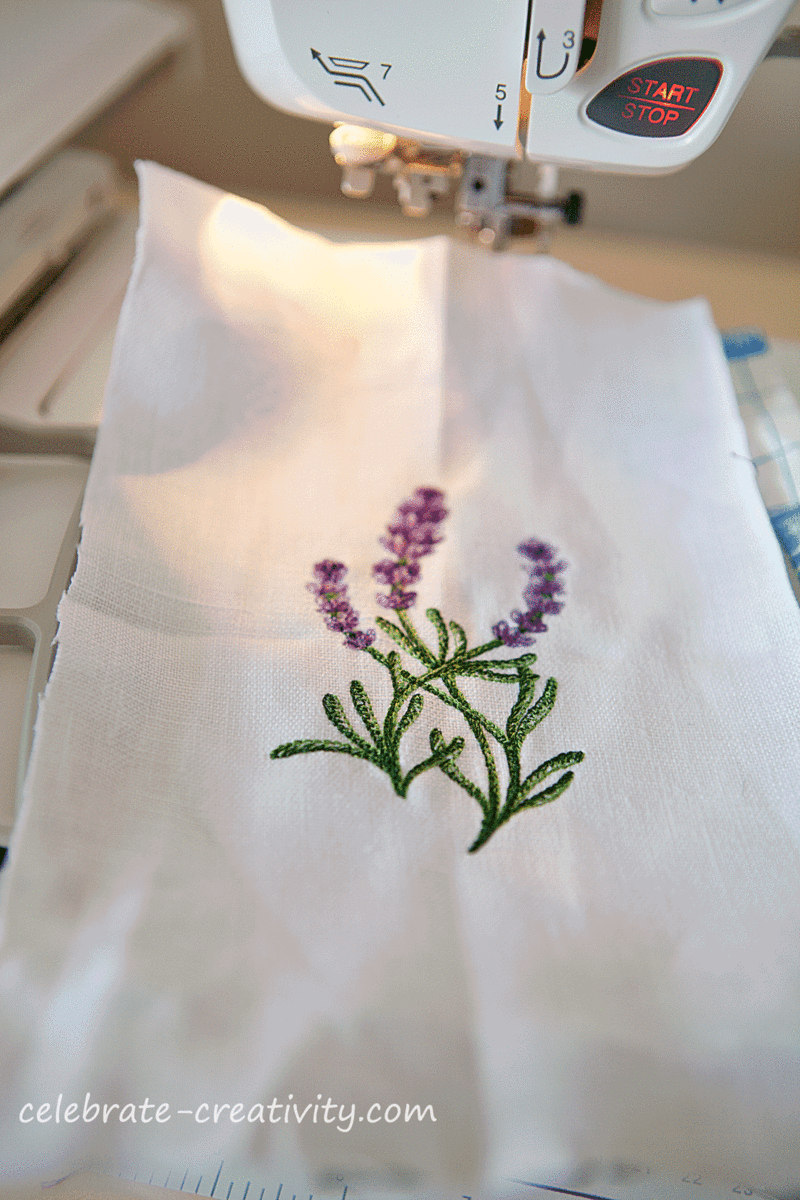 Here's a look at the finished embroidered images.
Pretty cool, huh?
It's not too early to start thinking about an embroidery machine for Christmas.
Sketch a heart template (or download one from online) and place it under the fabric and hold both up to a window to position the embroidered image in the center of the heart shape.
Pin to hold the template in place and then cut the fabric in the shape of the heart.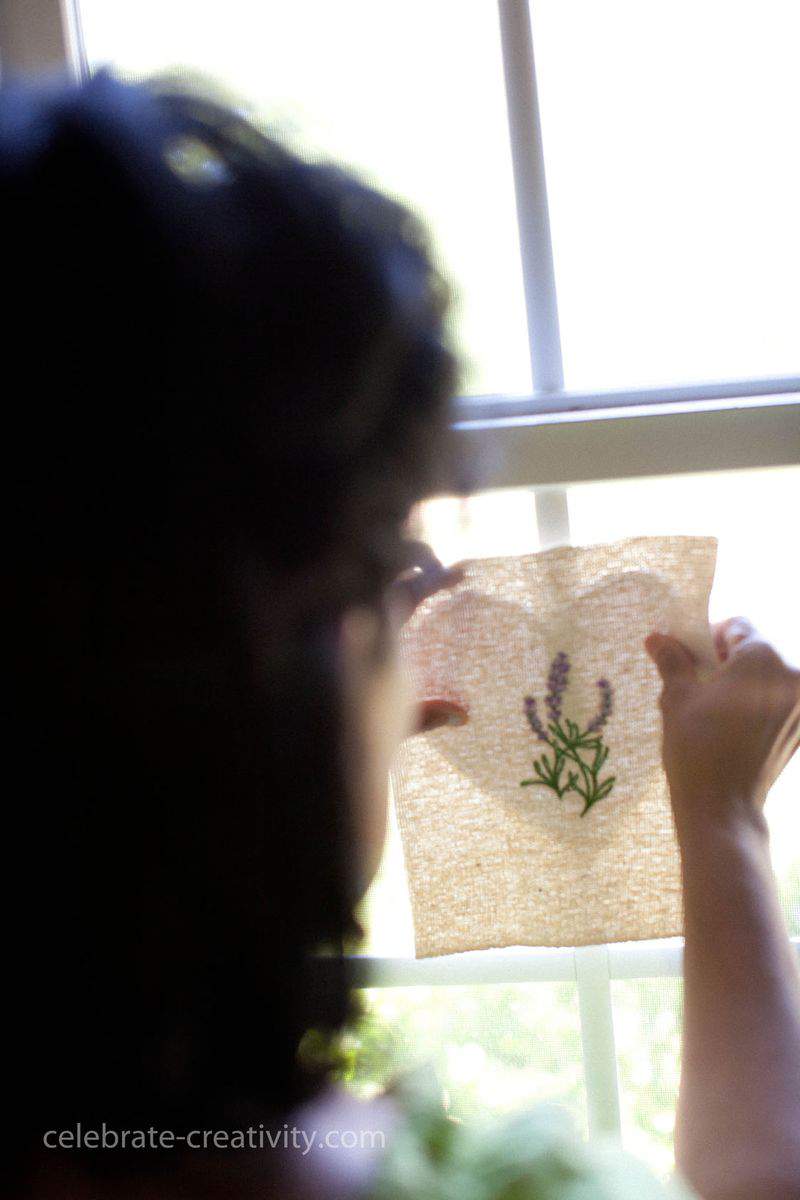 I like to work in assembly line fashion.
So, I stitched out the embroidery image on multiple pieces of fabric before cutting the embroidered cloth into a heart shape.
You'll need two heart shapes for each sachet.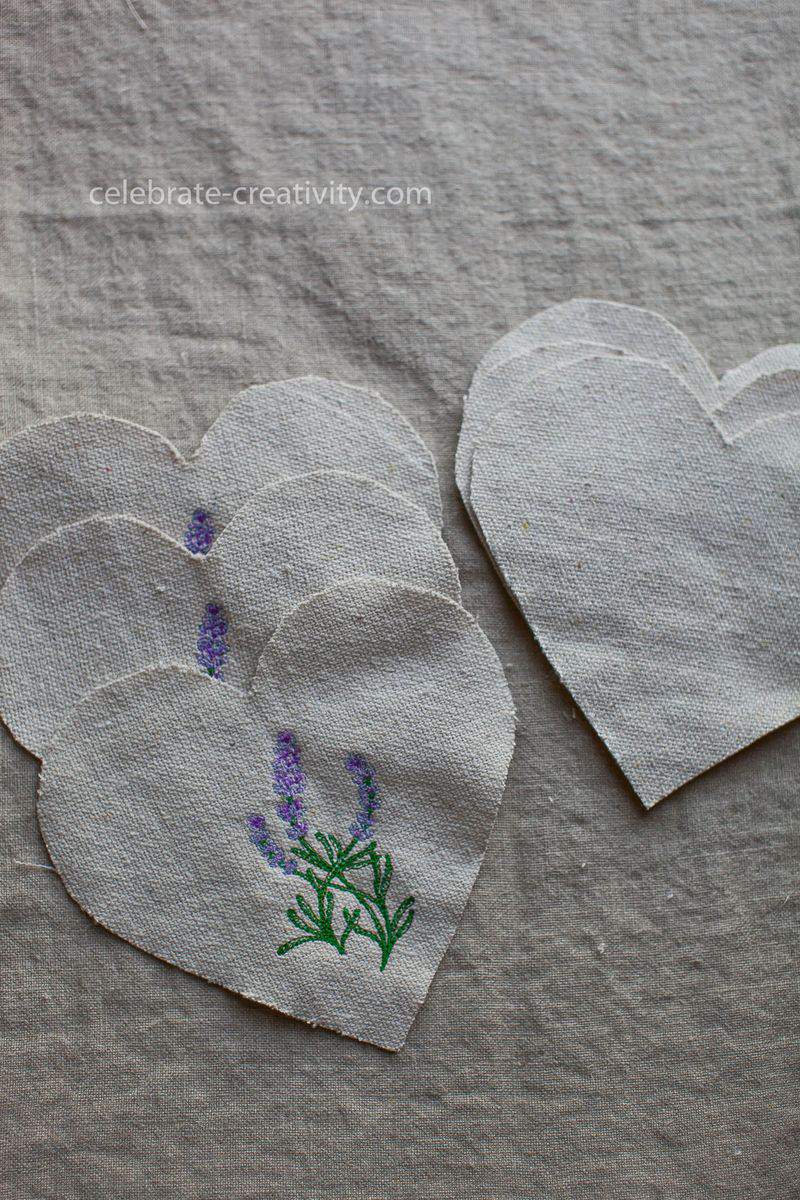 Every crafter should have jute on hand and I use this sturdy, burlap-type string for more projects than I can name.
Cut a 6-inch piece of jute and fold it over to form a loop.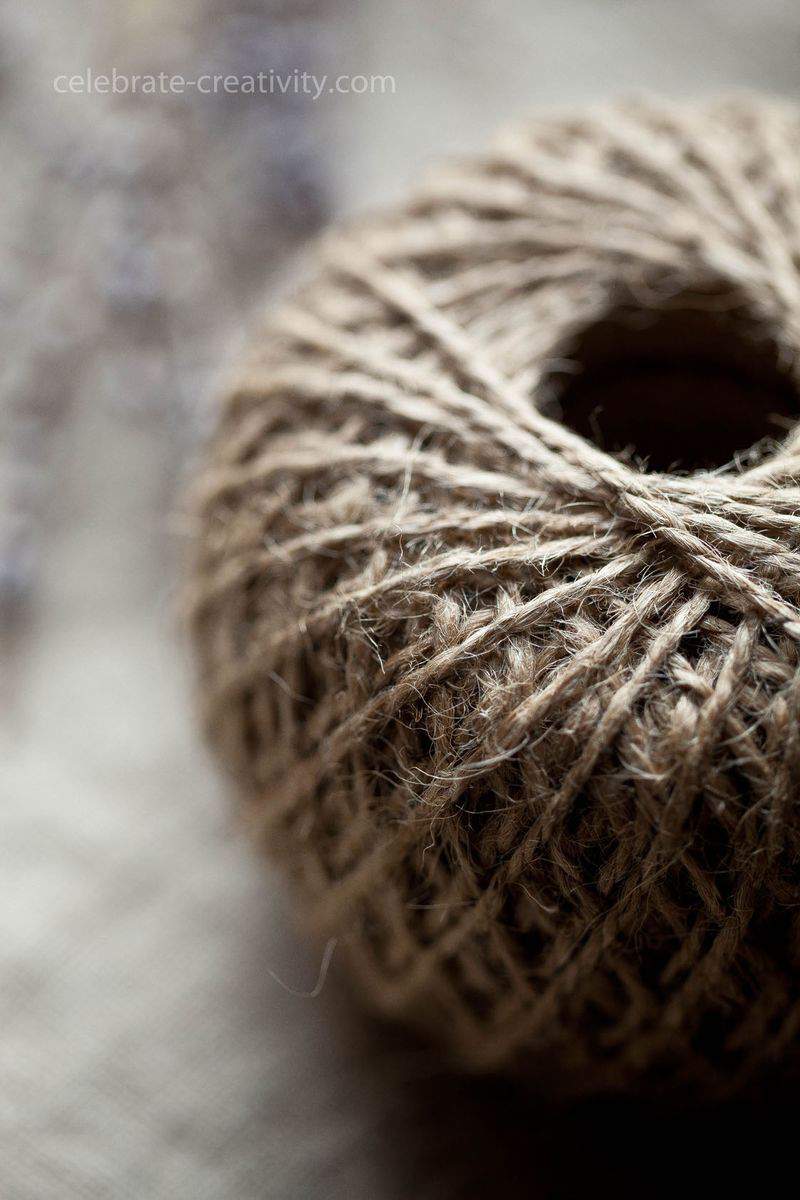 Place the loop in the top of the heart shape with the ends facing out. Hold the jute in place as you stitch the "V" shape of the heart.
Stitch this same area twice to ensure the loop is totally secure.
With RIGHT sides together, stitch all the way around the heart using a 1/4-inch seam allowance.
Leave a 1-inch opening in the seam along one side of the heart shape.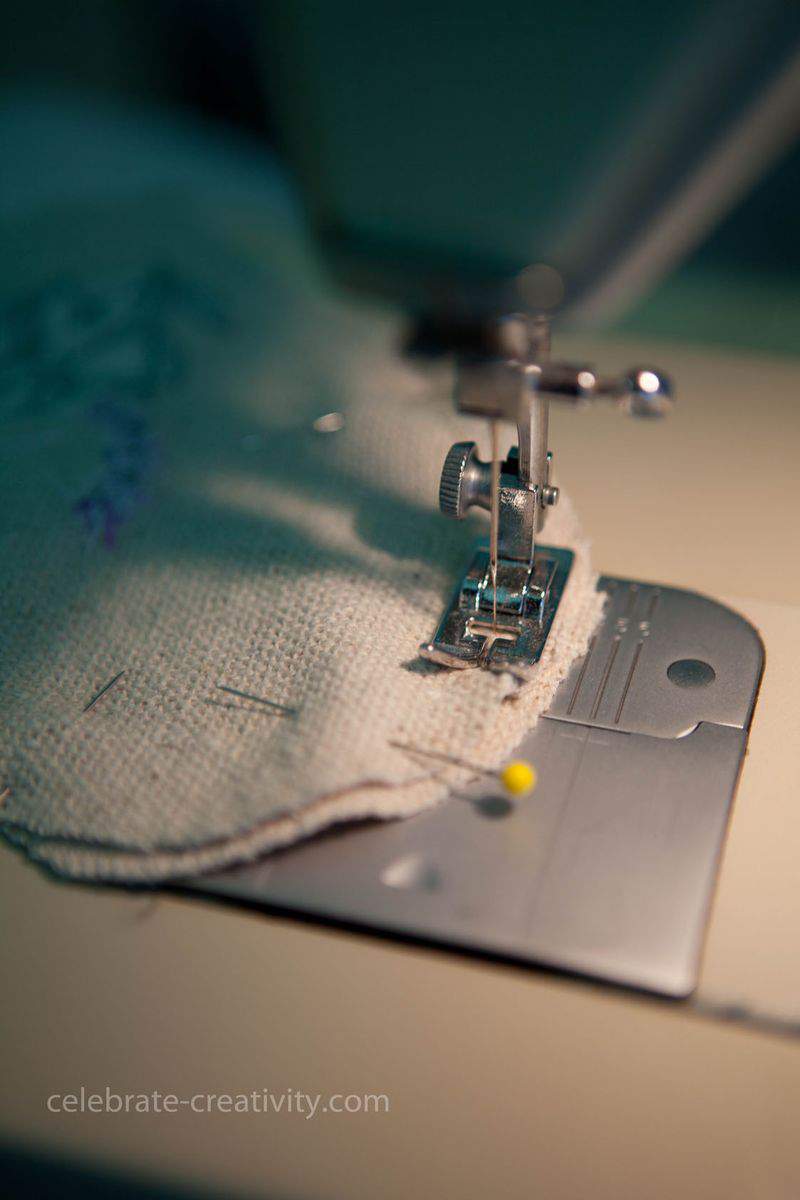 Boost and enhance the fragrance of the dried lavender with a few drops of lavender oil which you can find at most crafts stores.
Add a few drops of oil to the lavender, stir and then spread out on a flat surface.
Allow to dry and seal in a plastic bag until ready to use.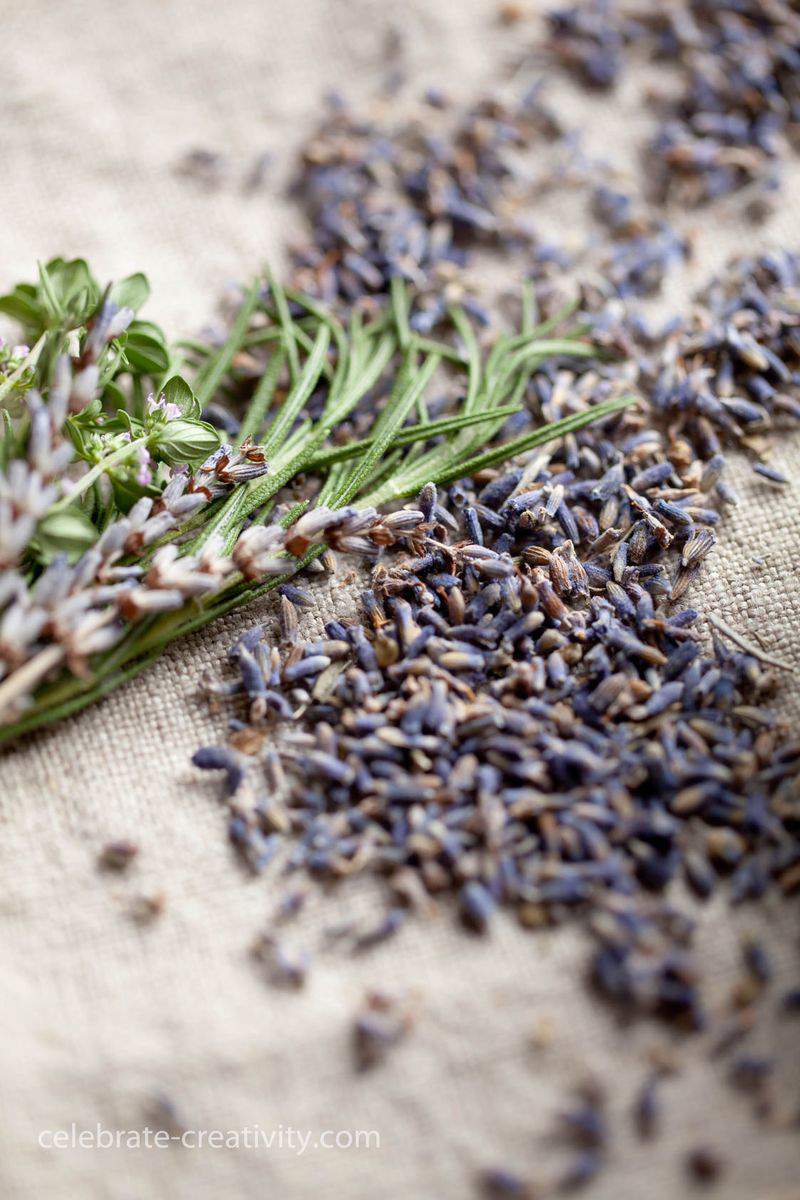 Meanwhile, gently turn the heart inside out through the opening in the seam.
Use a small funnel (or envelope) to pour some of the scented lavender into the seam opening.
You could fill the entire sachet with lavender or just use enough (about 1/4-cup) of dried lavender which would be enough to provide a long-lasting scent.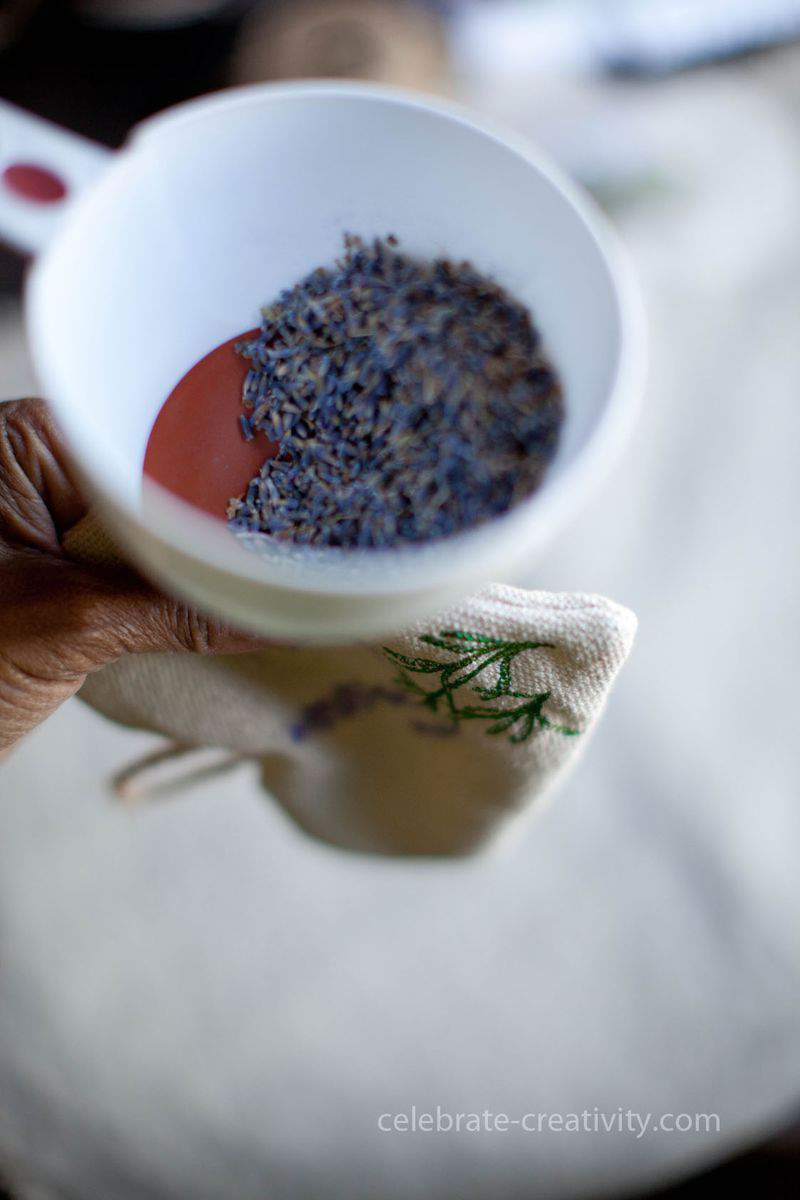 Your dried lavender will go a lot further if you supplement the sachet-filling with cotton stuffing.
Don't over-stuff the sachet. Use the eraser-end of a pencil or a knitting needle to help push the cotton stuffing into the edge and point of the sachet.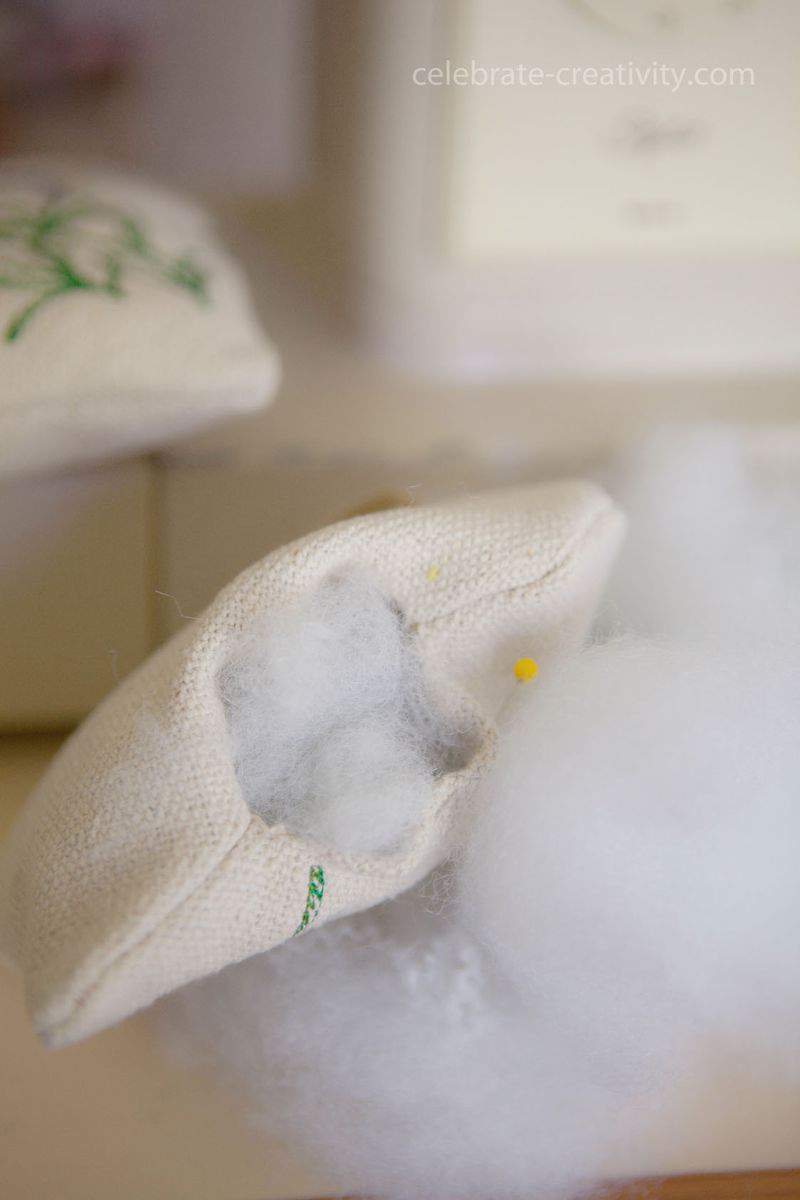 Then, close the opening in the sachet with a simple slip stitch using matching thread.
Next step requires you pull to out your trusty hot glue gun.
Snip a small piece of jute and tie it in a bow with tails. Attach the bow to the front center of the heart sachet.
Embellish the sachets with just about anything you like.
I used a few artificial blooms and greenery along with a small snippet of jute for a bow.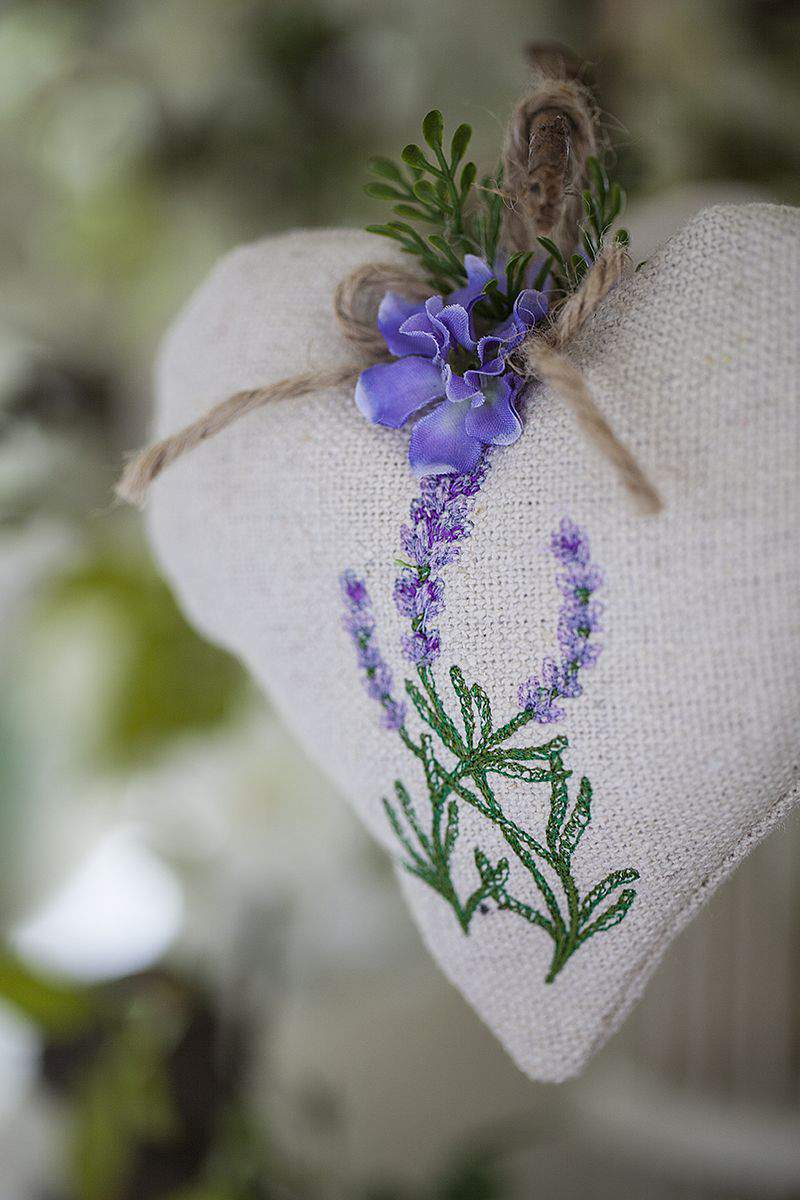 I also added some floral elements to the back of the sachet to give the project a more finished presentation on both sides.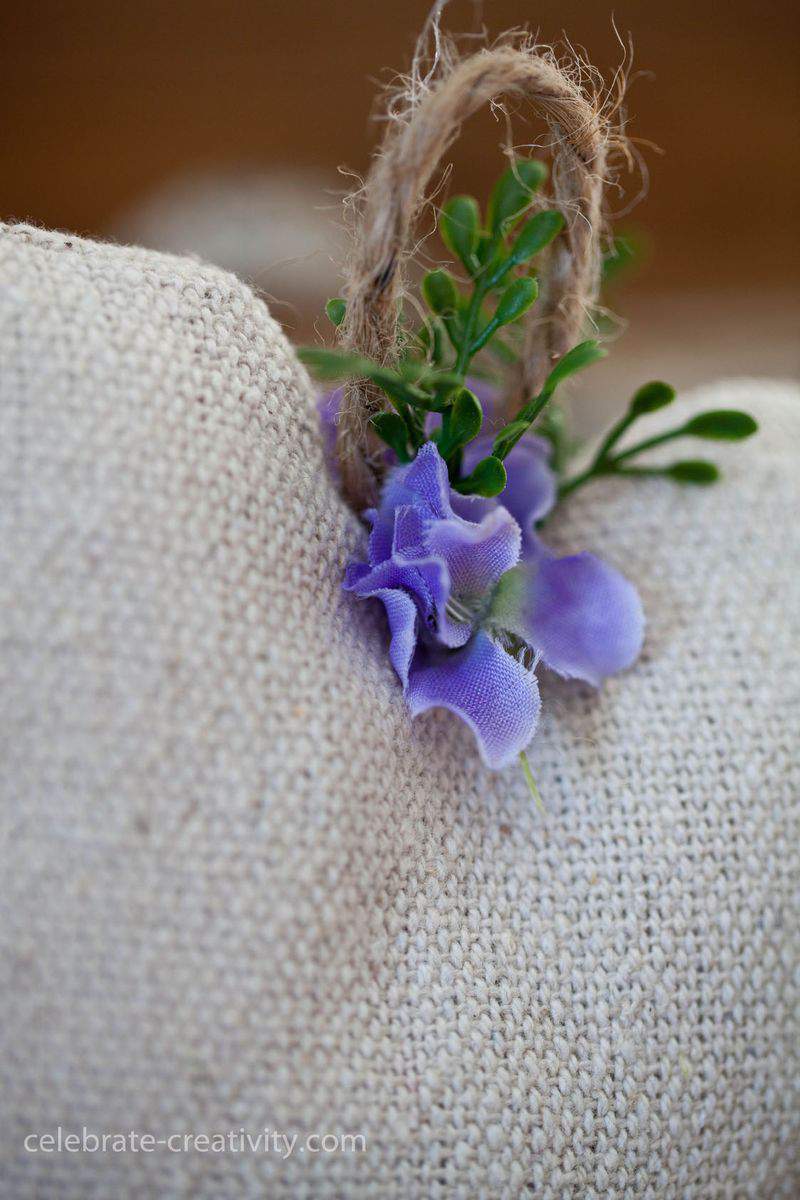 I think the fabric and jute give these pretty sachets a slightly vintage look.
Make these pretty and softly-scented sachets to gift to friends and loved ones but be sure to make a few for yourself too.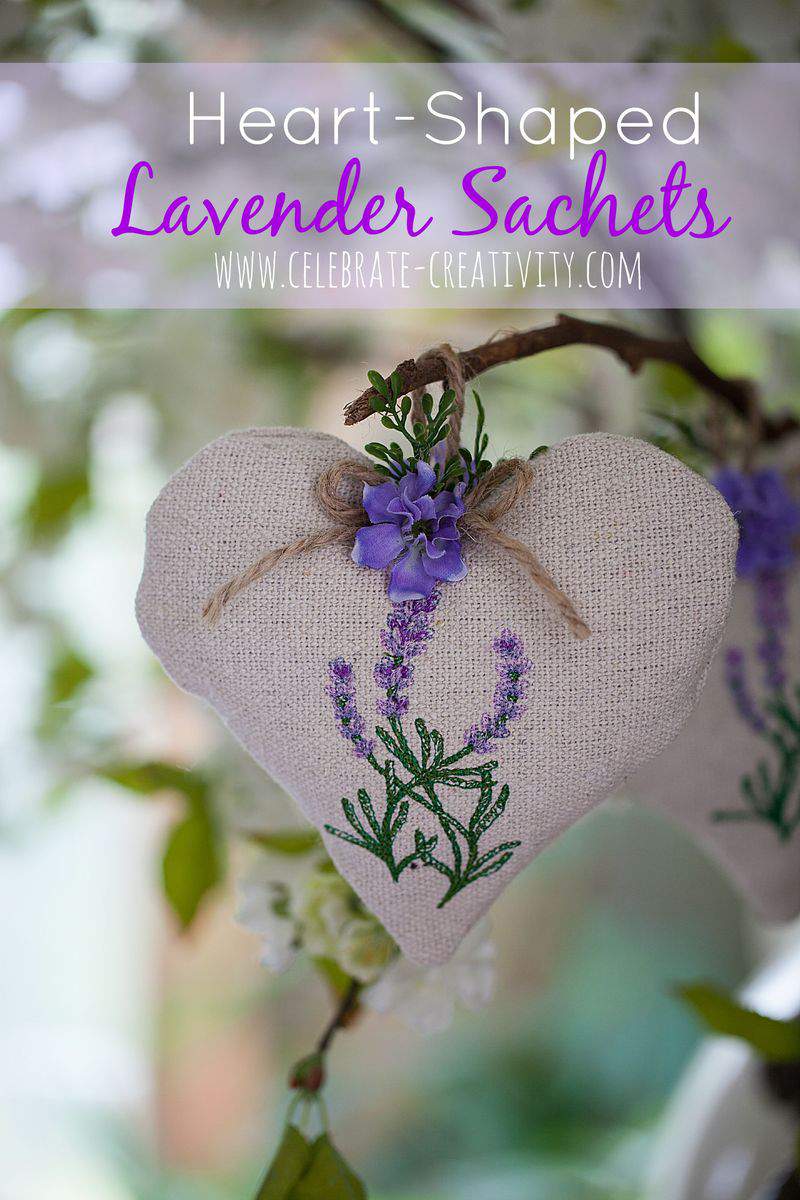 Thanks for stopping by.
I'll see you back here next time.
I wrote a similar version of this heart-shaped sachet project which first appeared on Ella Claire Inspired on May 28, 2015.