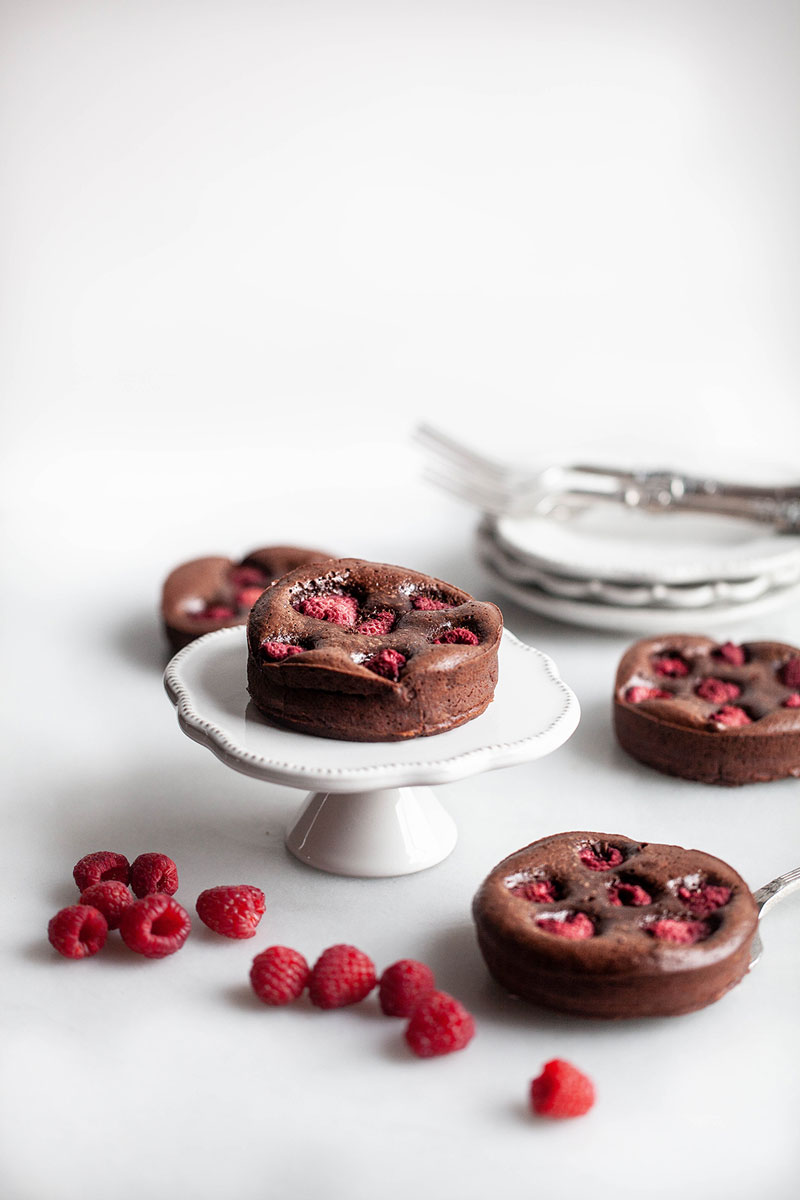 Are you ready for your taste buds to be tickled in a most delightful way?
If your answer is yes, then this is the recipe for you.
These raspberry-topped chocolate brownies are not only rich and decadent… they're also among the easiest desserts I've ever made.
I live for easy.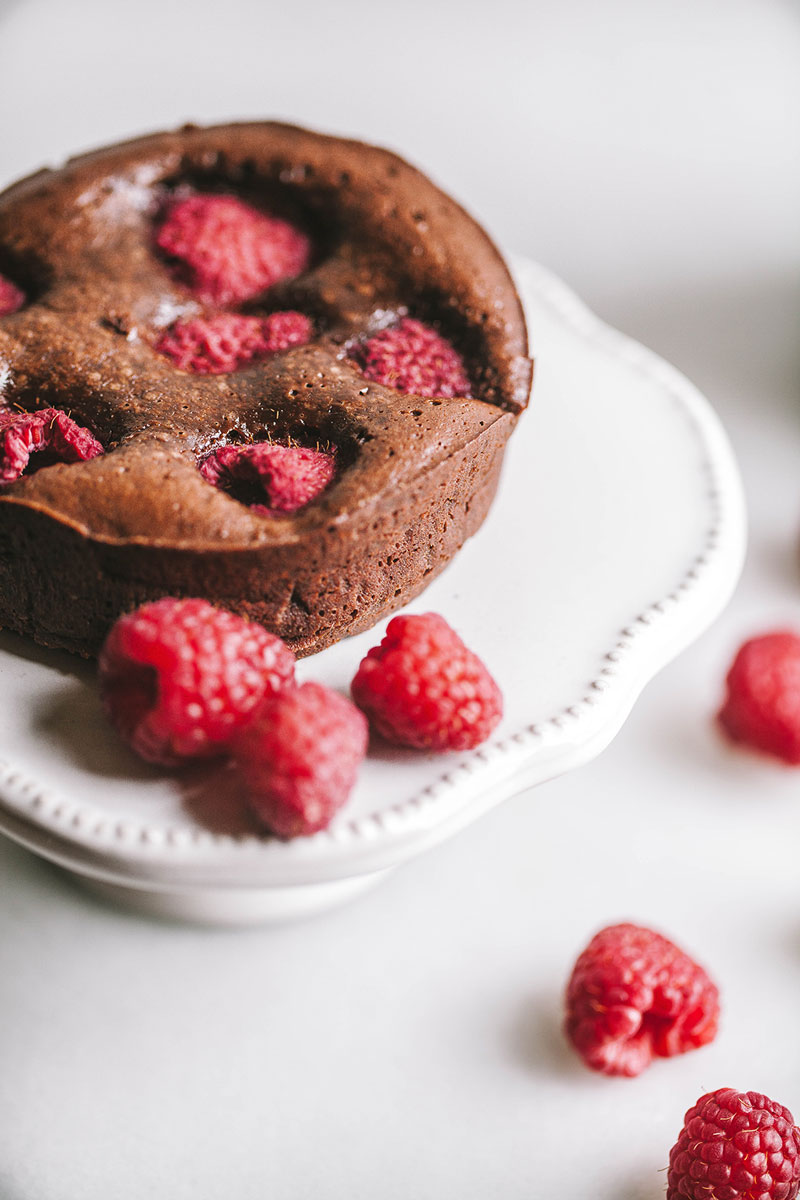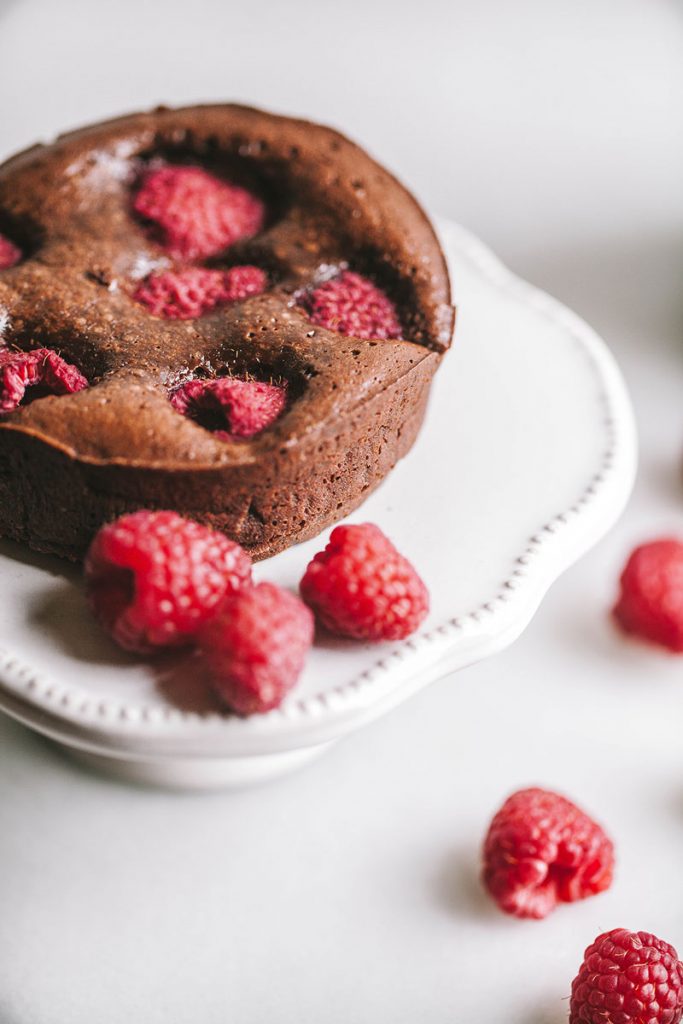 This recipe features my all-time favorite ingredient combination.
Hey, you just can't go wrong with delicious dark chocolate and fresh raspberries.
They're definitely a dynamic duo and I jump at just about any opportunity to put them together for something tasty… and pretty ('cause looks count too).
If you want more of this particular flavor combo check out my chocolate, brioche french toast with raspberry sauce HERE.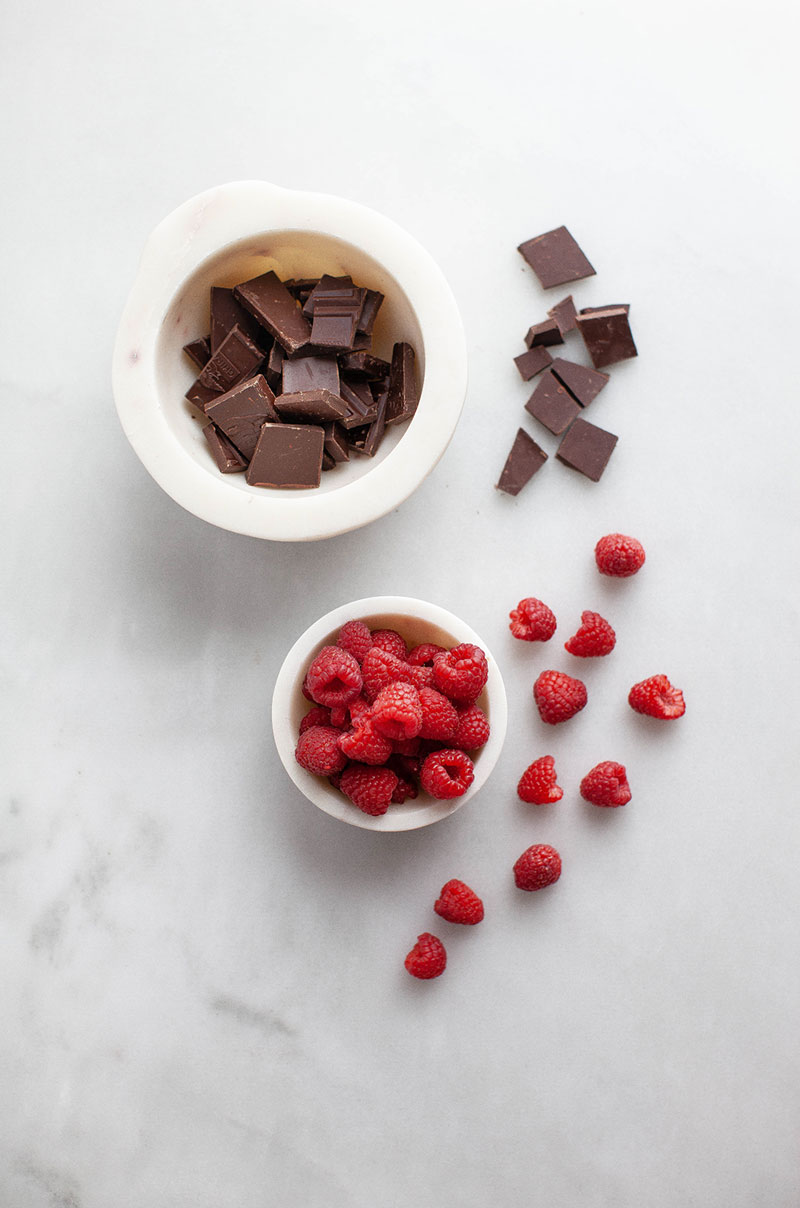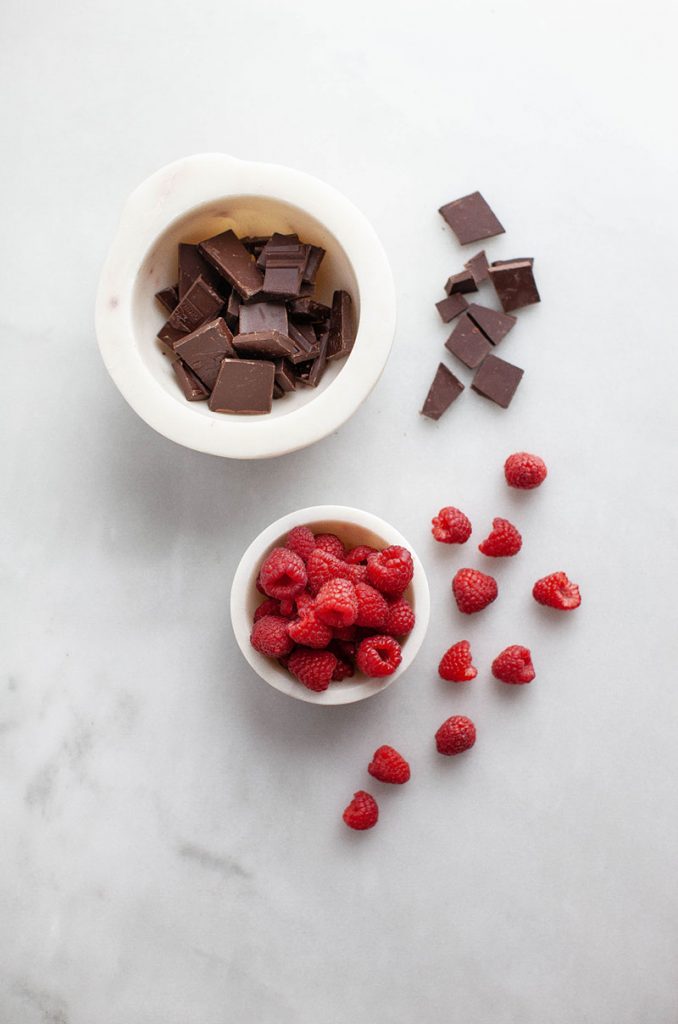 Before moving on, I want to share my photoshoot setup.
My camera is attached to a C-stand which allows me to get a much higher overhead perspective.
A large, oval diffuser in the window helps to soften the harsh light source.
A marble pastry board is not only a useful kitchen tool, but as you can see it provides a beautiful backdrop too.
I also recently started shooting my overhead photos with the camera tethered to a laptop computer which gives me a larger view of what the camera sees.
I hope behind the scenes pictures like this are a revelation and help to demystify my food styling while also giving you new ideas about how you can approach your own food photography.
Be sure to check out my PHOTOGRAPHY section on this blog for more tips and tricks.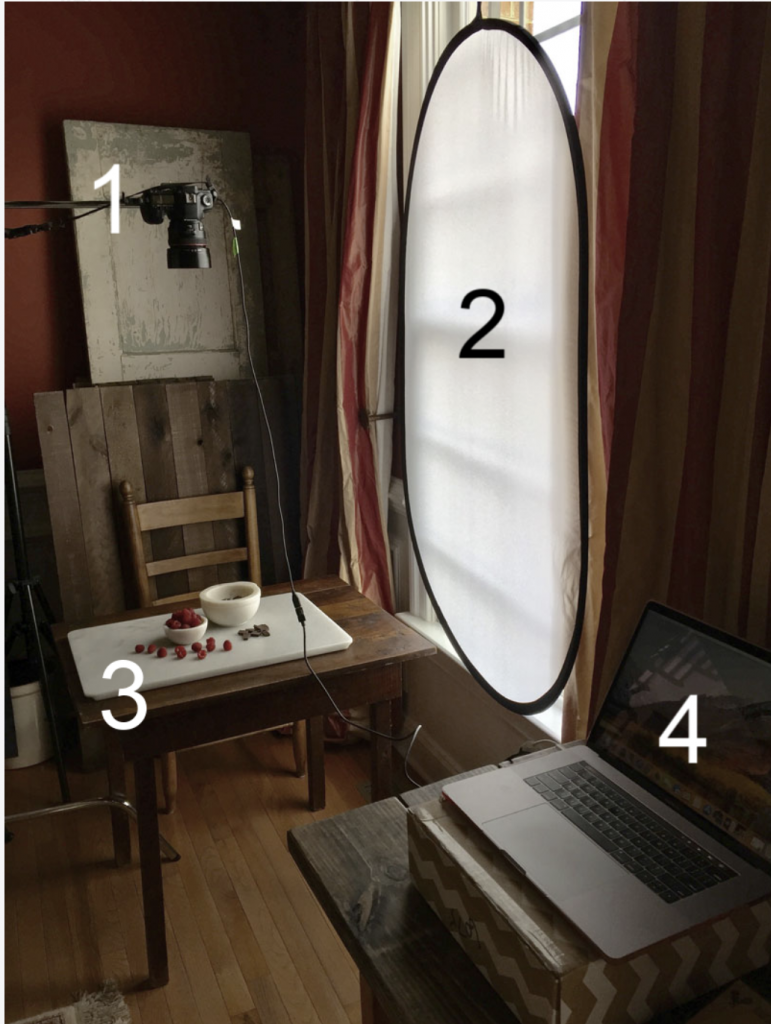 OK, let's get back to this recipe which I discovered in the pages of Donna Hay magazine a while back.
That used to be my favorite food magazine before it ceased publication last year.
However, you can still find Donna Hay recipes, books and beautiful food photography inspiration online and in books.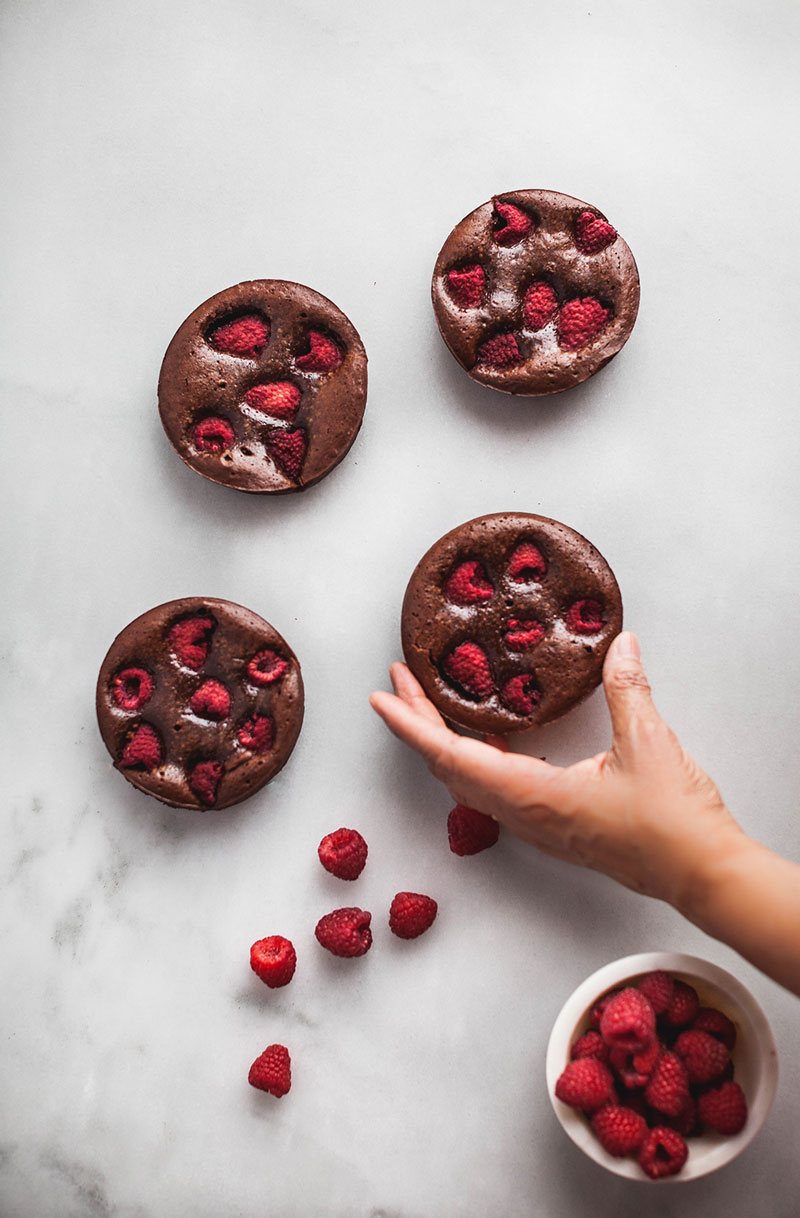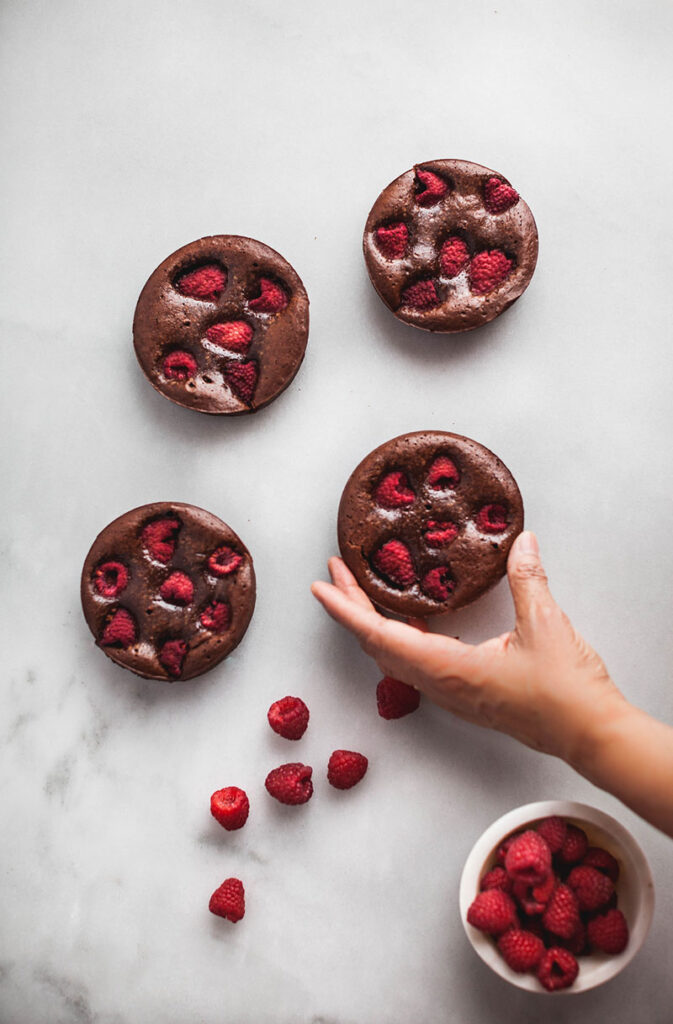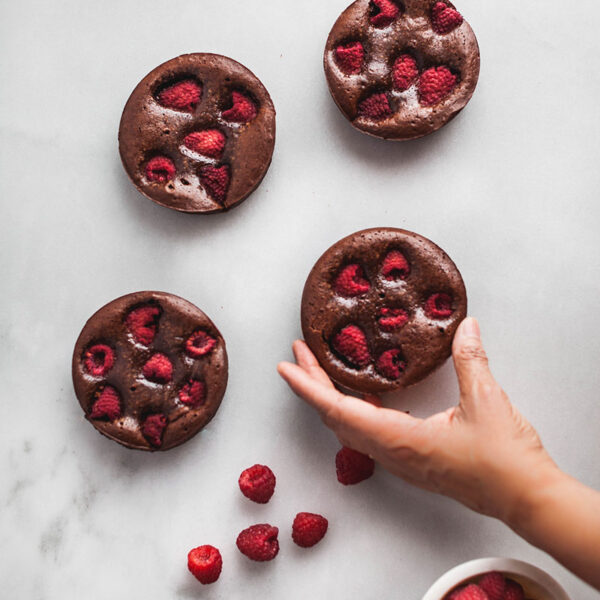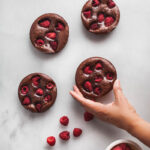 Raspberry-Topped Chocolate Brownies
Ingredients
1-1/4 cups dark chocolate, chopped
5 tablespoons unsalted butter
1/2 cup brown sugar
1/4 cup heavy cream
3 eggs
1/4 cup all-purpose flour
1-1/2 cups fresh raspberries, for topping and garnish
Instructions
Preheat oven to 150°C (300°F).

Place the chocolate, butter, sugar and cream in a saucepan over low heat and stir until melted and smooth.

Place the eggs and flour in a bowl and whisk until well combined. Whisk in the chocolate mixture until combined.

Pour into lightly greased mini springform cake tins and top with the raspberries.

Bake for 35–40 minutes or until cooked when tested with a skewer.

Serve the tarts with the chocolate ganache (ganache recipe further down in this post).

Makes 4.
I have so many gadgets and kitchen tools, it's sometimes hard to keep up with. I'll bet you're probably in a similar boat.
I came across these mini-springform pans that have been at the bottom of a kitchen drawer for years. Honestly, I forgot I had them and only remembered after discovering this recipe.
These mini-pans are perfect and you can find them online or at Joanne's fabrics and crafts in the baking aisle.
Isn't it nice when you can put what you already have to good use?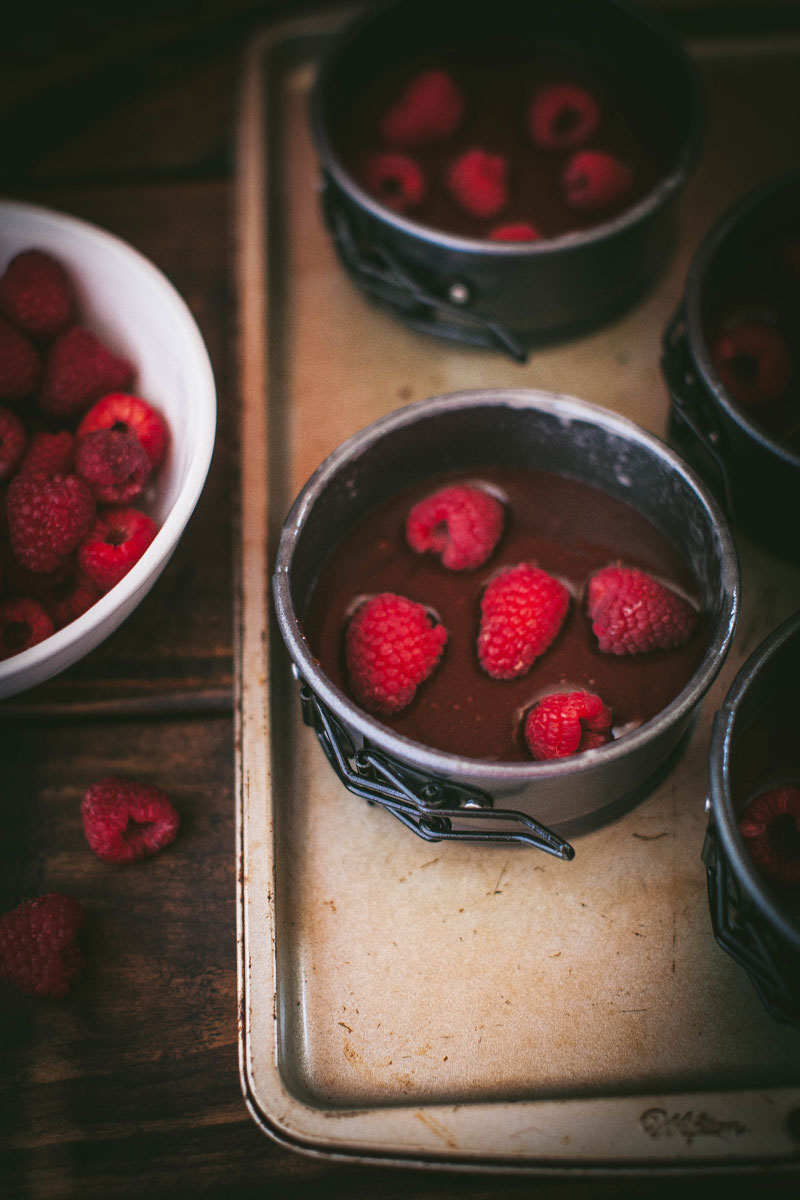 Let's move onto ganache.
I love ganache for two main reasons. First it's super easy to make and only requires two simple ingredients and second…. it's so delicious.
Chocolate ganache just makes everything you put in on, that much more delicious.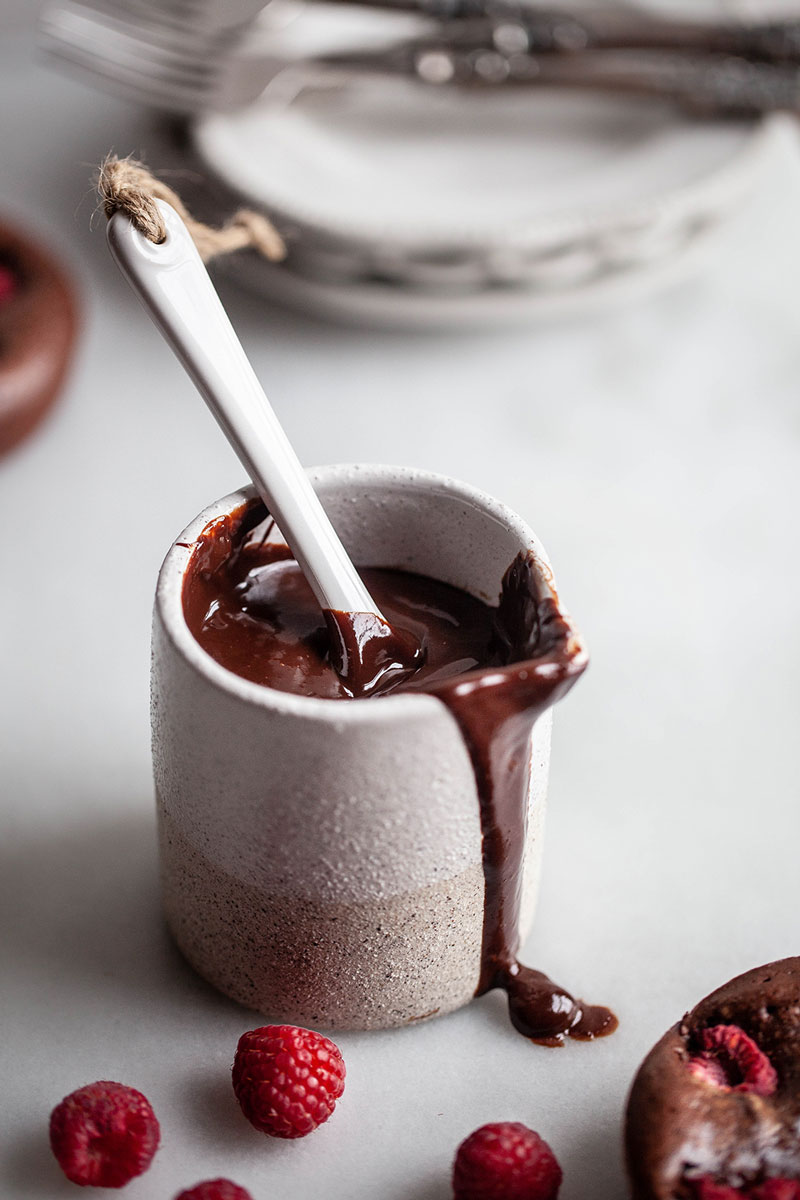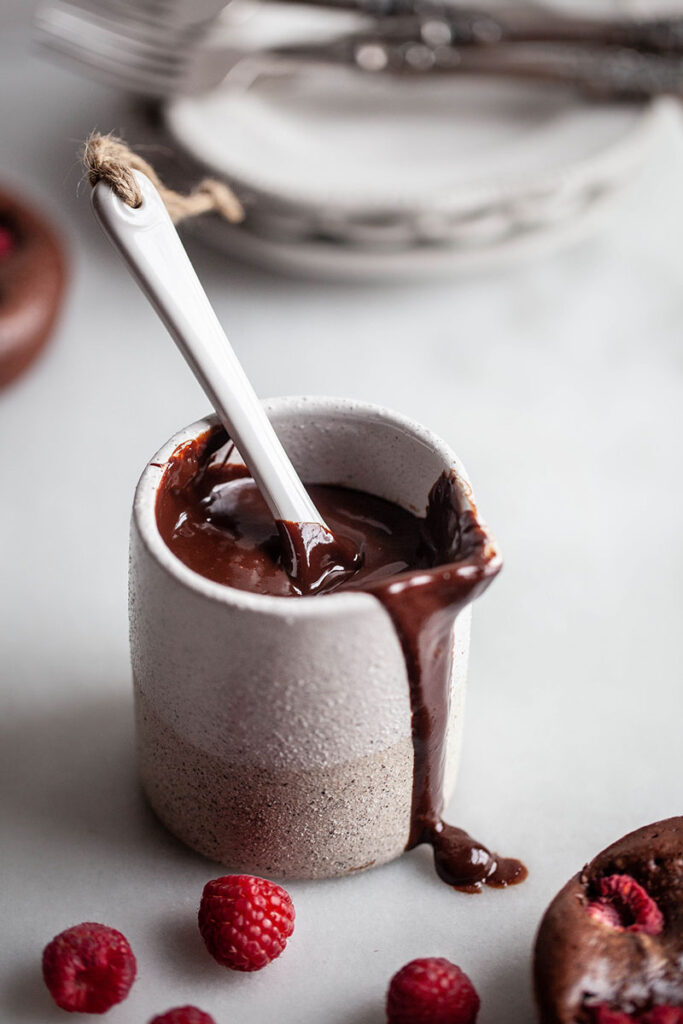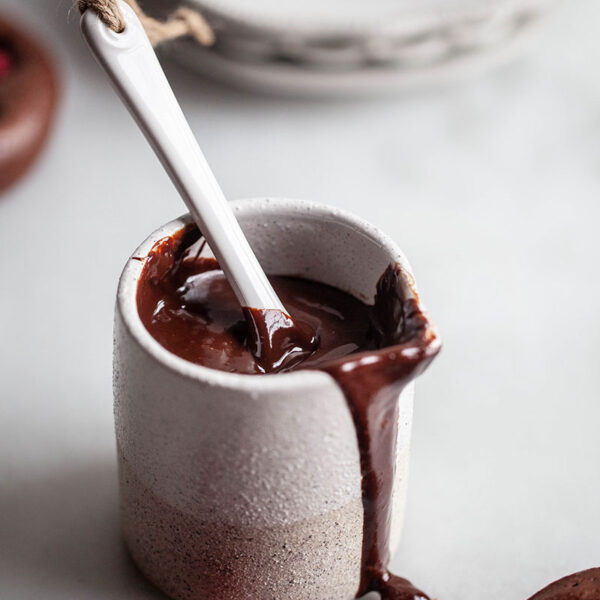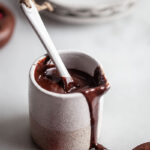 Chocolate Ganache
Ingredients
60 grams dark chocolate, finely chopped
1/2 cup heavy whipping cream
Instructions
Chop chocolate into small pieces and place in heatproof bowl.

Place whipping cream in a saucepan and bring to a simmer.


Pour whipping cream over the chocolate and stir until well combined to create a smooth ganache.

You can store leftover ganache in the refrigerator for a few days. It will harden but can be easily softened and restored to a smooth consistency after a few seconds in the microwave and stirring.
Meantime, ever since I discovered cinemagraphs, I've been practicing and trying to perfect them.
It's fun to create an image that uses the combination of still photography with a small element of moving video but there is a bit of a learning curve.
Here's my latest cinemagraph below featuring my thick yummy ganache.
I hope this inspires you even more to give this recipe a try.
Happy baking!
Thanks for stopping by.
Make your day a delicious one.
See you back here next time. ♥