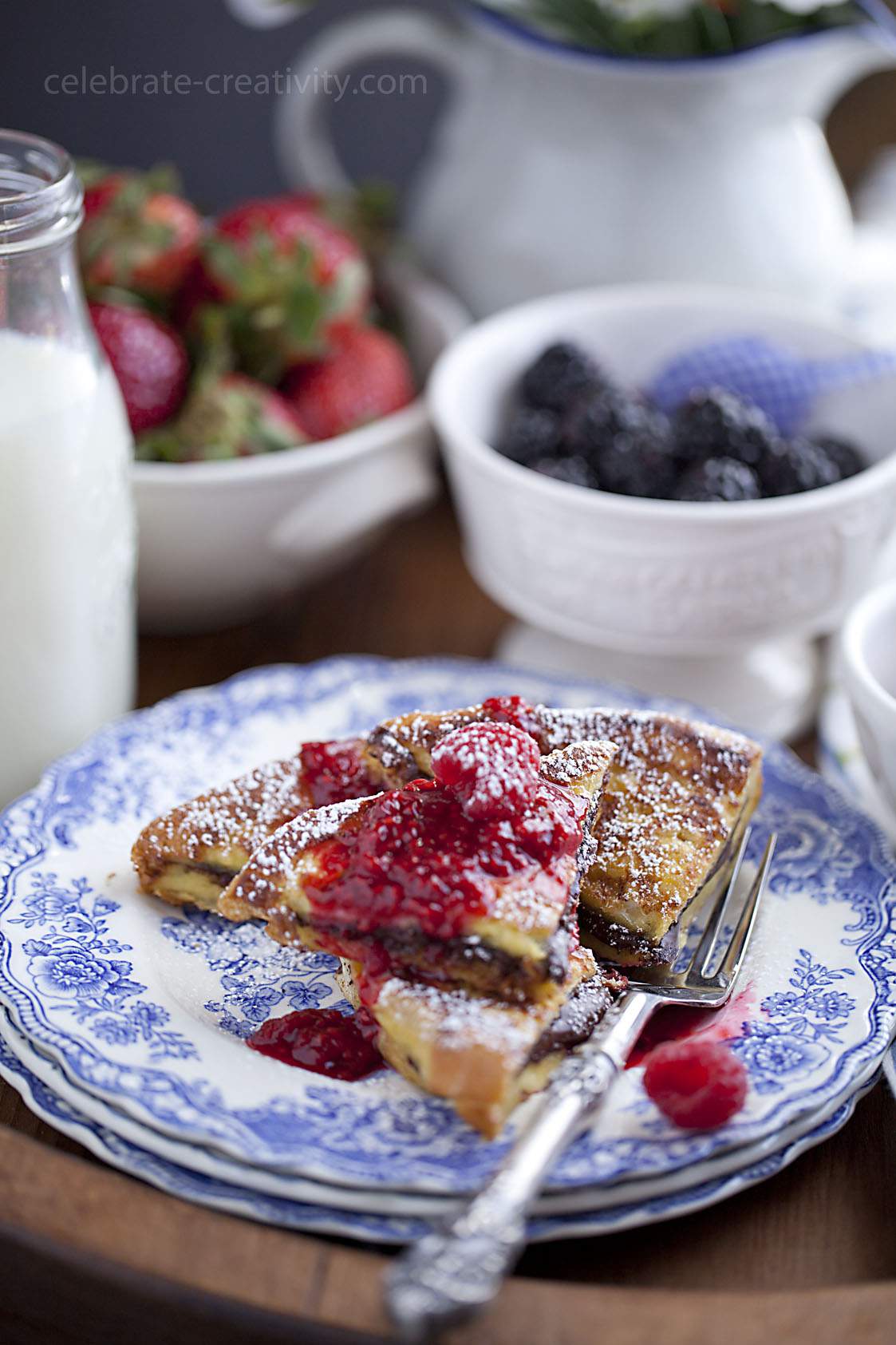 L
ooking at the title of this post, I think you can see this is going to be a mouthful.  However, sometimes you just want something special for breakfast.  This is definitely that dish.
Breakfast doesn't get much more special than this French Toast Brioche with its decadent chocolate filling and fresh fruit sauce.
I was originally planning to post this recipe last month, right before Mother's Day but somehow didn't get around to it.
No problem, this is also the type of breakfast in bed that even dads will enjoy for upcoming Father's Day.
You could use just about any type of berry for the sweet topping sauce but raspberries.
I choose raspberries because I thought the pop of red color would stand out better against the vintage, blue plates.  That's thinking like a food stylist, right?
Just save the blackberries for the side.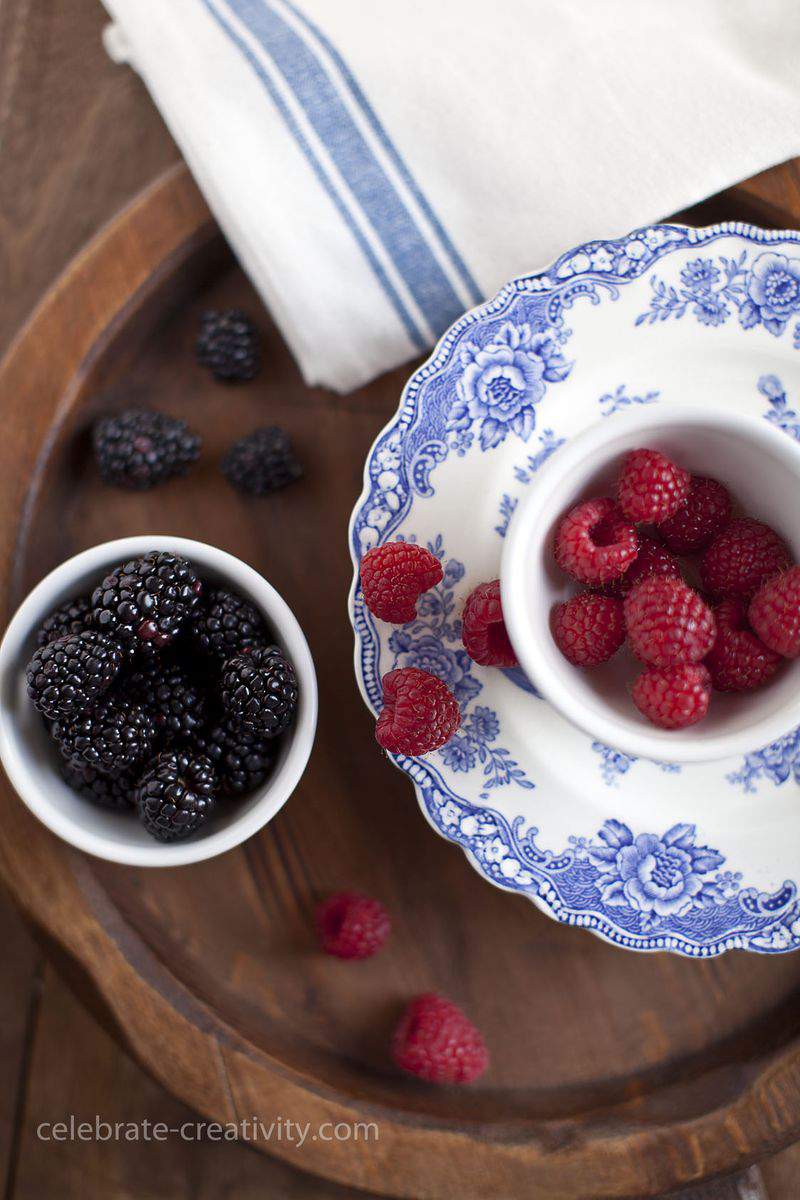 Add a few strawberries on the side for more than just color.
This French Toast Brioche needs the extra fruit to help tame the sweetness.
Believe it or not this is the first time I've ever used chocolate spread in a dessert.
Now that I've been exposed to this wonderful accent, this won't be the last time.
Pick up a loaf of Brioche from your local bakery.
Cut slices in 1/2-inch widths.
Sandwich a generous amount of chocolate between two pieces of Brioche.
Whip two eggs, add 1/4-cup of ice cold milk and 2-teaspoons of vanilla extract.
Coat both sides of the Brioche with the egg mixture.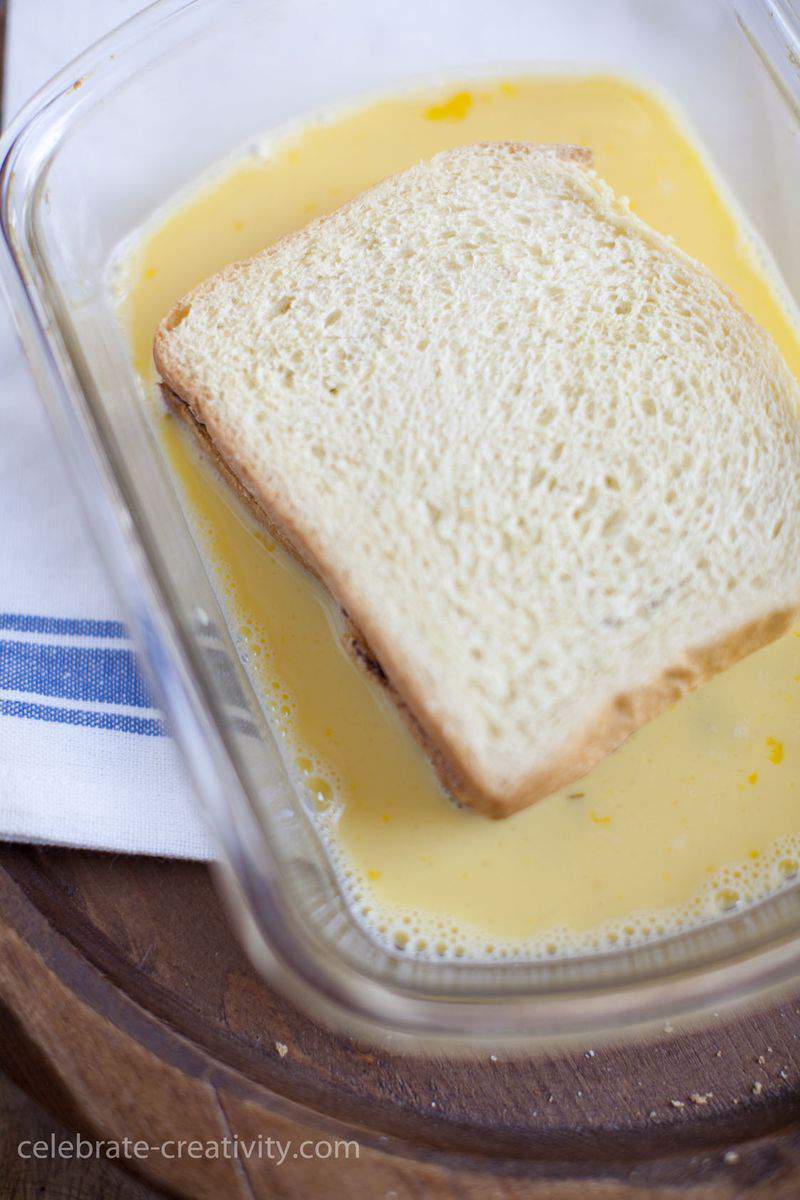 Melt a tablespoon of butter in a pan and place the Brioche into the melted butter.
Cook the Brioche for up to 3-minutes on each side until golden brown.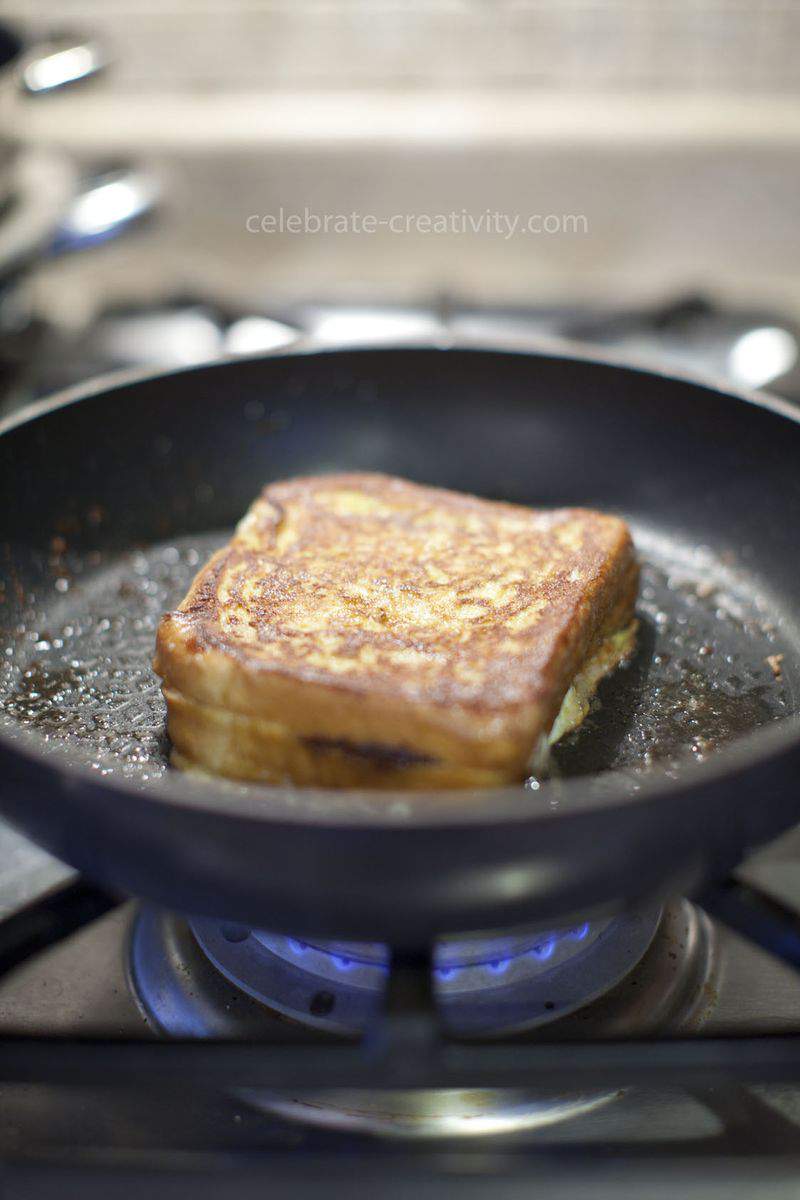 Slice the toast in half or quarters.
Oh-la-la, just look at that melted chocolate.
The crisp toast has a fantastic texture and the chocolate is a solid compliment.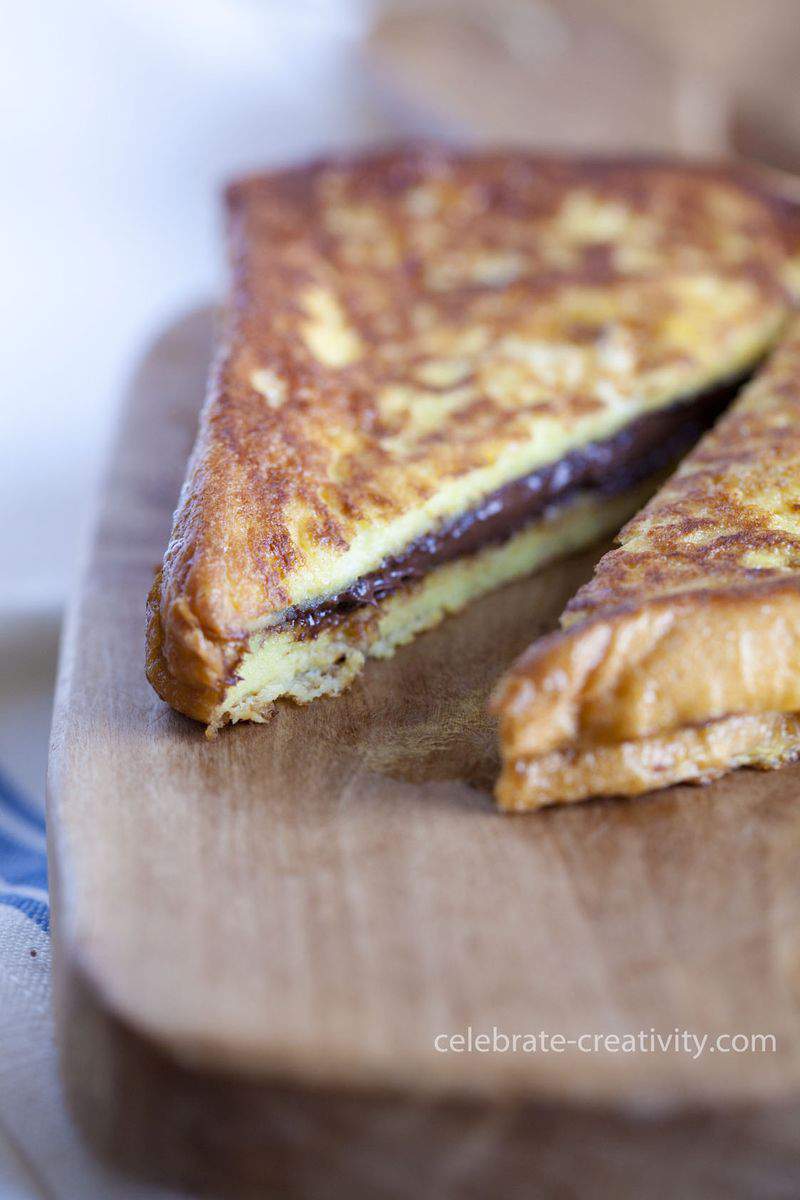 The fruit sauce is another super easy make.
You'll need a bag of frozen berries and one tablespoon of sugar.
Add about 4 cups of water and simmer until the berries cook down.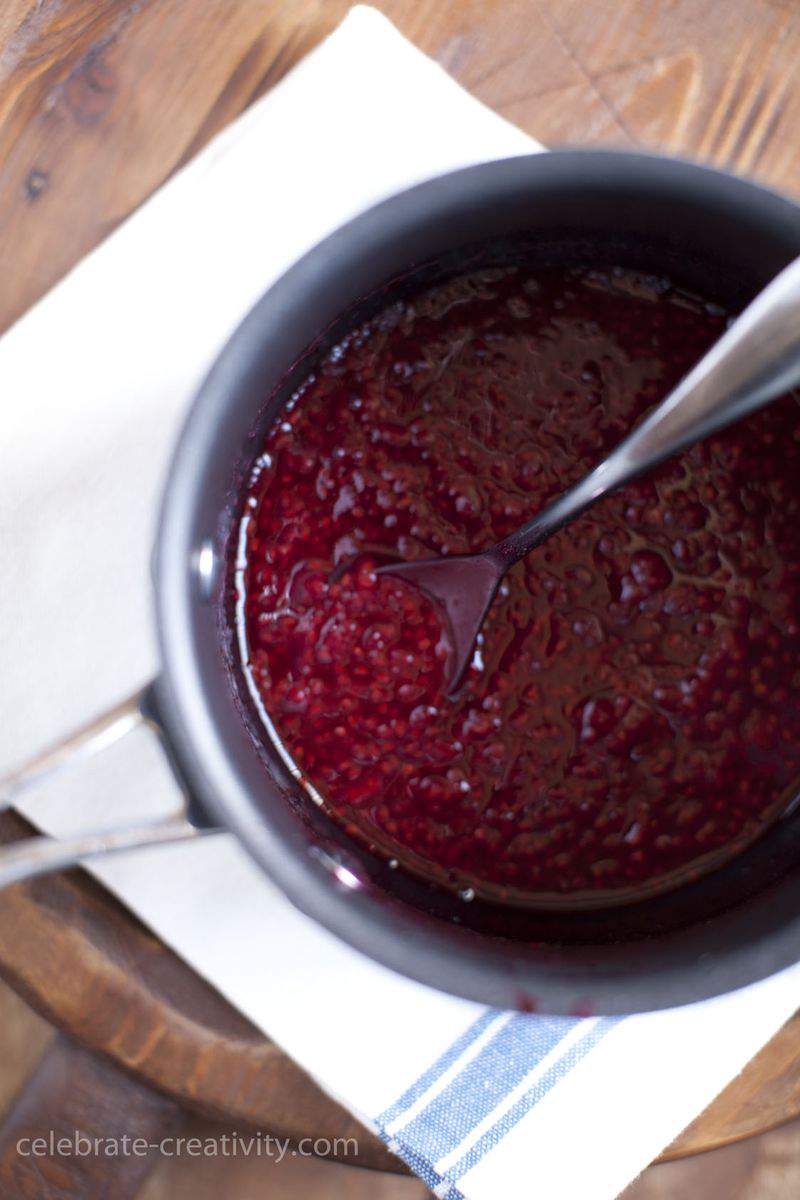 Spoon berry sauce over the toast and serve.
Don't you want a bite?
Not that you need it but you can also top it off with a light (very light) dusting of confectioners' sugar.
The assorted fruit on the side helps to temper the sweetness of the main dish so be sure to add those to your offering too.
Enjoy. ♥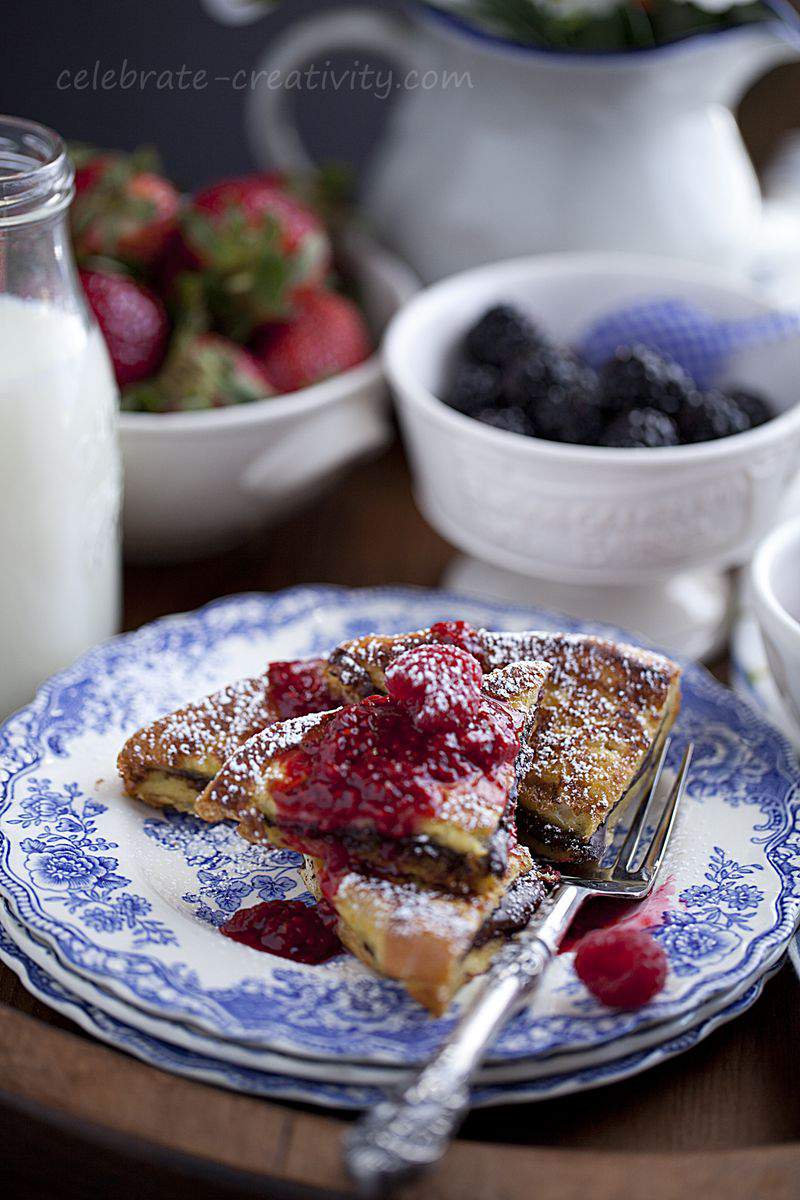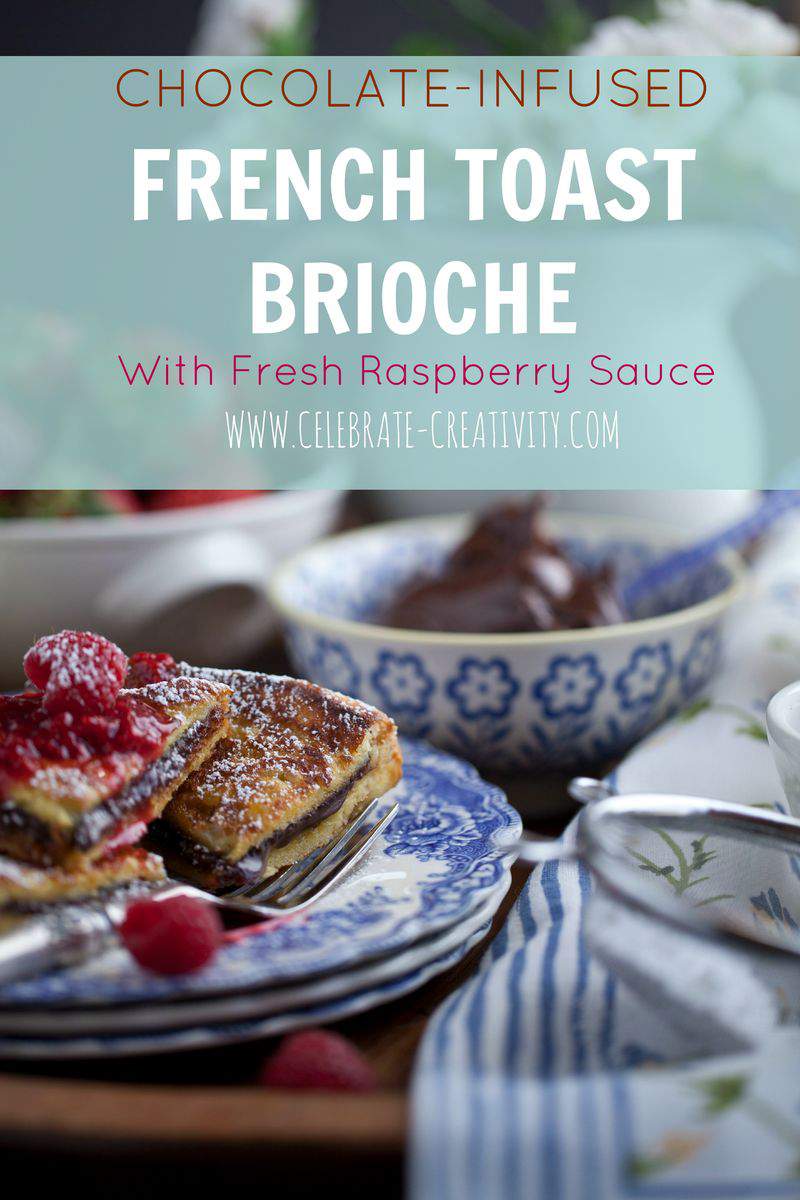 Thanks for stopping by.
See you back here next time.