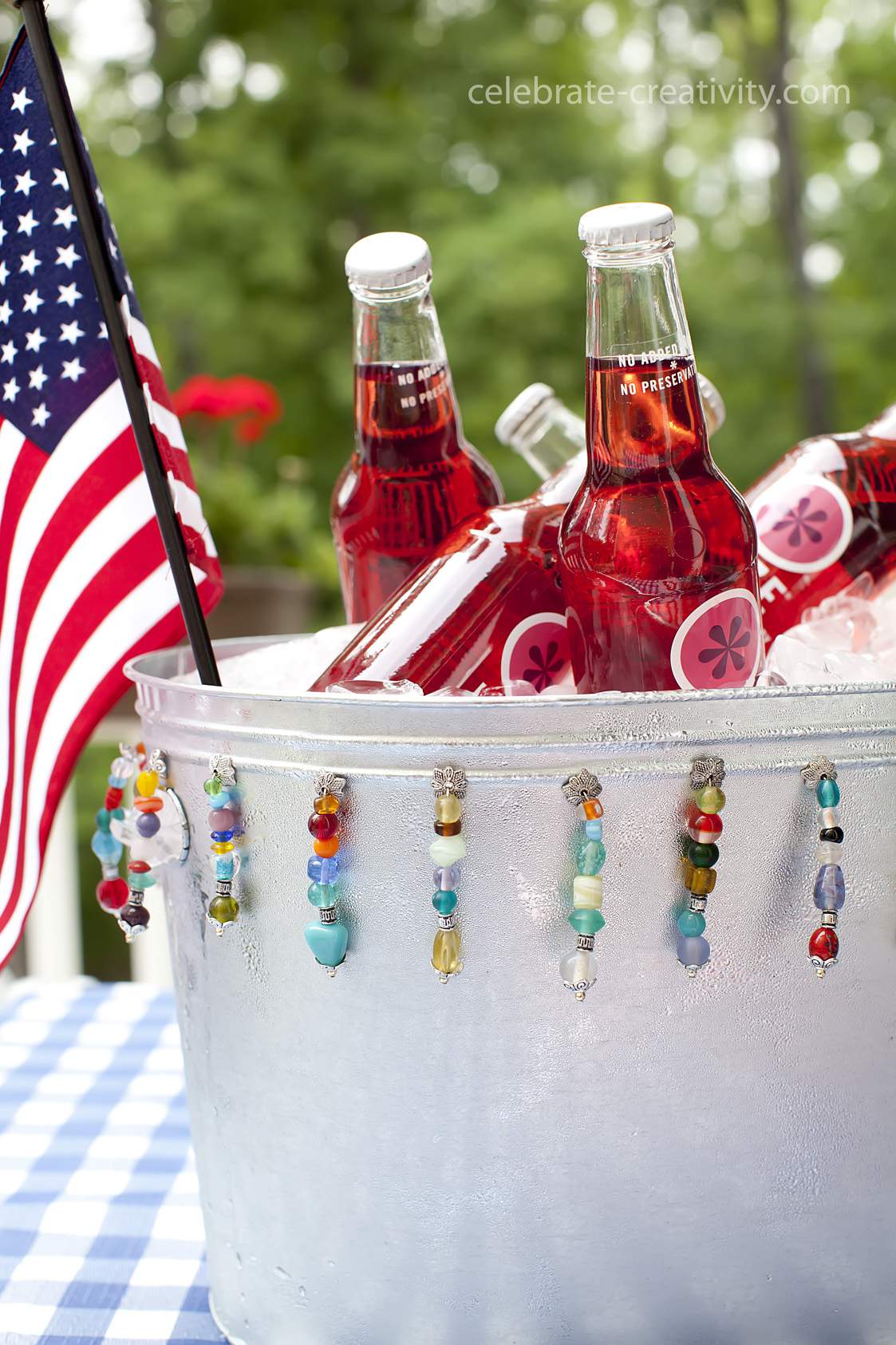 This 4th of July, add a dash of festive color to your holiday table with this festive beaded beverage bucket.
Whether your drink of choice is from a can or a bottle, it may taste even better when chilled and served from this easy to make decorative container.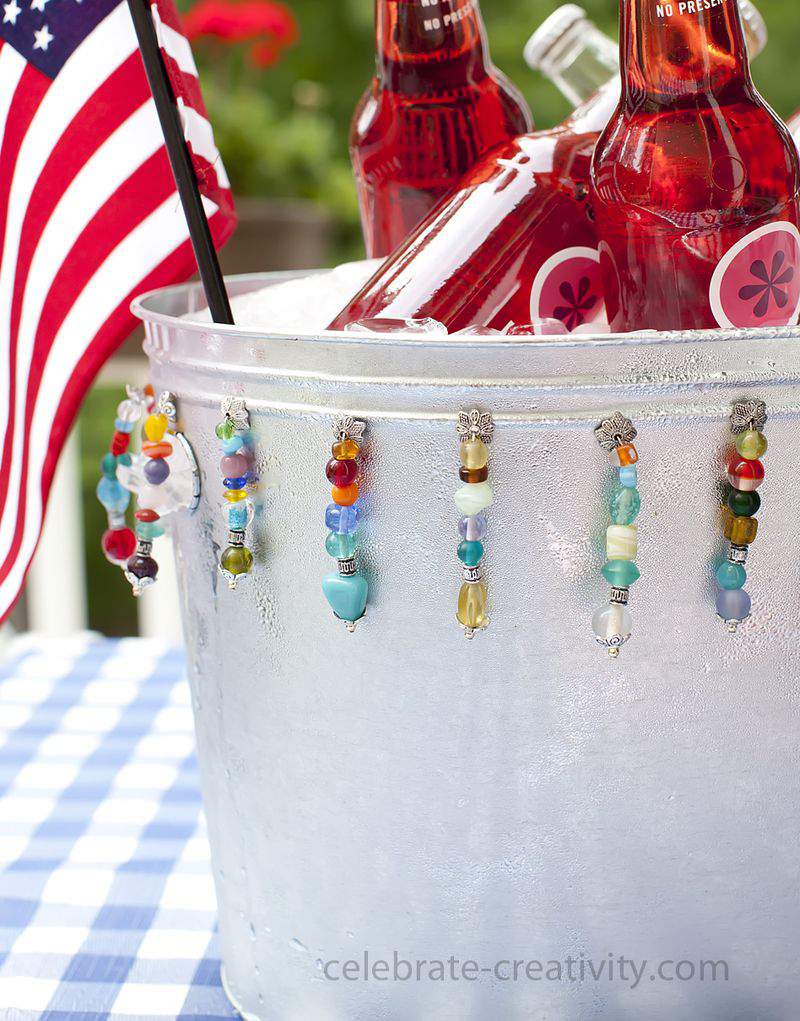 I've adorned buckets like this before for myself and for gift giving.
Creating this kind of handcrafted whimsy has never been easier.
Start with a colorful selection of beads which you can find at just about any crafts store.
Select beads of the same color or mix and match as I did here.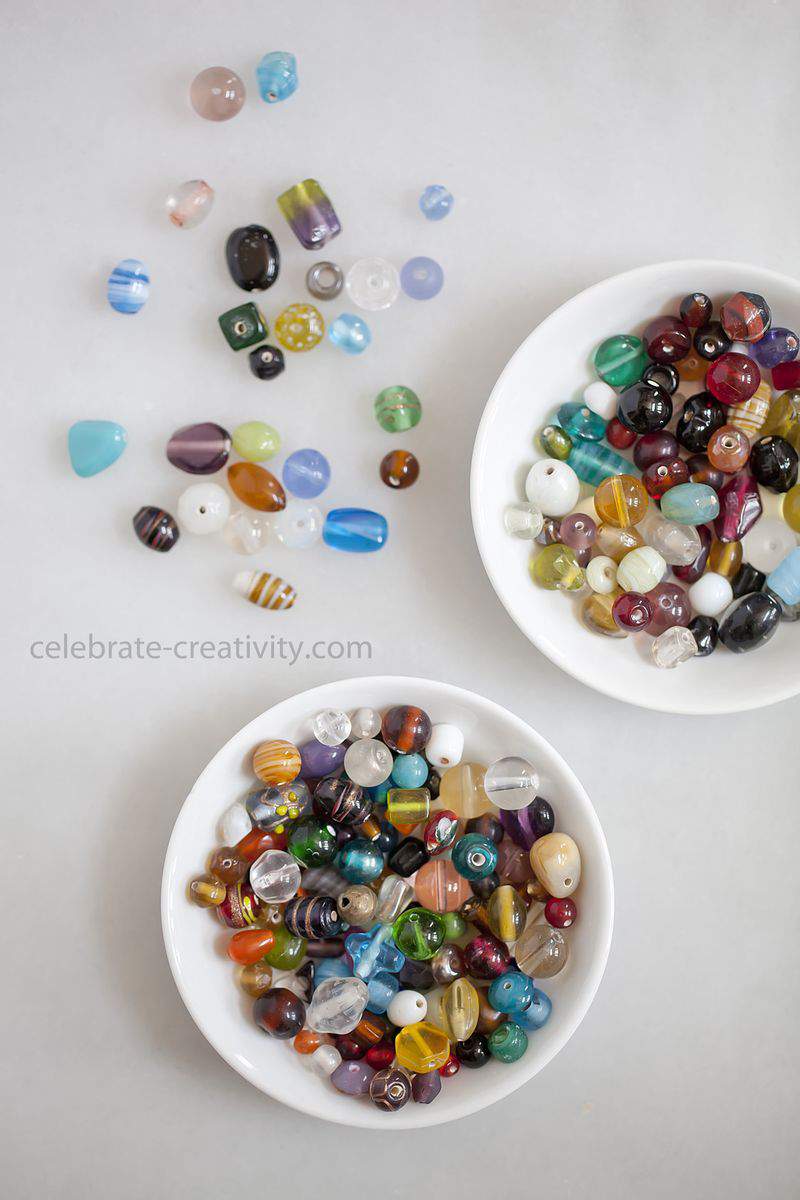 You'll also need wire stems with flat heads which you can find in the jewelry making aisle of crafts stores.
Also pick up decorative caps and bead seeds.
You'll see how these are used to help secure the bead arrangement.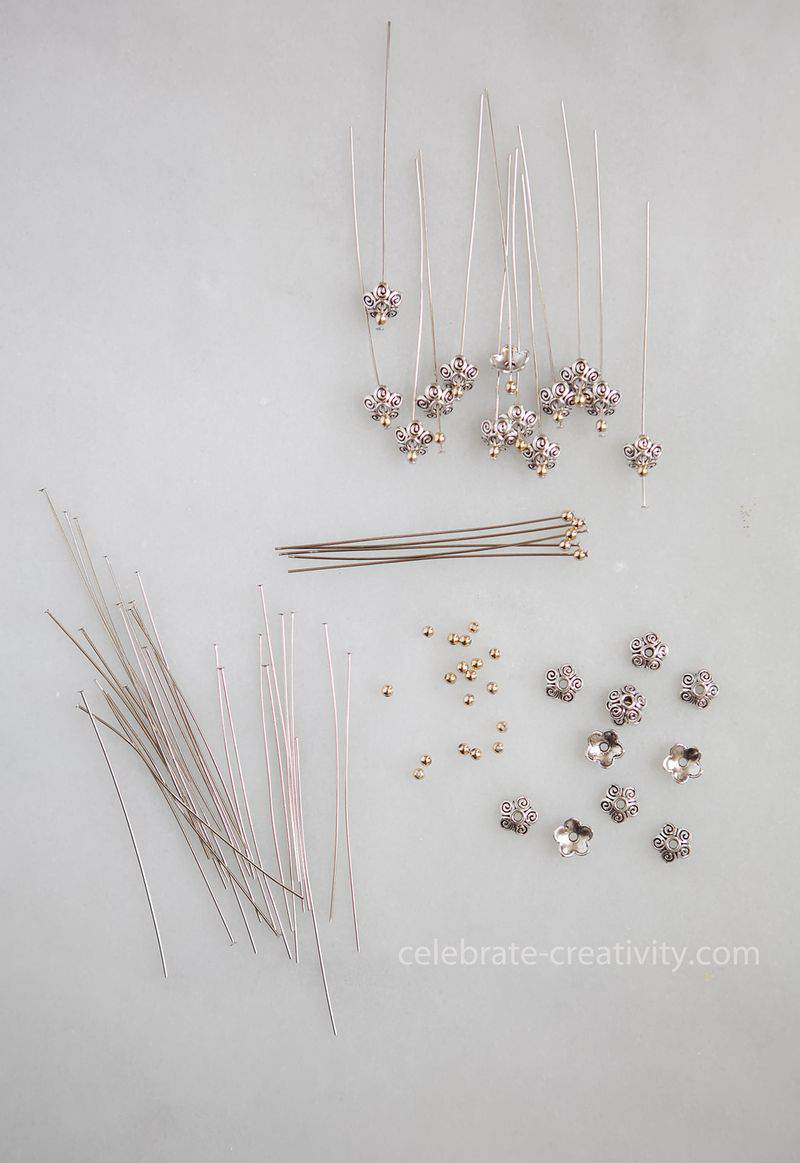 I think you'll enjoy the stringing process.
Start by sliding a seed bead down onto the wire stem.  The flat head will hold the bead in place as you add the other elements.
Add the decorative cap, followed by assorted beads.
Leave some excess wire on the end.  Use jewelry pliers to gently curl the excess wire to prevent the beads from sliding off the stem before you can get them onto the bucket.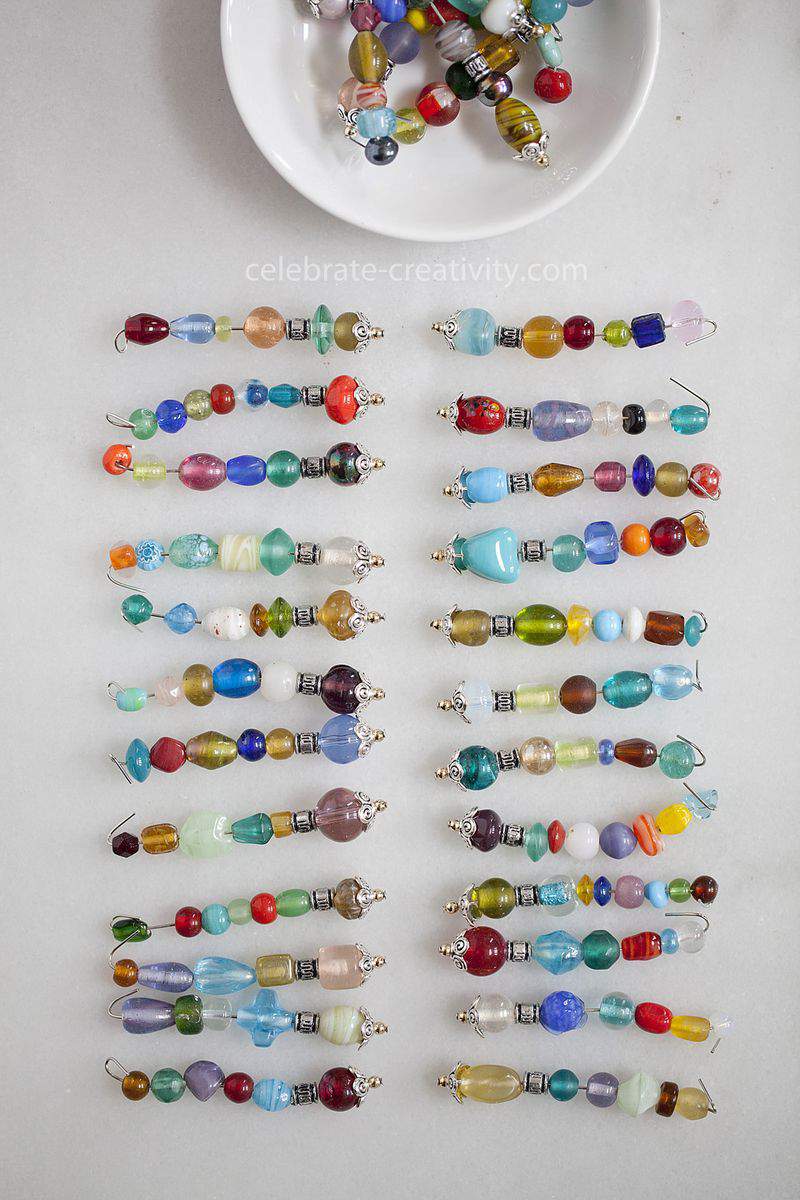 Use a pencil and measuring tape to mark the upper ridge of the bucket so you can decide where you want your dangled beads.
I marked my holes at 1-1/2 inches apart.  mark the holes closer together for a more concentrated beaded appearance.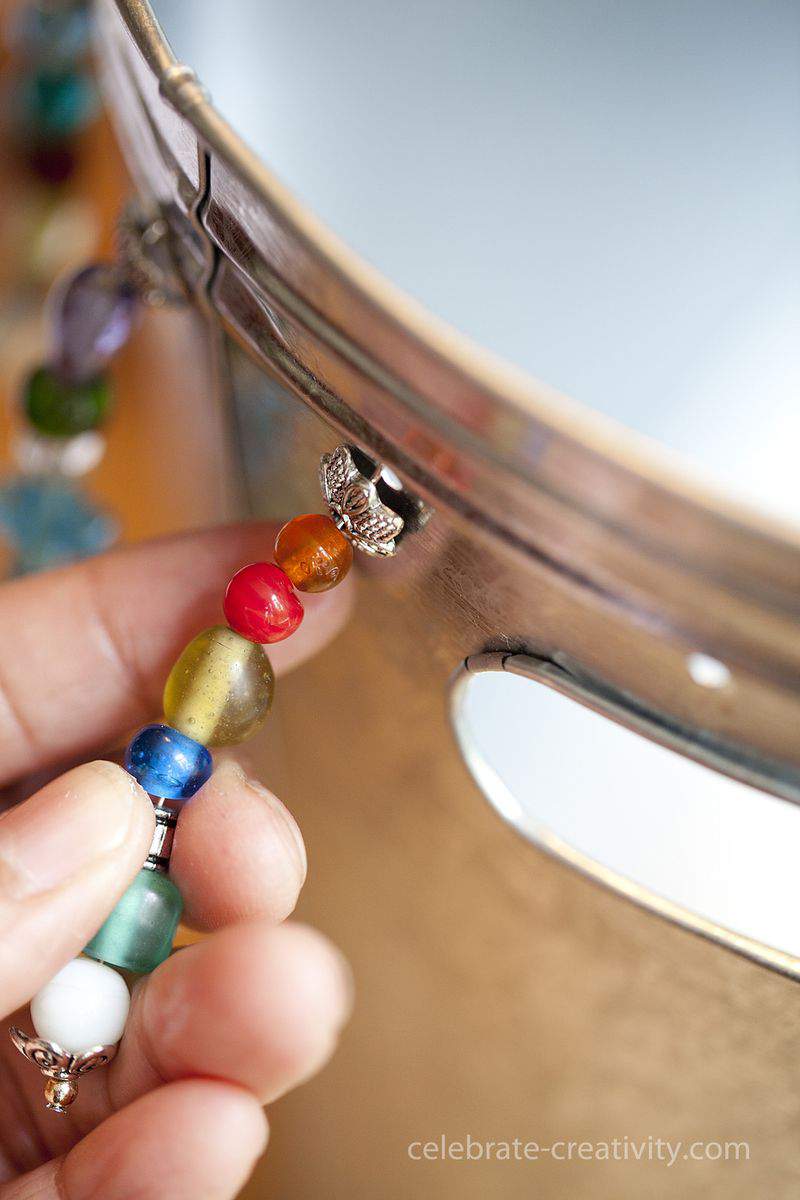 Use a metal hole punch to create small holes at each marked point.
Make sure the hole is not larger than the beads you plan to use.
After you insert the wire into the hole from the outside of the bucket.
Place another small bead onto the excess wire to help secure the strand.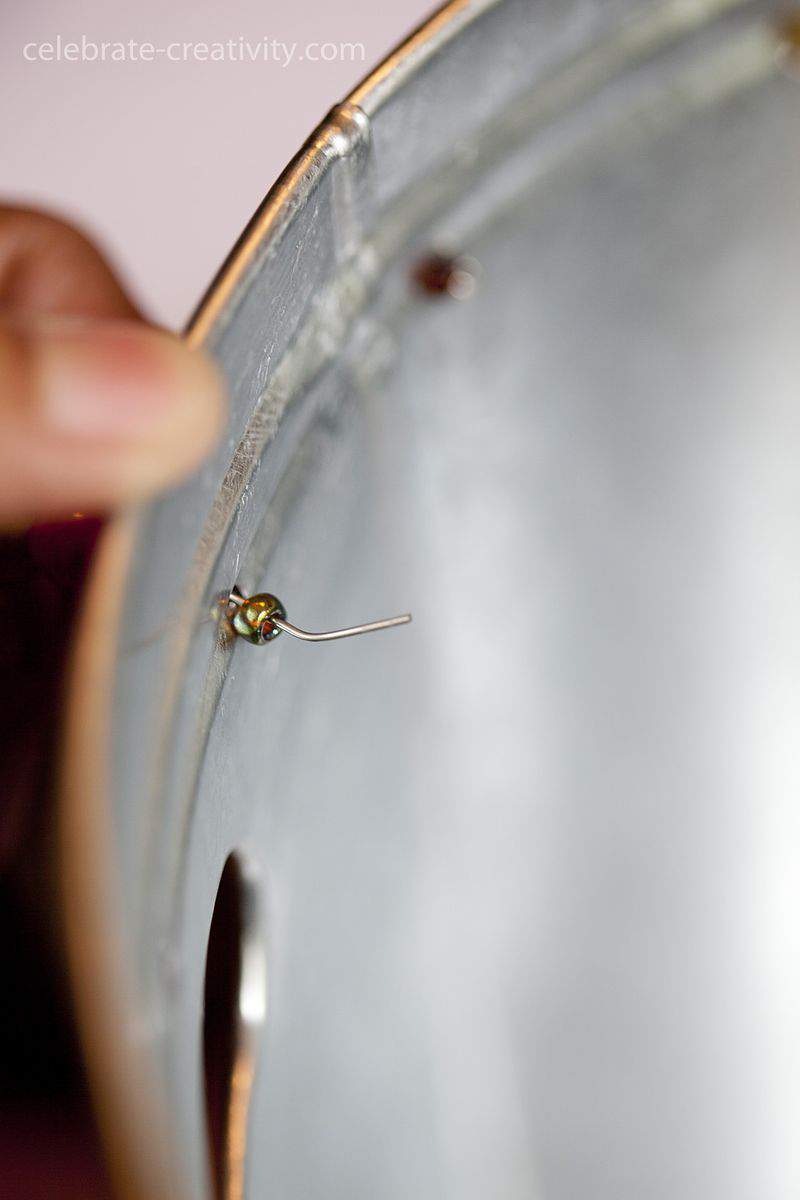 Use the jewelry pliers to curl the excess wire with the end turned back into the small bead.
Exercise caution because sometimes the small wires can snap and fly as you try to bend them.
Using protective goggles is never a bad idea.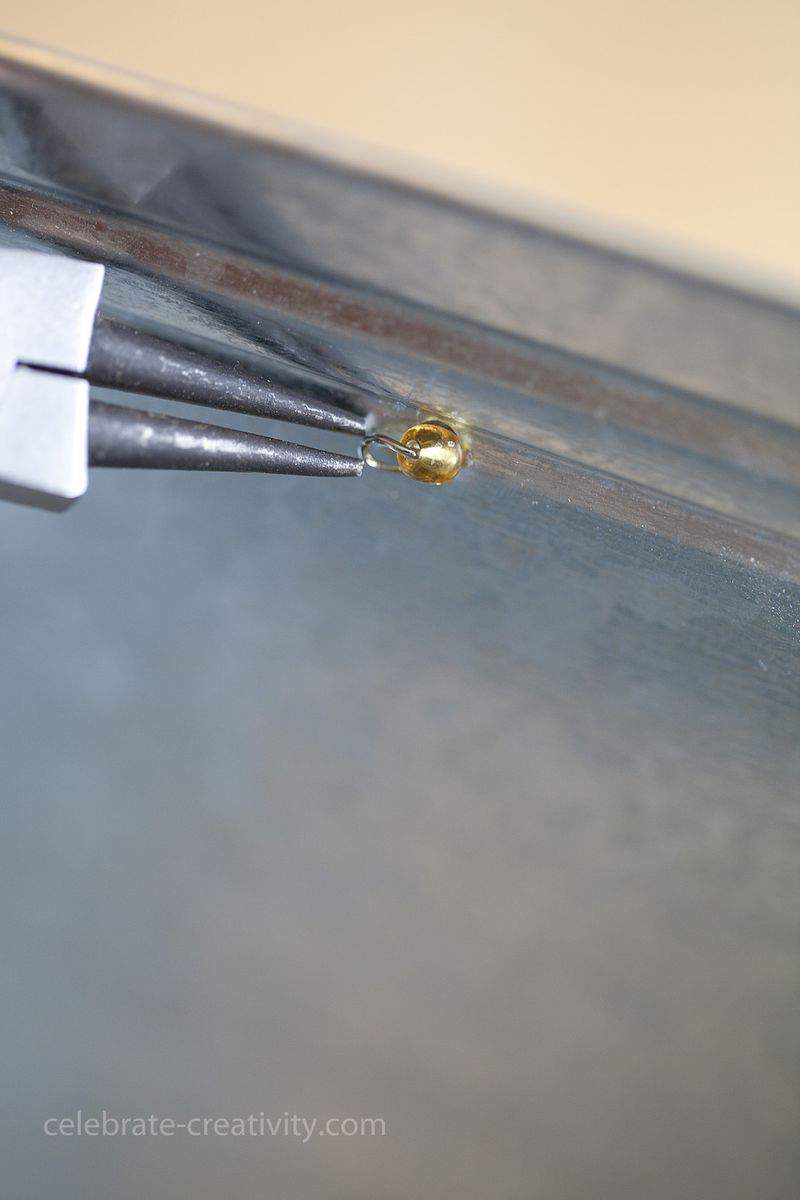 Repeat steps for each stack of beads until beads have been attached to the bucket all the way around the rim.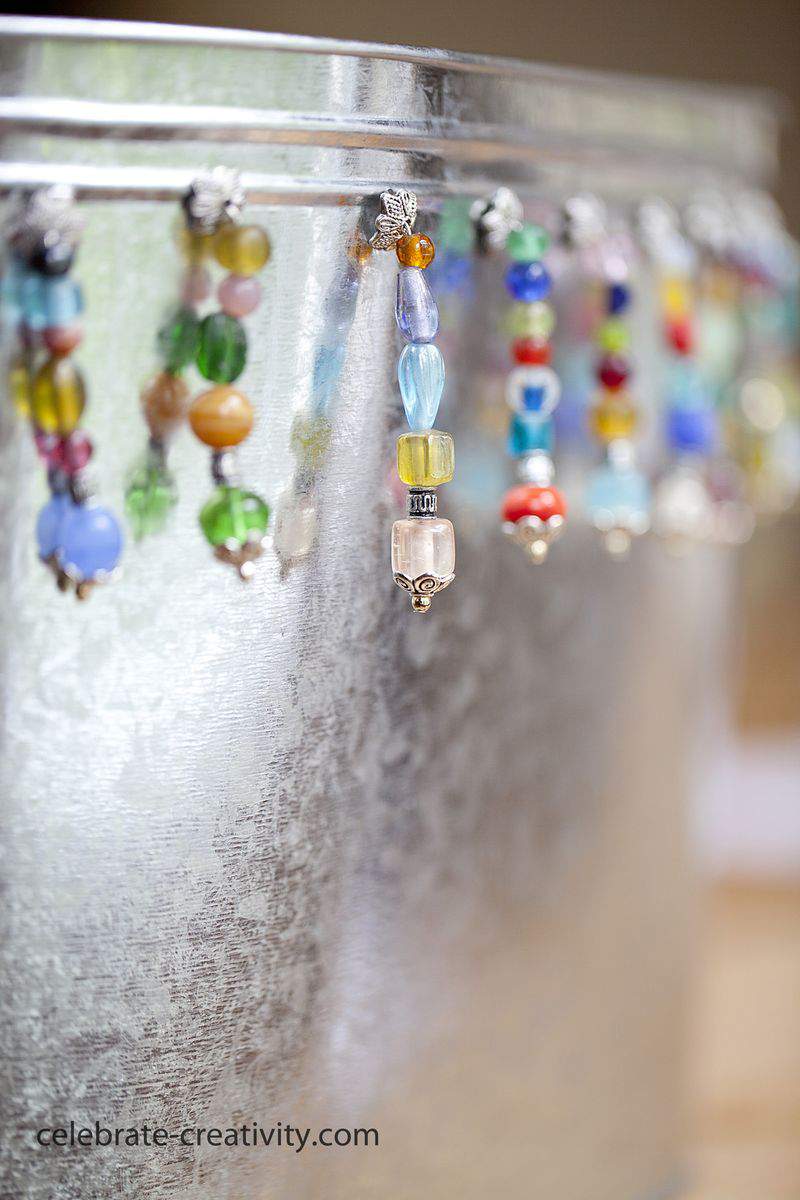 Place the bucket at the center of your holiday table this 4th of July or any other holiday for that matter.
I made a similar beaded bucket many years ago and featured it on this blog and you can see that earlier post HERE.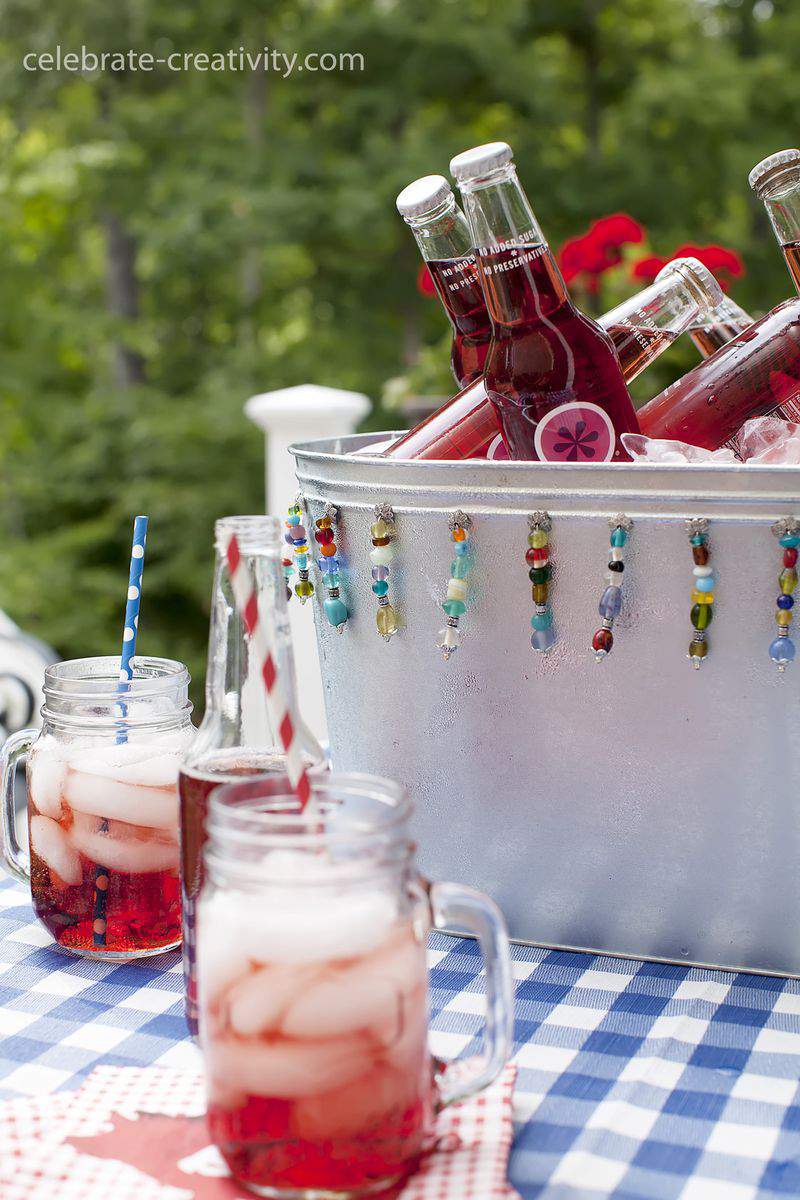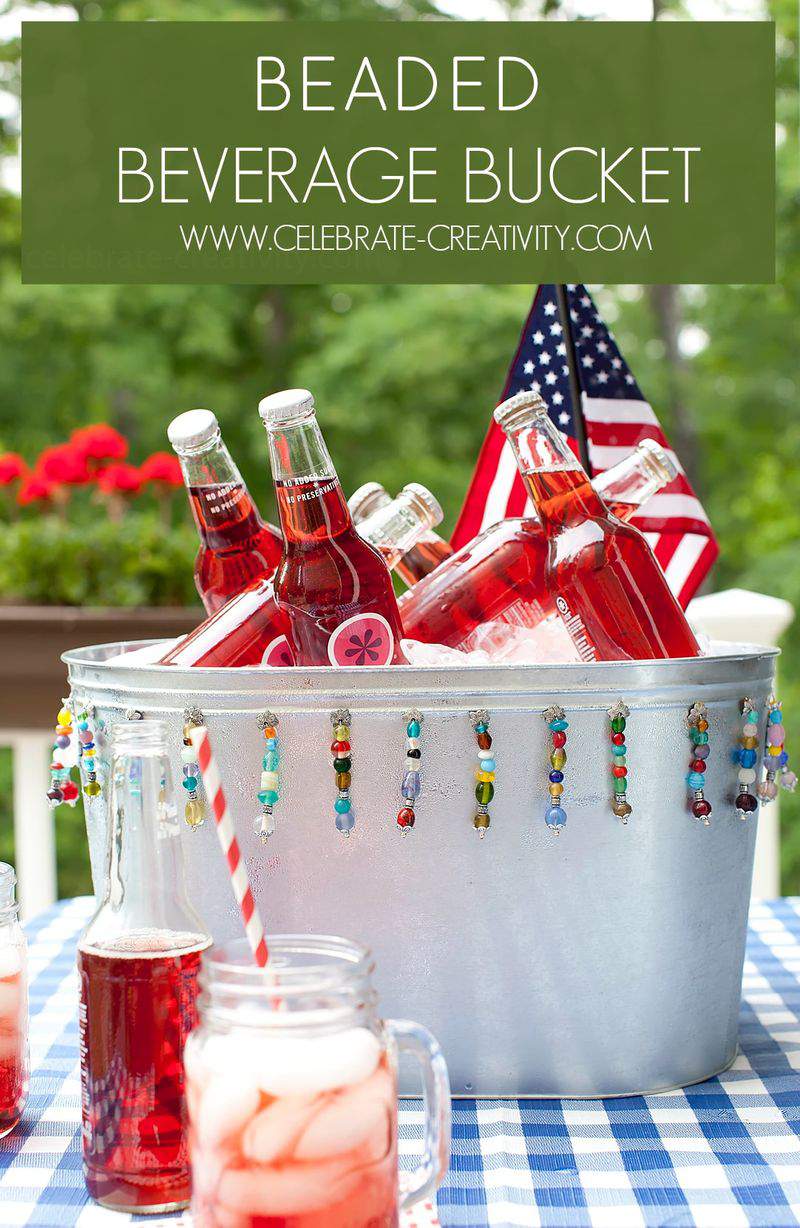 Thanks for stopping by.
See you back here next time. ♥