With the 4th of July holiday fast approaching, you may be looking for easy, quick recipes to serve at your holiday gathering.
Well, you can never go wrong with fresh fruit and patriotic berries.
I think you'll enjoy making this edible Old Glory.
Consider putting a patriotic spin on your fruit dish with this super simple nod to the Stars and Stripes.
You'll need a handful of wooden skewers along with a bowl of raspberries, mini marshmallows and about 40 blueberries.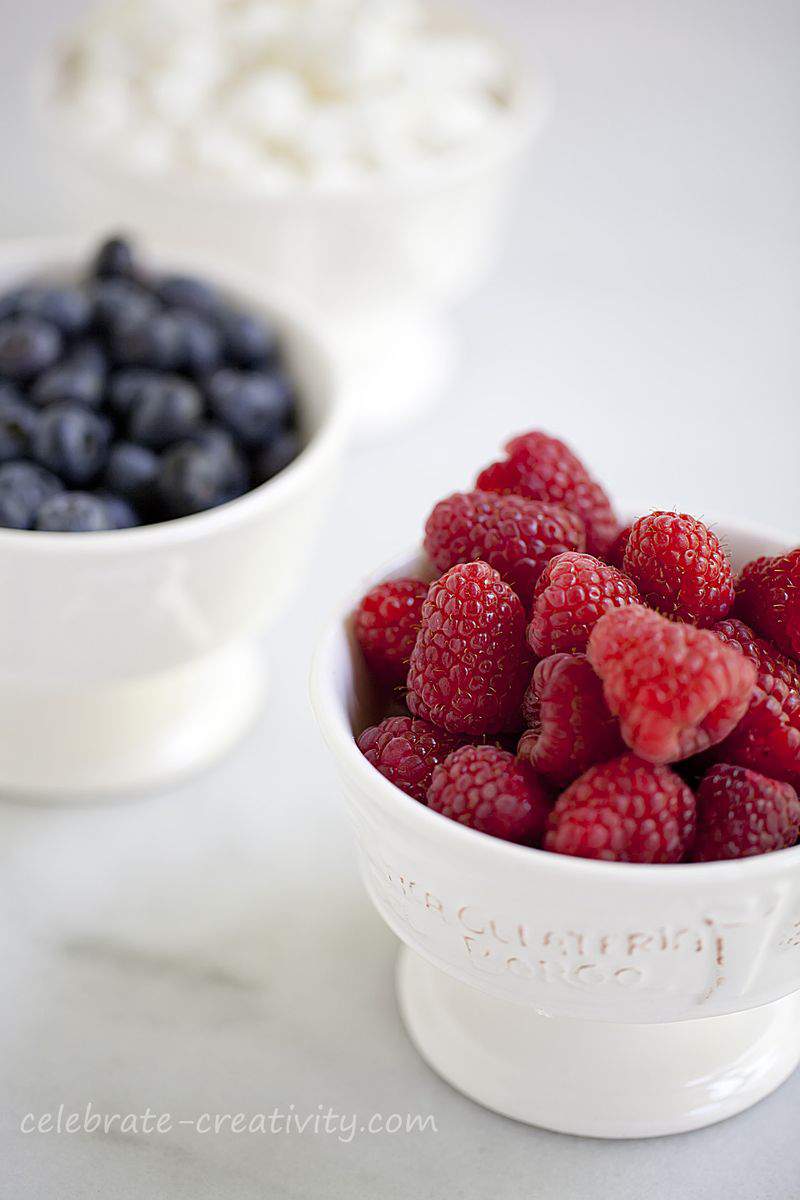 Gently slide a raspberry onto the skewer, followed by a marshmallow.
Alternate the fruit until you get close to the top of the skewer where you'll then add six blueberries.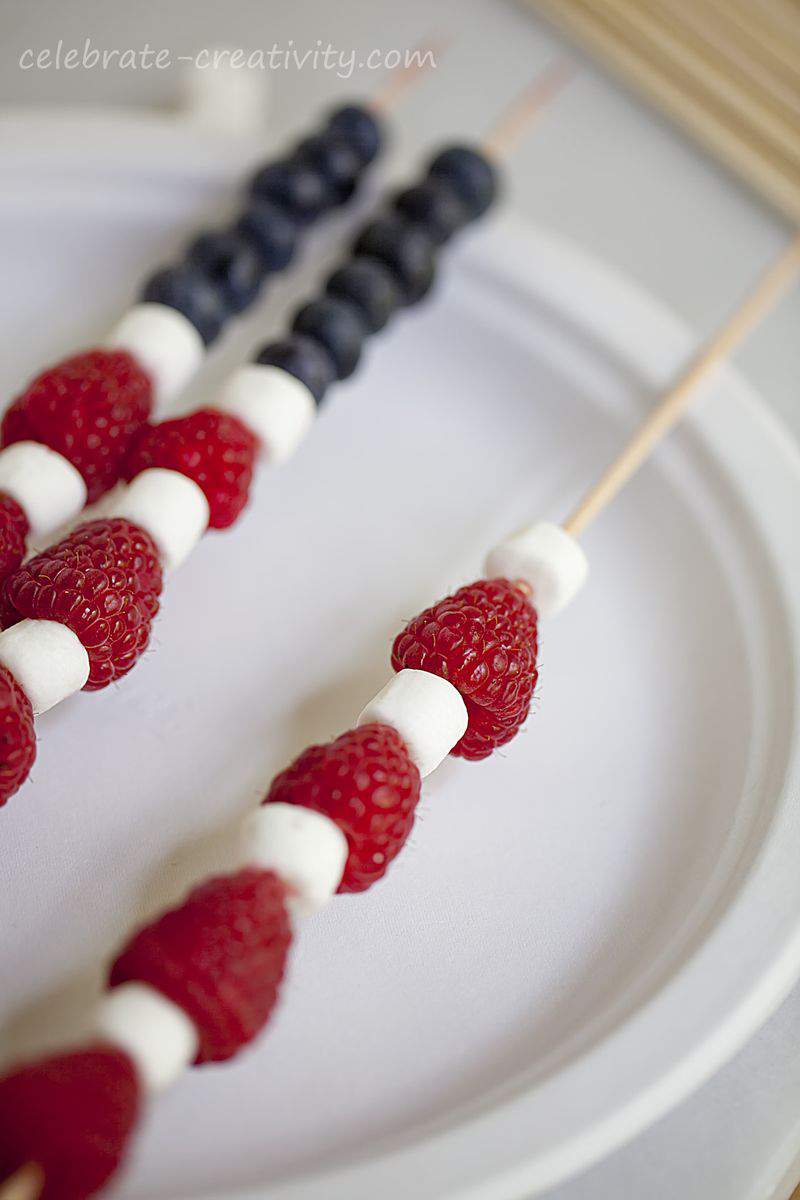 Complete six blueberry-topped skewers which will serve as the "stars" portion of the flag.
Continuing loading additional skewers ((about 7-8), alternating raspberries and marshmallows to represent "stripes" portion of this tasty arrangement.
Yup, it's that simple.
Serve up this edible version of Old Glory and your guests will be saluting and salivating at the same time.
Have a safe (and delicious) 4th of July.
WANT MORE PATRIOTIC-INSPIRED DIY?
Check out a few of my previous posts below:
Stars and Stripes Cupcake Toppers
Thanks for stopping by.
See you back here next time.  ♥
In linking this Edible Old Glory recipe to the following: