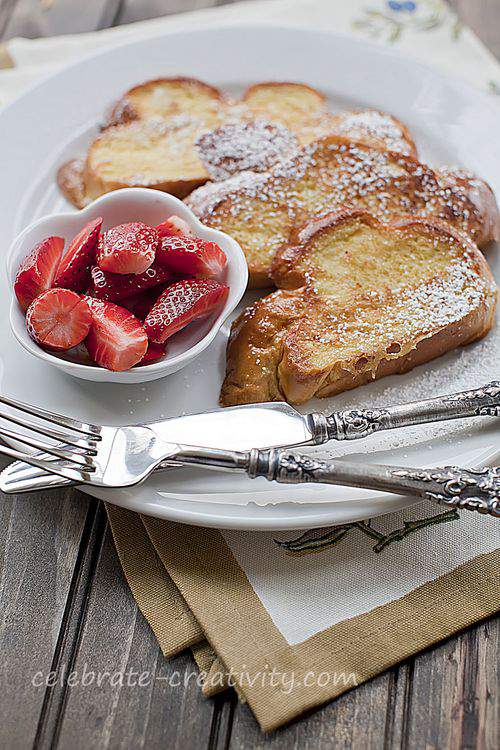 F ast, simple and scrumptious.  Sometimes, you just may want breakfast to meet all three criteria.  When it comes to classic French toast you not only get all of the above, you also get a great looking dish too.   
I think French toast is one of those dishes you probably love but may also forget how easy it is to add to the early morning menu.
Consider this post a delicious reminder.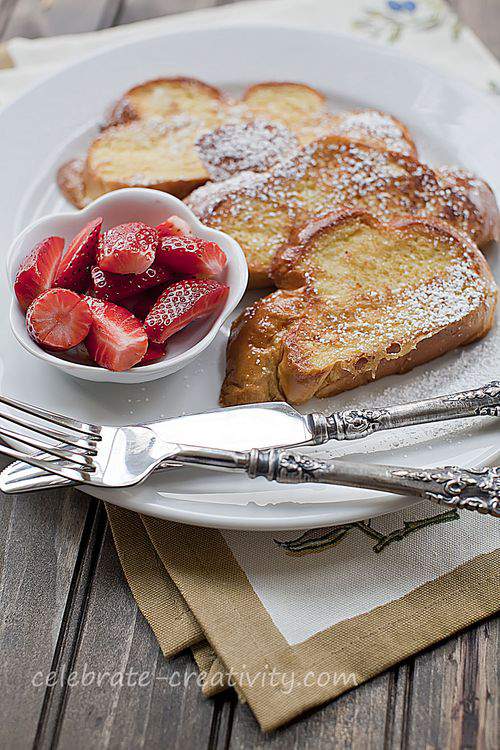 Of course, you can use any type of bread you like but I think the thicker the better when it comes to French Toast.
I decided to use Challah.
Challah is a traditional Jewish, egg-based bread that is typically braided before its baked giving it this distinct and beautiful presentation.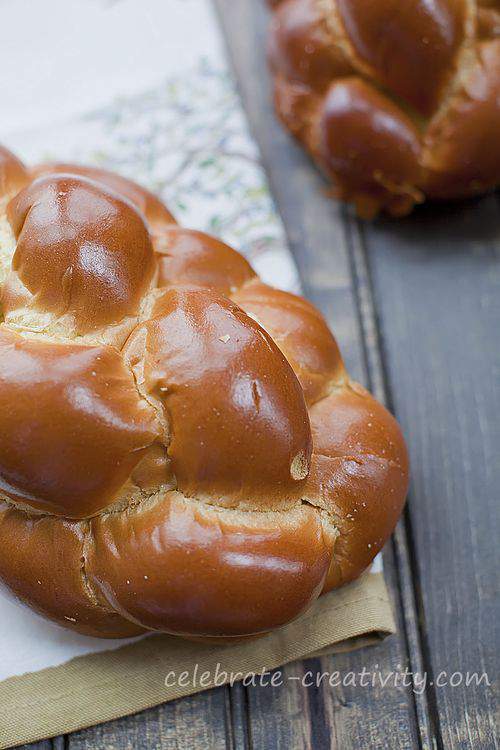 Cut the bread loaf into @3/4-inch slices.
I cut mine on a very slight angle so that most of the slices would be just a tad bit wider than the width of the original loaf.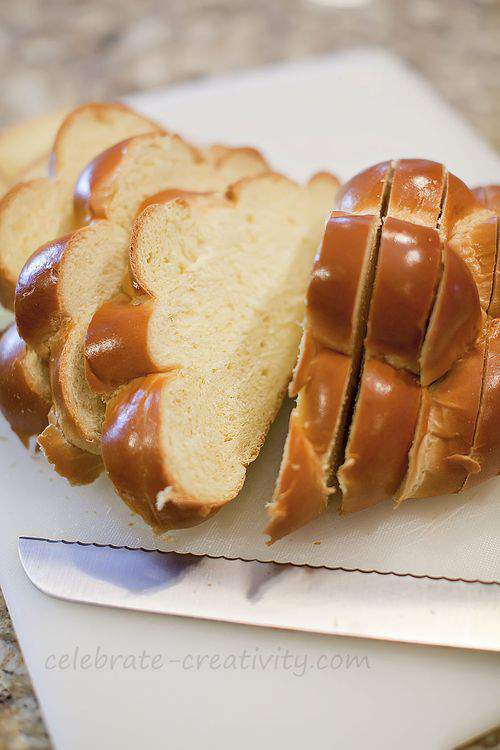 For a standard size Challah loaf, combine 4 eggs, 2-tablespoons sugar, 2-teaspoons of vanilla, 1/2-teaspoon of nutmeg, 1/2-teaspoon of vanilla and 1/2-cup half and half. 
This is a very basic set of ingredients and you can always adjust the measurements to suit your taste. 
Whisk well.  Then, soak each side of the bread in the egg mixture.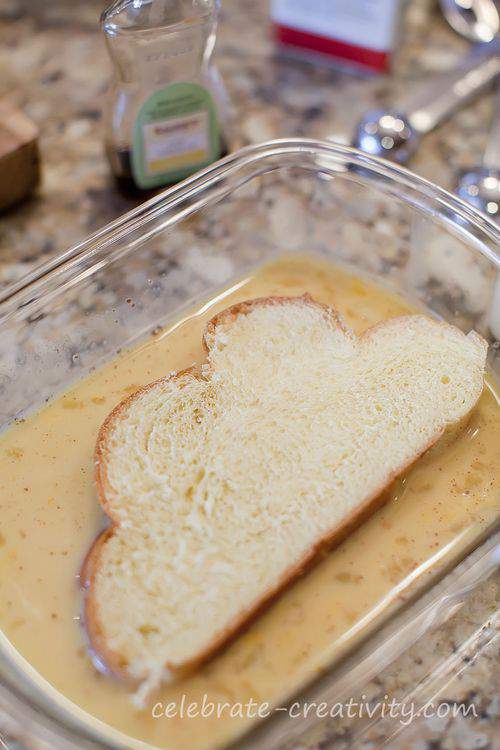 Spray a small amount of no-stick cooking spray onto a hot griddle.
Allow each slice to brown on both sides.  Make sure you wipe the griddle clean and apply fresh spray between each batch of slices.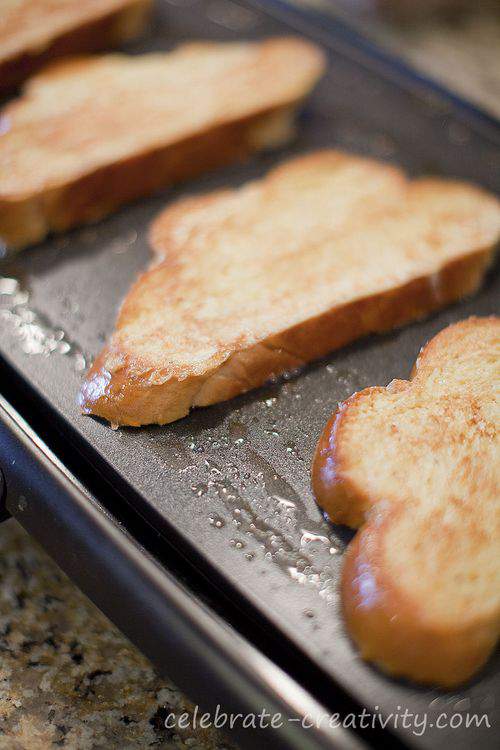 Sift a small amount of confectioner's sugar for added sweetness and pretty contrast.  Serve with fresh strawberries other favorite fruit.
Now, if you really wanted to be decadent about this breakfast you could add a dollup of whipped cream to the toast, the strawberries or both.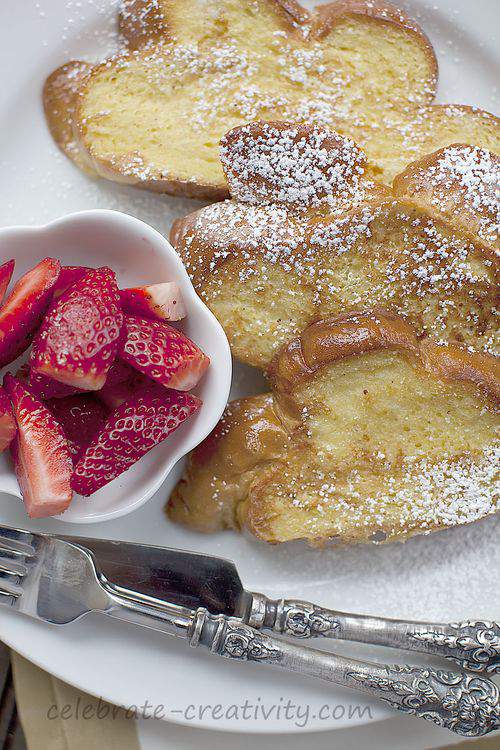 You're hungry for some French Toast now, aren't you?
This classic French toast certainly put a smile on the faces of the breakfast bunch at my house.
I'm sure it will put a smile on your breakfast crowd too.
COMING UP ON MONDAY
Have you ever looked at an area in your home and just wanted to spiff it up with something different?
That's what I recently did to my dining room ceiling and coming up on Monday (1/14), I'll show you how I used a combination of stencils to give the ceiling just the color pop it needed.
It's another super easy project and may get you thinking about adding a stenciled pattern to your home decor too.
Hope you pop by again next week for my Stenciled Ceiling Project. 
See you then.