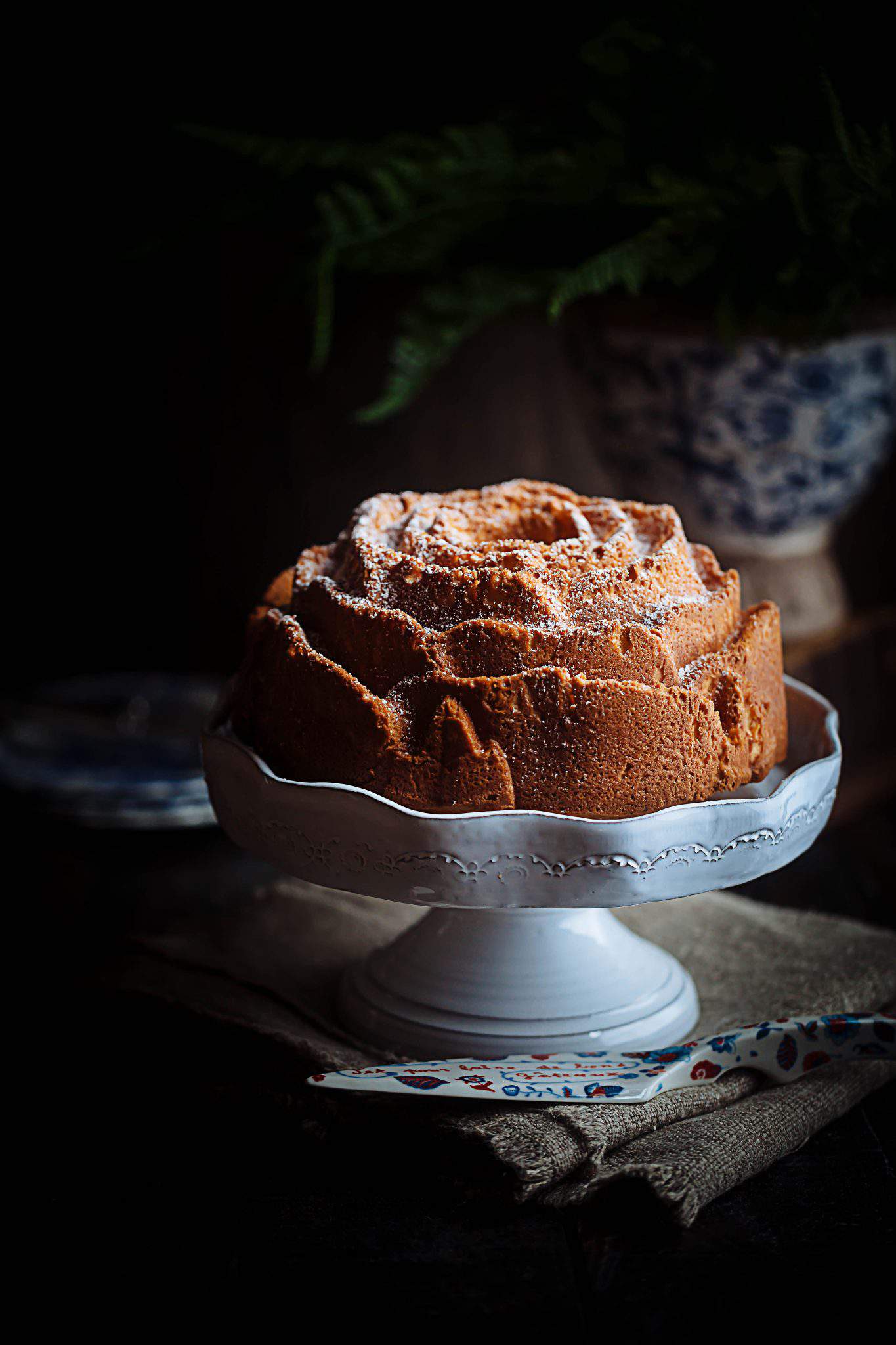 Do you ever have days when you just feel like making something, anything… just for the heck of it?
That happens to me all the time and when it does, I tend to have very particular whims.
A few weeks ago, I just felt like sewing.  Some days, I feel like embroidering or even making something using rubber stamps and ink.
I have days when I'm inspired to paint furniture or just feel inclined to decorate or even make a mess with dirt and digging my hands into gardening.  
This blog is filled with my creative impulses.
Whatever I settle on, when the feeling hits me… I just have to do something about it.
On this day, I made a cake.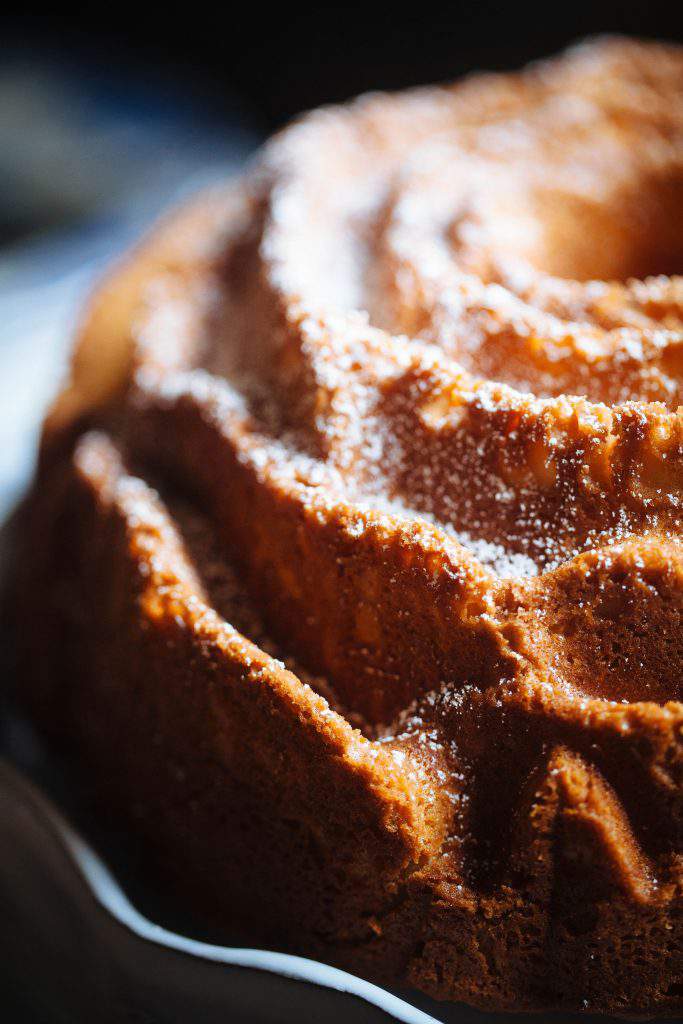 Whenever that creative urge strikes me in the kitchen, I also use the occasion to practice my food styling and photography.
It's funny,  whenever I make something edible, my husband always asks me "can we eat this yet, have you gotten all your pictures"?
Yes, I take pictures of just about everything I bake.
I made this latest cake on a whim, simply because it was a nice day, the hubby and kids were out and I had the whole house to myself to just do something fun… for me.
I've had the rose-shaped Bundt cake for about a decade and I had forgotten how beautiful the cakes look from it.  I'm glad I dug it up.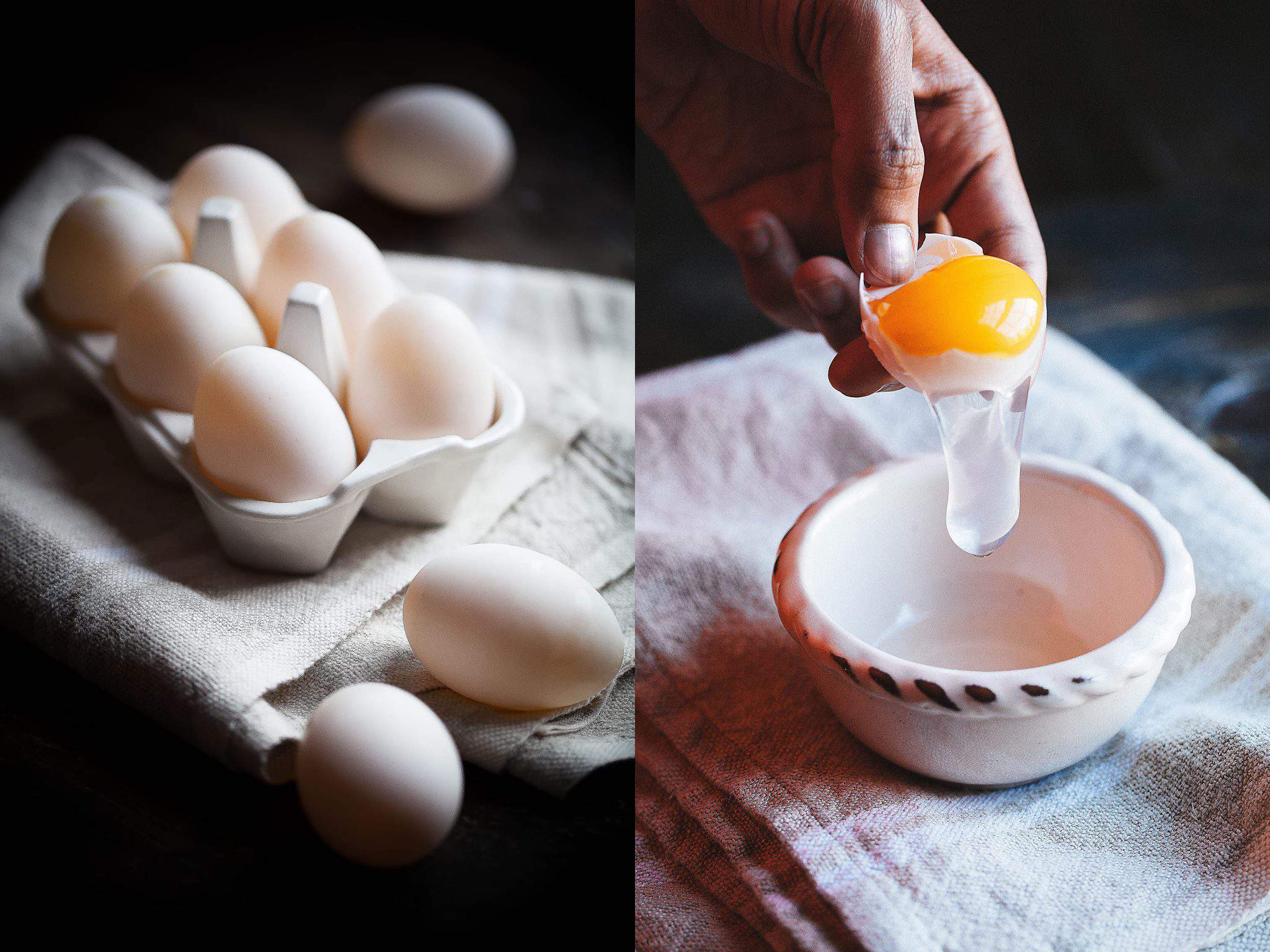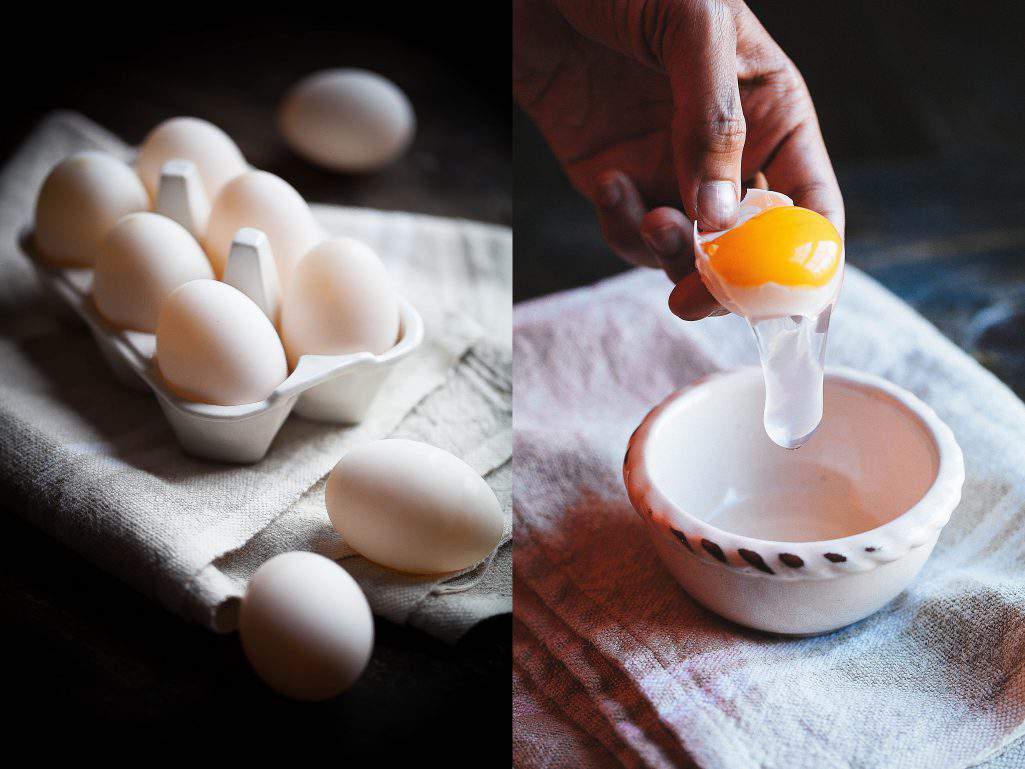 If you read my post featuring fun facts about duck eggs (read it  HERE),  you'll enjoy knowing that I finally used them… in this cake.
However, I think I'll have to make a few more recipes using duck eggs to really be able to report any discernible difference between duck eggs and chicken eggs at least when it comes to yellow cake from scratch.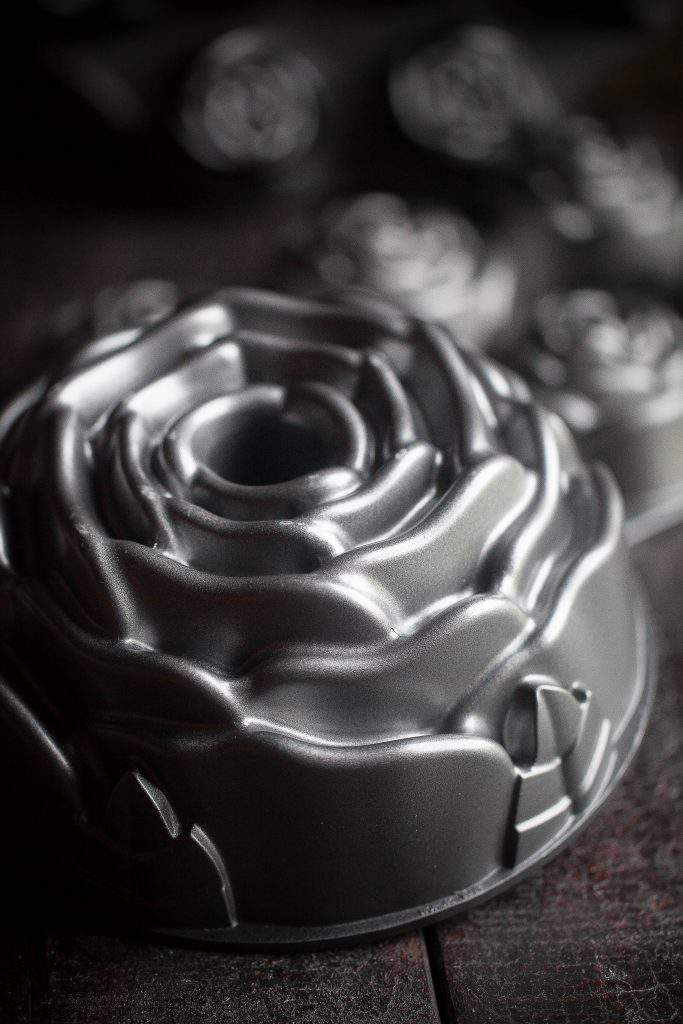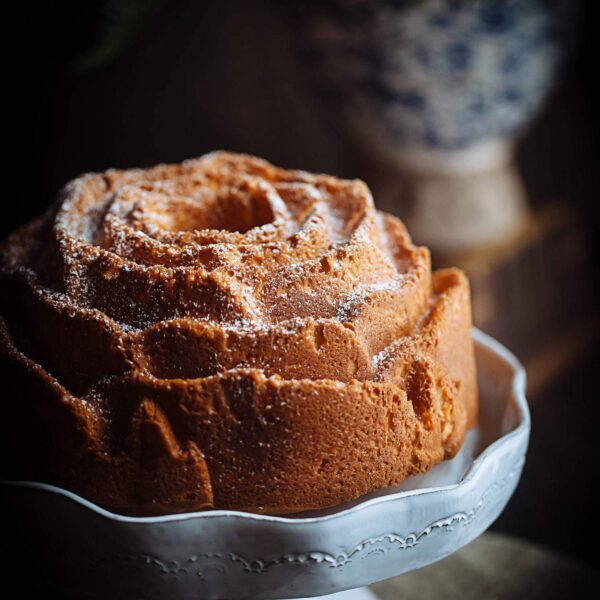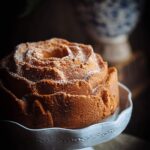 Rose-Shaped Yellow Cake from Scratch
Ingredients
2 1/4 cups of cake flour
1 teaspoon salt
1 tablespoon baking powder
1/2 cup butter 1-stick, softened
1 1/2 cups granulated sugar
3 eggs I used duck eggs, because I had them on hand
1 1/4 cups milk
1 teaspoon vanilla extract
Confectioner's sugar for dusting optional
Instructions
Preheat oven to 350-degrees

Grease Bundt pan and dust with flour

Cream together butter and sugar until fluffy.

Add eggs one at a time, beating thoroughly after each addition.

Add milk and vanilla and beat until well combined.

Mix flour, salt and baking powder and add to mixture.

Pour mixture into Bundt pan and bake for 30-40 minutes or until inserted toothpick comes out clean.

Cool for 15 minutes in pan.

Cool on wire rack before topping with glaze or confectioner's sugar.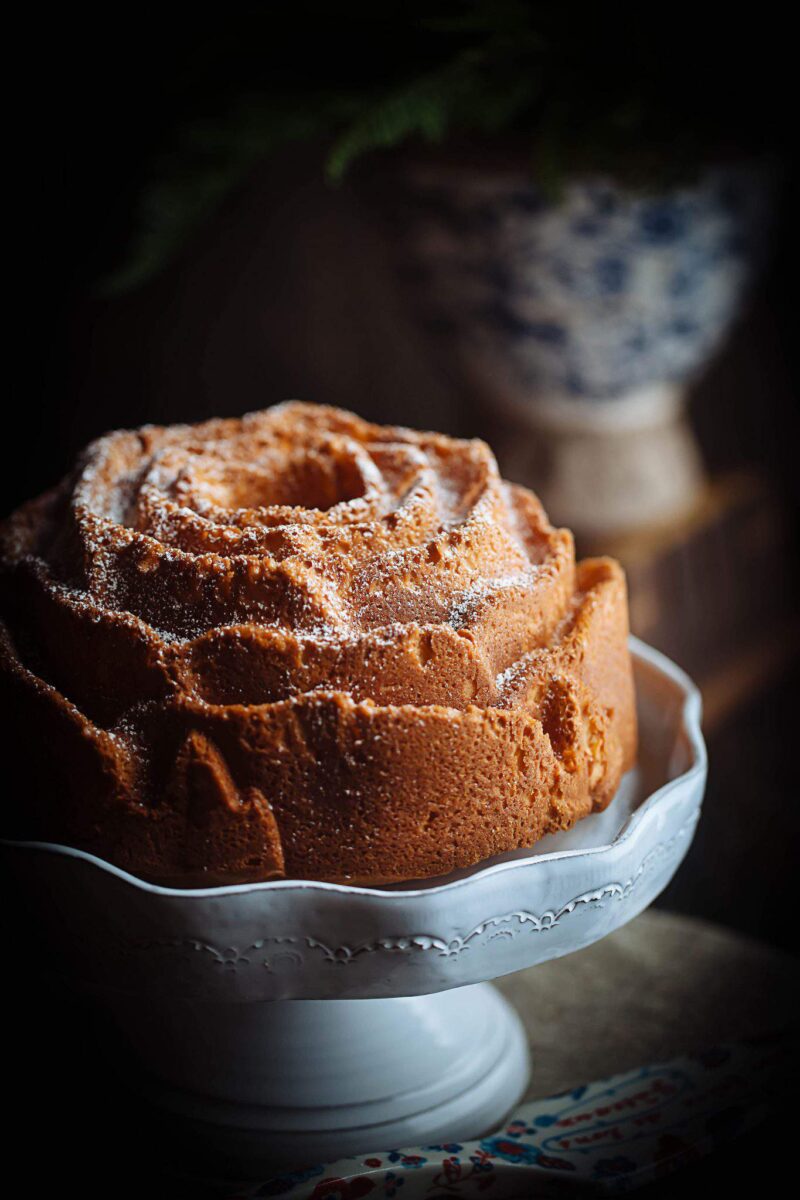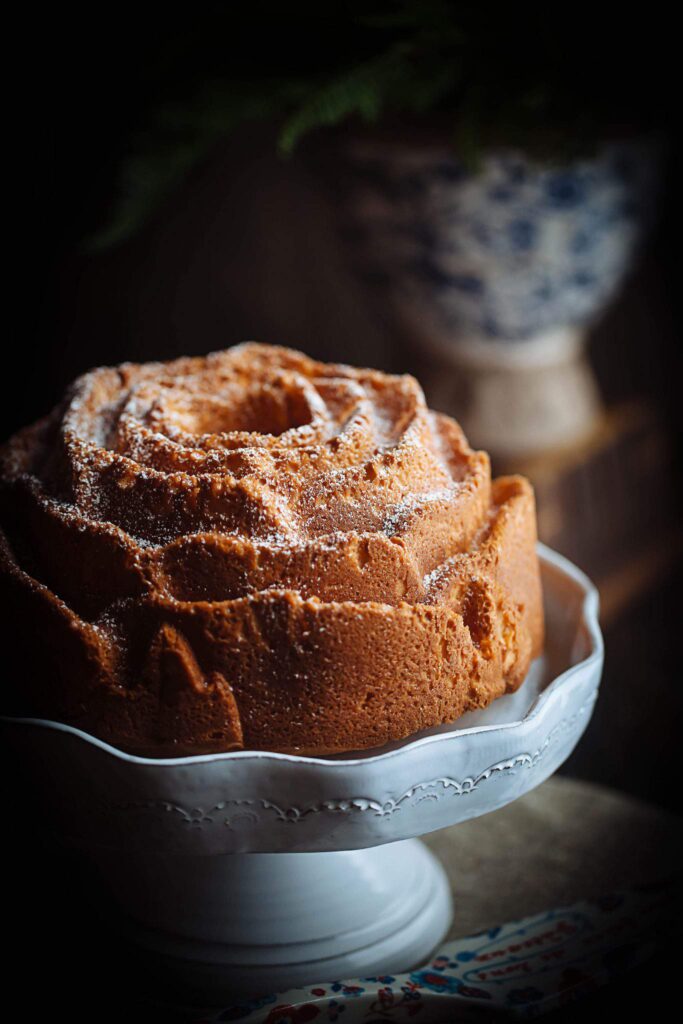 Aren't these cake petals gorgeous?
I have similar pans that create rose-shaped cupcakes and mini rose-shaped cakes and I hope to put them to good use soon too.
If you don't already know, anytime you use an intricate Bundt pan like this, you must generously spray it with cooking spray and also dust the pan completely with flour in order to insure no batter sticks.
Take it from me because I've made my share of mistakes before by not adequately preparing Bundt cake pans.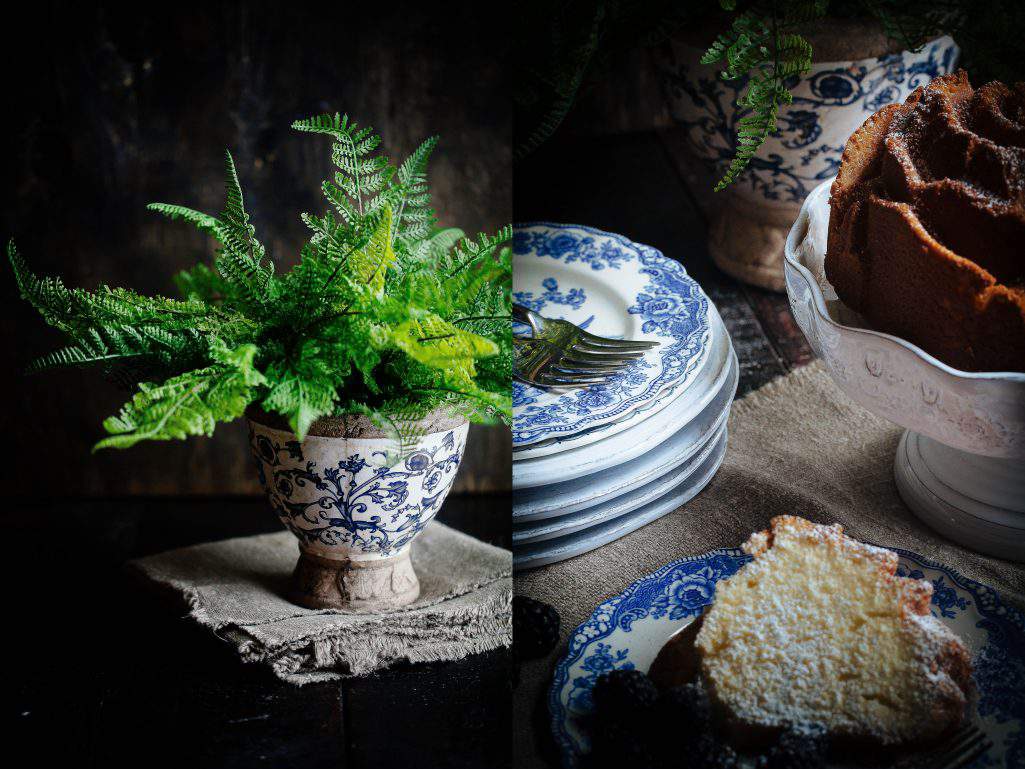 The kinds of props used for styling can help bring any Bundt cake to life and regular readers of this blog know of my penchant for rustic and vintage props.
Don't be shy about mixing vintage pieces with modern dishes in your food styling.
While the cake stand and white dishes used here are more modern, I think they also look great when combined with the more vintage-inspired pieces like the blue transferware dishes and the chinoiserie-inspired vase.
I scored the pretty vase last week when I drove past a delightful new farmhouse cafe and mercantile in my neighborhood.
You should have heard my car tires screech to a halt when I spotted the shop.
I'm so glad I popped in because this little stone and marble vase was sitting near the register… just waiting for me to find it.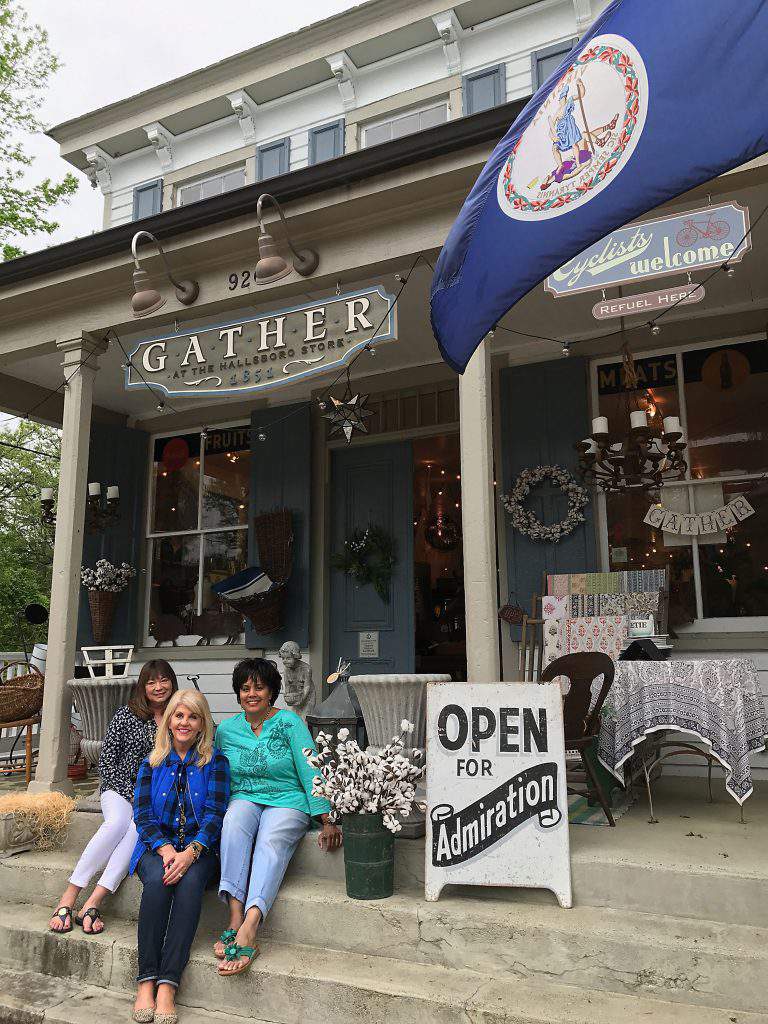 Speaking of delightful stops, I spent this past weekend browsing one.
I had so much fun with my blogging friend, Shirley from Housepitality Designs (far left) who was in town along with her friend Merry (real first name spelling).
We browsed, shopped, laughed, chatted and then some. Our soiree wrapped up with a late lunch and foraging at the same farmhouse cafe and mercantile where I bought that stone and marble vase.
These are precisely the kinds of out-of-the way, back-road spots where you can find wonderful treasures, crisp country linens and other old-fashioned goods for photo styling, home decorating and unique gifting.
I call it hunting and gathering and it's one of my favorite pastimes.
By the way, I've written about this lovely little shop before and you can read about it in my previous post HERE.
Meanwhile, when I told my husband how many hours we spent inside this shop… he laughed out loud, shook his head and said, "You have got to be kidding. You spent how many hours there?"
Hey, he doesn't get it…. but I know you do.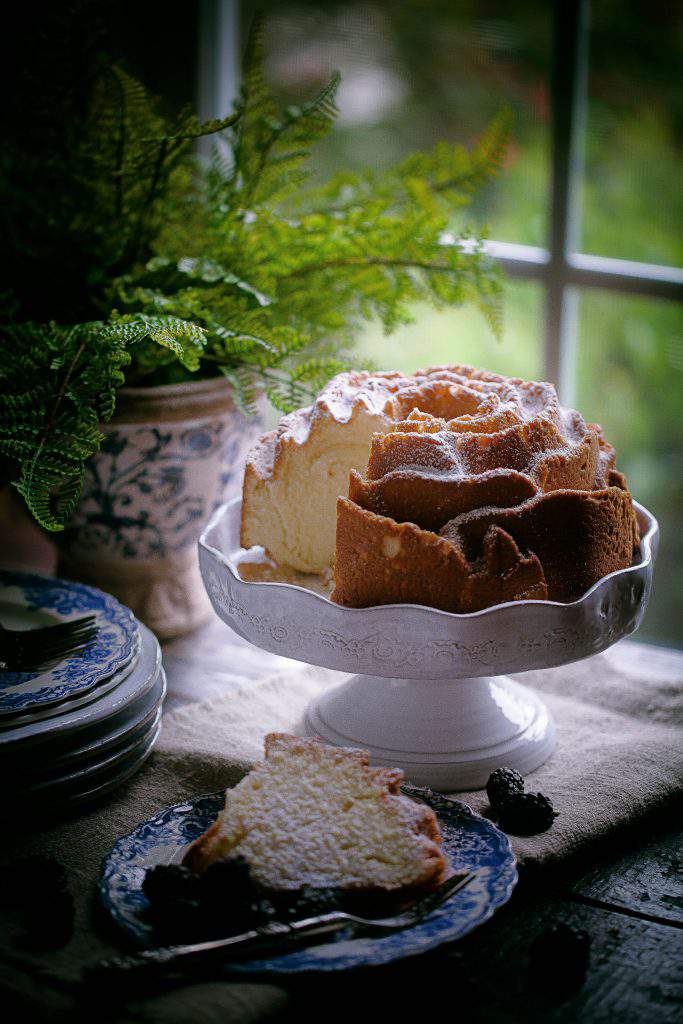 Thanks for stopping by.
See  you back here next time. ♥