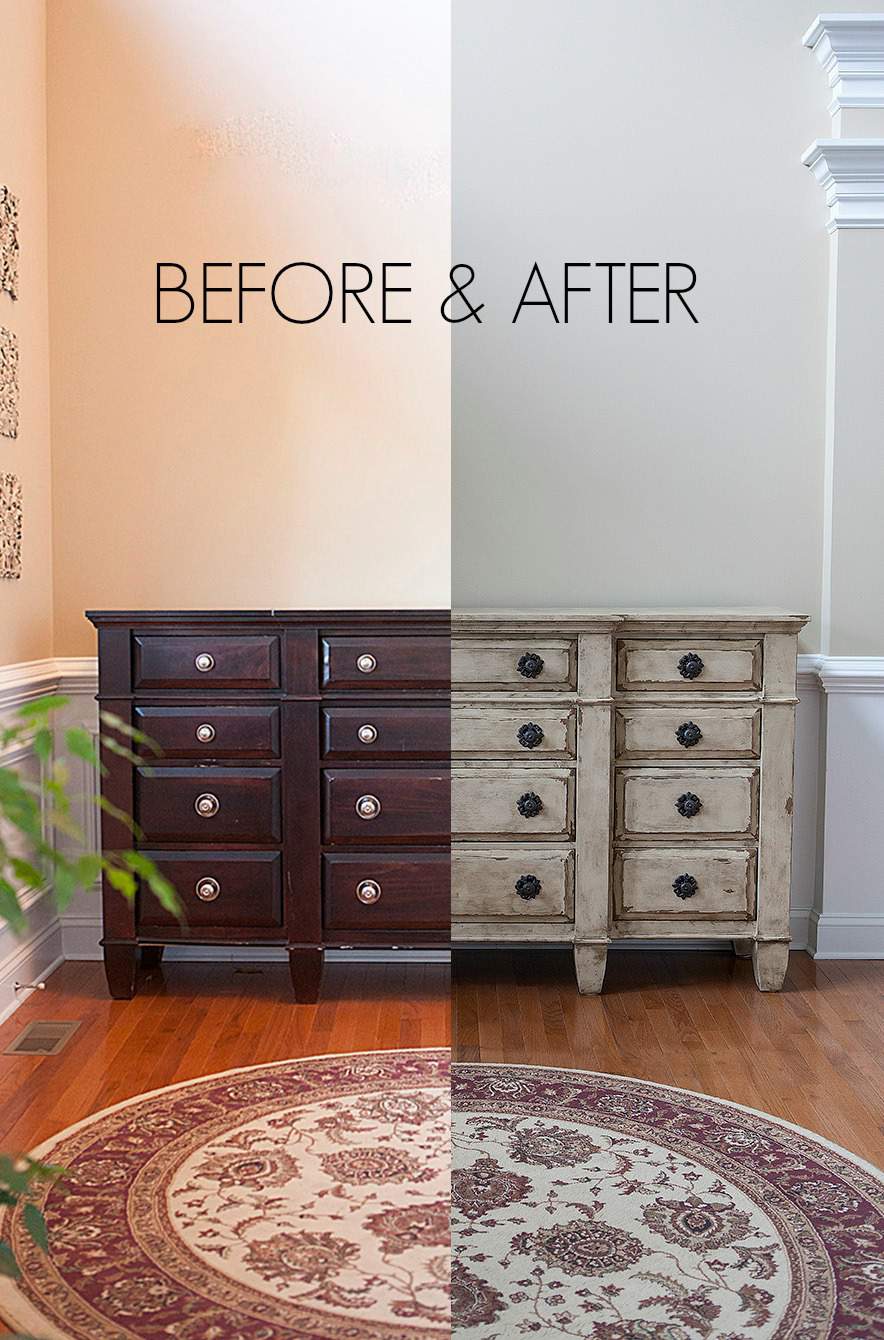 Well, it's taken a few years but I finally have my biggest furniture facelift project finished.
I'm thrilled with the outcome… but would you believe it took youth football to get this makeover finished?
I'll explain the connection to pigskin a little further down in this post.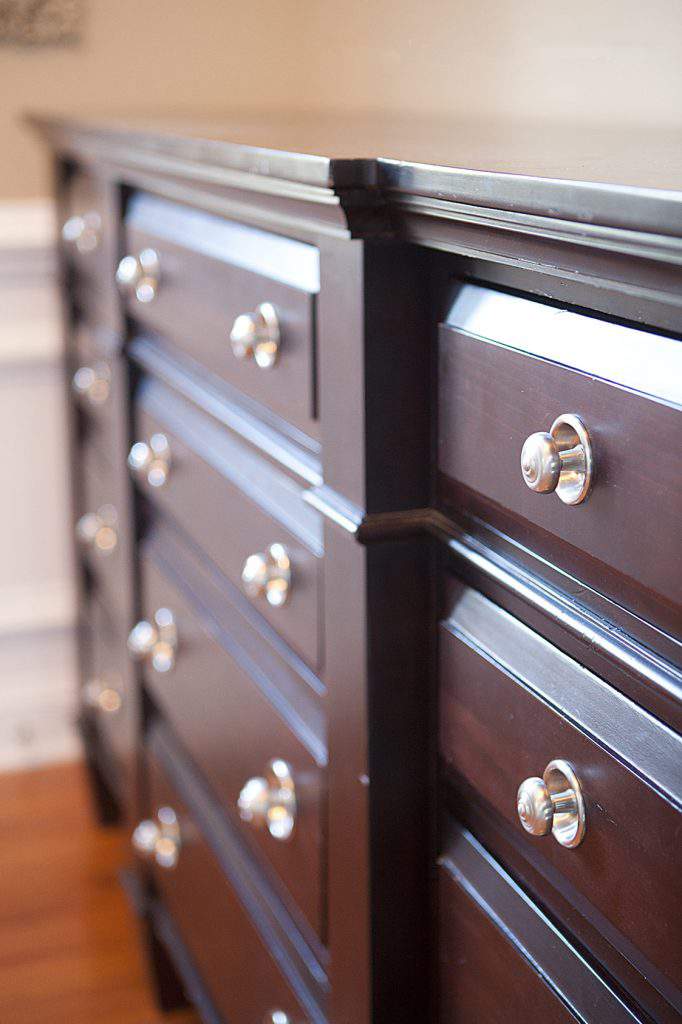 I found this cabinet at a thrift store for a steal of a deal and at 72″ wide, it was perfect to fill a large, empty wall in my foyer.
While I loved the super size and abundant drawers, I hated the dark and dated, lacquer-like finish.
I wanted a more vintage-inspired presentation with a color closer to the shade on my walls.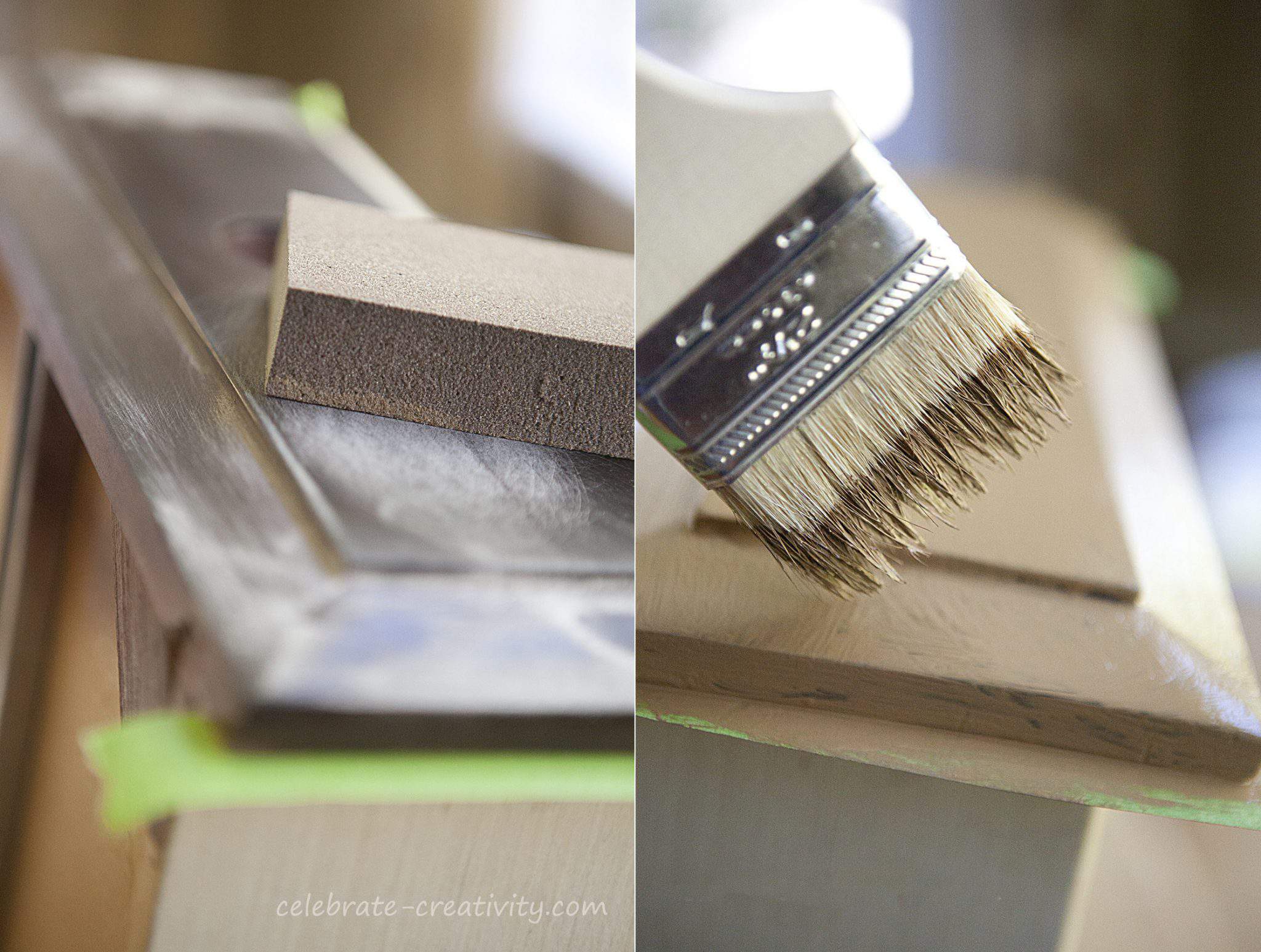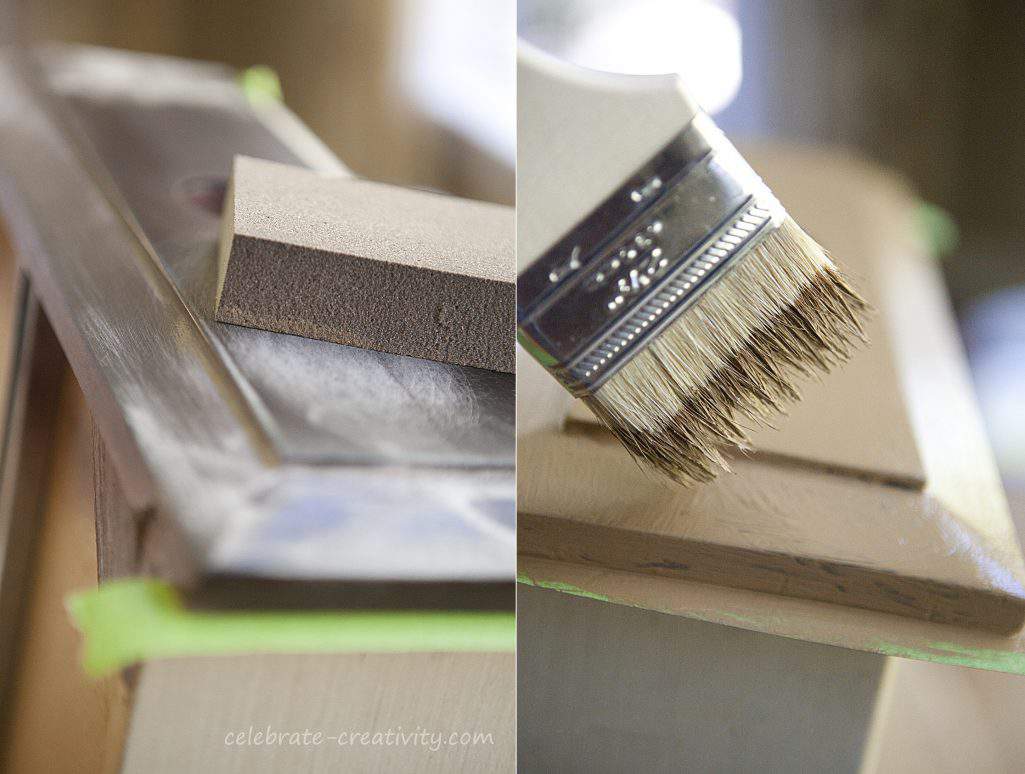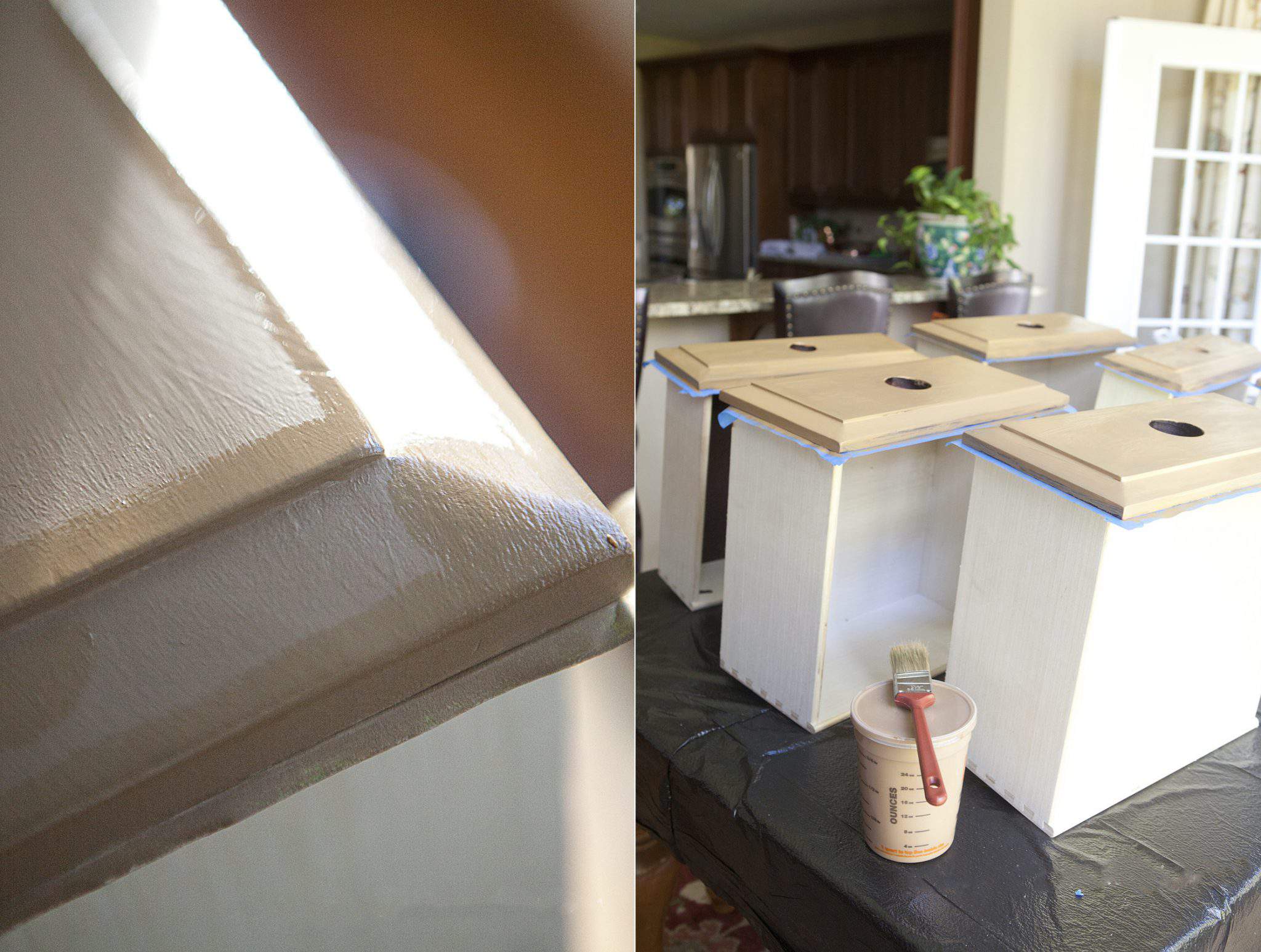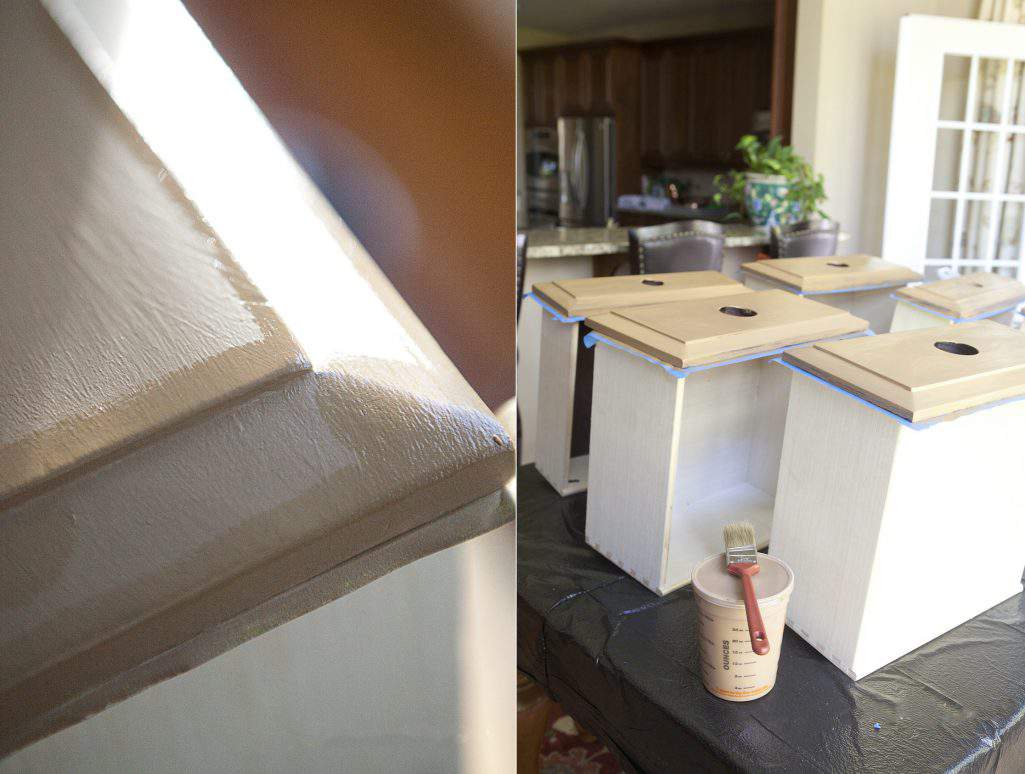 Regular readers may remember when I started this furniture makeover project back in the fall of 2014.  You can revisit that original post HERE.
I started with the drawers because I thought that would be the hardest part of the project.
This distressing technique requires several steps including painting the dark lacquer-like color a soft, rich brown shade. Then, I rubbed beeswax around the edges. Next step was to cover the drawer faces with a tan colored paint.
Once dry, I used a fine grit sandpaper to rub off the tan paint from the areas where I applied the beeswax.
The beeswax helps to lift the tan paint easily to reveal that rich brown undercoat.
A layer of clear wax, followed by a layer of dark is what creates that rustic, aged look.
After finishing all these drawers, I stopped the work for some reason.
The unfinished cabinet just sat in my foyer for a couple of years.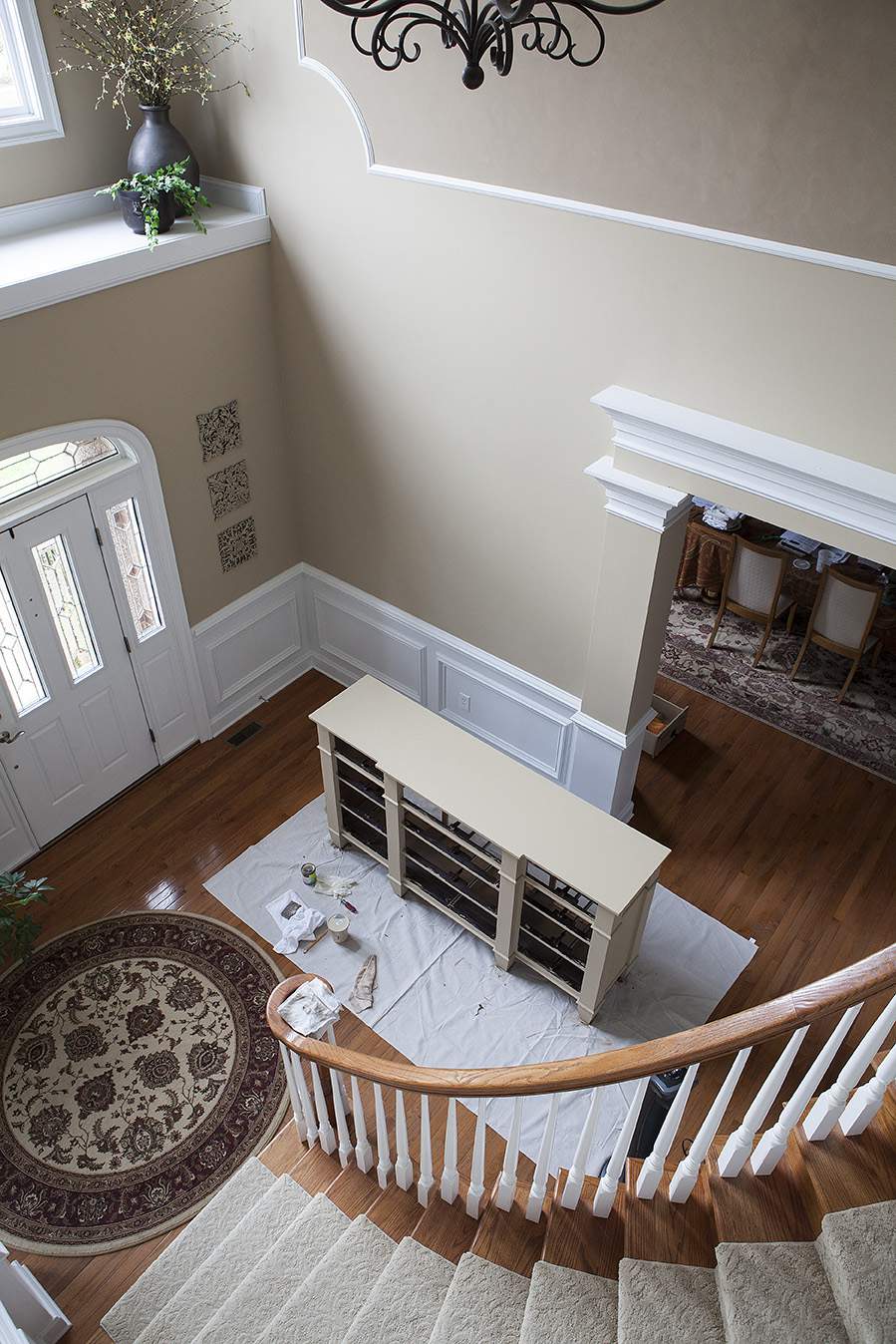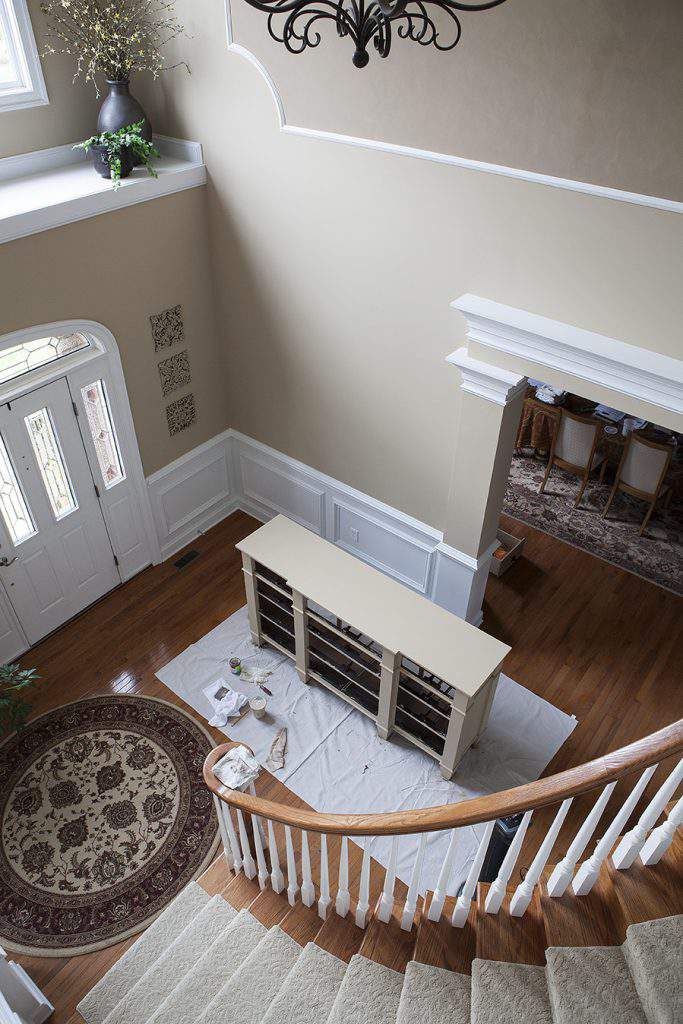 OK, this is a good time to tell you how this project completion is tied to football.
My husband has coached youth football for the last eight years and my house is the dedicated coaches meeting location every season.
When I first started this project back 2014, one of the coaches commented on the impending project.
Then, in 2015, football season came and went with no progress.
Of course, the lack of progress on the unfinished cabinet was not lost on the visiting coaches that year.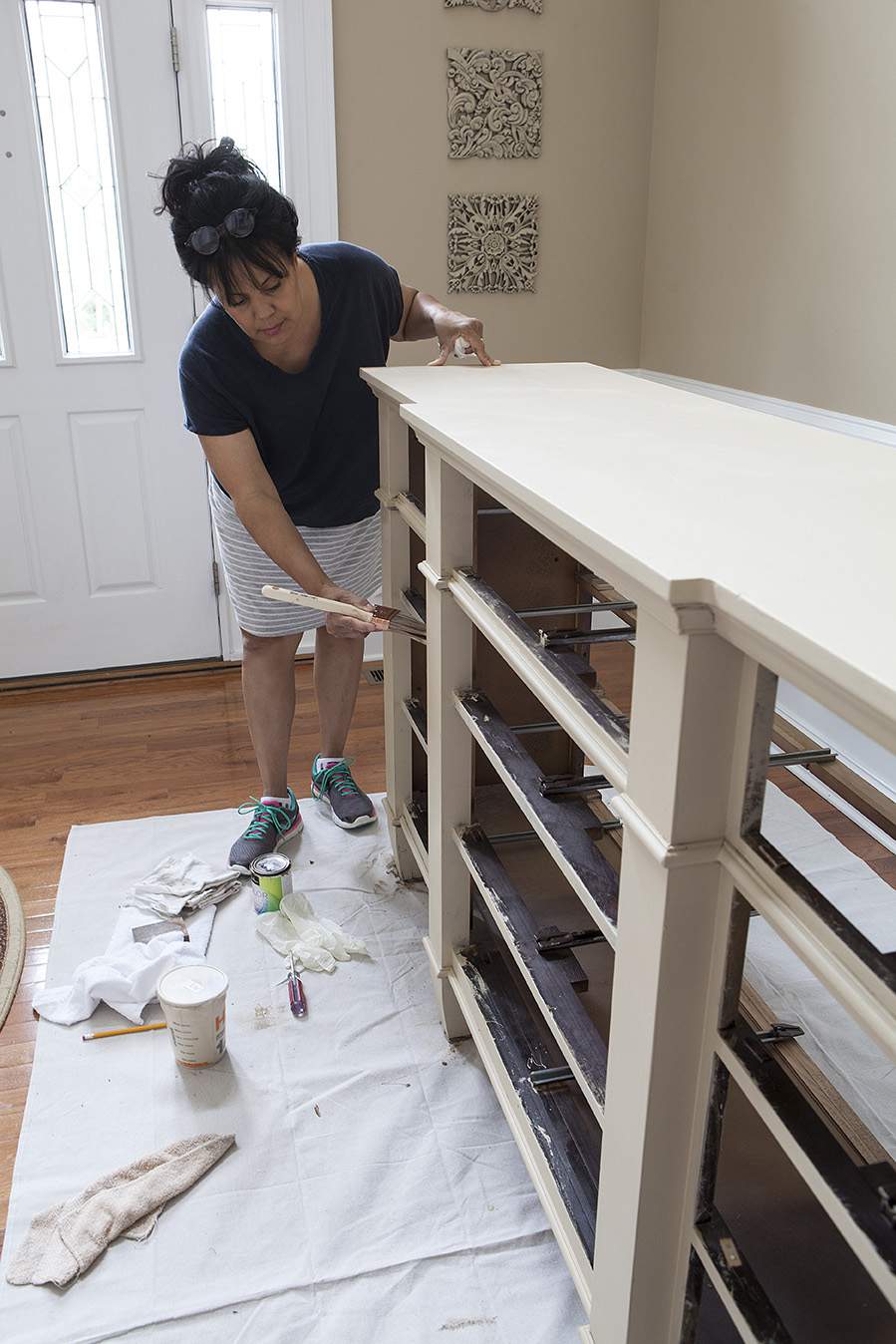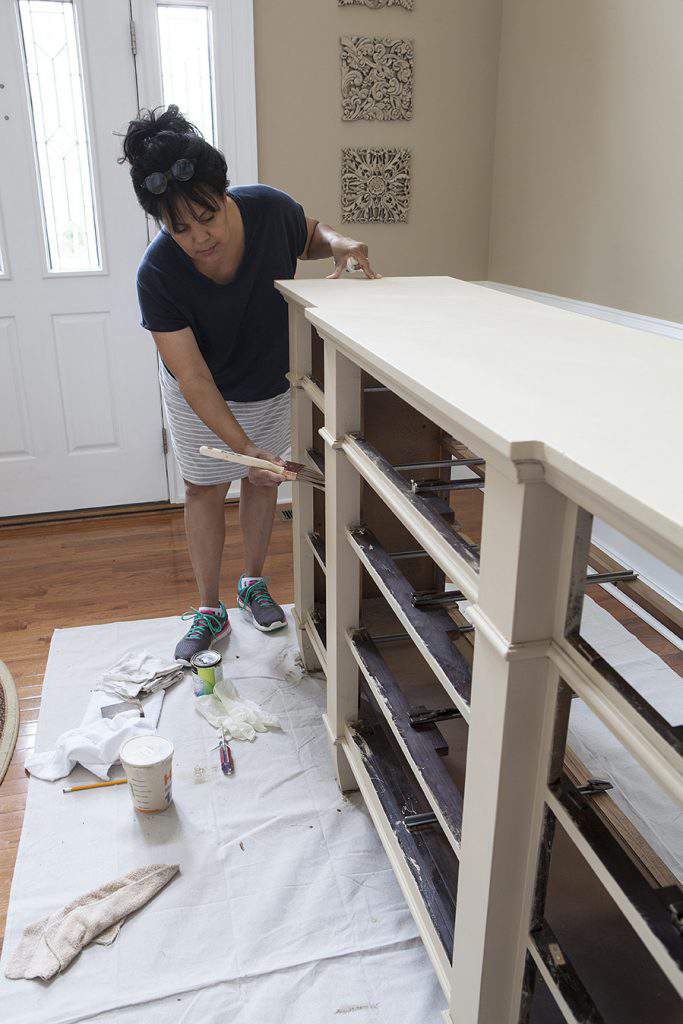 My husband, Boris has been teasing me all this year about heading into a THIRD football season with this "big, unfinished junk chest prominently displayed in the foyer".
Junk chest? Really? Oh no, he didn't?
With my "junk chest" in mind, along with the upcoming 2016 football… I decided to get back to work on this project.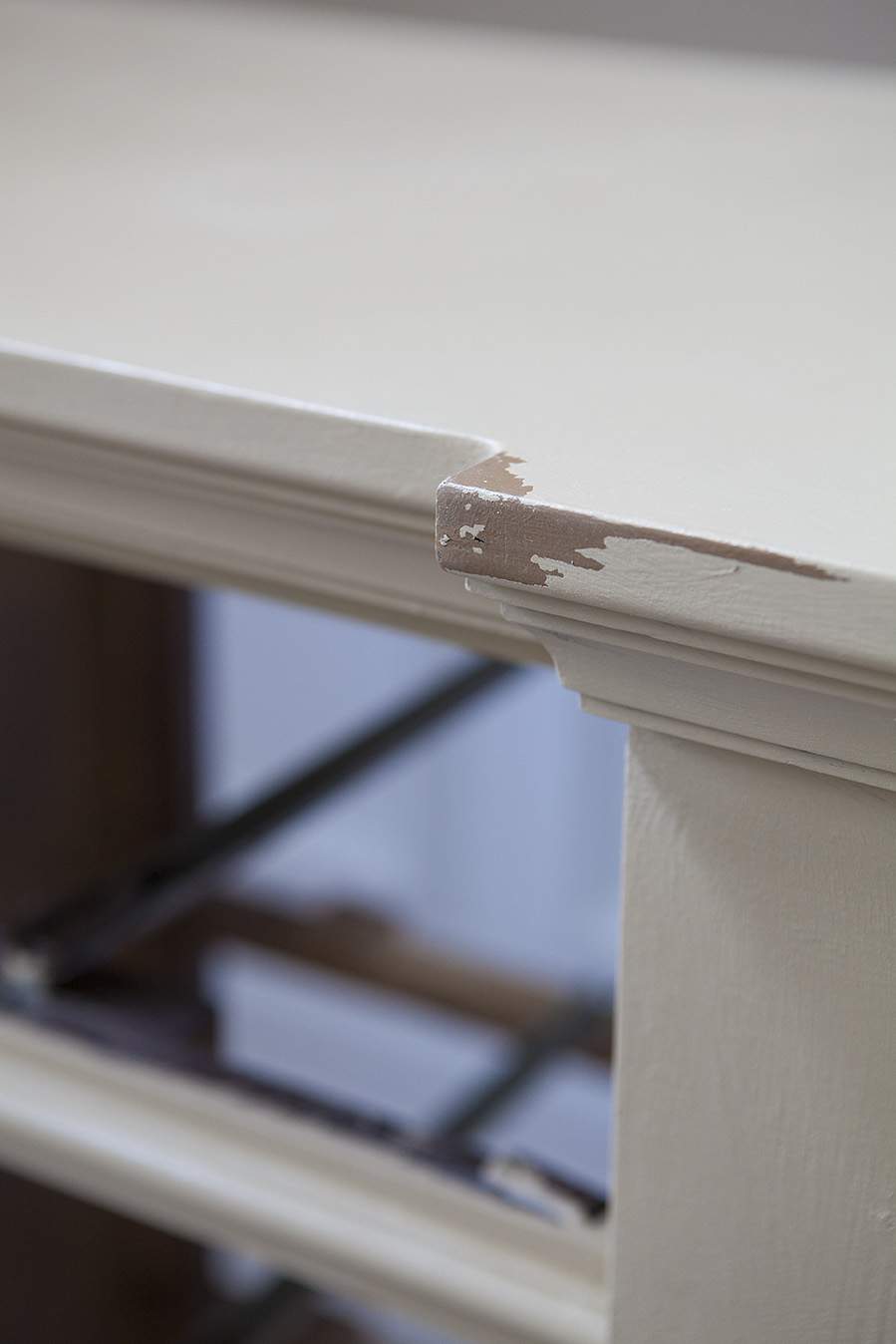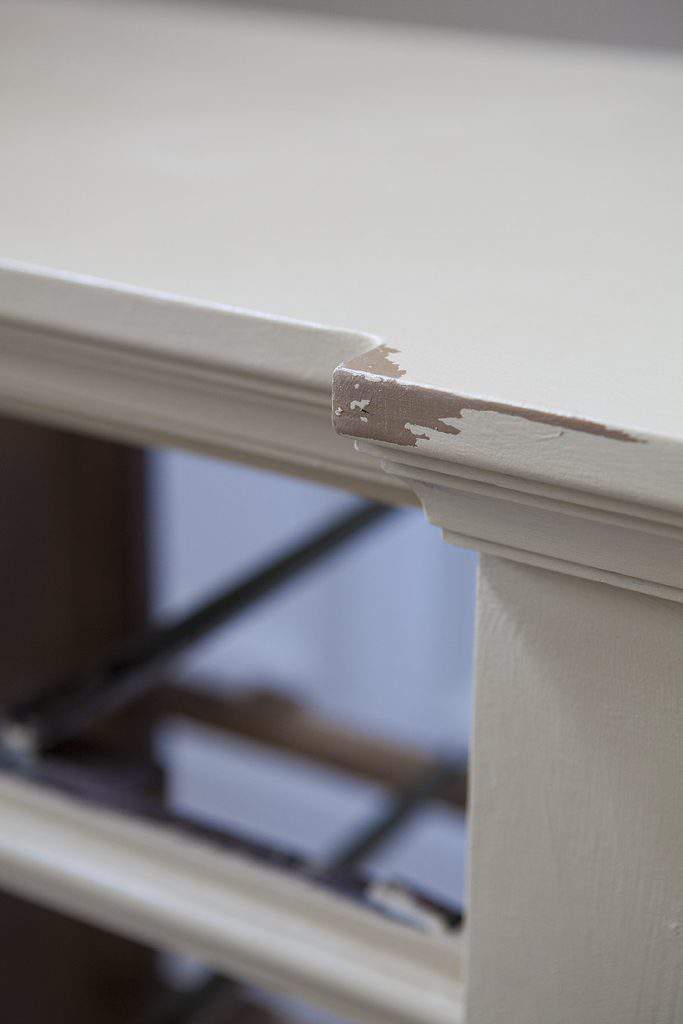 The beeswax makes it so much easier to remove the outer color.
I think this light brown undercoat looks a lot better than the original dark color.
This picture also represents the distressing effect without the wax.
Pretty bland, right.
Add the dark wax and the piece is transformed. It's the wax is what gives a project like this that beautiful, rustic aged look.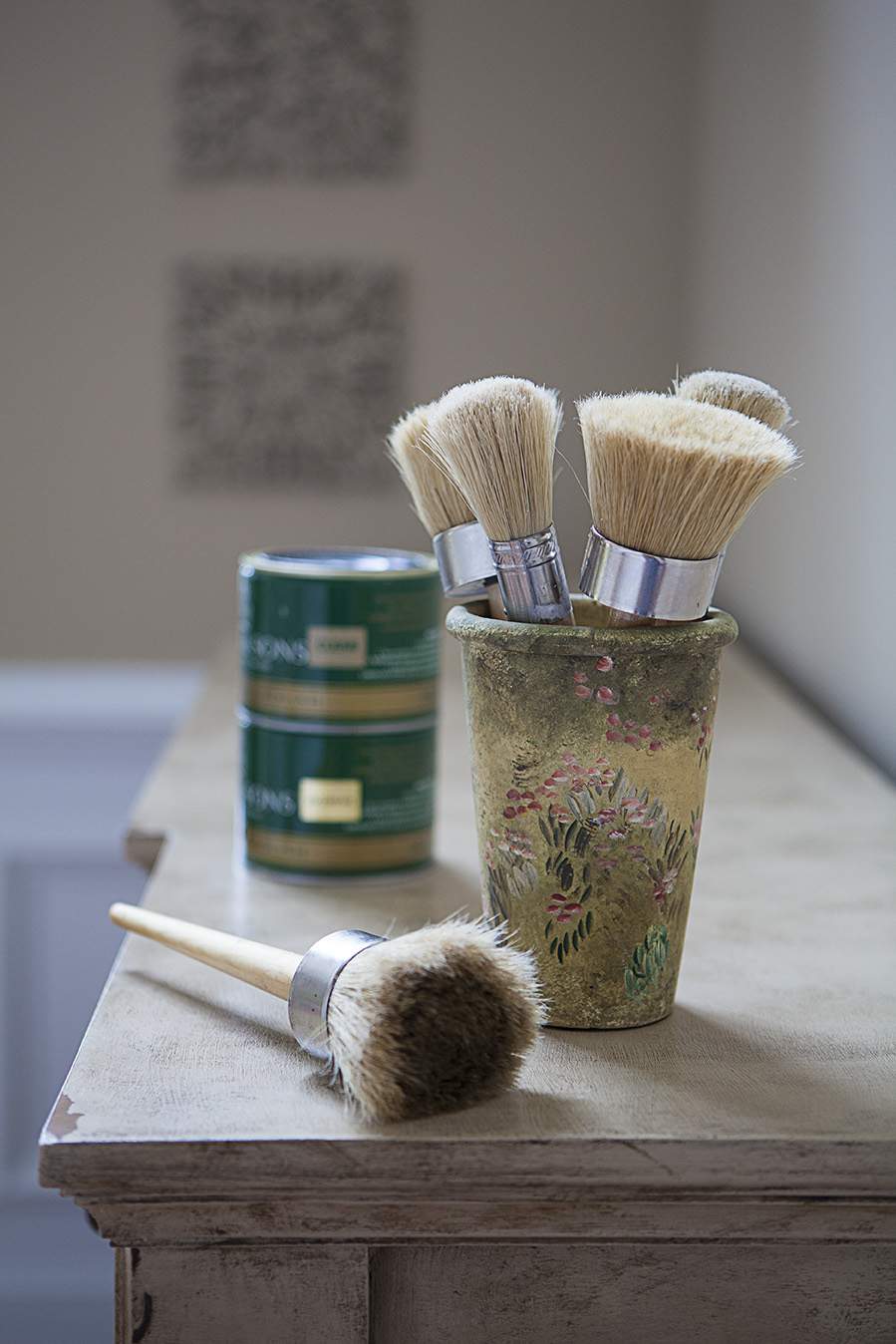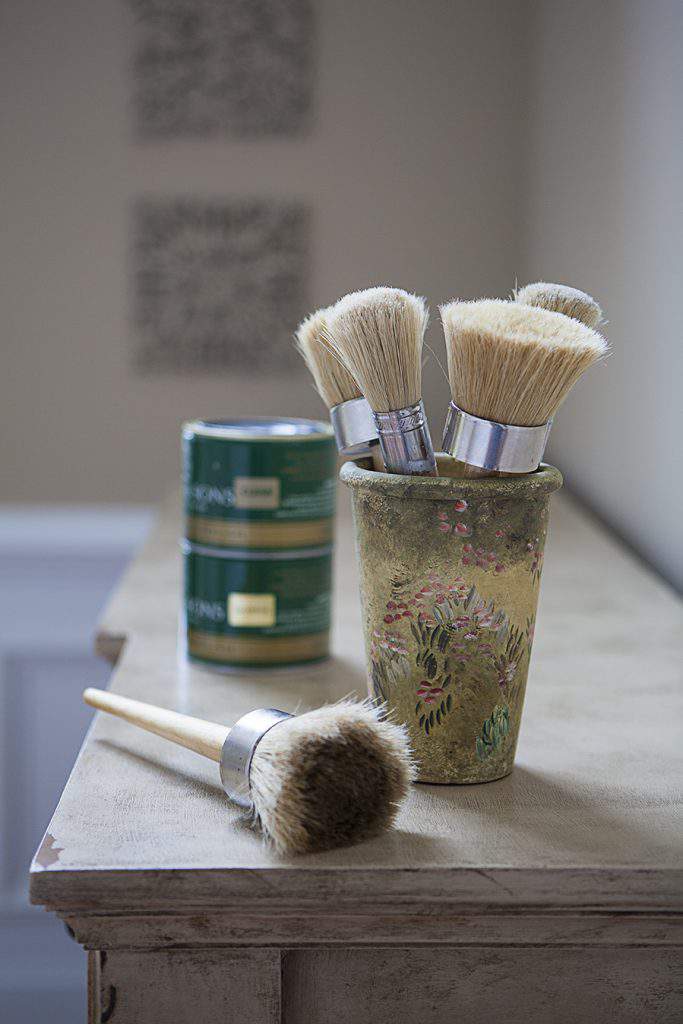 By the way, it's really important to keep the wax application brushes clean between uses to preserve their longevity and effectiveness.
After cleaning and air drying, I typically wrap a rubber band around the bristles to help them maintain their shape when they're not in use.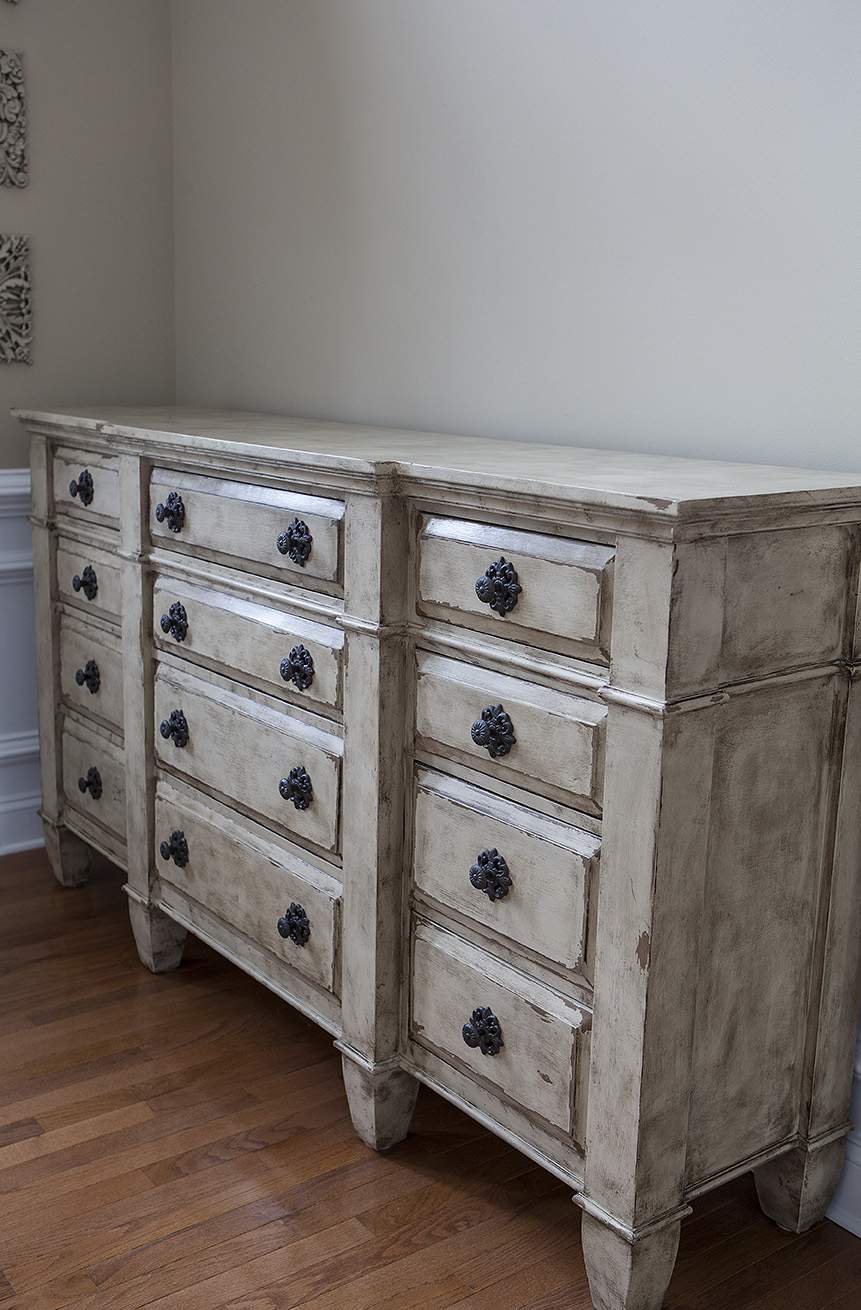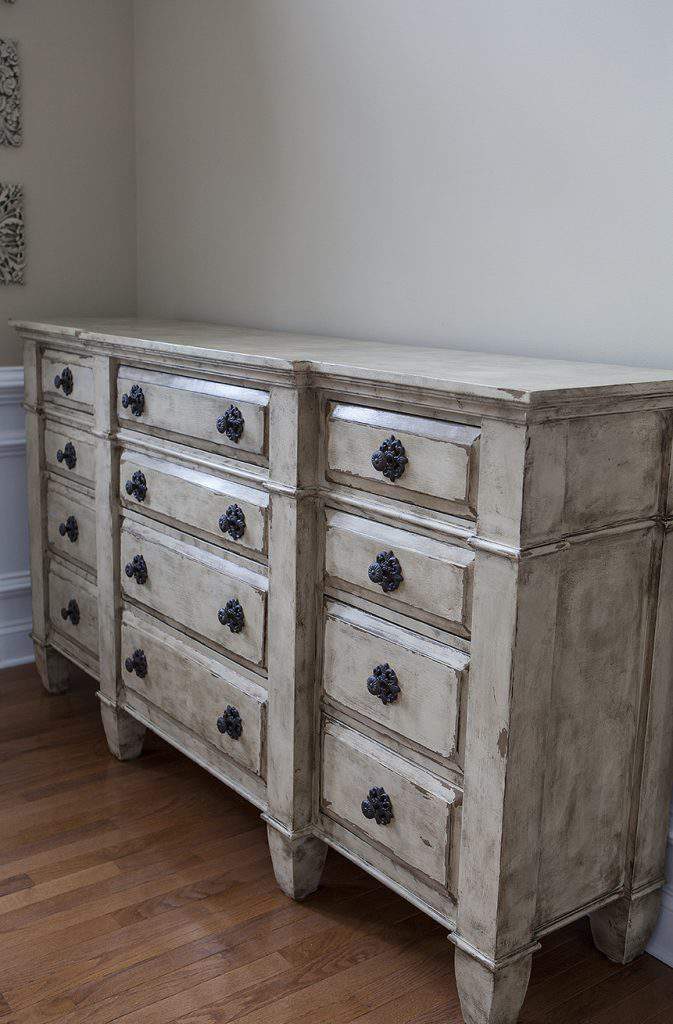 The wood really comes to life when that wax is added.  You have to apply a clear wax first and the add a darker wax to get this effect.
I used a clear wax and a dark color called Jacobean.
Also, the two paint colors I used for this project were Valley Forge Brown (Benjamin Moore HC-74) for the undercoat and Lenox Tan (Benjamin Moore-H-44) for the outer shade.
Lenox Tan is also the same brand color on my walls.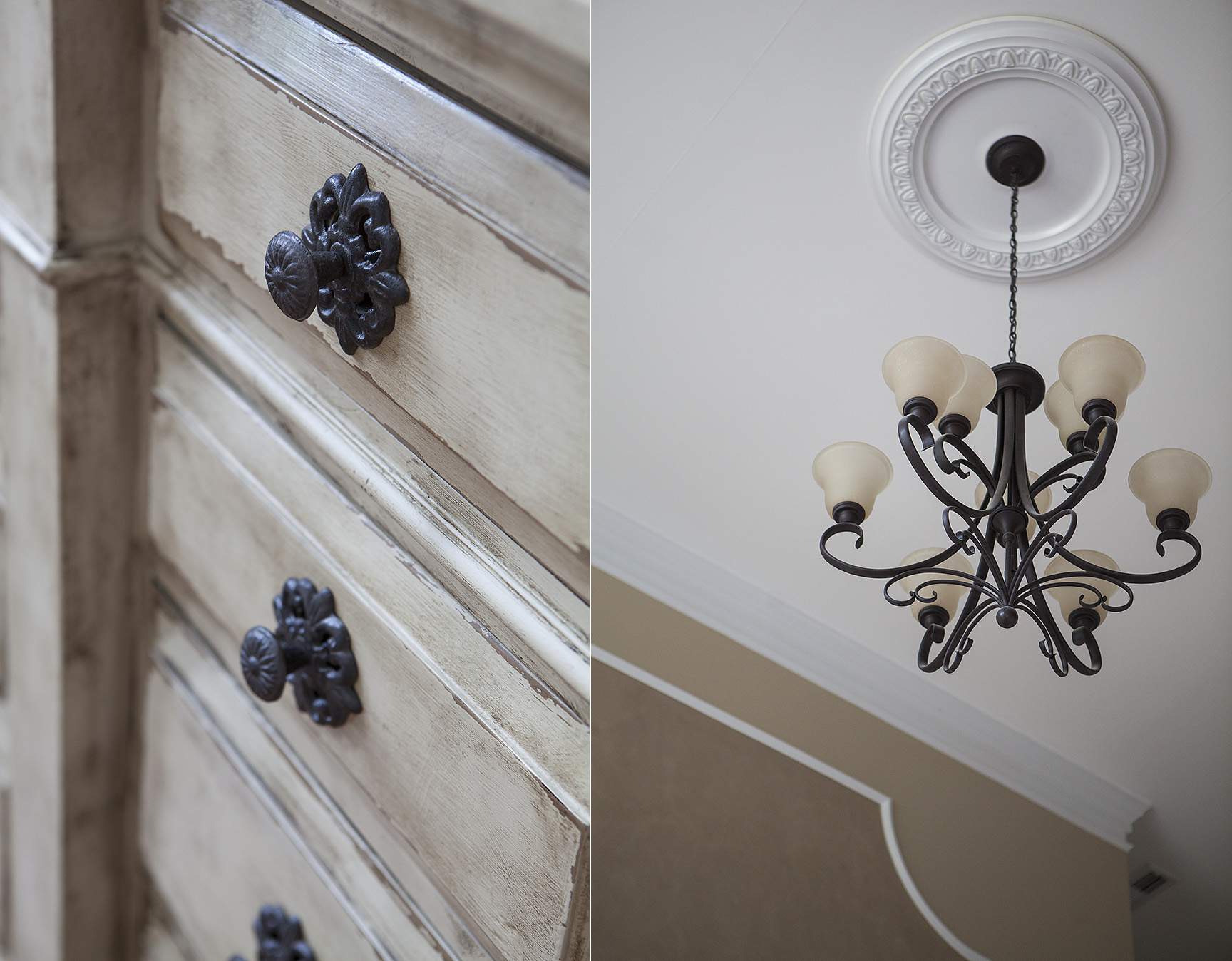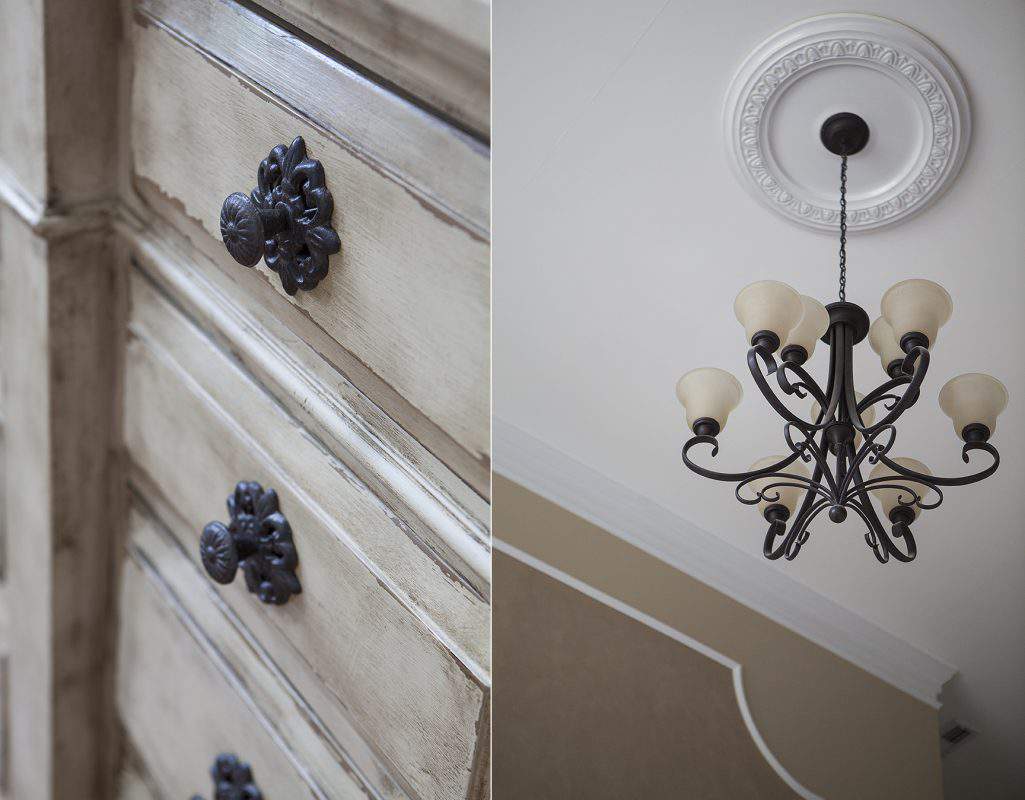 I found the drawer pulls at Hobby Lobby which has an amazing selection of knobs and pulls at a reasonable price.
The chandelier that hangs in the foyer just above this cabinet has cast iron hardware and these 2-piece knobs are a pretty good color and texture match.
You can read more about the foyer wall treatment from a previous post HERE.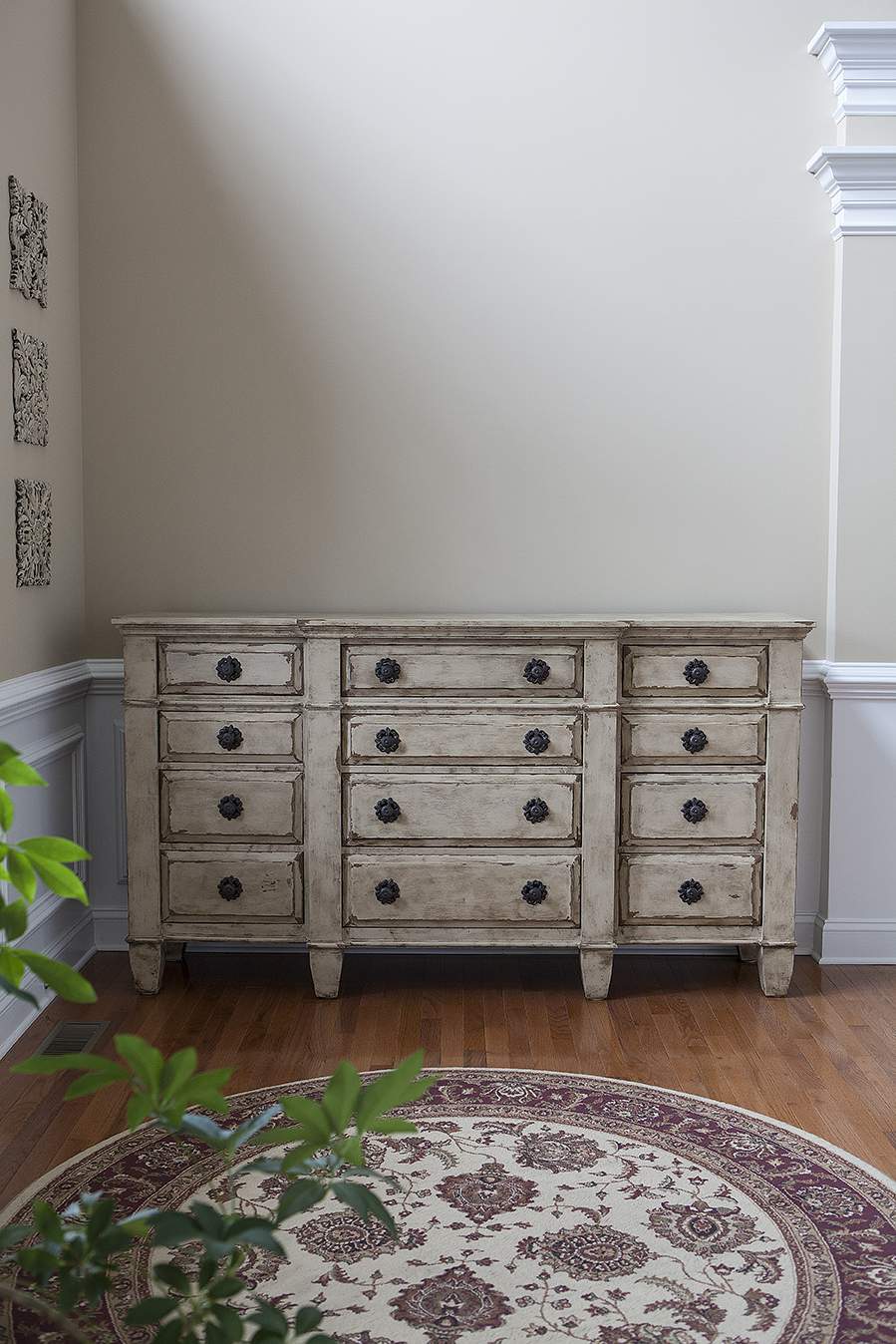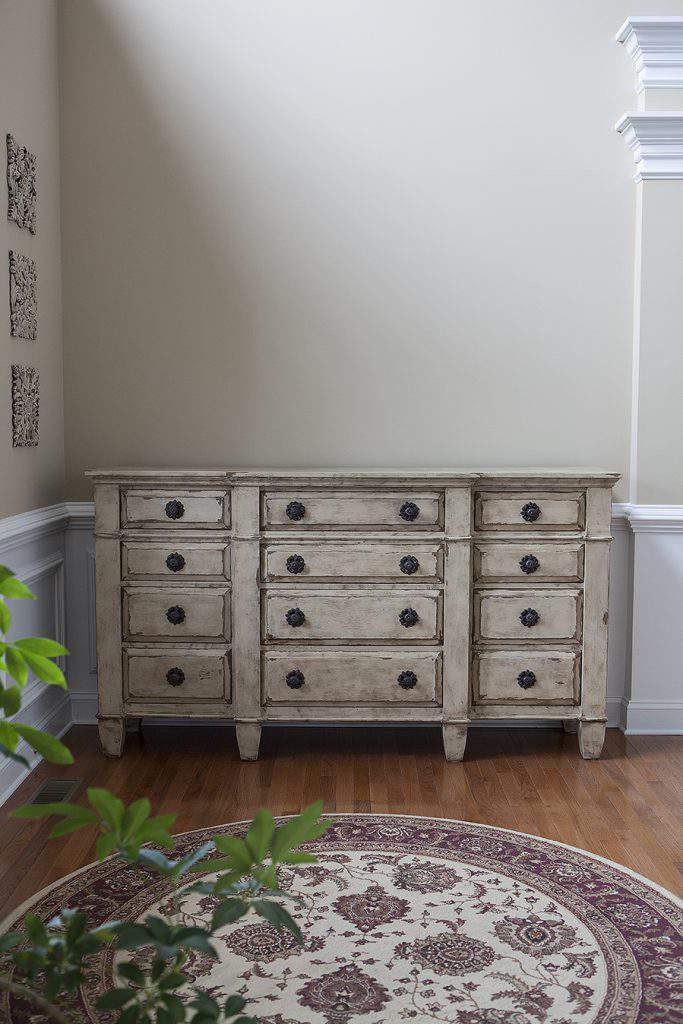 Amazingly enough, once I resolved to finish the cabinet… it only took me three days to finish it.
Even Boris likes the way it looks and called it "splendiferous", which is his weird word for fantastic.
That's a far cry from his original characterization.
When those football coaches start showing up for the new season… I'll be ready with my furniture facelift.
Who knew youth football could be so creatively inspiring?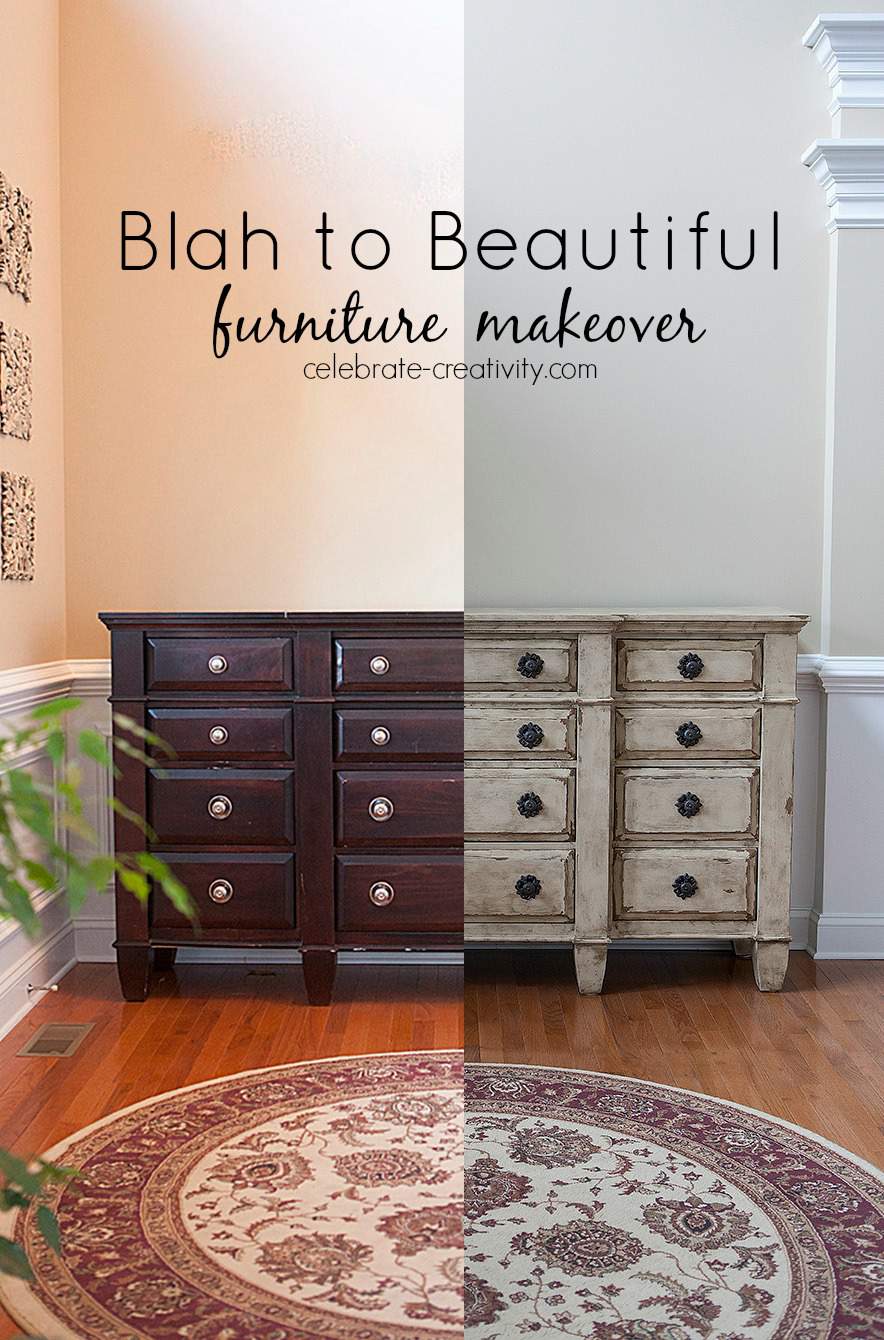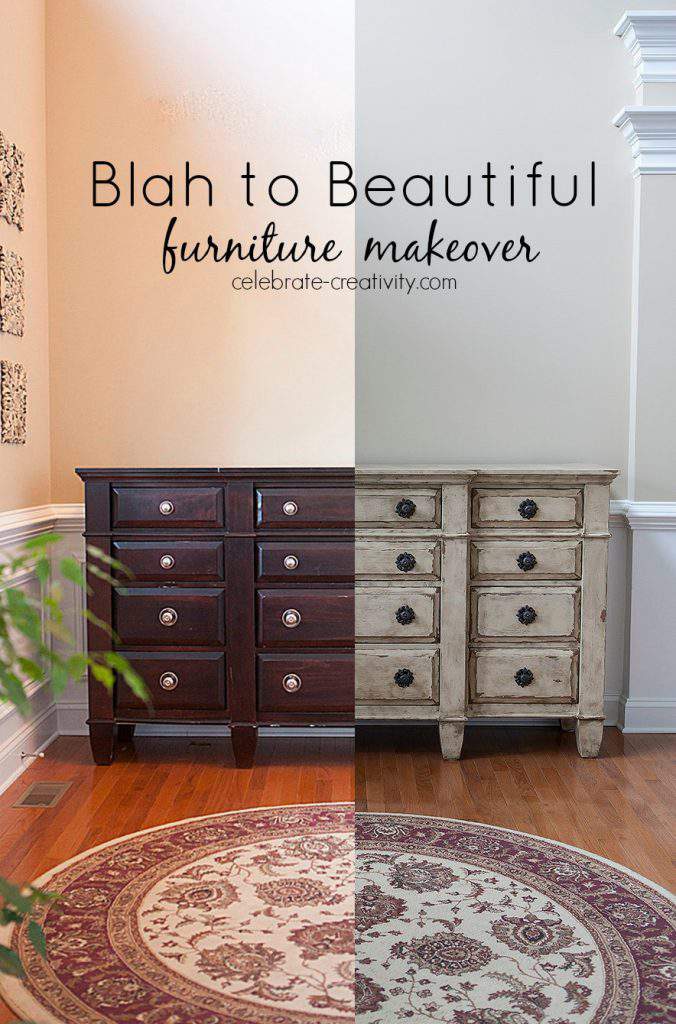 Thanks for stopping by.
See  you back here next time. ♥