I've always heard that the presence of blue birds around your home will bring luck.
If that's true my family and I can look forward to many years of good fortune.
Bluebirds and baby bluebirds abound in my neck of the woods.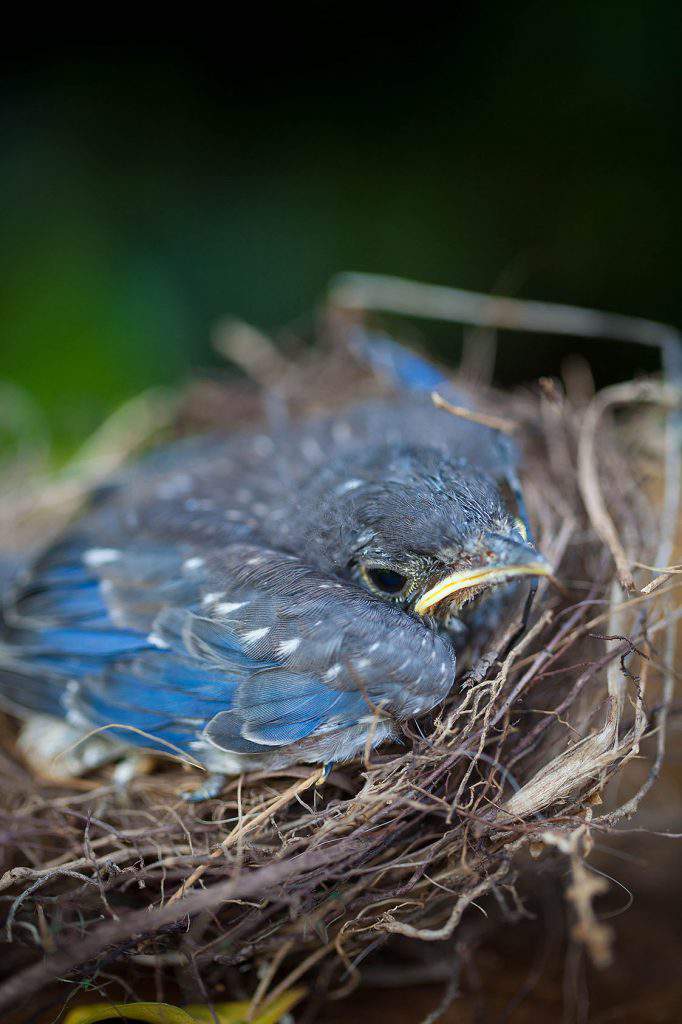 Our latest encounter with a feathered good luck charm centers around this baby bluebird.
As I was pulling into my driveway last week,  my kids spotted the baby bird in the path of my car tires.
I hit the brakes and Cameron and Jordy jumped out of the car.
The baby bird barely moved as they approached.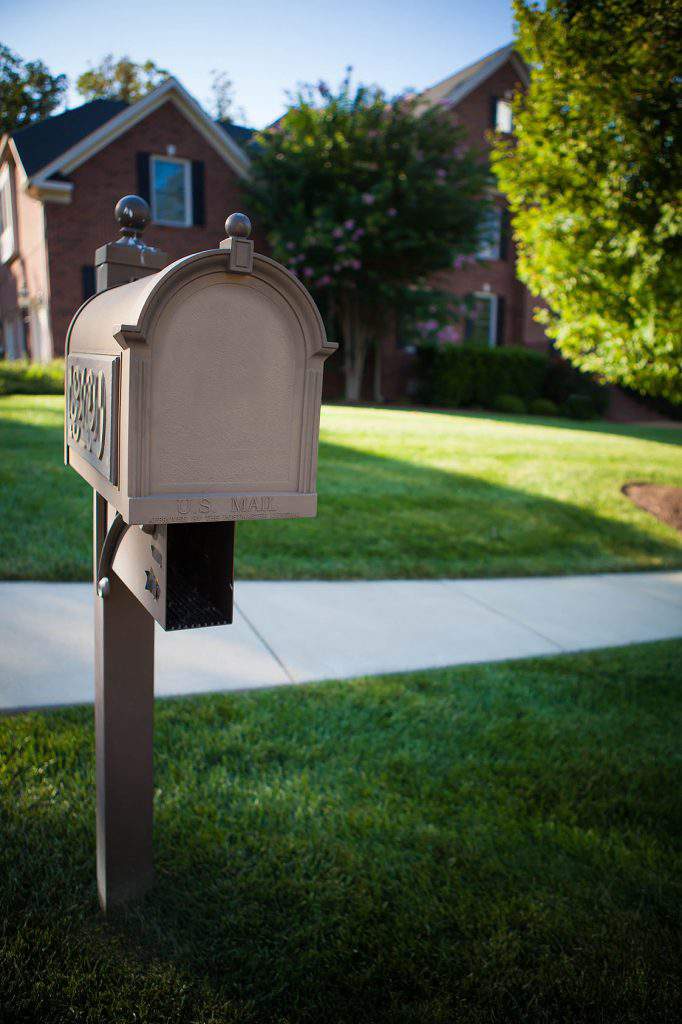 Our newspaper box is home to baby bluebirds whose mother makes her nest here several times a year in the spring and early summer.
I argued to my kids that the baby bird was probably kicked out of the nest because it was time…. and because… that's what parents do.
That remark was met with teenage expressions that suggested they did not miss the dual point I was trying to make.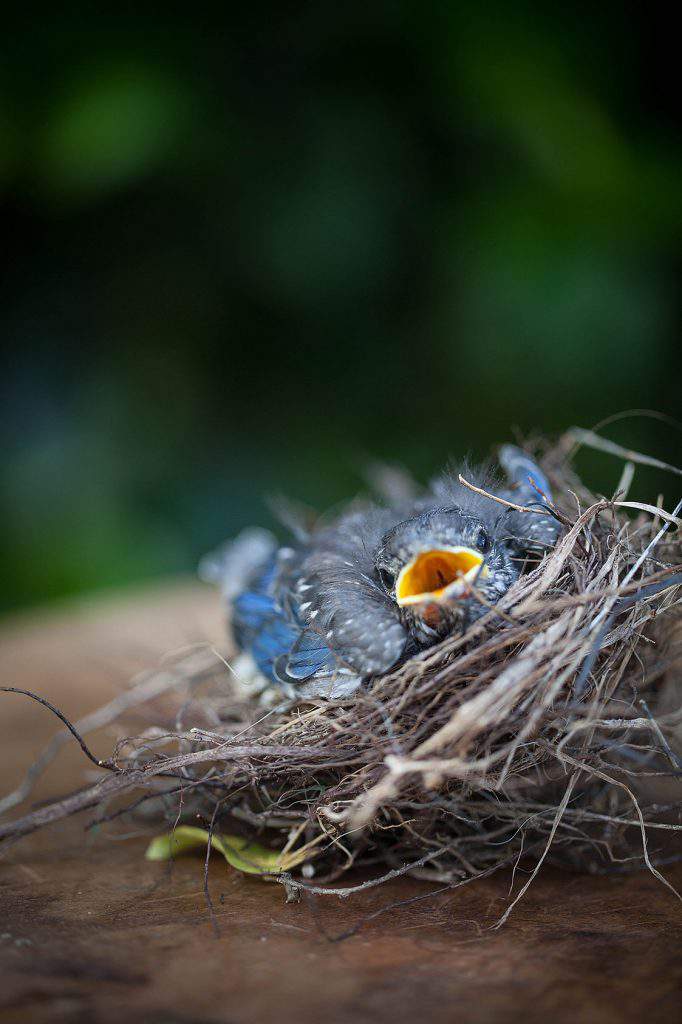 The kids ran into the house grabbed some latex gloves, grabbed an old nest they keep for just such purposes and plotted a plan of action because that's what kids do.
I grabbed my camera and a prop stool… because that's what bloggers do.
Reluctantly, I agreed the tiny house guest could stay with us for just one night.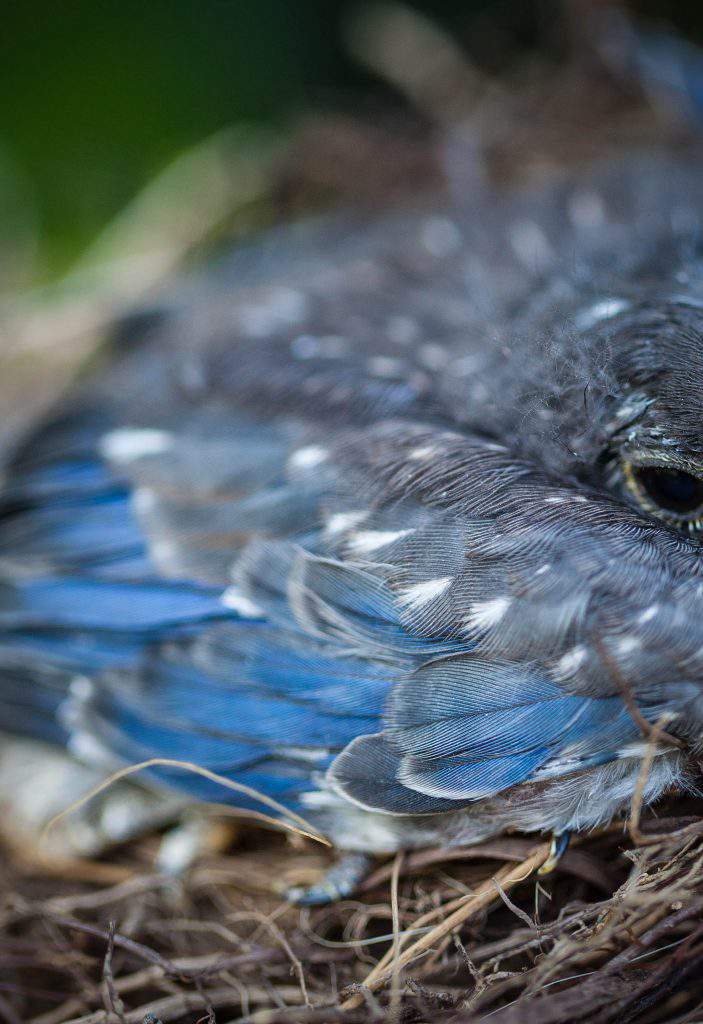 We've watched bluebirds grow up for many seasons.
It's always a joy to see those soft, gray tufts turn into vibrant blue feathers.
By the way, I've written about the sweet bluebirds who live and fly around my home before.
You can read that previous post which also has bird-watching tips,  HERE.
Oh,  and if you love bluebirds as much as we do, you might like my adorable, nesting bluebird cupcakes HERE.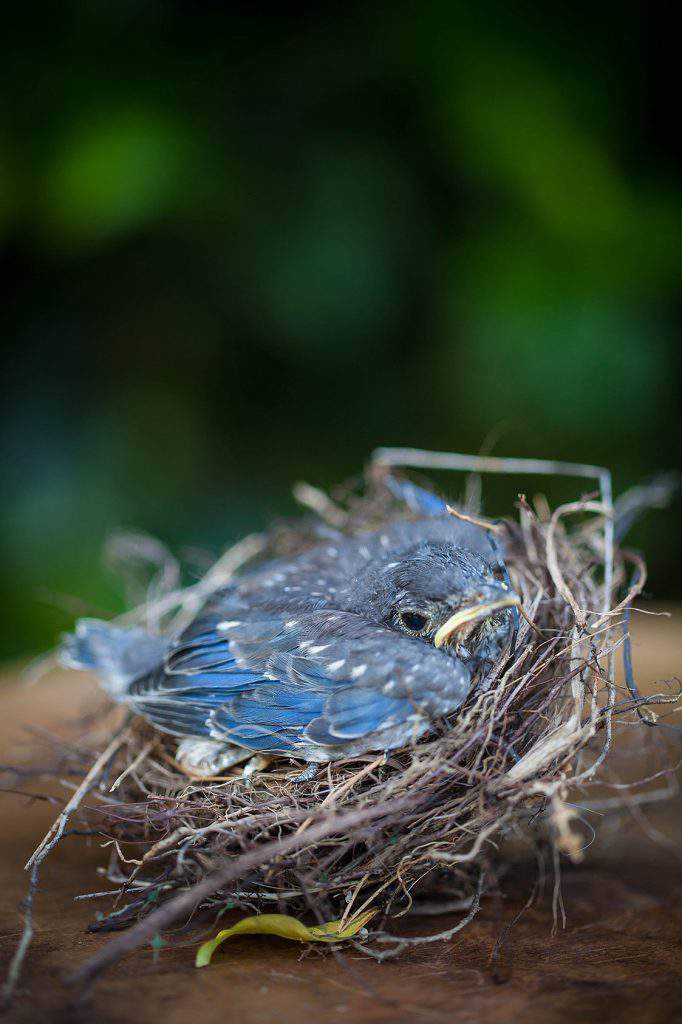 The kids concocted a bird mush from a recipe they found online and placed the morsels inside a box along with the bird and nest.
Everything was put on our screened-in back porch.
Cameron and Jordy couldn't help checking on the bird just about every hour until bedtime.  I guess there are some things, kids never outgrow.
The following morning the most amazing thing happened.
When we looked out onto the porch, the baby bird was out of the box and on the deck flooring with his little face pressed against the screening.
Outside, on the other side of the screen was the mother bluebird. She was hovering and fluttering at the screen directly across from the baby bird.
Mama bird kept swooping toward the screen and she had a long worm in her mouth.
She found her baby.  It was all the more amazing to witness because the little bird was no where near where we initially picked it up.
Of course, that's what mamas do but we all still felt a little pang in our heart watching  Mother Nature play out in this way.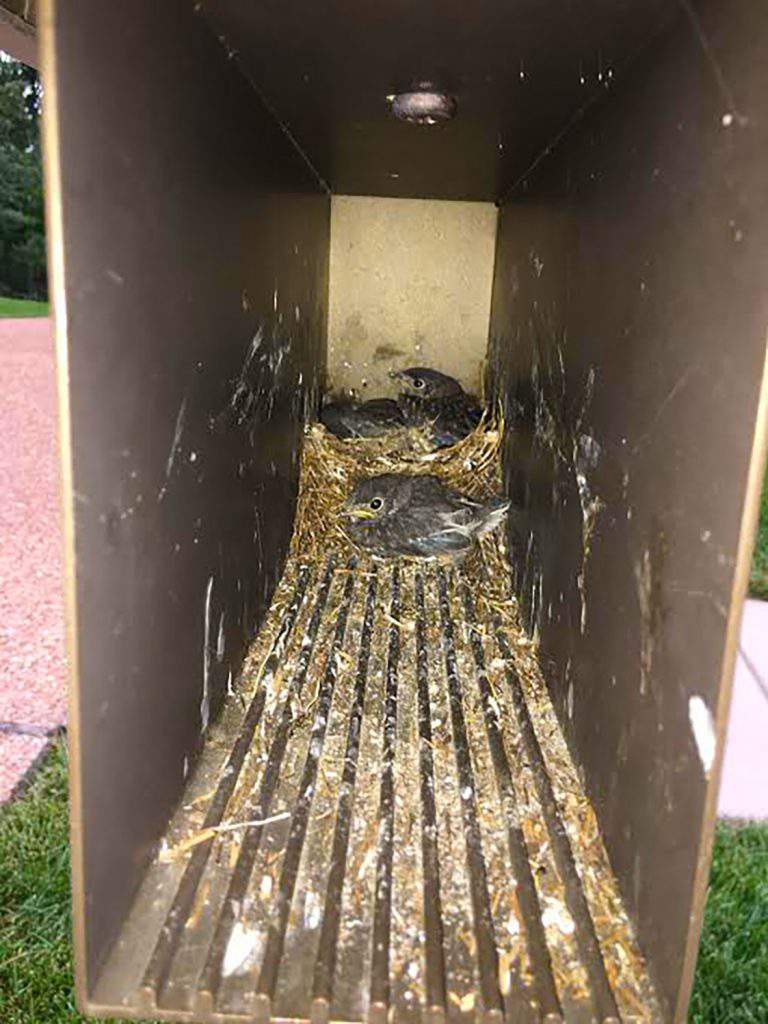 The kids knew right away they had to put the baby back in the box with its siblings.
Two days later, all the birds were gone from our newspaper box.
It was time for them to take off on their own after all.
Well, that is what baby bluebirds (and eventually teenagers) do.
Tweet, tweet.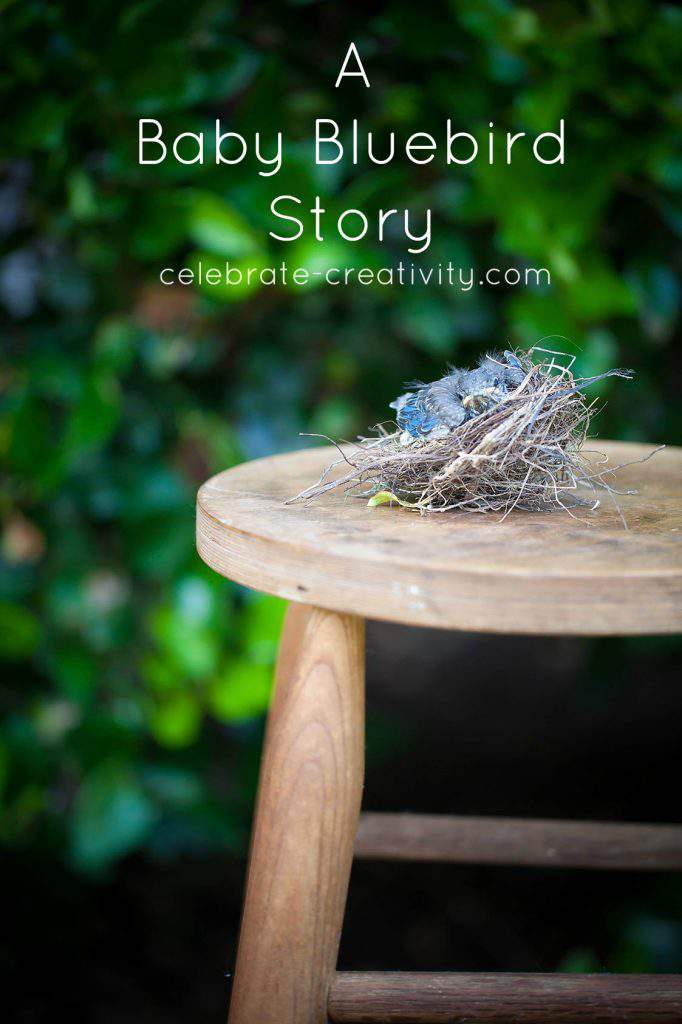 Thanks for stopping by.
See  you back here next time. ♥