Last week, I showed you the adorable baby deer who took up residence in my front yard… this week I'm turning my attention to baby birds.
What can I say?  We have a lot of baby wildlife around our house.
I was inspired to write a post about bird watching after coming across this old photo of a baby bird caught hiding in my rose bushes last year.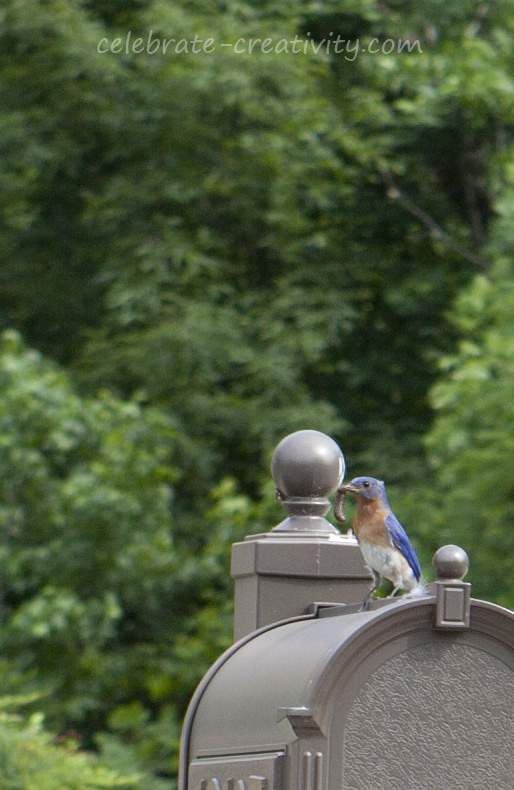 First, I should say I live in house filled with bird lovers and bird watchers.
NOTE: I've listed 10 tips to get your own bird-watching started, further down in this post.
Our affinity for feathered friends intensified over the years thanks to the regular appearances of mama bluebirds.
The bluebirds show up, inhabit our newspaper box and basically turn it into their own home.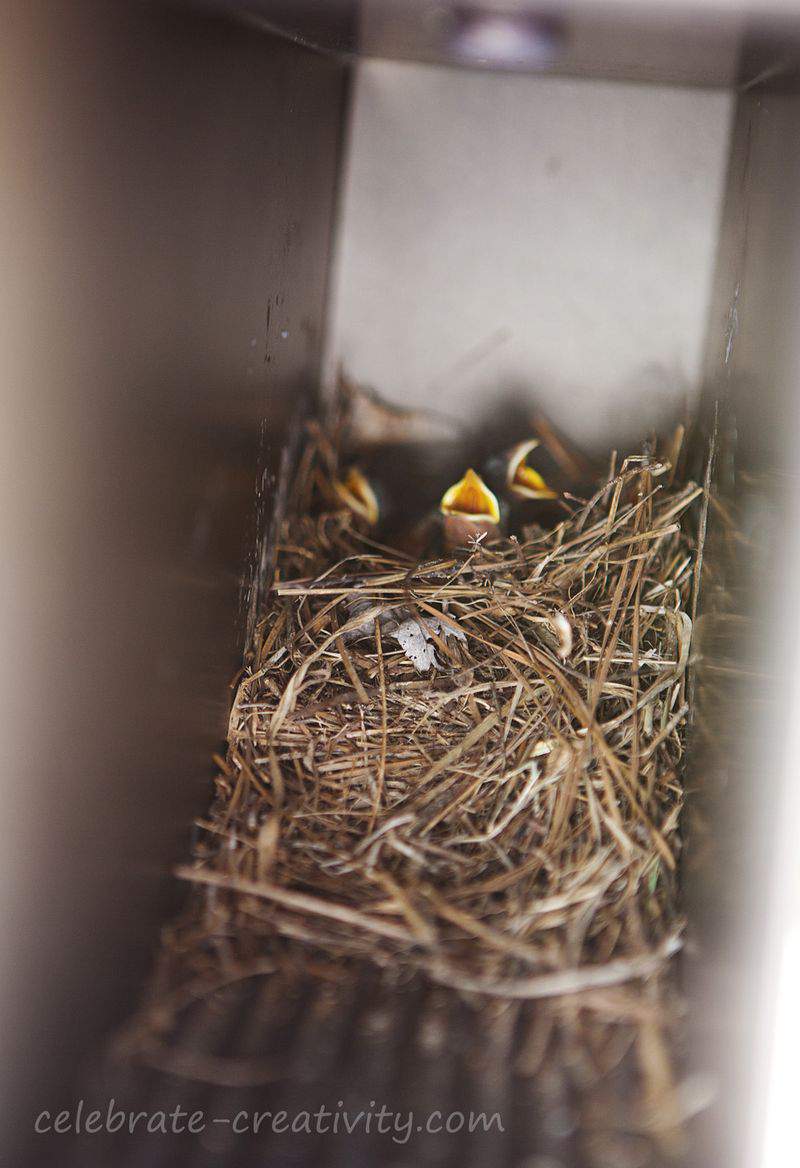 It's so much fun to get such a close-up view of nature.
The mama bluebird goes on her daily hunts and the hungry recipients eagerly await their next meal.
When we tap lightly on the box, the babies rear their little heads up from the nest and open and close their beaks as if to say, "give me eats".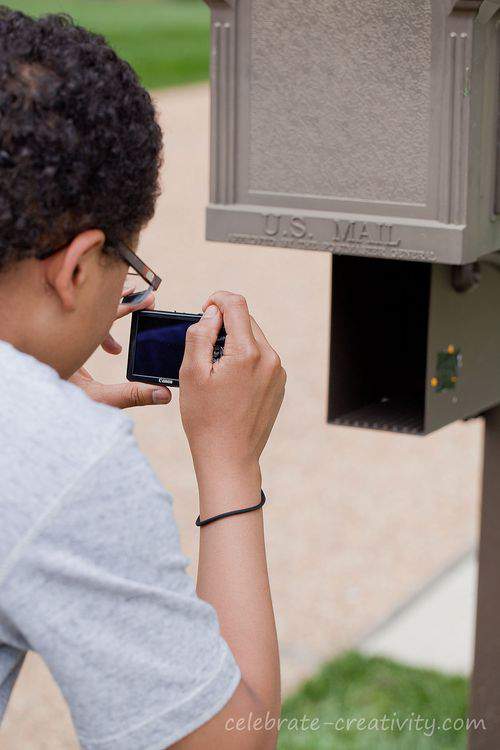 Ever the budding photographer, Jordy keeps his own camera at the ready to capture whatever little bird beaks pop up.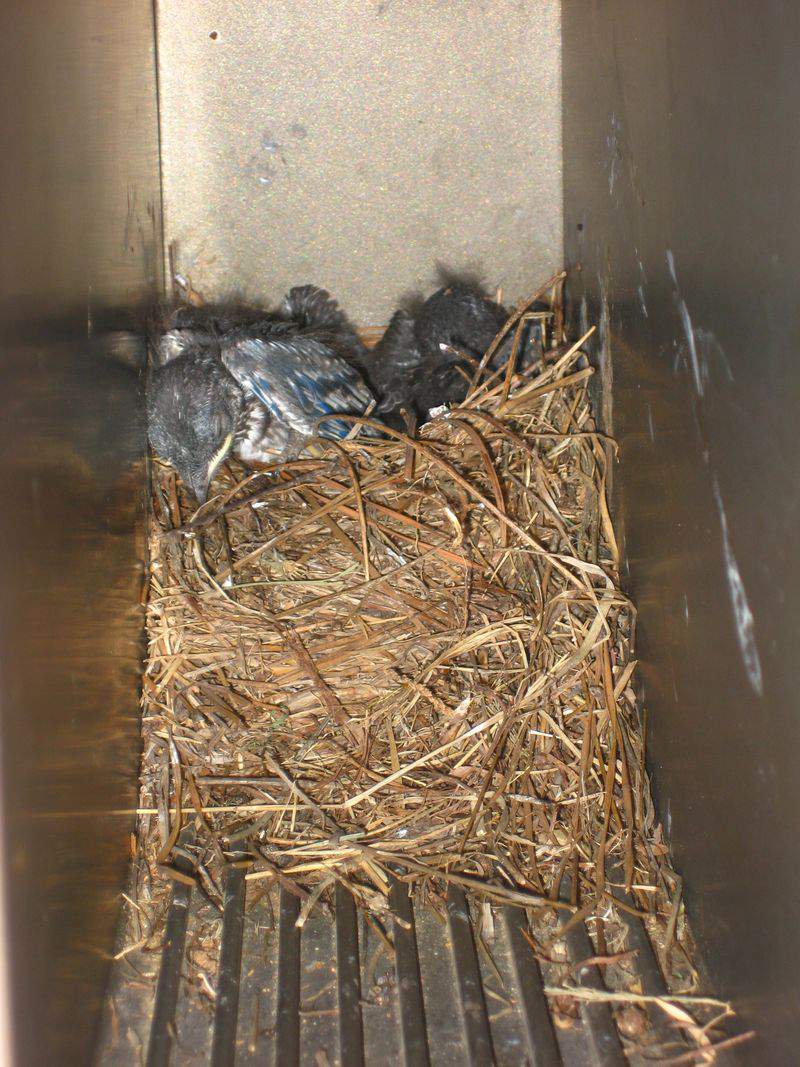 The photo below is actually one that Jordy snapped. 
This baby bluebird (her color is just starting to come in) may look weak right now but as you'll see further down in this post, she gains her strength quickly.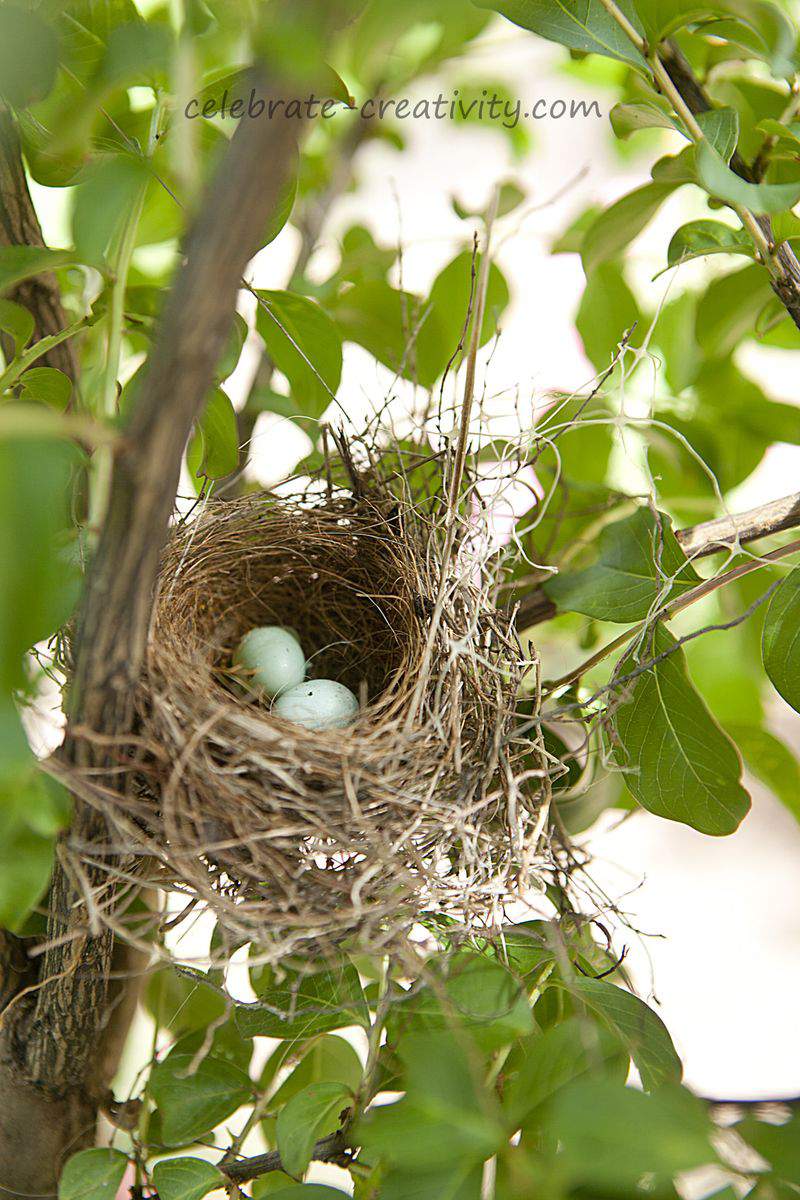 We're always on the lookout for bird nests around our home and it doesn't take much to find them.
These pretty blue eggs were spotted in one of the trees that sits in the middle of the rose bed I featured here last week.
Check out these spotted eggs.
Cameron stumbled upon these un-attended eggs nestled on the ground of all places.
Yes,  oddly enough… this nest was built among fallen leaves and gravel.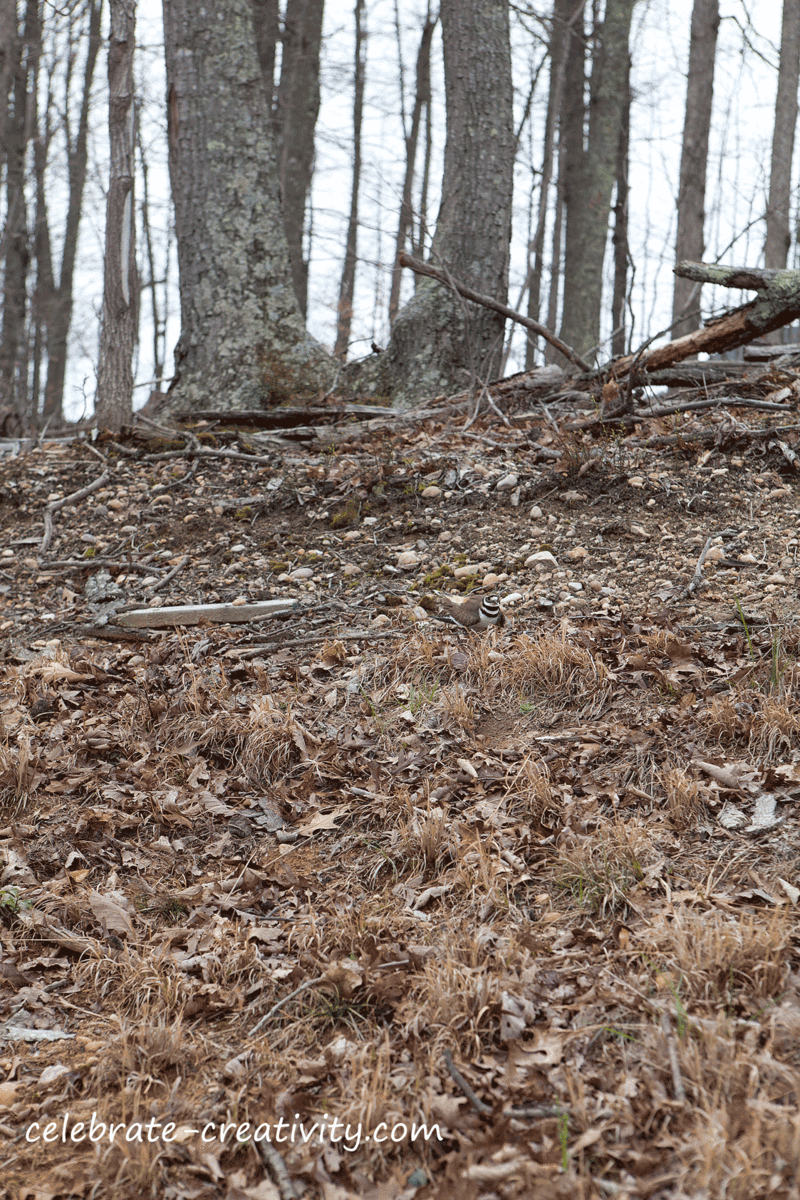 The following day, we searched for the eggs again and found the owner.
This mama bird blends in perfectly with the environment.
Quickly, can you spot her?  Time's up.
Here she is.
She squawked a bit as we approached but settled down when she seemed to realize we meant no harm.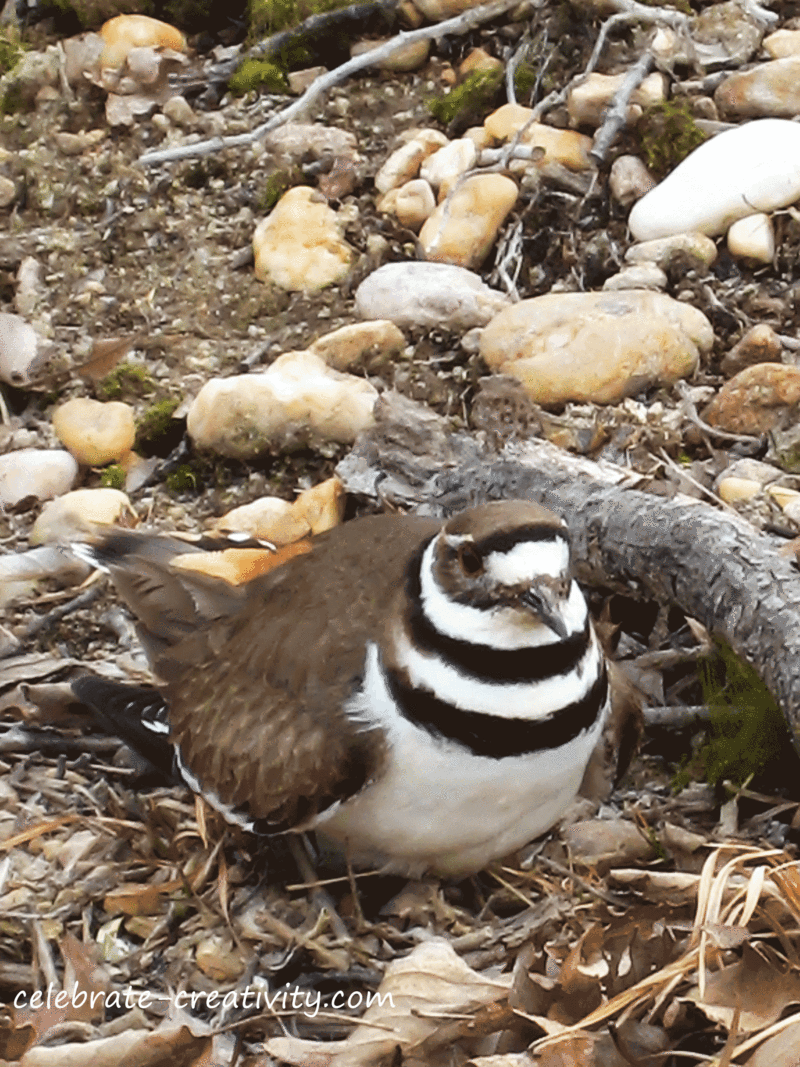 She sat perfectly still for us to get all the photos we wanted.
We snapped away and then left her to her unusual ground nesting.
Seems like an awfully unsafe place to lay eggs.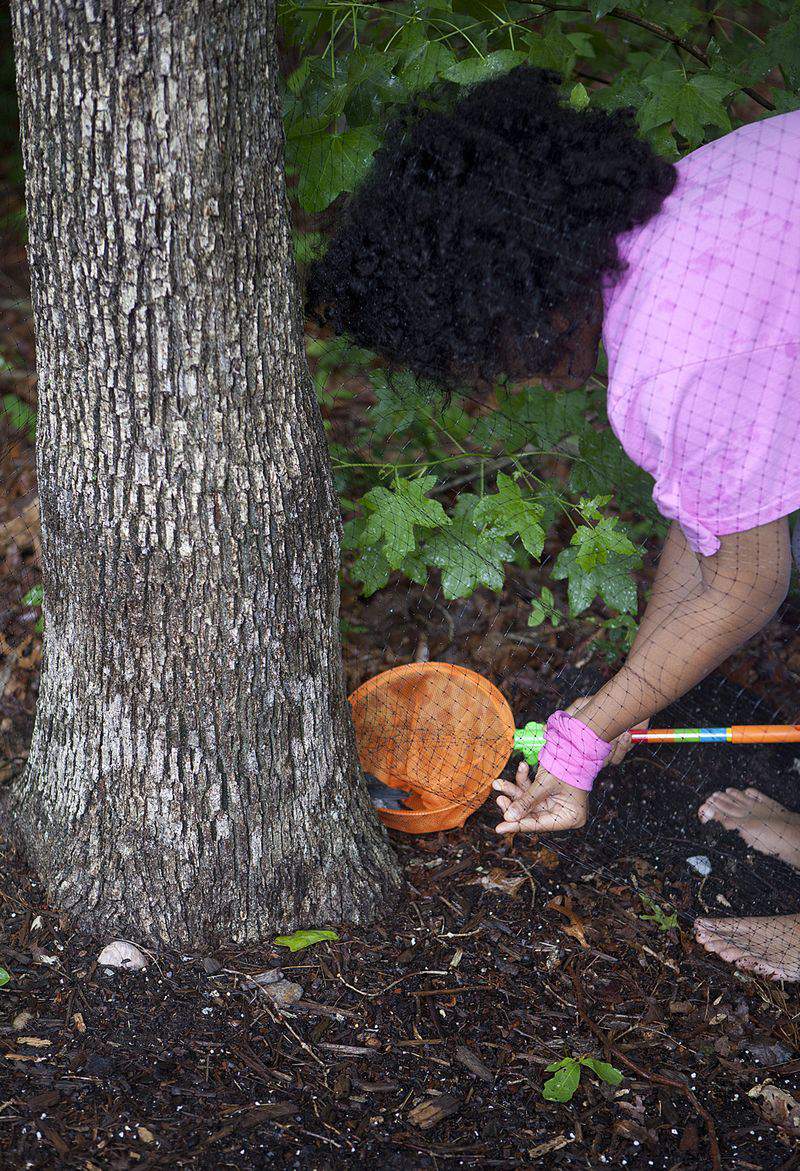 Remember the bluebirds from my newspaper box?
We found one of them caught in my deer fence mesh and Cameron was able to free it and scoop it up with a butterfly net.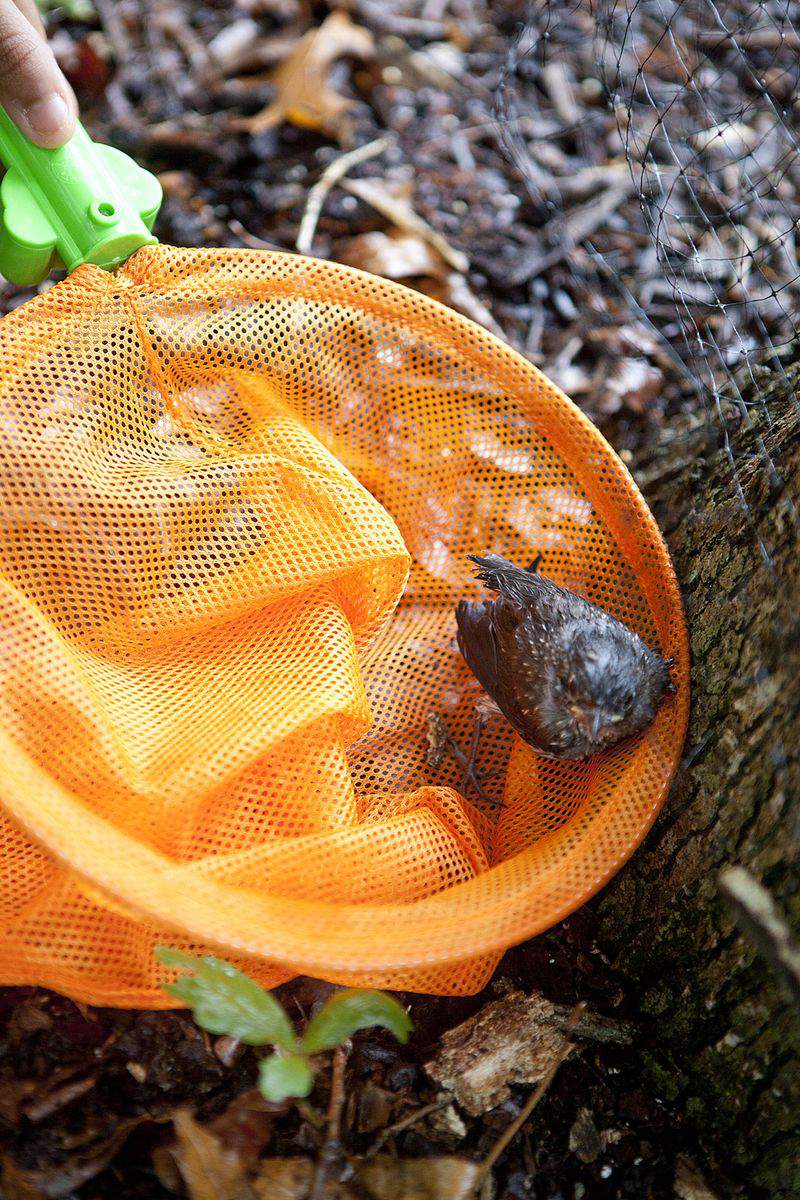 Poor baby bird.  It was wet and clearly scared.  No way to know how long she had been stuck.
At first, she (or he) seemed very unsure of her wings and flight ability but as soon as Cameron lifted the net, she flew off swiftly… and quite confidently.
As much as we love to watch the birds that fly around our home and yard, sometimes, it seems the birds may be just as curious about us.
I snapped this photo from my kitchen window.
Of course, we encourage our feathered friends to visit and stay a while.
Two large, well-stocked bird feeders in the backyard provide an enticing invitation and all hungry birds are welcome.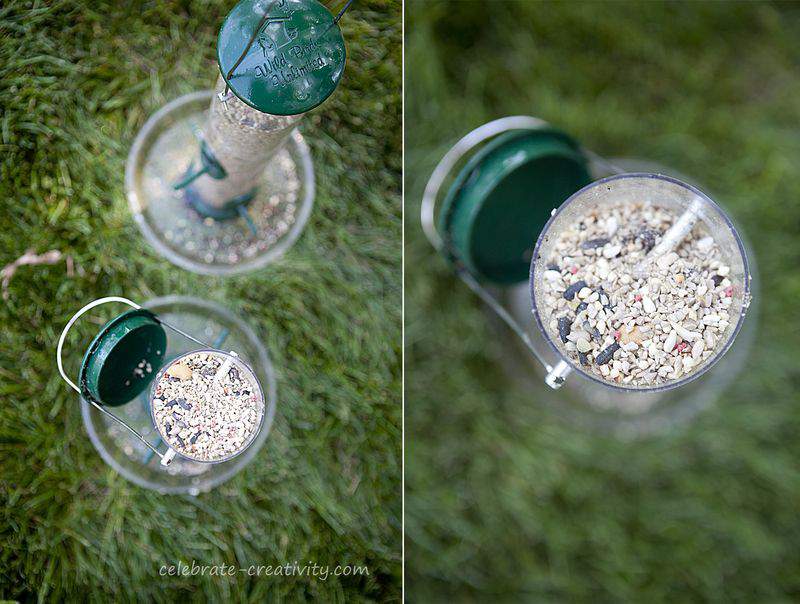 Well all birds are welcome… except for crows.
I can't stand crows (that is, unless it's Jon Snow from Game of Thrones).
Anyway, all other crows are the absolute worst.
They're loud, mean, pushy bullies and they must be among the greediest birds on the planet.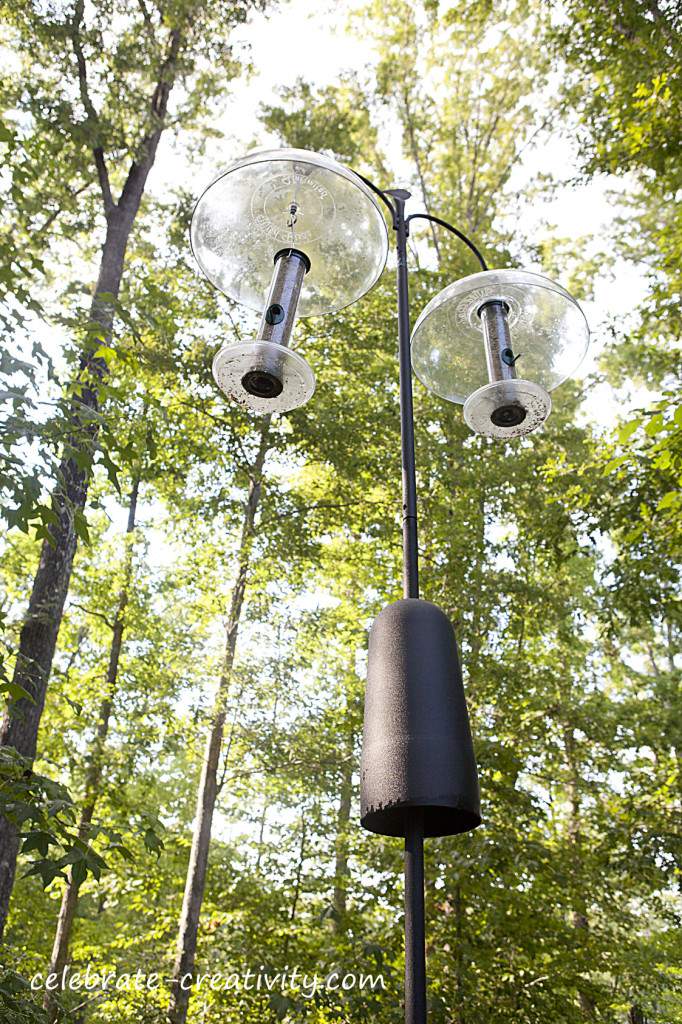 Oh, if you're wondering about this bell-shaped attachment, it's designed to keep the squirrels from getting a grip on the pole and raiding the feeders.
Our squirrels are pretty tenacious too.  They keep trying to get onto the feeders and while they can climb the pole, when they get to the bell, they slip right off of it.
That's actually pretty funny to watch.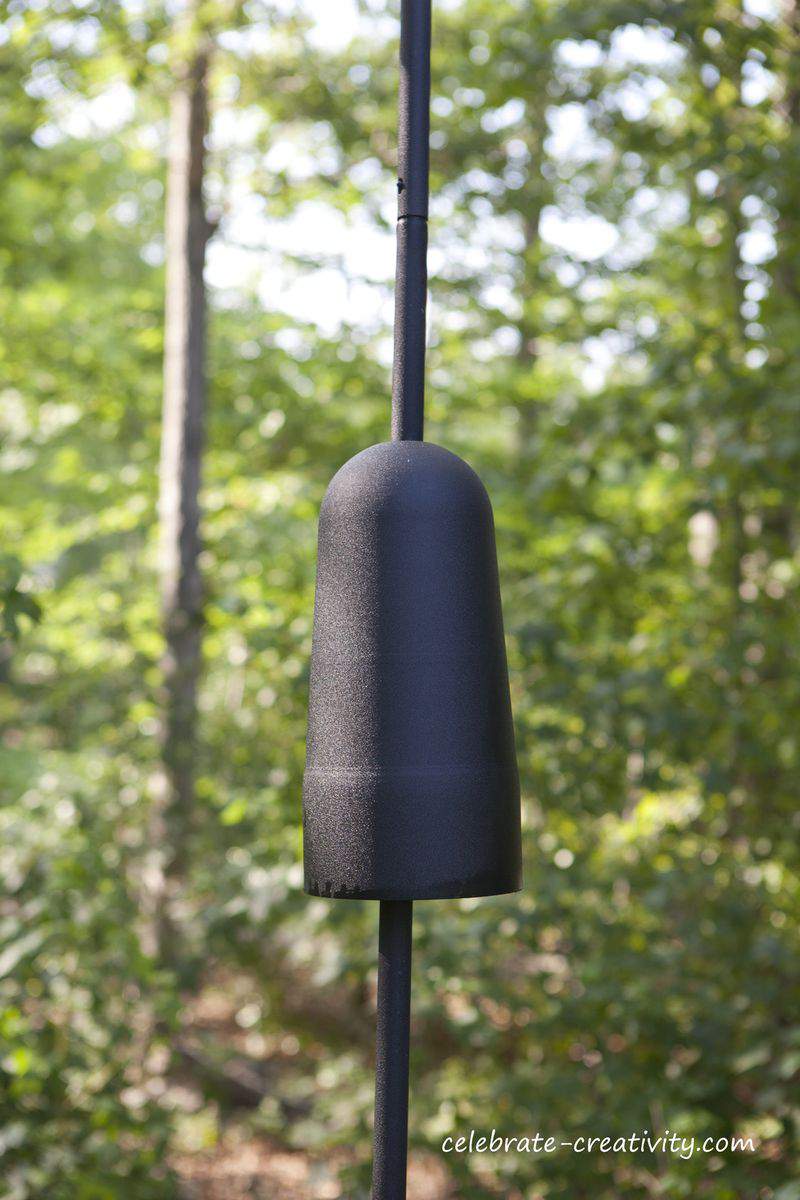 Ah, a visitor.  This little Goldfinch came to the right place.
Breakfast is now served… and lunch and dinner too if you please.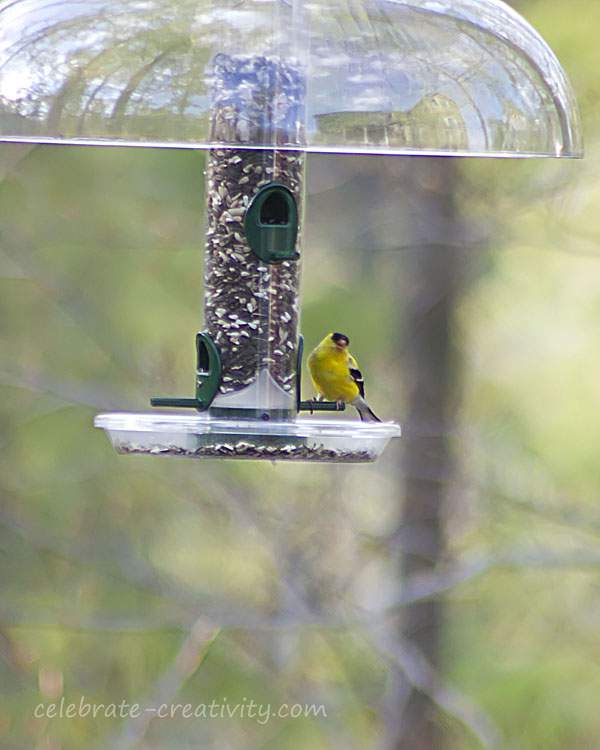 If you've been thinking about organizing the bird lovers in your household, here are 10 TIPS to get you started on this fun hobby.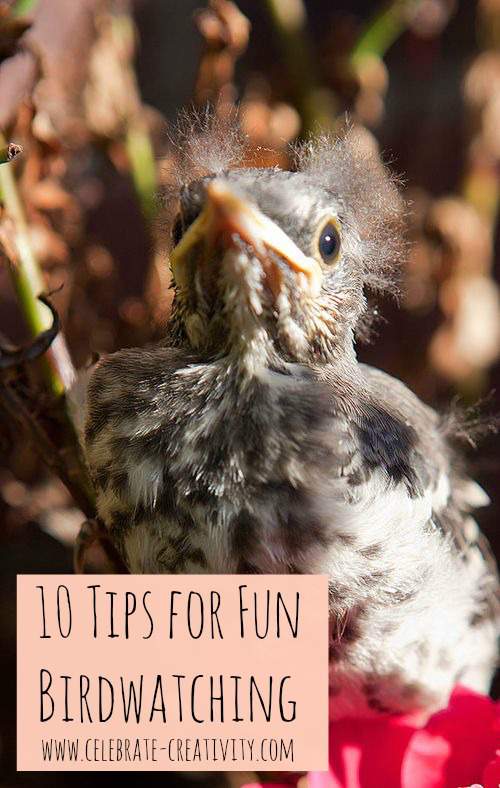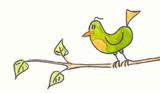 10 BIRDWATCHING TIPS FOR BEGINNERS
 1.   Purchase a field guide.
2.   Get good binoculars.
3.    Know what to expect in your area.
4.   Learn the habitat of the species in your area.
5.   Join a birdwatching group.
6.   Try a birding trip or sightseeing tour in your area.
7.   Read birdwatching magazines.
8.   Attract birds with treats to bring them to you.
9.   Record your bird sightings and be quiet and patient observers.
10.   Be curious, have fun and be kind to birds  (except for crows).
Meanwhile, when it comes to birdwatching, Cameron and Jordy take it to heart.
They carve time out in their schedules to search for and quietly sit and observe our winged visitors. 
Jordy keeps an eye out with binoculars while Cameron uses a birding journal to keep track of everything that pops that flies into view.
It's filled with detailed notes, comments and meticulously drawn and labeled sketches of the various birds in residence.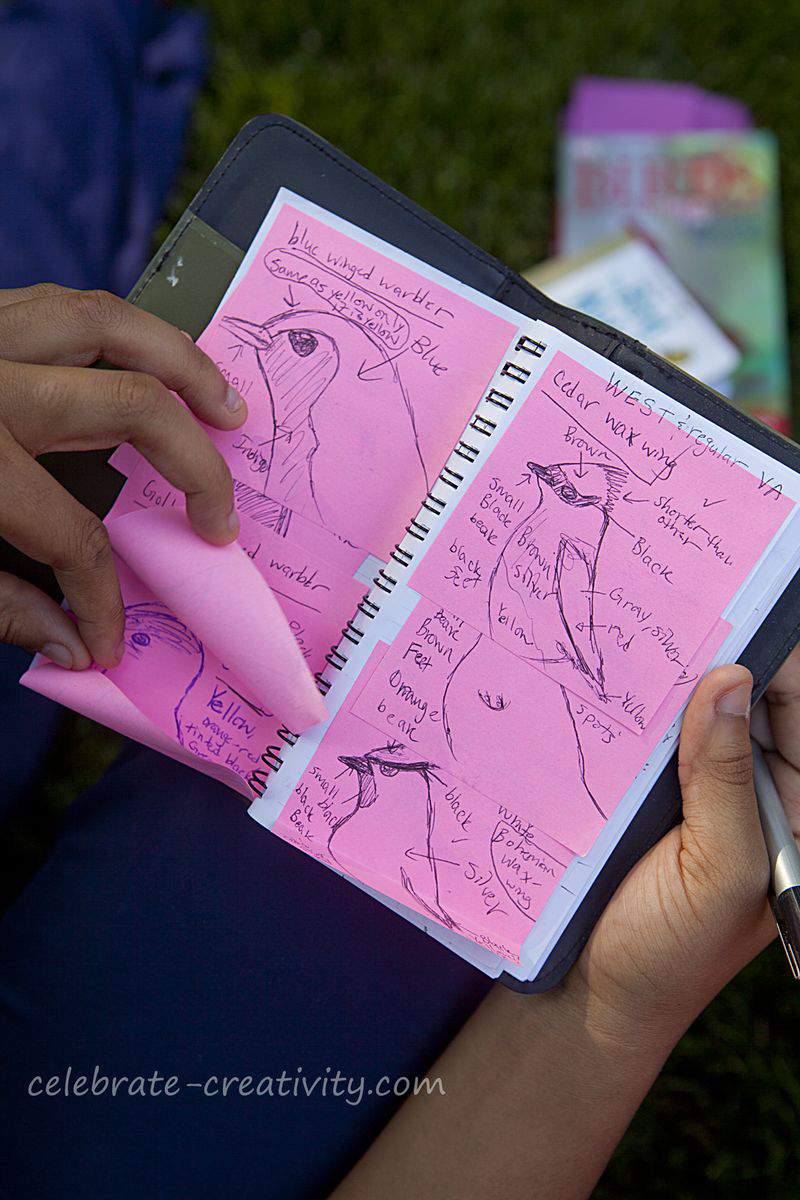 This is definitely a pretty cool hobby as hobbies go.
Isn't this an awesome way to spend some time?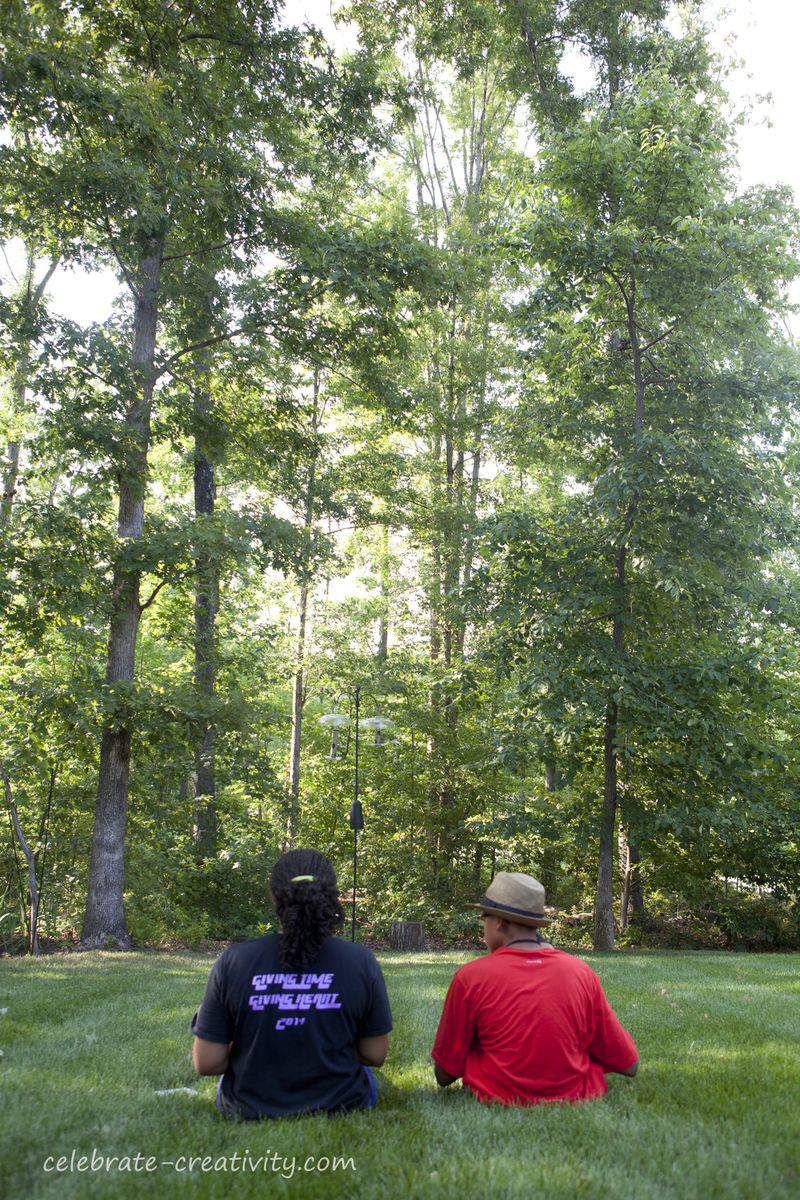 Thanks for stopping by.
See you back here next time. ♥