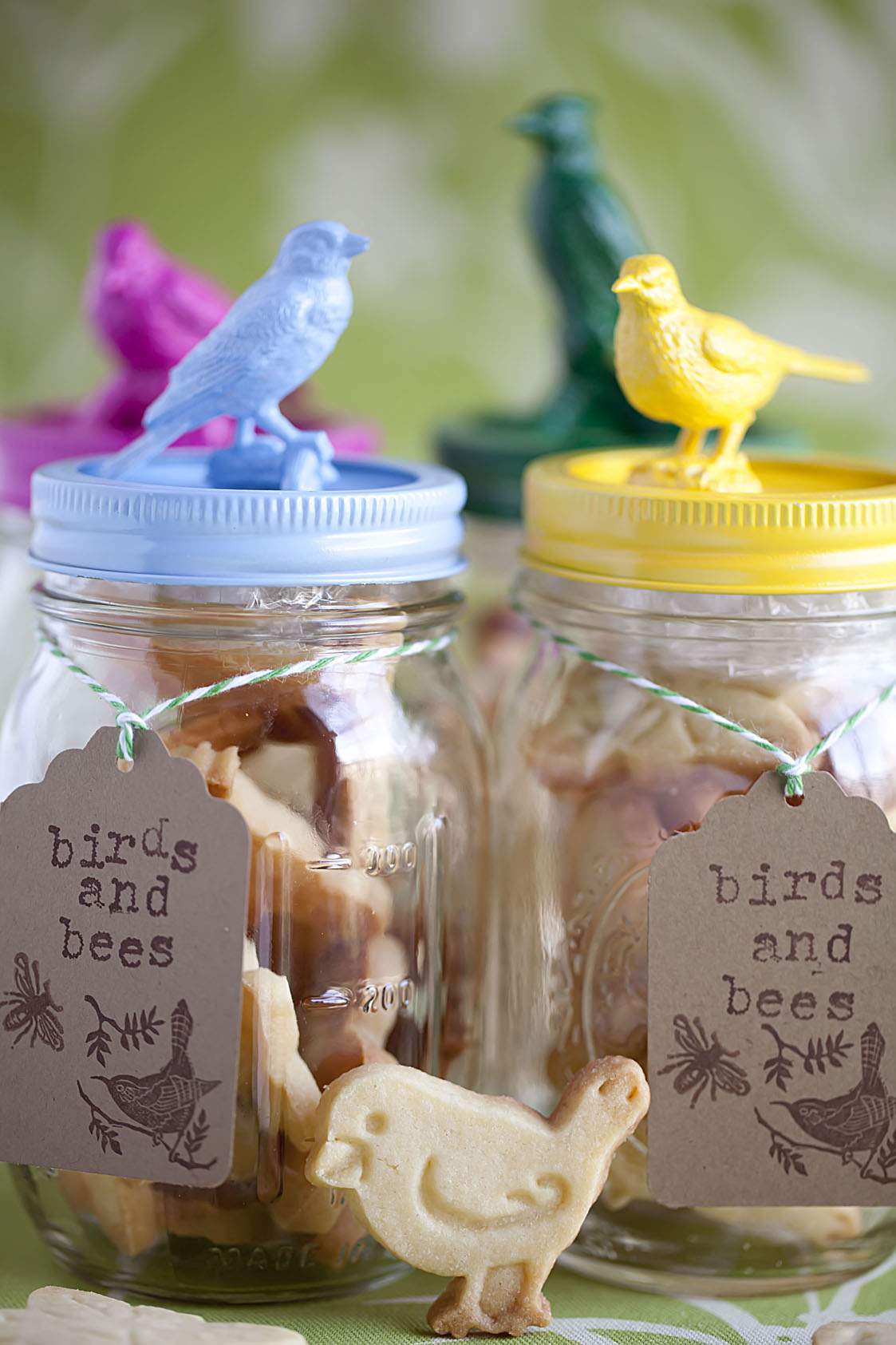 "Let me tell you about the birds and the bees, and the flowers and the trees and the moon up above… and a thing called love".
Those lyrics from the 1965 hit song may take on new meaning when you see these whimsical cookie jars filled to the brim with edible bird and bees.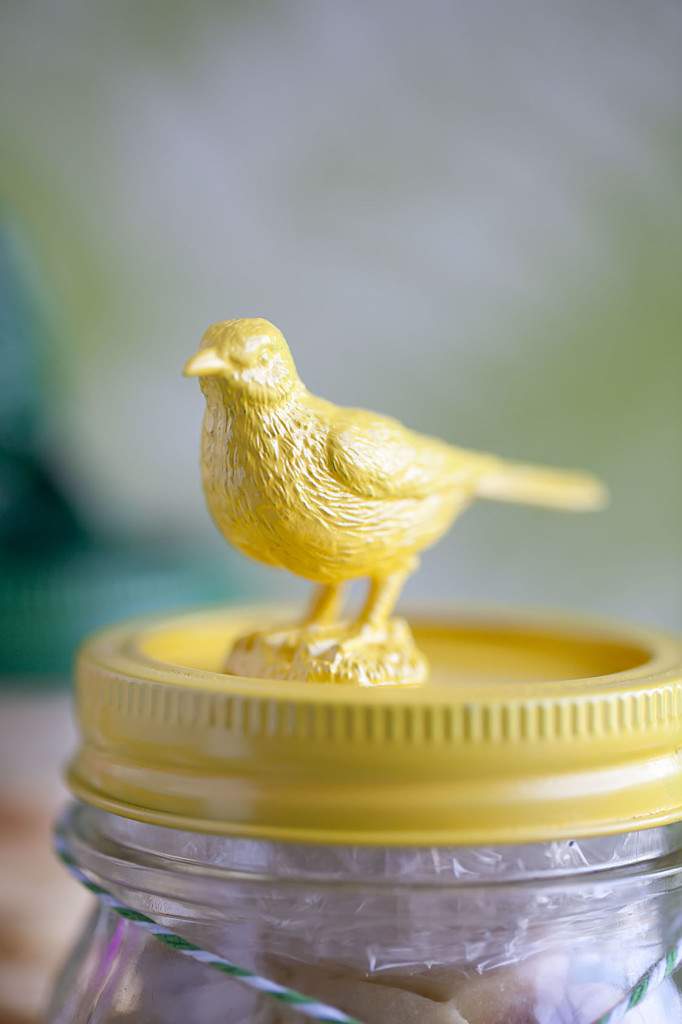 This bird-topped spin on the classic Mason jar is easy to create and the fun-shaped goodies inside will not only get everyone humming that familiar tune but may also get a few folks talking about… well, you know.
A while back, I made an animal cracker version of this whimsical project  (which includes some fun storage uses for these jars) and I thought it deserved a fresh take in honor of our feathered friends.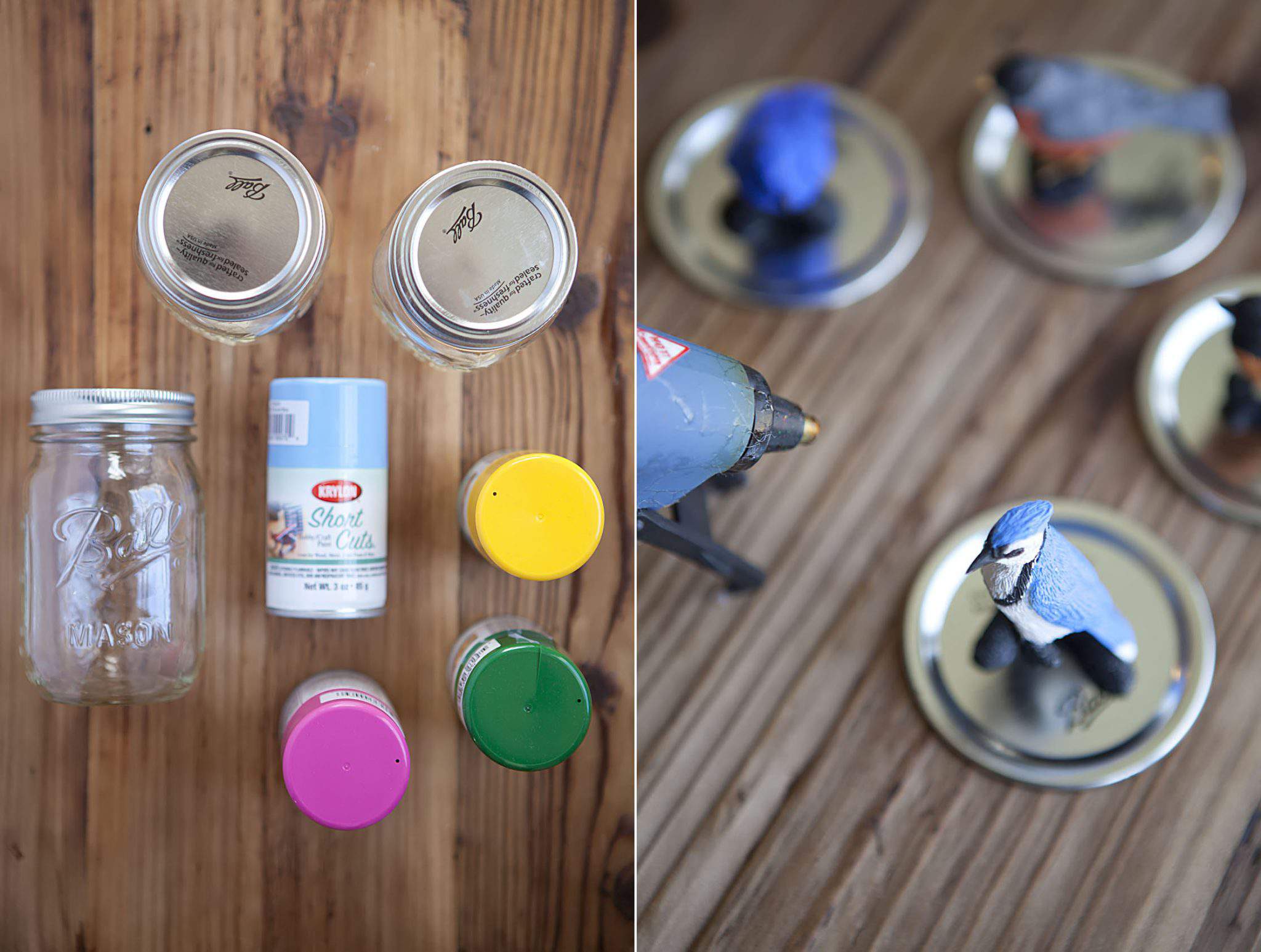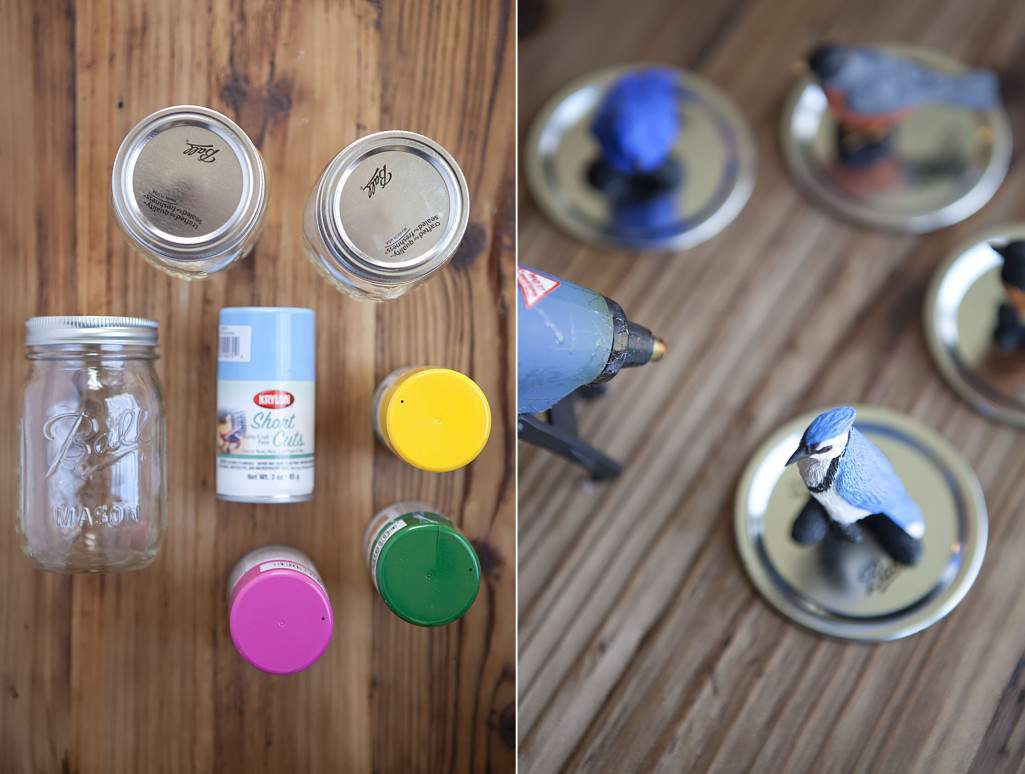 You'll need plastic toy birds, mason jars with lids, assorted acrylic paint and a hot glue gun.
Use your hot glue gun to adhere the plastic bird on top of the jar lid.
In a well-ventilated area, spray paint the bird and lid along with the jar ring to match. Set aside and allow to dry.
Apply 1-2 additional coats of paint to ensure full color coverage.
Once desired color and coverage is achieved, apply a small amount of hot glue to the inside of the jar ring and adhere the lid to the ring.
Spray the bird and lid with a clear sealant and allow to dry.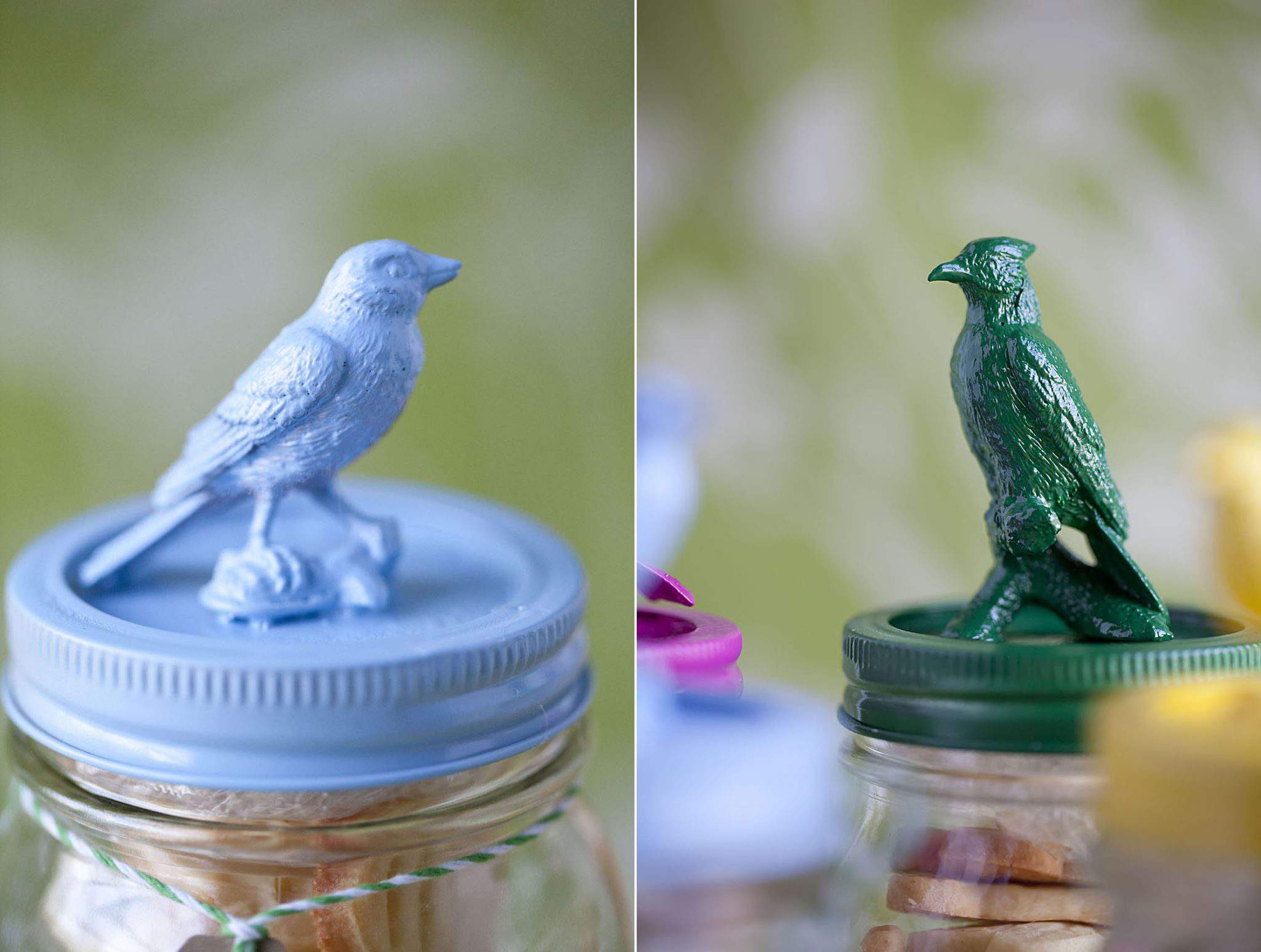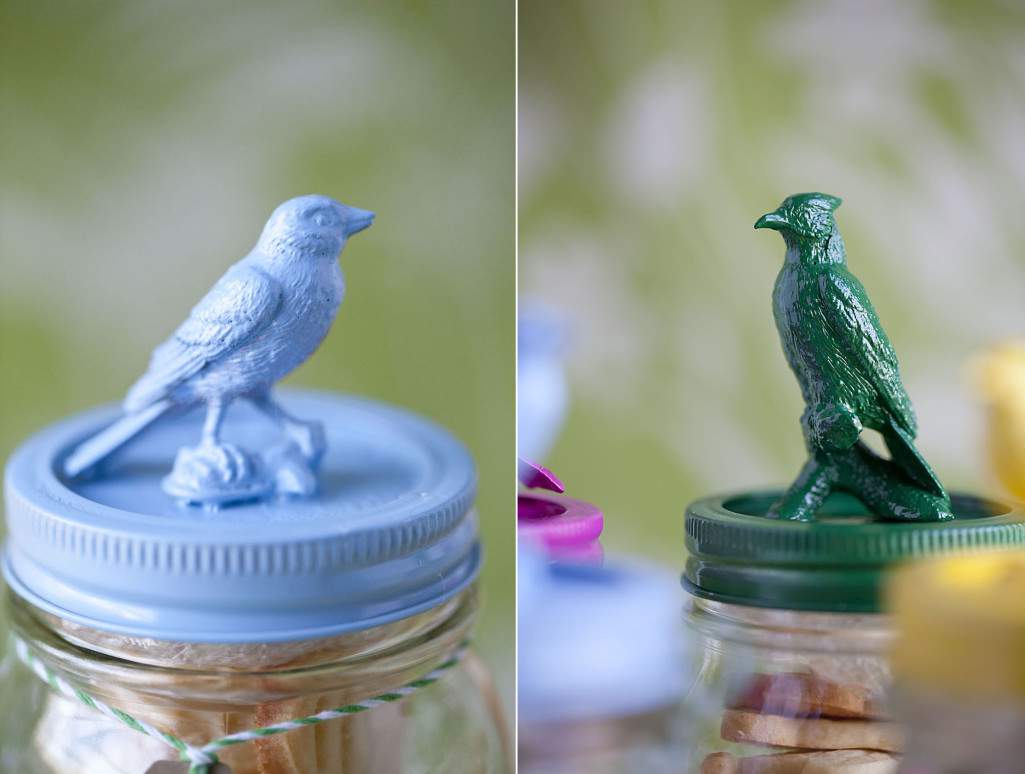 The little bird and bees cookie cutters are just too cute.  They're actually what inspired me to re-create this project.
I picked up the mini-cookie cutters at Williams-Sonoma which carries adorable, spring-loaded cutters in a variety of shapes.
The jars scream for a handcrafted gift tag and those are as simple as stamping a tag adding butcher's twine to wrap around the jar.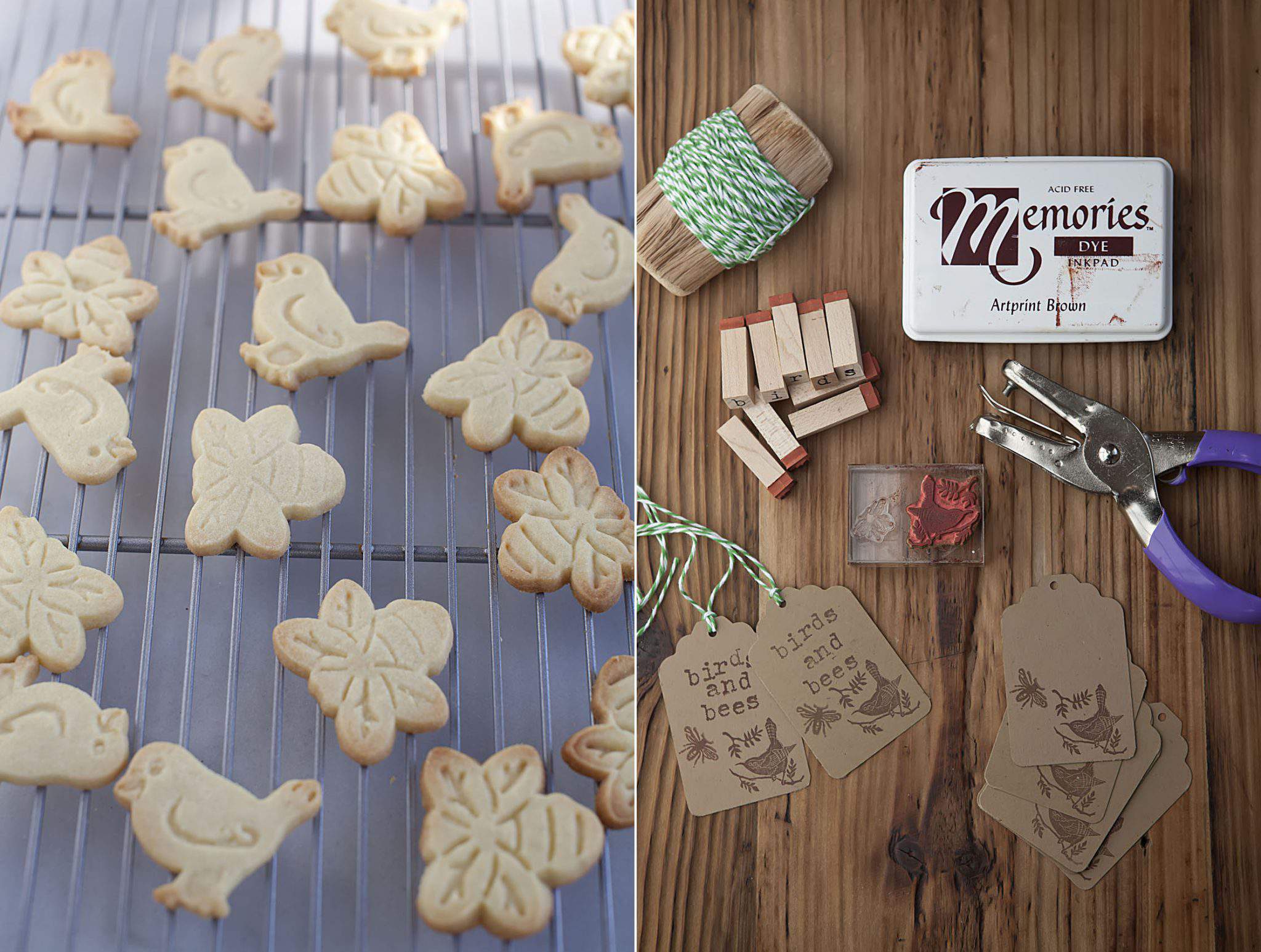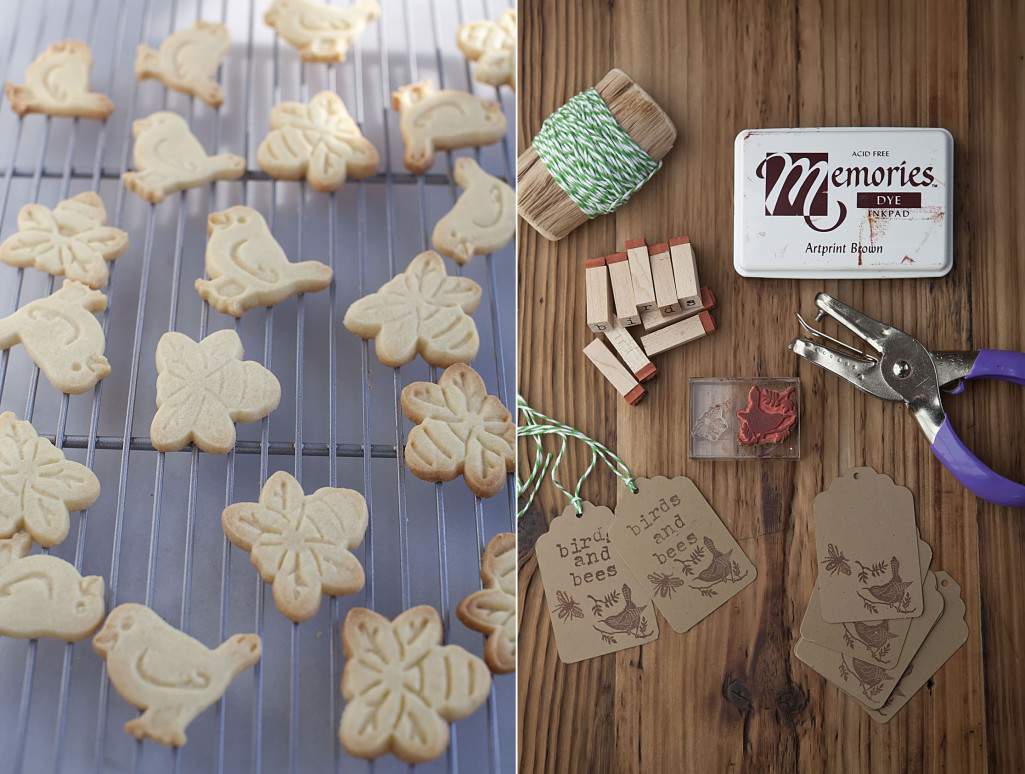 You don't want any cookies to come in contact with any paint from the lids so be sure to securely seal the cookies in plastic wrap or a Ziploc bag before putting them into the cookie jar.
Finish off the presentation with the handcrafted tag and these jars are ready for gifting.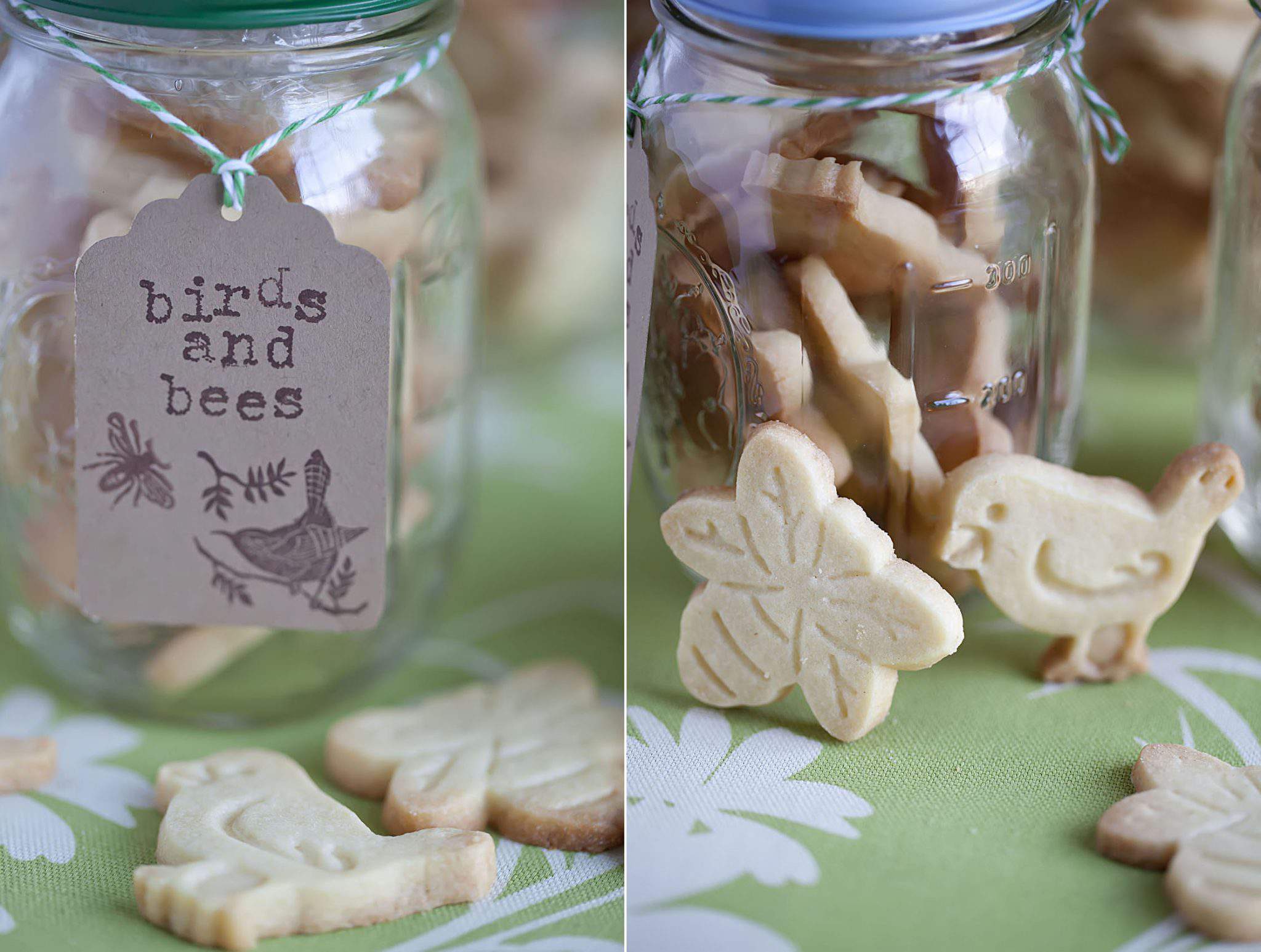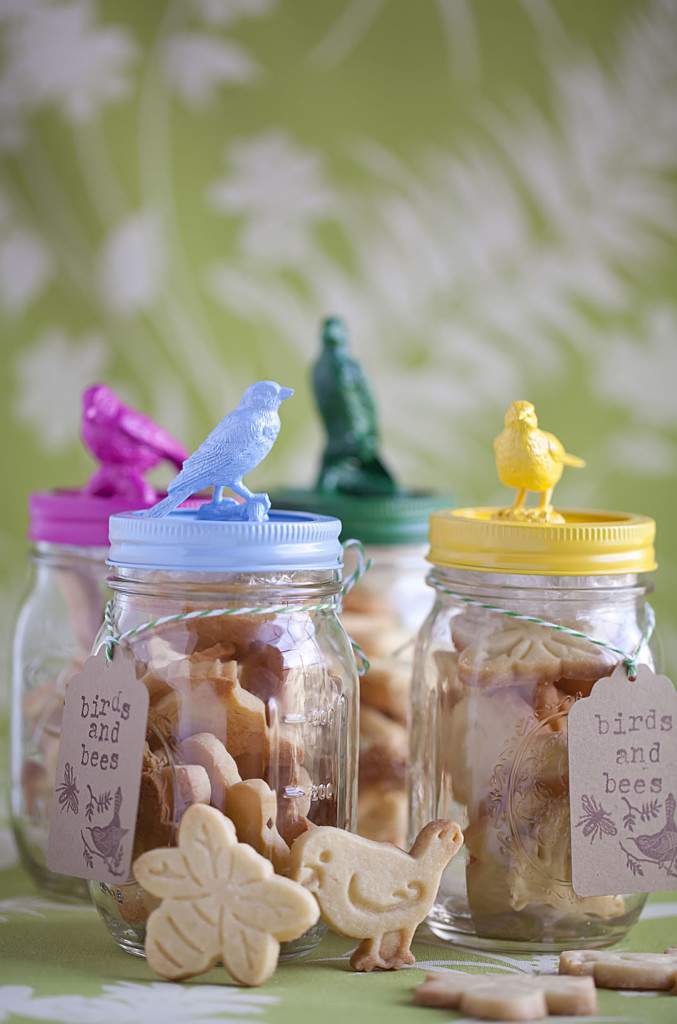 Thanks for stopping by.
See you back here next time. ♥