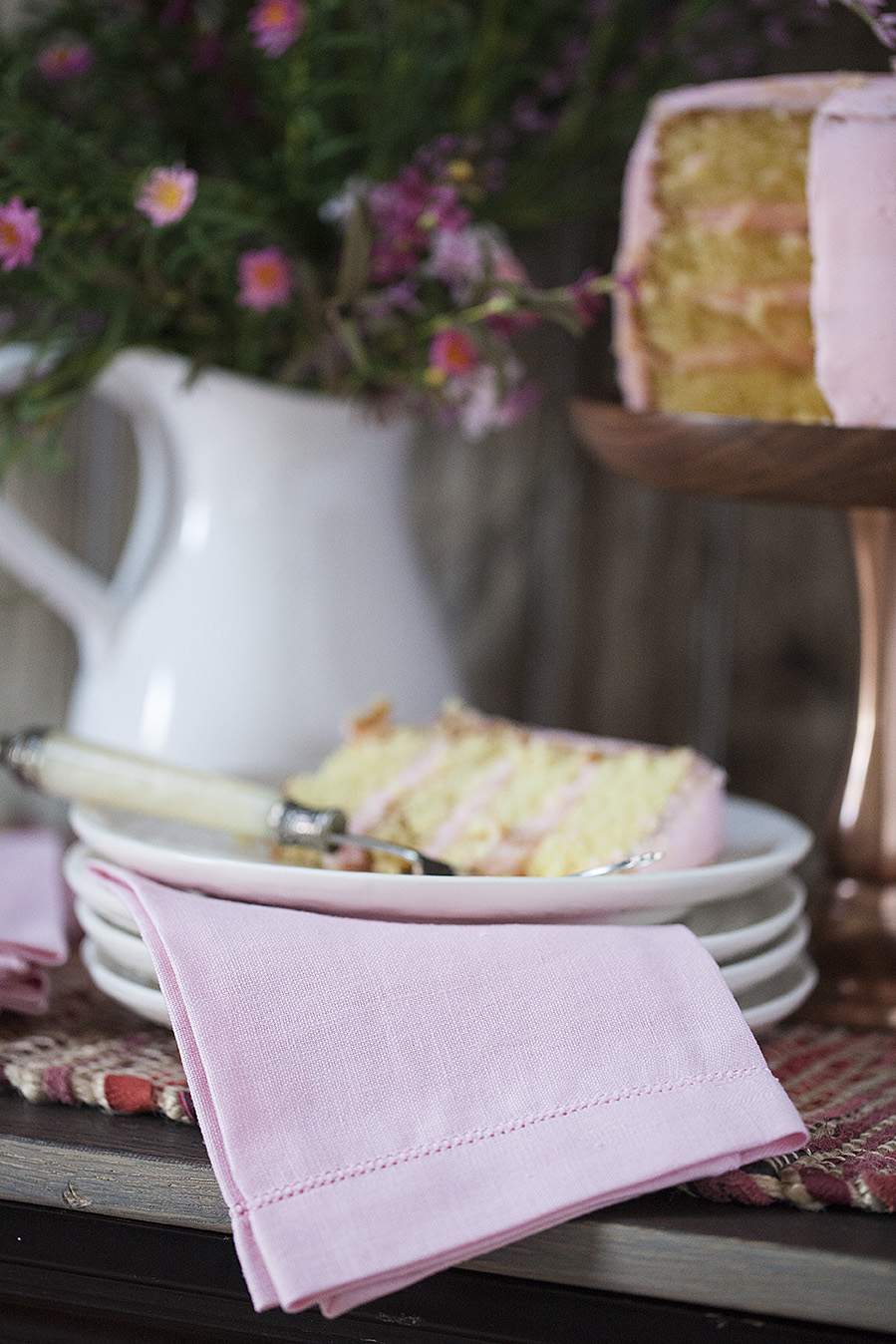 Try not to be too distracted by the pale pink, multi-layered cake… what I really want you to take notice of is the napkin sitting under the sweet looking slice.
See that delicate stitching that runs across the lower part of the linen?
Throughout this post, I'll show you how to use a wing needle to create this beautiful, decorative stitching that can enhance just about any fabric.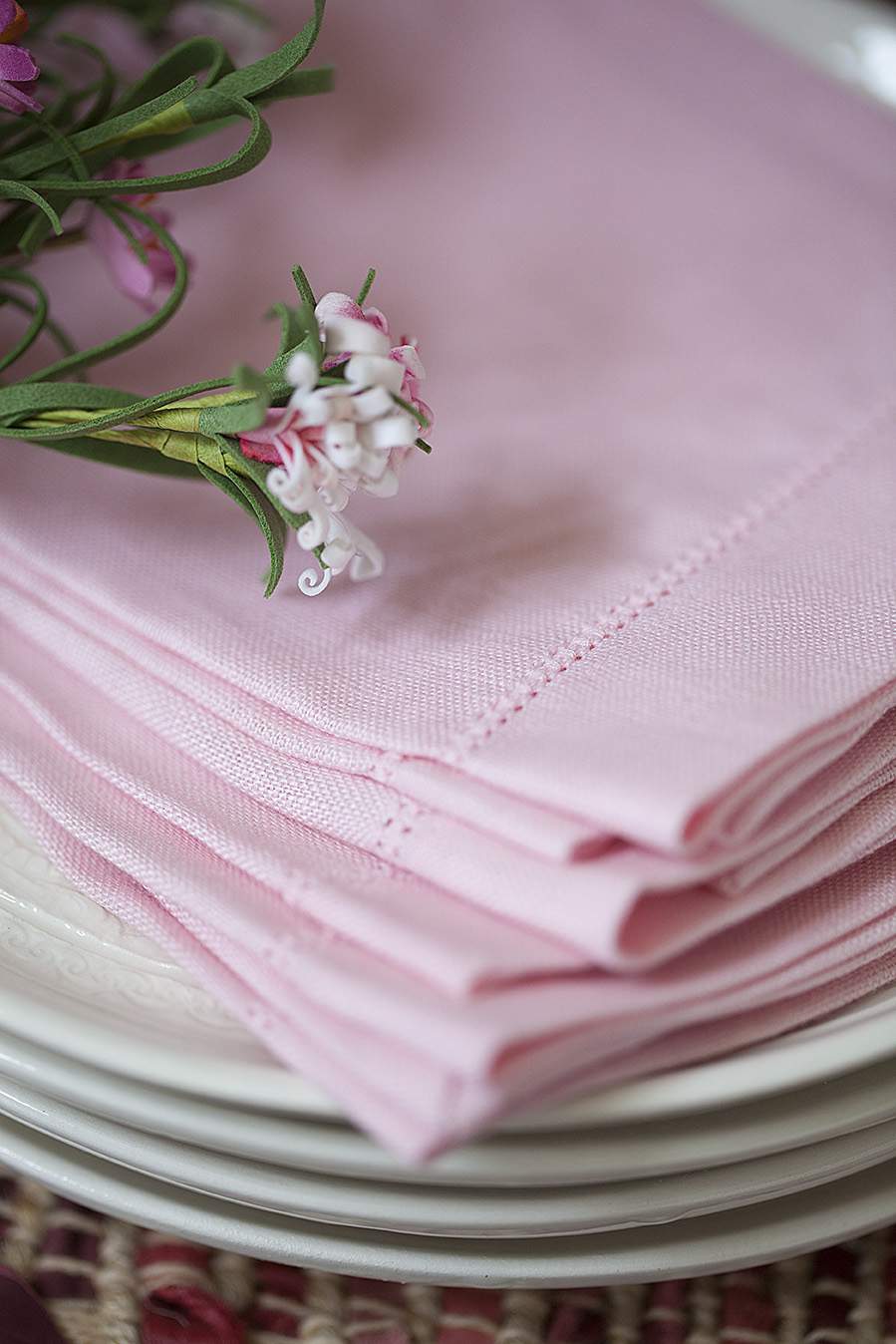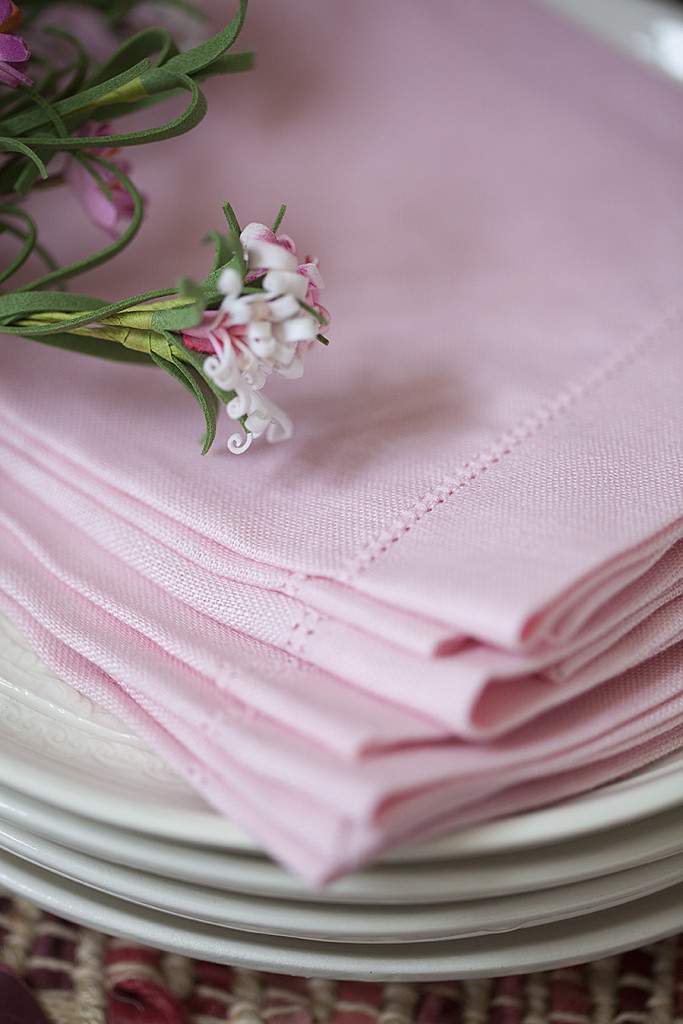 This type of hemstitch is often associated with heirloom items like handkerchiefs and vintage clothing.
As you can see, it looks wonderful on napkins too.
I saw a similar 4-set of linen napkins at Williams-Sonoma HERE for $40.
Well, after you read this post, you'll see how easy it is to make a beautiful set yourself… at a fraction of the cost.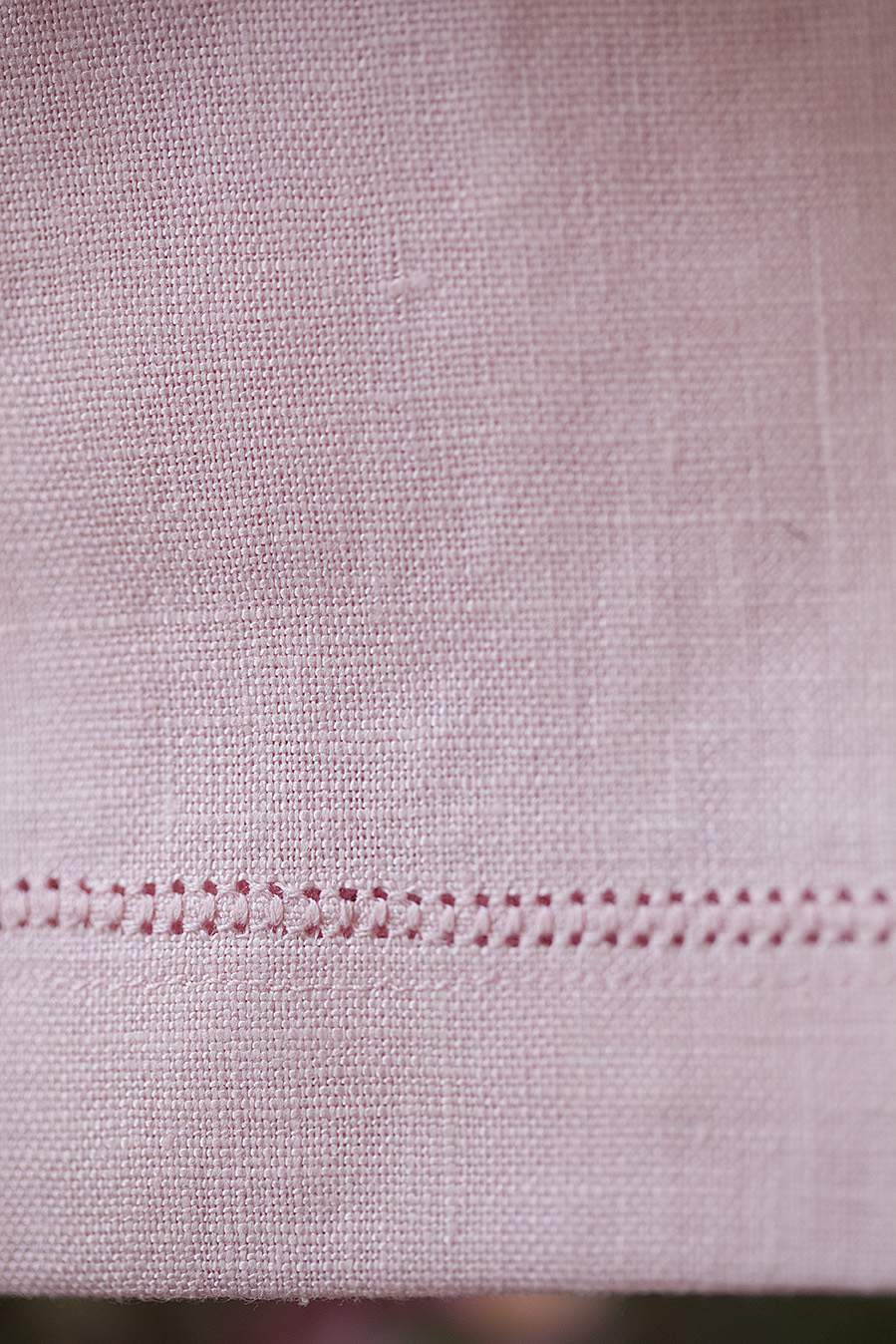 The hemstitch technique creates continuous tiny holes that are wrapped with a box-stitch.
At the heart of this distinct and elegant presentation is one simple and inexpensive sewing tool.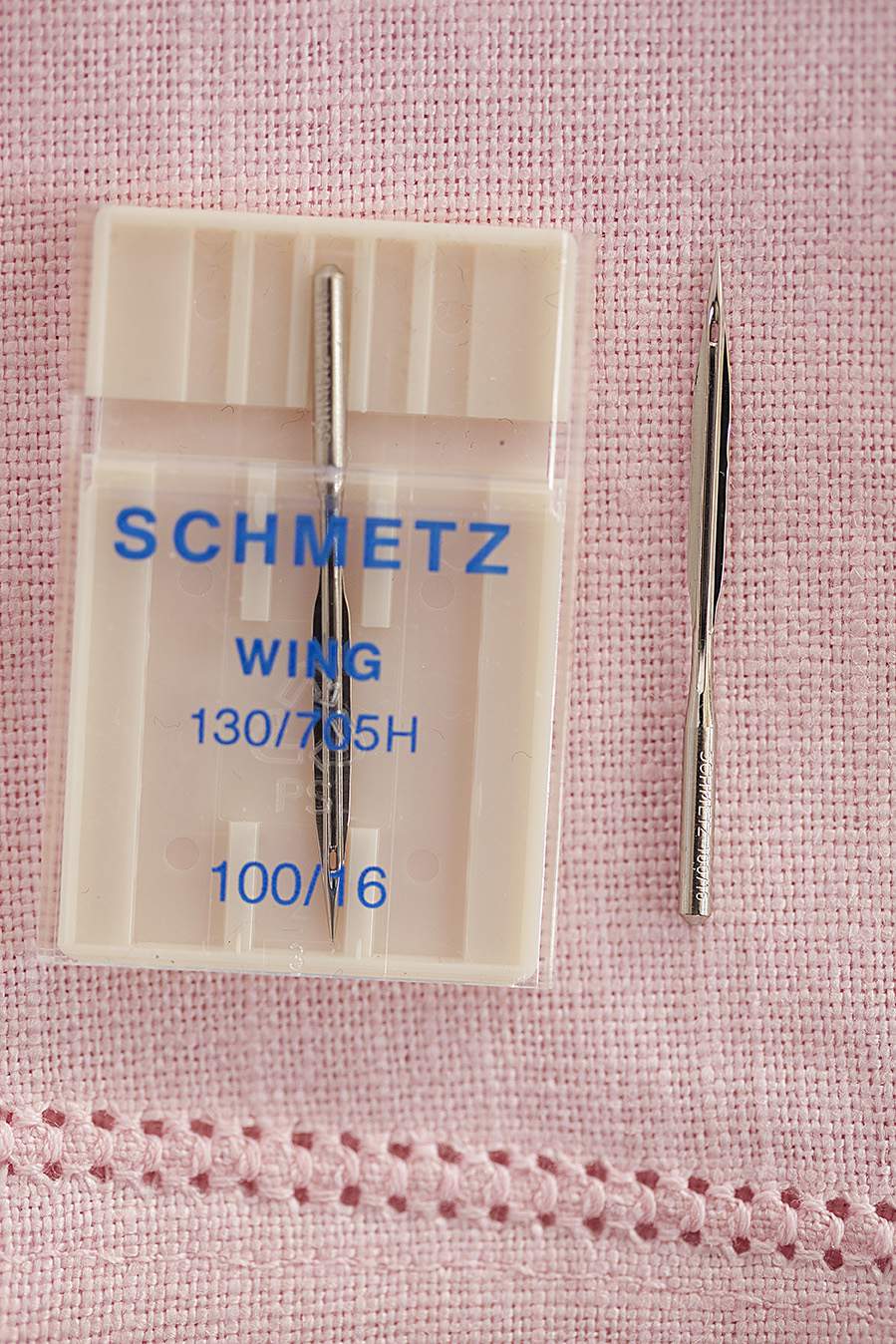 Enter the uber-fabulous WING NEEDLE … even though it looks more like a spear to me.
A wing needle literally punches a hole into your fabric while the sewing machine stitches around the piercing.
You can find wing needles at your local fabric store in the notions aisle right next to the other assorted sewing machine needles.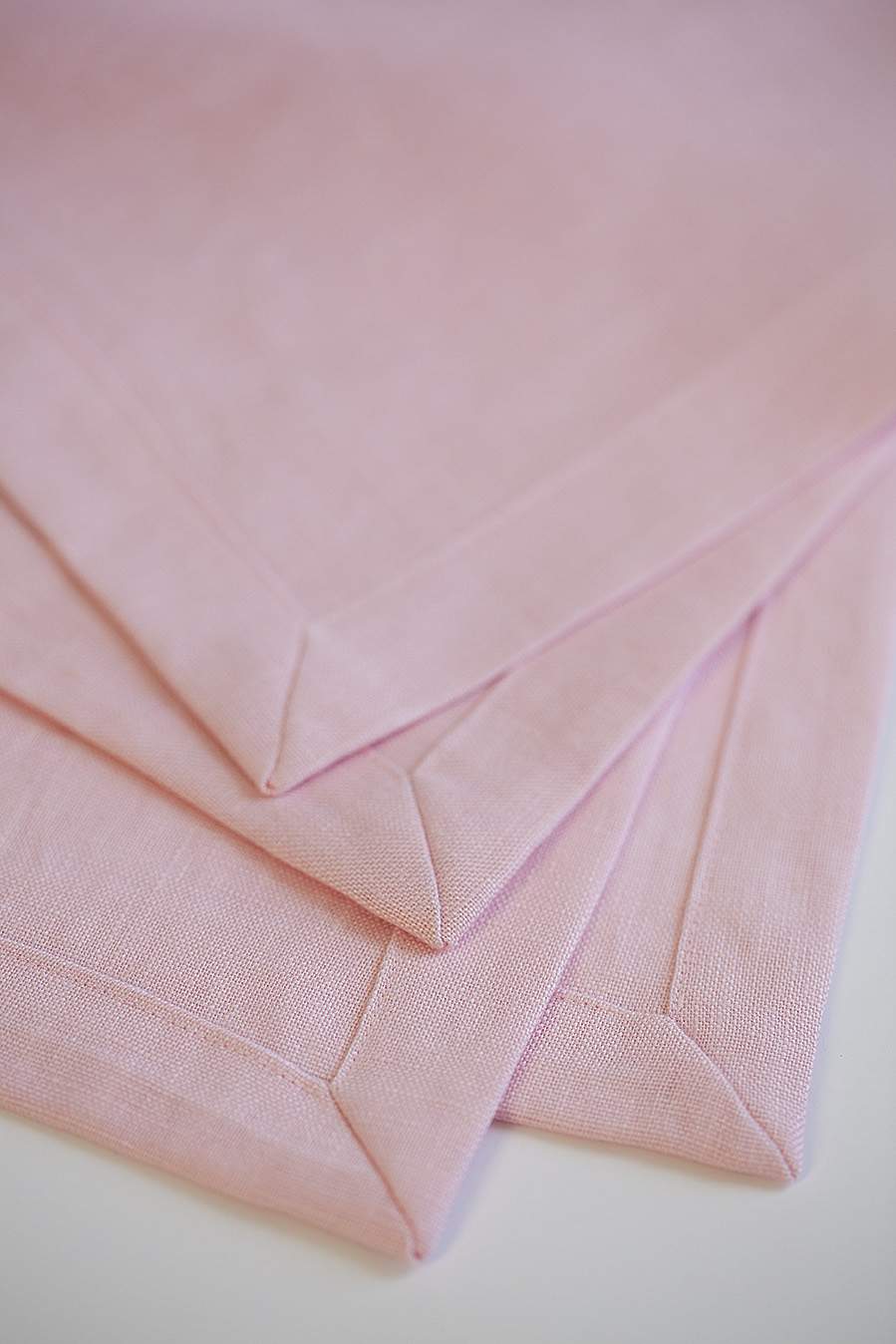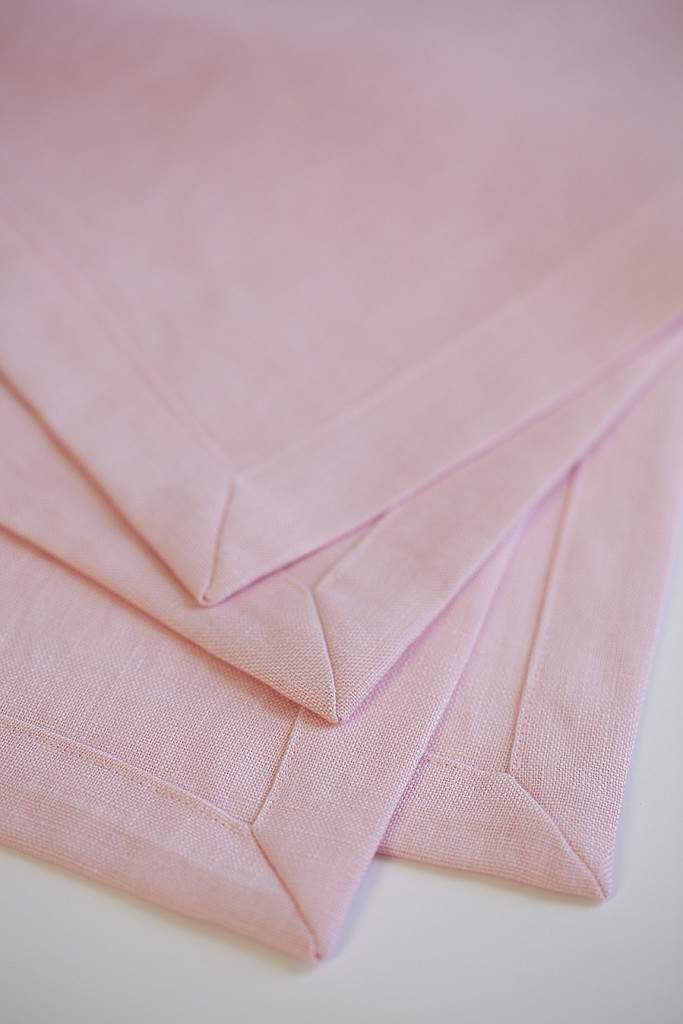 OK, let's get started.
Of course, you'll need a set of napkins.
Buy some or if you want to make your own… check out my easy, napkin tutorial which also includes steps on how to miter fabric corners.
NOTE: Hemstitching is also a nice way to add a little flair to those old napkins you have stuffed into that drawer or cabinet.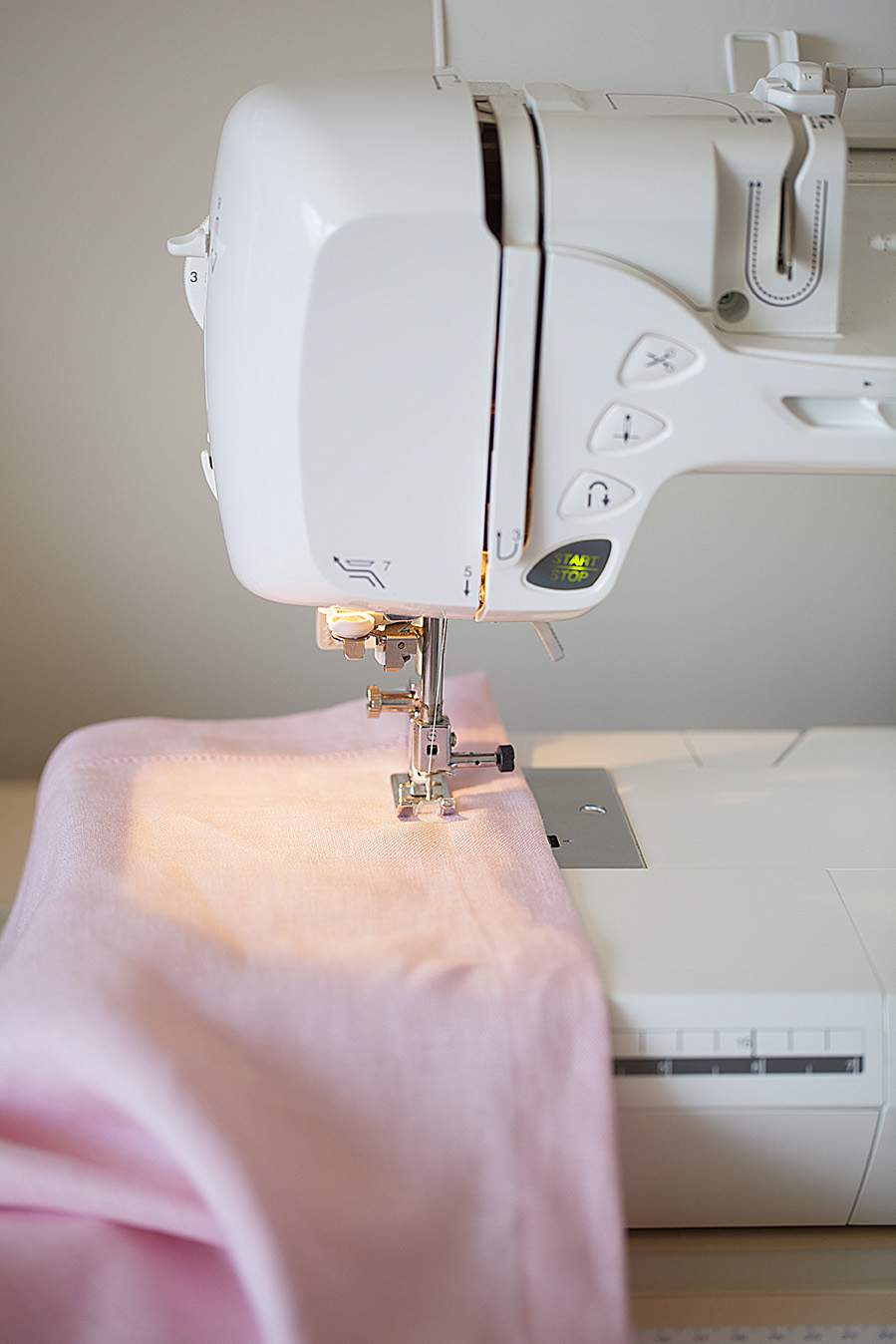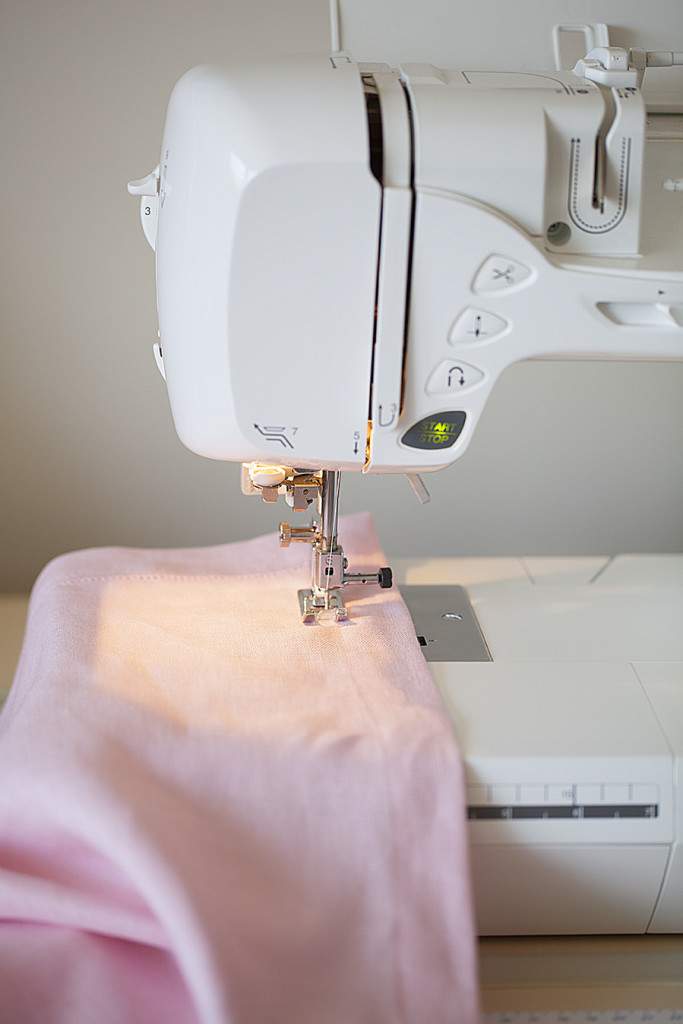 That hem line on the napkin is important because that's what you'll use to help guide your wing needle placement.
Also, position your napkin under your sewing machine so that you're stitching on the FRONT of the napkin to get the full effect of the stitched design.
The backside of this stitching looks OK but you want the most decorative stitching to appear on the front of the napkin.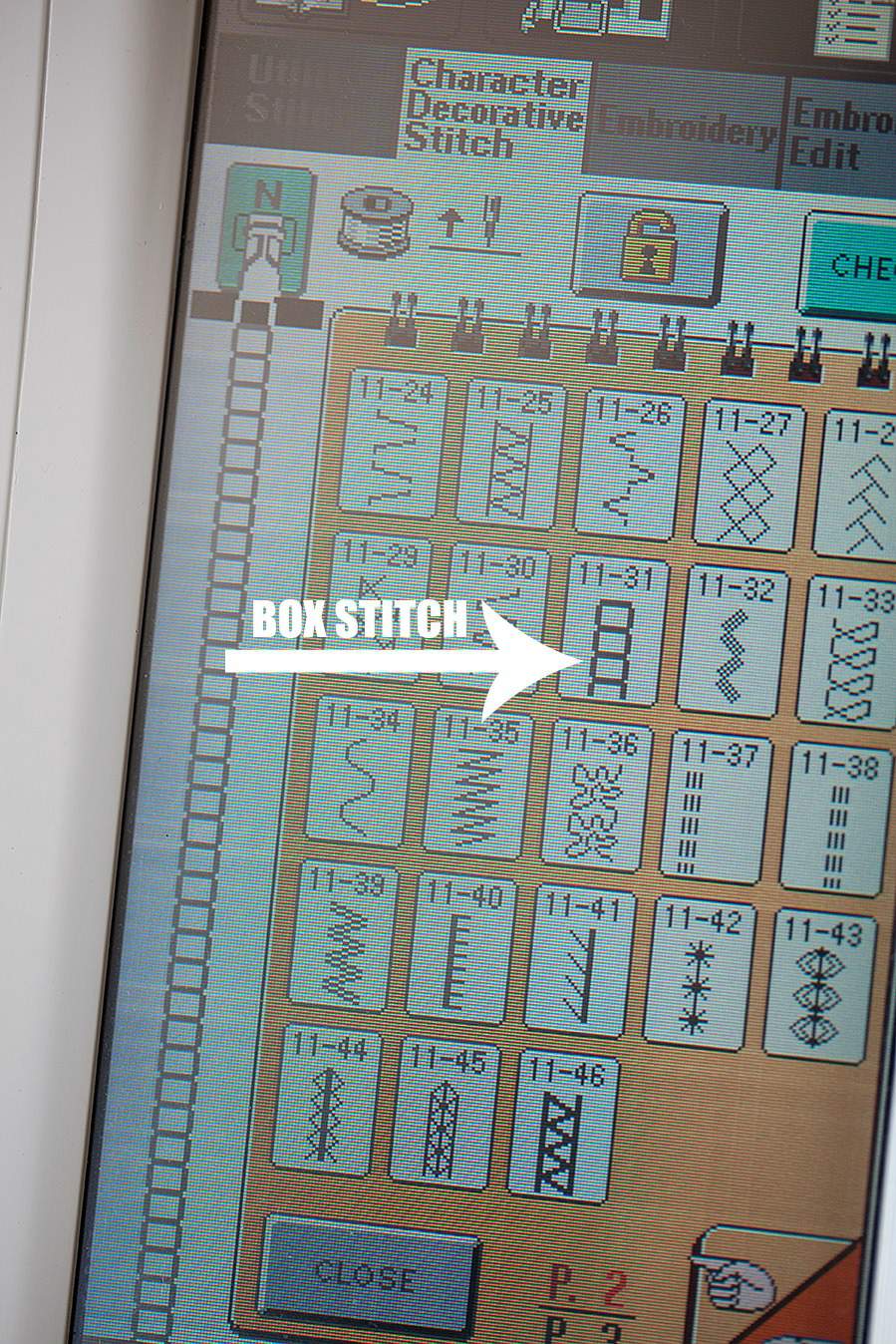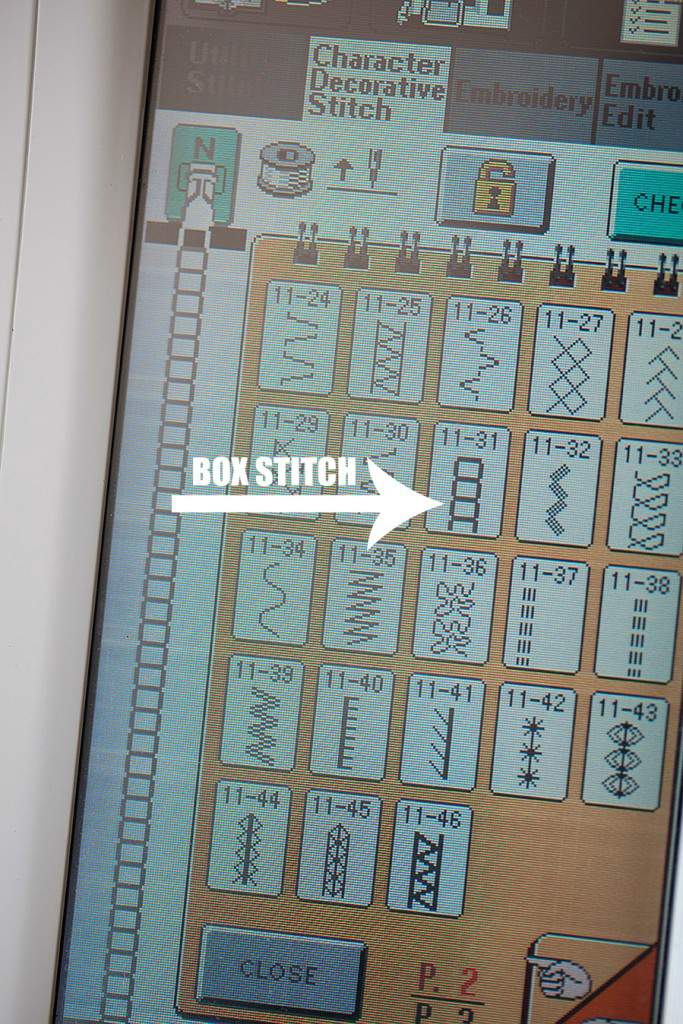 To create the heirloom pattern, you'll need to use a box stitch so that the holes created by the needle will be covered by thread on four sides.
If your sewing machine has decorative stitches, you'll most likely also have a box stitch.
Just search through your stitch options to find it.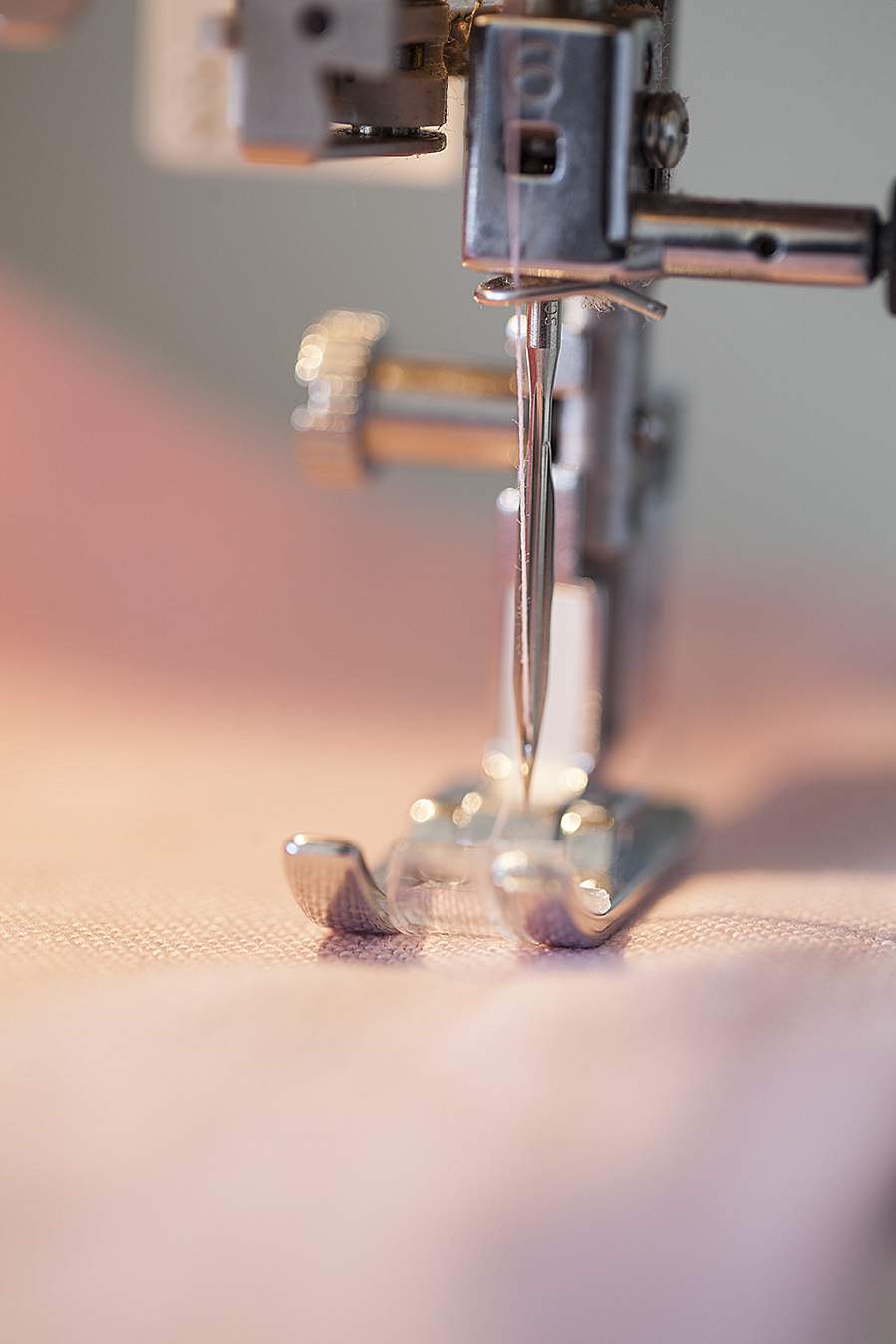 After the wing needle punches a hole into the fabric, the box stitch wraps all sides of the hole to seal it.
This technique is easy but I strongly suggest you stitch a few practice lines to get the hang of it before applying the stitching to your good napkins.
A box stitch is not a straight stitch and the machine will feel like it's backing up on you. Please practice first.
Also, the corner-turns on the box stitch are especially important to practice so the perpendicular corner stitches line up perfectly.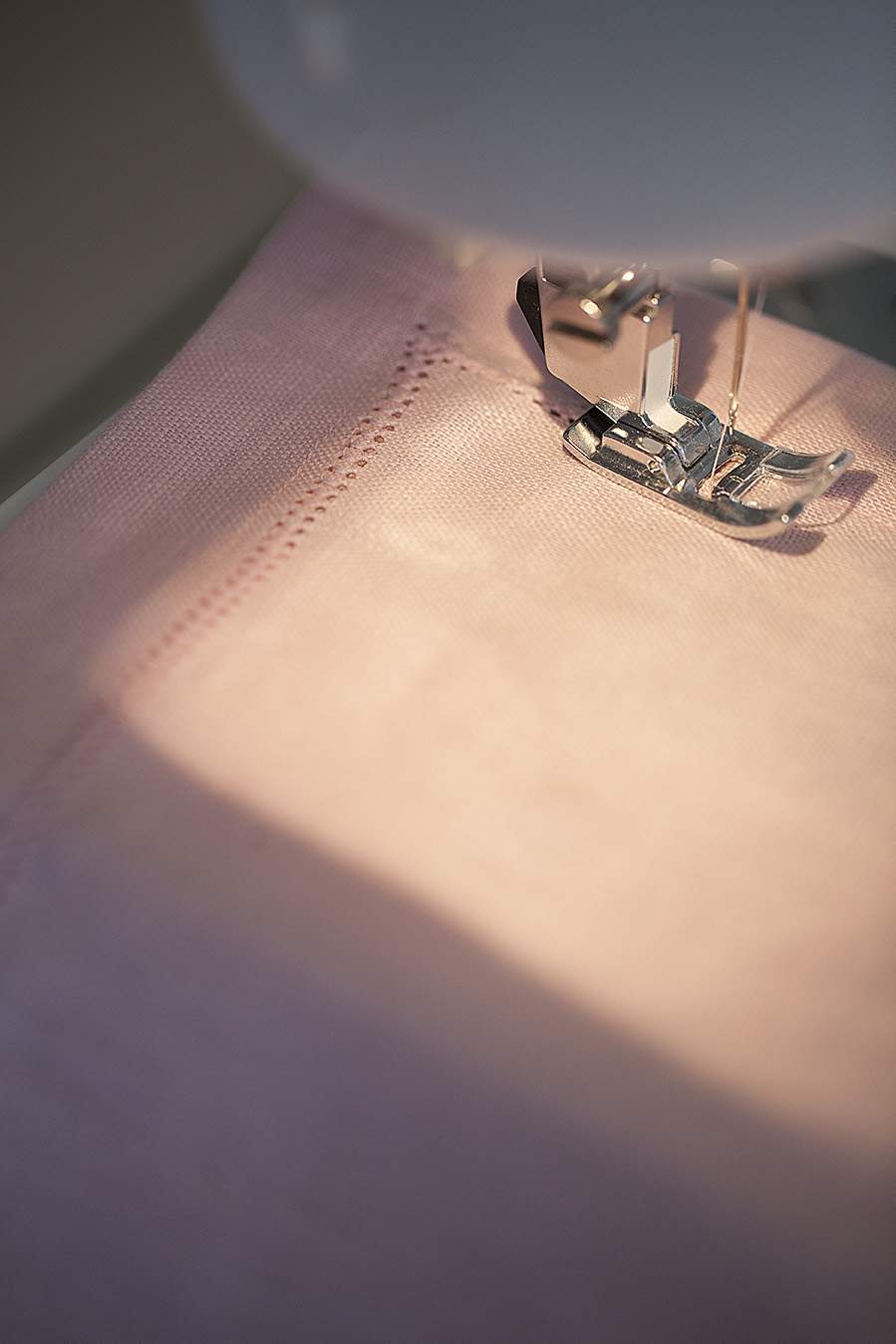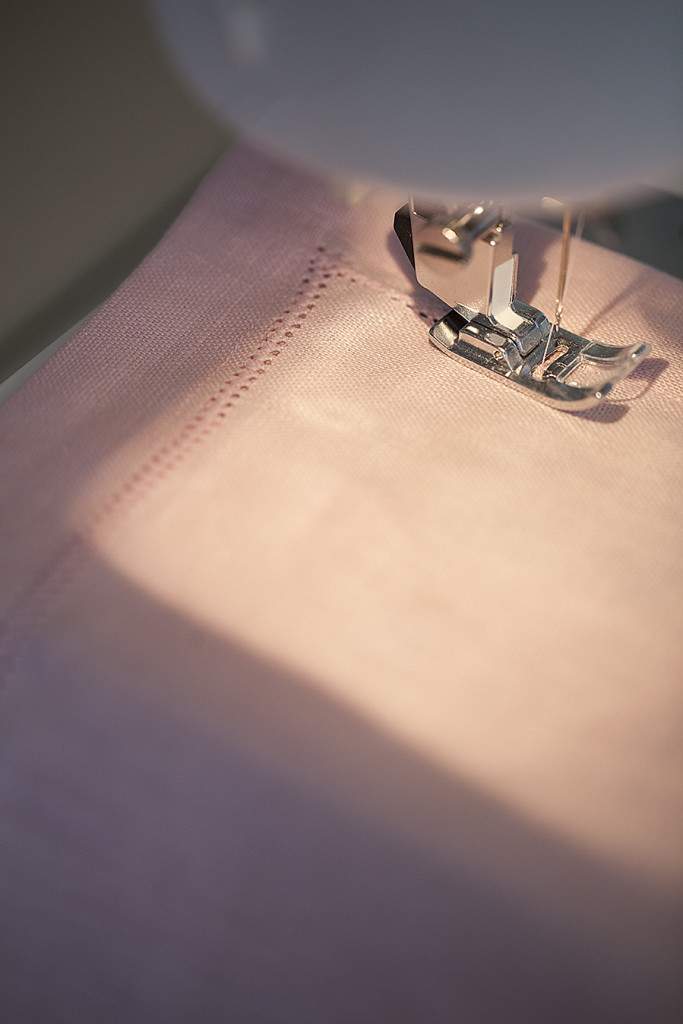 I think the trickiest part of this technique has to do with matching your corners so that you get a perfect point where the two ends meet.
This is where you need to pay close attention to the needle position. When you get close to the end of a row, make sure the wing needle is in the down position in the UPPER RIGHT corner of the box stitch.
Then, turn the fabric to begin the new row. At this point, the new box stitch in the new row will overlap the old box stitch in the old row and the corner stitches will line up perfectly.
I know that may sound a little confusing but if you practice a few times, it will make sense.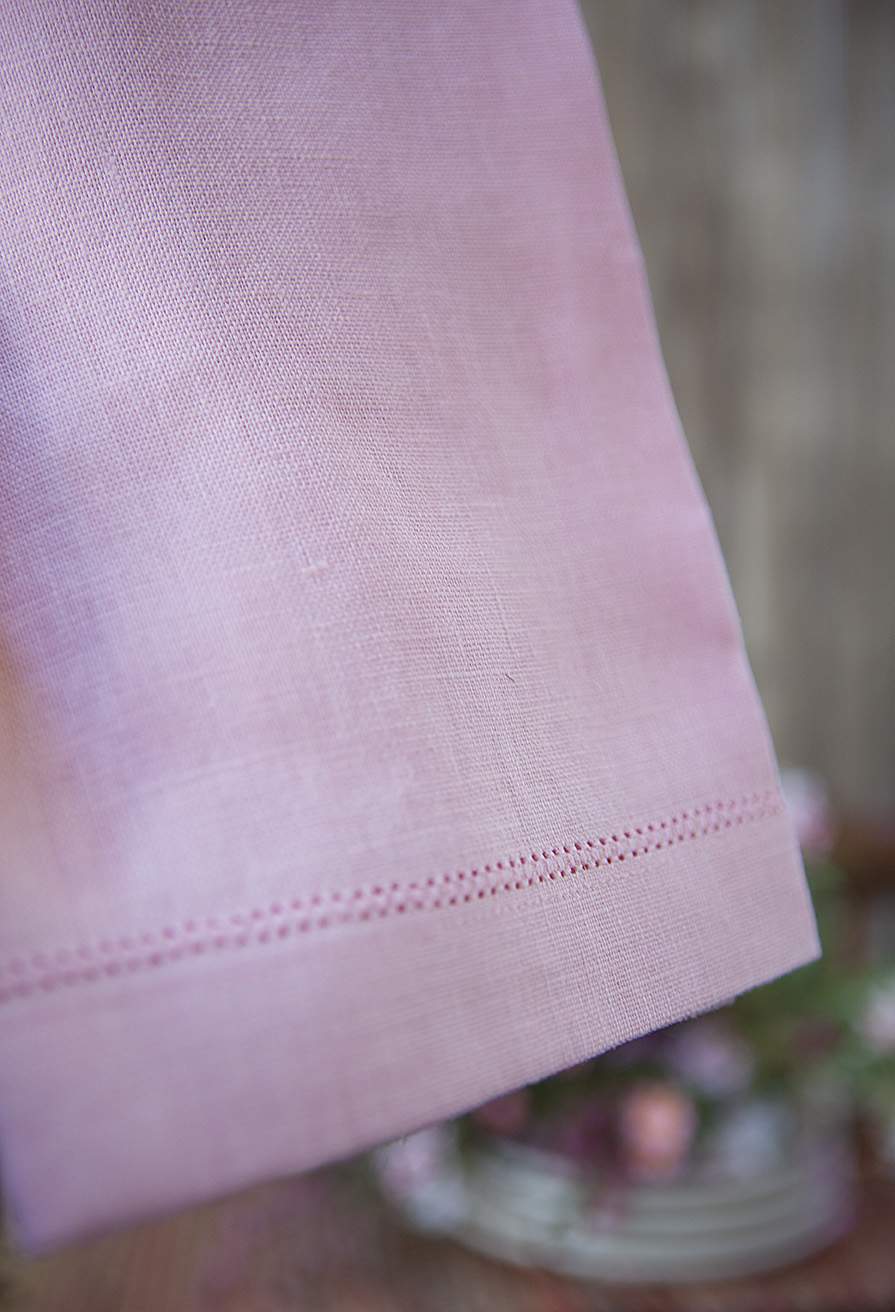 Imagine how pretty this stitch would look across the bottom of a little girl's dress (or along the bottom of your own garments), near the edge of a throw pillow or even across the edge of a pillow case.
You could also add a double hemstitch line for a more dramatic presentation.
There are a ton of creative possibilities and before you know it… you'll be searching for ways to put your wing needle to beautiful use.
Check out how how I added a hemstitch to embroidered pillowcases in a previous post HERE.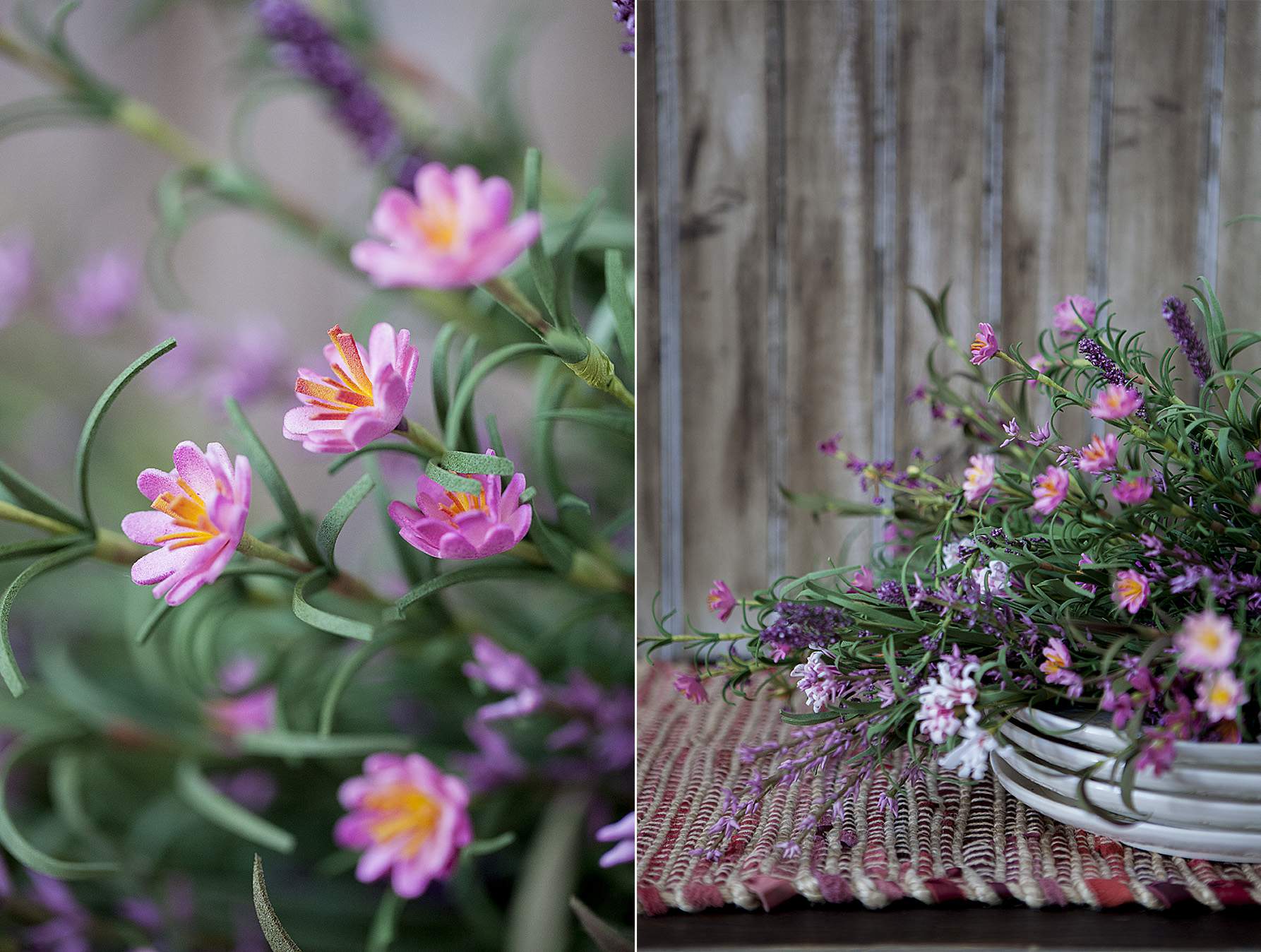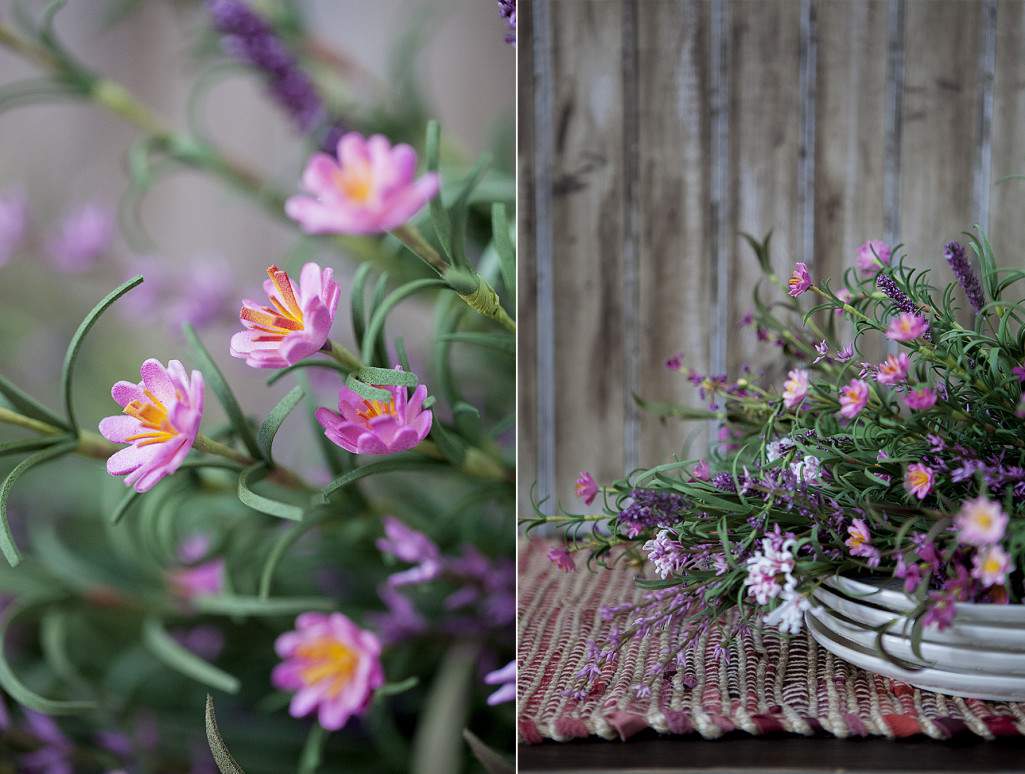 OK, I know… these flowers have nothing to do with using a wing needle.
I just thought I'd throw them into this post for good measure and so you could see some of the props I used for this shoot.
Oh, I also made the pink icing cake specifically to help show off these wing needle napkins.
That's the kind of prop my kids love for me to use.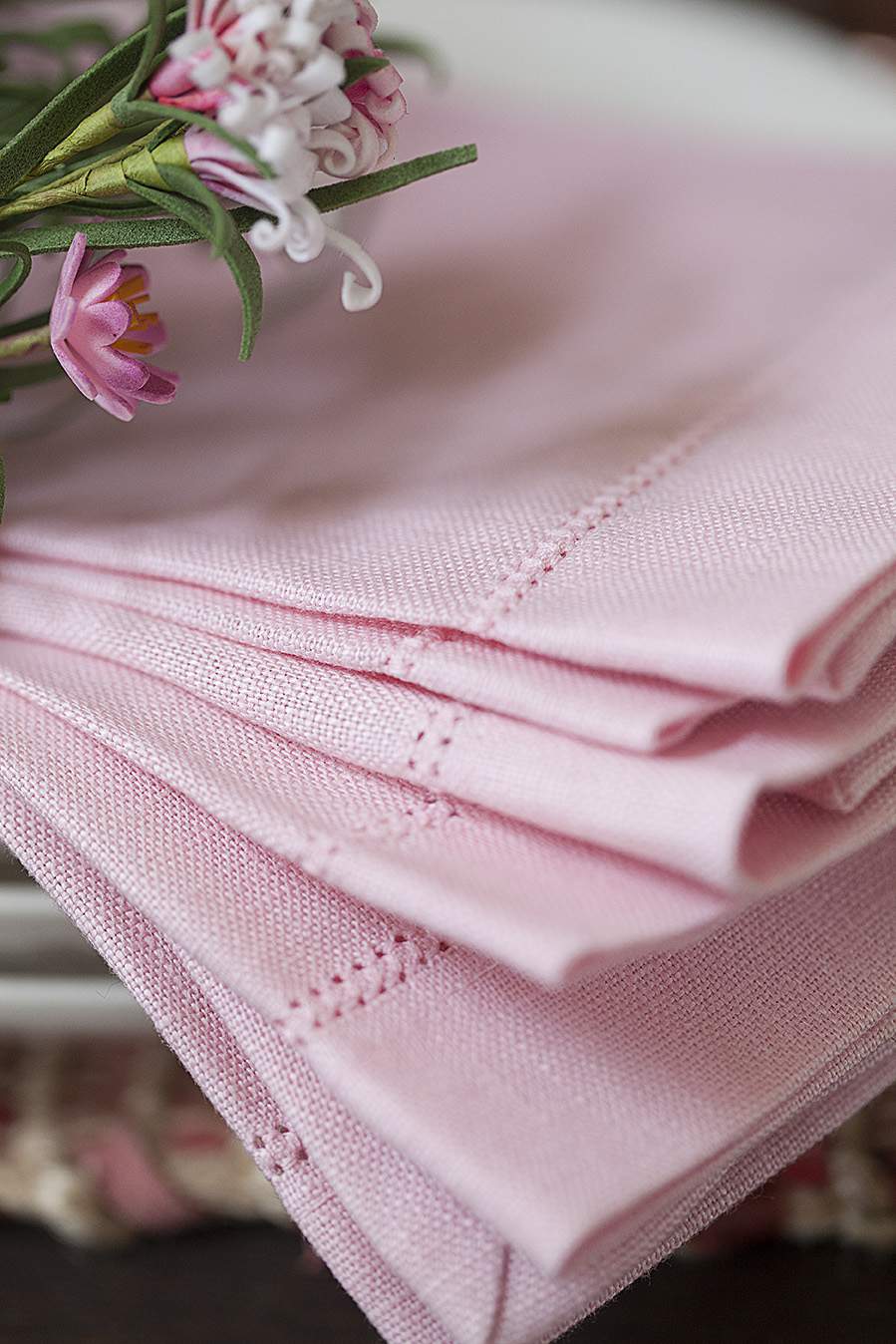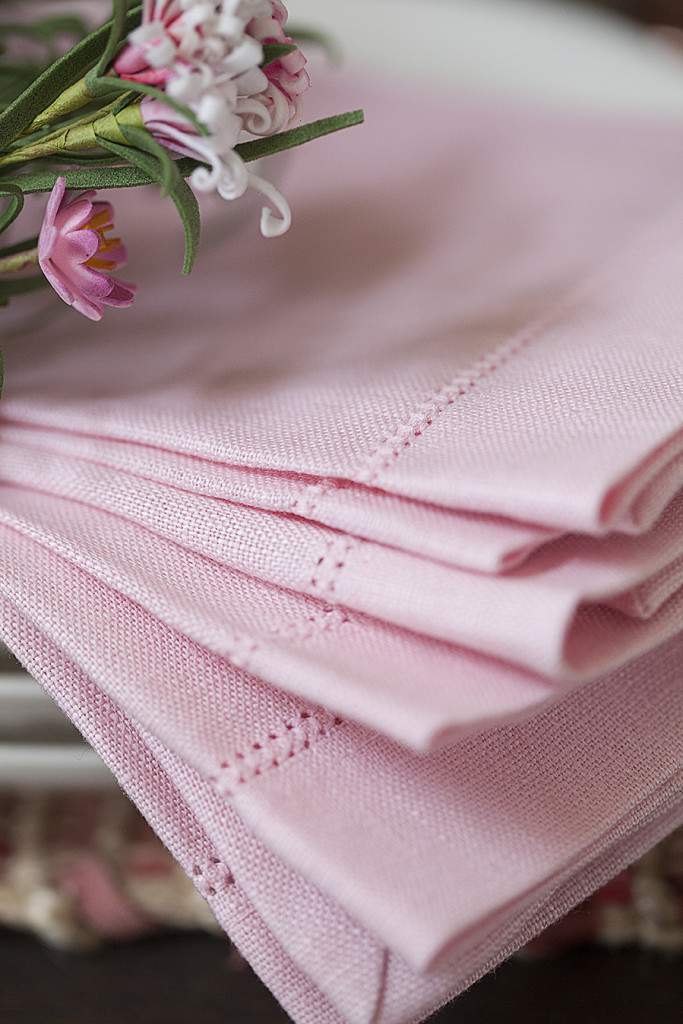 You could also add an embroidered monogram to your napkins if you want to personalize them.
I think this hemstitch presentation is one of those techniques that people admire on a garment (or elsewhere) but never realize it's something they can create themselves.
I hope you're inspired to give it a try.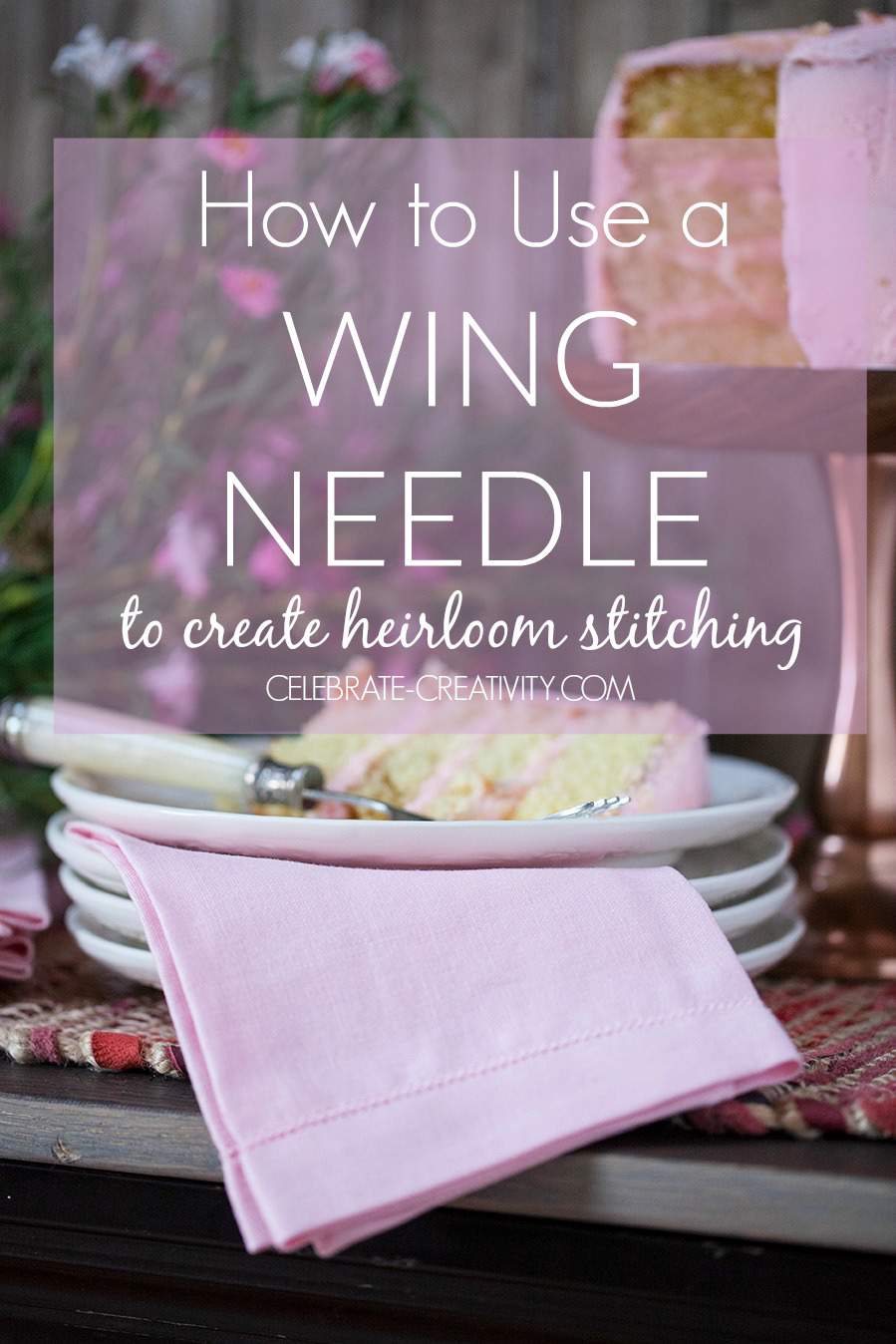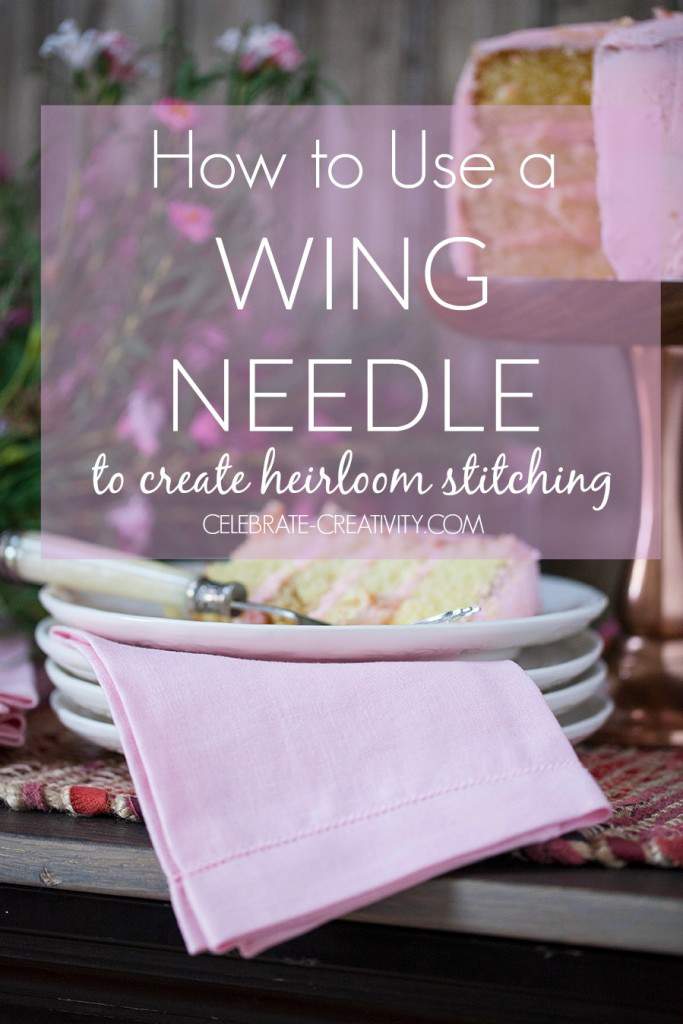 Thanks for stopping by.
See you back here next time. ♥
I'm linking this How to Use a Wing Needle tutorial to the following: