Perhaps you've admired the delicate, embroidery and heirloom-like stitching on fancy pillowcases in a linen boutique.
Has it ever occurred to you that you can duplicate this same effect on your very own pillowcases.
In my on-going attempt to talk you into investing in an embroidery machine, I want you to take a look at my latest effort… embroidered pillowcases (with a little hemstitch thrown in).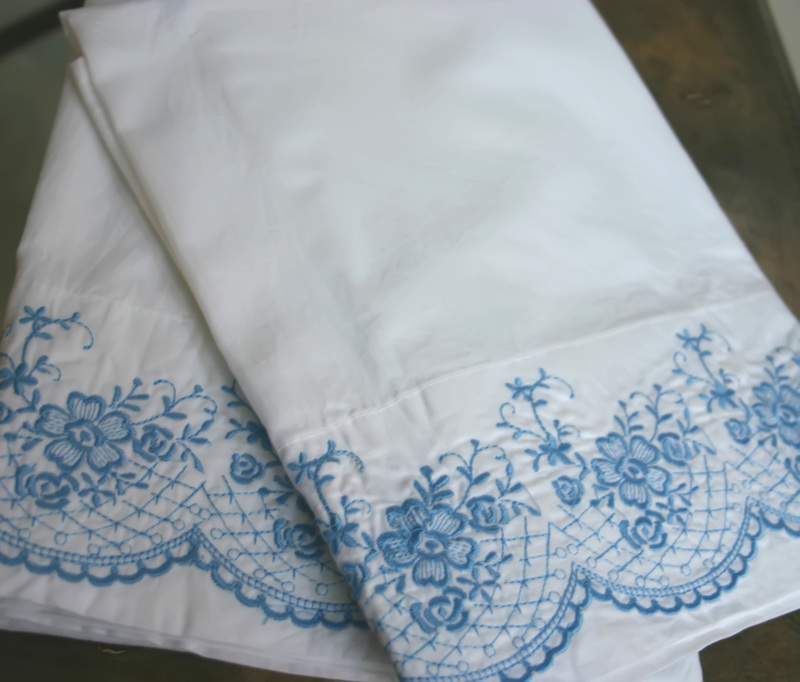 It was really a lot of fun to watch this project take shape.  I still get a thrill out of seeing embroidery designs reveal themselves as they stitch out on a piece of fabric.
I started out with two sets of standard size, plain white pillowcases.
These were inexpensive to begin with, but I got an extra bonus because I also caught them on sale.  Now, you can't beat that.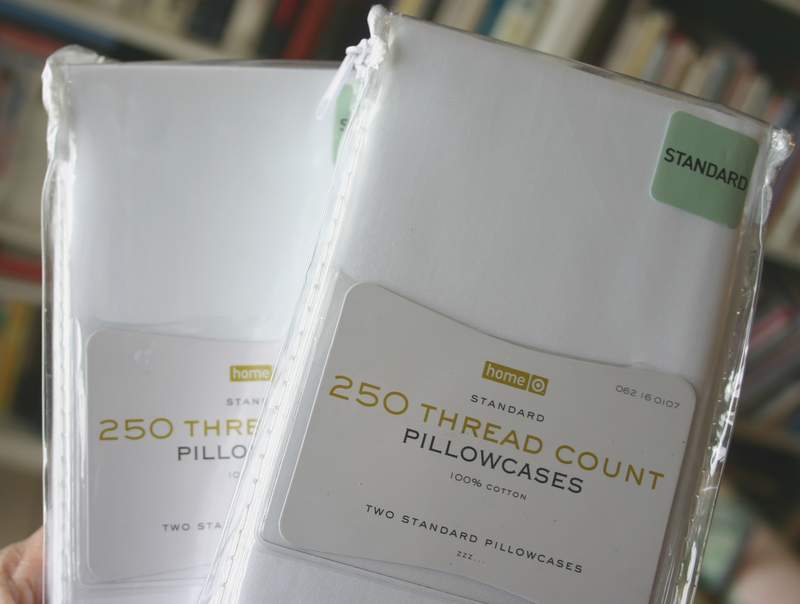 This particular embroidery design stitches out two scallops at a time.
I just have to measure and mark the pillowcase after every scallop-duo stitches out, in order to create the continuous border.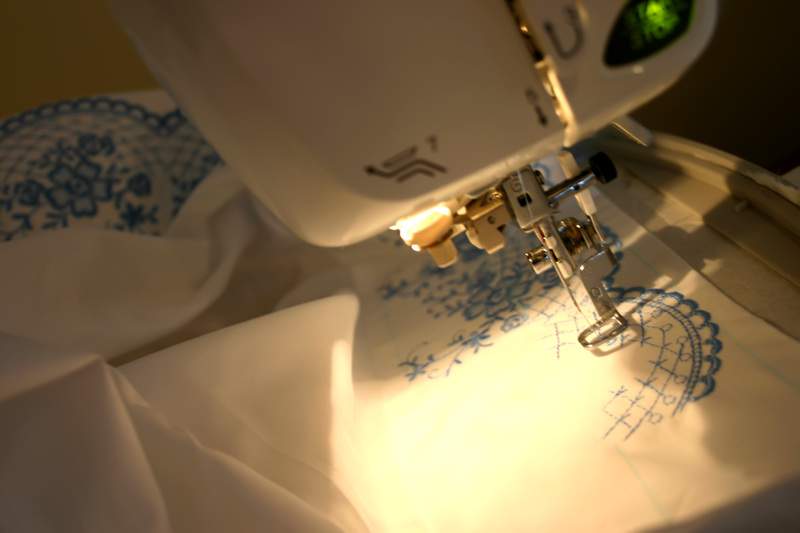 The process is made easier because after each double scallop is stitched out, this border program will actually mark the next starting point with a thread-arrow. 
That arrow allows me to see exactly where to set the fabric in the embroidery hoop for the next set of scallops.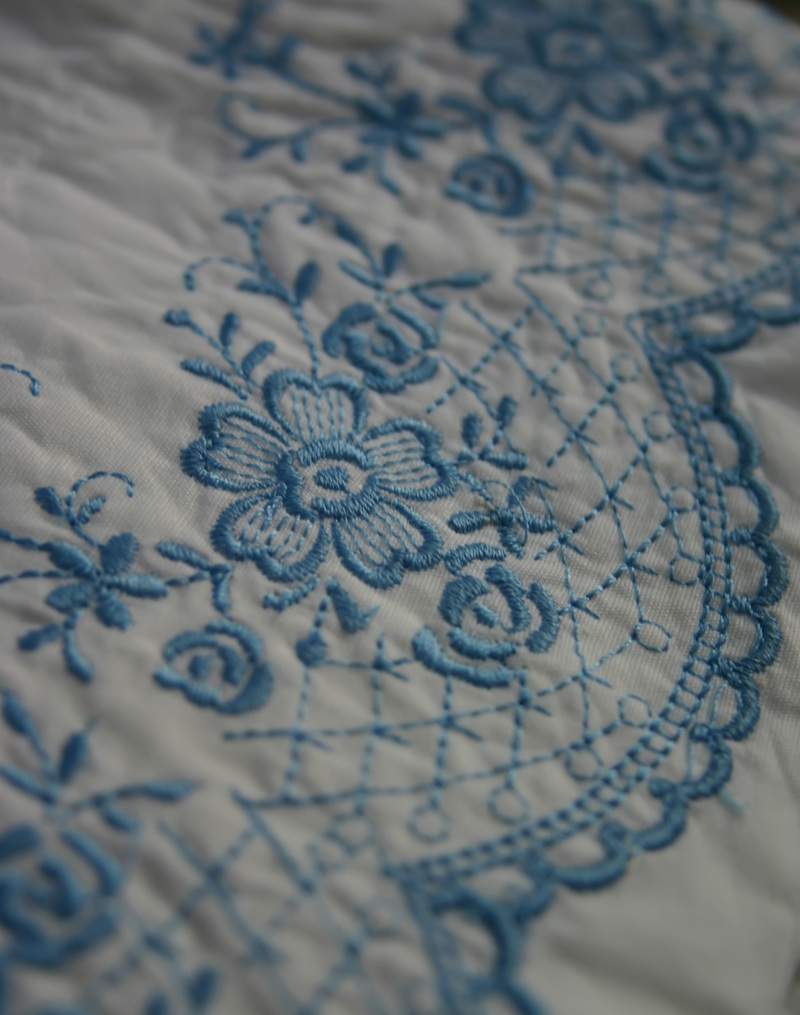 In the photo below, you can see my positioning markings still in the fabric.
Remember to always use a water soluble marker so these reference points will wash out easily and completely.
Even with the markings visible, you can still see how beautifully this design stitches out.
When the scallops line up perfectly like this, you get a great seamless border.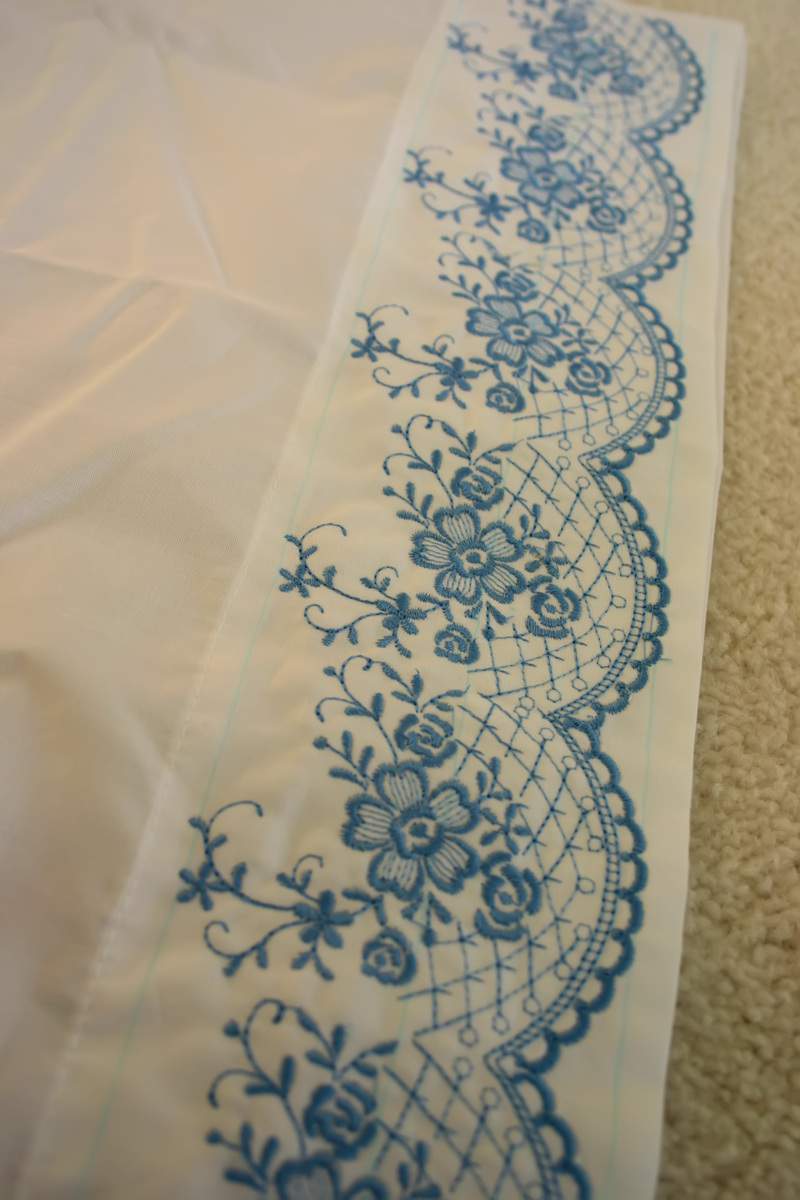 I've often talked about how embroidery projects can transform an ordinary item into an extraordinary one.
The addition of embroidery not only elevates the value of the project but also makes the project that much more special if it's a gift.
Who wouldn't enjoy these pillowcases with this pretty design?  I really love the intricate detail in this pattern.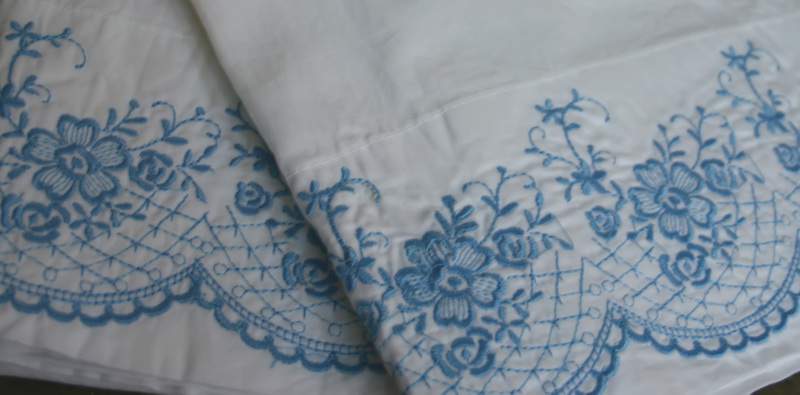 There are so many wonderful border designs available for whatever embroidery machine you're working with.
Here's a look at another border with a rose design.   I think these designs are so delicate and feminine.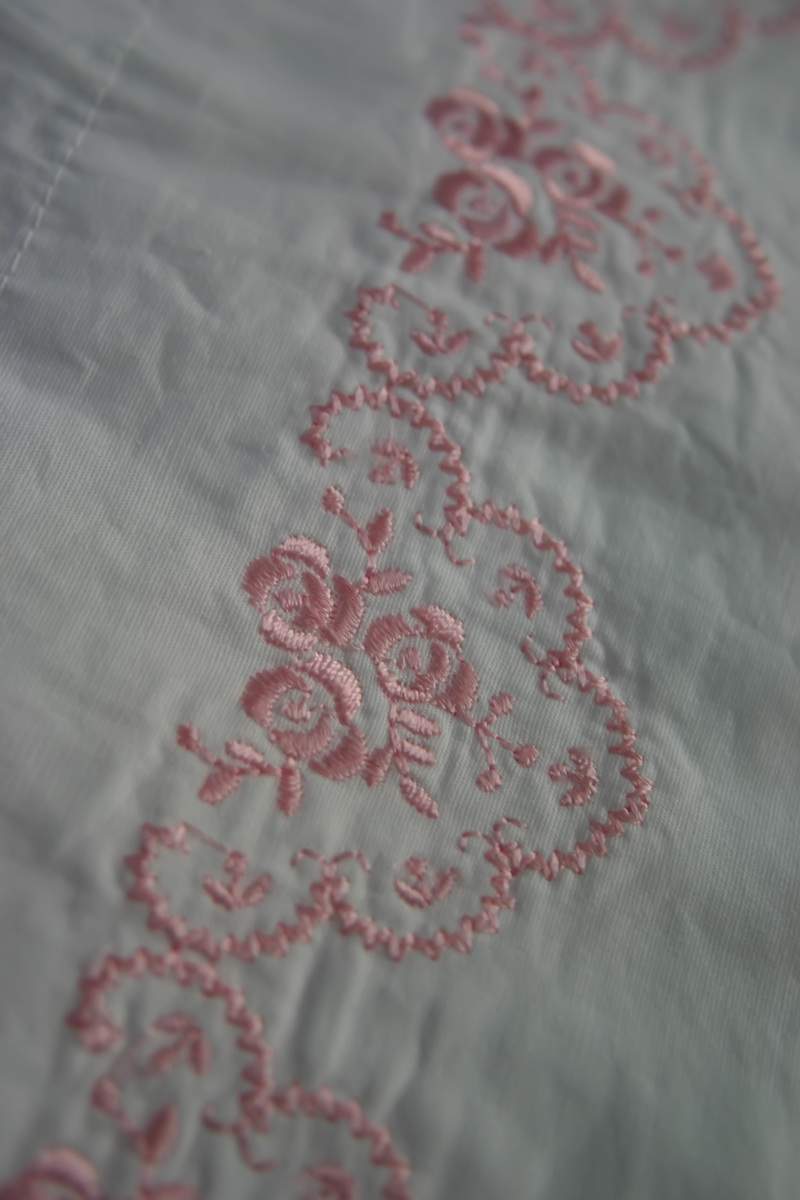 Because this pink floral pattern stitched out much smaller on the pillowcase than the blue design, I decided to add some extra detail to help fill in the overall look on the pillowcase.
I added a row hemstitching using a "wing" needle.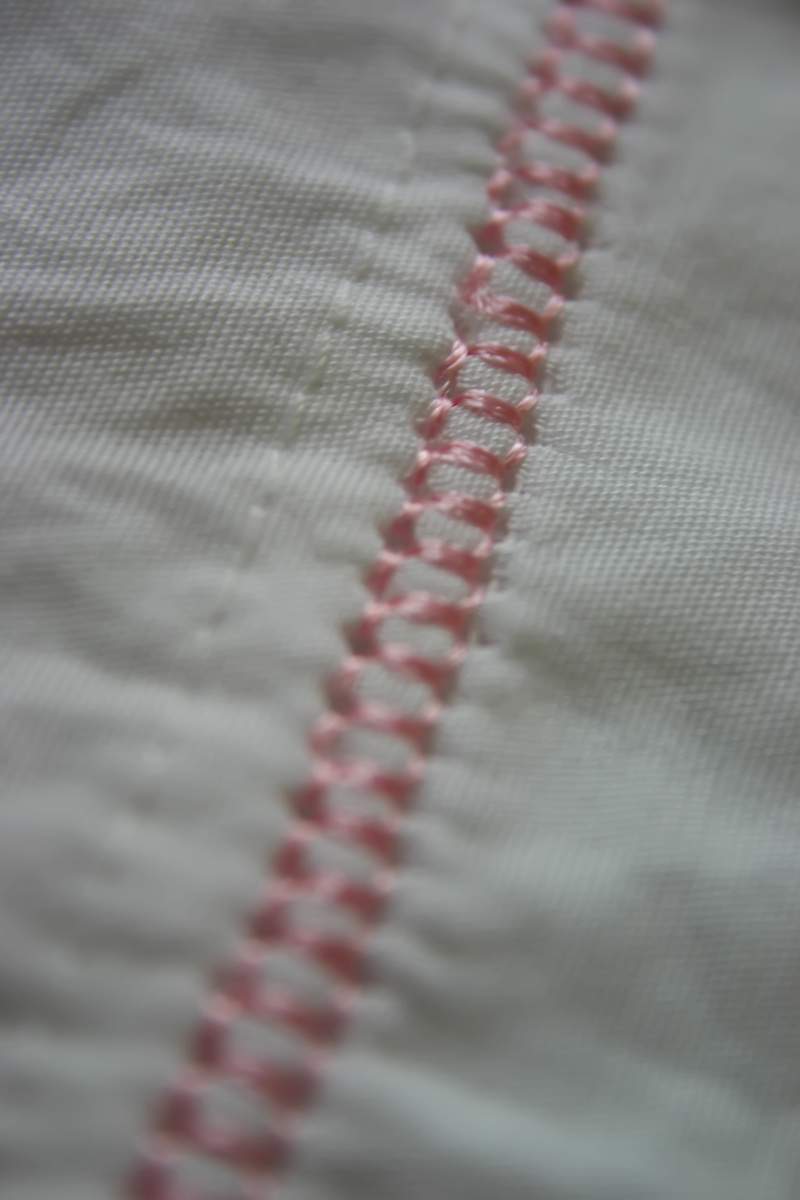 A wing needle is a single sewing machine needle that has a flange which resembles a small spear.
I typically use the Schmetz brand of wing needles because that's the brand my local fabric store carries.
You can also find wing needles online.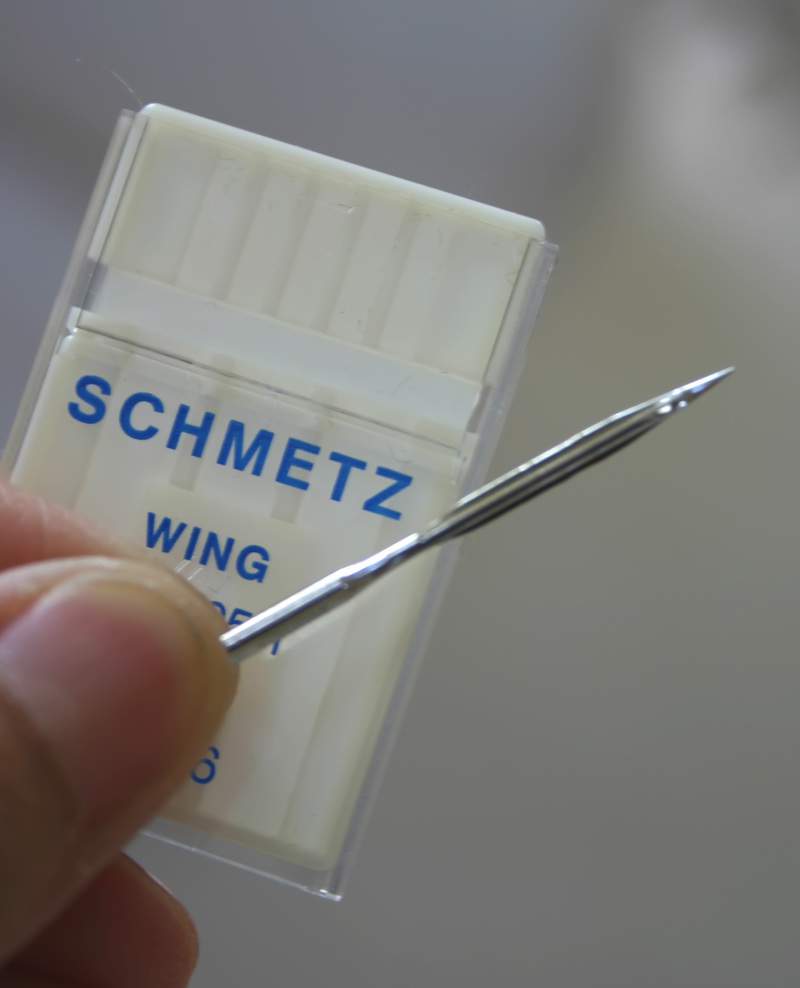 The wing needle pierces the fabric creating small holes as the needle moves in and out of the material.
By selecting a box-stitch on my sewing machine, the holes are simultaneously wrapped with thread giving this second border a slight heirloom look.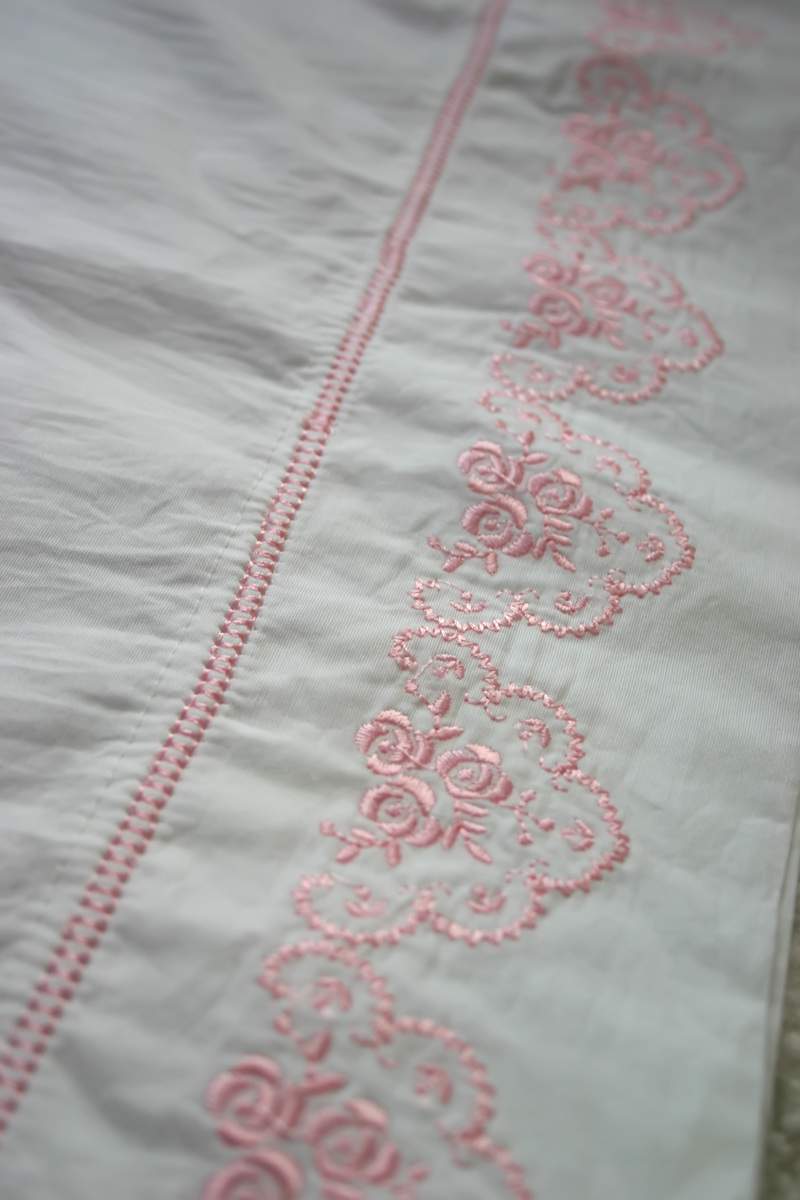 This is another really versatile technique that can add a wonderful finishing touch to any project. The photo below is a sneak peak of a place mat project that I've been working on, in which I combined embroidery with the same wing needle technique.
I'll share this placemat project in greater detail later in an upcoming post.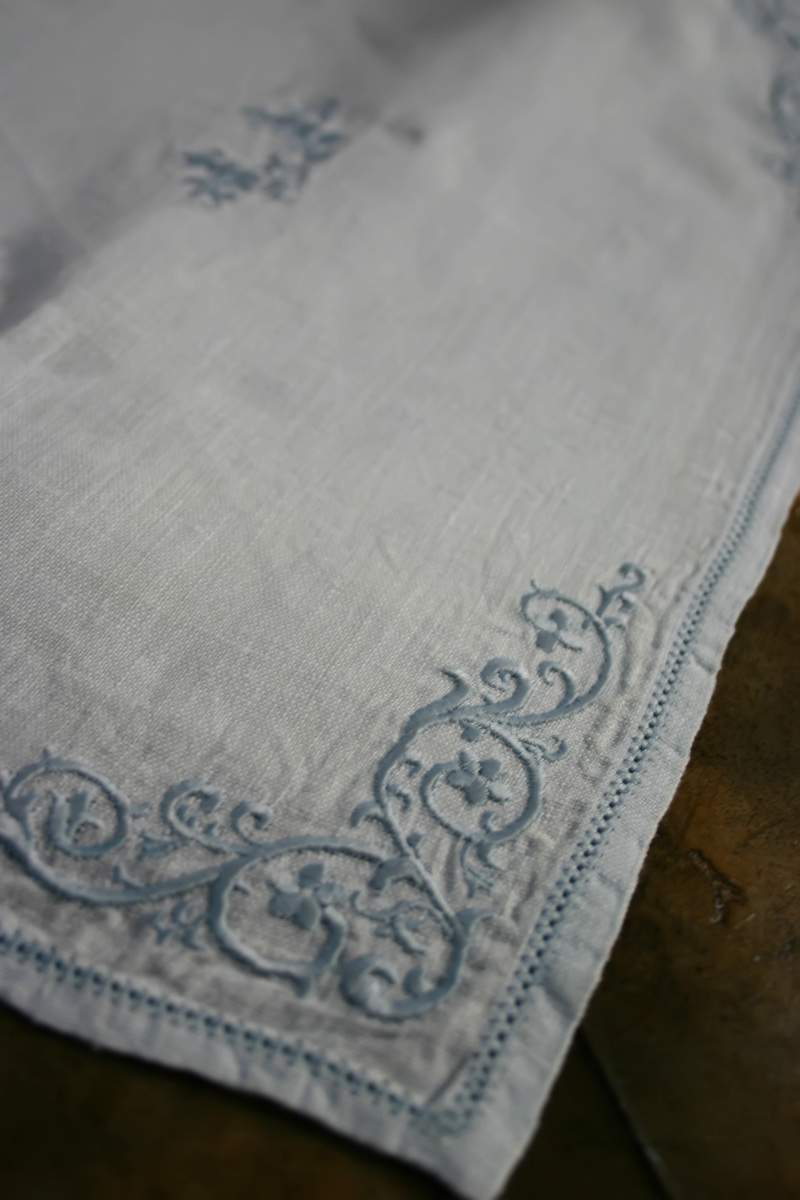 Getting back to the pillowcases at hand, I think you can see the fabulous possibilities when you apply embroidered borders to a project like this.
Of course you don't have to stop with just pillowcases.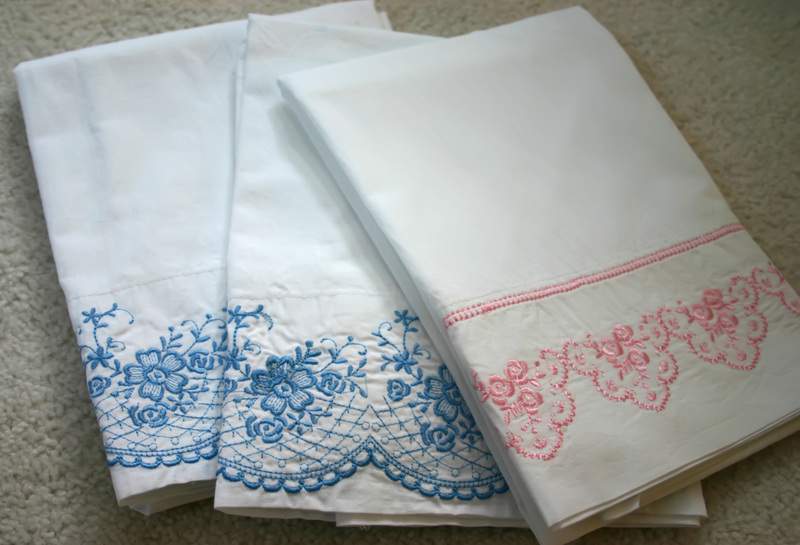 Consider how great hand towels, napkins, a tablecloth or even an apron would look with this kind of embroidered border treatment.
I'll keep those ideas in mind too and I'll be sure to share any additional border projects I come up with.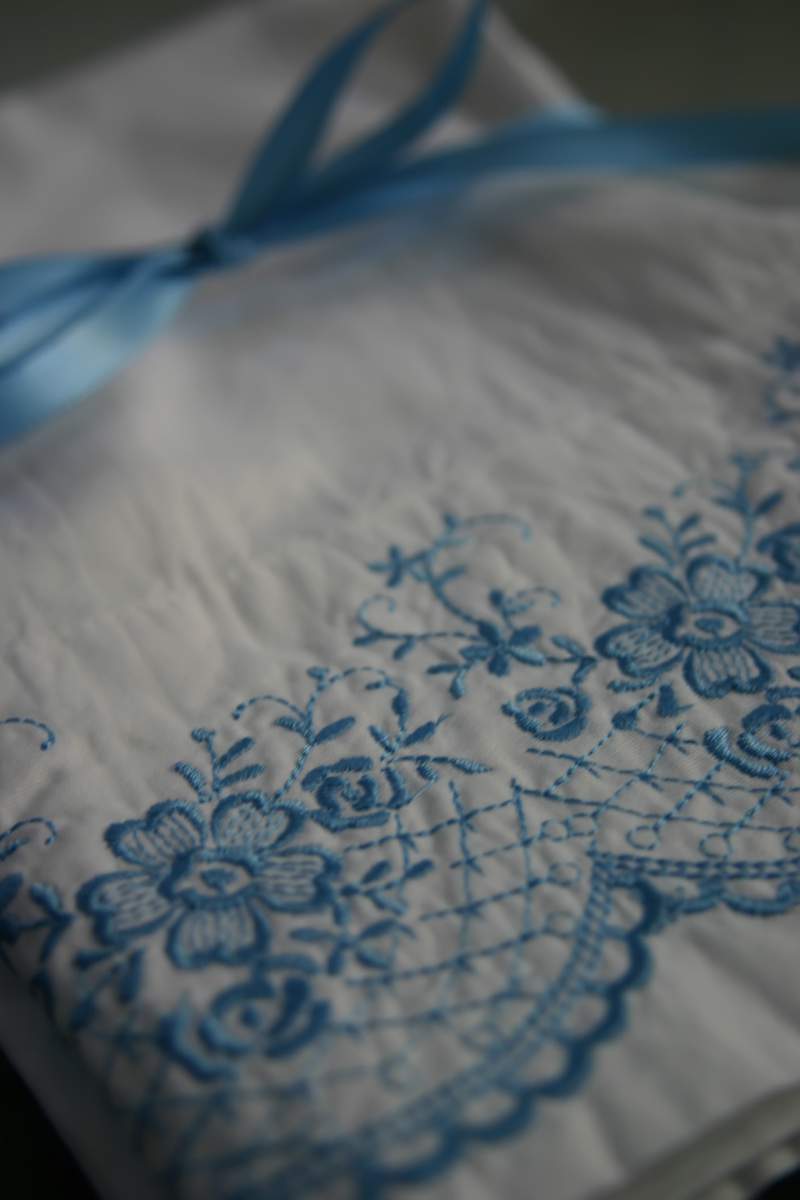 Meanwhile, as for the items in this project, they're all tied in a pretty bow and ready for gift giving.
Just think, when the recipient engages in pillow talk-they may actually be talking about the pillowcases.