I'm wearing rose-colored glasses today.
After you read this, you'll understand why.
These pretty rose petal cupcakes may look too intricate to tackle but don't let that deter you from trying.
Throughout this post, you'll see just how simple they are to make.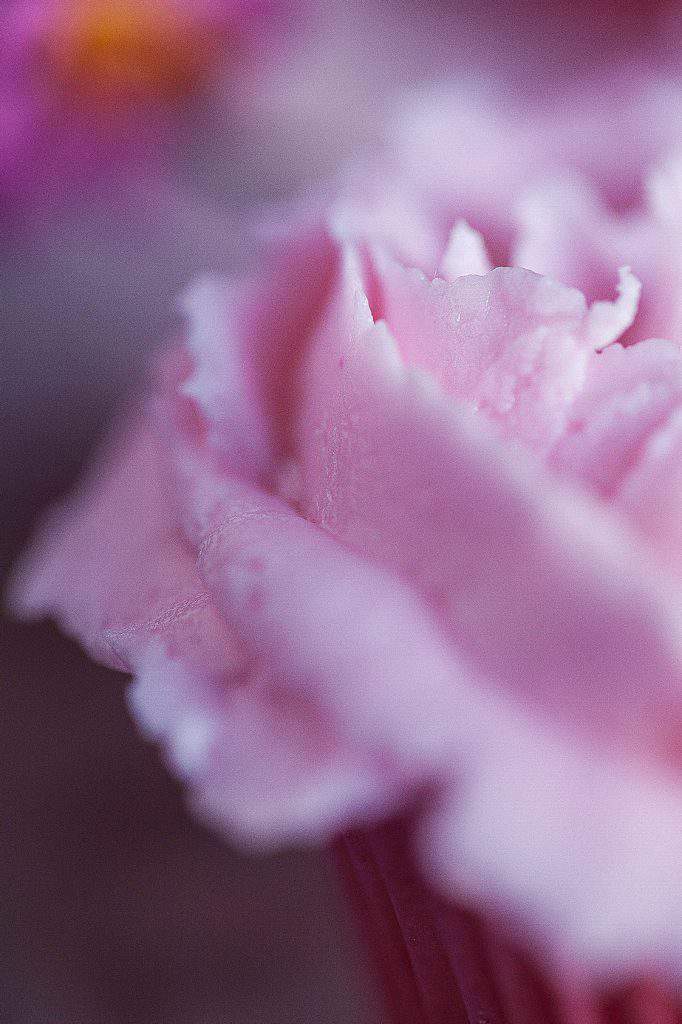 When it comes to playing around with piping tips… I'm still quite smitten with this simple cake (and cupcake) decorating tool.
I used the same frosting and piping tip that I used for my buttercream peonies.
If you missed that post, you'll love that too and you can see it HERE.
While I opted for pink petals, imagine how pretty these would look in pale yellow… or white.
The crusted buttercream (from the recipe below) is a little stiffer than typical buttercream.
That addition of shortening is what gives the frosting a thicker consistency.
The more shortening you add, the crispier the frosting will be.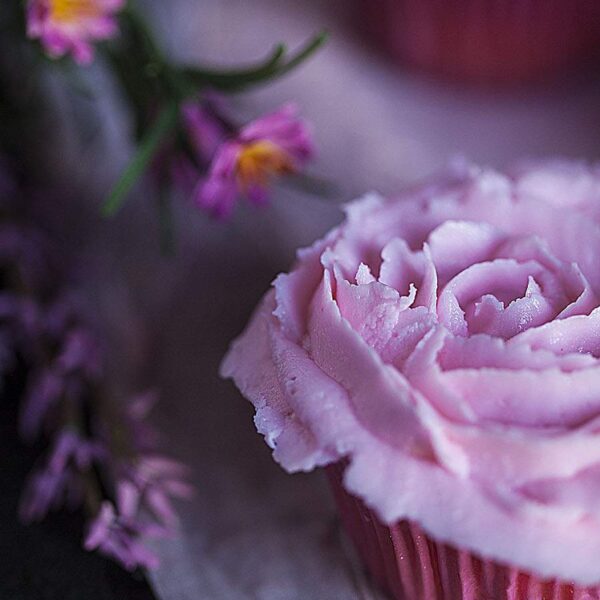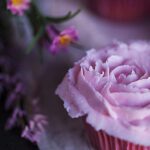 Crusted Buttercream Frosting
Ingredients
1 cup butter
1/2 cup vegetable shortening I used Crisco
2 teaspoons vanilla
1/2 teaspoon salt
1/2 cup cream or milk
8 cups of confectioner's sugar
Pink food coloring gel
Instructions
Blend butter in mixer, add vanilla and salt.

Slowly add the confectioner's sugar.

Add the vegetable shortening (thick white substance in a can).

Add cream or milk.

Add a small amount of food coloring to get desired shade.

You'll need to add vegetable oil to stiffen the buttercream. The more shortening you add, the stiffer the buttercream will be. However, be careful. When I first made this crusted buttercream frosting, I used equal parts butter to shortening. Gotta tell you, the frosting tasted too much like oil. So, I cut the original shortening requirement back by half.

I found that 1 cup butter to 1/2 cup shortening produced crusted buttercream that was perfectly stiff enough to work with and I could not taste the shortening.
Now, the first time I made this icing, I used far too much shortening and the icing did not taste very good at all.
I scaled back the amount of shortening and that made a big difference.
As a result, these petals probably aren't as stiff as they should be but hey…. you want the cupcakes to taste as good as they look.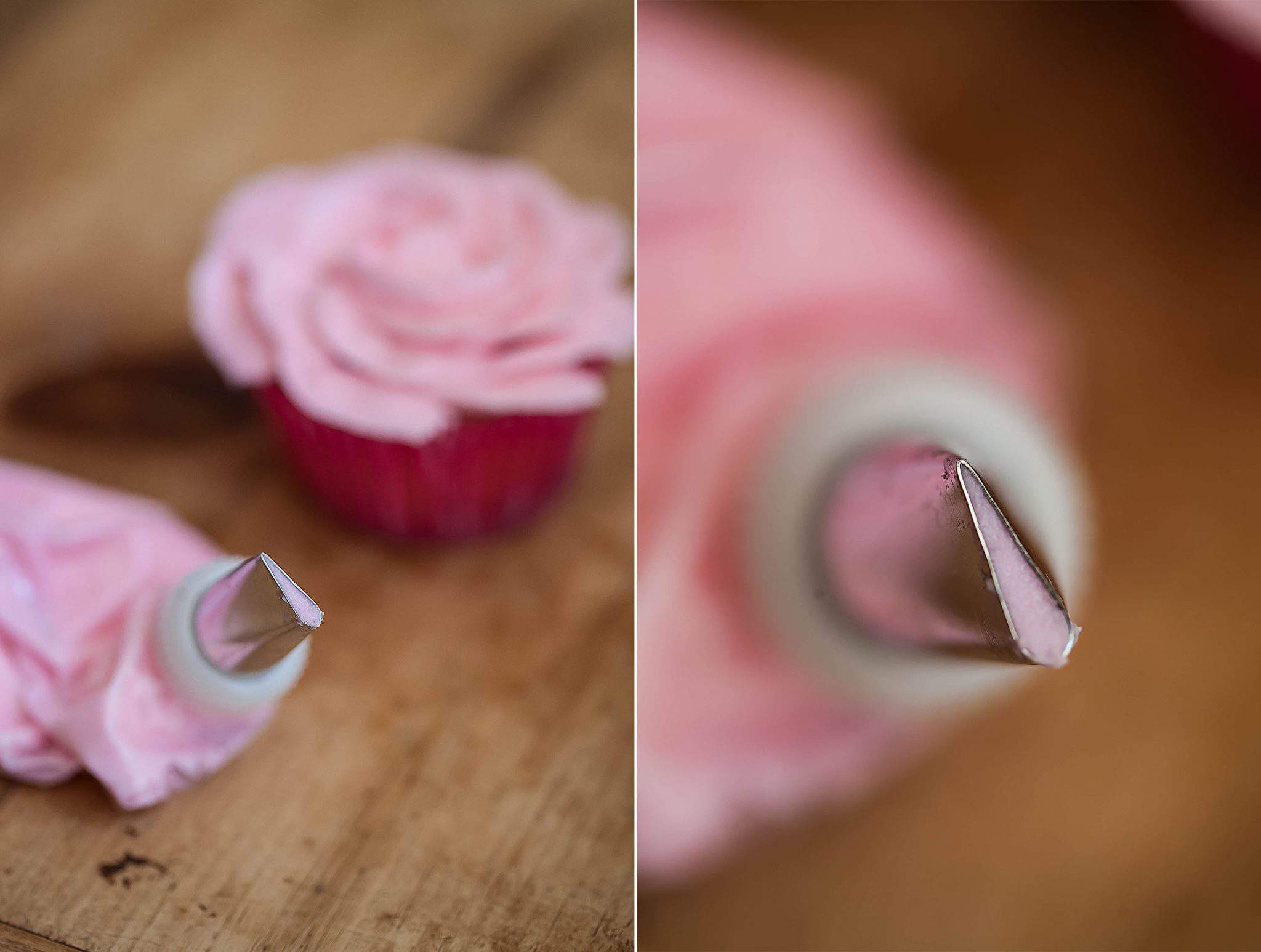 Bake your cupcakes and set aside.
I used a Wilton #104 petal tip which is shaped like a teardrop.
You can find petal tips of all shapes at your local crafts store in the baking aisle.
Now for the fun part. Let's get started.
When you begin making the flower, make sure the wider (lower) part of the teardrop is closest to the cupcake.
The key to creating the lovely petals is all in how steady you hold your piping tip while turning the cupcake under it.
Trust me, you'll mess up the first 2-3 cupcakes but you'll get the hang of it very quickly.
This has a very shallow learning curve on this, I promise.
Once you get going, you won't want to stop.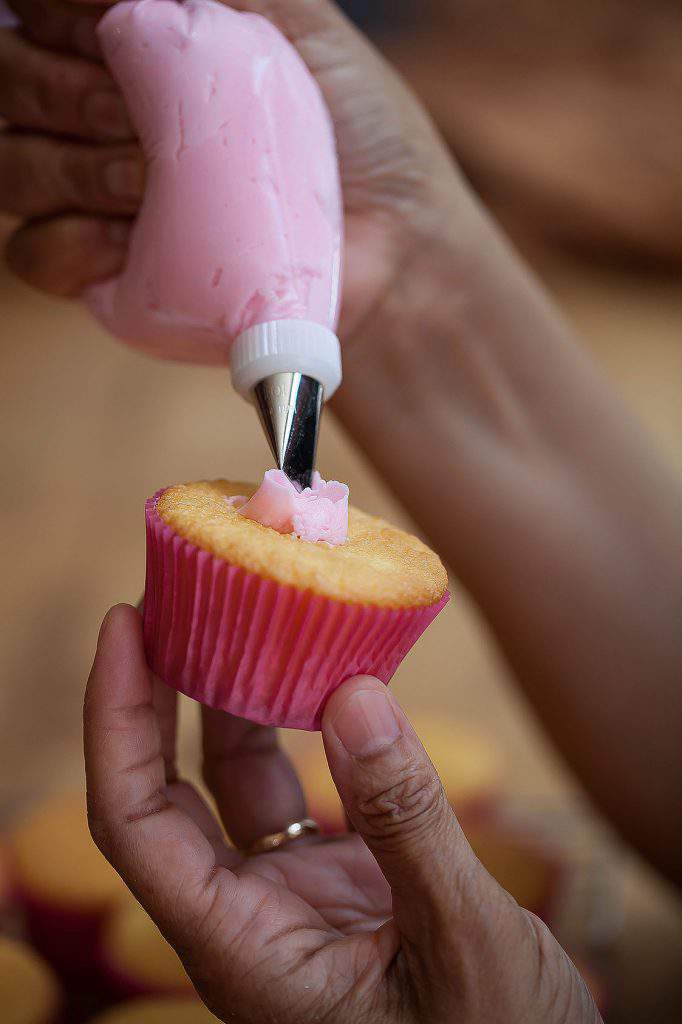 OK, hold the piping tip close to the cupcake and slowly turn the cupcake.
As you're turning the cupcake, also slowly turn the cupcake clockwise.
This will create a small circle in the center of the cupcake.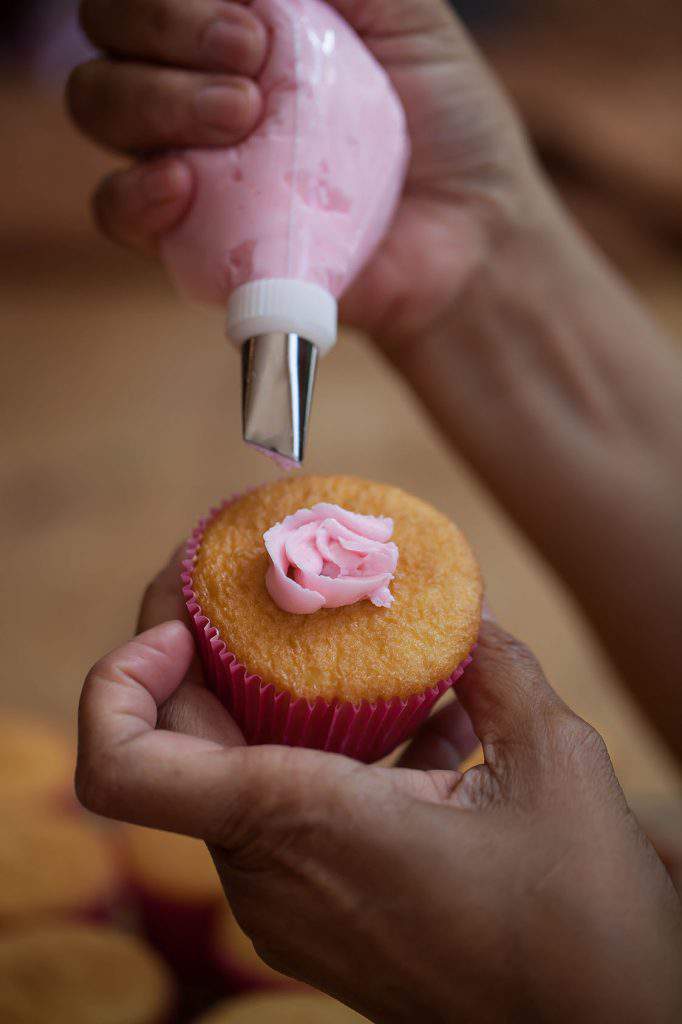 Lift the tip completely from the cupcake.
Do not start your next row on the end of where you just lifted away from the cupcake.
Instead, start the new row about halfway back from the end.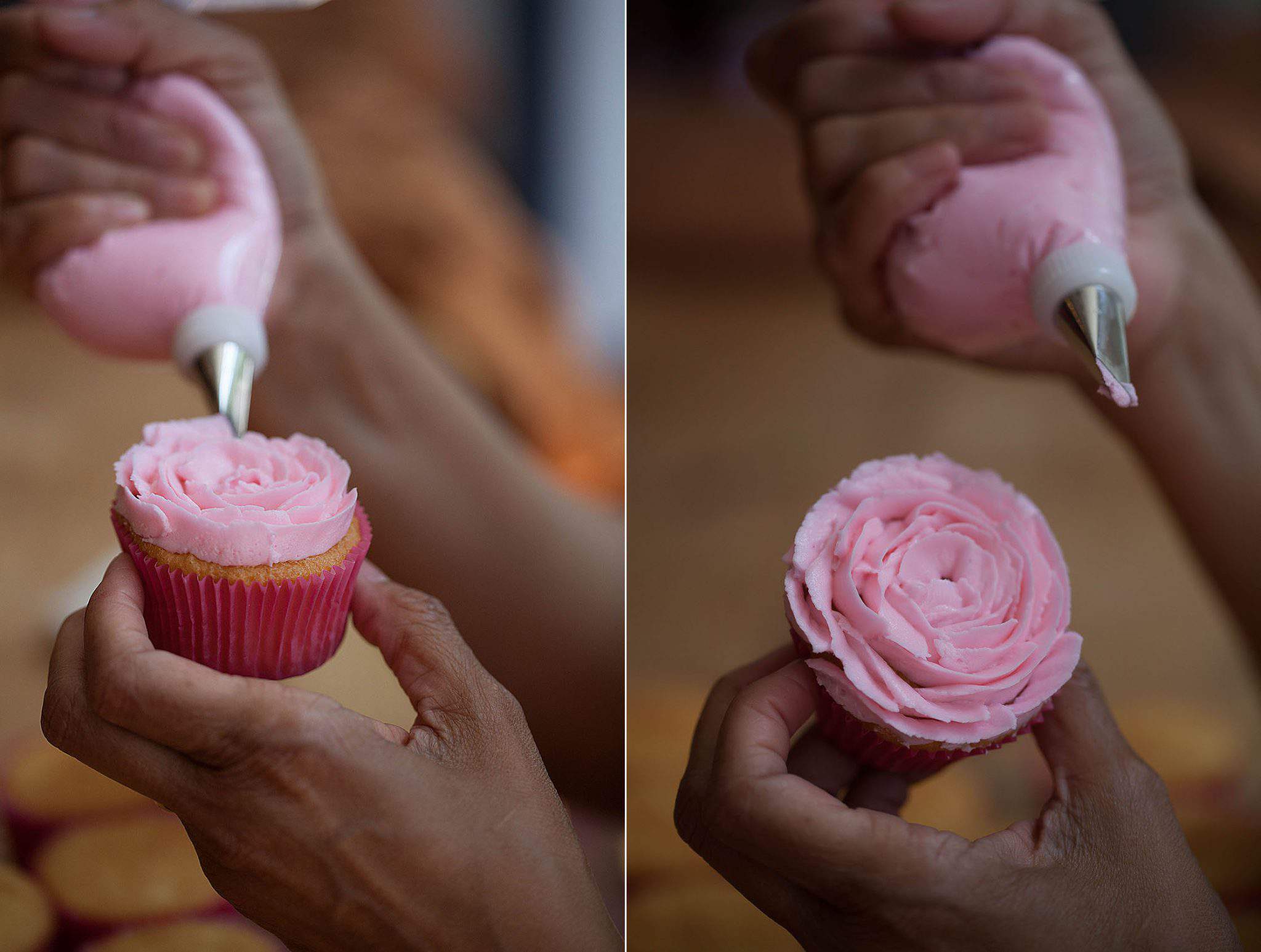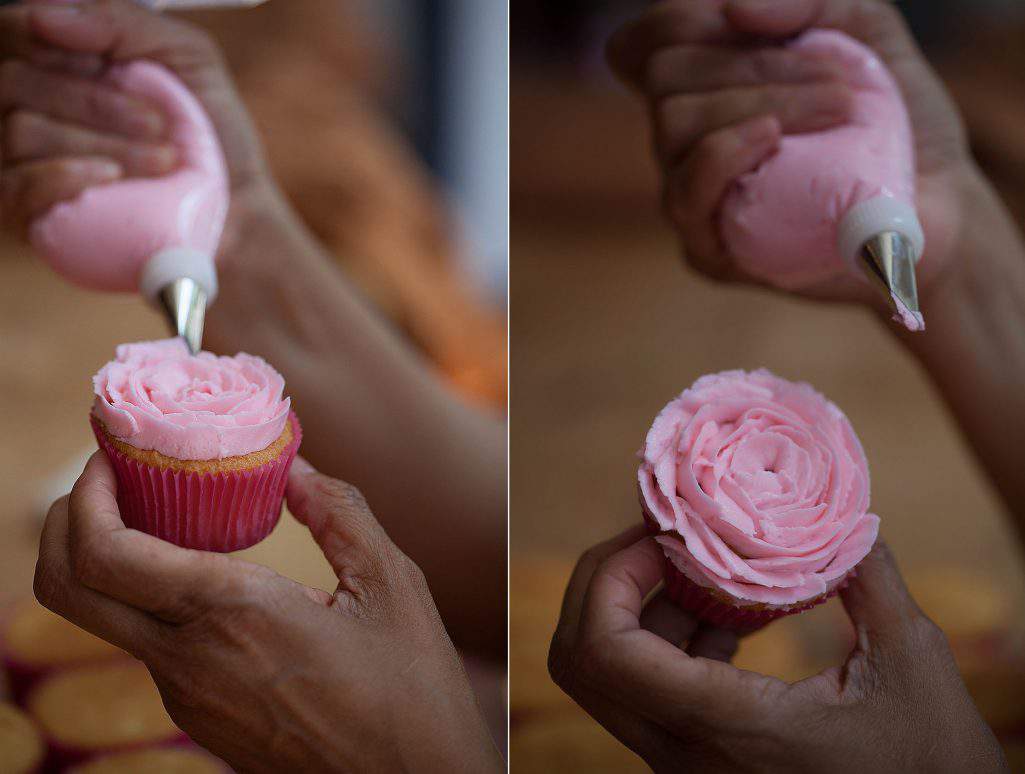 Keep repeating the steps.
Lift away from the end, pick it up halfway back, continue to turn the cupcake as you create each circle.
You'll slowly see the rose petal take shape.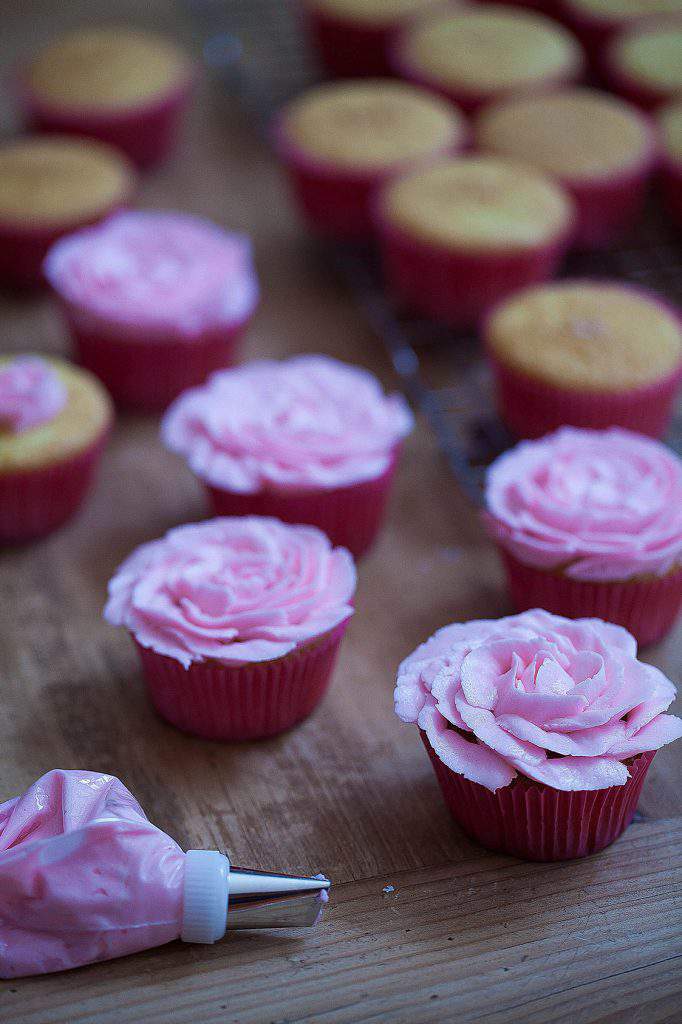 You can also control how tight the petals appear just by the way you hold your hand as your piping the frosting.
If you hold the piping bag inward, the petals will be tighter and much closer together.
Holding the bag more outward as you're piping will cause the petals to be more open.
Getting tight or wide petals also takes a wee bit of practice but you'll figure what you like best in no time too.
Have a birthday party, baby or wedding shower coming up?
These floral topped cupcakes would be an adorable dessert.
With a little supervision, I think these would also make a fun food project for young kids.
Have fun and let me know how your rose petal cupcakes turn out.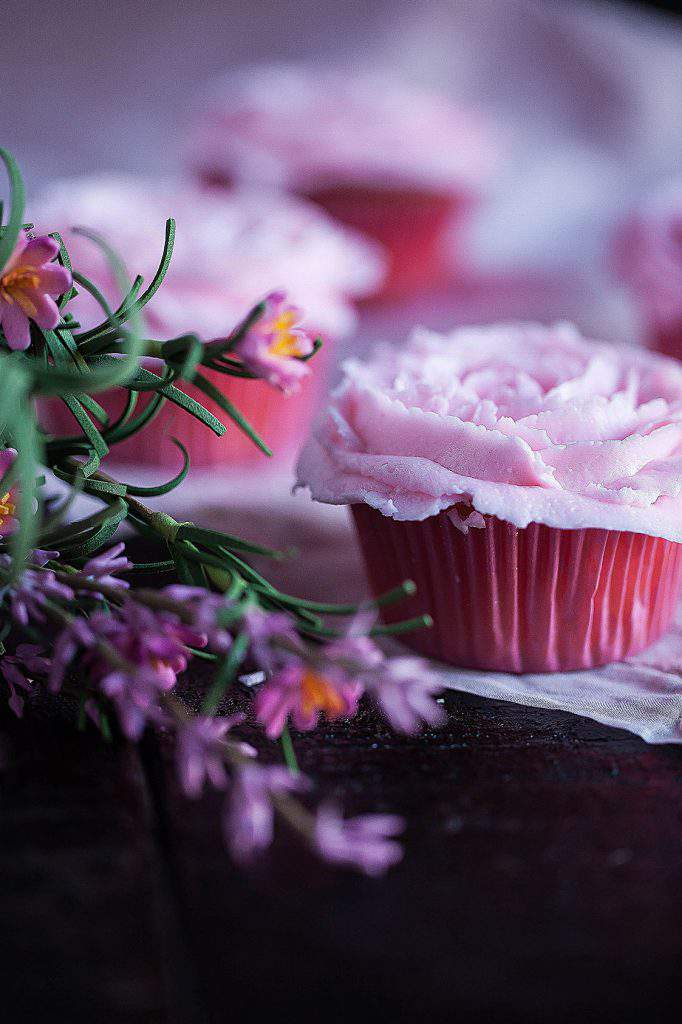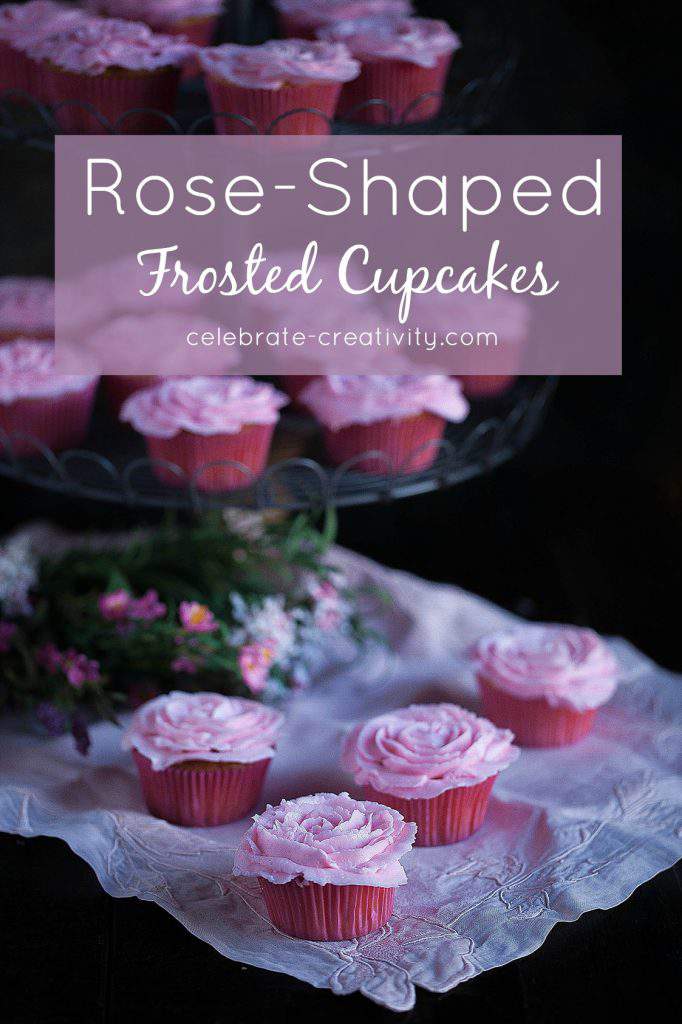 Thanks for stopping by.
See you back here next time. ♥