Who doesn't love French Macarons?
You know, those soft, often pastel-colored, sandwich-like confections filled with sweet buttercream?
When you consider they're made from just a handful of ingredients, they shouldn't be that difficult to make, right? Wrong.
Until recently, these have been the most difficult cookie ever for me to master.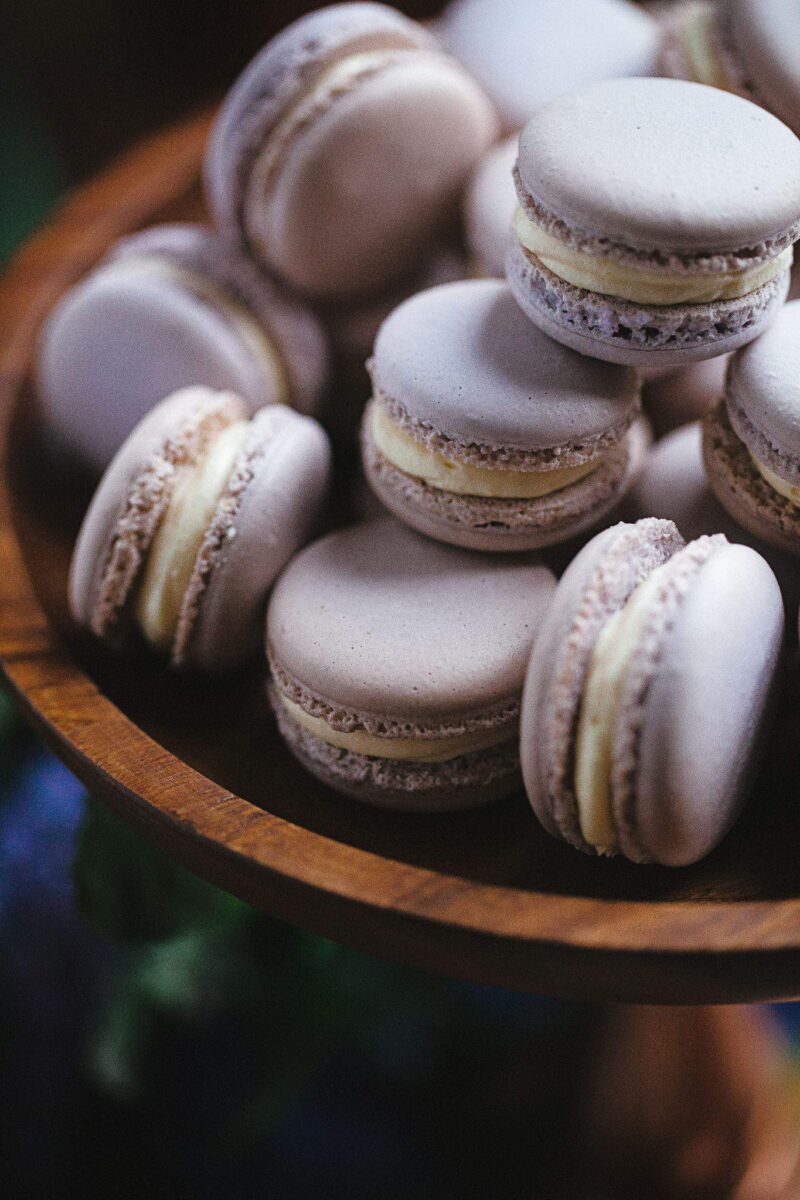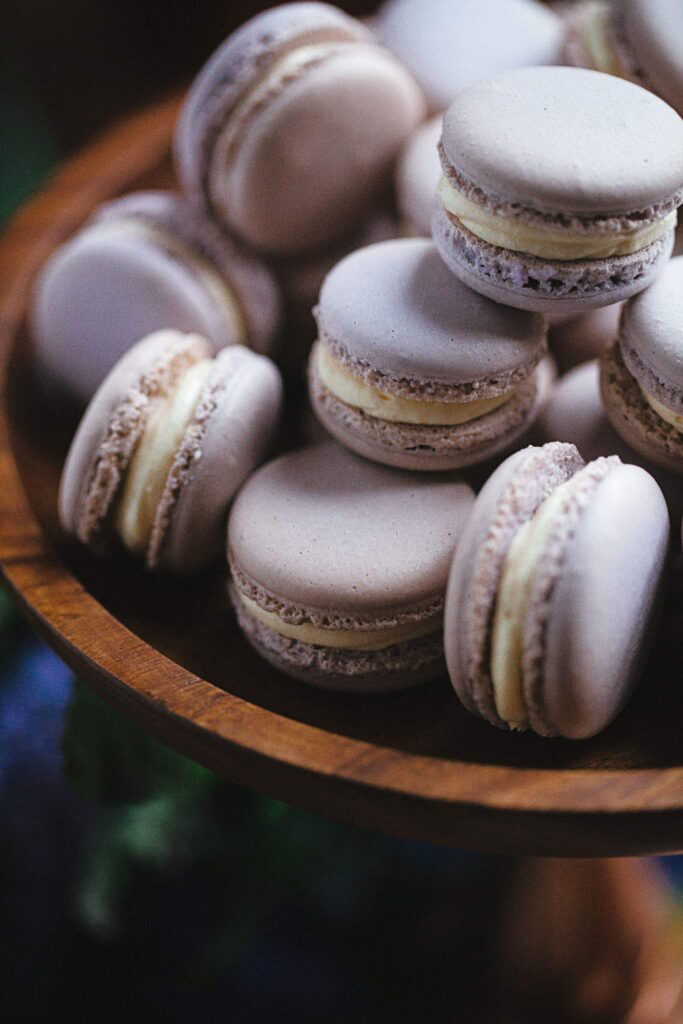 Homemade French Macarons do indeed have a difficult reputation.
You can read my earlier post about making French Macarons HERE which featured my first, mildly successful attempt several years ago.
At the time, I didn't realize it would take so long to find a recipe that would consistently work for me.
Well, I'm happy to say after 2 years, countless books, numerous articles, one class and tons of online videos… I've finally figured out the elusive French Macaron.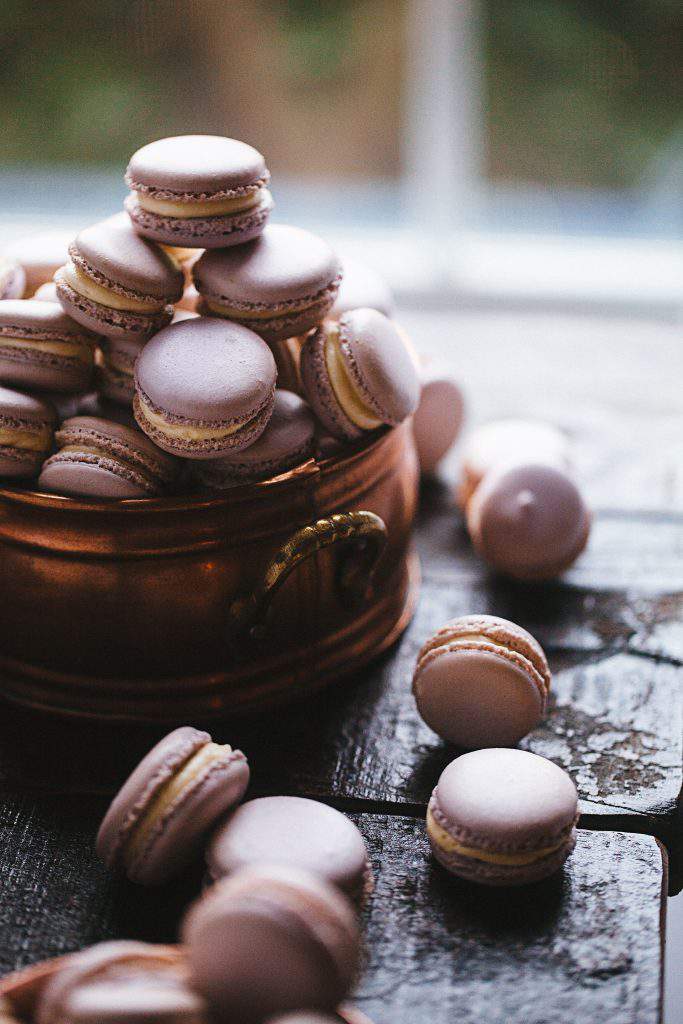 There are any number of macaron recipes and techniques and there's no one, single correct road to success.
I've included the full shell and filling recipe I use, a little further down in this post but I've also singled out 6 important techniques that I credit with helping me produce successful French macarons.
I use an Italian meringue recipe which involves mixing half the required egg whites with the almond flour and powdered sugar to create a paste. The other half of the egg whites are whipped into a meringue and mixed with a heated sugar water before adding it to the almond flour paste to make the macaron batter.
I use silicone, Silpat mats instead of parchment paper.
When piping the shells. I think smaller circles are better than bigger ones. I pipe mine about 3/4-1-inch in diameter.
Once piped, allow the shells to sit (or rest) for at least 30-minutes.
Use the convection setting on your oven, if you have one.
When shells are removed from oven, allow them to remain on the hot tray for a couple of minutes before transferring them to a cooling rack.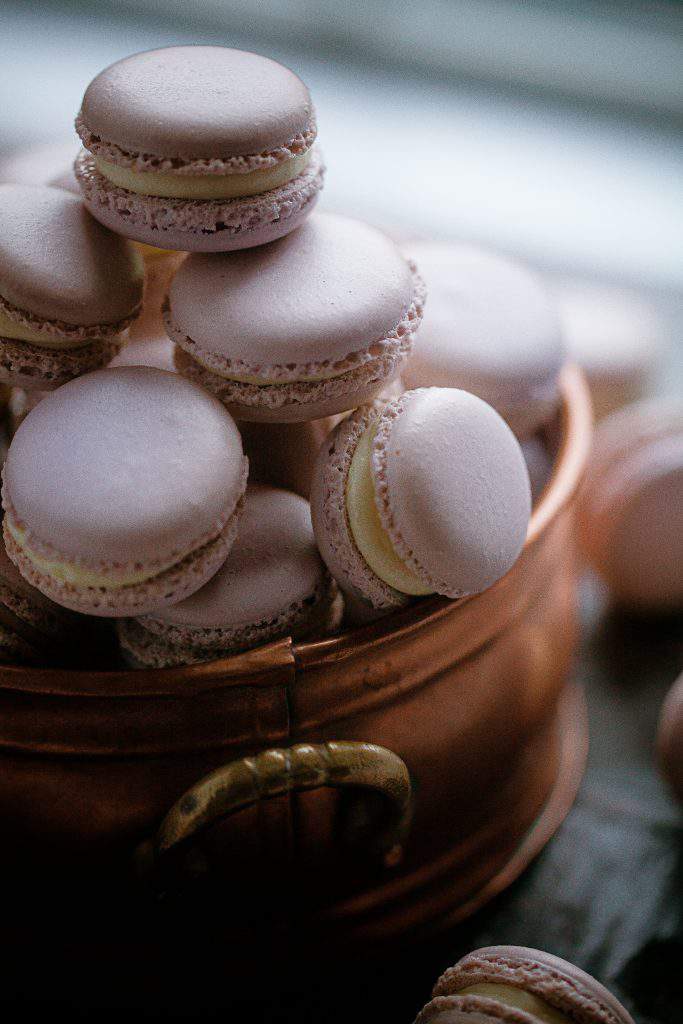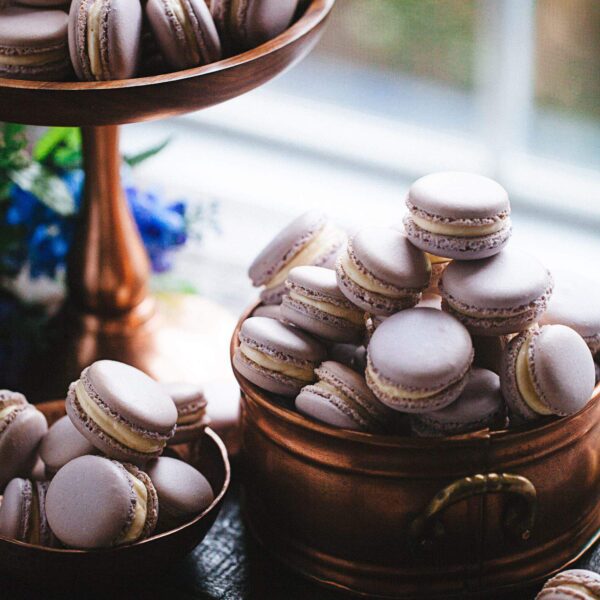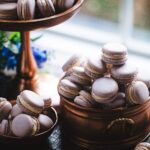 Homemade French Macarons
Ingredients
1 cup egg whites divided in half, at room temperature
300 grams of almond flour
300 grams of powdered sugar
2 teaspoons meringue powder or powdered egg whites
6 tablespoons of water
300 grams of granulated sugar
Food coloring gel paste is best
Kitchen scale for measuring grams
Instructions
Measure all ingredients precisely.

Use food processor to blend almond flour and powdered sugar.

Sift the flour mixture through a strainer to get all the lumps out.

Add the meringue powder (or powdered egg whites) to 1/2 of the egg whites.

Stir egg whites into the flour mixture. Mix well. This will create a paste. Set aside.

Begin to heat the water and granulated sugar in a saucepan.

Whip the remaining egg whites until slightly frothy.

Watch the temperature of the sugar water. Once it reaches 245-degrees, add the food coloring and quickly pour the liquid into the whipping egg whites. Pour carefully to prevent hot splattering.

Continue to whip the egg whites until thick and glossy.

Pour glossy meringue into the bowl with the paste.

Fold the mixture until it's flowing like lava but not runny. Do not over mix.

Spoon mixture into pastry bag fitted with metal tip.

Pipe macaron shapes onto Silpat sheet.

Pipe them about an inch apart.

Bang the tray on a hard surface to eliminate any air bubbles.

Allow piped macarons to sit for about 30 minutes. This is called "resting".

Bake macarons (one sheet at a time) for 14-minutes.

After baking, allow baked macarons to sit on hot sheet for a few minutes before removing and placing on a cooling rack.

Once cooled, match up same-size shells and pipe filling between two cookies.

Refrigerate overnight before serving.

NOTE: If you pipe smaller shells, this recipe will yield far more.

The actual ingredient prep time is not time consuming but piping shells and baking multiple sheets will take several hours.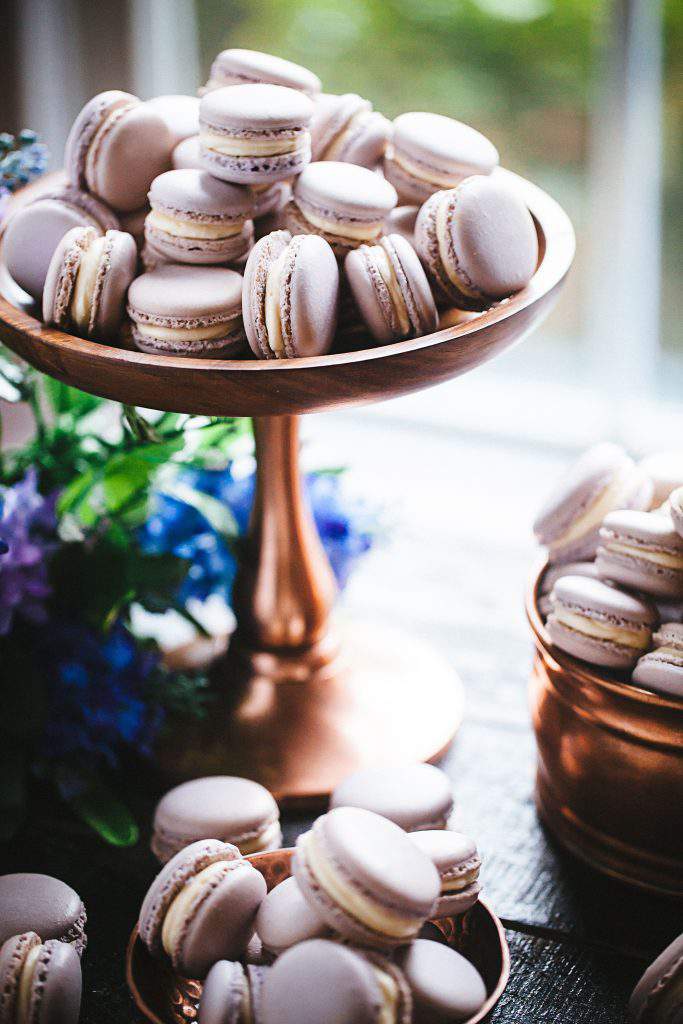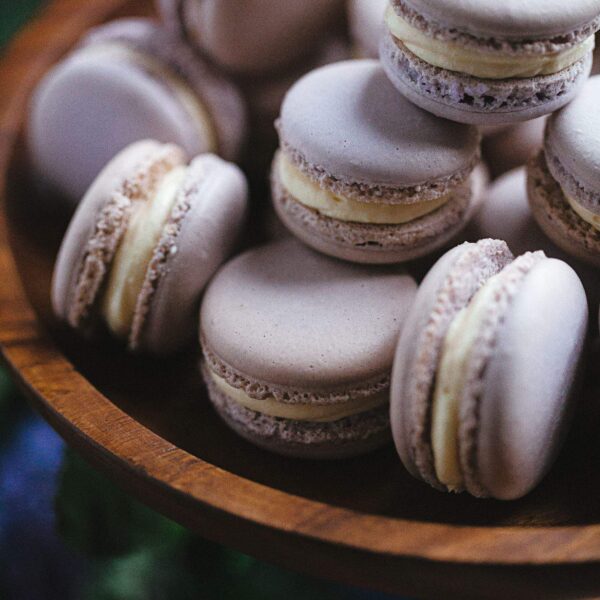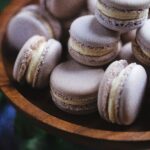 Almond Buttercream Filling
Ingredients
3 eggs
200 grams granulated sugar
30 grams of almond paste
230 grams of unsalted cold butter
Instructions
Whip the eggs and sugar in a mixer until you get a thick batter.

Pour into saucepan and add almond paste.

Stir continuously on low to medium heat until paste is dissolved and mixture is thick.

Careful not to over heat or mixture will burn.

Pour into dish and refrigerate while next steps are completed.

Cut the butter into chunks and whip in mixer on high until butter is light and fluffy.

Add the chilled almond mixture and continue to whip on high until well-combined.

Spoon filling into piping bag with metal tip.

Pipe onto single macaron shell and sandwich with a second macaron.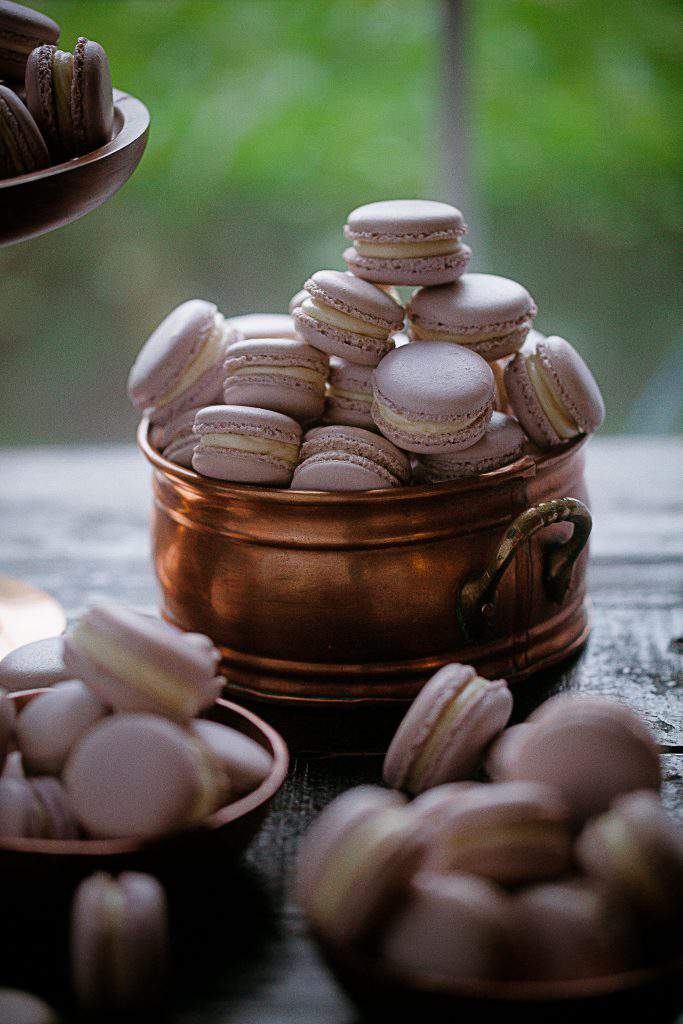 I don't know about the cost of French macarons in your neck of the woods but in my area the smaller cookies are $1 each and the slightly larger ones are $2 each.
I added up the cost of the ingredients for me to make just one batch and it was under $30.
Considering that I can make between 60 and 100 cookies using this recipe (depending on piped size), I'd say $30 bucks is a pretty sweet deal… in more ways than one.
How cute would these be at a tea party, or luncheon or baby shower?
I've also packaged up my macarons and gifted them to friends and neighbors.
Of course, they love them.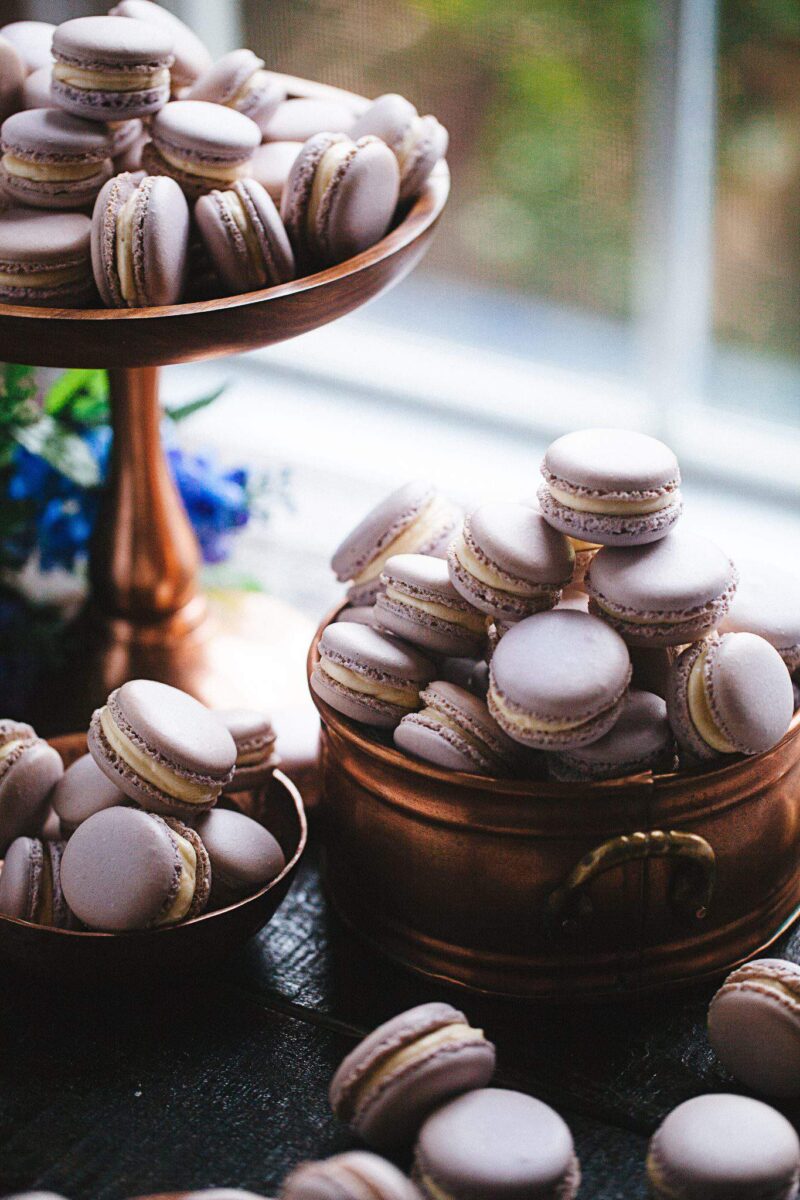 As you can see, making successful French macarons is a bit labor intensive.
However, I've gotten faster and better with each batch.
You can scroll through my Instagram account to see some of my other recent macarons HERE.
After all this time at tackling homemade macarons, I think it's pretty safe to say… I'm on a roll.
I hope you give them a try too.
Thanks for stopping by.
See you back here next time. ♥