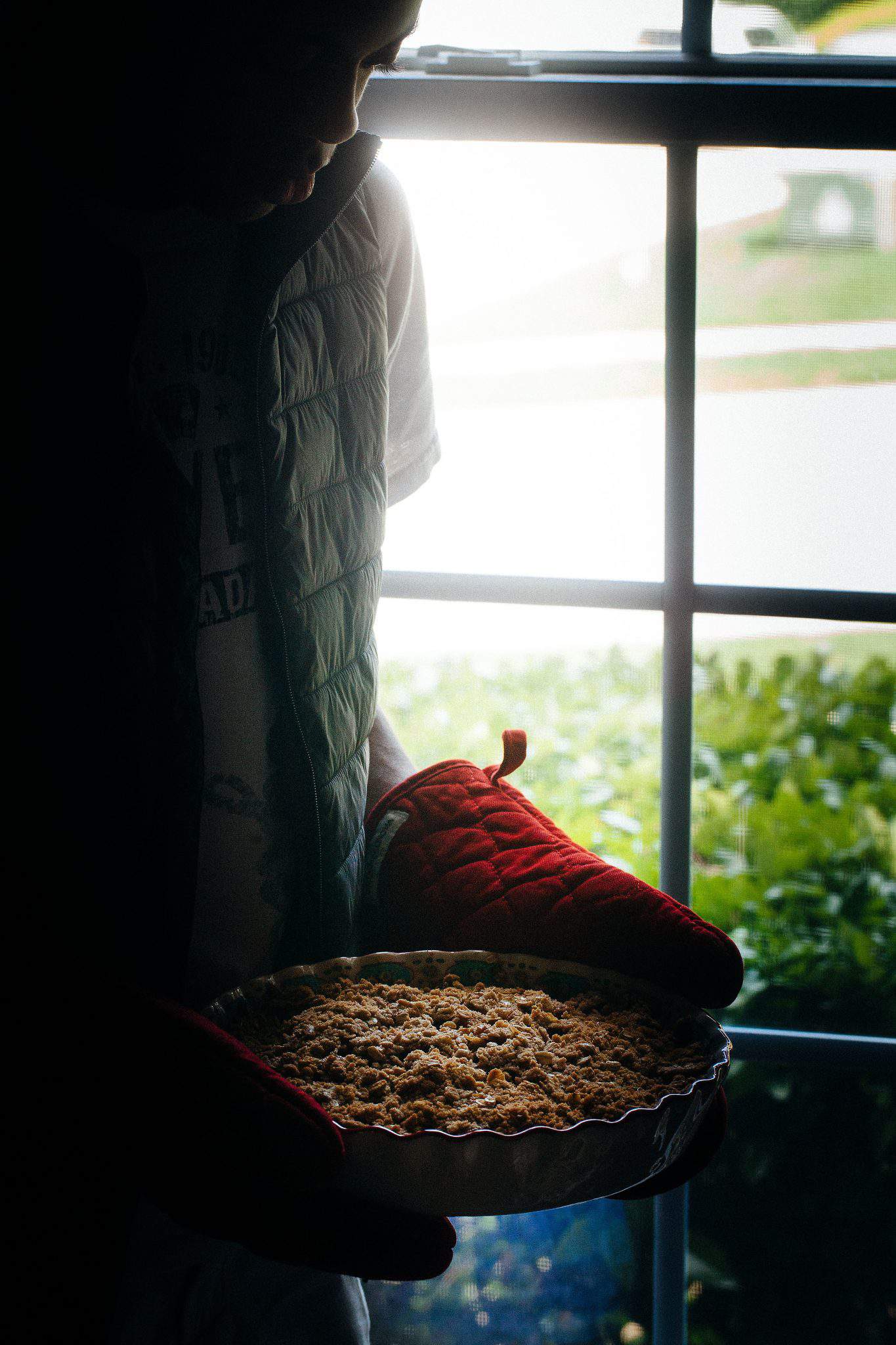 To say last week was a whirlwind would be an understatement.
We're all coming down from a pretty extraordinary, natural high after watching our daughter, Cameron graduate from high school (With Distinction, in the top 10% of her class of more than 500 students).
She walked across that stage with the biggest smile on her face and as we watched from the stands… our hearts were so full.
We had a ton of family members in town to share in the excitement and the day after Cameron's Commencement… we all watched our son, Jordy get inducted into the National Honor Society at their high school.
Hands down… it was one of the best weeks, ever.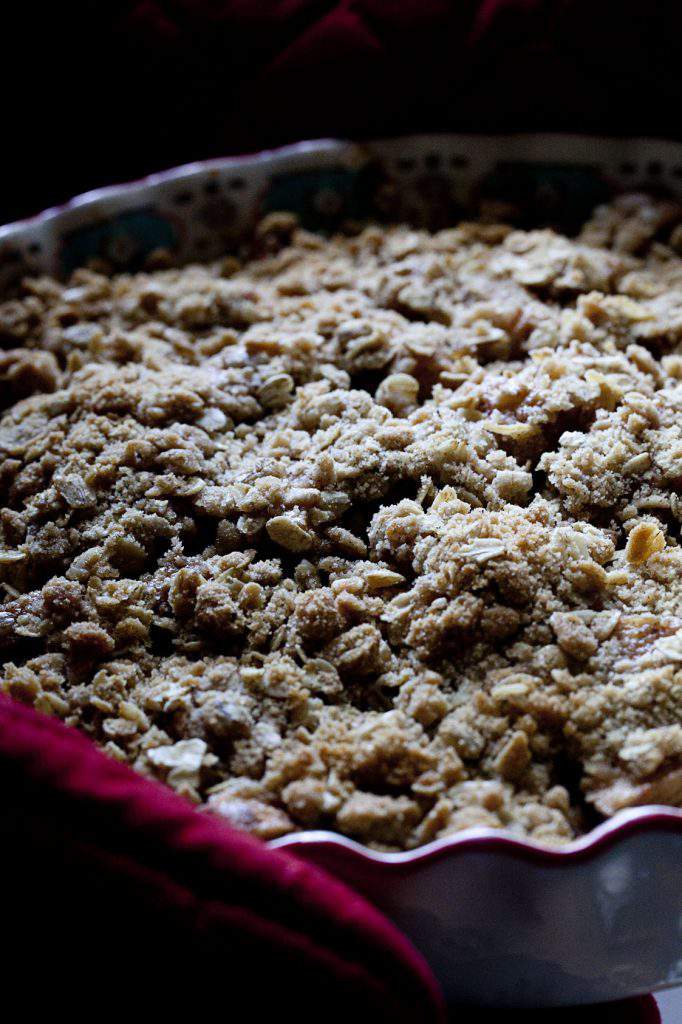 While I continue to savor the week that was… I want you to savor this awesome apple crisp.
The apples and handful of ingredients create a wonderful mix of sweet and slight, fruity tang.
The toasted oats add a delicious textured topping that you're just going to love.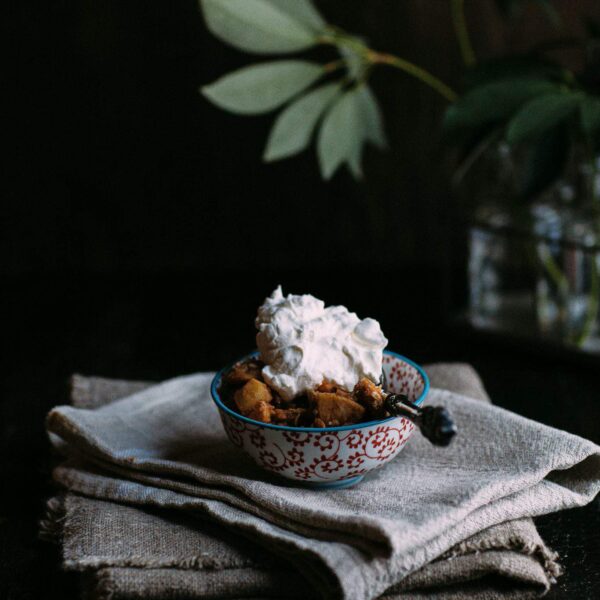 Awesome Apple Crisp
Ingredients
6 apples peeled and cut into slices
1/2 teaspoon ground cinnamon
1 cup brown sugar
2 tablespoons of granulated sugar
3/4 cups of all-purpose flour
3/4 cups of oats
1/2 cup cold butter
1 teaspoon ground cinnamon
.
Instructions
Preheat your oven to 350 degrees

After apples are peeled, cored and sliced toss them in a bowl with the white sugar and 1/2 teaspoon of cinnamon.

Then, pour into a 9-inch baking dish. I poured mine into a circular one because I wanted mine in a prettier dish.

Mix 1 teaspoon of cinnamon, the flour, the brown sugar and the oats in a separate bowl.

Use a fork to smash the cold butter into the oats mixture.

After it's thoroughly mixed, it will get course and crumbly. That's what you want.

Sprinkle this crumbly mixture all over the sliced apples.

Then, bake it for about 40 minutes. You'll notice the sides will be bubbly and the oats are golden brown. Serves 6-8.

I served mine with a dollop of whipped cream but a scoop of vanilla bean ice cream would also be delicious. You could also make these in individual ramekins for single serving sizes. I've done that before and it's cute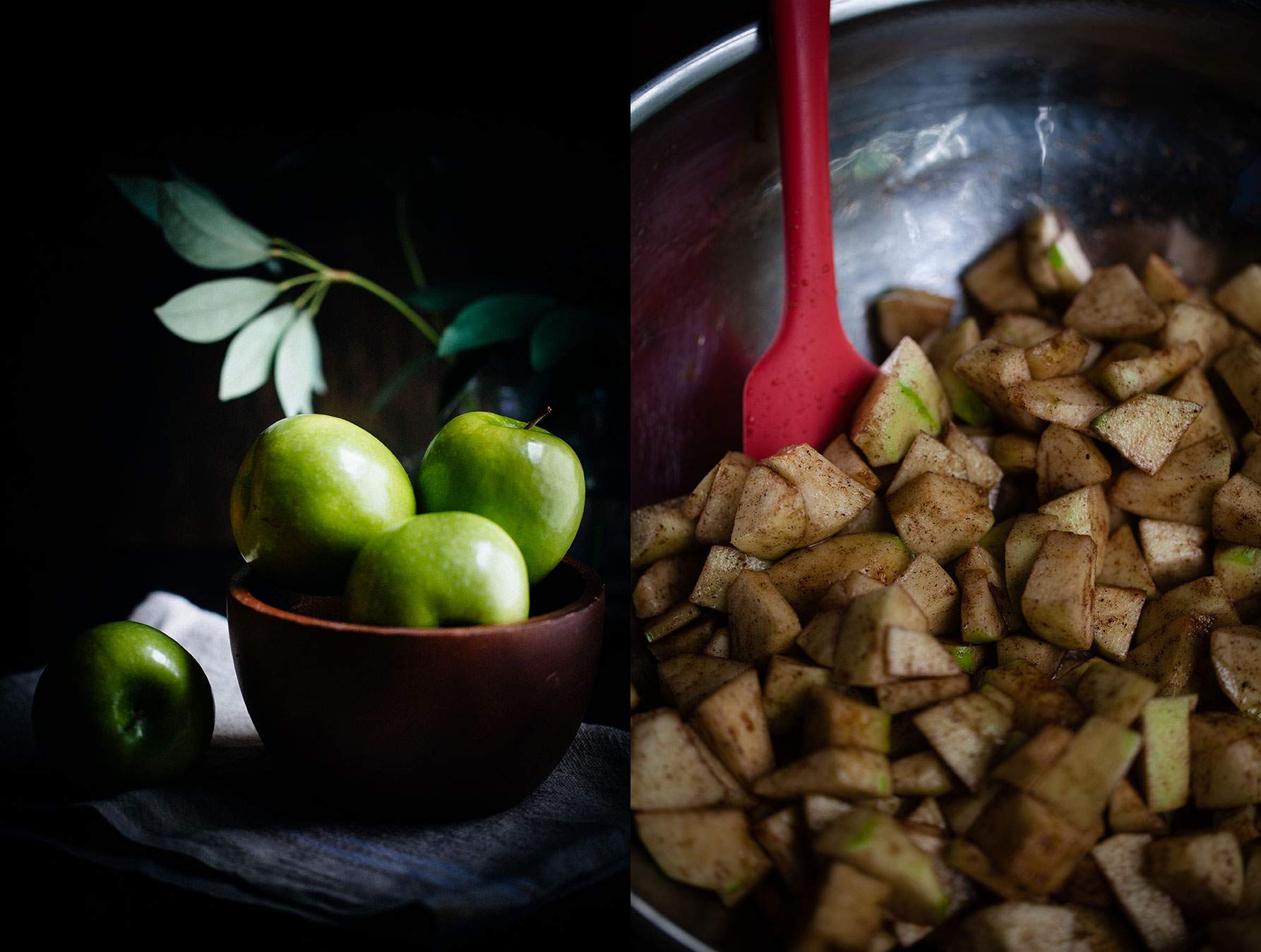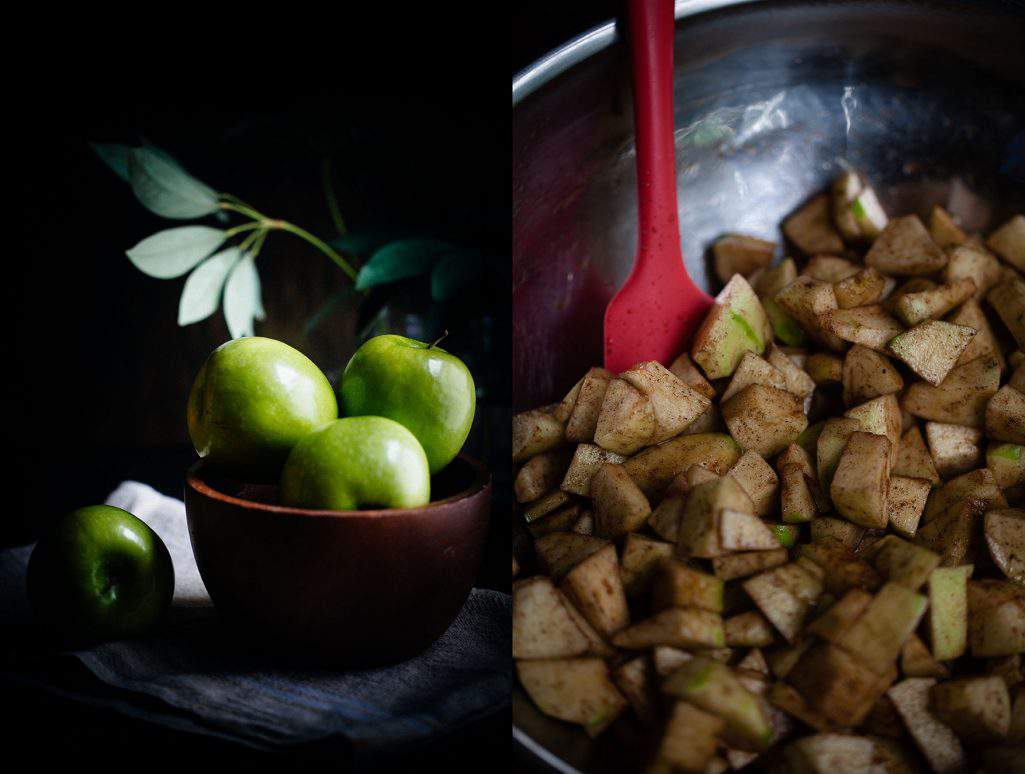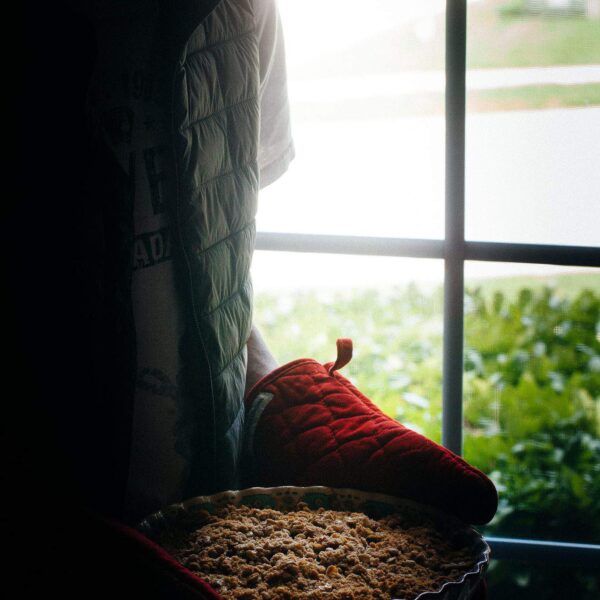 Homemade Whipped Cream
Ingredients
1 cup heavy whipping cream
1 cup confectioner's sugar
1 teaspoon vanilla
Instructions
Chill the stand mixer bowl and whisk attachment for a few hours so they're cold before use.

Whisk the whipping cream on medium for a few minutes.

Add the confectioner's sugar and vanilla and continue to whip on high until light, fluffy peaks appear.

Spoon dollops onto dessert right away onto fruit-topped dessert or refrigerate whipped cream until ready for use..
Serve this awesome apple crisp with a dollop of whipped cream or vanilla bean ice cream and you'll see big smiles all around.
Oh… and this recipe is even cuter baked in ramekins.
Trust me, you're going to want to make this more than once.
Enjoy.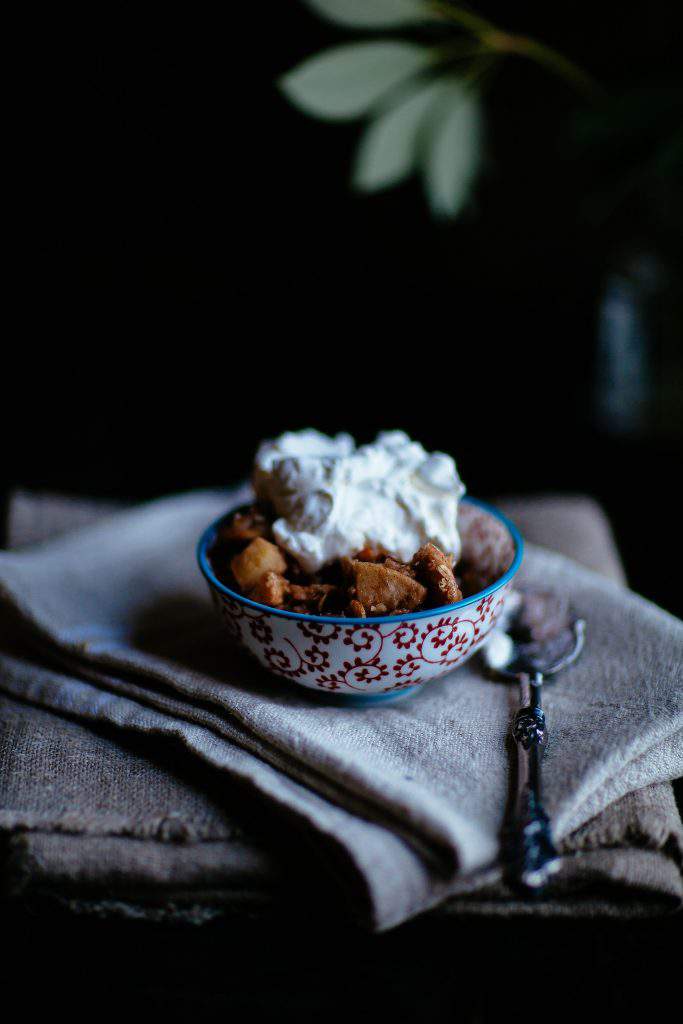 Thanks for stopping by.
See  you back here next time. ♥