Easter is around the corner and along with jelly beans, pastel-colored candy and chocolate eggs… adorable bunnies of all shapes and varieties are turning up all over.
Add a touch of handcrafted whimsy to your holiday table this year with these adorable bunny ears napkin rings that are easy to make and too sweet to resist.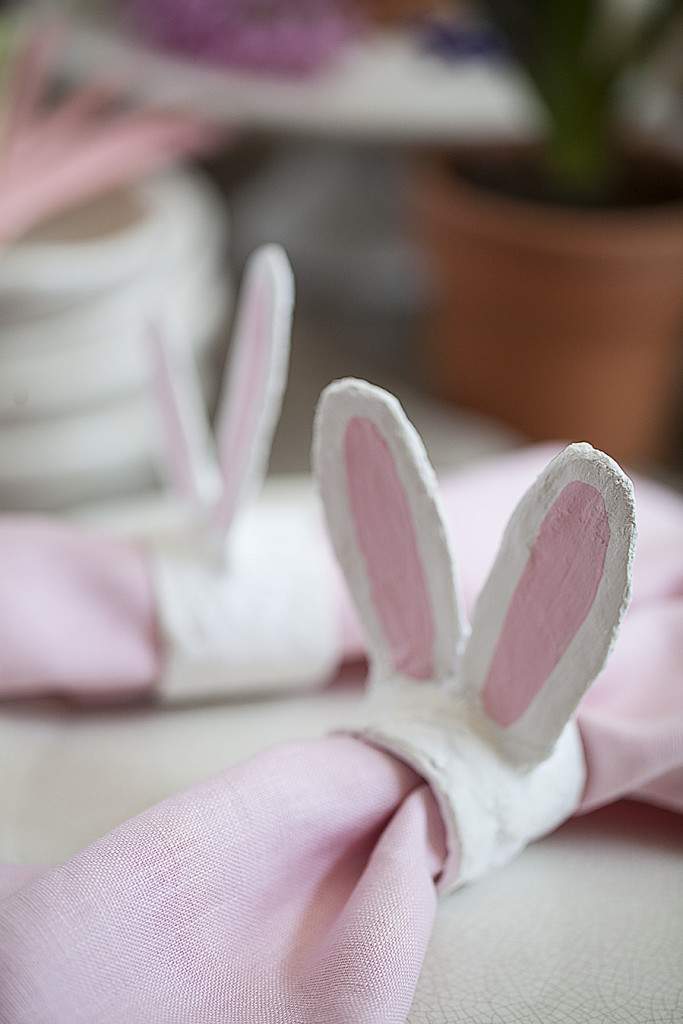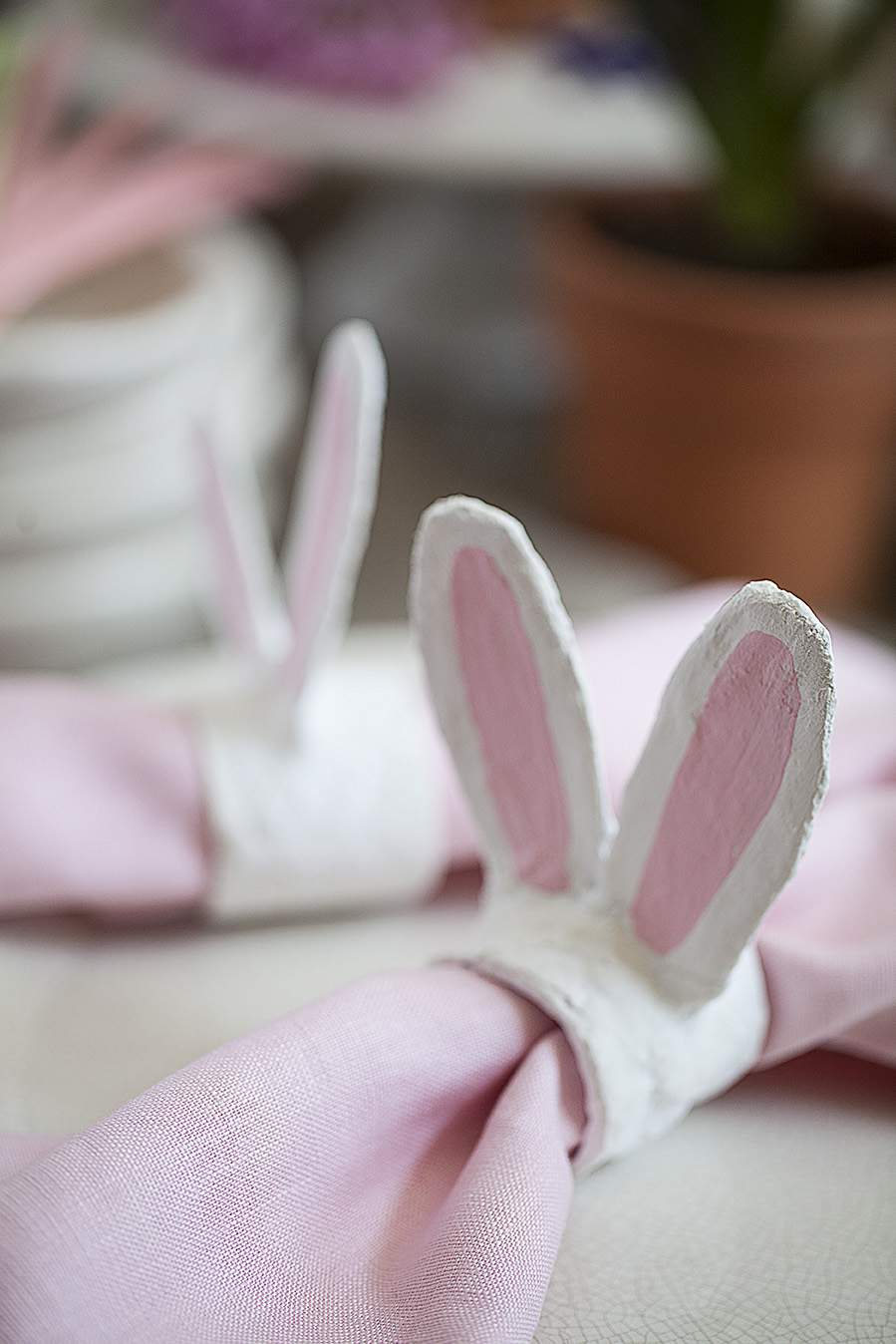 I was inspired to make these after spotting similar napkin rings during a recent visit to Sur la Table.
When I saw them in one of the the store bins, I immediately had one of those "I can make that" moments.
You may already have the necessary supplies on hand.  Paper towel roll… check.  Cardboard from the back of a notepad… check.  Acrylic crafts paint… check.  You could also use chalk but I think the paint looks better.
You'll also need plaster tape which is typically used for mask making.  It's inexpensive and available at most crafts stores in the clay and molding supplies aisle.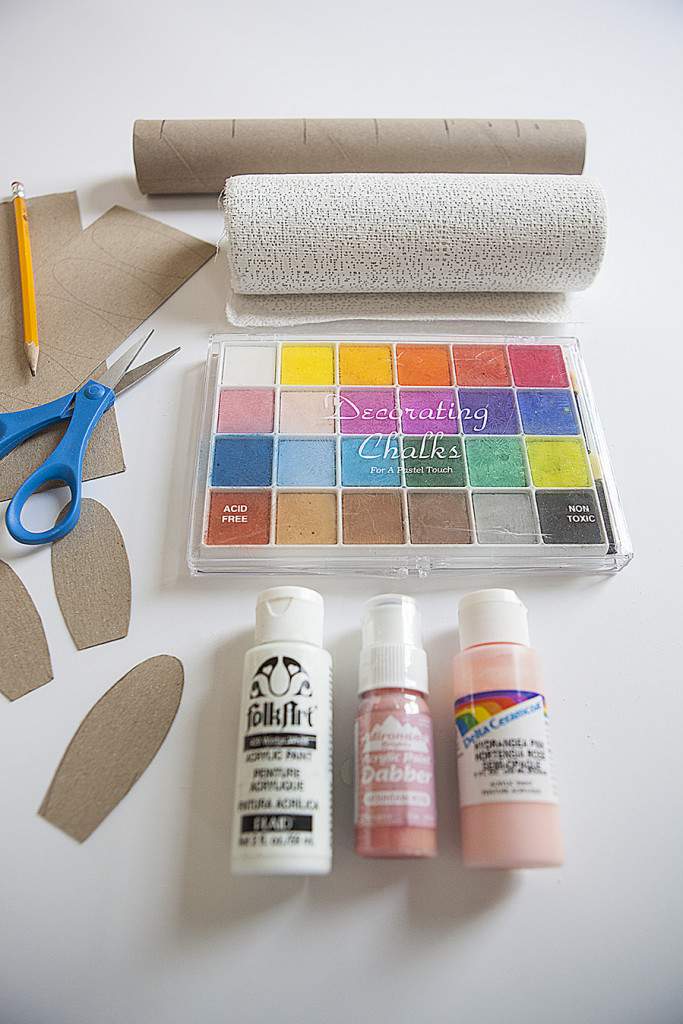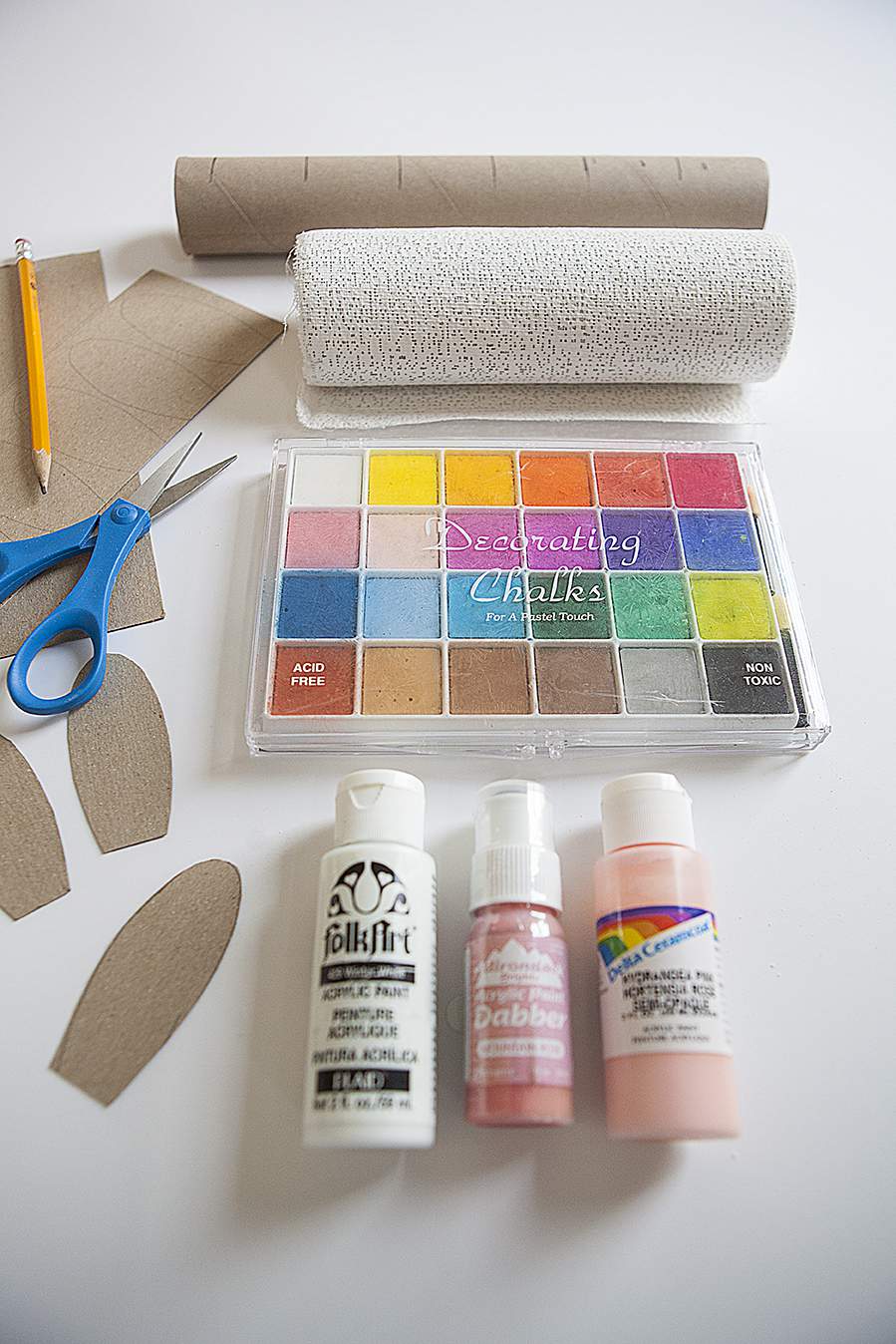 Trace the shape of the ears onto the cardboard and cut the them out.
Measure the paper towel roll into @1-inch sections and cut into individual pieces.
Cut the molding tape into manageable strips.  Dip the strips in warm water and start to cover the cardboard.
NOTE: This step can get a little messy so, I wore thin rubber gloves because I didn't particularly like the feel of the chalky plaster on my hands.  However, gloves aren't required and the plaster is water soluble and washes off hands easily.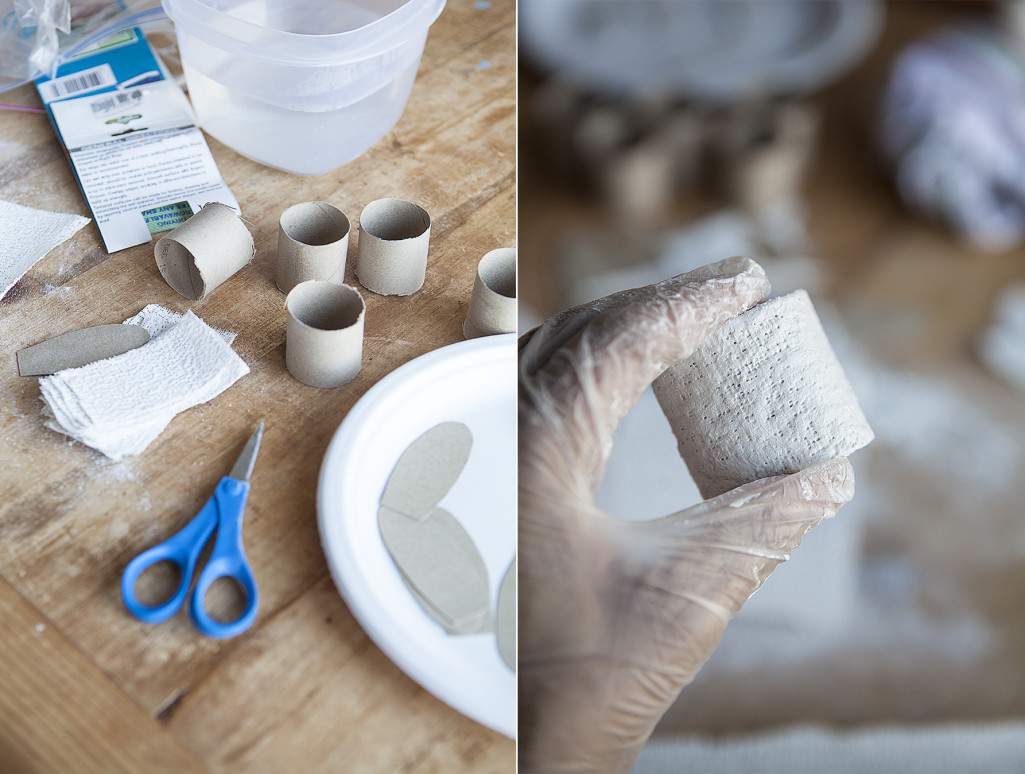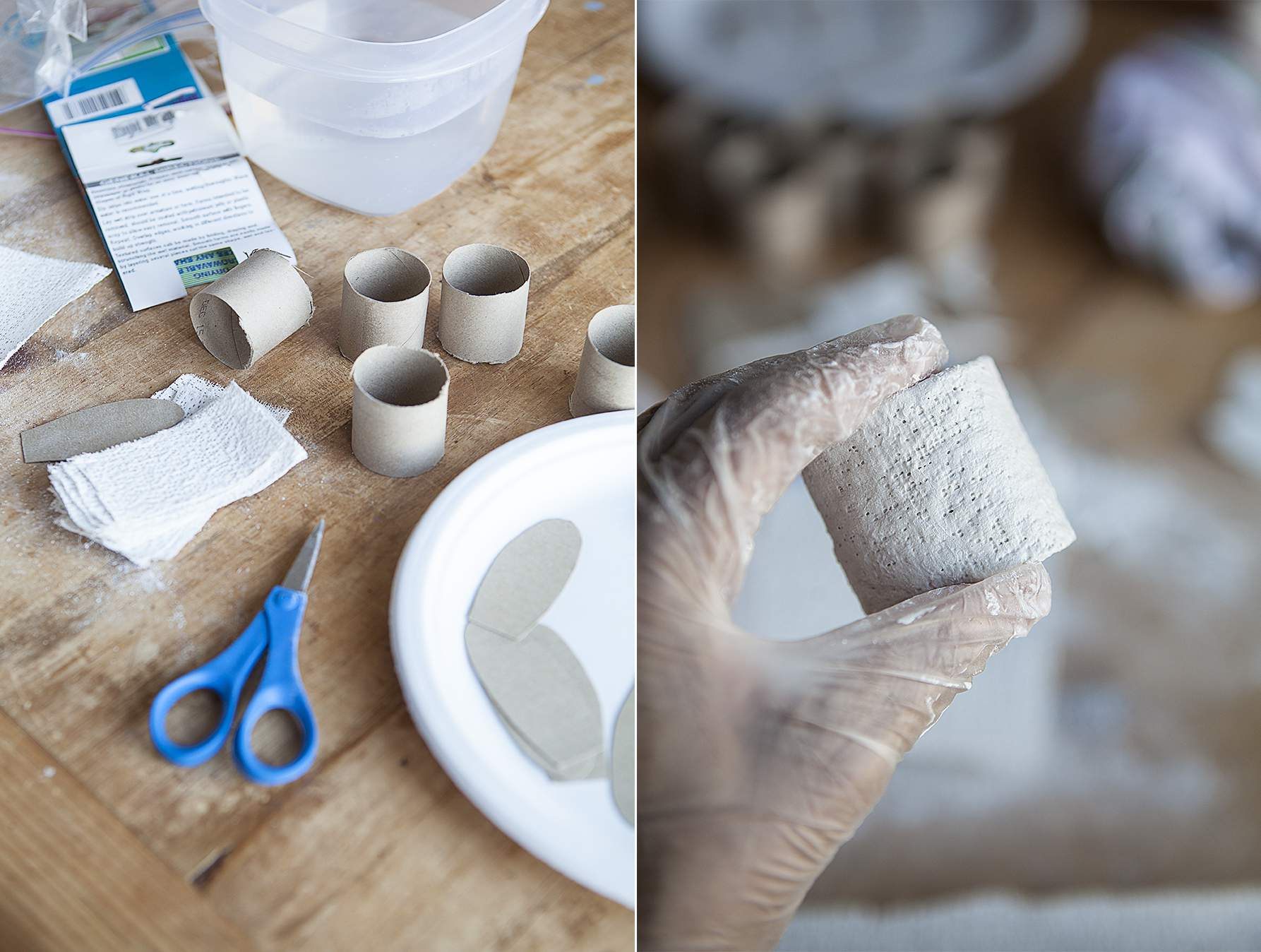 It's really simple to shape the molding tape over the cardboard.  You just need to make sure you work with small strips because once it's wet, it can get tangled easily.
You'll probably need a few layers of the tape to completely cover the ring and the ear shapes.
Use additional strips to secure the ears to the ring.
Set aside overnight to dry completely.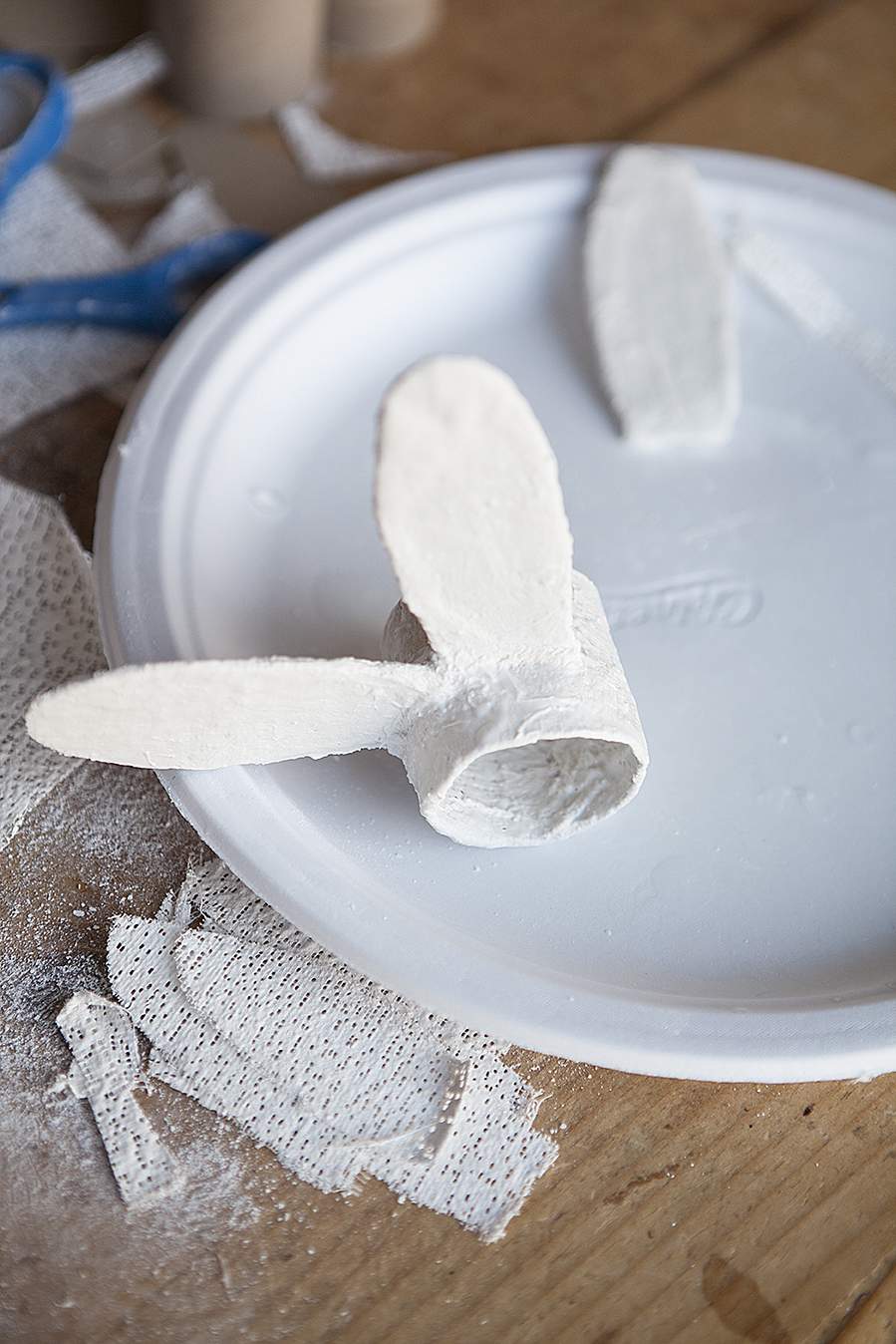 Once the rings are dry, the rings will be rigid but still somewhat fragile.  The plaster dries white so you don't have to give it a white coat of paint, unless you want to.
I tried to use a nail file to sand a few of the rough spots on one and the whole thing practically broke apart in my hands.
That's why you only see two finished rings throughout this post instead of the trio I had planned to share.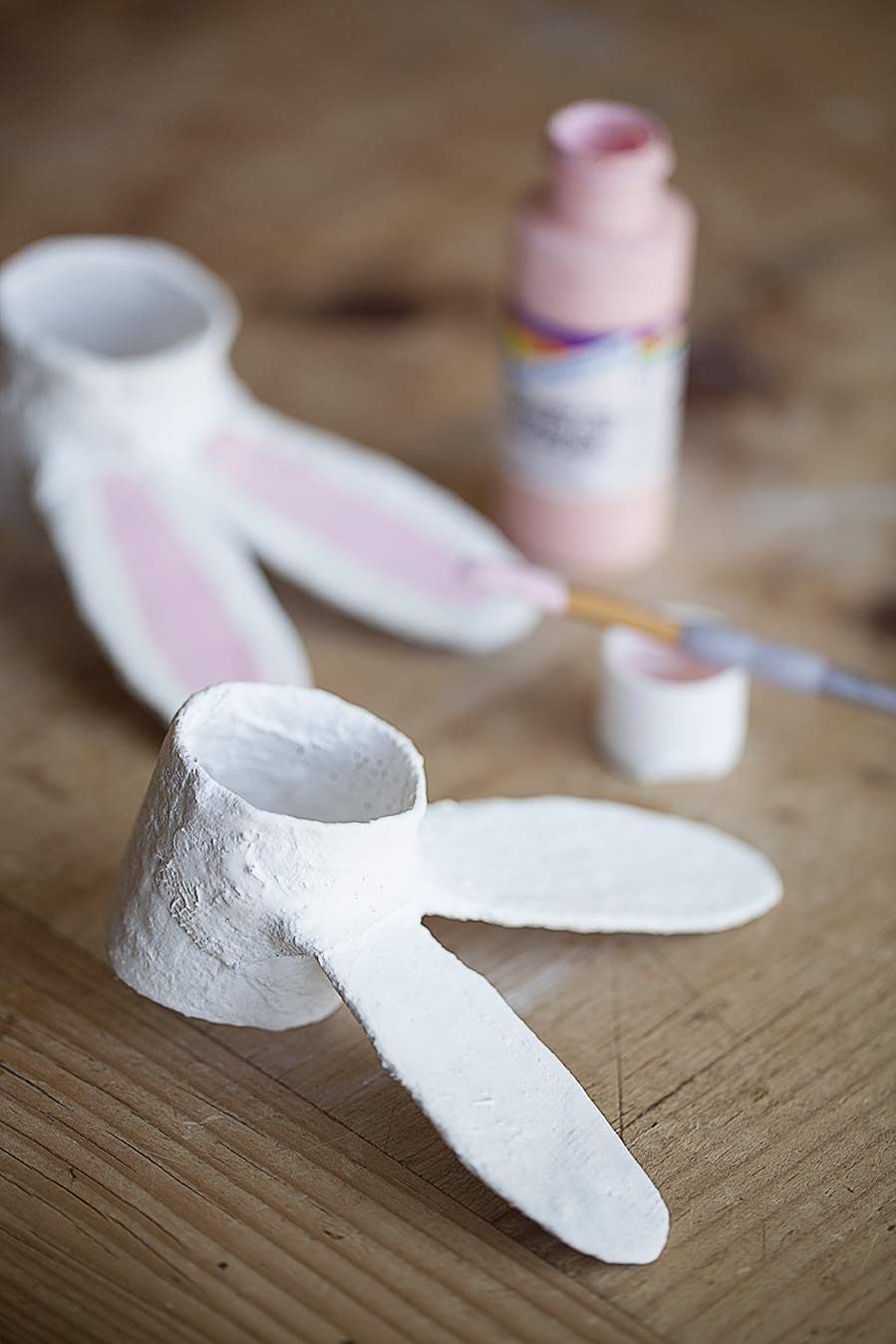 Use a small paint brush to paint on the interior pink of the rabbit ears and set aside to dry.
The rabbit rings will also be a bit chalky so, it's a good idea to seal the entire ring (ears and all) with a matte finish.
This will help seal the plaster and potential dust so that it doesn't end up on your plate or table.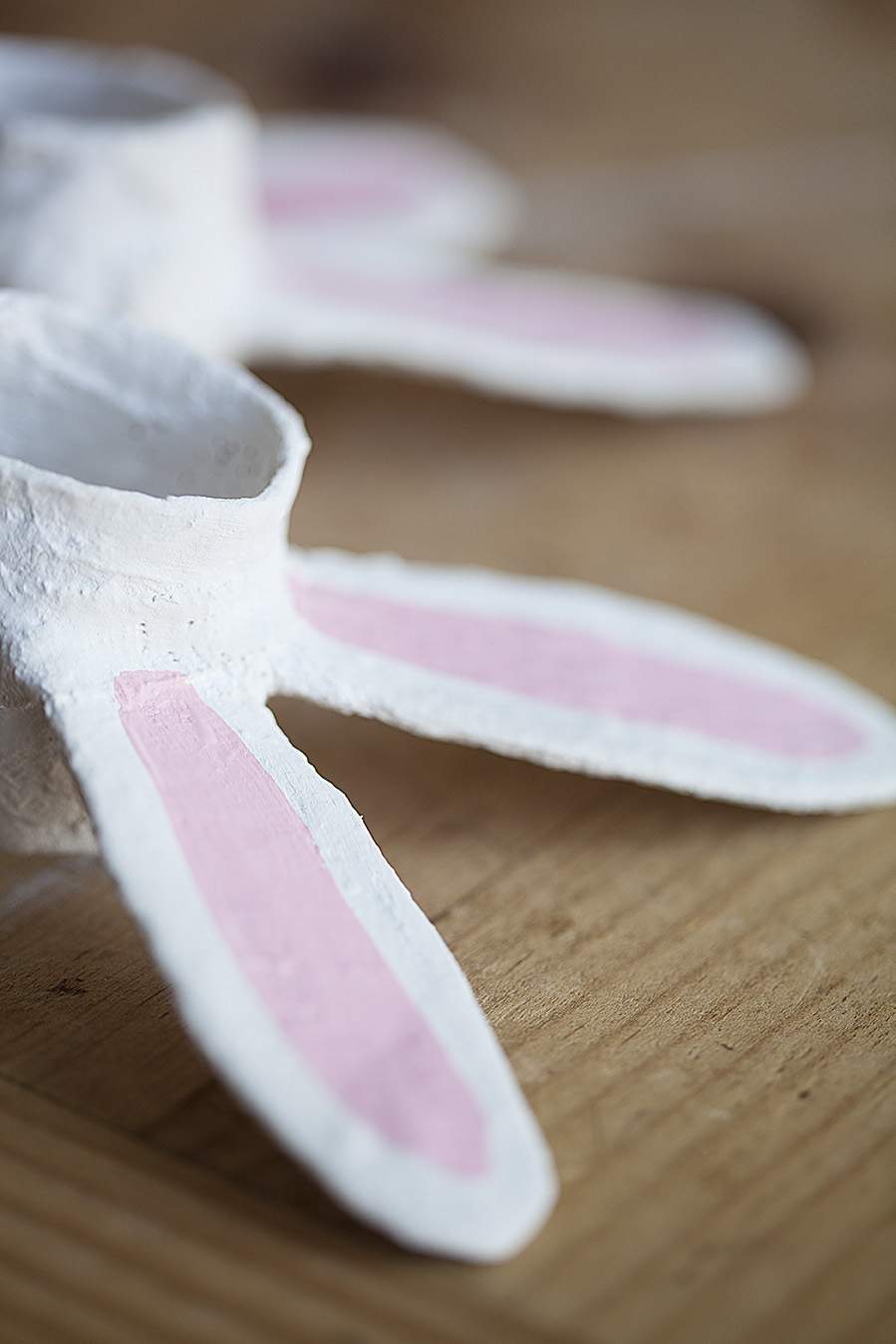 After I snapped these photos I realized one more thing I could have done to make these napkin rings even more adorable.
Consider hot gluing a jumbo cotton ball to the back of the cardboard ring, directly behind the ears.
Now, how cute would that be?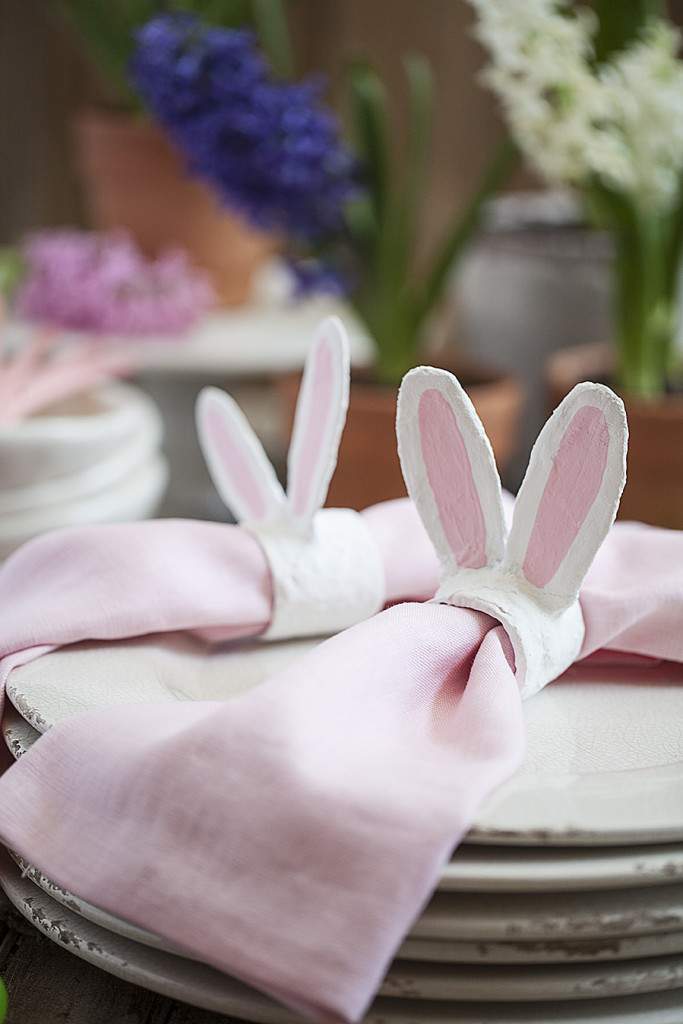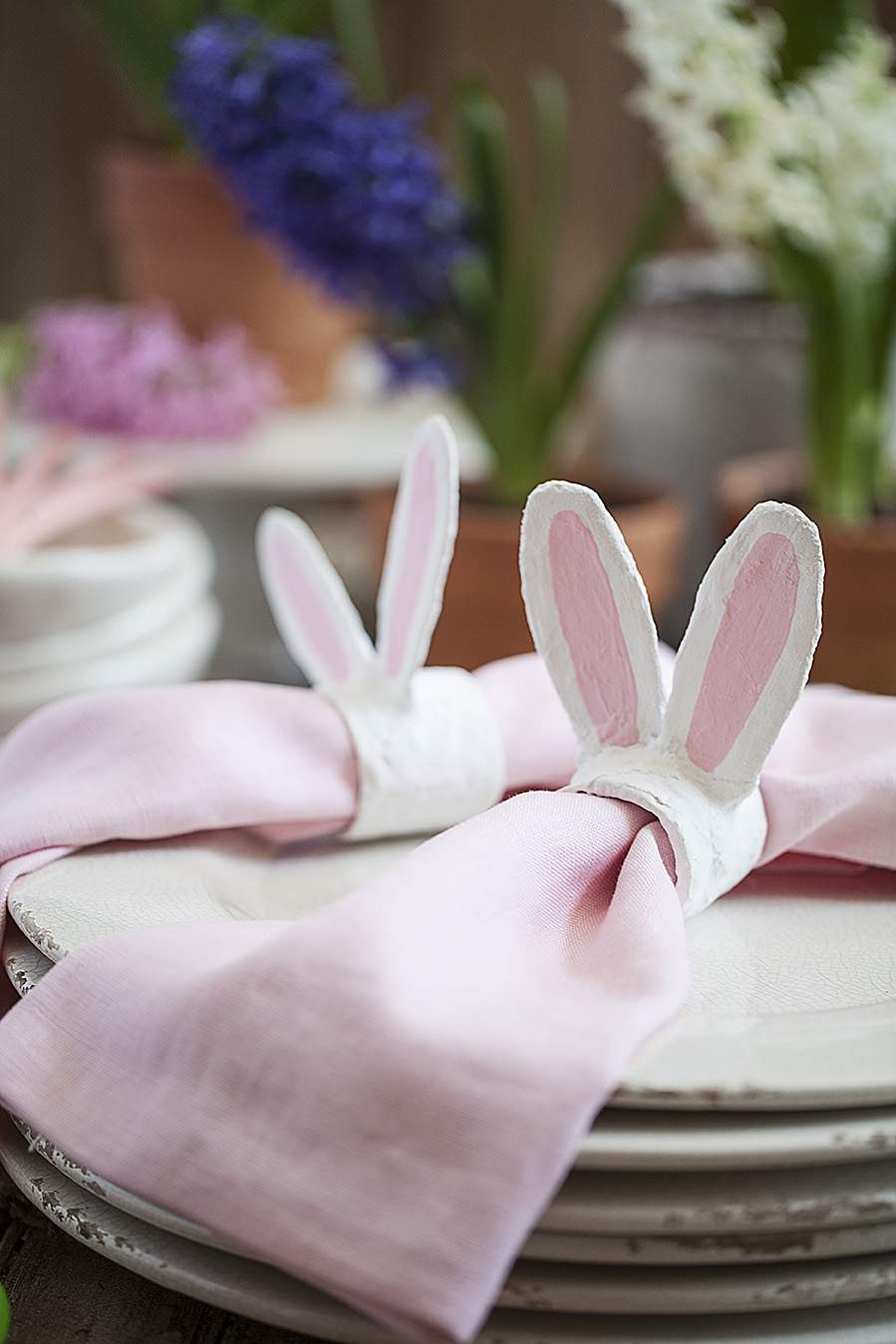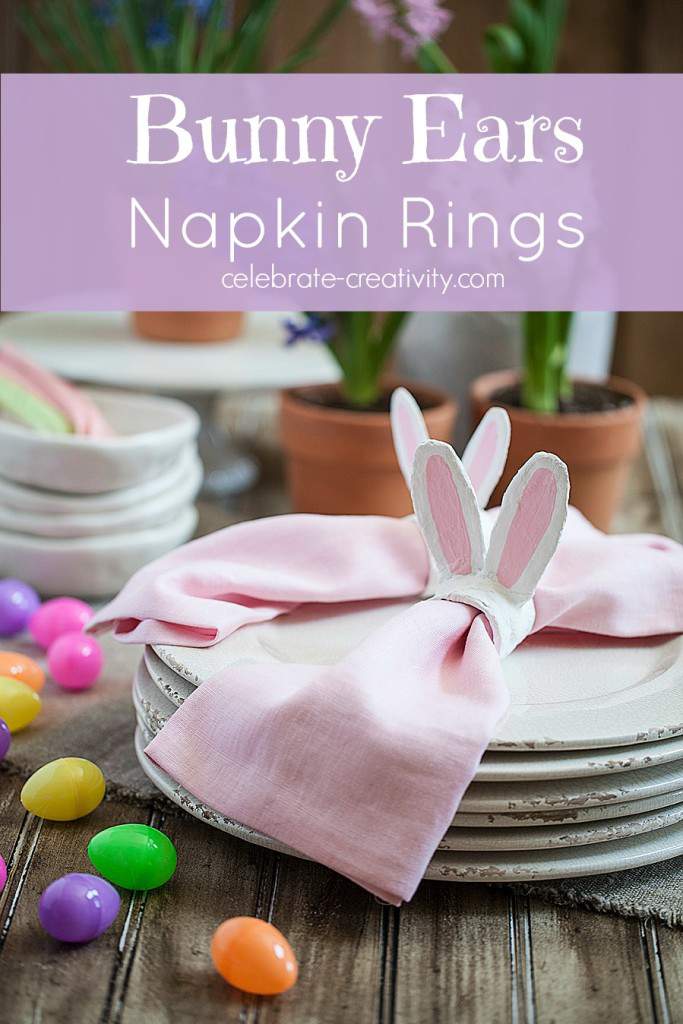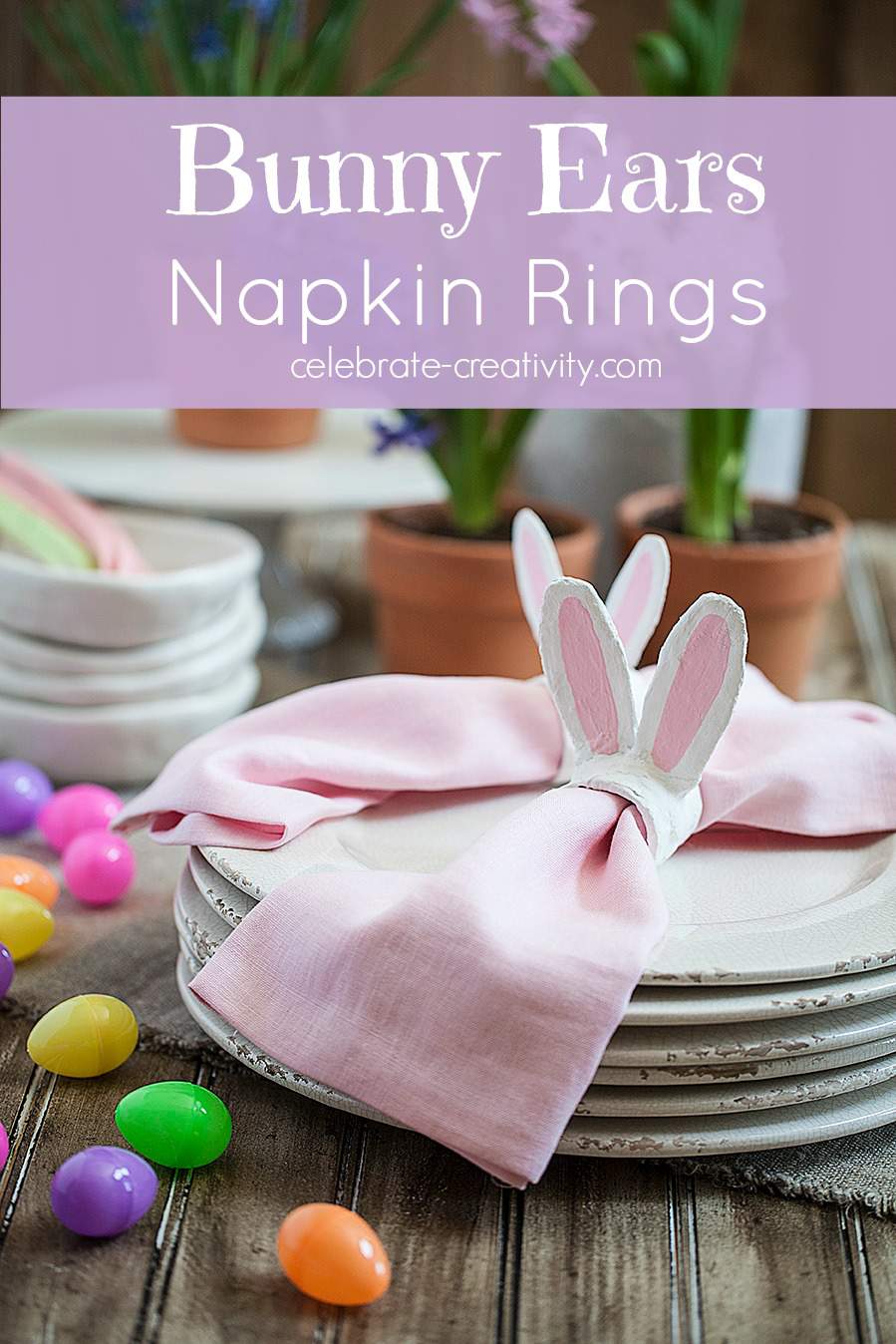 Thanks for stopping by.
See  you back here next time. ♥
I'm linking this Bunny Ears Napkin project to the following: