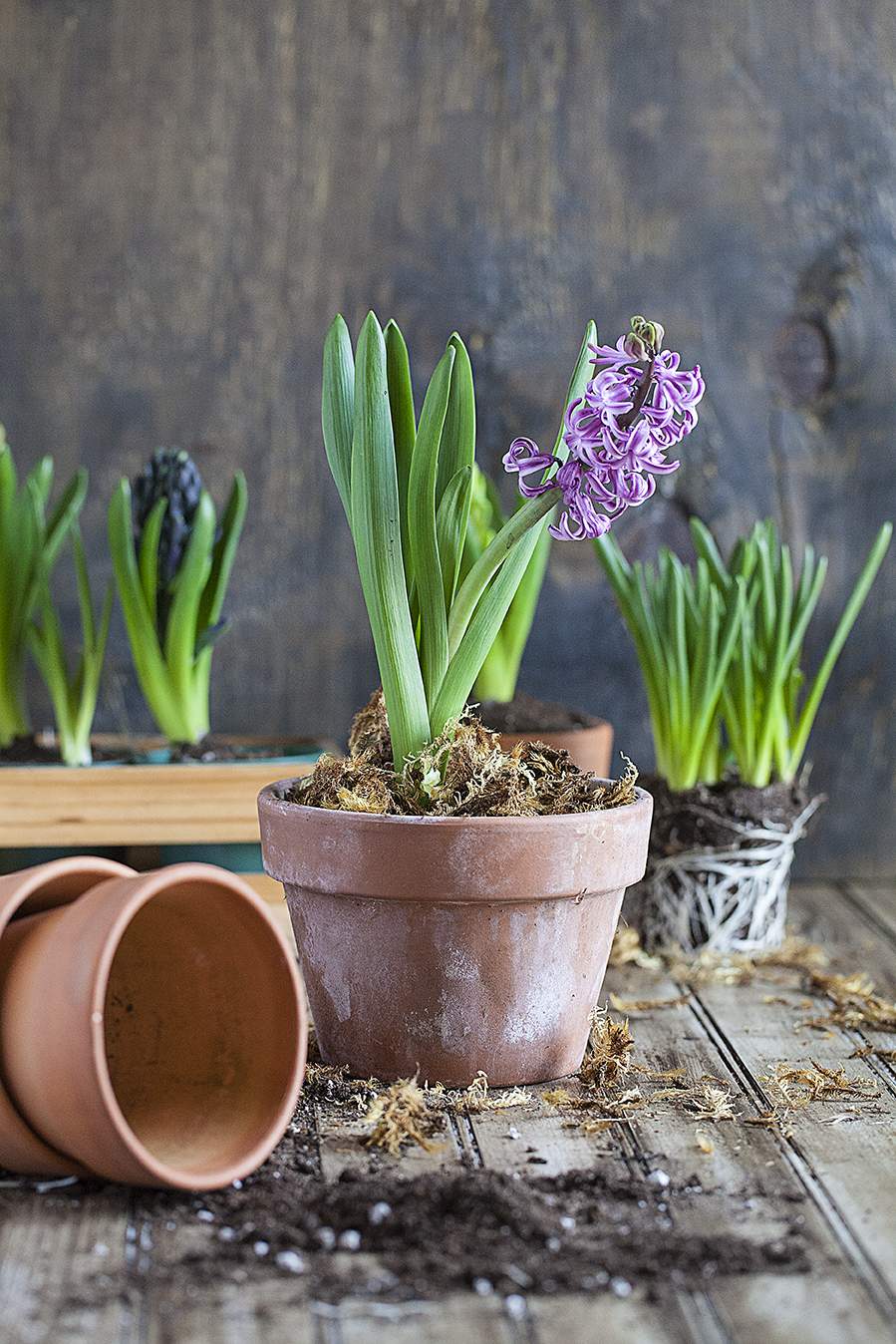 The official start of Spring is still a few weeks away but I'm already starting to see the signs of the season.
One harbinger of spring is the gorgeous Hyacinth.
These pretty flowers have already started popping up in nurseries and even grocery store floral sections and it's definitely got me in the mood for planting Hyacinths.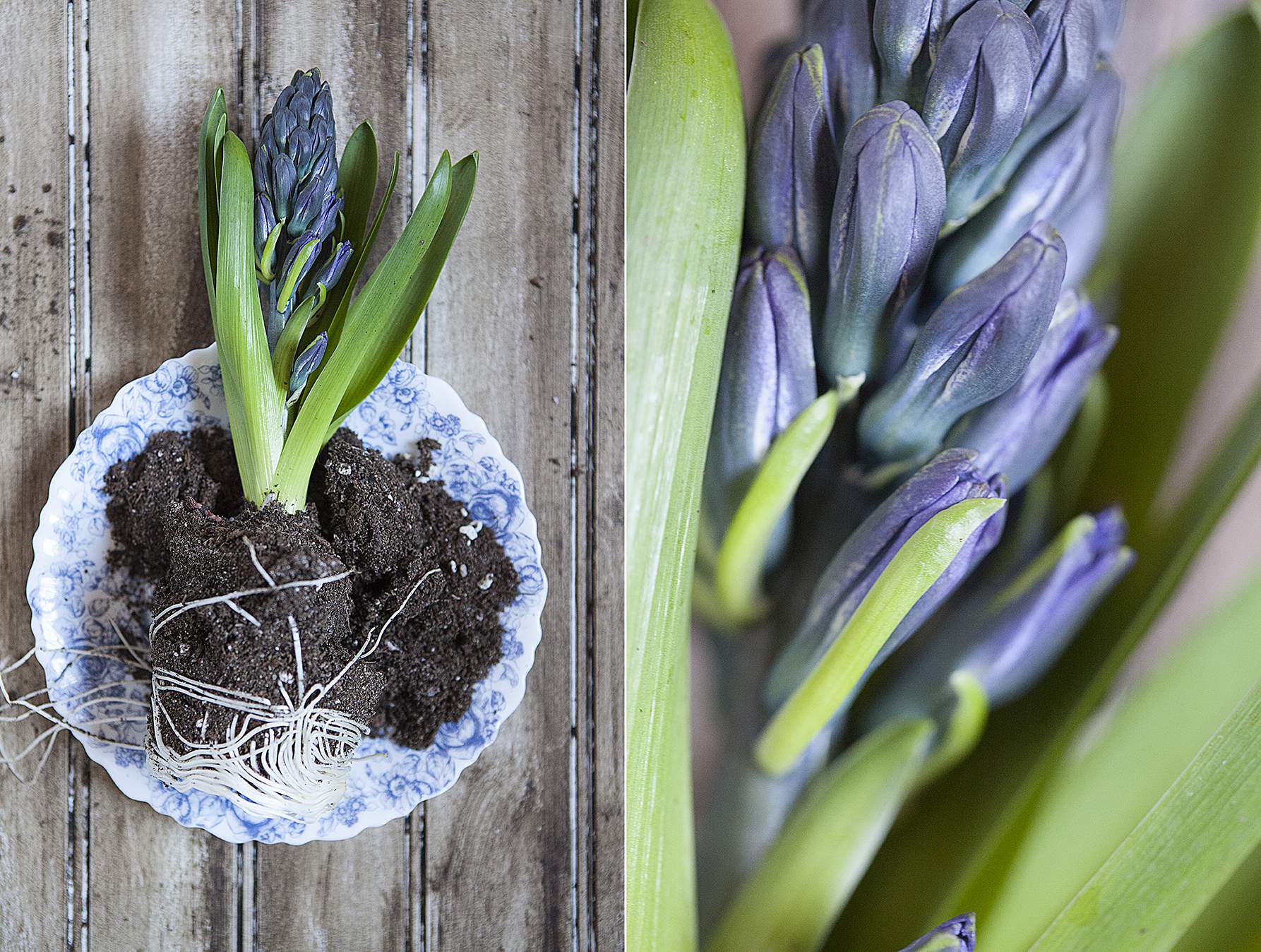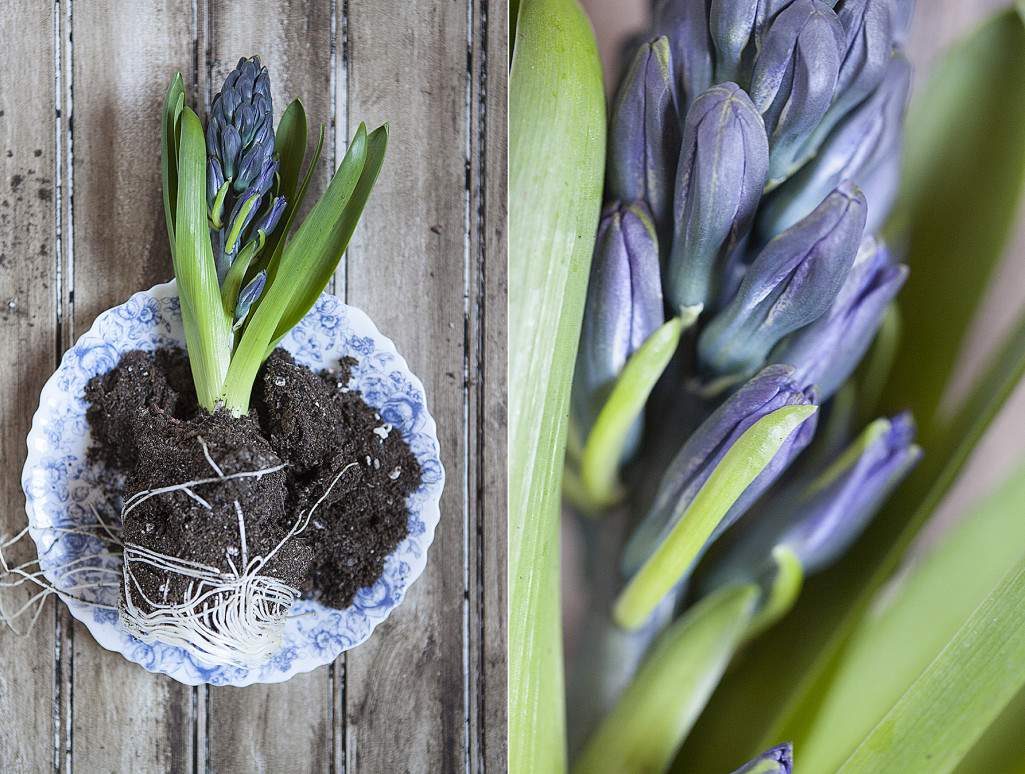 There's just something about Spring that make me want to dig my hands down into dirt. How about you?
Before they fully bloom, hyacinths have these distinct tight buds that resemble a grape bunch.
It's great to see these little purple buds peeking out from their long, slender green blades and it doesn't take long for them to fully bloom.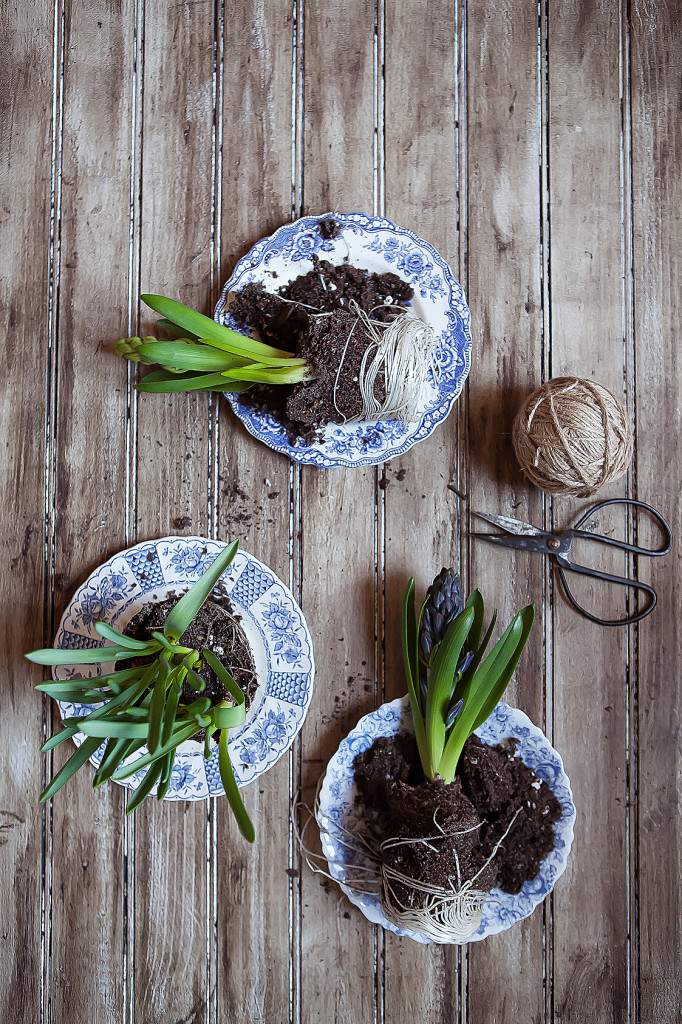 To all the photography prop hunters reading this, as you can see… dishes can be used for much more than just displaying food.
I have a small, assorted collection of these blue and white, vintage-looking saucers that I've picked up from various flea markets and antique stores over the years.
No two of them are exactly alike which makes them even more interesting when displayed together and used in unexpected ways.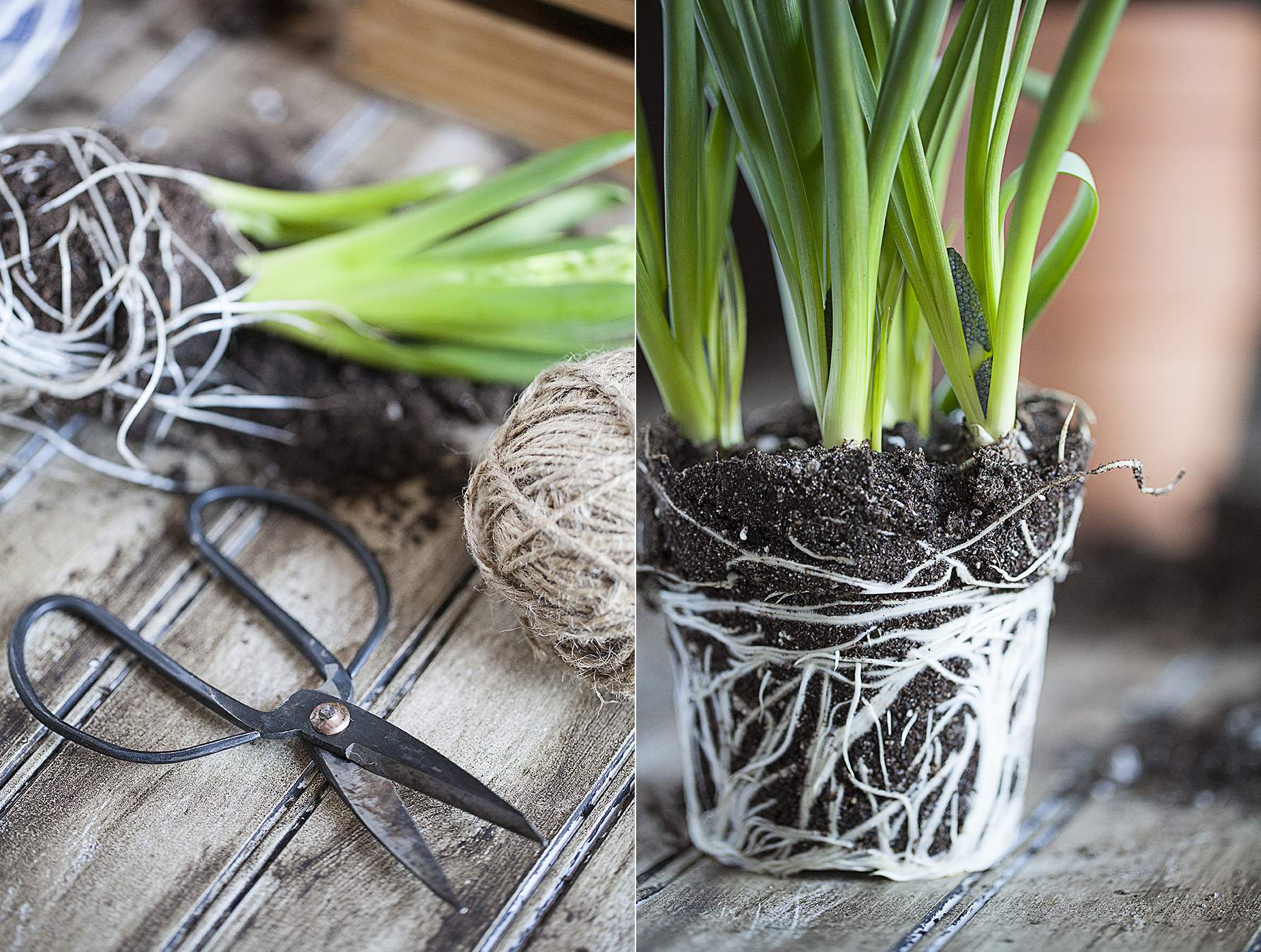 The roots of Hyacinths grow really long and remind me a little of the roots on Paperwhites (which I grow from bulbs every year).
When you see roots wrapped tightly like this in the shape of the container, it usually means the plant is definitely ready for a larger home.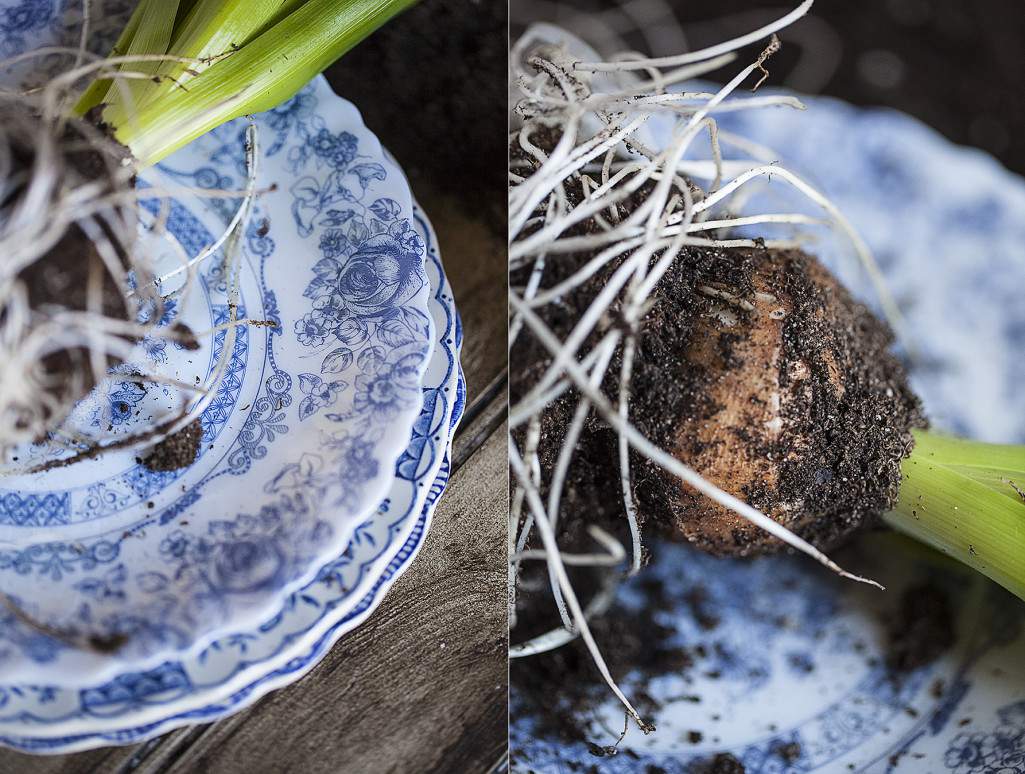 I plan to let these Hyacinths grow in these containers indoors and then save the bulbs for transplanting outside.
Keeping my fingers crossed they'll grow as beautifully outdoors as they do inside these terra cotta pots.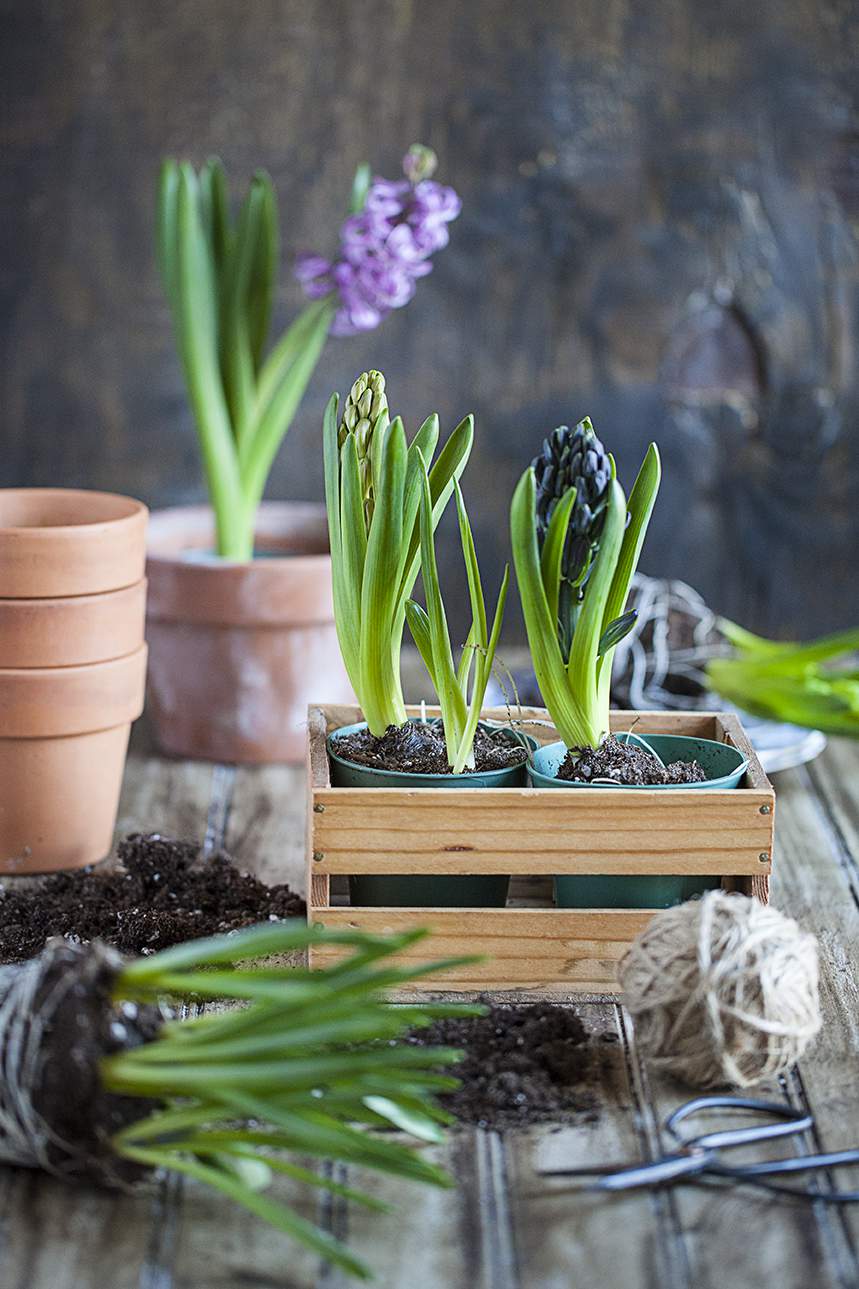 Oh, speaking of terra cotta pots, I've done some fun things with terra cotta pots them over the years.
Check out previous posts on how to make clay lables for terra cotta pots HERE, as well as my easy tutorial on how to add chalkboard labels to flower pots HERE.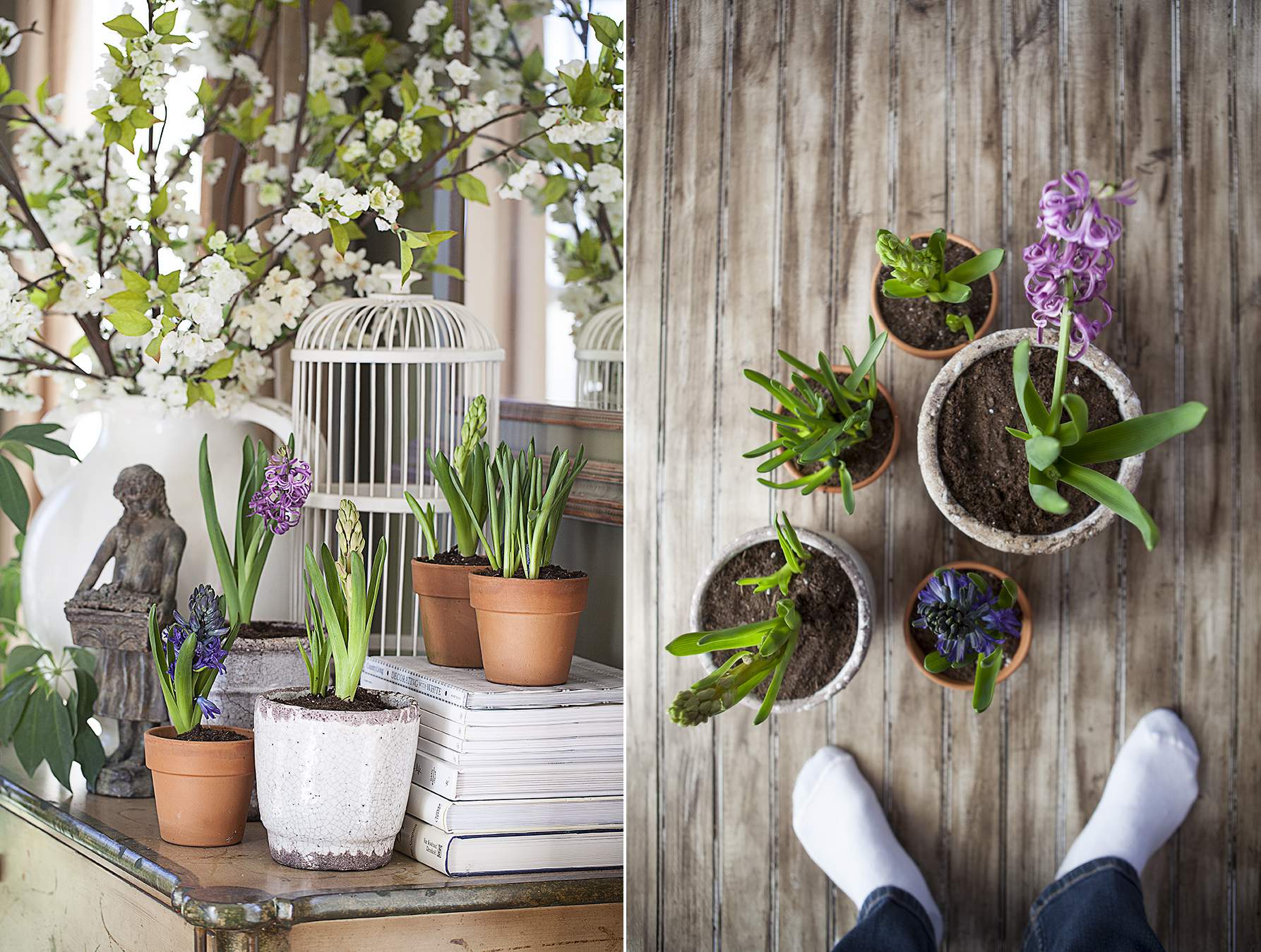 In the meantime, happy small-scale planting in your neck of the woods.
I'm counting down the days until Spring.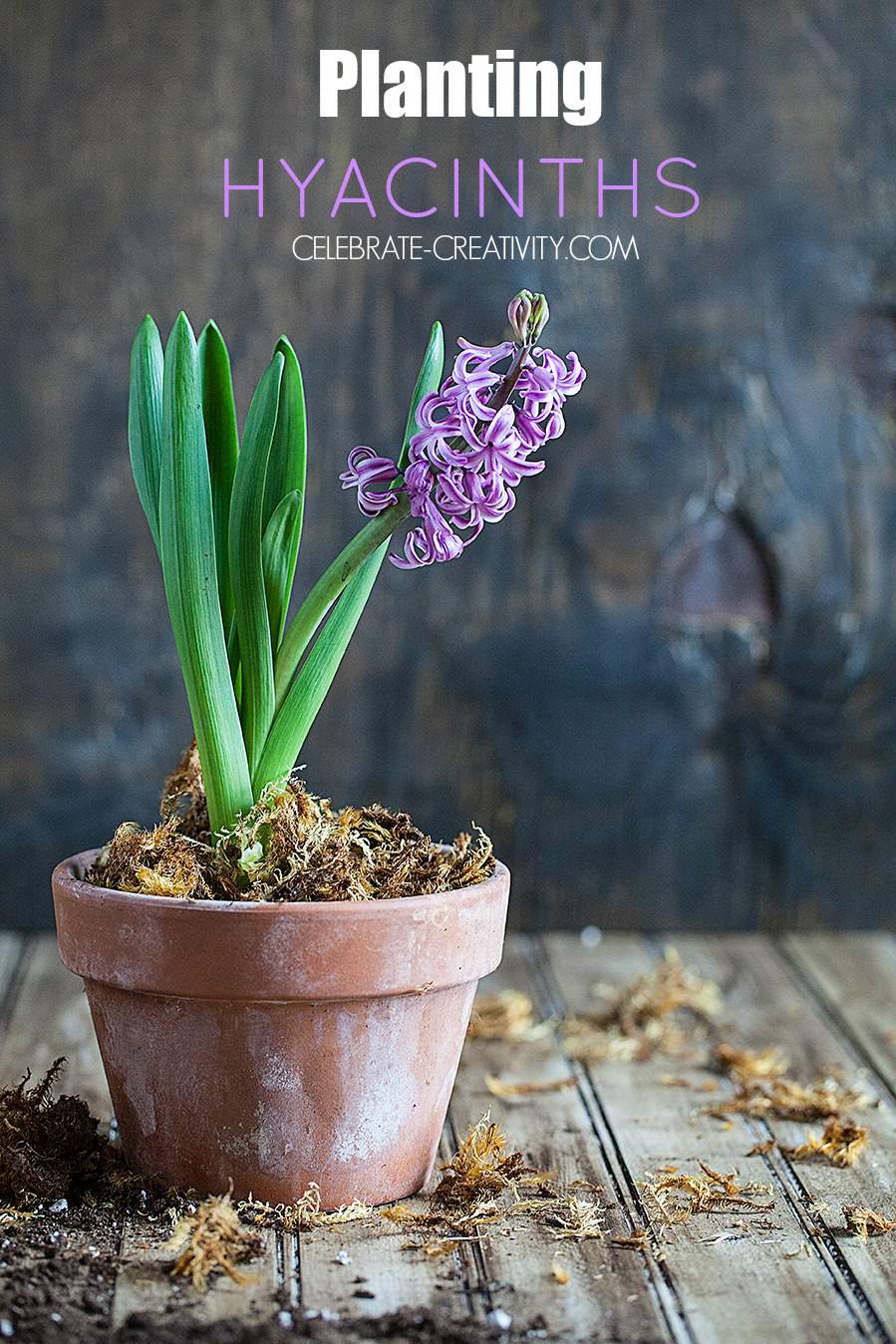 Thanks for stopping by.
See you back here next time. ♥