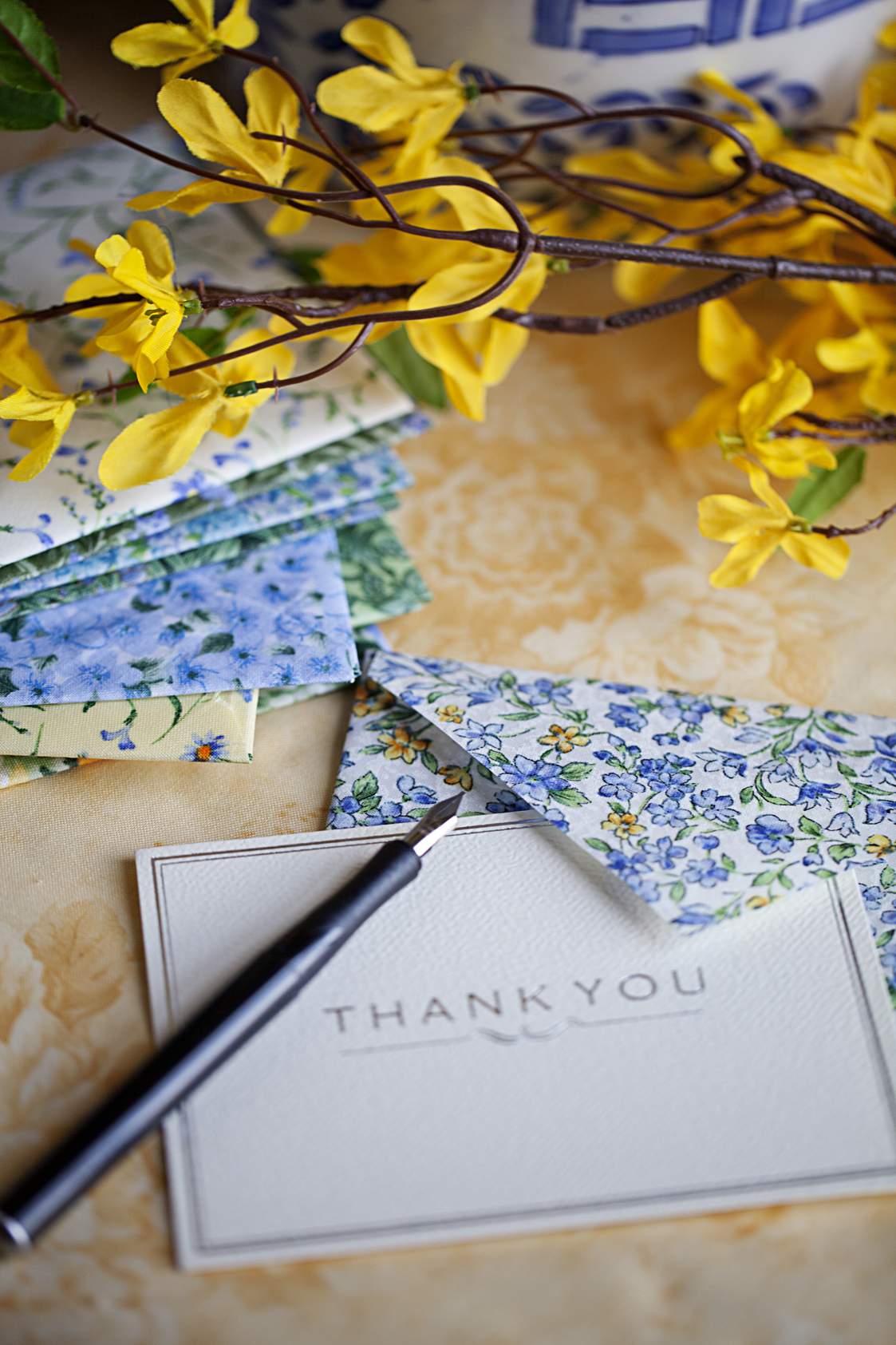 Do you have any projects you've posted over the years that you think deserves another look?
That's how I feel about this handcrafted fabric envelopes.
I made a similar version of these sweet envelopes a while back but decided to make them again with fresh fabrics that may put you in the mood for the Spring season ahead.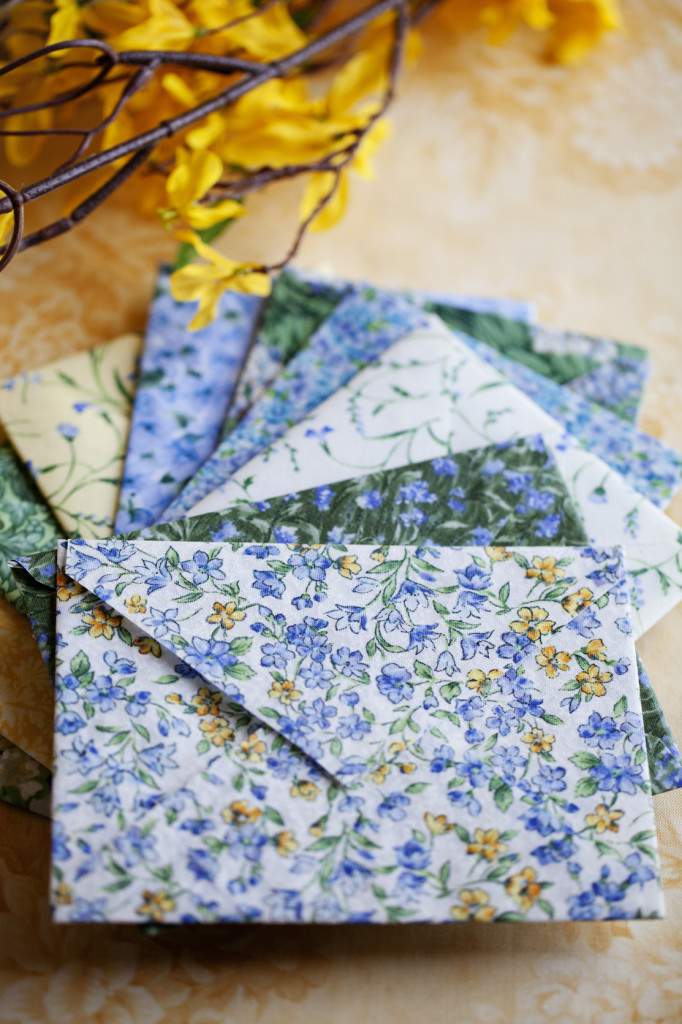 Yes, I did say FABRIC.
These envelopes are hand-constructed out of assorted fabrics and if you have any fat quarters or scrap fabric around your house, this is a lovely way to put some it to good use.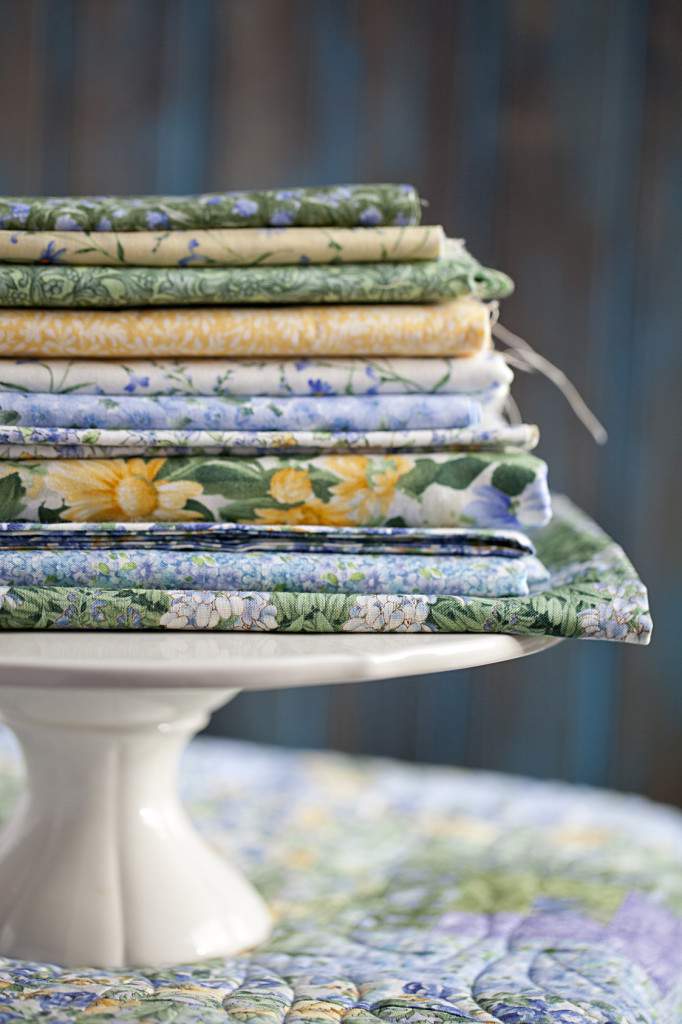 Here's a look at the quilt I made using these pretty garden fabrics.
If you'd like to see more of my quilting projects, you can check them out in the QUILTING  drop-down category of this blog.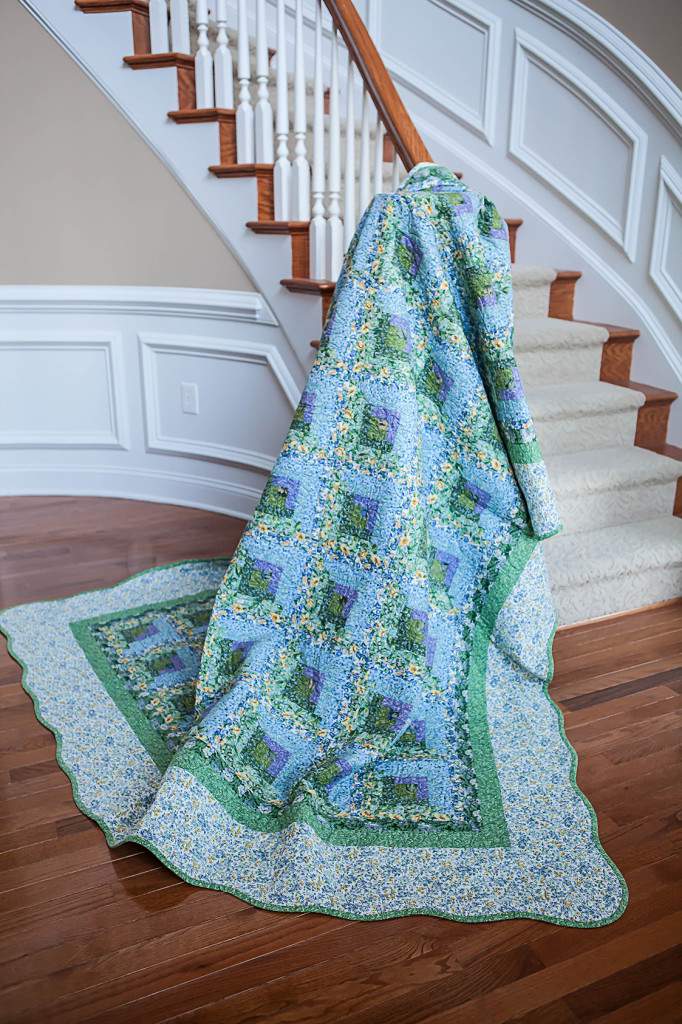 To make the fabric envelope, unfold a regular square envelope and cut pieces of fabric a little larger than the open envelope.  Hang on to the unfolded envelope because you'll need it later.
Brush a generous amount of Mod Podge or Decoupage solution over the front of the fabric square.
Then cover the back side of the fabric with the solution.
TIP: Use a sheet of wax paper under the fabric while applying the decoupage to prevent the fabric from sticking to any unwanted surface.  This also keeps the solution from getting all over the place.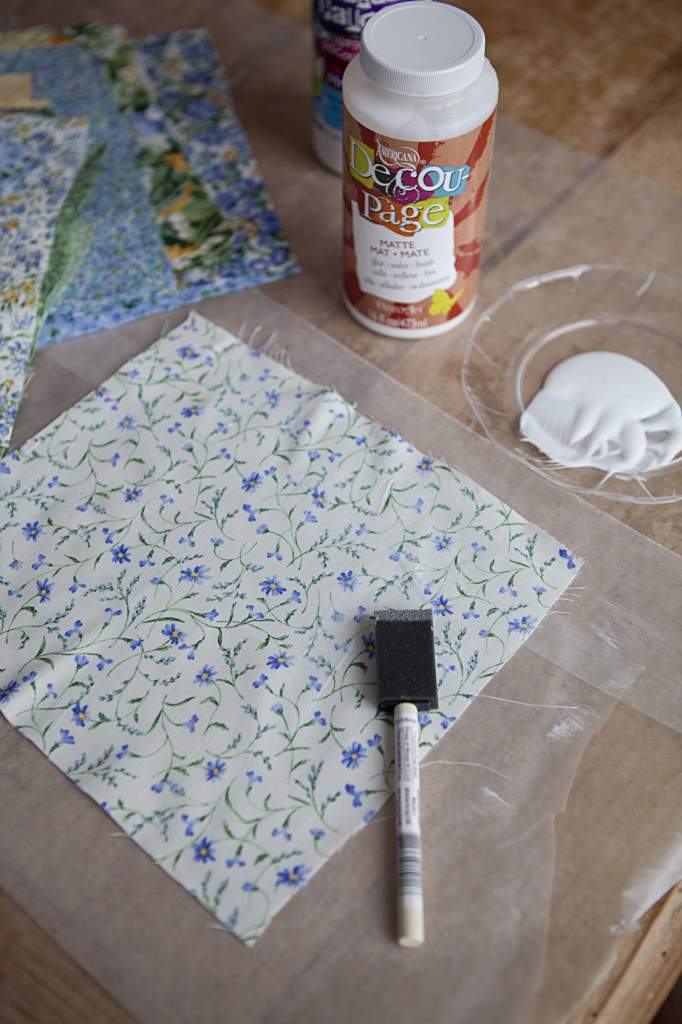 The fabrics will dry better if you can find a way to hang them.
I just strung a piece of jute across a doorway and use clothes-pinned the sheets to dry.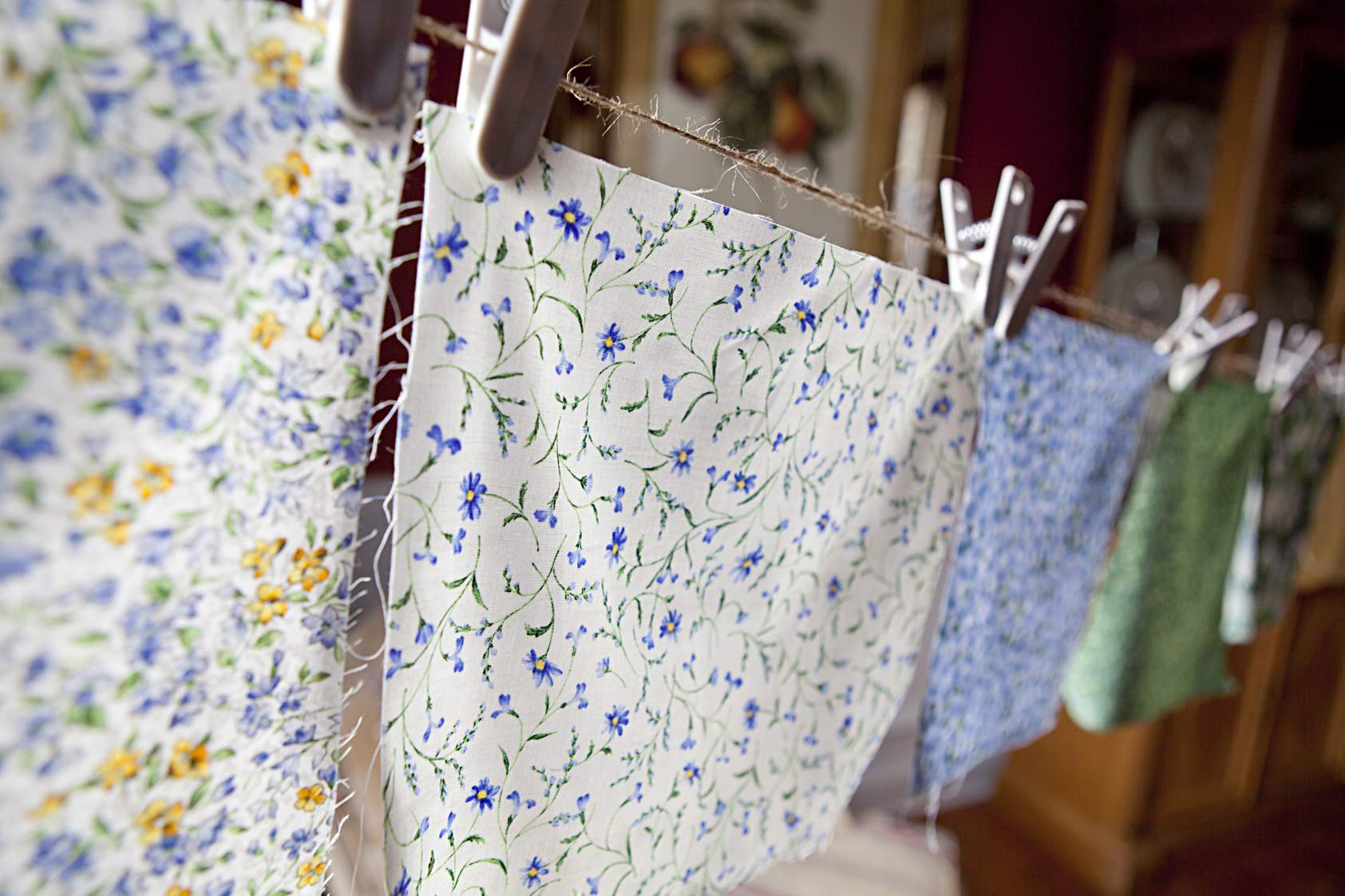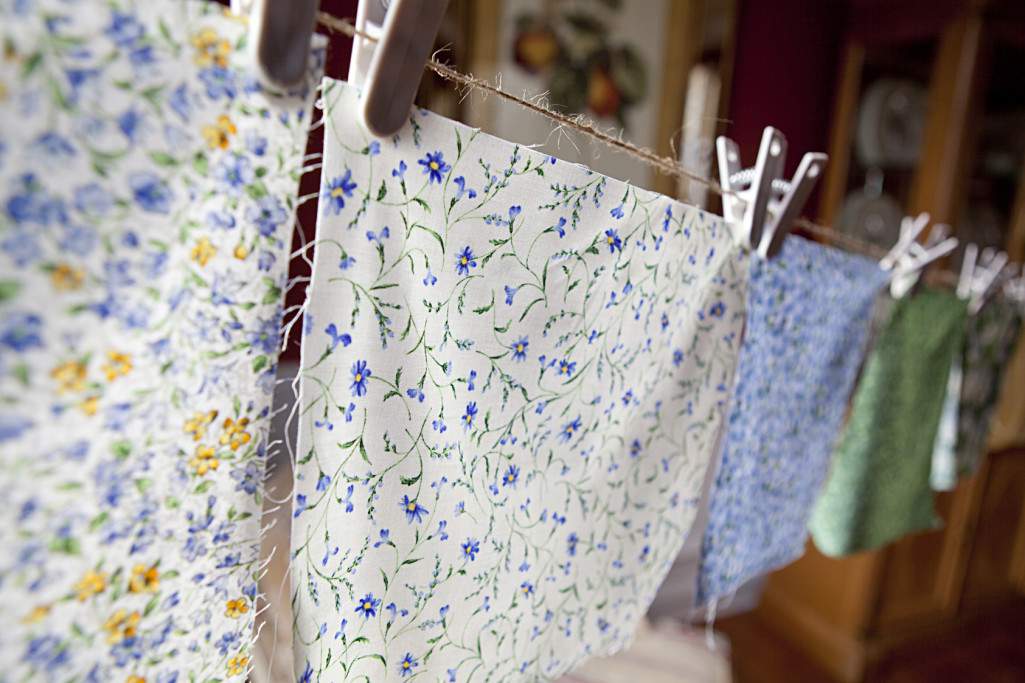 Once the decoupage solution completely dries, you'll notice the fabric will become stiff.
It feels more like textured paper scrolls at this point and you'll be able to roll them up just like paper and store them for later use.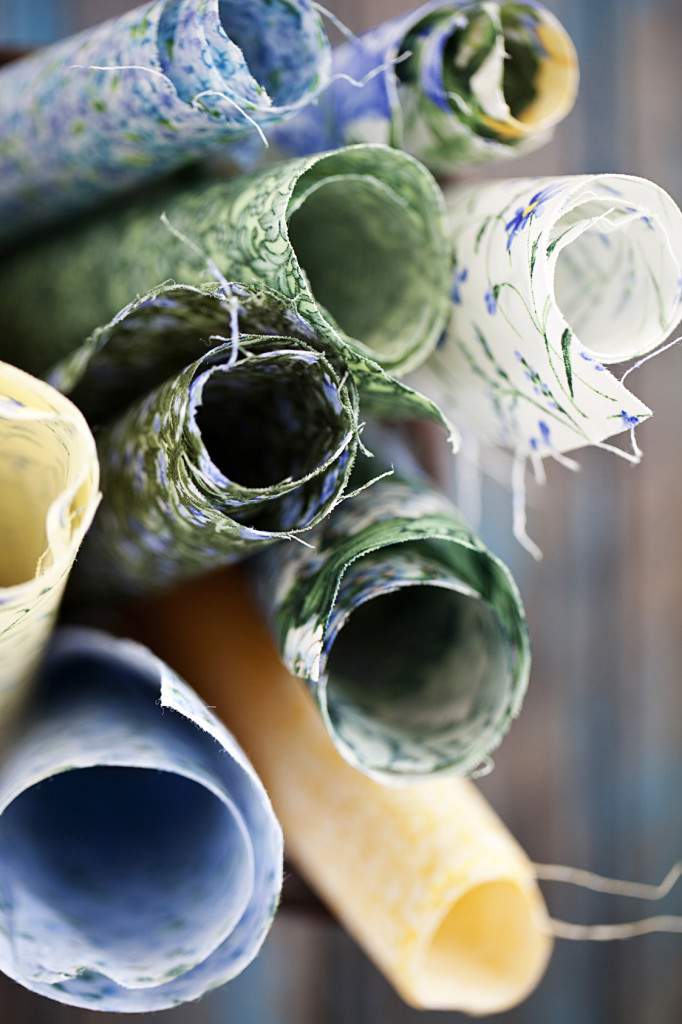 Pull out that unfolded envelope and spread it out onto the wrong side of the stiffened fabric.
This will serve as a template to shape your fabric.
Use the unfolded envelope as a guide to trace the outline of the envelope onto the fabric.
Be sure to use a pencil because pen ink or a marker may bleed through the fabric..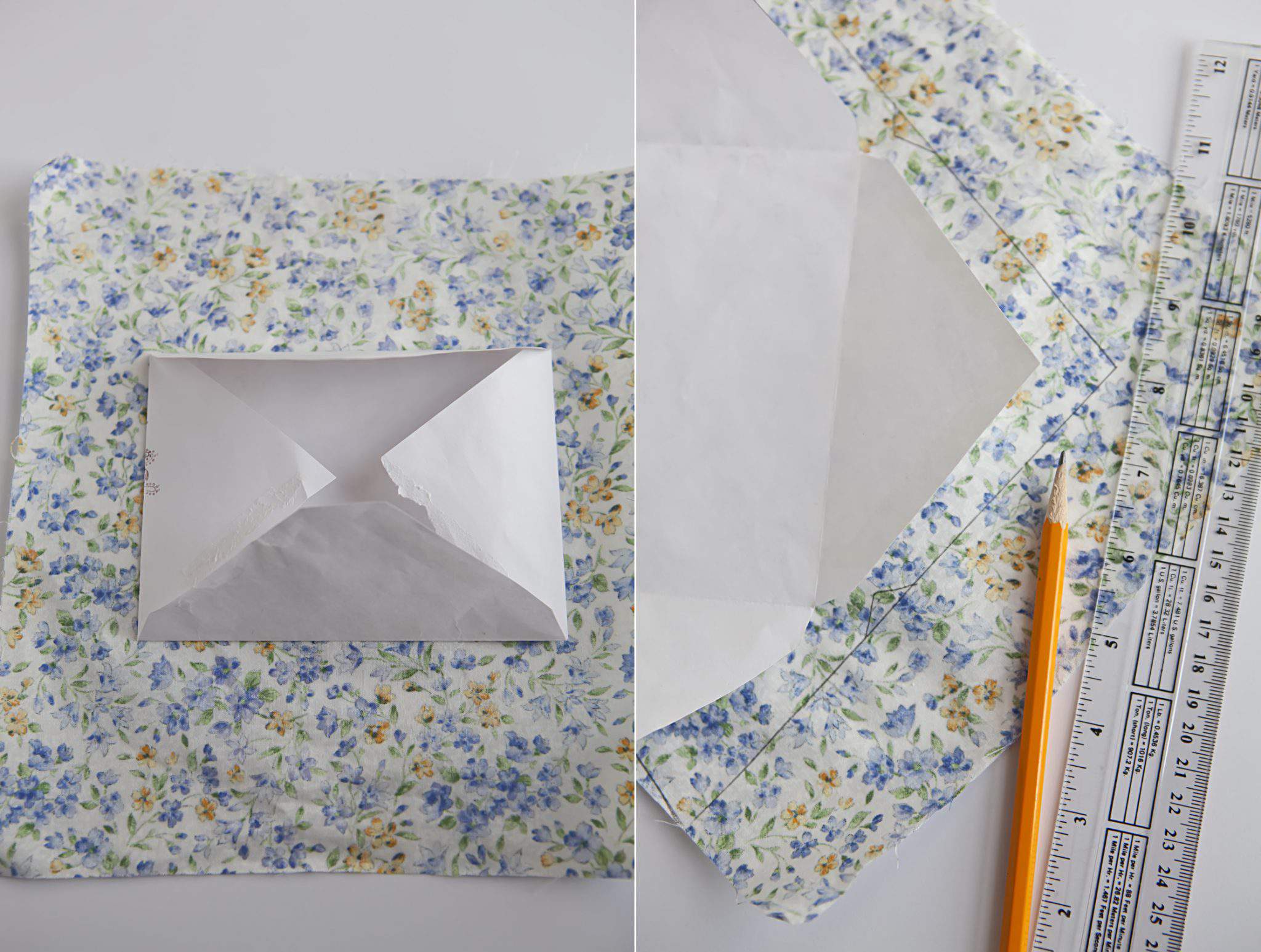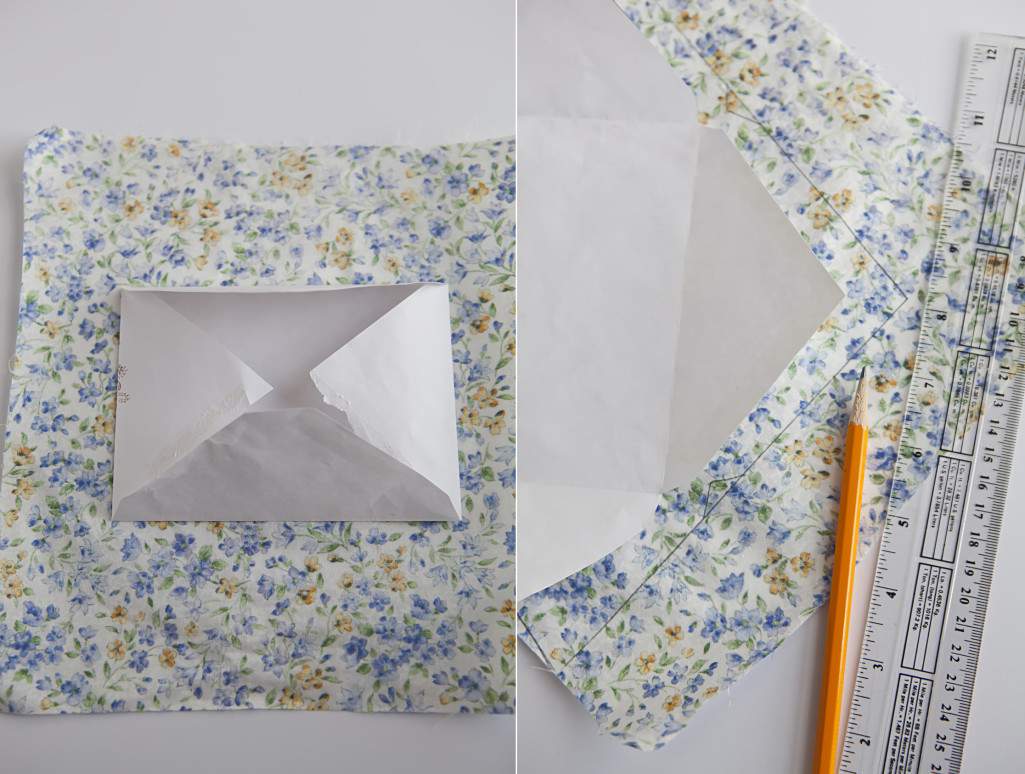 Follow the pencil guidelines to cut the fabric into the shape of the original envelope-template.
Then, fold the fabric envelope to create the same seams as the template.
You can see your fabric envelope taking shape.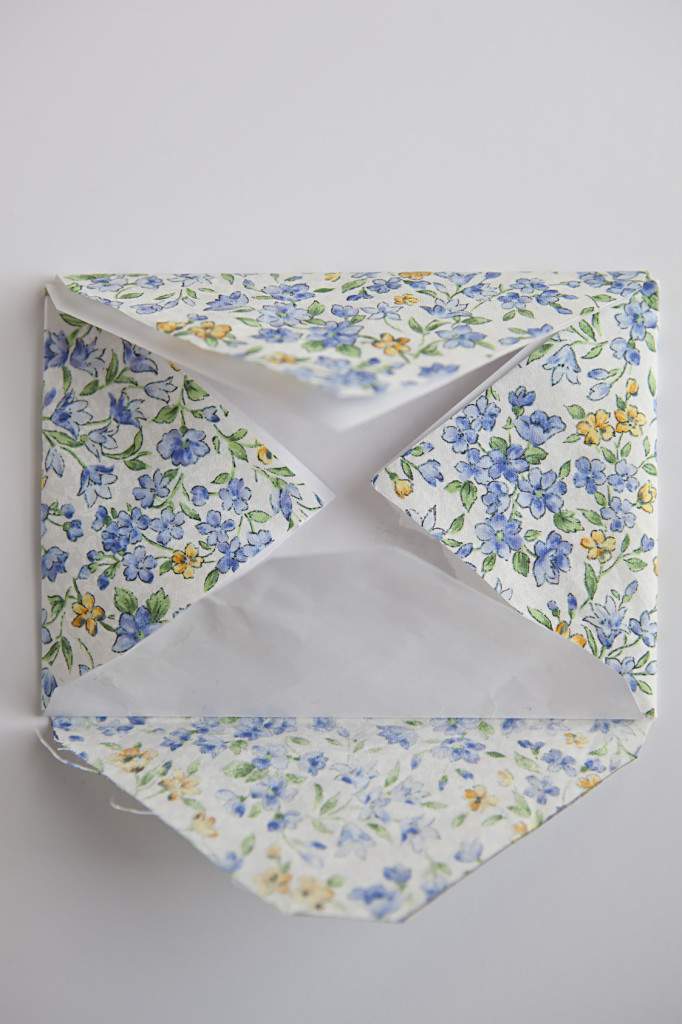 Remove the envelope-template and apply a small amount of glue to the inside of the fabric bottom and side edges.
I purchased a set of blank thank you cards and inserted one into each envelope to complete the stationery set.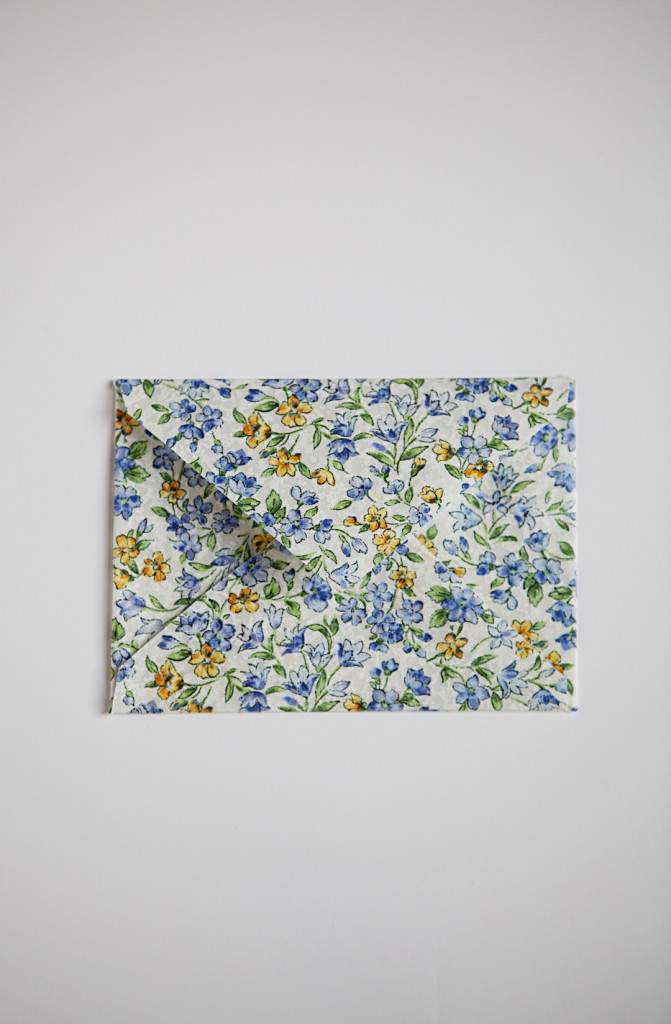 The envelopes look just lovely when they're all stacked up like this.
When I first made these, several readers asked if they could be used in the mail.  Honestly, I wouldn't.
I don't think these decoupage-covered envelopes would hold-up to the rigors (and potential dampness) of the U.S. Postal service.
I suggest you only use these if you're delivering them by hand or enclosing them inside a gift.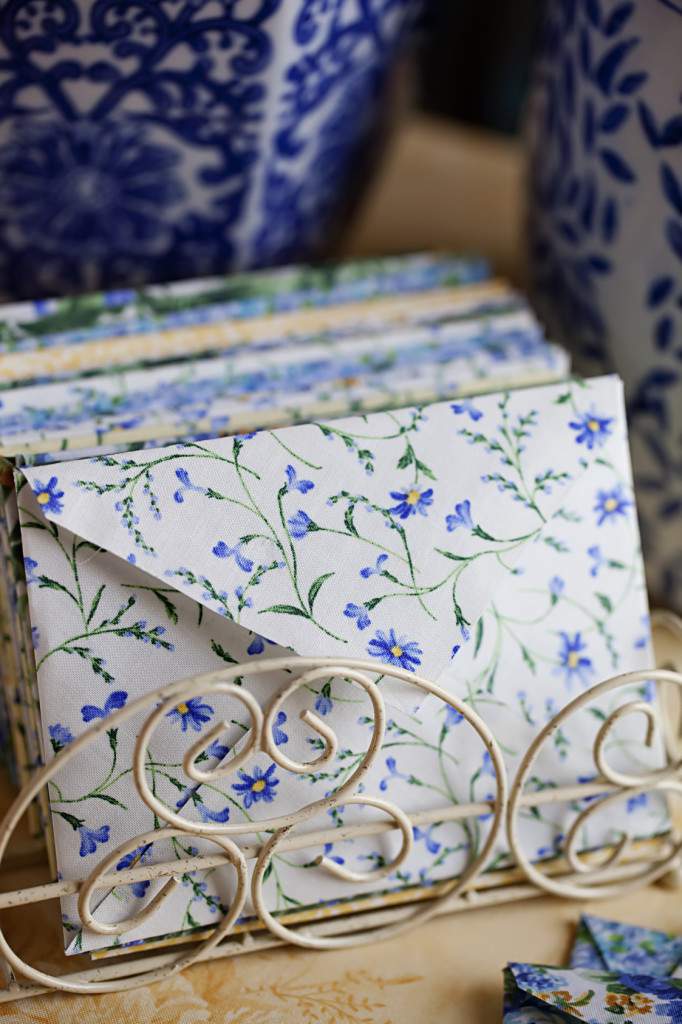 Speaking of gift-giving.  These make a beautiful gift.
Tie a pretty ribbon around a stack of these and give them to the writer in your life.
I gave a stack of these to my neighbor as a thank you present and she loved them.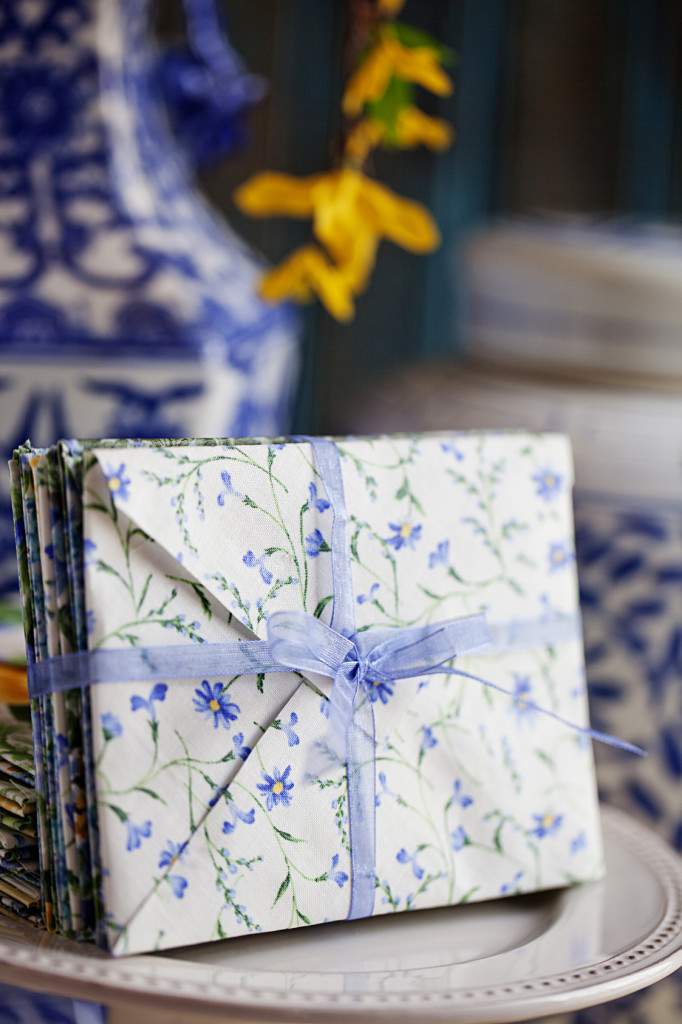 Be sure to take a look at my earlier version of this project.
It's amazing how gorgeous these look in alternate fabric choices.
You can find my original vintage-inspired fabric envelopes HERE and my vintage-inspired coordinated note cards HERE.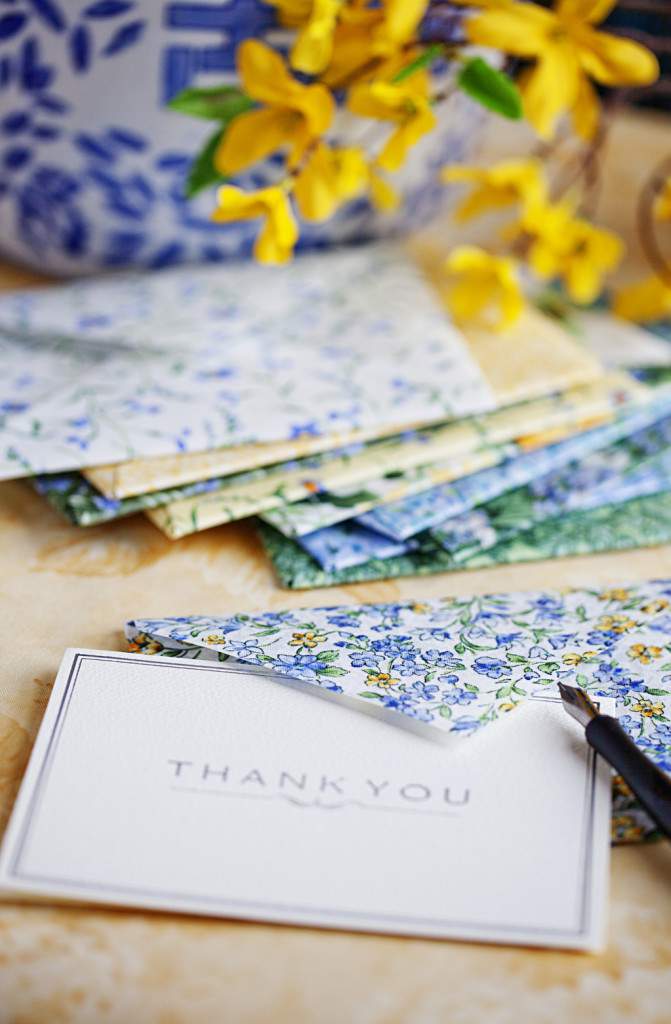 Thanks for stopping by.
See  you back here next time. ♥