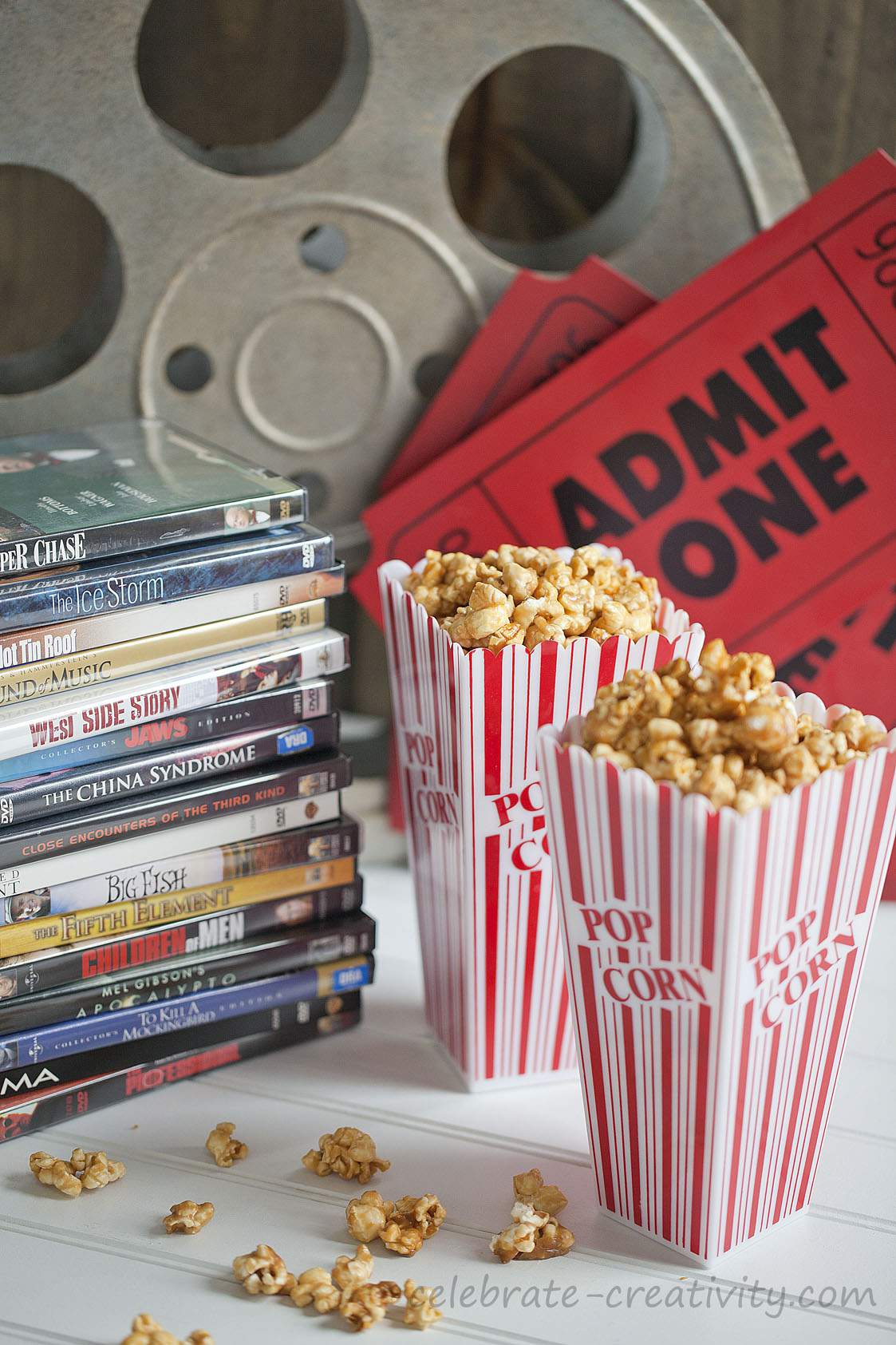 The annual celebration of movies (most of which I haven't seen), is just days away.
When it comes to this Sunday's 88th Academy Awards show, I'll probably end up watching the first hour or so.
Honestly, I can't remember the last time I actually stayed awake for the entire show.
Well, if the awards ceremony is on your to-do list this weekend, I've got an Oscar night treat that will definitely keep everyone's eyes wide open.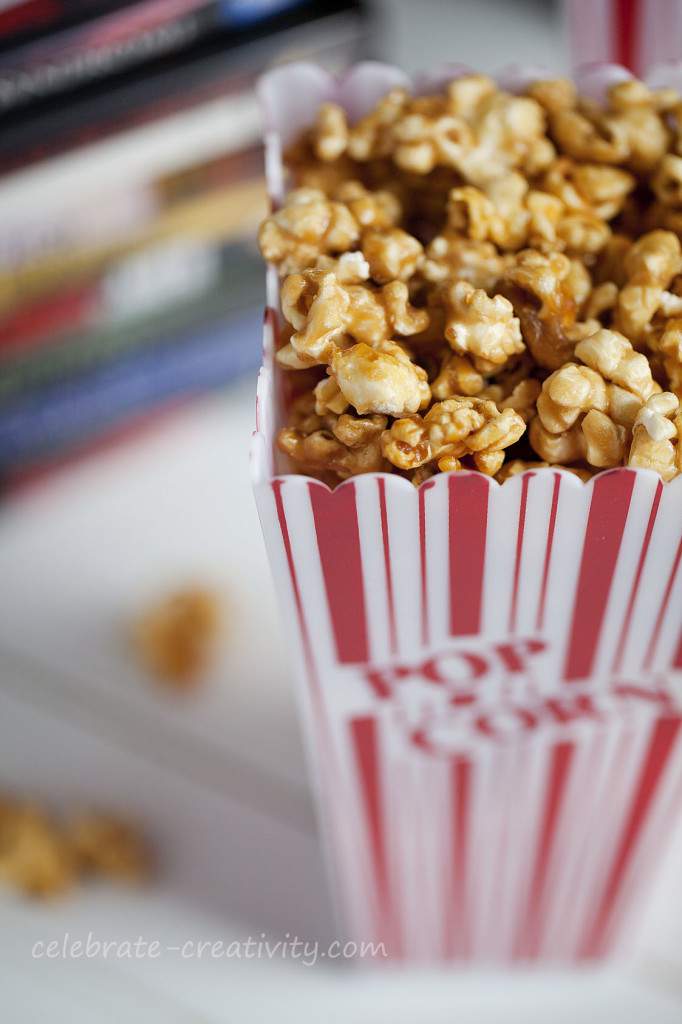 While freshly-popped popcorn is a movie night staple, homemade caramel puts a much sweeter spin on the tradition.
I've made this recipe many times over the years and it's pretty darn fool-proof and it's always a big hit in my household.
Fair warning: this caramel corn is a bit addictive.
Check out the recipe below.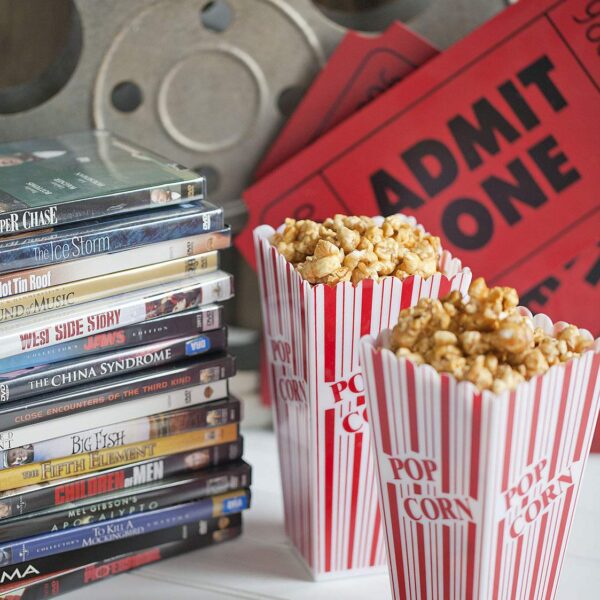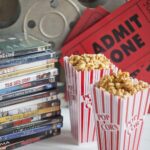 Caramel Corn
Ingredients
½ cup of popcorn kernels
2 cups of brown sugar
1 cup butter
½ cup light corn syrup
1 teaspoon salt
1-1/2 teaspoons vanilla
½ teaspoon baking soda
1-2 cups nuts optional
Instructions
Pop popcorn and place into a shallow, greased pan.

Preheat oven to 250-degrees.

Combine brown sugar, corn syrup, butter and salt in saucepan. Bring to a boil, stirring to blend. Stir for an additional 4-5 minutes after boil. Remove from heat and add baking soda and vanilla.

The mixture will be foamy so make sure your saucepan is large enough to accommodate the extra volume. Pour mixture over popcorn.

Bake for 1-hour.

At 15-minute intervals remove from oven and stir to further combine the

melted caramel. Return to oven.

When fully baked, dump the caramel corn onto wax paper and break apart.

Once cooled, the caramel will harden and you can continue to separate the pieces as desired.

Serve to the delight of caramel corn lovers.

Fill plastic goodie bags with caramel corn, wrap with a ribbon and gift to friends and family to enjoy on movie night.
I've also gifted my caramel corn to friends, family, neighbors (and even my daughter's piano teacher).
Yes, homemade caramel corn can be gifted.
Be sure to check out the instructions for this cute packaging and adorable handcrafted tags in my previous caramel corn post HERE.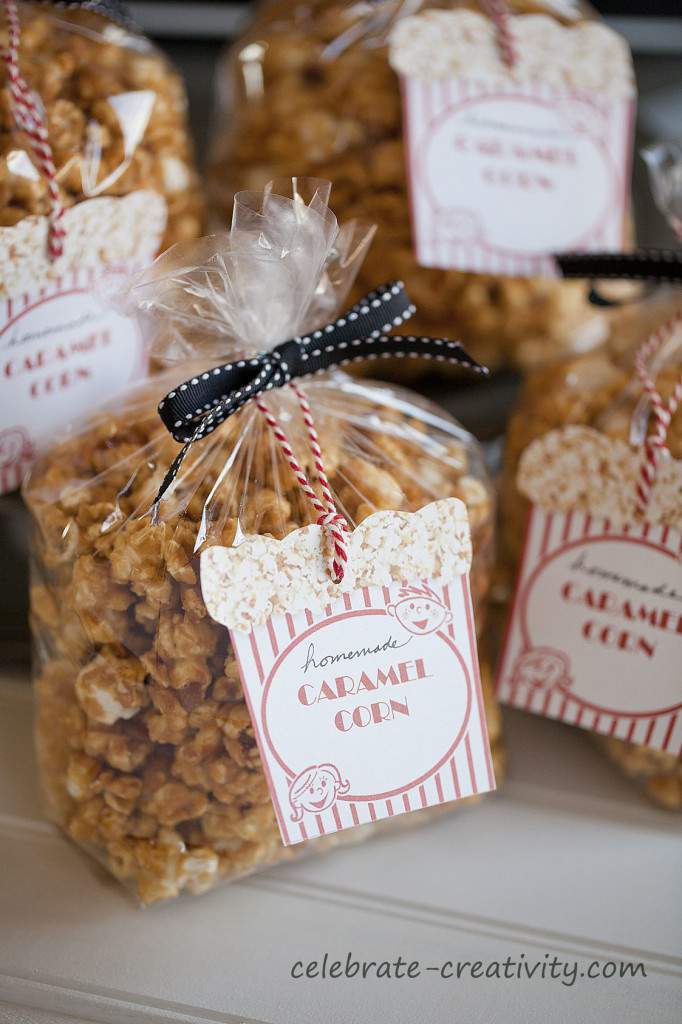 While in the subject of Oscar night, you can read my movie review of a few of my favorite screen gems from a previous post HERE.
Also, if you missed my fantastic DVD movie storage wall makeover, you can enjoy that post HERE.
Enjoy the show.
Thanks for stopping by.
See  you back here next time. ♥