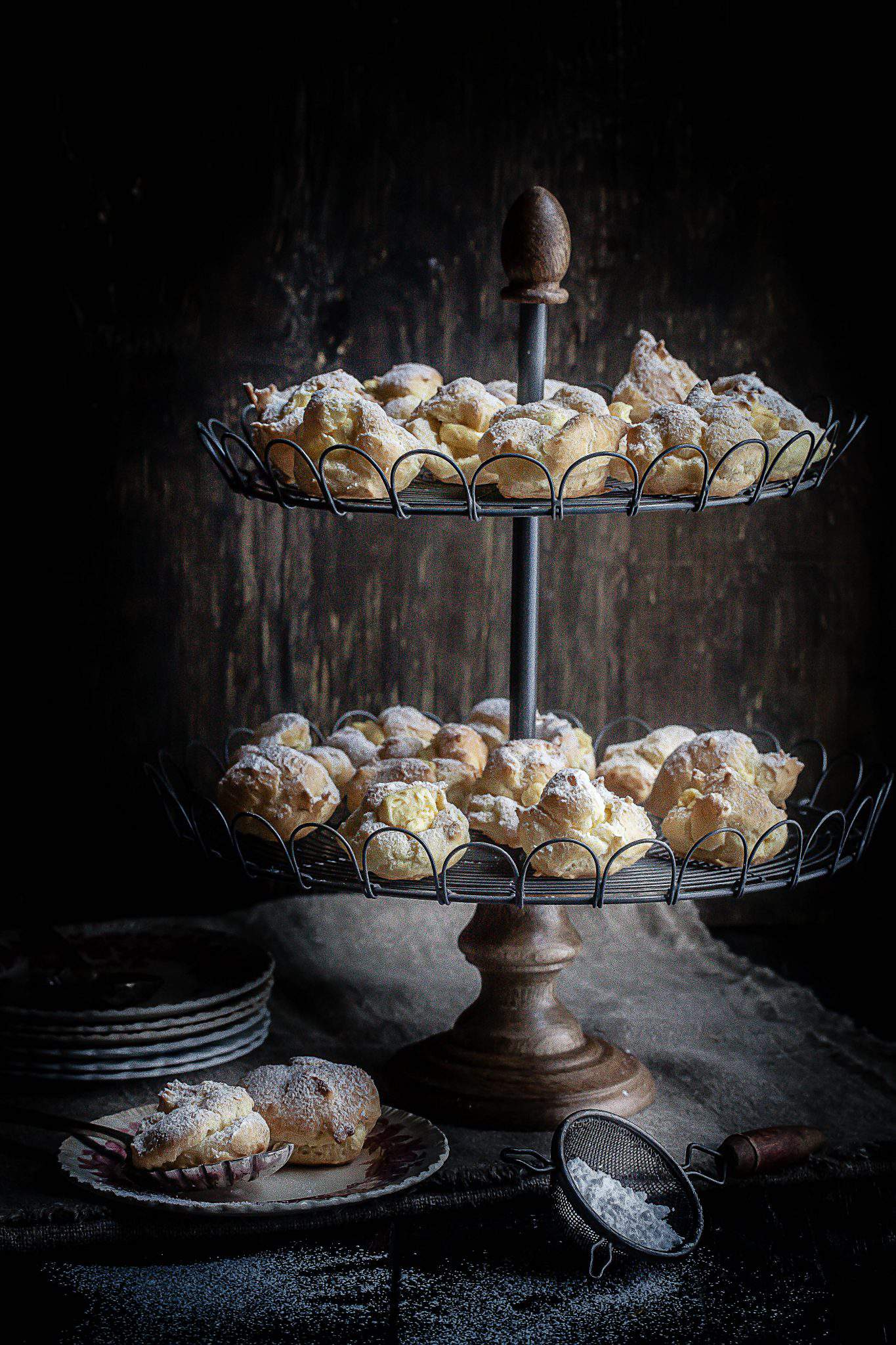 Earlier this year, I was in my local Fresh Market grocery store and I strolled passed the dessert counter.
I tried to keep walking but something kept calling my name.
As I browsed all the delicious offerings, my eyes zeroed in on the most adorable cream puff pastry bites.
I bought a few and after devouring them at home, realized how simple they must be to make at home.
Well, you know me.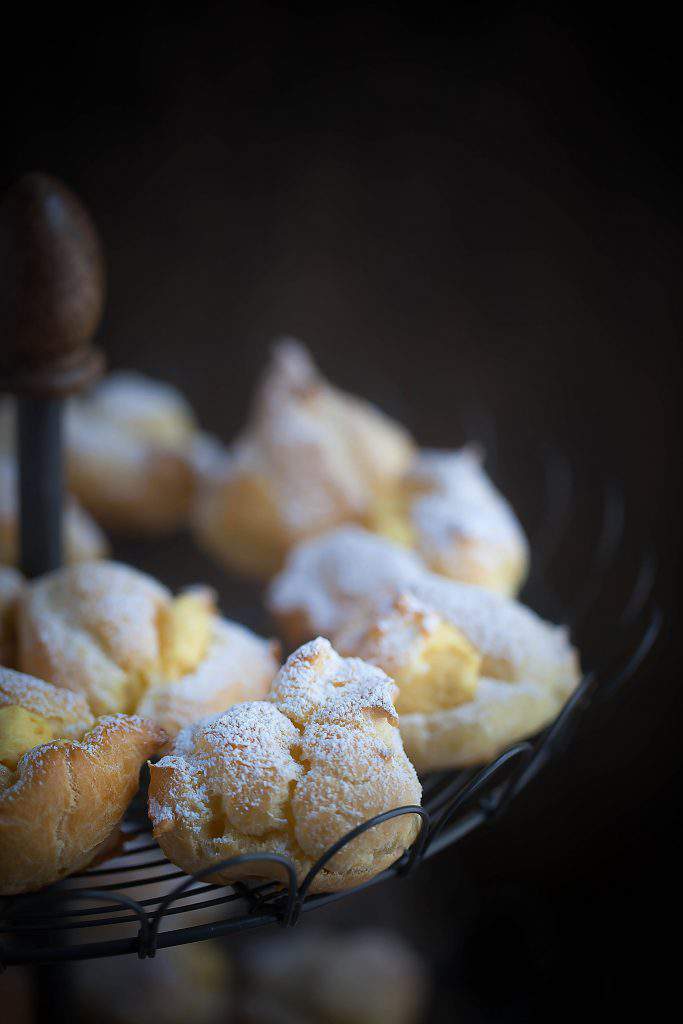 I was actually pretty surprised at how easy these are to make and it takes only a handful of ingredients too including pudding mix, heavy cream, water flour just to name a few.
These are so light and airy with a subtle, vanilla-flavored sweetness.
The fact that they're so appetizingly bite-sized is what makes them so potentially "dangerous".
If you exercise restraint, you could easily gobble up a dozen of these in no time at all.
The full recipe (which I grabbed from All recipes.com) is a tad further down in this post.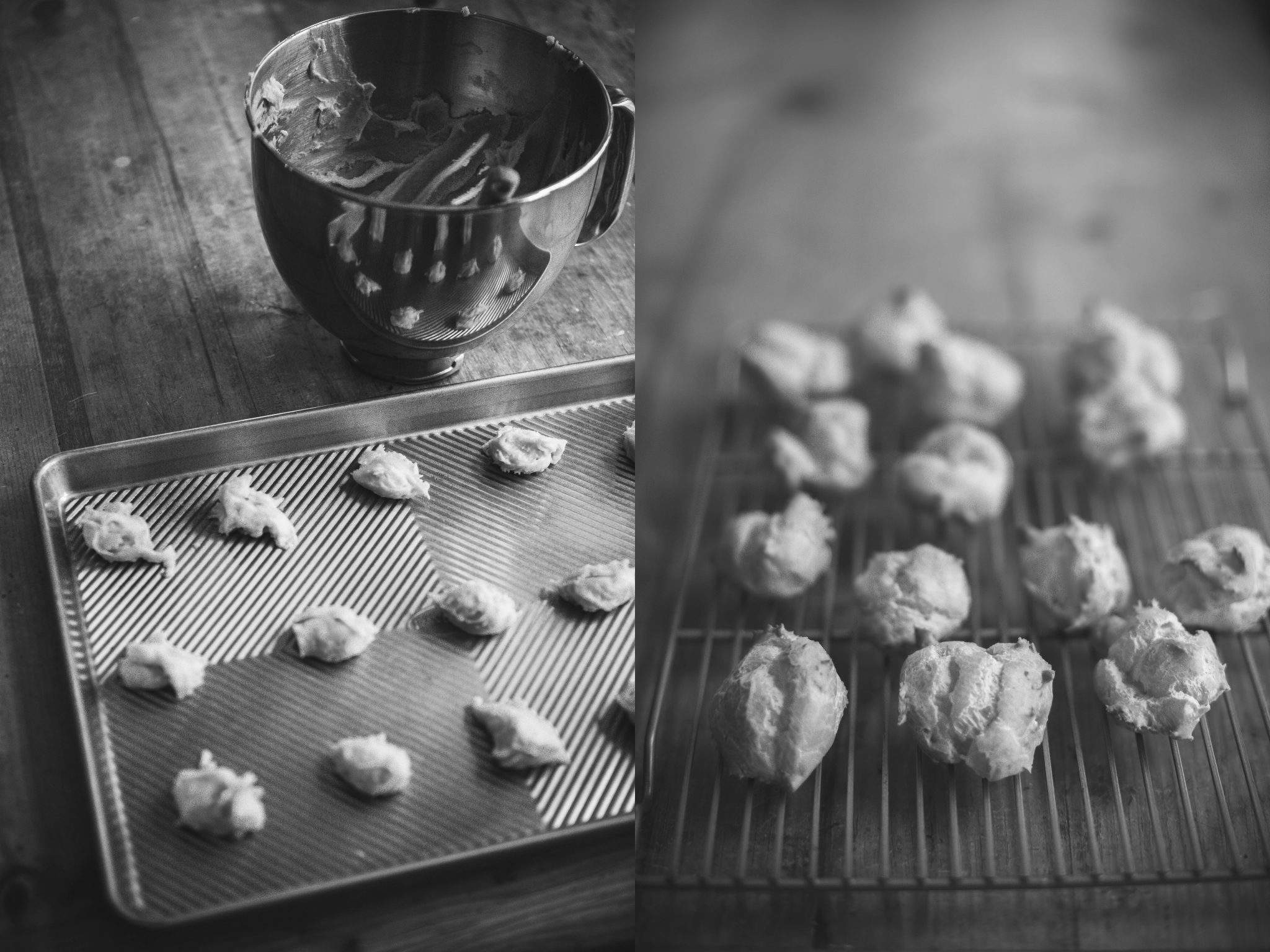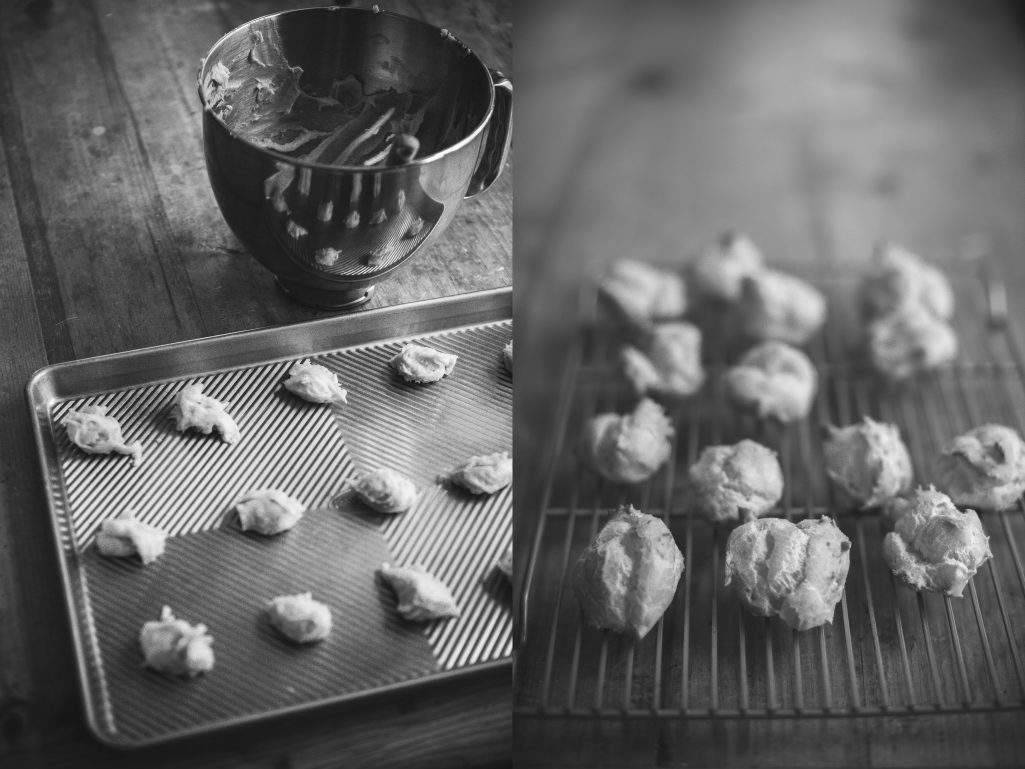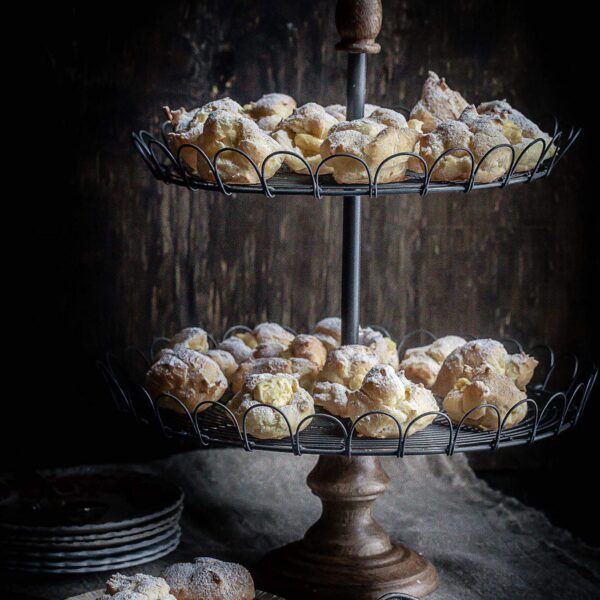 Big Bite Cream Puffs
Ingredients
FOR THE FILLING
2 3.5 ounce packages instant vanilla pudding mix
2 cups heavy cream
1 cup milk
FOR THE PASTRY
1/2 cup butter
1 cup water
1/4 teaspoon salt
1 cup all-purpose flour
4 eggs
Instructions
Mix together vanilla instant pudding mix, cream and milk.

Cover and refrigerate to set.

Preheat oven to 425 degrees F (220 degrees C).

In a large pot, bring water and butter to a rolling boil.

Stir in flour and salt until the mixture forms a ball.

Transfer the dough to a large mixing bowl. Using a wooden spoon or stand mixer, beat in the eggs one at a time, mixing well after each.

Drop by tablespoonfuls onto an un-greased baking sheet.

Bake for 20 to 25 minutes in the preheated oven, until golden brown.

Centers should be dry.

When the shells are cool, either split and fill them with the pudding mixture, or use a pastry bag to pipe the pudding into the shells.

Sprinkle with confectioner's sugar and serve.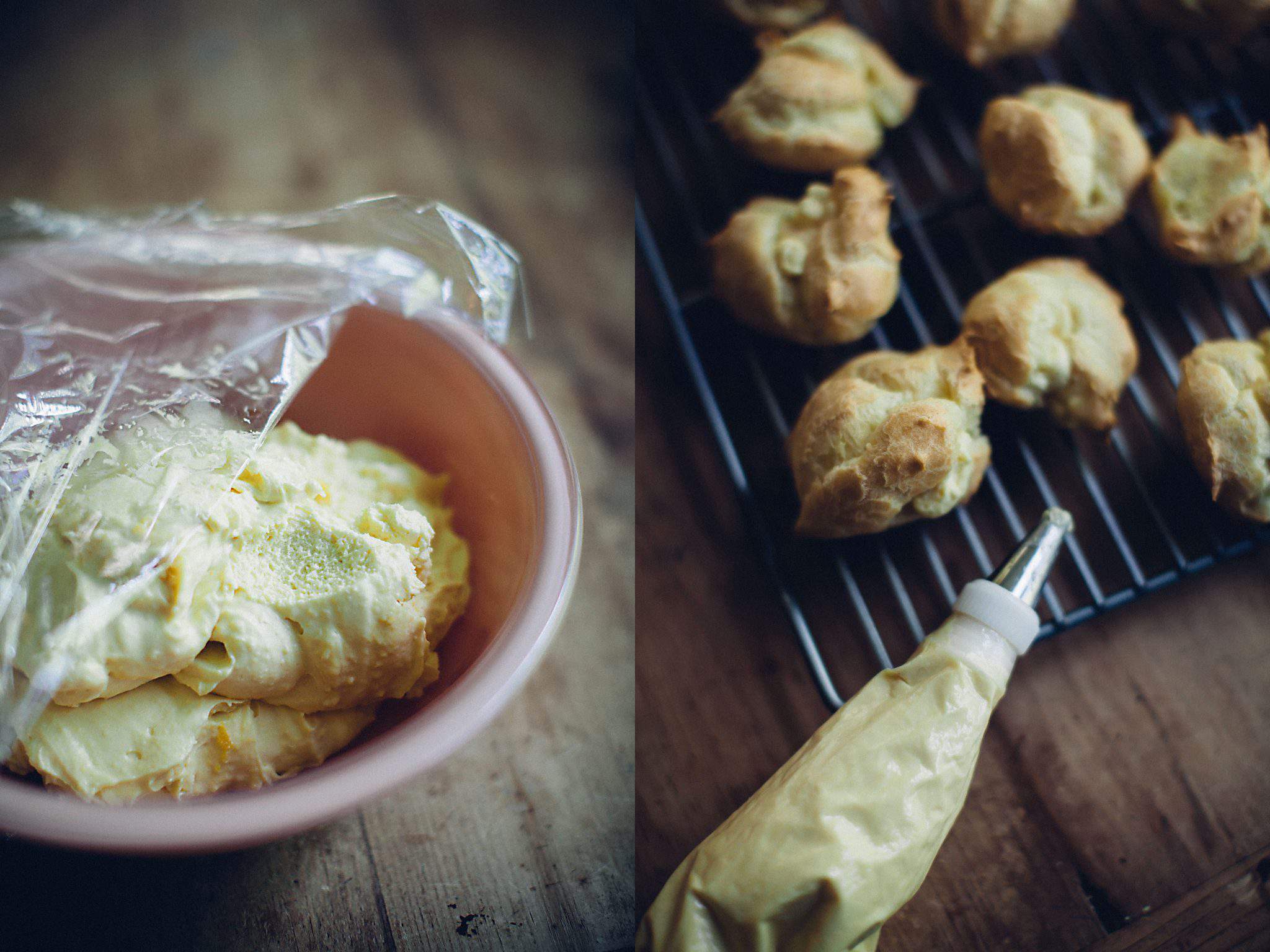 When I first started spooning the dough onto the baking sheets, I thought there was no way these were going to turn out the way I envisioned.
They may look that way initially, but surprisingly they expand and develop that distinct puff shape while in the oven.
I think they're oh-so cute.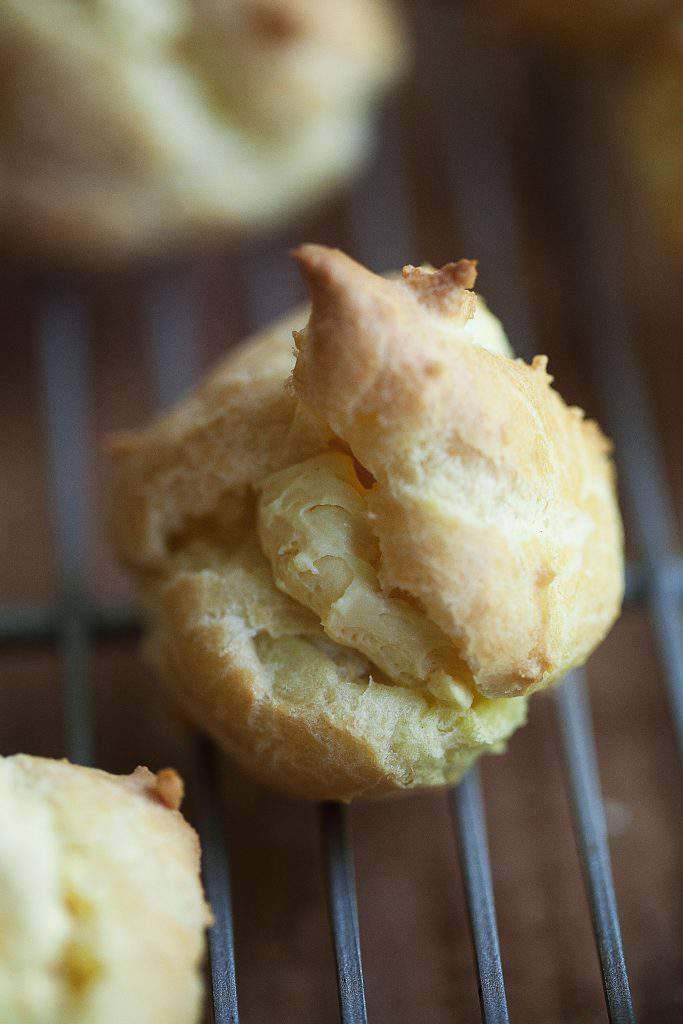 The baking puff process produces tiny crevices in the pastry so, all you have to do is gently pry them open a bit more to fill them with the pudding mixture.
I used a pastry bag and a metal piping tip with a large opening to load the little pastries up with filling.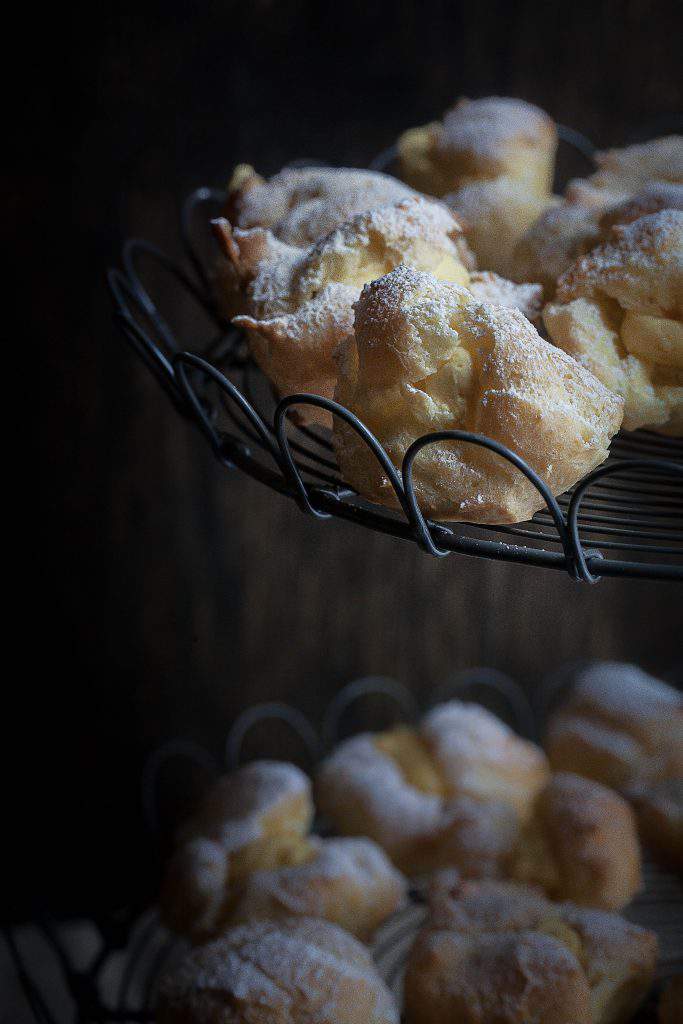 Hey, Fresh Market doesn't have anything on these beauties.
There's just something about homemade that just can't be beat, don't you think?
Of course, it's also always fun to find a new (and super easy) bite-size treat that I can whip up in a hurry, when needed.
I think there's something kinda therapeutic about sprinkling confectioner's sugar from a sifter onto a pretty little dessert.
Yeah, I'm a wee bit nutty like that… but I'll bet more than a few of you know exactly what I mean.
Don't you?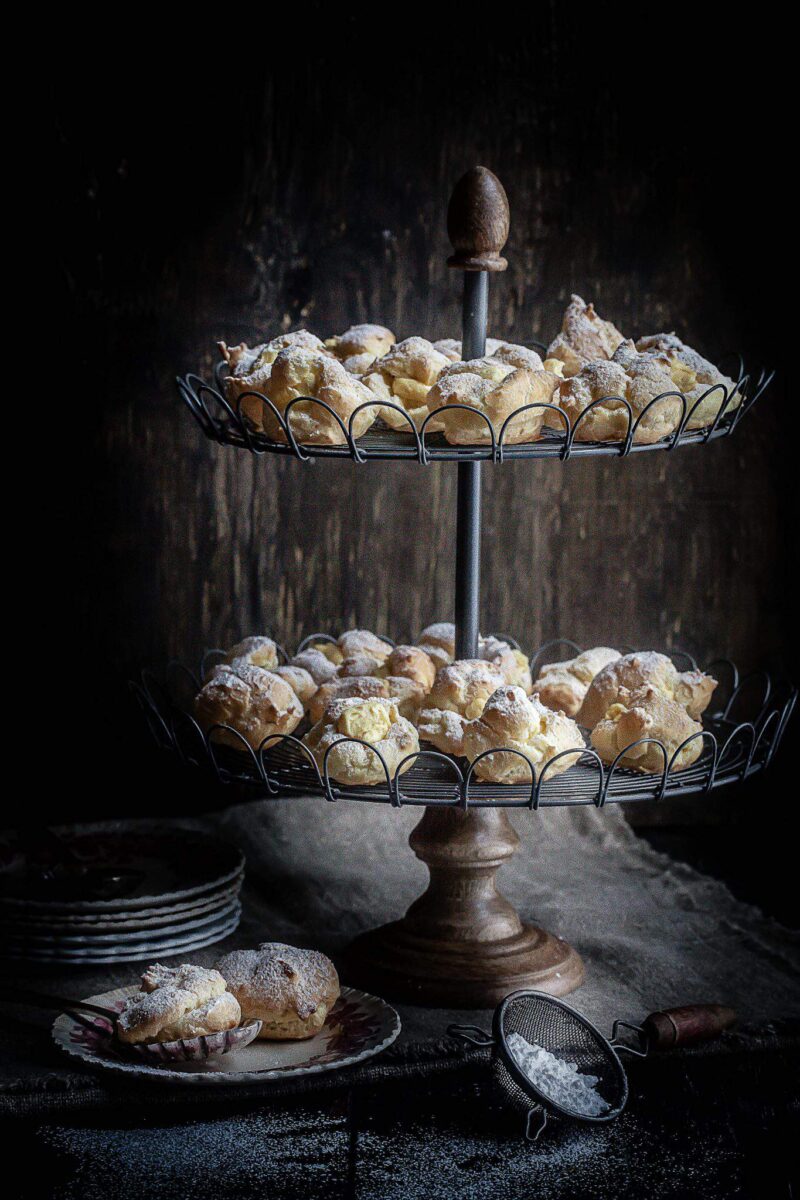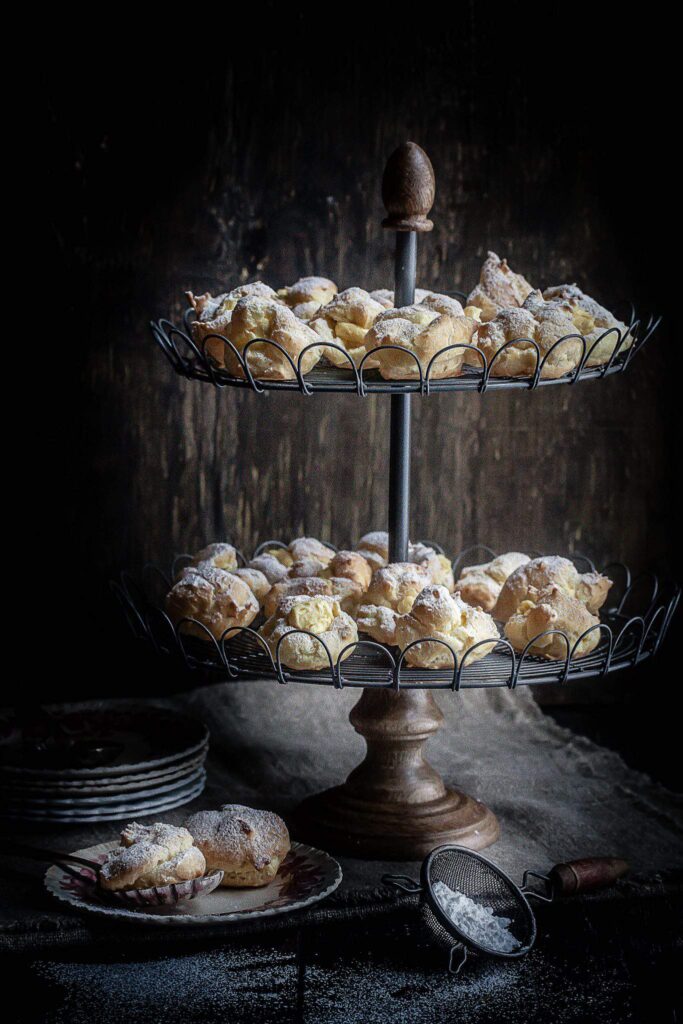 Thanks for stopping by.
See  you back here next time. ♥