As I was gathering the photos for this year in review 2017, it was fun seeing how much I was able to squeeze into the last twelve months of blogging.
I'm honored and so appreciative that you've joined me on this creative journey and I'm looking forward to bringing you even more inspiration in the new year.
If you missed any of my posts this year, you can see them all in the photos below along with corresponding links.
Thanks again for your readership, encouragement and wonderful blogging friendship.
Happy New Year and here's to an exciting 2018… for all of us.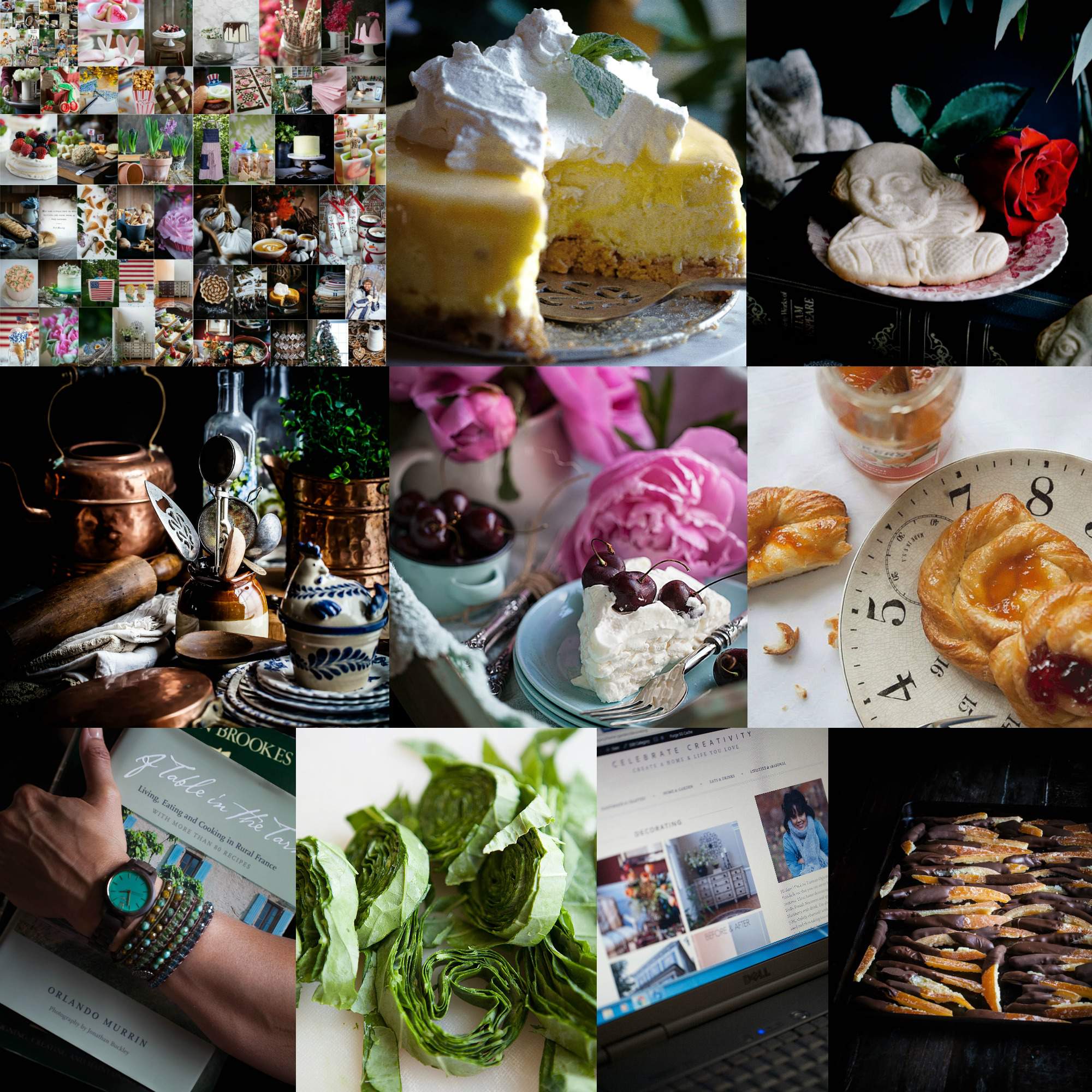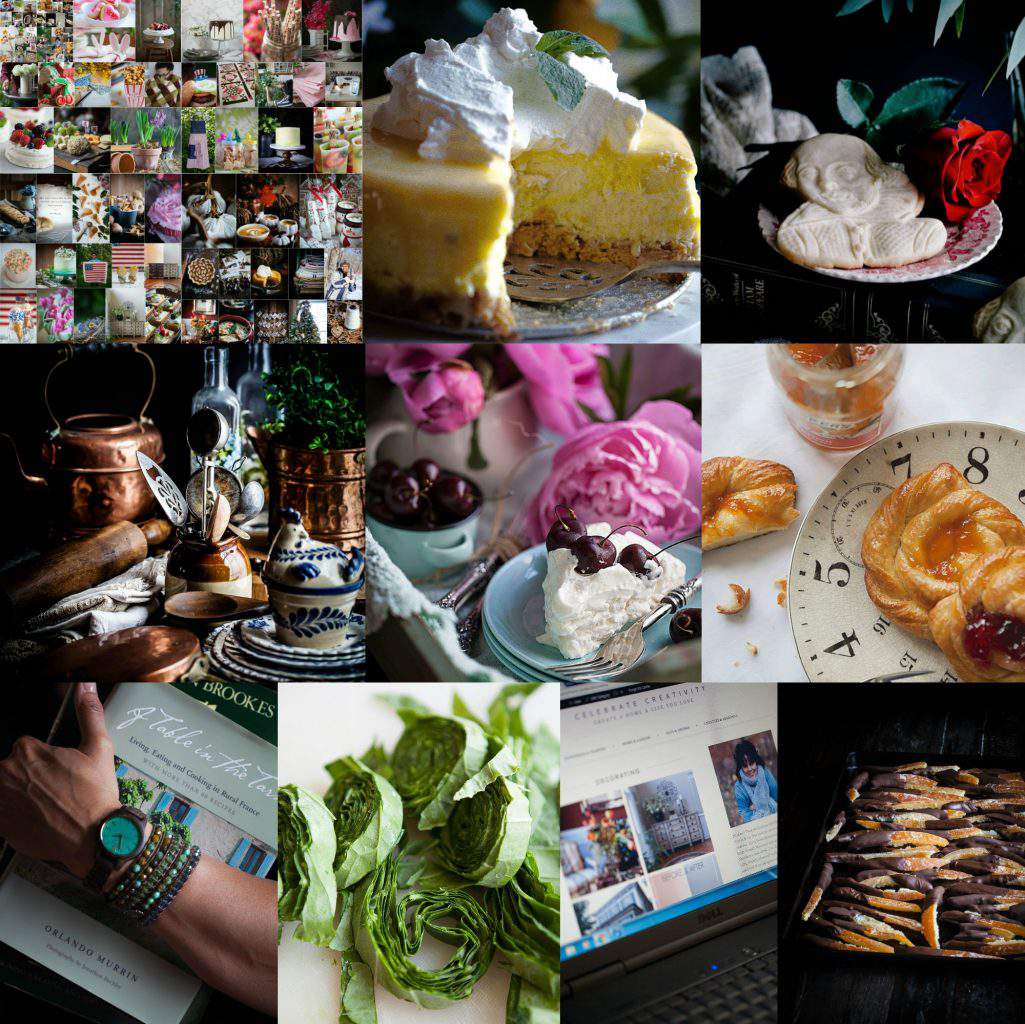 JANUARY | FEBRUARY | MARCH
Year in Review 2016 • Candied Orange Peel Treats • DIY Leather-Beaded Bracelet • Pretty Food Photography  Thoughts on Blogging • Shakespeare Sugar Cookies • Lovely Lemon Cheesecake • How to Cut Collards • Rustic and Vintage Props • Crumbs and Food Around the Plate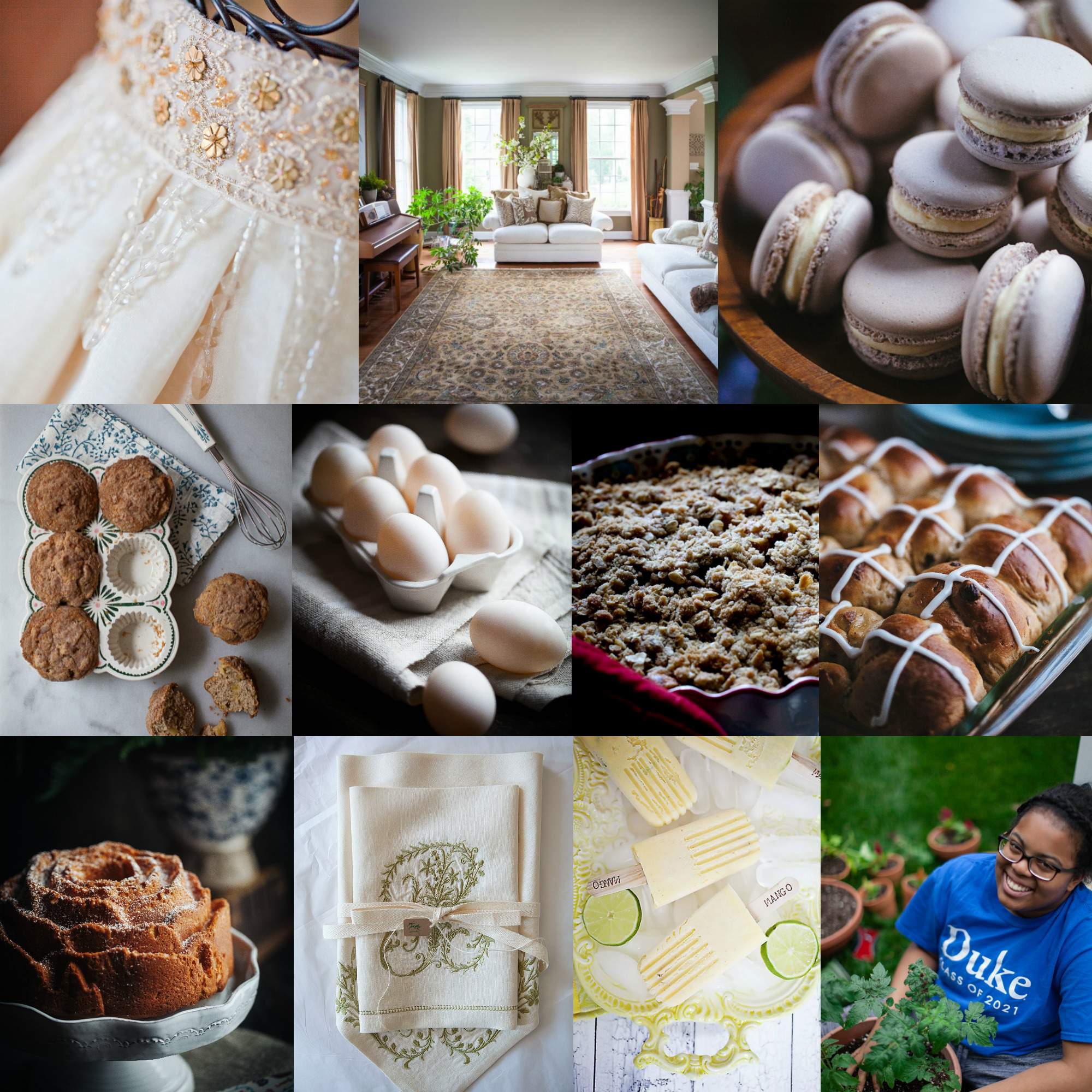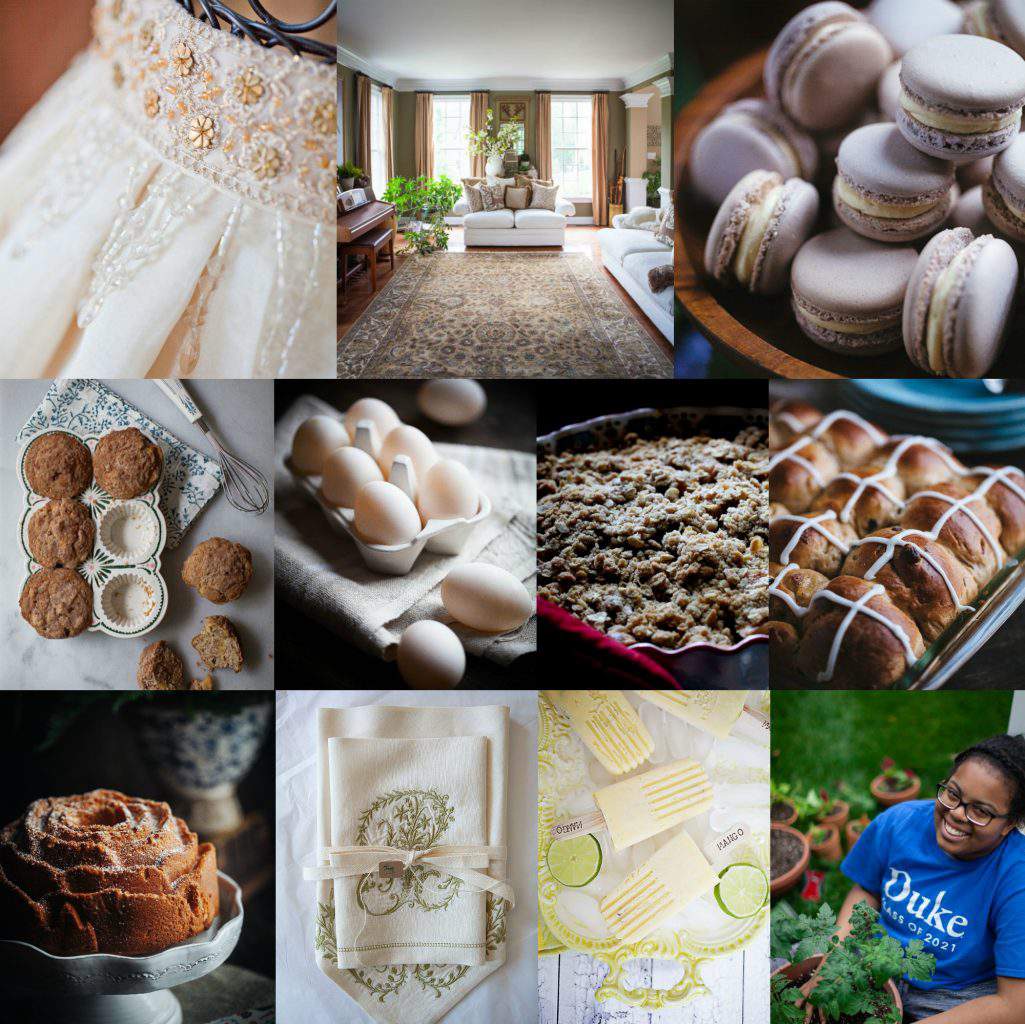 APRIL | MAY | JUNE
Hot Crossed Buns • Fun Facts About Duck Eggs • Rose-Shaped Bundt Cake • Embroidered Wedding Hankies • My Favorite Room • A Royal-Inspired Apron • Mango-Lime Popsicles • A Letter to My Graduate and Garden Girl  • Awesome Apple Crisp • Successful Homemade French Macarons • Apple Cinnamon Muffins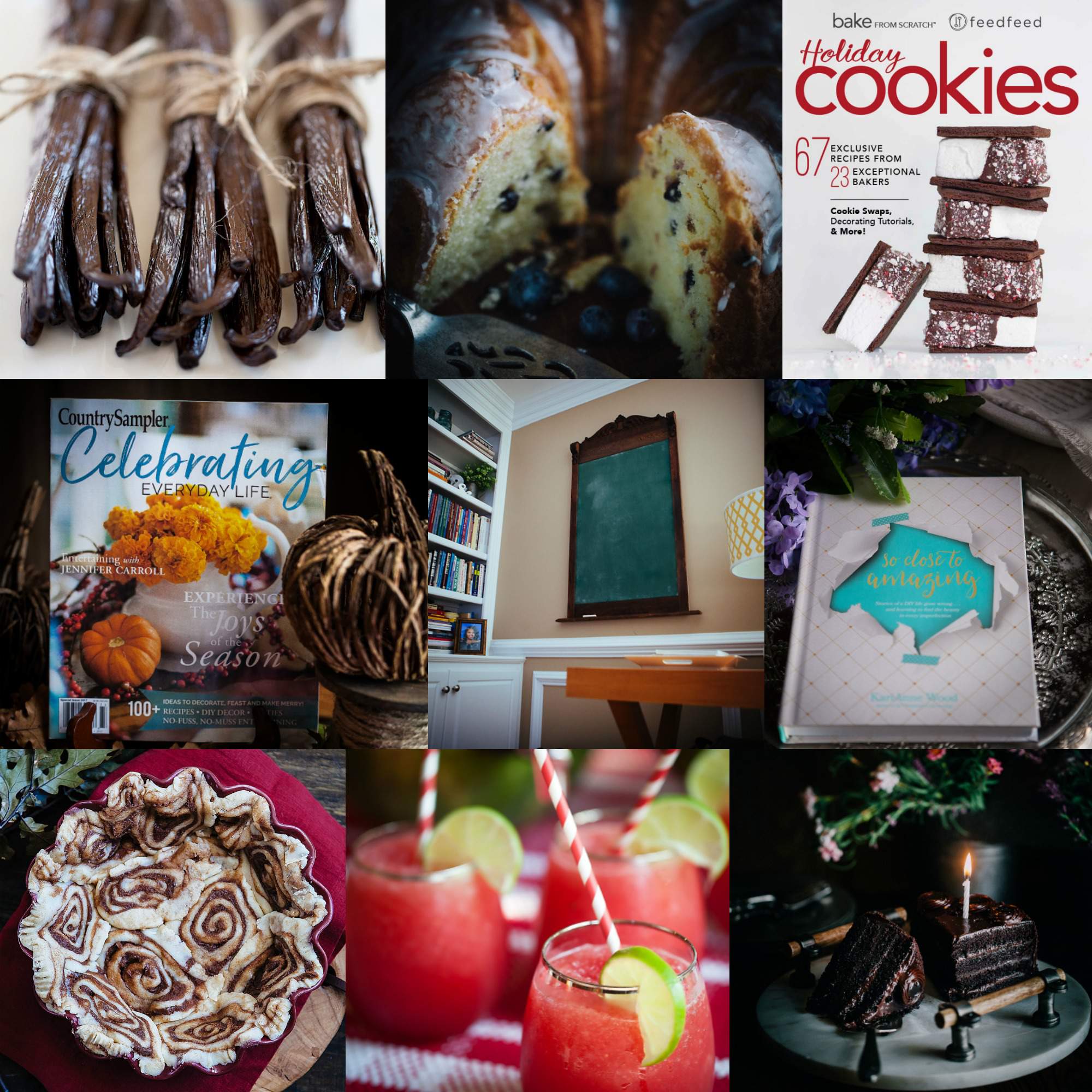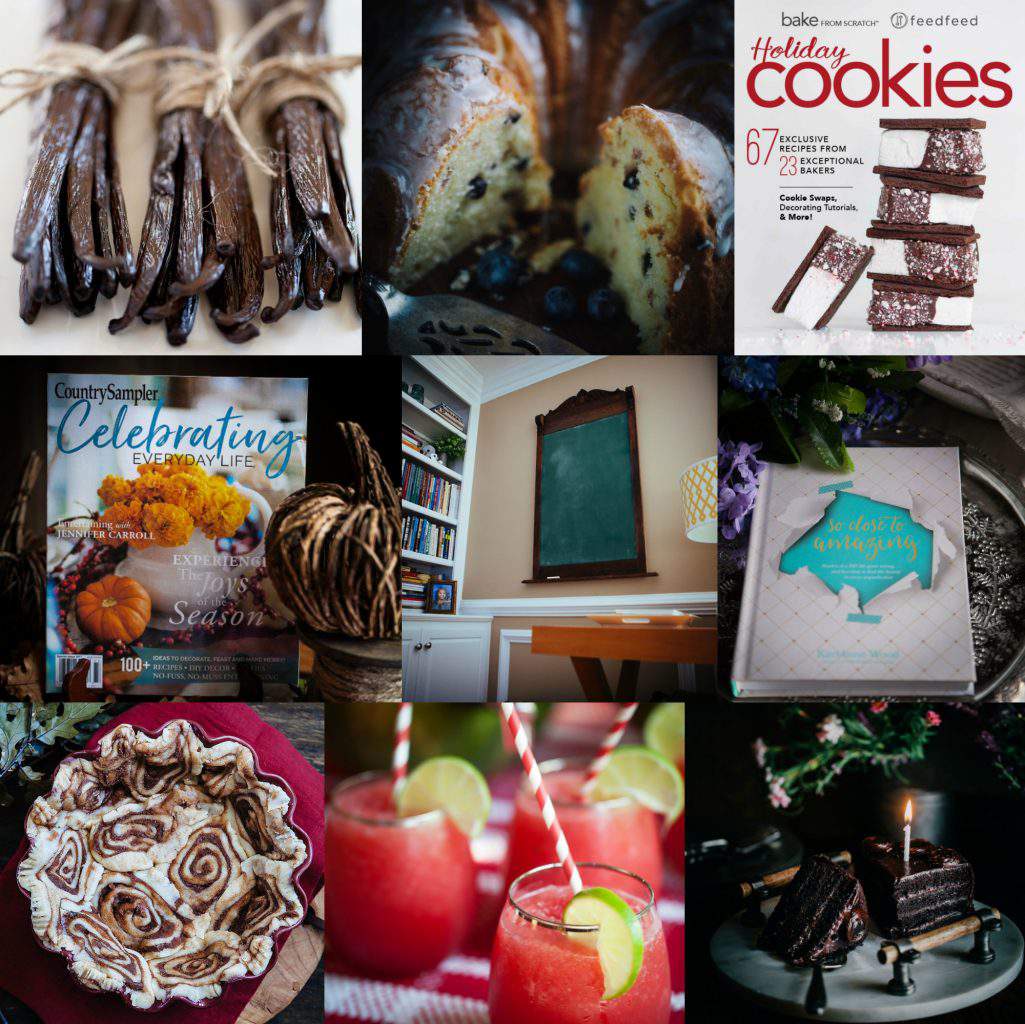 JULY | AUGUST | SEPTEMBER
Vintage Chalkboard Project • Keeping Simplicity in Mind • Watermelon Slushie and Keg • Holiday Cookie Goodness • Lemon-Blueberry Bundt • Start Making Your Homemade Vanilla • Celebrating Everyday Life • So Close to Amazing • Cinnamon Roll Pie Crust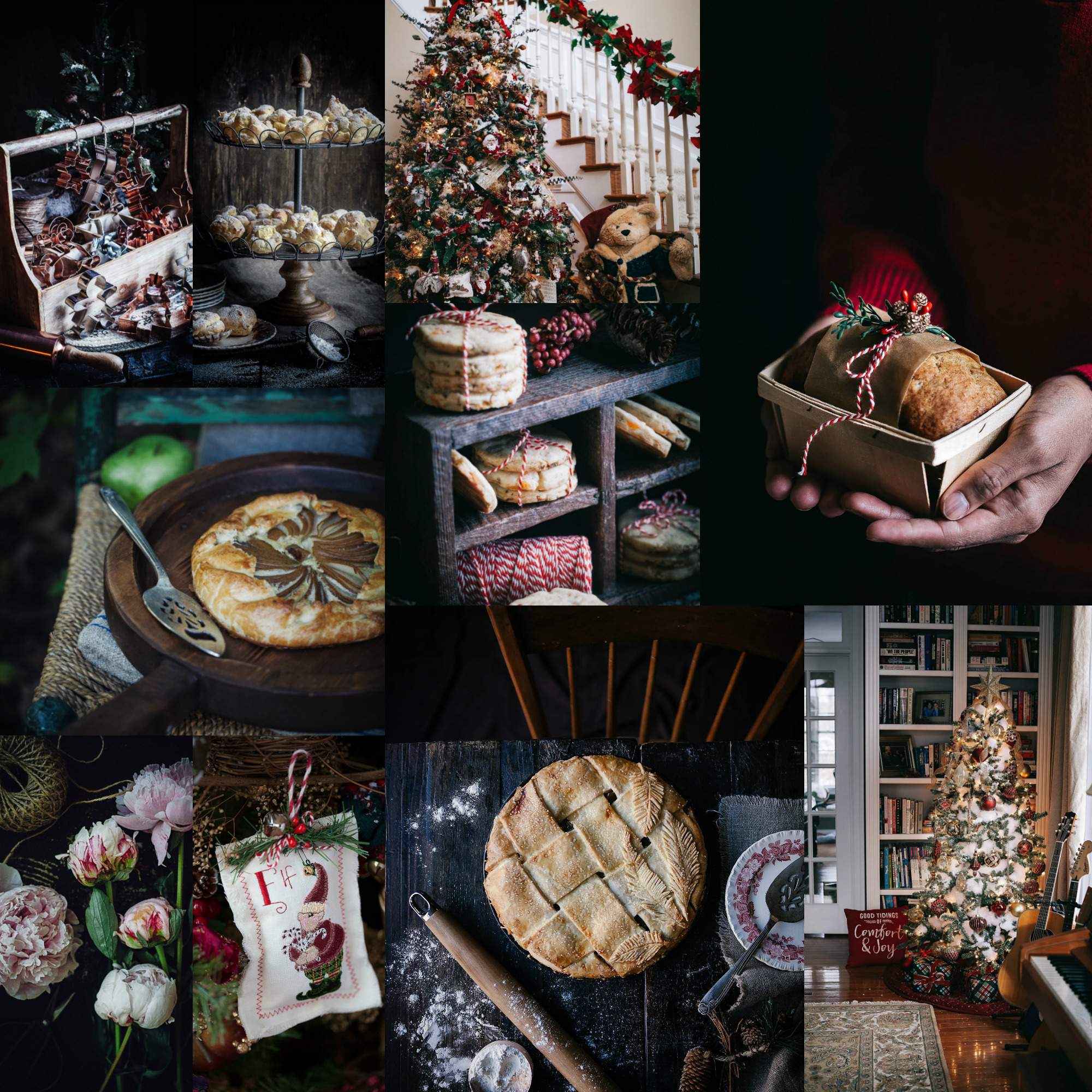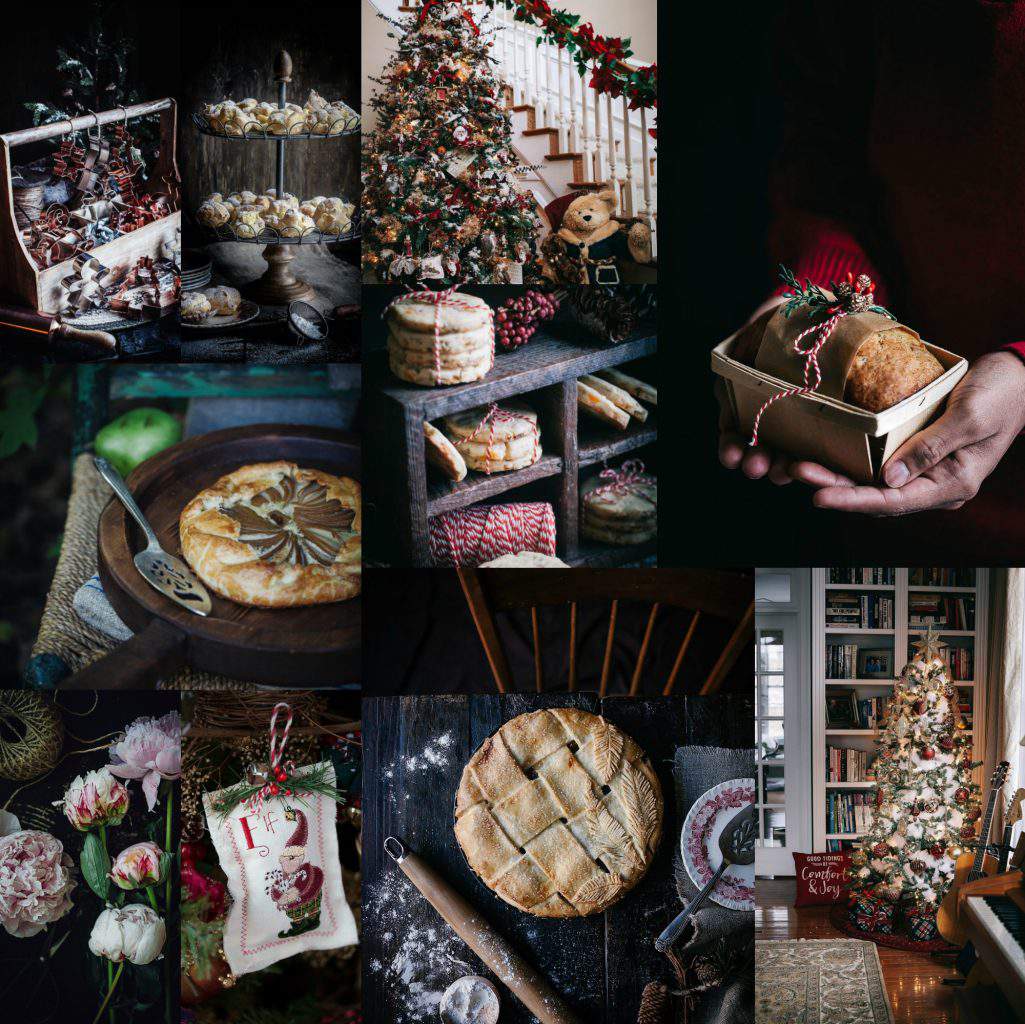 OCTOBER| NOVEMBER | DECEMBER
Handmade Holiday Ornaments • Using Baking Trays in Photography • A Pear Galette • Cream Puff Pastries • Apricot and Pistachio Holiday Cookies  • Holiday Cookie Cutters • Festive Foyer-Holiday Home Tour • Balsam Hill Holiday • Banana Bread for the Holidays • Feathered Beauty
 Happy New Year.
Thanks for stopping by.
See you back here next time. ♥