Sometimes it's the little things that can contribute to pretty food photography.
For the last few years, I've been a little obsessed with making good looking food and taking lots and lots of pictures of it.
It's how I relax, it's how I have fun and it's how I grow my photography skills.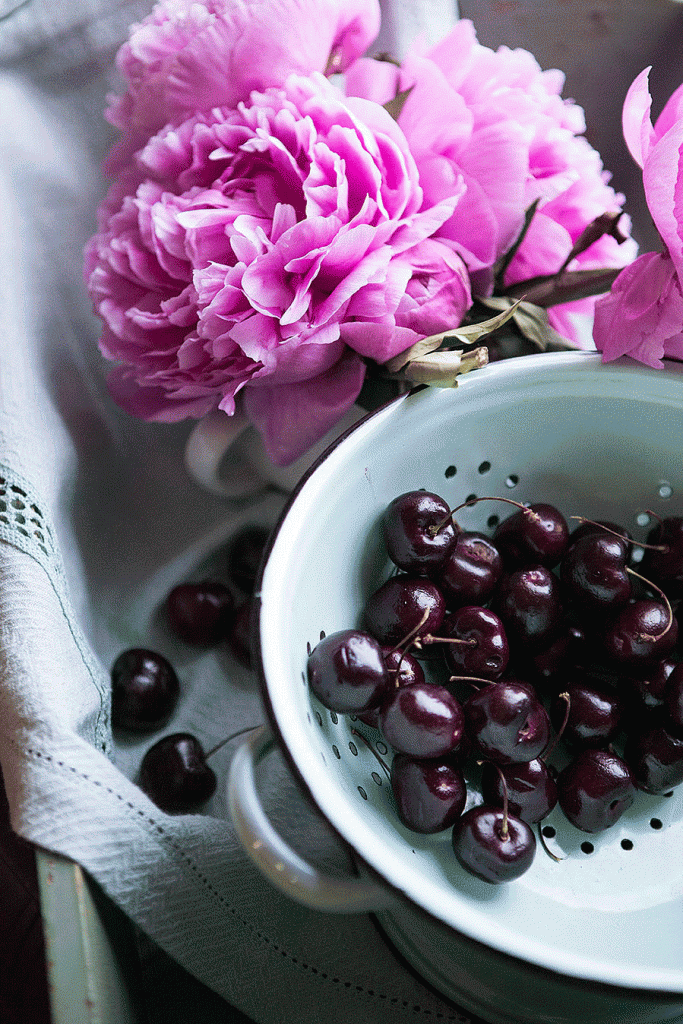 Throughout this post, I thought I'd share a little about my approach to taking pictures of food.
There are so many little things you can do to help a shot go from blah to beautiful.
When I look back on some of my earlier pictures on this blog, I can't help but cringe at a few of them.
As much as I can see how much my skills have improved over the years, there's so much more room to learn and grow.
1. Find time to practice.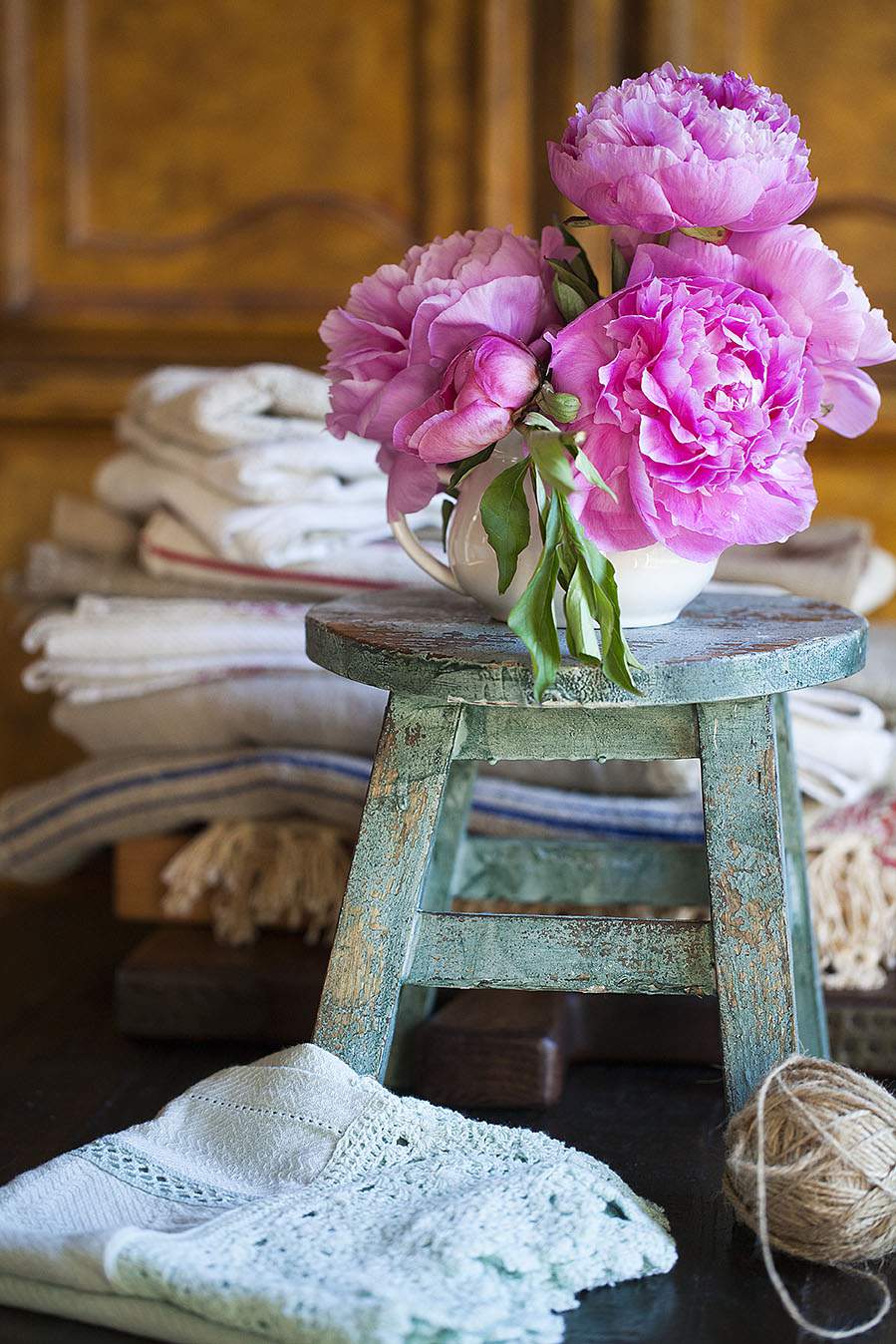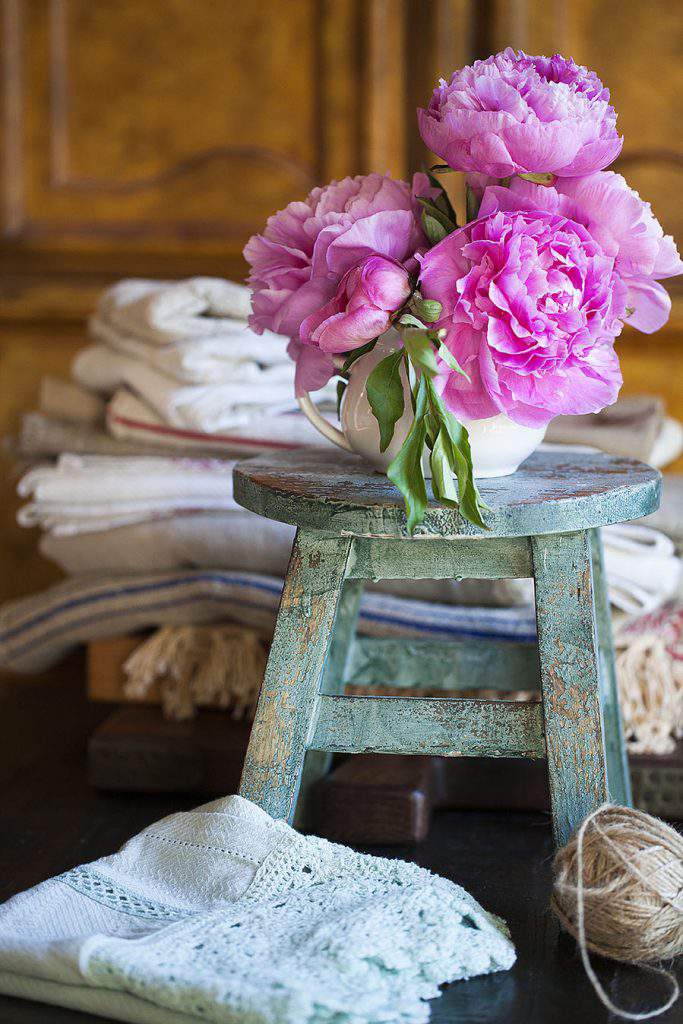 When I was styling the shots for this Pavlova, I started out with these pretty peonies and actually built the arrangement around these dainty flowers.
The flowers were a gift and to be honest, I styled these photos right before I thought the peonies would die because I wanted to put the flowers to maximum use.
This turned out to be an easy way for me to cram in some food styling and photography practice (and my family got an unexpected dessert in the process).
I look for ways to practice and play around with styling and when I'm lucky, the practice photos can be turned into a blog post.
2.Try not to let good flowers go to waste.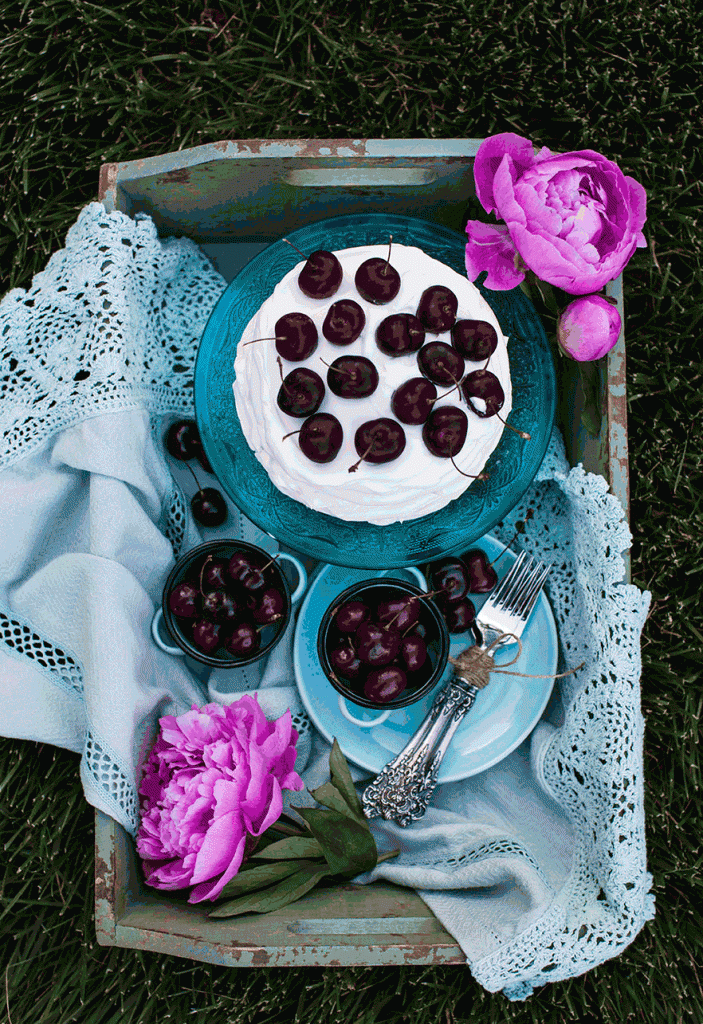 When it comes to food photography, I think one of the most important factors are props.
I prefer natural and vintage looking props so that the food looks real and accessible with a hint of "old-fashioned" thrown in.
Woods, textures, crisp linens are just a few of the items that I love incorporating into my food styling.
I'm always on the lookout for interesting pieces that I might be able to use to give my photos a little extra character.
3. Keep your eyes peeled for potential props.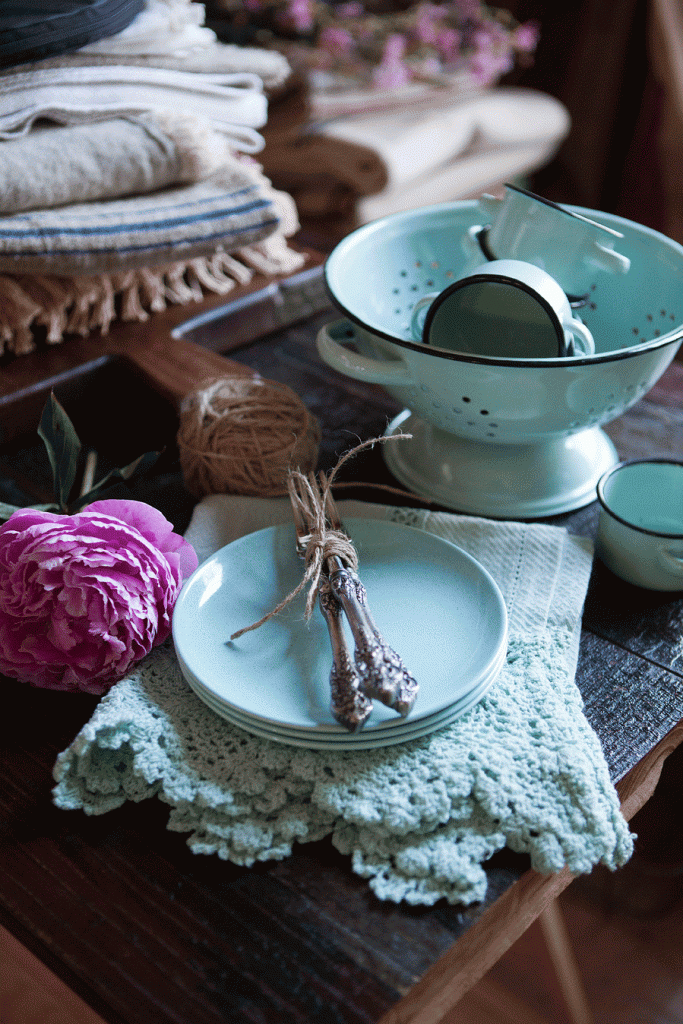 You know how some ladies get a kick out of shopping for a new pair of shoes or a pretty blouse?
Well, a new prop, linen napkin set or new wood cutting board or backdrop is what really puts a smile on your face.
Whenever I go shopping, I find myself looking at everything through the "would this make a good prop" lens.
Also, one of the best set of props I've ever come across are a set of old baking trays that I found in my mother's basement. They're dark and burned looking and they make wonderful backdrops.
4. Scour your home (and family members' basements) for treasures.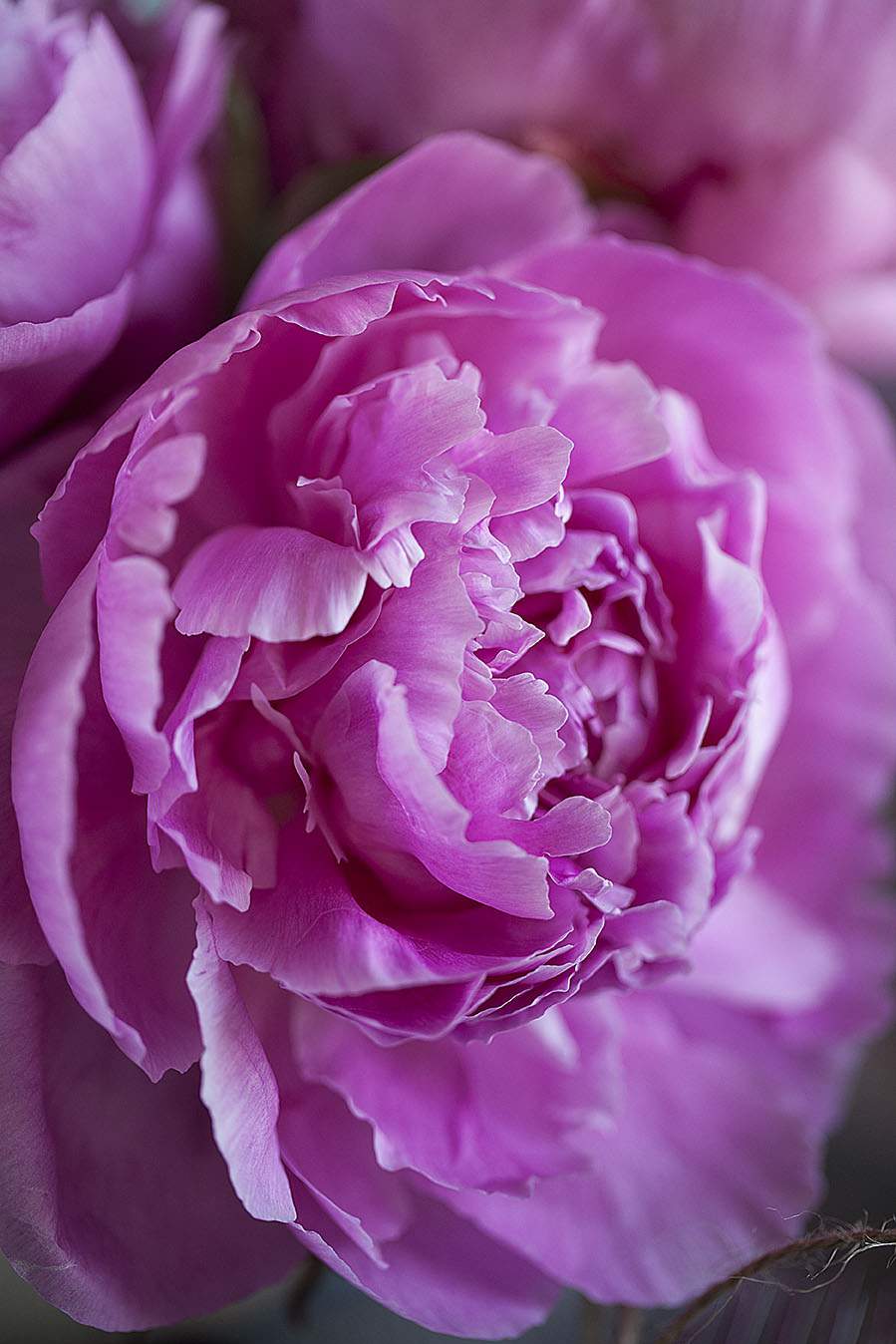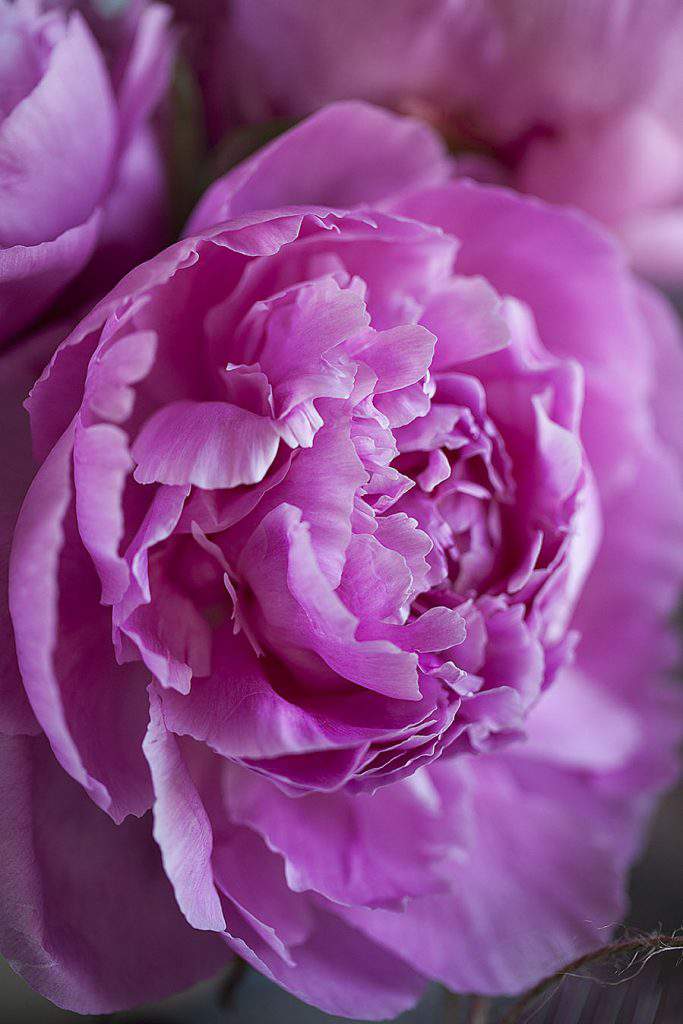 Late last year, I wrapped up a month-long Lightroom photo editing course at my local fine arts center and it was a real eye opener.
There are so many tools in that program that I didn't even know about that help enhance and clarify photos.
I'm eager to put some of the new things I've learned to good use.
I've written about my experimentation with Lightroom and Photoshop and you can read that previous post HERE.
5. Consider using photo-editing software and tools to help your photos pop.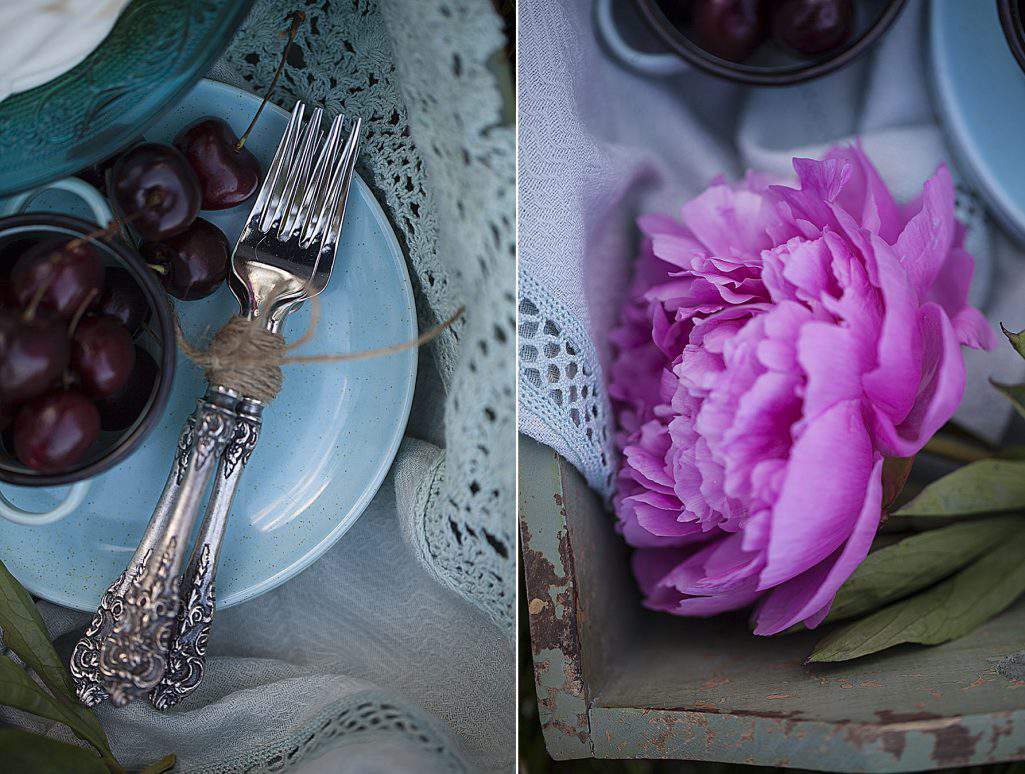 I'm a big fan of using at least one unexpected element.
For example, this jute tied around the forks make the forks look far more interesting (to me) than they would look just stacked together.
Technically, I'm not sure the jute makes "practical" sense but it does add visual interest and that's what I was attempting to add to the styling.
This would be especially cute if these jute-tied forks were packed inside a picnic basket.  Keep that in mind for this summer.
6. Don't be afraid to add a dash of unexpected delight.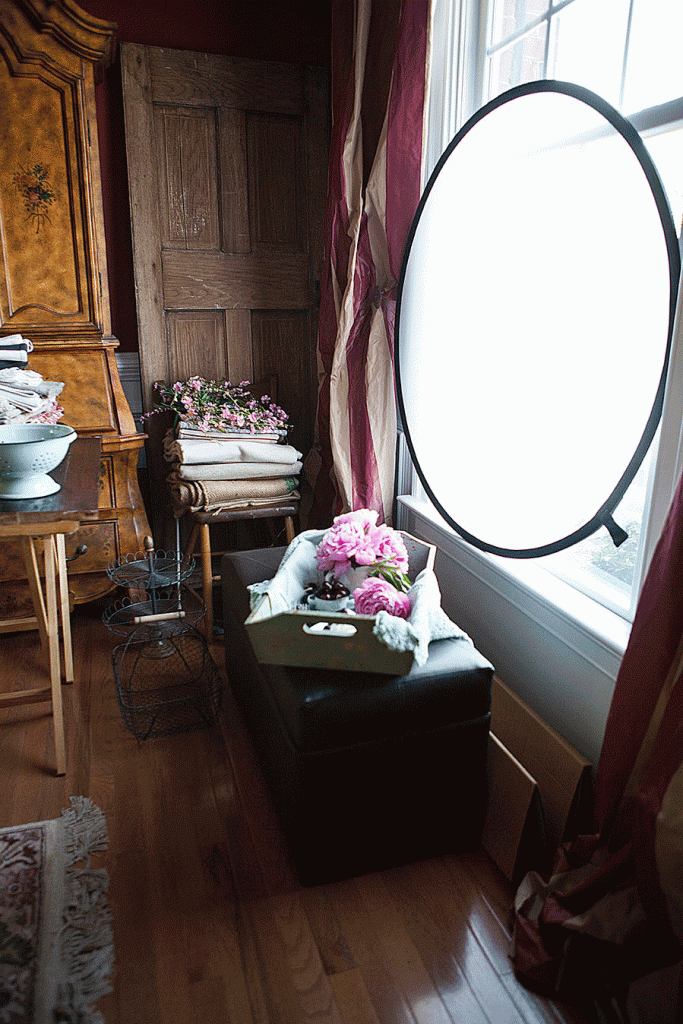 Almost all of my pictures of food are snapped in my dining room where I get great natural light that pours in through the windows.
In fact, sometimes the natural light is so intense, I have to diffuse it.
I use a circular diffuser to soften the light but if  you don't have one, you can also use a sheer white curtain to help temper the harsh rays.
Find the natural light in your home and use it.
7. Make note of the best light in your home and the time of day and plan your picture-taking accordingly.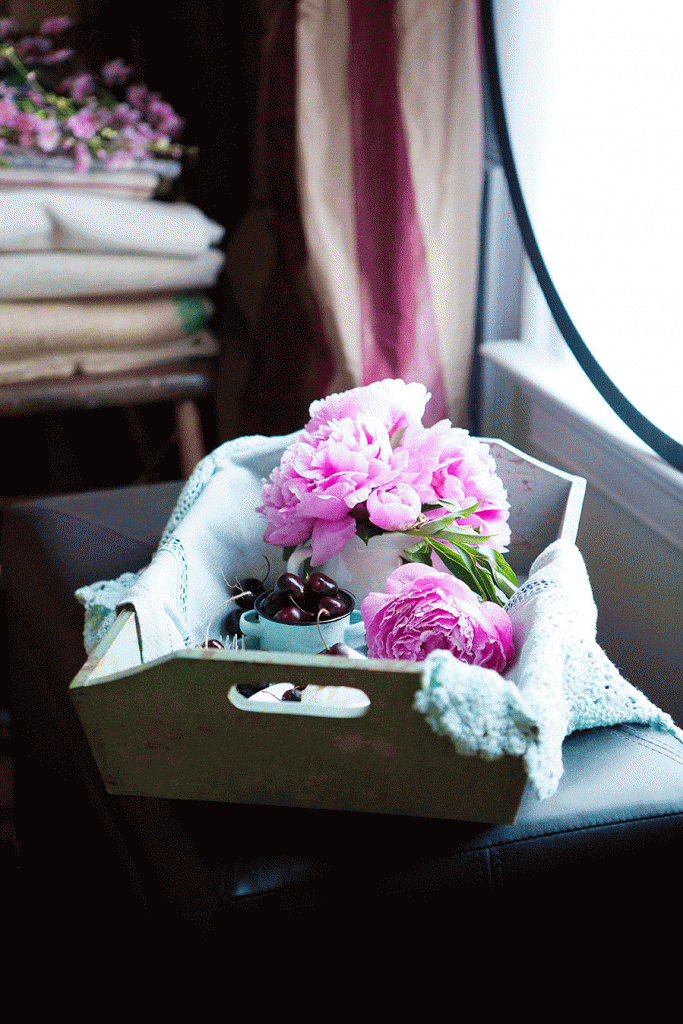 It may also help to think about trying to tell a story with your food photos.
Think about what you're trying to say or convey with the images you're creating.
That will help you decide what elements to add to the shot.
Even though most of these pictures were taken in my dining room, I wanted the food in the photo to look like it was being elegantly served.
I wanted it to have a kind of breakfast in bed look… but with a dessert.
Does it work?  What kind of story or mood do the pictures in this post suggest or evoke to you?
8. Try to tell a story.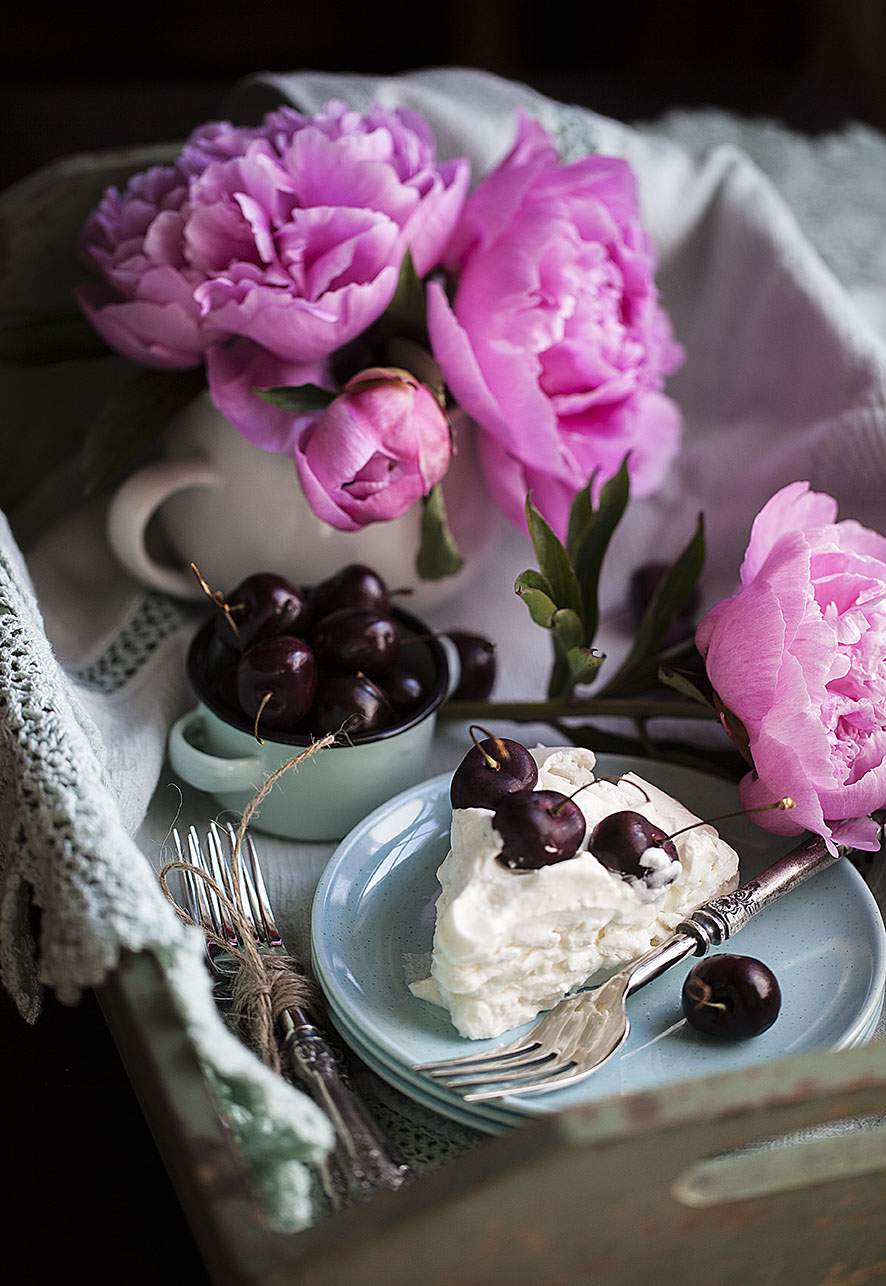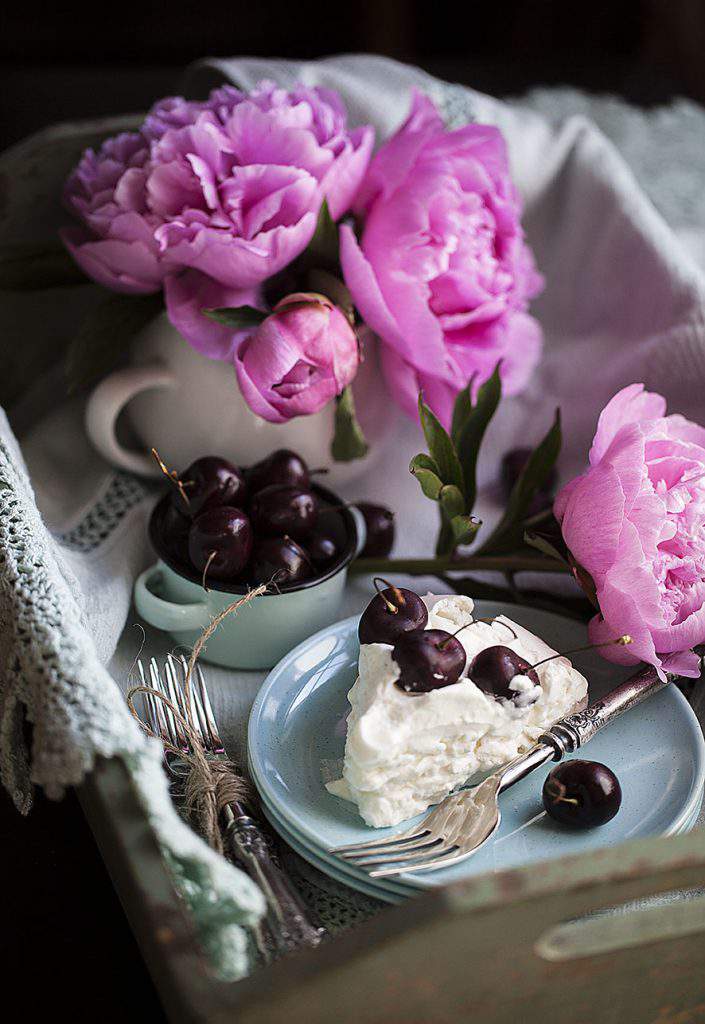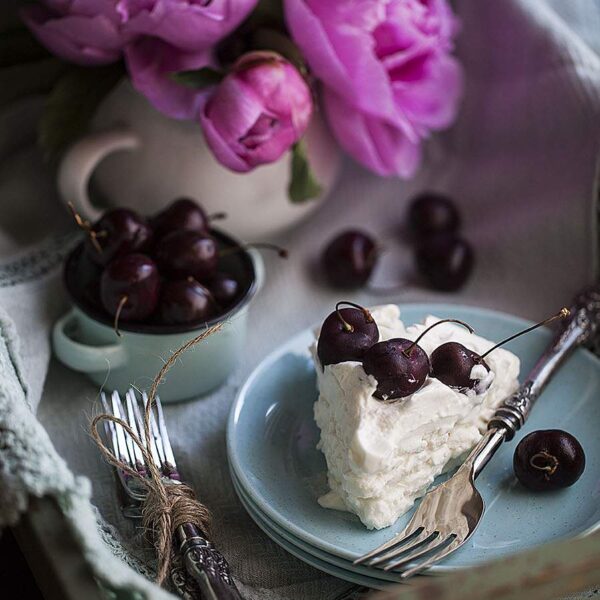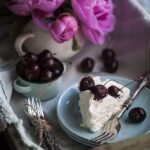 Cherry Pavlova
Ingredients
4 egg whites room temperature
1 cup sugar
2 teaspoons of corn starch
1 teaspoon vanilla
1 teaspoon of white wine vinegar
FOR WHIPPED CREAM FILLING
1 cup heavy whipping cream
1/2-1 cup of confectioner's sugar add confectioner's sugar to desired sweetness
1 teaspoon vanilla
Cherries or favorite assorted fresh fruit
Instructions
Preheat oven to 180-degrees.

Whip the egg whites in an electric mixer using the whisk attachment. Beat on high speed for about 3 minutes or until soft white peaks begin to form. Add the sugar and beat for another minute.

Remove from stand mixer.

Add the cornstarch, vanilla and white wine vinegar.

Fold these last ingredients into the mix.

Use a small bowl to trace circles onto parchment paper.

Turn paper over so pencil marks are on the bottom.

Spoon the egg white mixture onto the parchment paper using the circles as guides to form the mixture into circular shapes.

Place circles on a baking tray and bake for 90 minutes.

To make the whipped cream filling: Chill stand mixing bowl for at least one hour. Whisk whipping cream in mixer. Slowly add sugar and vanilla. Add smallest measurement of sugar and taste, add more sugar for a sweeter cream.

Whip cream until fluffy.

Spread whipped cream filling on Pavlova wafer, top with second wafer, spread more whipped cream, top with final wafer and add whipped cream.

Top with cherries (or favorite assorted fresh fruit).

Best served chilled and on the day you make it.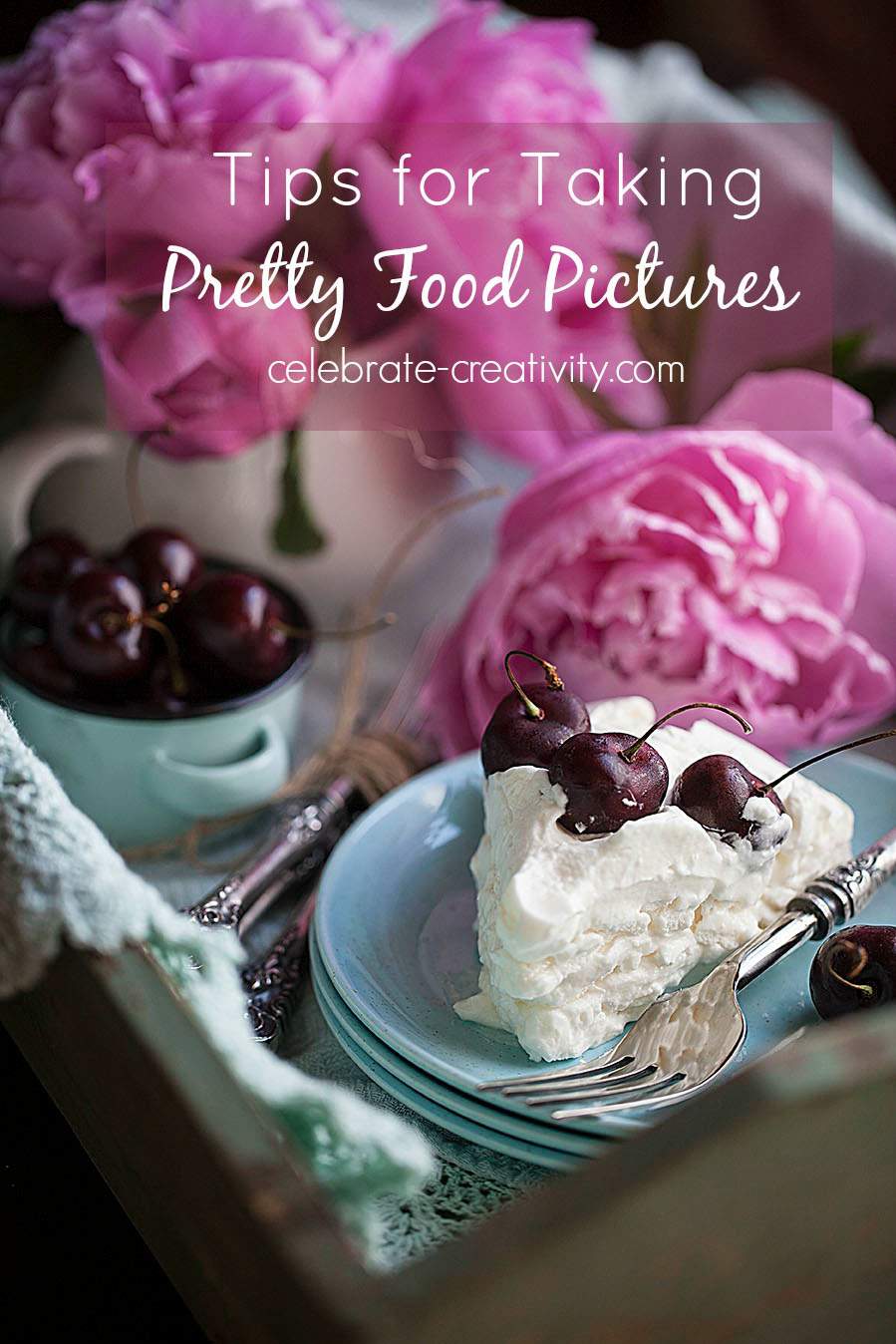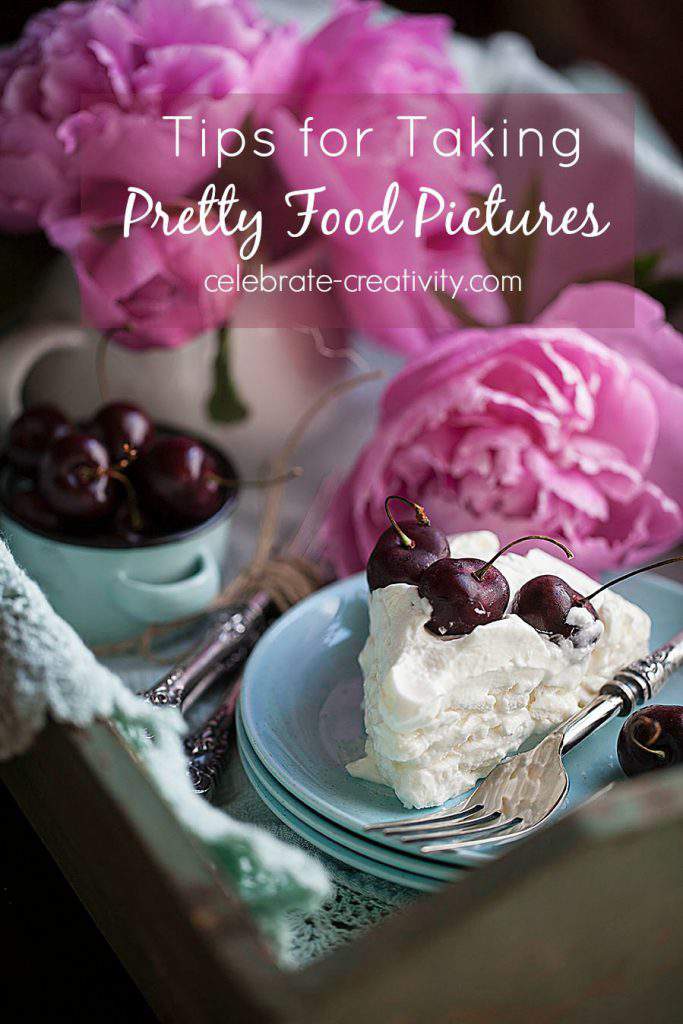 Thanks for stopping by.
See  you back here next time. ♥