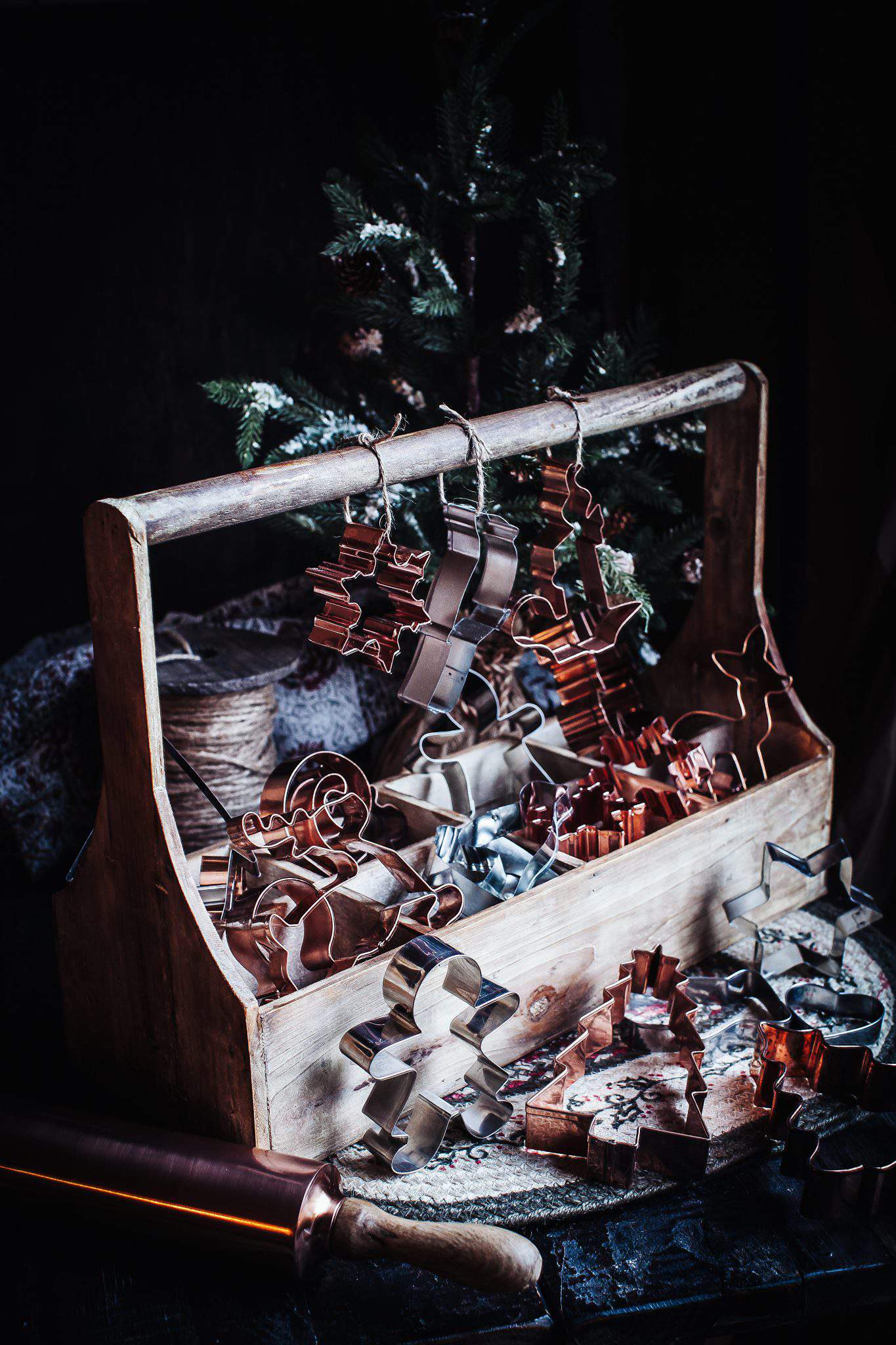 Anyone else out there suffer from a bit of a cookie cutter obsession?
As you can see, I have quite a few of them.
I've actually been collecting assorted cookie cutters for many years… and I look forward to this time of year when I can finally pull them out and put them to festive use.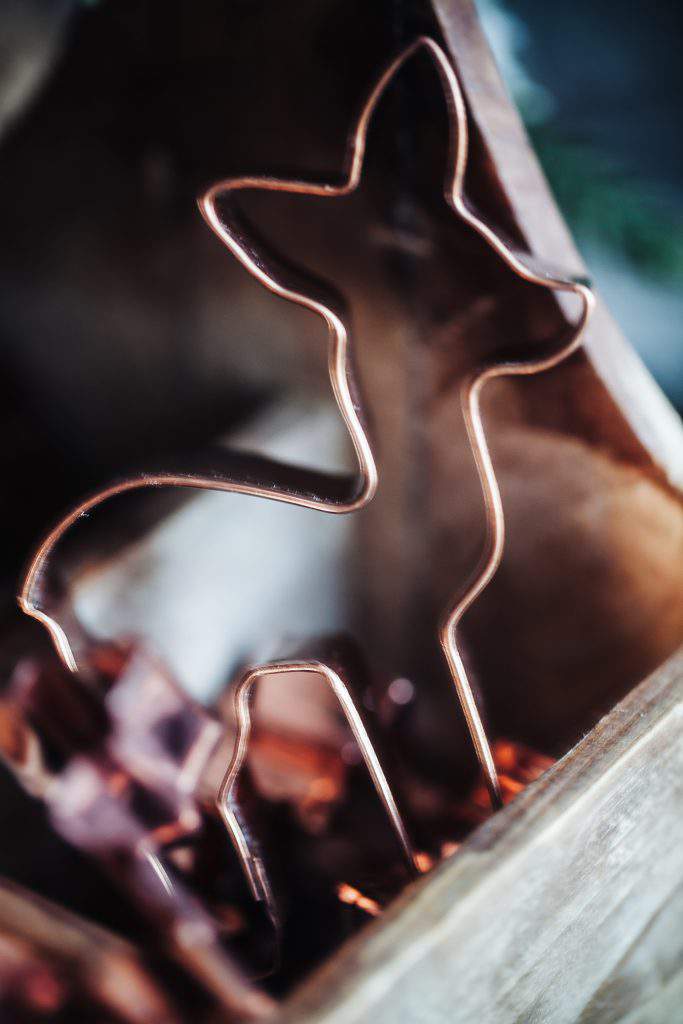 Adorable and unusual cookie cutters can be so much fun to use.
This copper baby reindeer is among my all-time favorites.
As much as I love using cookie cutters, there's nothing worse than dough sticking to cutters and ruining the intended shape.
Well, throughout this post, I'll share a few tips to prevent that from happening to you.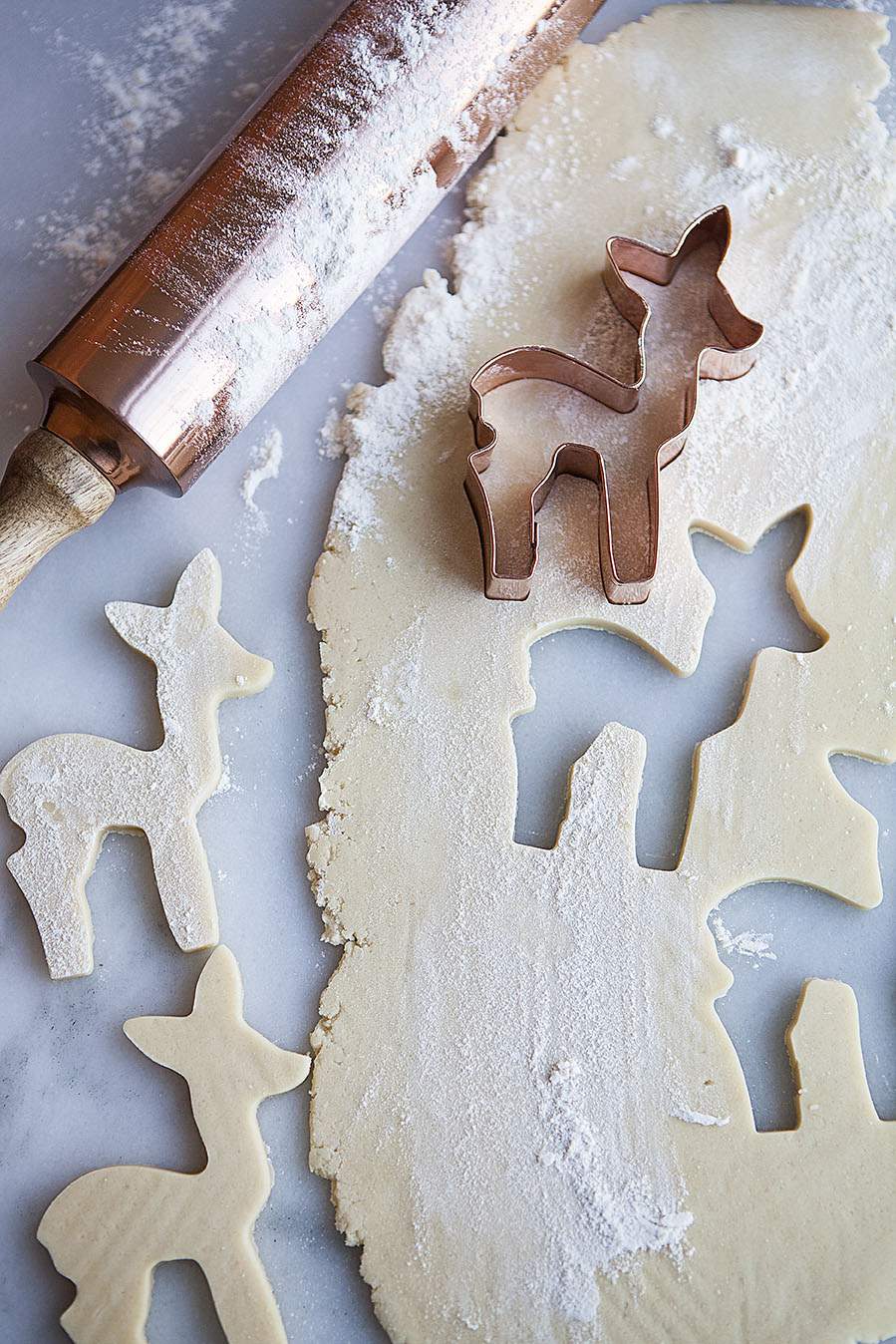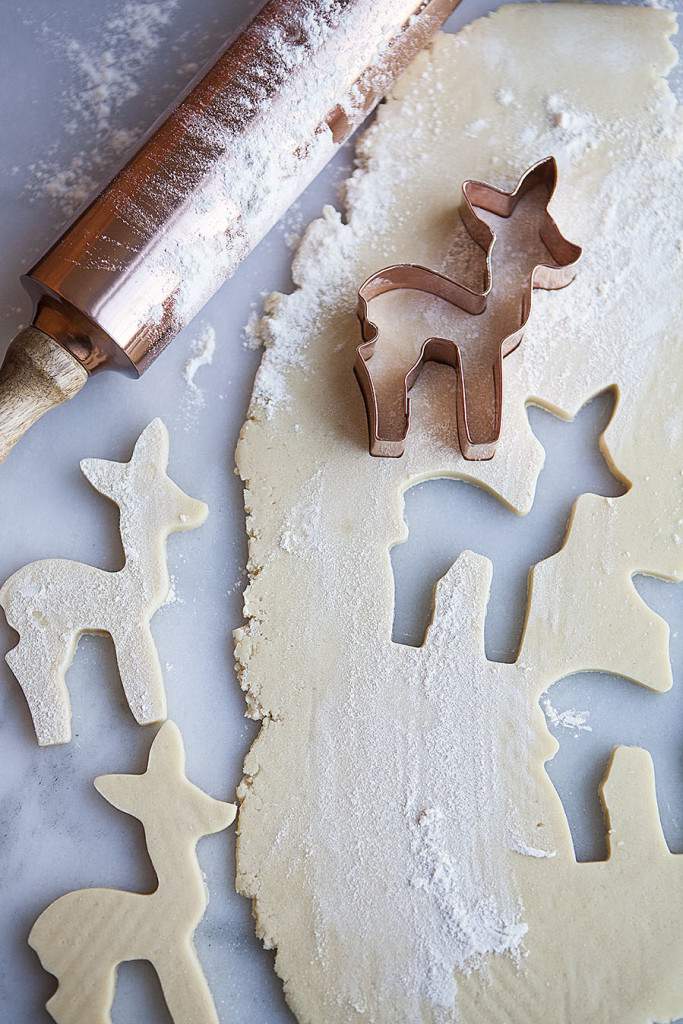 We all know that cutting cookies starts with a favorite dough that is typically refrigerated right after forming it into a ball.
But I've found that rolling out a ball of dough is not as effective because the dough can become soft and sticky.
Instead, right after you make the dough, roll it out between two pieces of parchment paper.
Then, place the rolled dough on a baking tray and refrigerate the dough on the tray for about 30 minutes.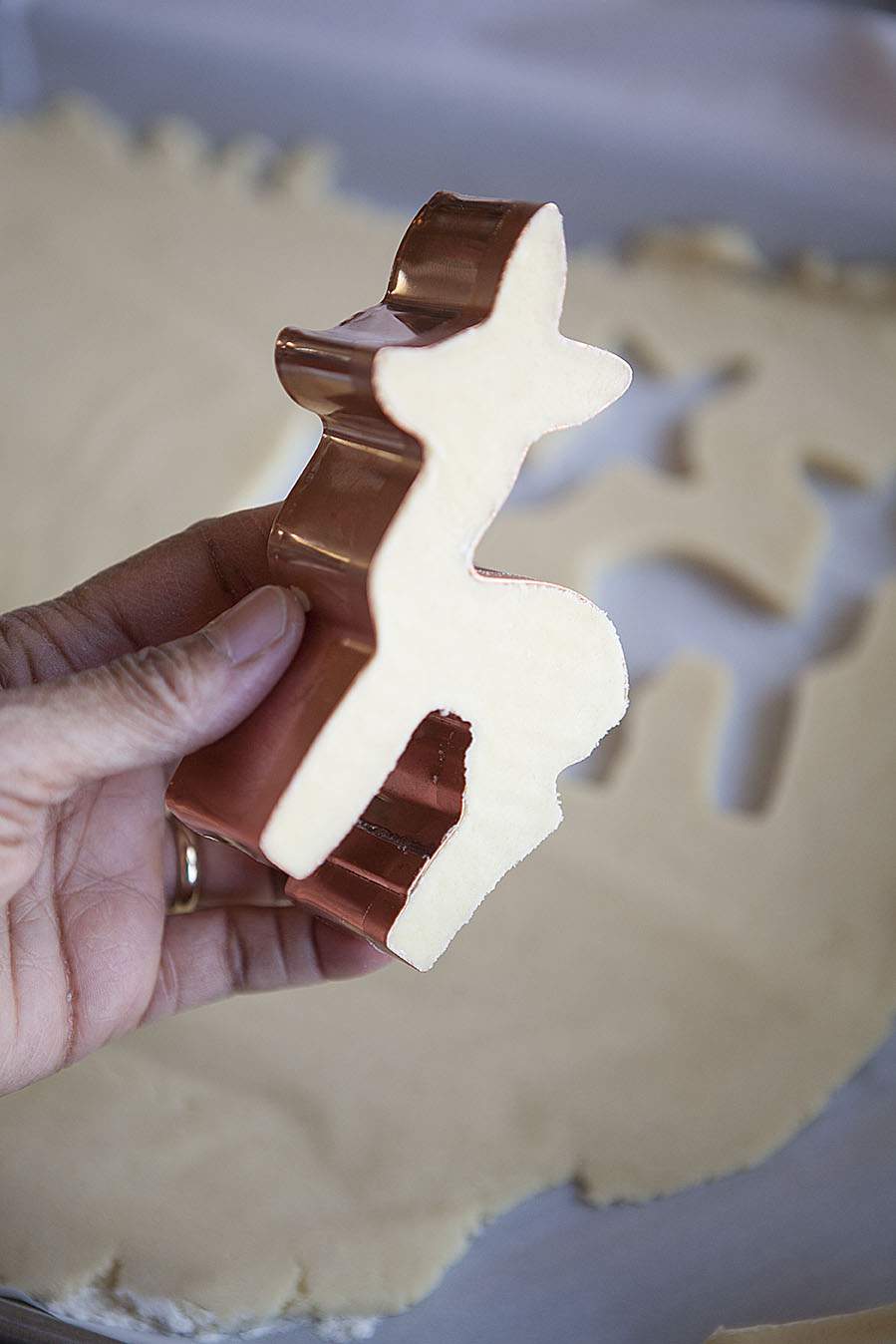 When you take the dough out of the refrigerator, it will be really firm and that's exactly what you want.
And because the dough is already rolled out, it will be much easier to use the cookie cutters.
This works so much better for me every time.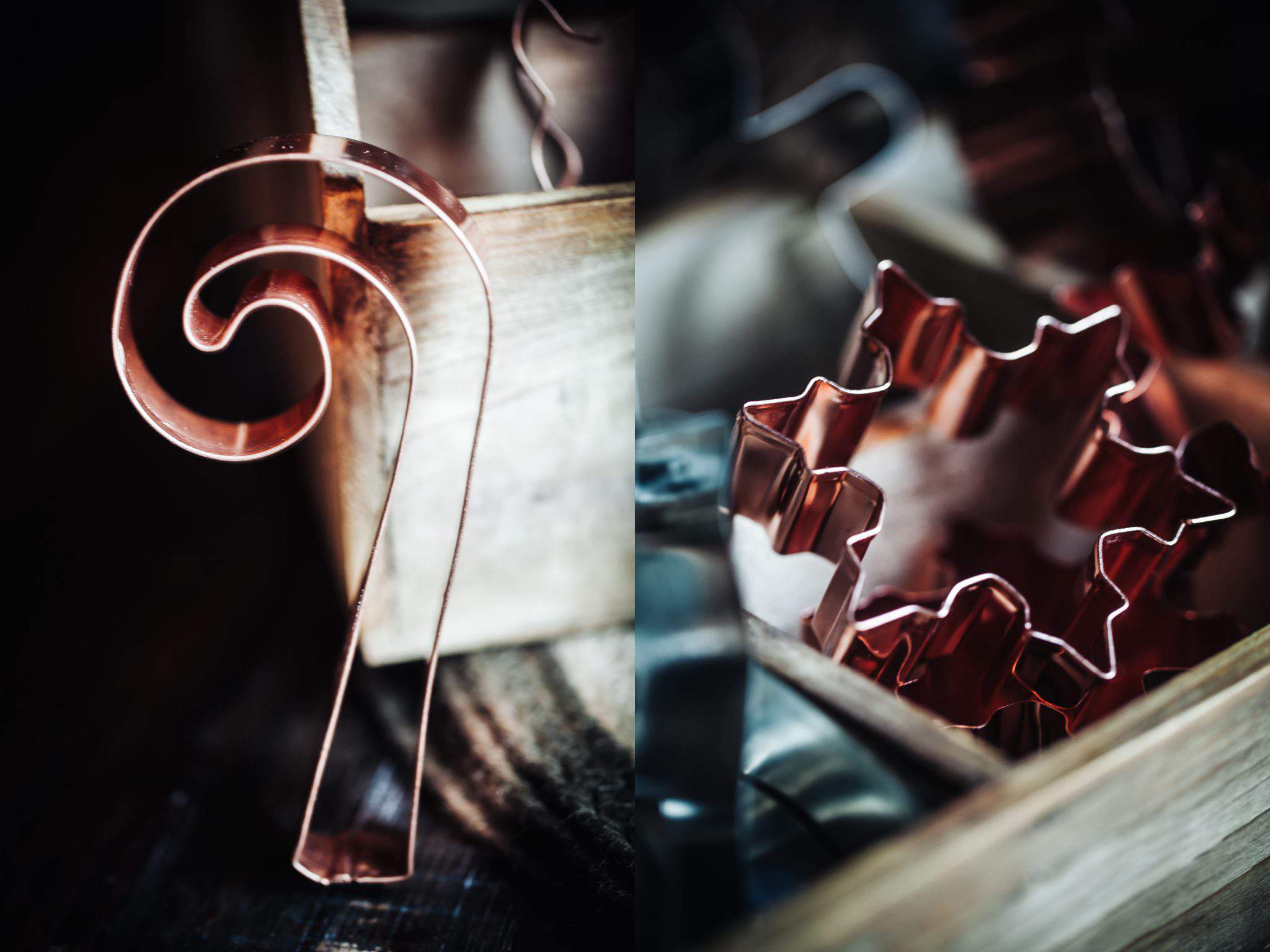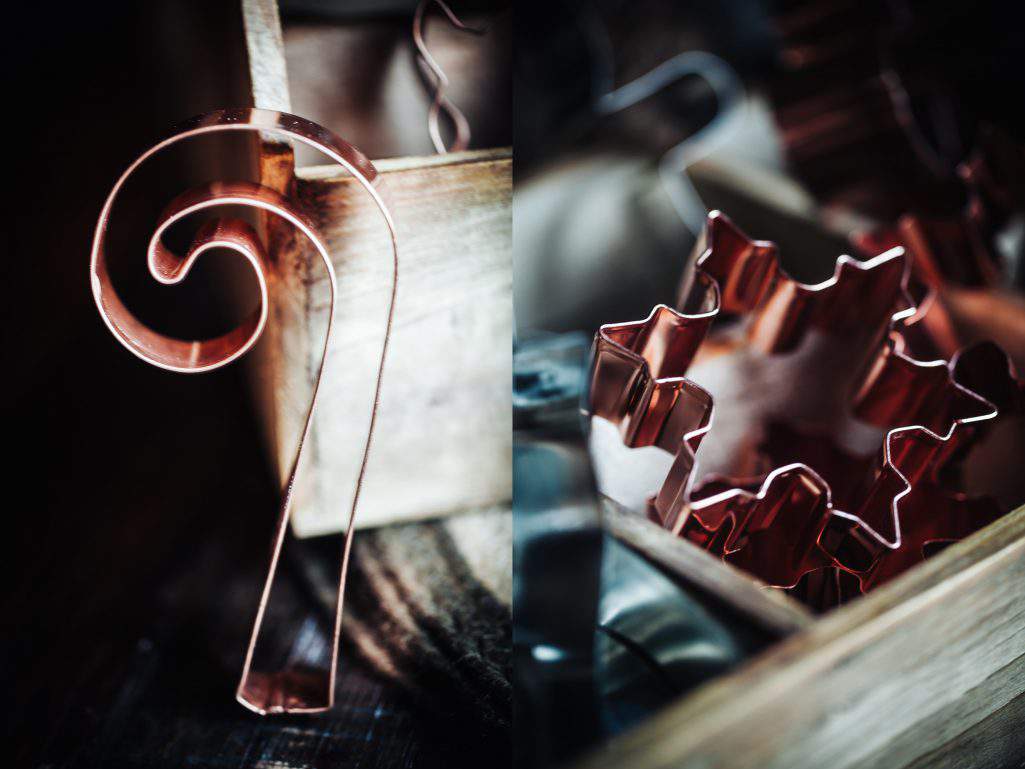 Rolling the dough out before refrigeration is especially important when working with intricate or detailed cookie cutters.
The other crucial step is to be sure to dip each cutter into a bowl of flour too.
This will help ensure the dough does not stick to the cutter.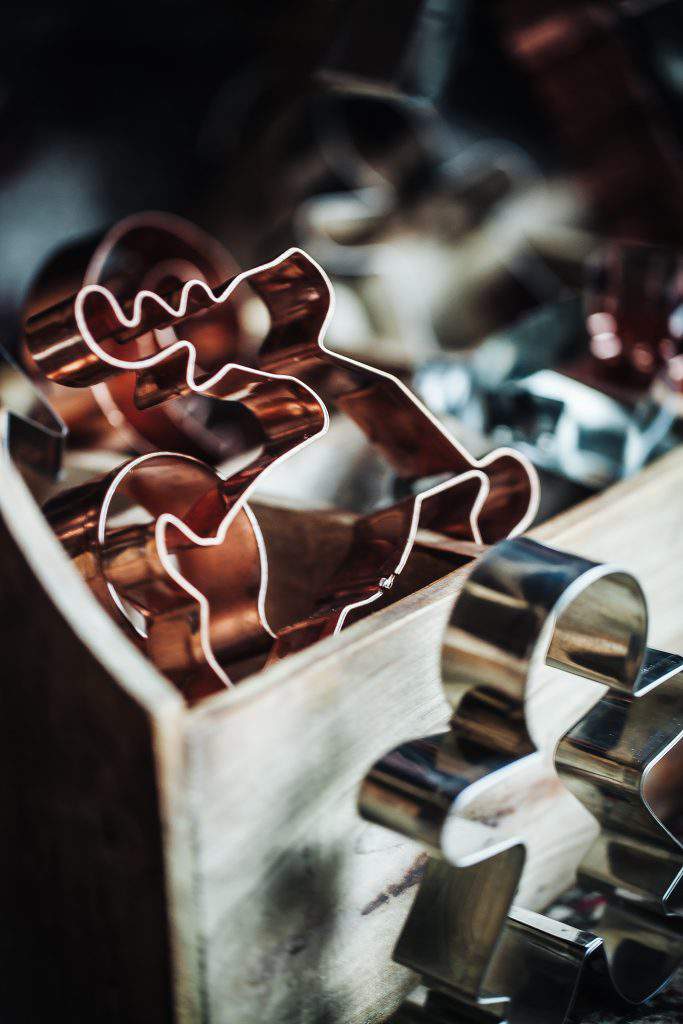 If you try these simple steps, you'll see a difference in how well your cookie shapes turn out even if you're working with a particularly tight or tiny cutter.
You'll definitely enjoy your cookie cutter collection more too.
Oh, this papa reindeer in the photo above is another one of my favorite cutters.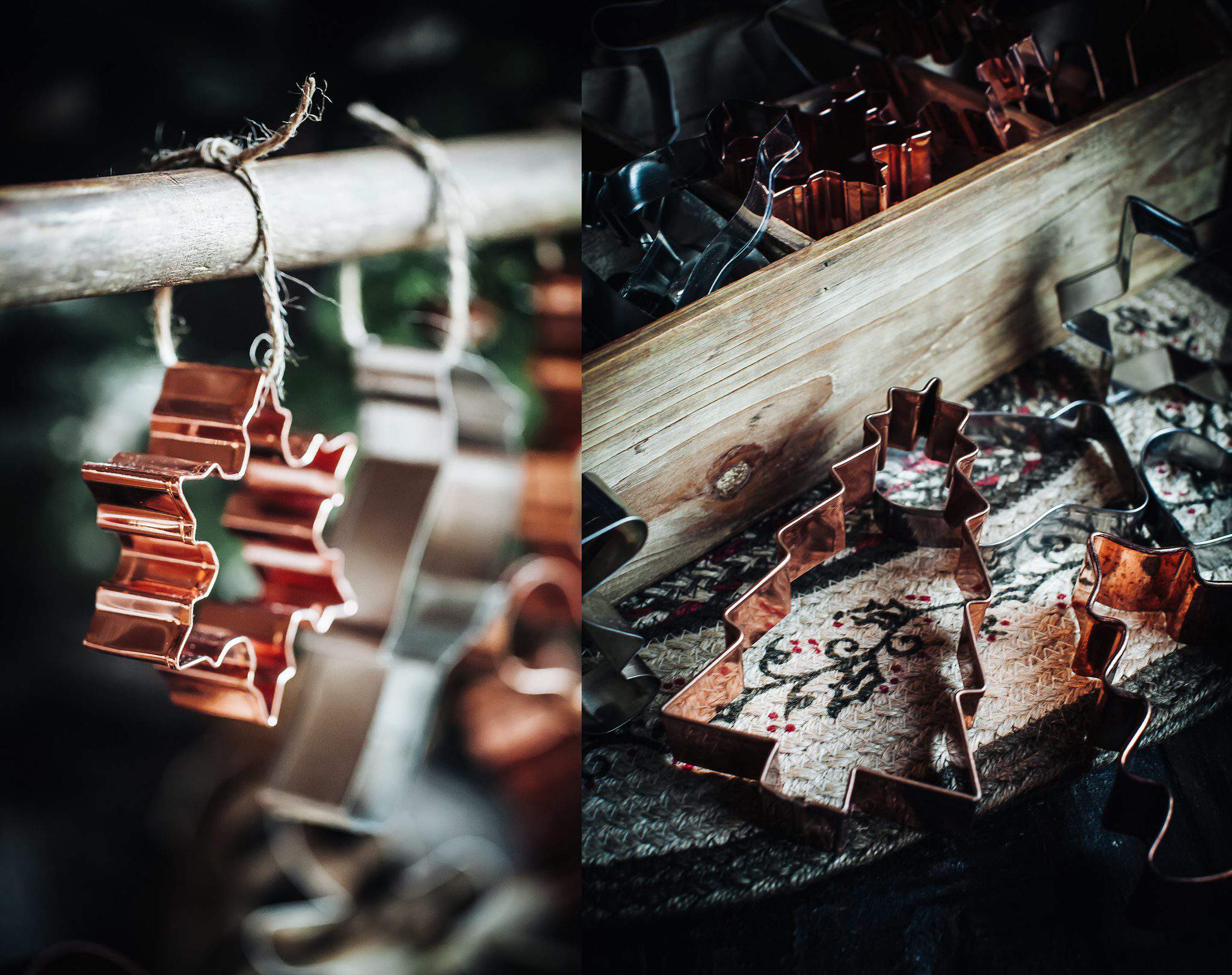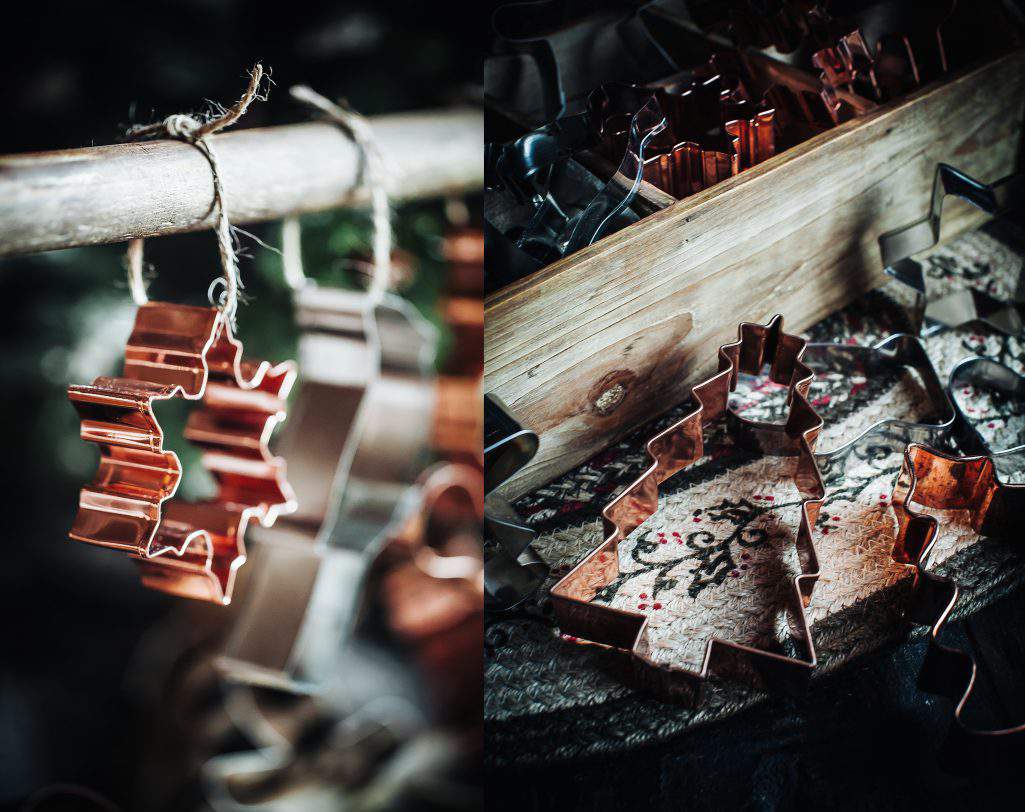 With all this talk of cookie cutters, that has me wondering if you have a favorite.
Reindeer, snowflakes, birds and birdhouse cookie cutters are close to my holiday heart.
How about you?
Happy holiday baking!
Thanks for popping by.
See  you back here next time. ♥