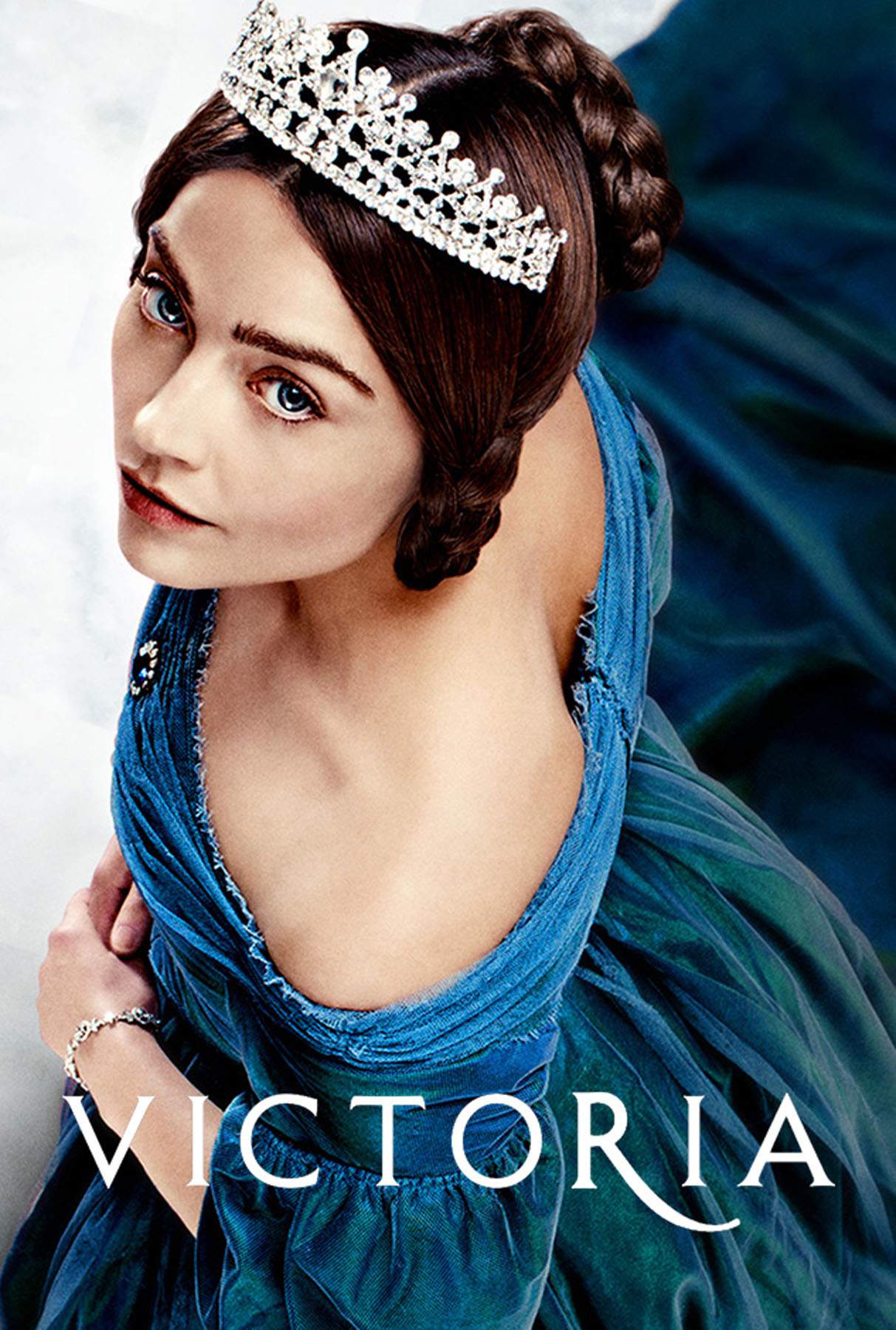 I hope everyone had a wonderful Mother's Day. I did.
I spent most of the day binge-watching the PBS Masterpiece mini-series, Victoria.
My daughter gave me The Complete Season 1 DVD as a Mother's Day gift… and Motherhood definitely has its privileges.
My family pretty much left me to my own devices the entire day so I could relax, kick back and soak up this lavish historical drama.
If you haven't seen this mini-series… it doesn't disappoint.
I'm sharing a royal-inspired apron today-but let me first talk a little more about Queen Victoria.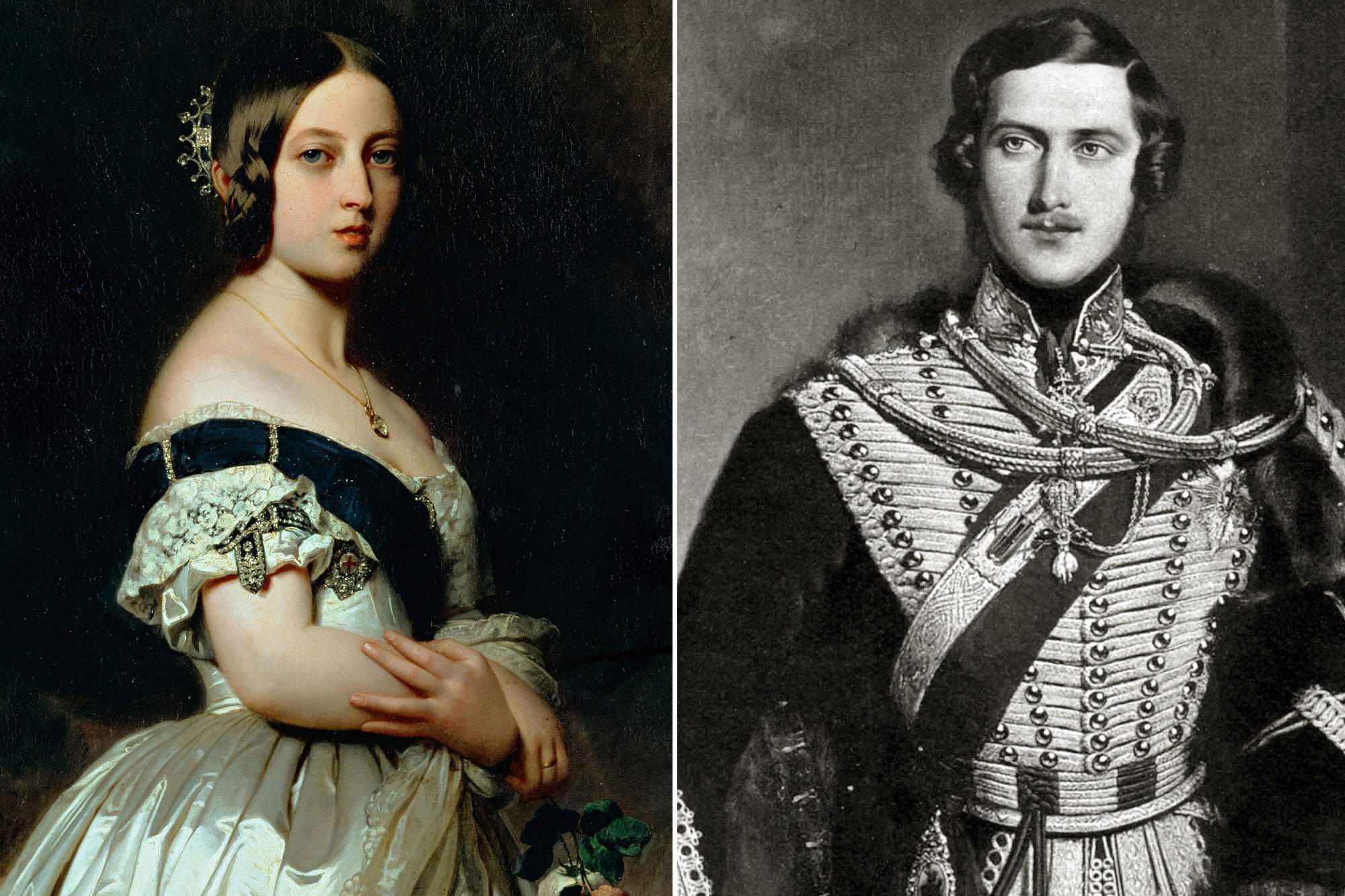 Queen Victoria was just a teenager when she inherited the throne in 1837.
She went on to marry her first cousin (ick-but hey, that's what these royals did back then) and a great deal of the story line in this Season 1, centers around their love affair.
The series is oh-so lush and I love the grand costumes and glorious set design.
It's beautifully entertaining…if you're into that sort of thing-and I am.
While I was enjoying Victoria, my family was away, enjoying Guardians of the Galaxy 2 (not my cup of tea).
If you've ever watched a PBS series (Ahem, shout-out to Downton Abbey fans), you may already know that there is usually an official companion to the mini-series in book form.
It's really helped to fill in some of the historical gaps that the mini-series didn't cover and it includes good behind-the-scenes extras and insights.
Definitely a good read… or even a browse if you see it-next time you're in the bookstore.
There's definitely a royal fascination in the air these days and that sensibility is the inspiration behind this regal cocktail apron.
I made this apron a few years ago and realized I had never shared it here before.
I'm really pleased with how this turned out because I made it entirely free-style, with no pattern… just my imagination-and lots and lots of sheer ivory fabric.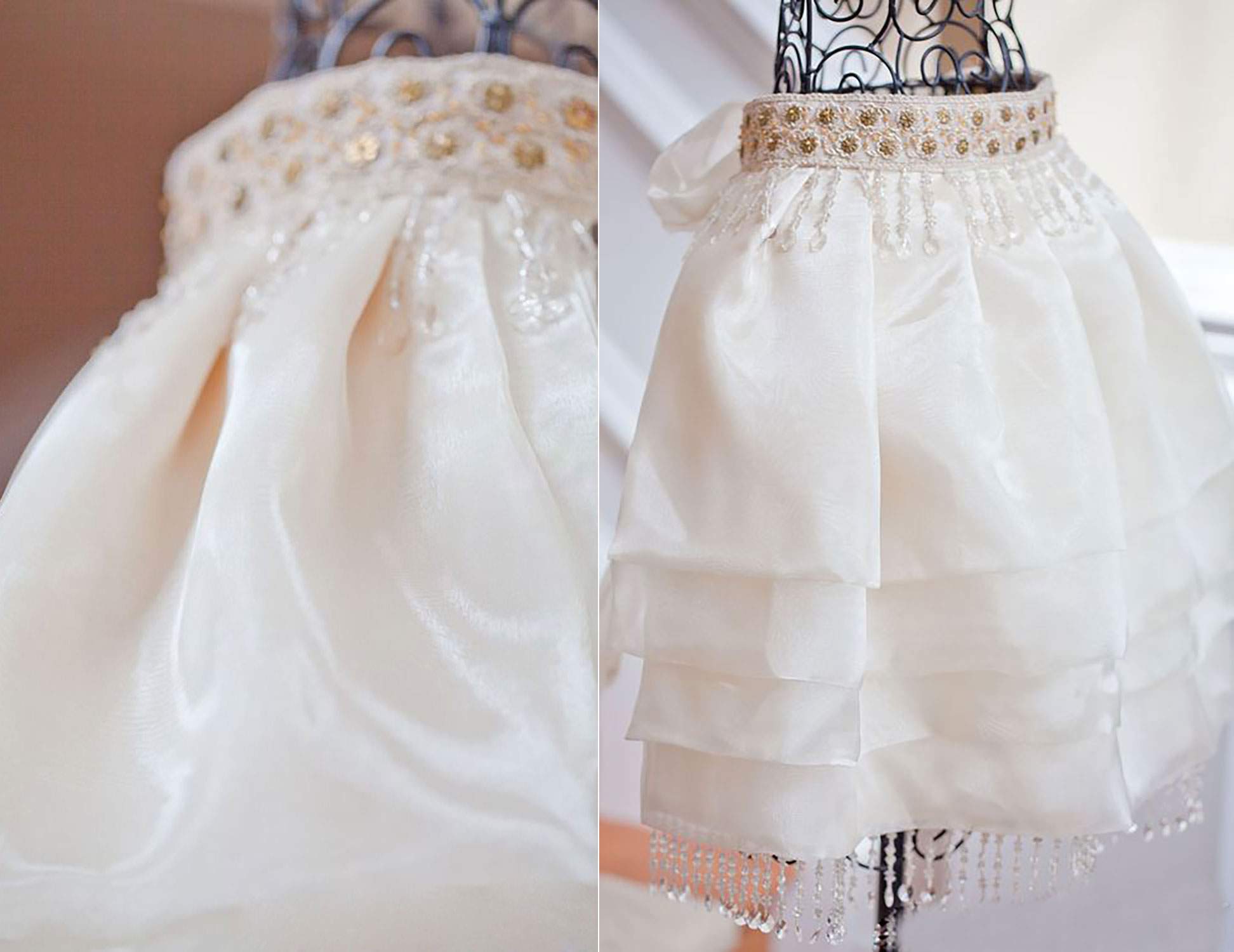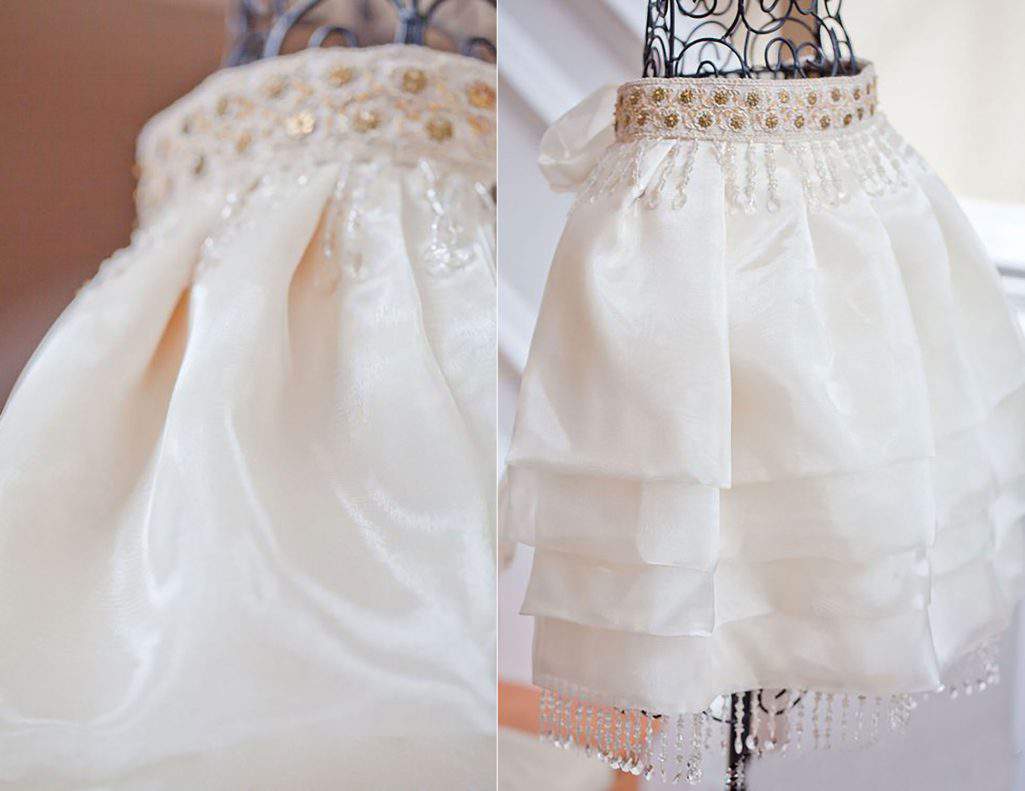 The beaded waist is a special focal point and like a royal crown, I wanted it to set the stage for the wearer.
Gentle folds of sheer fabric stretch across the front just under the beaded waist.
There's actually another cotton layer beneath all these delicious layers of sheer fabric which serves as a kind of slip.
I attached the same dangling, crystal beads to the lower edge of the "slip", so that it looks like the beading is suspended under the last sheer tier.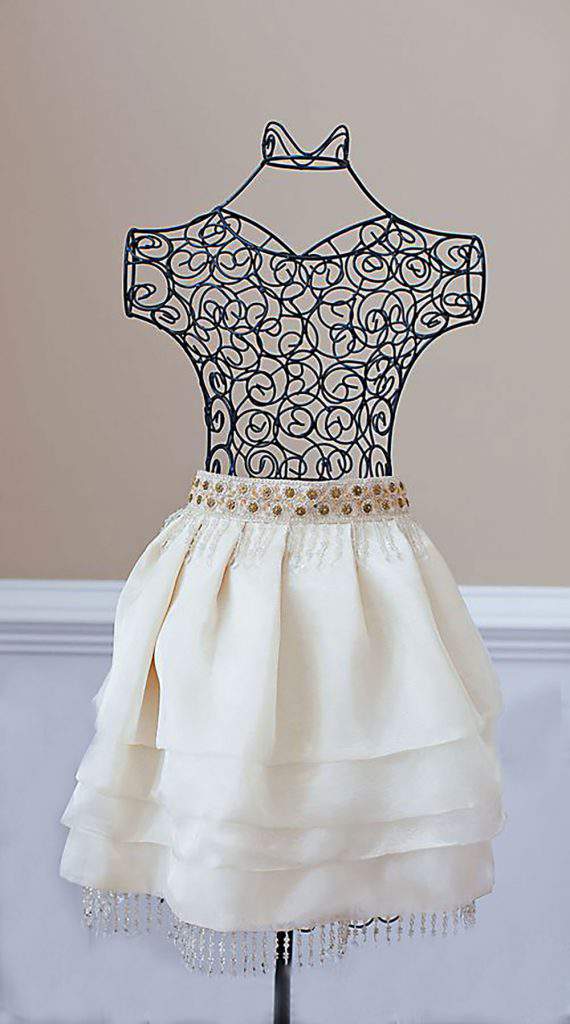 Here's a full view of the four-tiered, cocktail apron.
Now, this may seem too pretty an apron to actually wear but I've never let that stop me.
I think when you make an apron like this, no need to be born into royalty.
Wear it anyway… and you just might feel like you were.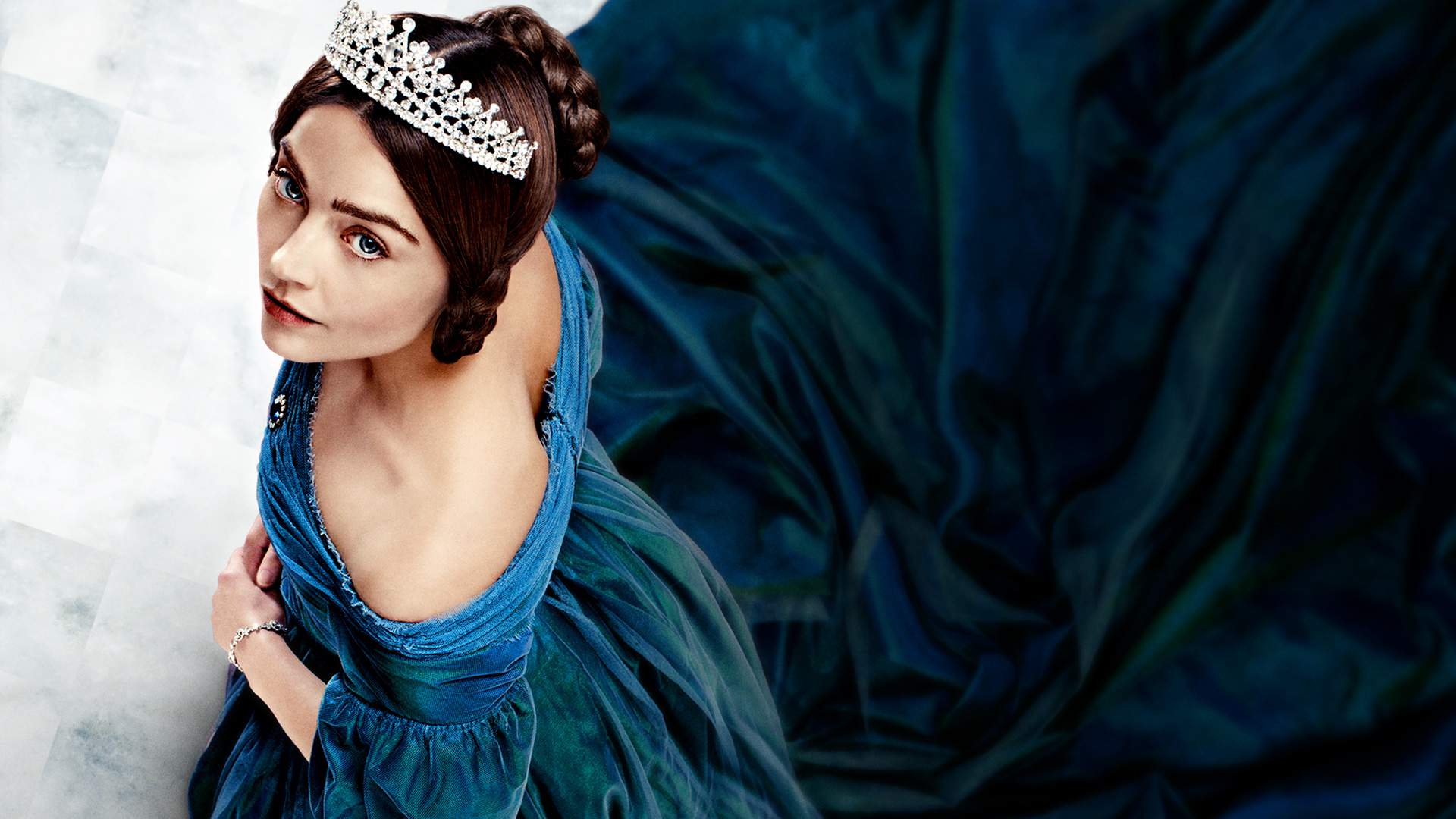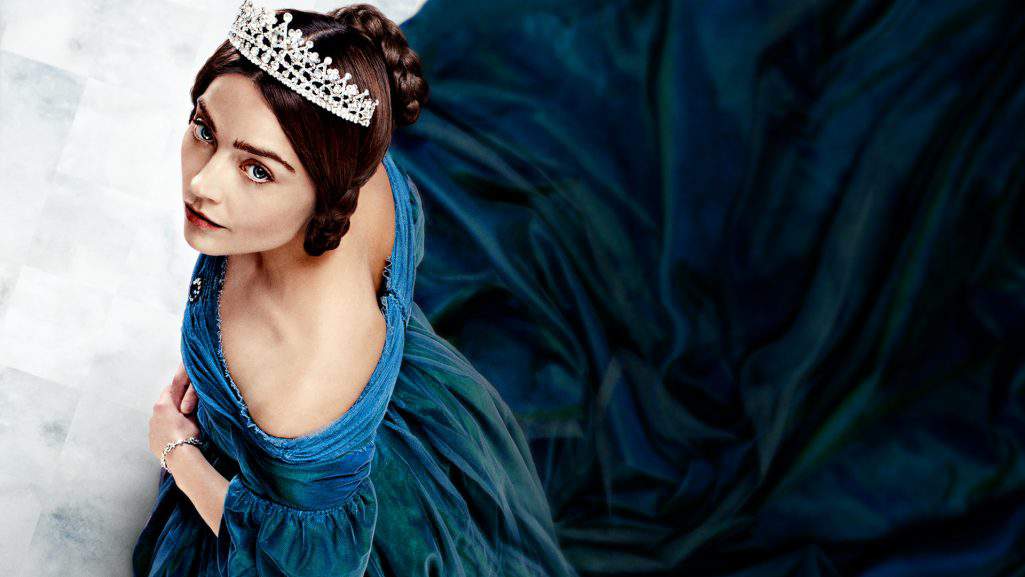 Oh, if you don't know already… Season 2 of Victoria on PBS Masterpiece, is set to air this Fall (2017) and will end with a Christmas special.
I can't wait.
Hmm-maybe I'll even throw a viewing party and don my royal apron… and maybe even a crown.
Thanks for stopping by.
See  you back here next time. ♥